Are you planning to build a Droid at Droid Depot in Disney's Hollywood Studios? Check this out to see which droid is the best one to build.
Droid Depot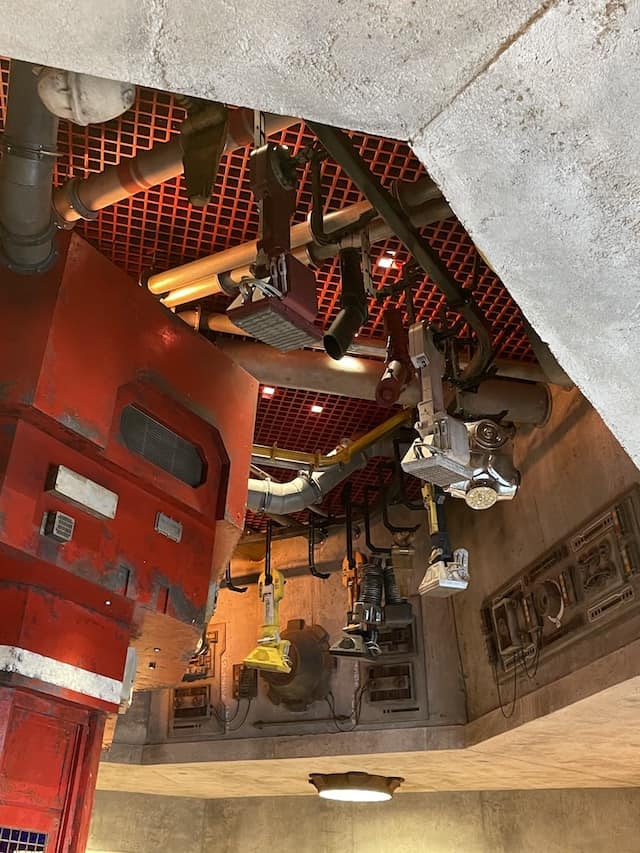 Droid Depot is located in Star War's Galaxy's Edge at Disney's Hollywood Studios and also in Star War's Galaxy's Edge at Disneyland Park. The experiences are essentially the same in both parks. Basically, Droid Depot allows Guests to assemble their own custom-made astromech droid. This is a unique experience where Guests can choose to either build a BB-series or an R-series or the new C-Series. You can also customize them with personality chips and other add-ons.
The build process is an immersive experience. Guests enter the depot to a vision of conveyer belts filled with droid parts ready to be assembled. For a full review of the build process, check out Maggie's review. You can also check out this review for a child's perspective on the experience.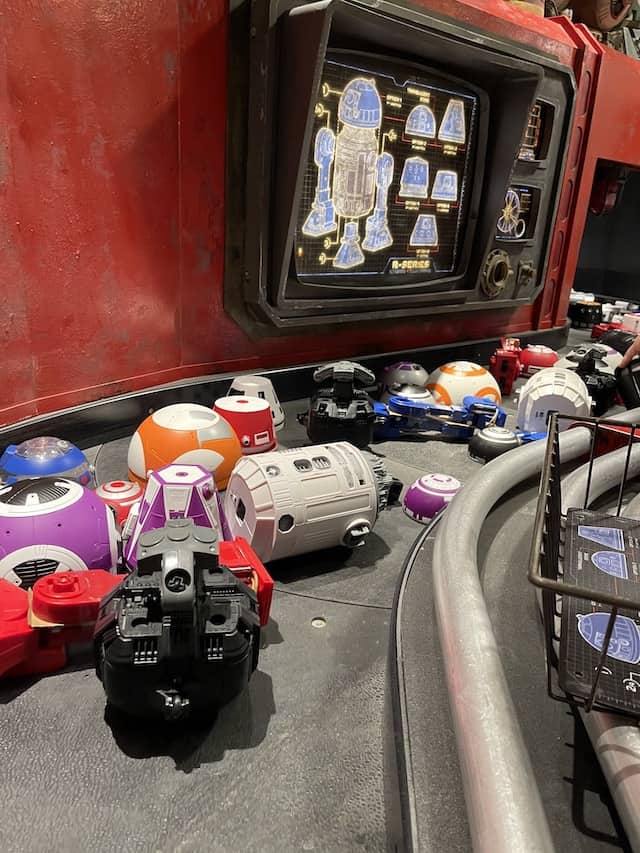 Because this is a popular experience, reservations are highly encouraged. If you cannot find a reservation, know that every now and then, there is same-day availability due to cancelations. You can put your name on a waitlist at the entrance to Droid Depot to see if spots come open.
Which Droid to Build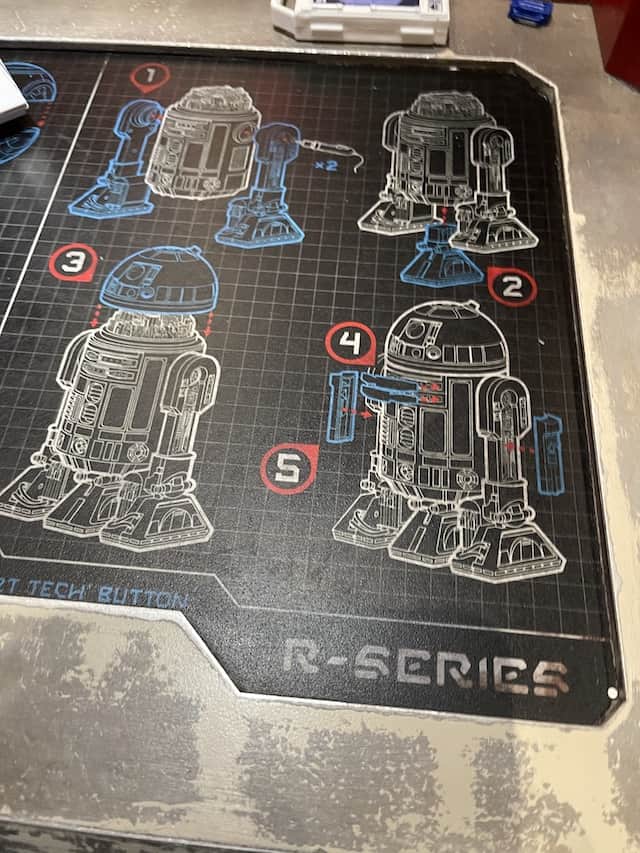 As I mentioned, you can select from three different astromech droids to build and customize. However, not all droids are created equal. Each one comes with its unique set of pros, cons, and quirks. Here is a run-down of each droid so that you know which one is right for you or your child.
BB-series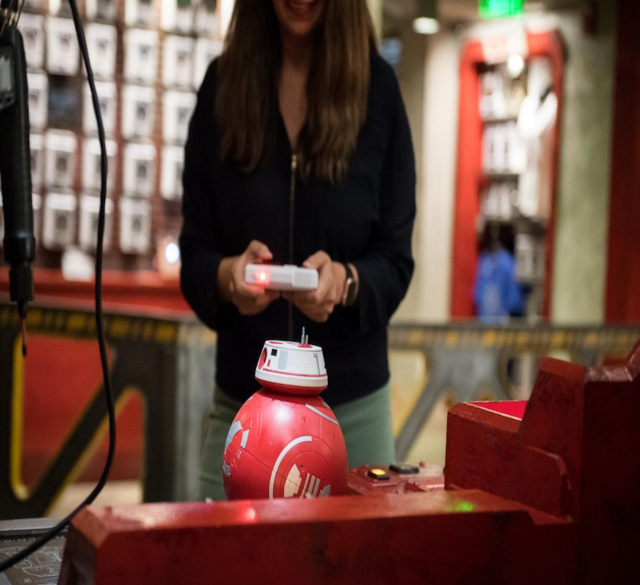 Aesthetically, the BB-series is probably the most appealing of the three droids for many little ones. After all, it is a little ball of fun. BB-8 is a very recognizable droid for the younger generation of Star Wars fans as this droid is a staple character in the newest installments of the film franchise. BB-8 also appears in Star Wars: Rise of the Resistance.
Both of my own little ones wanted to build a BB-8 Droid. However, if you select this one, do so with caution. Our standard BB-8 unit turned out fine. However, my son built one with an angular BB head with a camera on top (option 2) instead of the traditional dome-like one (option 1), and his poor droid could quite literally not keep it together when he tested it out on the Droid playground afterwards. It kept losing its head. The Queen of Hearts would have been thrilled.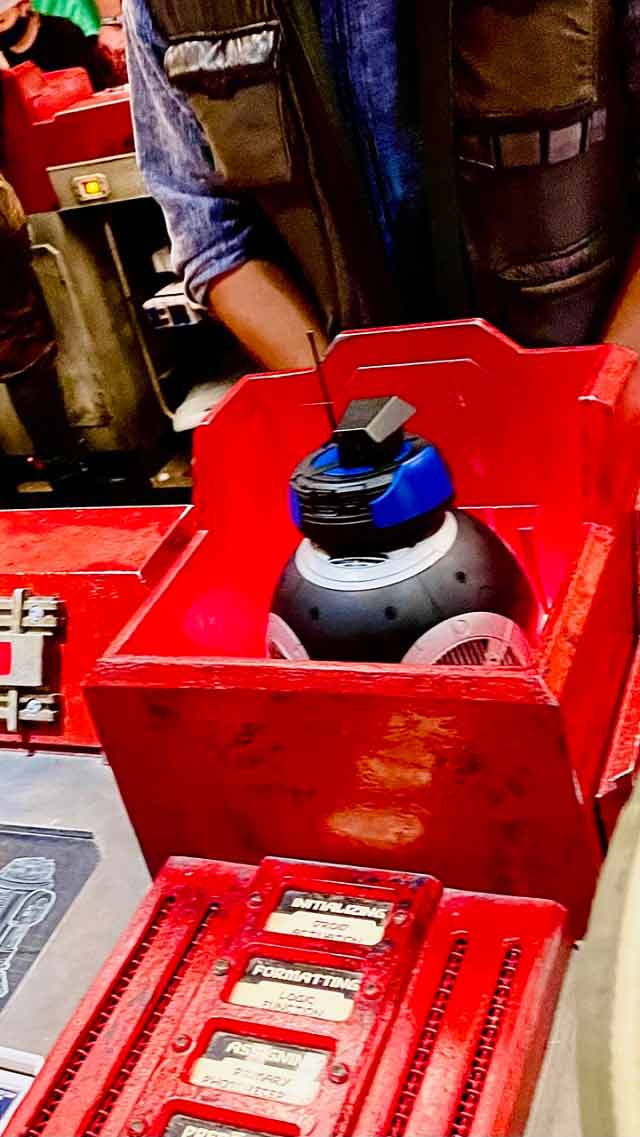 I will say the traditional BB-8 head (option 1) stays together pretty well compared to the option 2 head. If it hits a wall, its head comes off, but it does not drop off constantly for no apparent reason. But the BB with the more unique design (the option 2) fell apart every time it moved.
Fortunately, a friendly fellow in the Droid playground let us know this is a typical flaw that can happen with this combination of parts. We took the droid back to the Depot where the Cast Members confirmed that sometimes these particular droids can have a weak magnetic connection. They offered to try to replace the magnets, thereby strengthening the magnetic connection, or to let my son select a new Droid.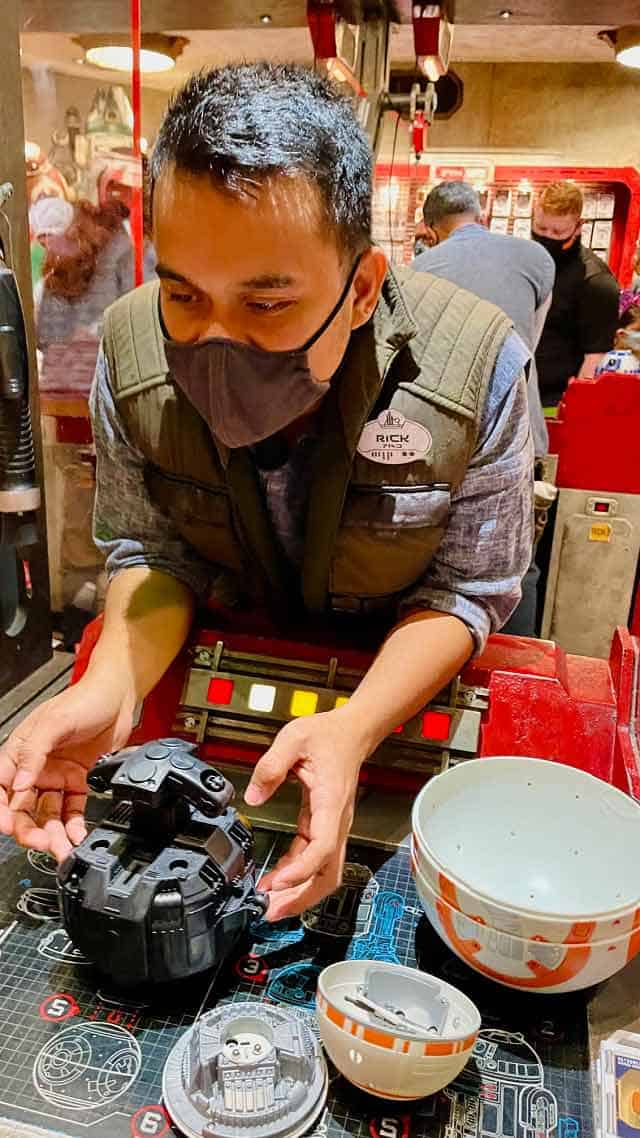 My son elected to exchange his BB-series droid for a new droid. He did not want to risk its head continuing to fly off even after the magnet exchange.
Additionally, the BB-series droid also has to be completely taken apart if you wish to switch it off and on. It's switch is on the interior piece. He preferred the idea of not having to take it apart to shut it off.
R-Series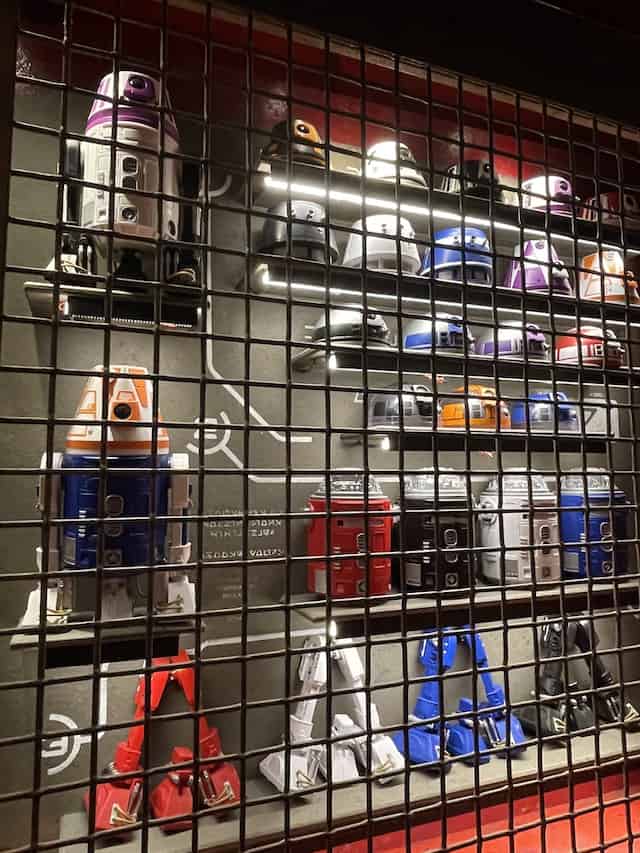 After the BB debacle, we ended up with a brand new R2 Unit. In addition to being another recognizable droid, this little unit is comparatively sturdy. In our practice round in the Droid playground, the new R2-series droid did not fall apart one single time.
Additionally, this droid handles pretty easily. It does sometimes tip over from time to time, but for the most part it's a good little droid. Just be sure to adjust its legs so that it tilts back, and it should stay upright.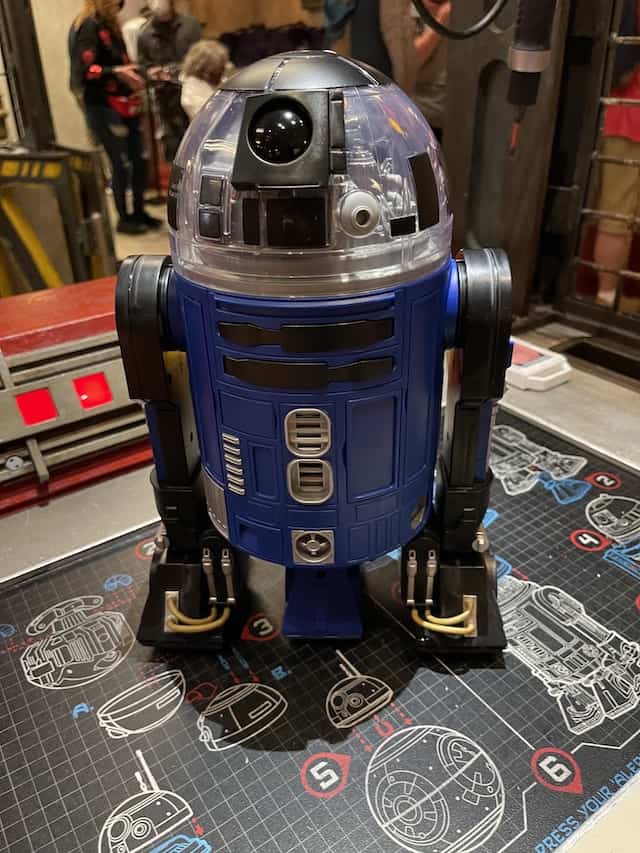 Lastly, users can shut the droid on and off from the outside. His switch is on the bottom and is easily accessible.
I am glad my son ultimately decided to swap Droids and am grateful that Droid Depot allowed it. He plays with his significantly more than my daughter plays with her BB unit, and it holds up very well during playtime. He's have been disappointed if he'd bept the model that was falling apart.
C-Series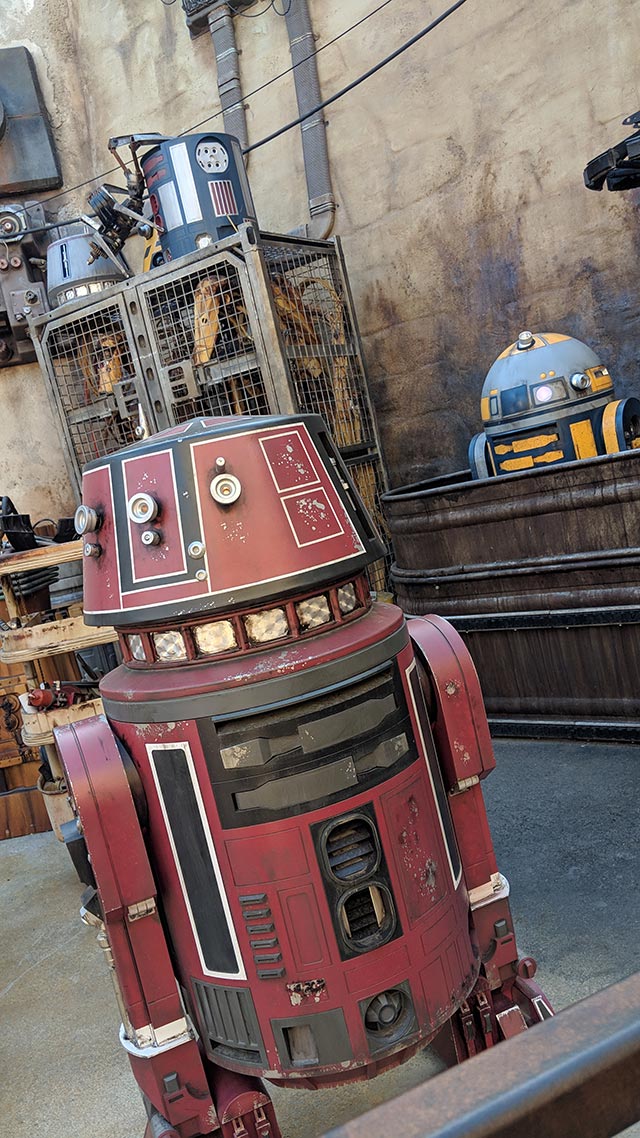 The C-series is the newest astromech droid option available at Droid Depot. This little droid is recognizable for those who enjoy the Star Wars: Rebels series. Chopper, the droid from the series, is a C-series droid. Those who have not seen the series may find this one unrecognizable.
The C-Series droid, like the R-series, has its switch on the outside. More specifically, it is located on the underside of the droid. This is an advantage because you do not have to take the droid apart to get to the switch. It is also relatively sturdy, and it has a good number of accessories if you like add-ons.
Overall Thoughts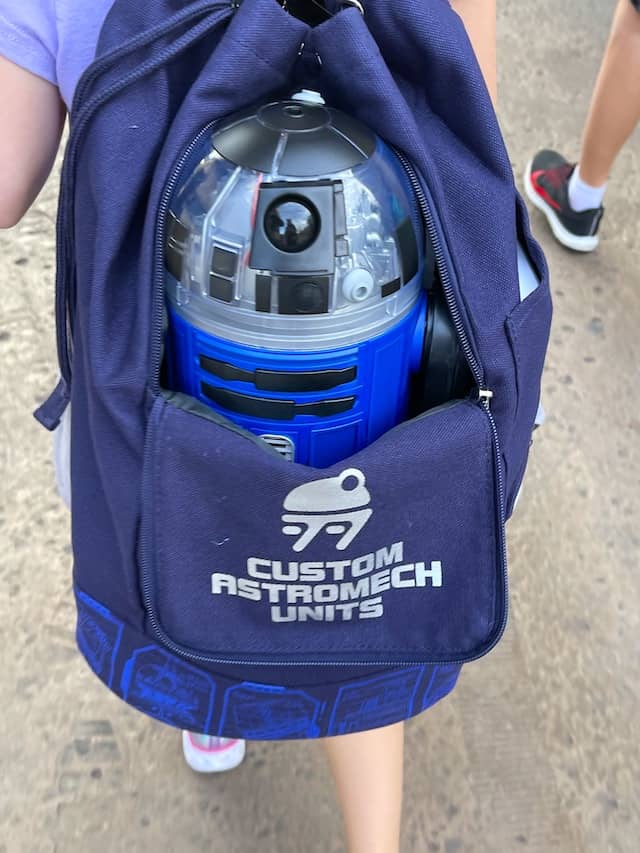 Both of my little ones are still happy with their droids. We are very glad we swapped the BB-series with the option 2 head for an R2 unit. If you have a child who you know will play with the droid using the remote control frequently, the R-series or C-series droid may be your best bet.
However, we also love our little BB-8 replica because it is pretty adorable; it looks just like the BB-8 from the movies. Also, my little girl plays with her controller significantly less and simply enjoys the droid stationary. Therefore, we do not have to take it apart to switch it on and off frequently. If you suspect your droid may be doing more sitting for tea parties than rolling, and you love BB-8, this may be the right one despite its design flaws.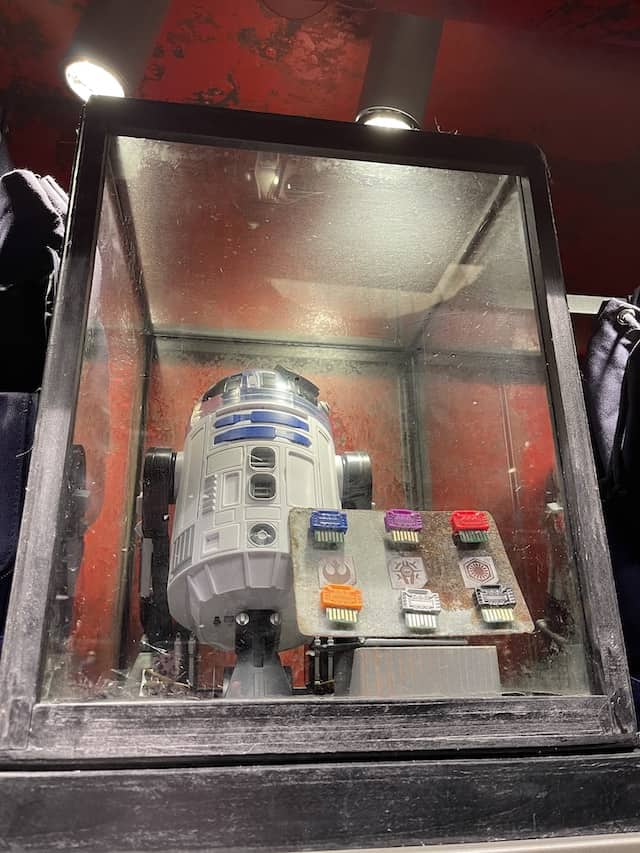 Hopefully, this will help you decide which droid is best for you or your little one so that you don't have any unexpected issues or disappointments once you head home. After all, it is a rather expensive toy, and you will want it to be enjoyable for a long time to come.
Have you built a droid at Droid Deopt? Does yours have any unexpected quirks? Let us know on Kenny the Pirate's Facebook Page, or join our crew and continue the discussion! Your words may just help someone who is deciding which droid to create!