Disney's newest "key" is inclusion. Here you'll find a few small things Disney could do to make the parks more inclusive for guests with disabilities!
Back in September 2020, the Walt Disney Company announced that they were adding a fifth key: Inclusion. Disney seemed to indicate, based on images used, that they aim to be more inclusive of guests with disabilities.
What are the 5 Keys?
The Keys are a set of attributes that Cast Members are meant to keep in mind as the most important pieces of the guest experience.
Up until September 2020, there were 4 keys. They are Safety, Courtesy, Show and Efficiency. The first four keys are listed in order of importance.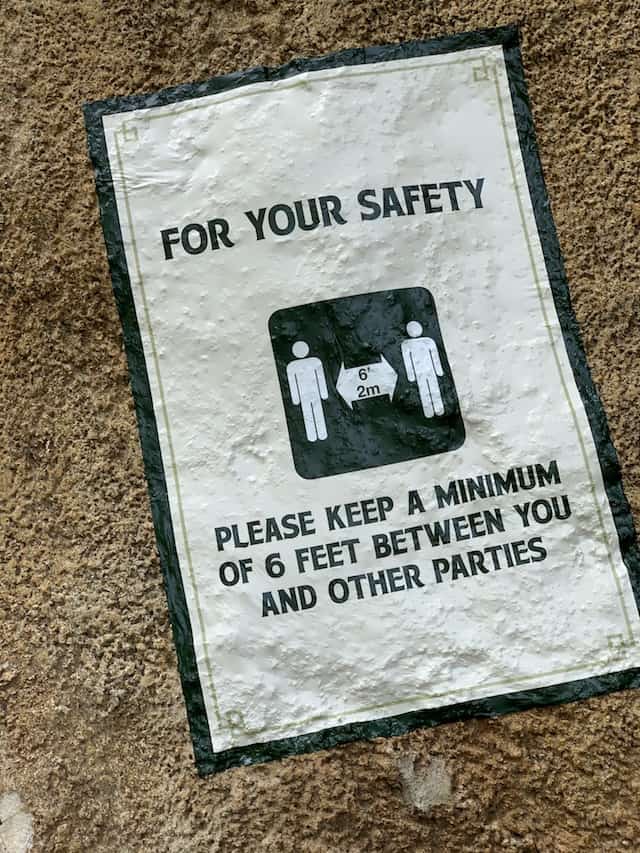 For those not familiar with the keys, "Show" refers to keeping up the magical illusion for the guest experience.
For instance, if Mickey Mouse was alone with a guest who needed CPR, Mickey's "friend" would remove their costume to perform CPR. Perhaps this is one reason why all the characters have handlers.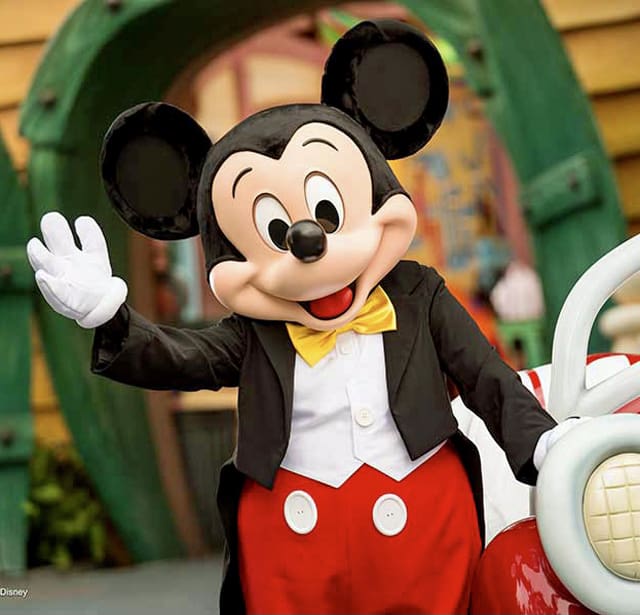 A Fifth Key: Inclusion
When the fifth key was added, the Walt Disney Company placed it in between Courtesy and Show, indicating that it is the third most important consideration for employees: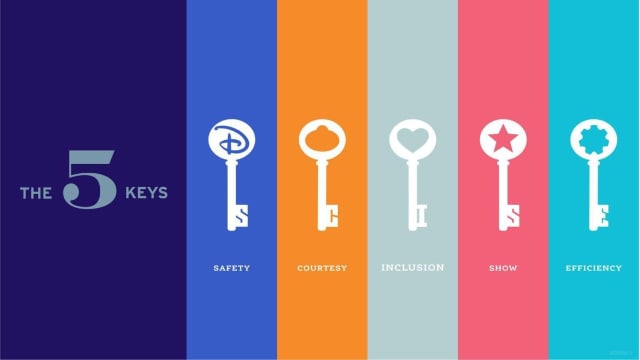 The way it was explained to me on the Keys to the Kingdom tour, cast members are instructed to keep "the show" intact unless it compromises safety.
Inclusion
Disney announced the addition of "Inclusion" as a Key last fall. The company aims to reinforce the idea that everyone is welcome at the Disney parks!
To all who come to this happy place, welcome."

-Walt Disney
A recent Disney Parks Blog post goes into more detail about inclusion. Disney points to proposed changes to certain rides (Jungle Cruise and Splash Mountain) as a step in the direction of inclusion.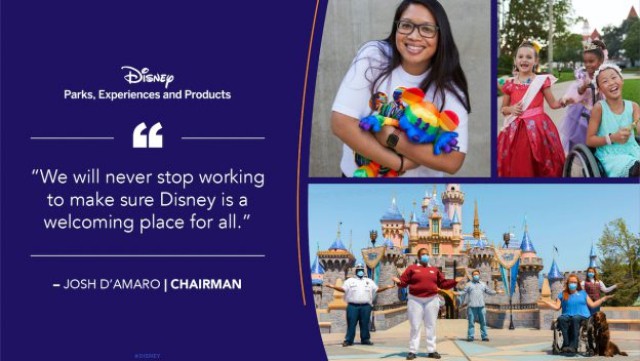 I (Rebecca) noticed that several of the photos featured guests with disabilities! This got me thinking about my own trials and tribulations with navigating the Disney parks with special needs.
My Family's Particular Needs
I have been vocal about my multiple sclerosis. For me, it makes the heat, standing, and walking difficult. I also tire easily. More like I start out tired and it goes downhill from there.
I also have an autistic son who used to really be afraid of things like fireworks. He's 11 now and has outgrown quite a few fears, but we still have some issues in the parks.
I realize that our struggles don't reflect those of everyone with disabilities. I probably missed something that keeps one of you from fully enjoying the parks. I'd love to hear some of your suggestions in the comments!
7 Ways to Make the Parks More Disability Inclusive
Given that Disney wants to reinforce the idea that the parks are for everyone, here are my suggestions of small tweaks that would go a long way.
1. Stop Pumping Noise into Big Thunder Mountain
Big Thunder Mountain is one of my favorite rides. It hovers around my top 3, sometimes overtaking The Haunted Mansion and Expedition Everest.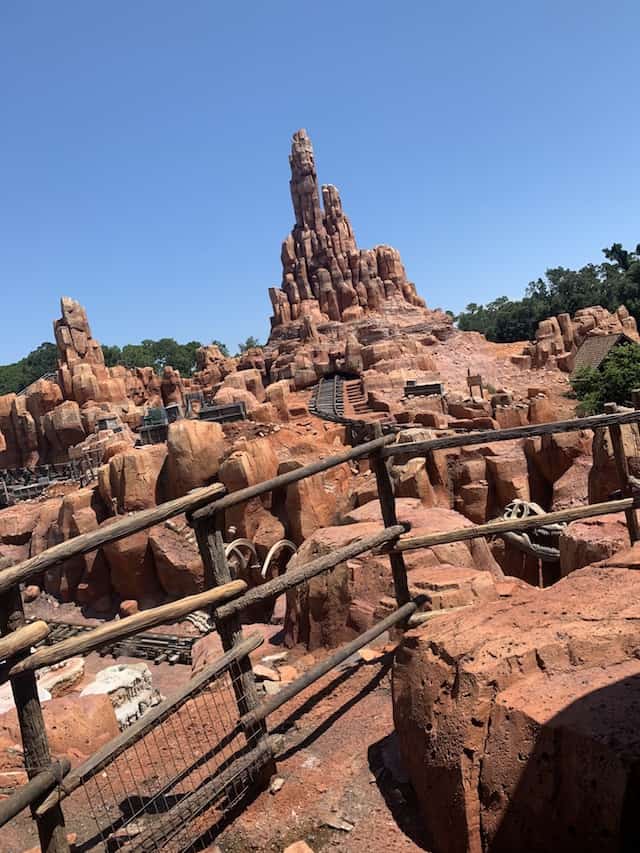 But it's just so loud! On the lift hills, sound is artificially pumped in to make it extra loud.
We struggled for years with ear covers, holding our hands over his ears, etc. But we all love the ride otherwise!
I feel that simply not pumping that click clack in to the ride wouldn't detract from the experience for other guests and would allow guests who can't handle loud noises to enjoy it, too!
2. Change the Mechanism on Buzz Lightyear Space Ranger Spin
On this ride in Tomorrowland, you're meant to shoot your laser at targets marked by Zurg with a Z.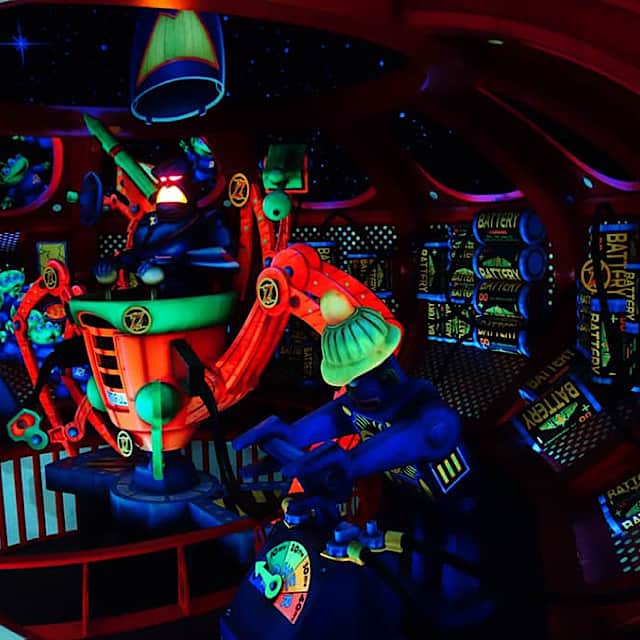 It can be fun, but if you or your child has fine motor issues, it's really difficult to even press the button. The Toy Story Midway Mania pull string is much easier to control, though I have heard complaints about the pull string as well.
3. More Blue Umbrellas
The Disney Guest Experience team was a great addition to the parks! Previously, guests would have to trek back to Guest Relations in order to accomplish certain tasks.
We've seen fewer and fewer of these since the reopening. It's a real shame because they are always helpful when it comes to issuing Disability Access Service return times.
4. Change the Preshow for Flight of Passage
I hope I'm not stepping on too many toes here, but I don't care for the FOP pre-show. I'm mostly talking about the first of the two pre-shows here.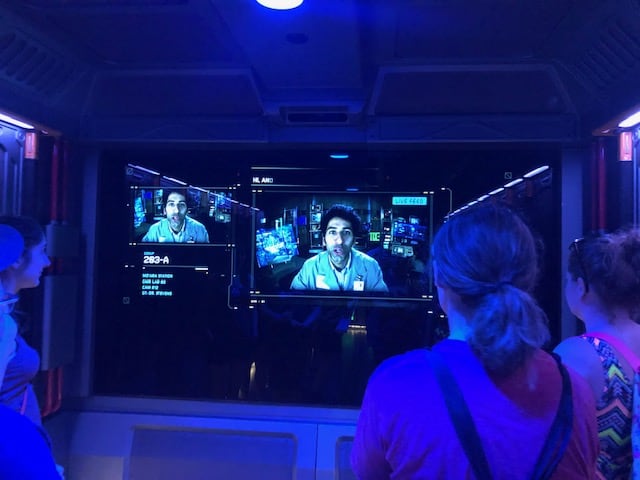 During the first show, a scientist with a business-casual vibe calmly informs you that you personally have some kind of space bug infection.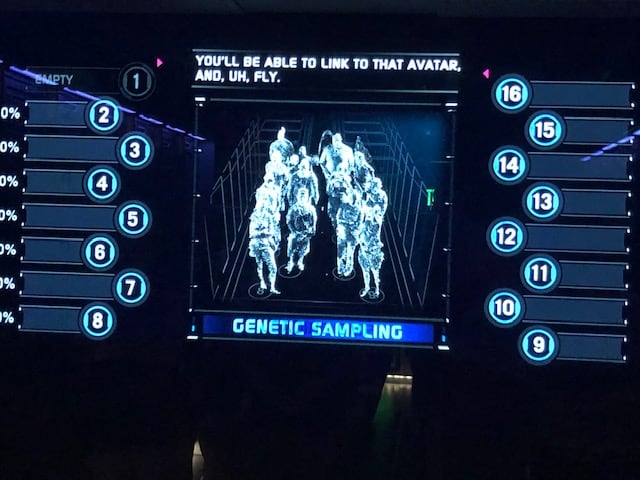 Can they please just not say that part? They do not say this part anymore, but it's hard telling when/if it will return. My son gets upset by it every time.
5. More Shade, More Benches
I ended up opening this question to members of a Disney Disability group I'm part of on Facebook, with permission of course.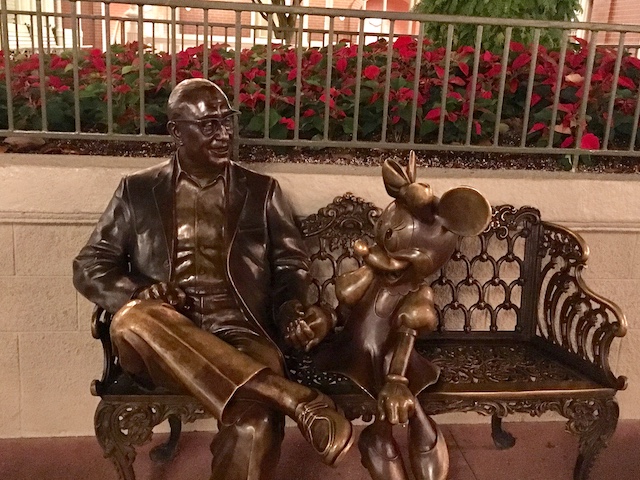 Many of the comments had to do with asking for more shade, places to cool off, and more places to sit.
I would definitely agree that would be an easy way to help people with a variety of disabilities. When they retired the mask relaxation zones, I had hoped they had kept some open for guests to cool off away from the sun, heat and crowds.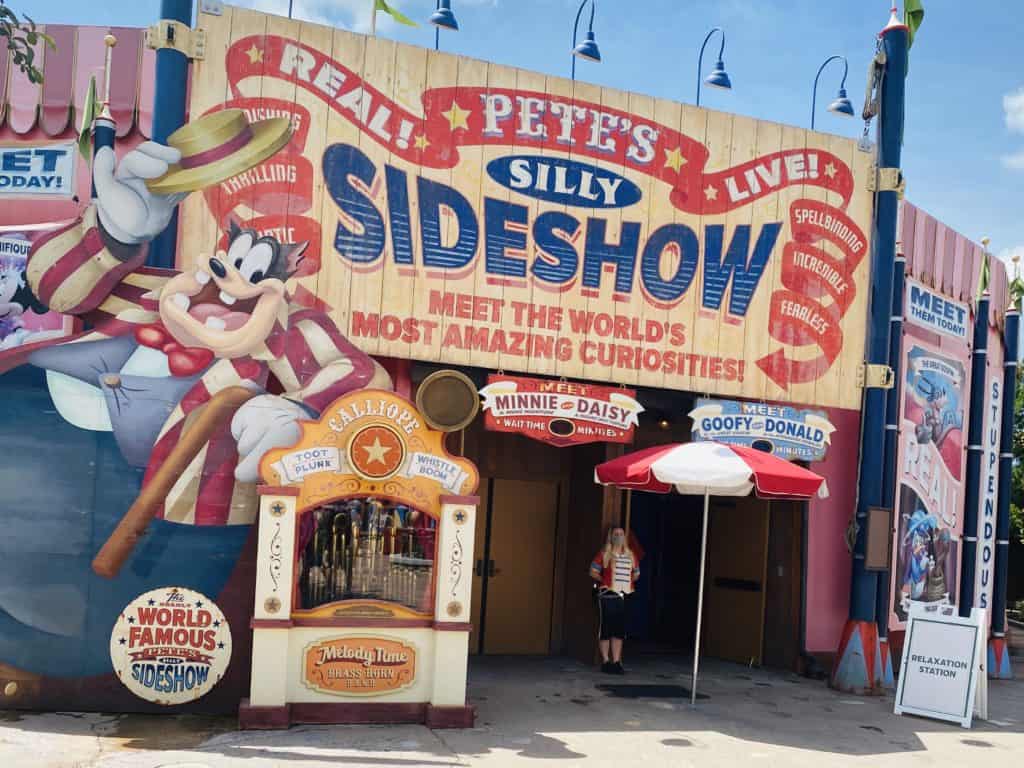 Pete's Silly Sideshow, for instance, was a "mask relaxation zone" and they still have not brought back the character meets that would ordinarily be happening there.
6. Mobility Concerns
Many of the commenters referenced above were frustrated at minor mobility concerns such as tight aisles in shops, scooters not fitting well on the elevator at Disney's Polynesian Resort Lobby, and frustrations about ride accessibility.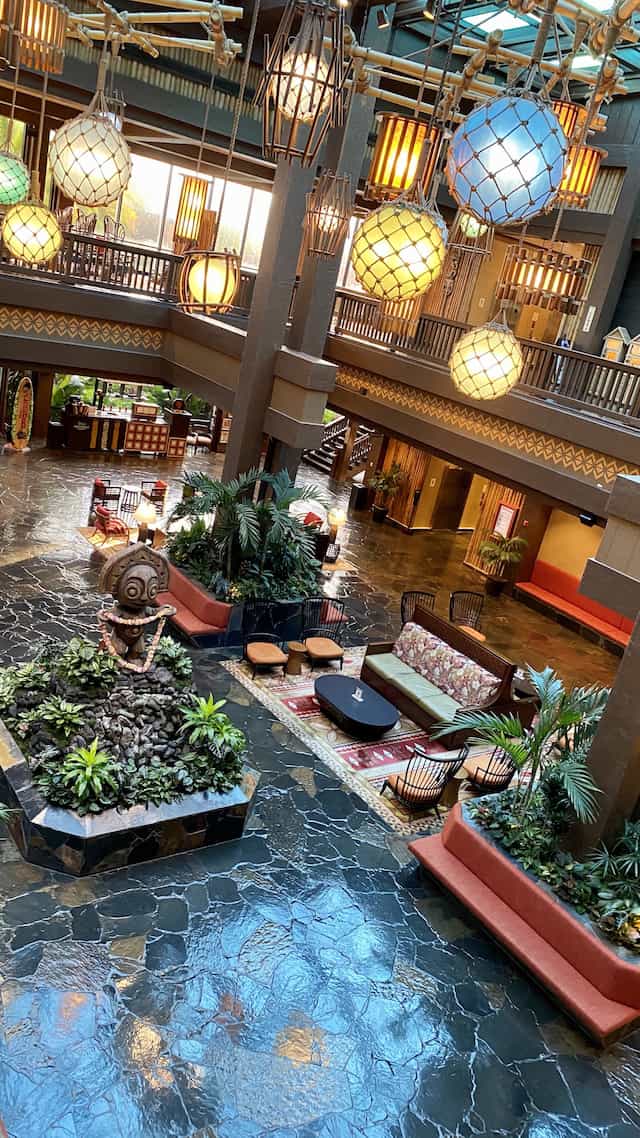 One commenter lamented that Pirates of the Caribbean doesn't allow you to take your scooter down all the way.
Finally, one commenter noted that although she and her sister are disabled, they had to endure an angry woman's verbal attacks without any intervention from the driver. She asked that Disney Cast Members do more to stand up for them.
I wish the bus driver defended us better when a woman raged and screamed, and made ugly comments as my disabled sister and daughter got on the bus first. When I called Disney they said "oh sorry." They can do better.

– Stephanie
7. Disability Access Service (DAS)
Ever since Toy Story Land opened in 2018, I have utilized the DAS pass for myself at Disney's direction. They responded to my (polite) email regarding the lack of shade in Toy Story Land with a phone call suggesting I ask for a DAS.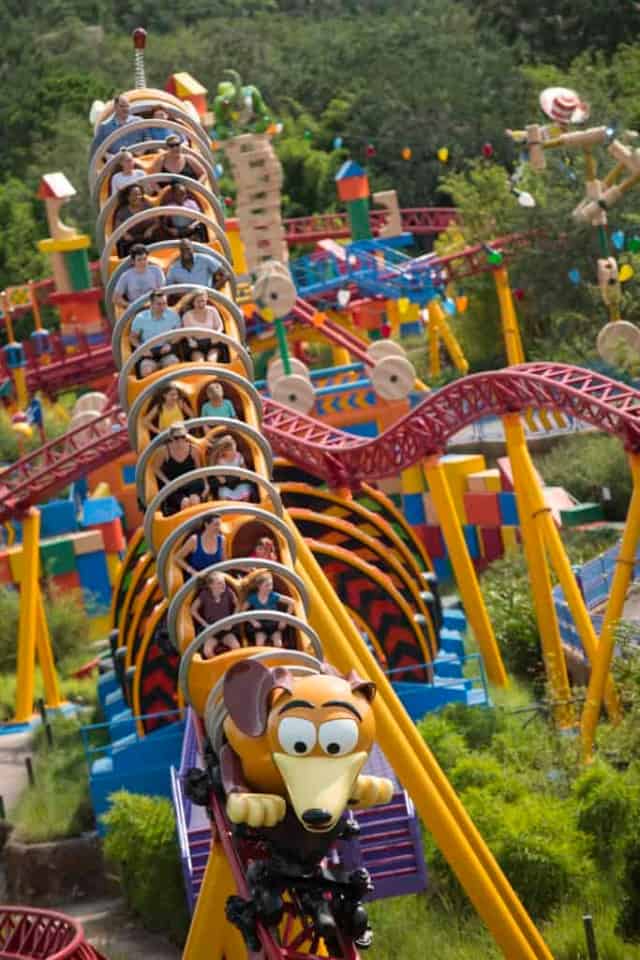 Guests with disabilities would love to have a way to sign up for DAS ahead of their trip. One commenter stated that she struggles with anxiety about whether they will deny her at guest services at the parks.
DAS Renewal
But don't worry, once you have had the DAS pass on your account, it's good for 60 days for passholders and length of ticket for ticketholders.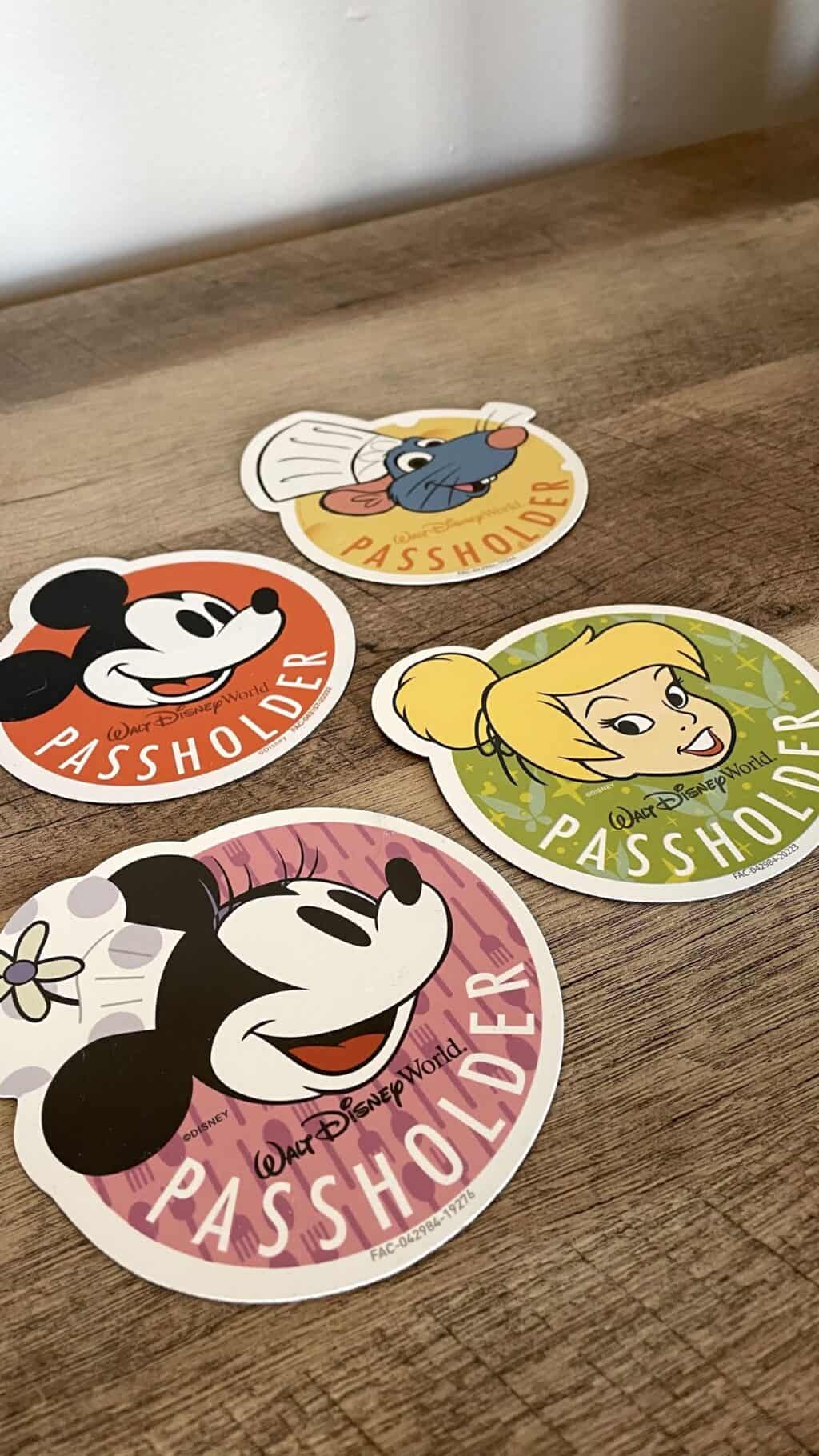 Once those 60 days pass or on next year's trip, simply let the Guest Relations person know that you need to "renew" your DAS pass. I've only ever explained my "whole deal" (as I say) one time. After that, I've simply told them it's a renewal and I'm good to go.
Reserving our spot in line
We are so excited that Disney announced yesterday a new way to book our DAS wait times!
As it stands now, most often I want to wait for Frozen at Epcot. But I have to go all the way to Norway (inconvenient from either the front of the park or the international gateway entrance). So, I avoid Epcot because it's just too much walking.
I do sometimes ask at Epcot Guest Relations to book DAS times for me, and they always say the same thing: "I'm not supposed to do that unless I'm setting up your DAS for you. Ok, I'll do it just this once."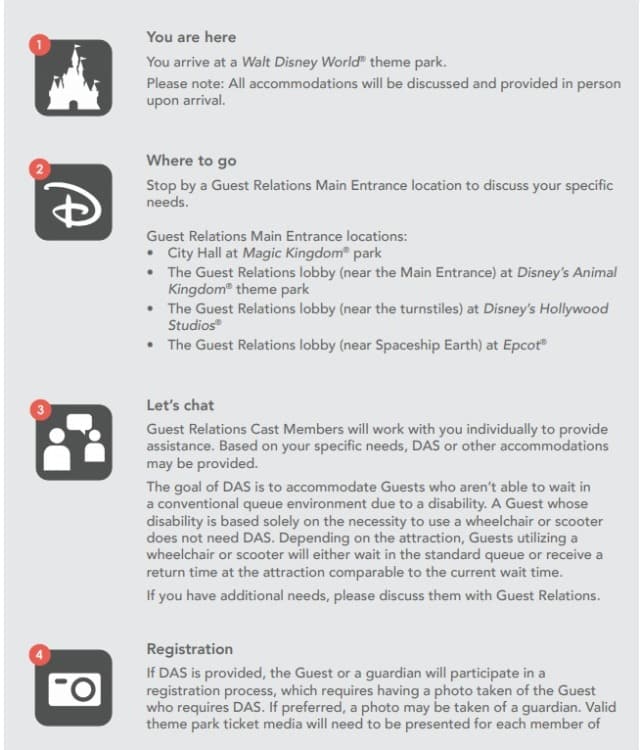 I would prefer that more people in the parks were empowered to help us with our passes whether or not that means adding more blue umbrellas or simply just making it available on more cast member's devices.
Guest Relations of all places shouldn't say they can't help. They are generally among the best cast members in the parks, let them help us! Or let us do it ourselves. That works too.
Check out more new changes to the DAS just announced for this fall!
More About Braving the Parks with Special Needs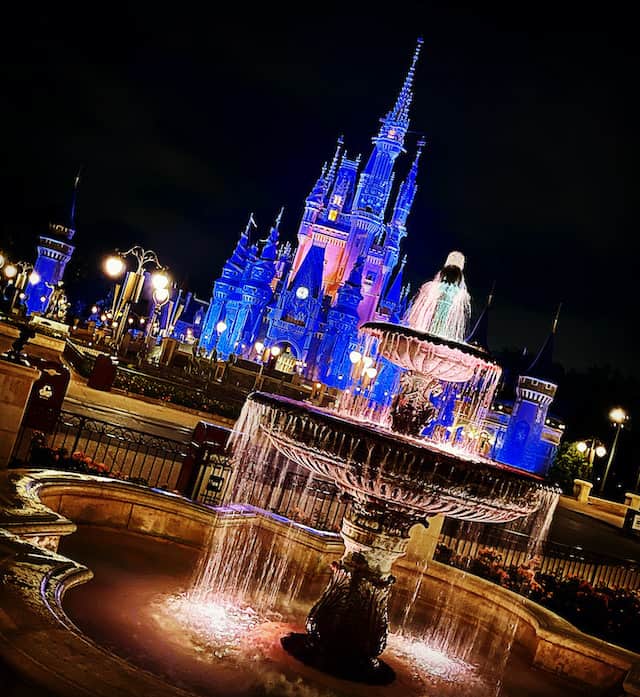 If you are traveling with someone who has unique needs whether at the parks or resorts here is some helpful contact information:
Disney World Resources:
DISABILITY ServiceS (407) 560-2547
DISABILITY Services email: [email protected]
Disney is working on finishing a new onsite health center in partnership with Advent Health at Flamingo Crossing.
Kenny The Pirate Resources
If you have someone with autism or anxiety in your traveling party, you may be interested in these social stories about Space Mountain and Frozen Ever After. The stories tell readers exactly what to expect on a ride.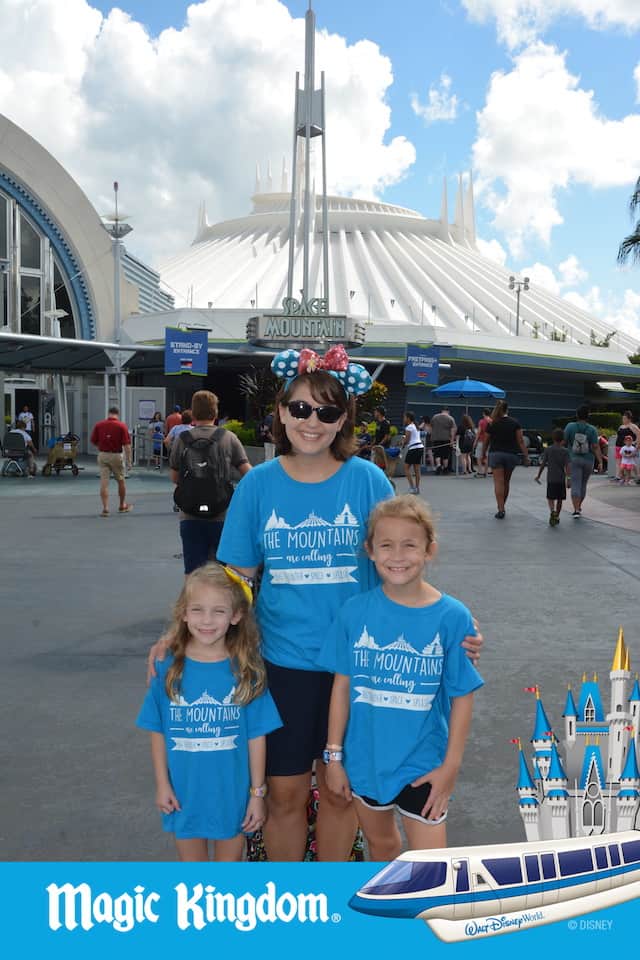 Kate's "Is it scary?" series would definitely be helpful too! She has one for each of the four parks: Epcot, Hollywood and Animal Kingdom. Magic Kingdom is in Fantasyland, Adventureland, Frontierland and Tomorrowland sections.
Kenny the Pirate's Character Locator is up to date with menus, operating hours, descriptions of ride vehicles and other useful information.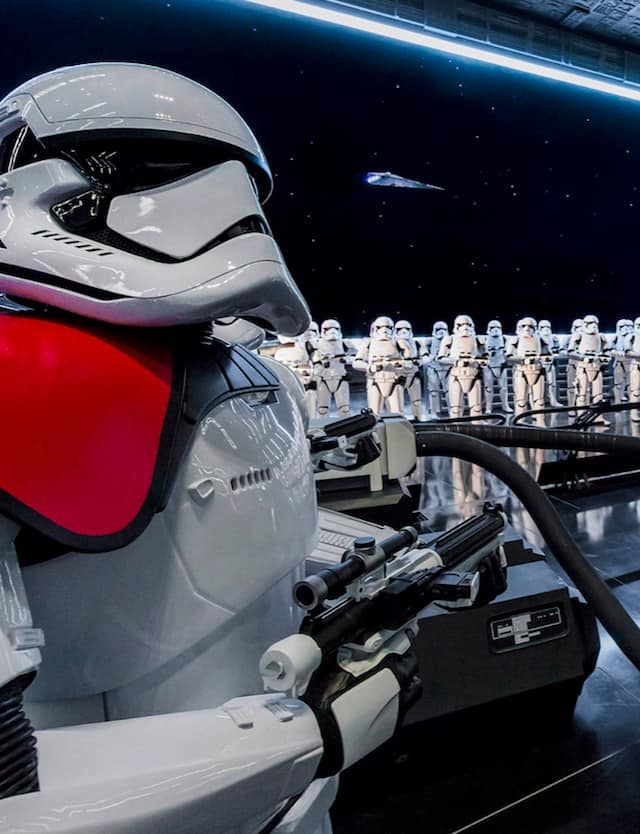 I shared my experience using DAS on the Rise of the Resistance at Disney World. It has since gotten easier, now that guests can reserve their spots from their hotel rooms!
What would you add to the list here? What keeps your family from fully enjoying the parks that would be a small change? Let us know in the comments on Facebook.
-Rebecca W Davis
Are you planning a vacation? Reach out to our trusted travel agency sponsor Authorized Disney Vacation Planner
Mouse Class Travel
!