With Rise of the Resistance opening recently, many guests have questions about boarding groups and how it all works. Kenny has detailed the procedure here. But where do guests utilizing the Disability Access Service (DAS) Pass fit in?
Disney's answer has been that guests utilizing a DAS pass still need to arrive early and obtain a boarding group the way Kenny describes. Then, once a guest's boarding group is called, the DAS pass will allow that guest and their party to enter the currently unused FastPass line to avoid the 30-70 minute wait in the queue. They do not need to obtain a return time as with other rides.
Many guests, including myself and my son, have limitations that preclude us from arriving in the pre-dawn hours and standing in a huge crowd to obtain a boarding pass. If we have a DAS pass, there's a reason, and we are no more able to follow the procedure for obtaining a boarding pass than we are able to wait in standard queues for all the other rides.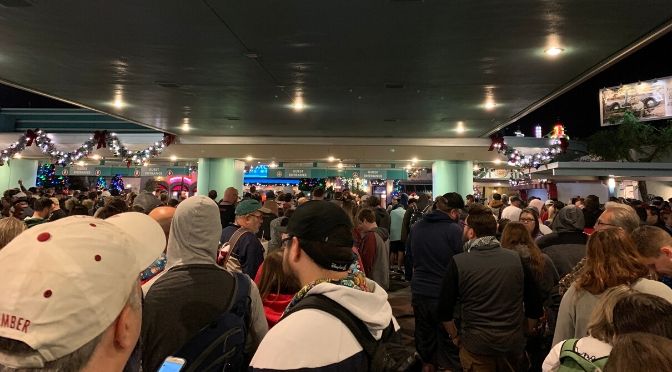 I followed my instincts and politely emailed guest services ([email protected]) with my concerns. It took over a week for them to respond, which is atypical for inquiries sent to the email address. I emailed them on December 13, they called back on December 21.
They happened to call while my husband was at Hollywood Studios for his boarding group, which was just bad luck. I had said in my email that due to restrictions on mine and my son's part, we would not be able to experience the attraction but would send my husband alone to get a boarding group and then do it.
The guest services person on the phone told me that he can, in fact, add me to the boarding group that he obtains once I arrive at the park. This was in contrast to what he had been told in person at Guest Services in the park that day.
The phone agent at first indicated that it was a "new policy" but seemed to backtrack on that in follow up e-mails.
The agent gave me a case number, which I was to give to the guest services team in the park. My husband agreed to go on another morning during our trip to obtain another group for himself with the intention of adding me later in the day.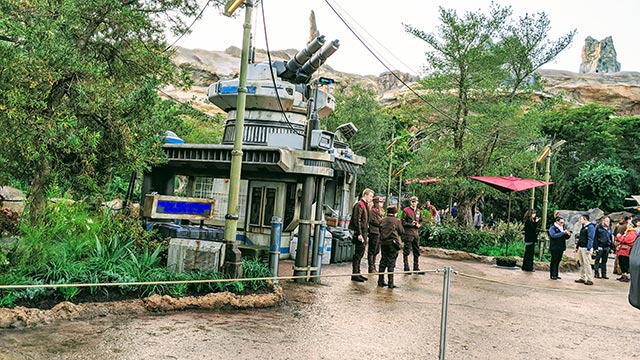 On December 23, he was able to arrive at the park around 6:45 a.m. and obtain a boarding group. Once the My Disney Experience app said they were getting close to the boarding group, we headed over to Hollywood Studios to speak to guest services in the park.
With that case number, they were able to see that we had been told he could add me to his boarding group. It took some maneuvering on their part, but it worked.
Next, we had to speak to the Cast Members outside Rise of the Resistance. They could see that he had a boarding group, and they could see that I had a boarding group. It probably took them around 5 minutes to sort it all out. We also needed rider swap because our son was too afraid to ride it.
Finally, I was able to walk right up to the FastPass+ line and enter the deserted queue. After I rode, we swapped and he was able to ride this amazing attraction for his second time this trip!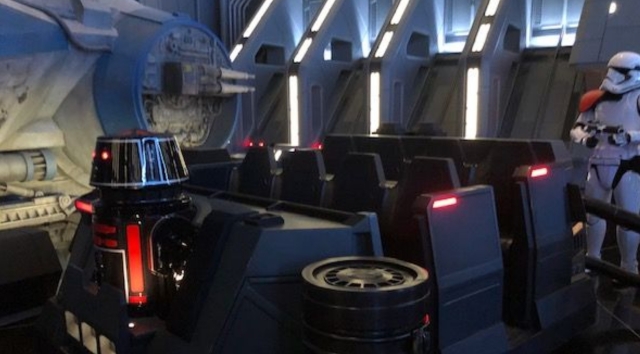 I strongly encourage guests with disabilities both physical and cognitive to send an email to Disney and let them know that we can no more follow the above boarding procedures that Kenny helpfully lays out than we can queue for the other great rides that we come to Disney for.
Update: One of our readers shared a more direct line to the disability team! You can call (407) 560-2547 or email [email protected]. Thanks, Jackie!
If I can't get through a Slinky Dog Dash queue, what makes them think I can physically show up at 6 am, stand around for an hour in a giant mass of people just to get a boarding time? It does not sit well logically.
I put off utilizing the DAS pass for some time, despite myself having Multiple Sclerosis and my son having Autism, ADHD and Anxiety. I finally gave in when they opened Toy Story Land as there is basically no respite from the heat.
Disney responded to my kind email about Toy Story Land with a phone call instructing me to obtain a DAS pass. I now encourage other guests with invisible disabilities to obtain one as well. It is there for us; it is for people who need it.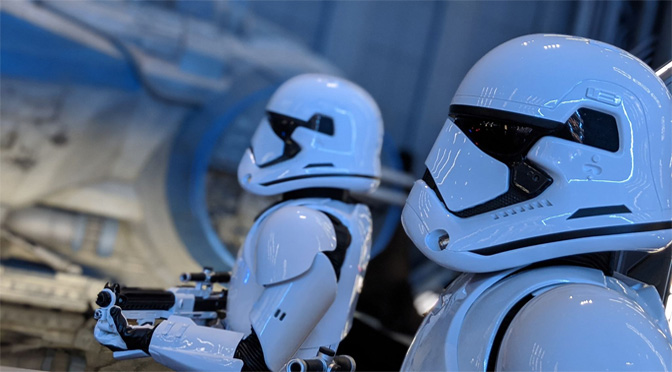 A Southwest airlines agent once told me that if people for whom the accommodations exist don't use them for fear of being scrutinized, the only people using them will be ones trying to cheat the system. I still never ask to pre-board, but it made me reconsider my reluctance on the DAS and similar accommodations that I feel I actually need.
I hope this helps guests who are hesitant about using the DAS and have questions on using DAS along with the ROTR boarding groups. Prior to your trip, ask Disney what they recommend you do, and just see what they say. Please keep in mind that they made an exception for me, and my results are not typical.
Do you use the DAS pass while at Disney for a disability? What do you think about the boarding group issue? Let us know in the comments, and let's continue the discussion in our Facebook group!
-Rebecca W Davis