Since July of 2017 my son has been flying free with me anywhere Southwest Airlines flies. I book myself and my husband with my accrued Rapid Rewards Points and then click "add companion." I'm charged only the $5.60 TSA fee each way! Its an amazing perk, but you'll need to work a little to get it. Don't worry, I have all the tips for you to maximize your points!
People often comment on how often my family is able to travel from the Washington, DC area to Orlando. What's the trick? Well, a big part of it is the Southwest Companion Pass. We are also Passholders at both parks, so we are always just a resort hotel room away from a Disney vacation!
A traveler must earn 125,000 rapid rewards points in order to earn companion pass (Southwest just raised it from 110,000 last week). While that sounds like a LOT of spending, you'd be surprised how easy they make it to earn rapid rewards points! I earn them from flying, shopping, dining, hotel and car rentals, all booked on my Southwest Airlines Visa.
Step one: Get a Southwest Airlines Visa.
This is key to my strategy. The Southwest Visa sign up bonus is never fewer than 40,000 points, which do count towards your companion pass. Sometimes, the bonus can be as high as 60,000 points! Southwest offers 3 different tiers of personal cards and a business card to select from.
All of their cards charge an annual fee, with the lowest being $69. If you travel a lot like we do, even the Premier option with the $150 annual fee is not a bad deal because you get a $75 travel credit, 7,500 points and other perks like a few upgraded boarding positions a year.
I calculated the points and they come out to about 6,000 points = $100. The APR is high on these cards, though I'd expect that any card with great benefits is only working out in your favor if you are the type that never carries a balance on your cards. I try my best to use credit cards the same as cash. But if you don't pay these off immediately, you will not reap enough benefit to offset the APR.
Because the bonus points hit your account after you spend $1000 on your card over 3 months, the end of the year is the ideal time to sign up for the card. This way, you'd be starting the year with the 40,000+ points and get to build from there.
Step two: Start Using Rapid Rewards Shopping.
Any time you make a purchase online, check the Rapid Rewards Shopping site to see if you can earn points there. They also have a browser extension that you can install and earn your points at the click of a button!
Most of the stores I shop at already are on the list: ShopDisney, Sephora, Old Navy, Nike, Adidas, Ulta, Bed Bath and Beyond, etc. In addition to the usual suspects, I like to check out the special deals they offer. I have a (bad?) habit of reading way too much news, so most years I subscribe to the Economist through Rapid Rewards shopping for 1000+ points. You could subscribe to whatever magazines you read through magazines.com for 20 points per dollar!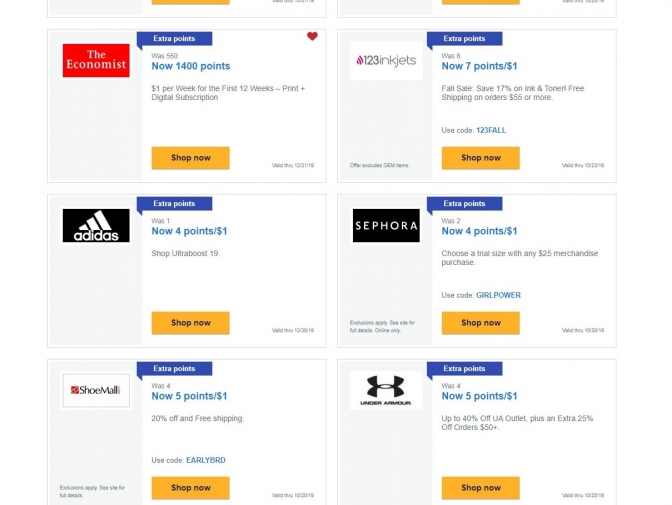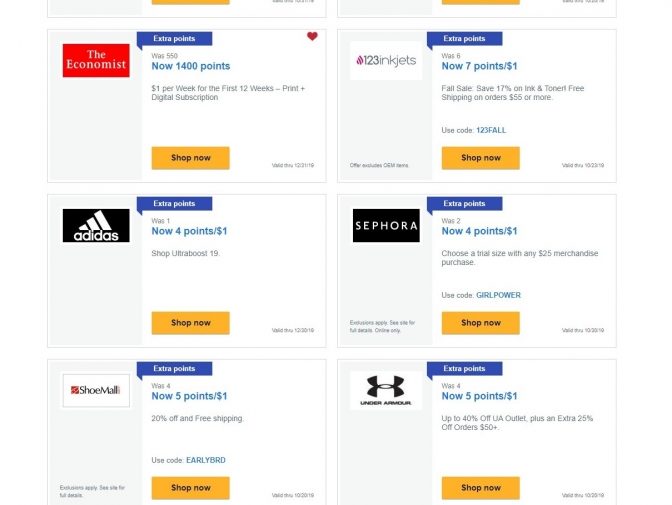 Another thing I do is utilize the buy online, pick up in-store options. This is particularly useful at places like The Container Store, Home Depot or Michael's. Even if I want to look at what I'm buying or look for other things when I arrive, there's no harm in purchasing it online before I head out and collecting my points! In the rare event I decide not to get it on spec, they just return it the same as any other return.
Step Three:  Sign up for Rapid Rewards Dining.
This is much easier! While there are fewer restaurants on the list and they are often ones you may not frequent, all you have to do is add your credit card numbers on the dining site and use one of those cards to pay for your food. I don't end up earning many points this way, but it's always a nice surprise when my husband takes his colleagues out to a local spot and we get random bonus points for it! I put in the zip code for Lake Buena Vista and found that my beloved Chicago-style pizza joint, Giordannos, is on the list!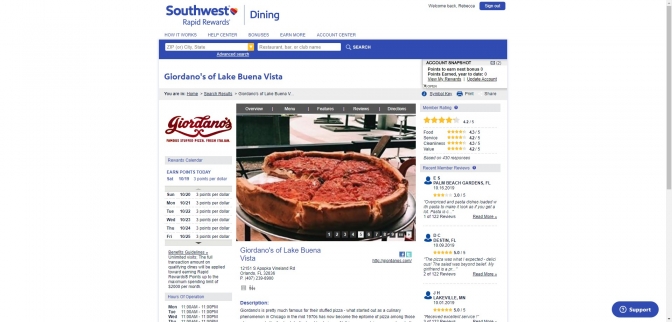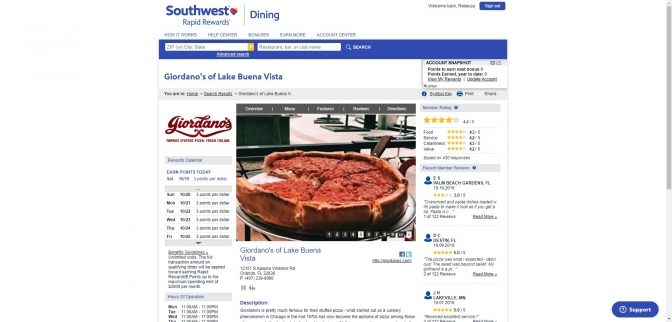 Step Four: Book Hotel and Rental Cars Through the Southwest Site.
Southwest utilizes booking.com for their hotel bookings, and they offer a variable number of points based on what hotel you choose. Unfortunately, I've never seen the Disney Resorts on the booking website. But the Swan and Dolphin, as well as the Good Neighbor resorts, are usually available! I use this feature more when I travel elsewhere. But, I put in my dates for January as an example for you: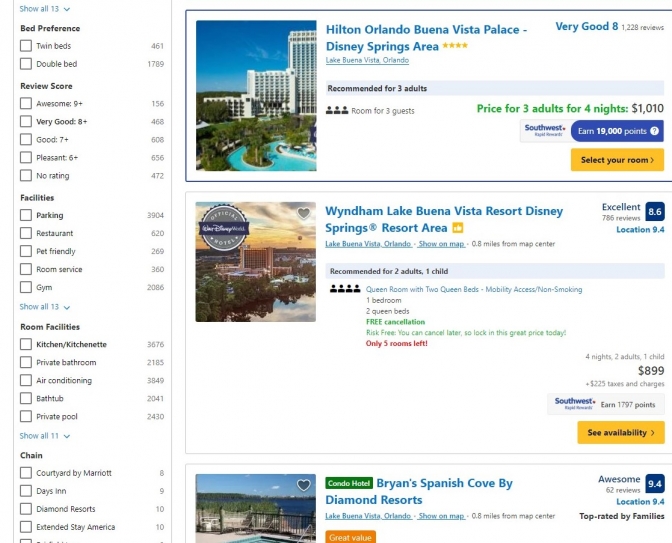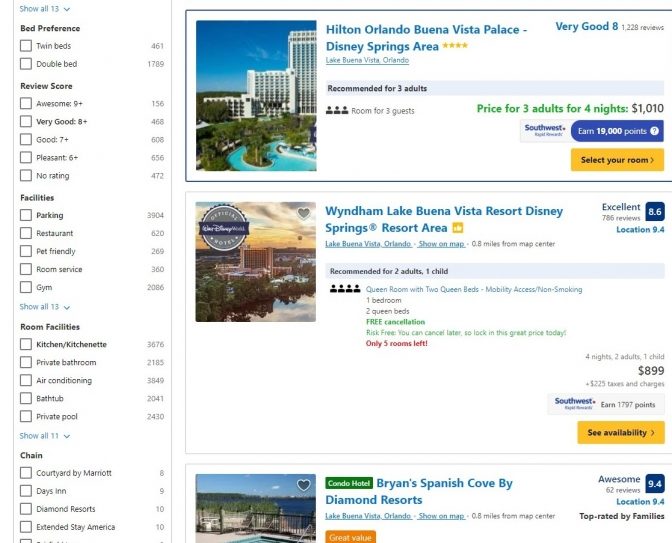 Southwest has a few rental car partners, all under the Budget umbrella. Most of the time there's an opportunity to earn at least 600 bonus points by renting through them, but sometimes the offer is more than double that. They send emails about these deals so keep your eyes peeled for those.
Step 5: Take some Rapid Rewards Surveys.
There's also an opportunity to earn bonus points by taking surveys. I tried this for awhile and I found myself never qualifying for the surveys and earning few points via this route. But, it could be my demographics, so if you like taking surveys, you can check out their site here.
Step 6: Refer Friends to Southwest Visa.
You can earn 50,000 bonus points (10,000 for each friend up to 5) that you refer to Southwest Visa. Despite having typed all of this out for other friends, they never seem to end up remembering to click my referral link when they decide to apply. Perhaps you'll have better luck with it!
Final Thoughts
But I didn't even tell you the best part of the companion pass! When you earn it, you get your companion perk for the remainder of that calendar year and the entire next calendar year. So, when I earned it in July of 2017, we got it from that day in July clear until Dec 31, 2018. That's nearly a year and a half of free flights!
And because you're accruing all these points, you can book yourself and your other family members on points and then add your companion! We have not paid for flights in a long time!
I have not confirmed with Southwest whether a person can earn multiple companion passes. If you think you might be able to earn two separate companion passes in a single year to accommodate a larger family, my plan would be to earn one for myself, and have my husband earn the other one. That way, a family of four could fly for the price of 2!
Personally, I think that is a lofty goal, but if you book a lot of hotel rooms on their site, it is possible.
Ok, I know that's a lot of information to take in. But if you're committed to flying free with your companion it's doable! You can also change your companion a couple of times a year, so if I ever traveled alone with my husband, I could change my pass from my son to him and then change back.
What do you say, ready to get some free flights? Or way too much work? Let us know if you have gotten companion passes over on our facebook page.
-Rebecca W Davis