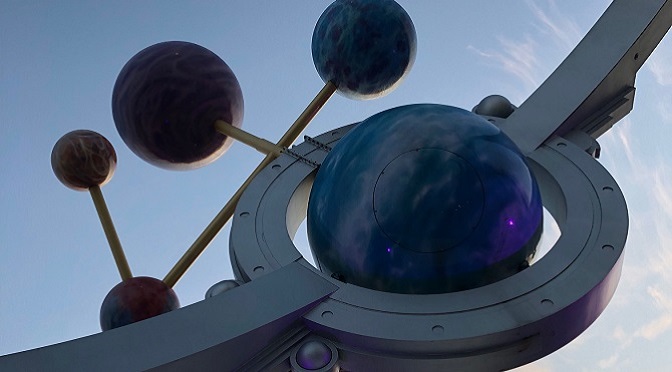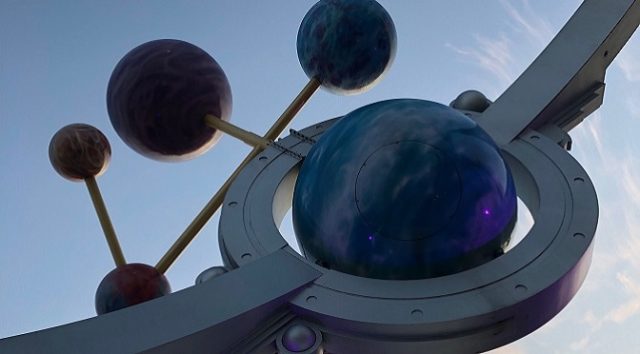 Many visitors feel anxious about riding theme park attractions, particularly those that might frighten them. Some people love surprises, but I fall into the camp of people who like to know what to expect. Here, I will analyze Magic Kingdom's rides and attractions in terms of their fear factors.
If you do not like spoilers and enjoy being surprised by thrills, then read no further because this post contains a ton of spoilers. But, if you like knowing what to brace yourself for or have young or fearful members of your travel party, some words of caution may help you in forging your plans for riding attractions.
Keep in mind that everyone has a unique set of fears and limitations, but I will do my best to cover as many bases as possible. I have one little one who loves all the thrills and one who is afraid of the Tiki Birds, so I have learned to consider attractions from both angles before suggesting either of them try something out.
Tomorrowland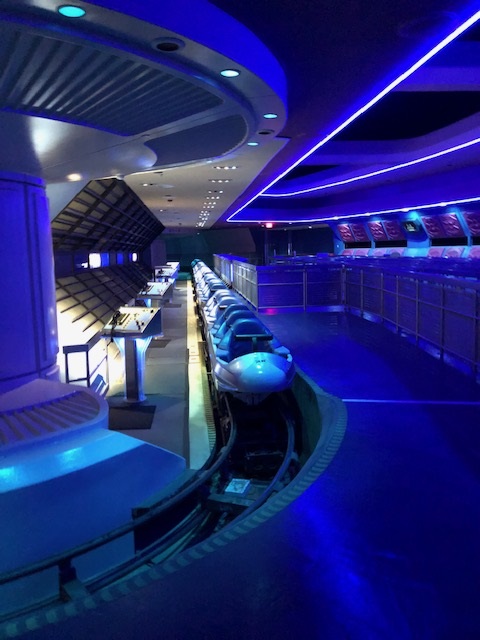 Space Mountain:
It should go without saying that this ride could be pretty intense for those who do not like roller coasters. It is intended to be a thrill ride.
Movement: The ride is speedy, has small drops, sharp tuns, and jerky motions. It is too turbulent for some riders to enjoy.
Seating Arrangements: Space mountain is arranged so that riders sit one behind the other. Younger travelers may be uneasy about sitting without someone to grab on to by their sides, so you may want to prepare your child for this.
Speed: This ride is pretty fast. It isn't the fastest in Disney, but it does feel fast.
Darkness: Space Mountain takes place in the dark under a sky of stars. Sometimes all you can see is the red glow of the security cameras. If you attend a special event such as Mickey's Not So Scary Halloween Party, you can experience the attraction in total darkness. My little thrill seeker is a bit uncomfortable with darkness, so he needed to be prepared for the dark. He ended up loving it.
Sound: The ascent up the track can be loud. I have seen many ride photos with riders covering their ears for this.
Heights: Although it is dark, it is still possible to tell that you are in the air, so those who are afraid of heights might want to avoid this one.
Want More? Check out the Space Mountain Social Story if you have a rider who wants to be extra prepared for what to expect. Social Stories are meant to be tools for riders with Autism or Anxiety, but I think they are great for anyone who wants to know what will occur.
Tomorrowland Transit Authority PeopleMover: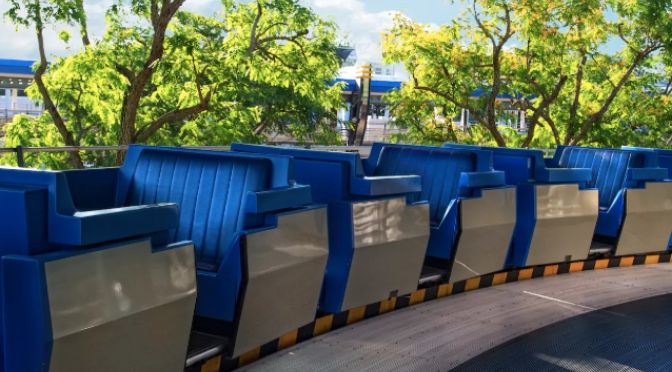 The TTA PeopleMover is a piece of Disney history. This train-type ride that takes travelers on a tour of Tomorrowland. While this ride is not intended to be scary, it does have a few instances that can trigger fear in riders with sensitivities to certain experiences.
Heights: The TTA PeopleMover is on a track in the air. Travelers have to take a moving ramp to ascend to the ride vehicles. Riders who are afraid of heights might not enjoy the attraction.
Darkness: The ride vehicle does take riders into some darkened spaces, and occasionally the spaces are pitch black.
Sounds: Part of the tour involves a trek into Space Mountain. Riders may hear the screams of guests who are enjoying Space Mountain, and it may bother some travelers. Also, the ride itself makes a clacking noise as it rides over the ride track.
Proximity To Space Mountain: I once rode this with a child who got very uncomfortable at the idea of traveling through Space Mountain. She was super unhappy about it because she was worried the TTA People Mover would somehow merge with the coaster. If you are traveling with someone who is terrified of coasters, you may want to prepare him/her for the fact that it goes through a coaster, but reiterate that it does not actually turn into a roller coaster.
Movement: The rides speeds up and takes a few twists and turns. It is not intended to be thrilling, but it does scare my littlest traveler when it takes turns.
The Tomorrowland Speedway
The Tomorrowland Speedway is a go-cart style ride where about 200 race cars travel around a track. The cars travel with the restriction of a guard rail that keeps them in line, and they max out at about 7 miles per hour. They are not intended to be scary.
Noise: These can be noisy, so travelers sensitive to sound may want to avoid them or wear noise-canceling headphones.
Smell: This is not scary, but the attraction smells of gasoline fumes, and it may be unpleasant for riders sensitive to scents.
Bumps: Riders can bump into each other and against the rail. If you or your little travelers are bothered by that, this is one you will want to skip.
Buzz Lightyear's Space Ranger Spin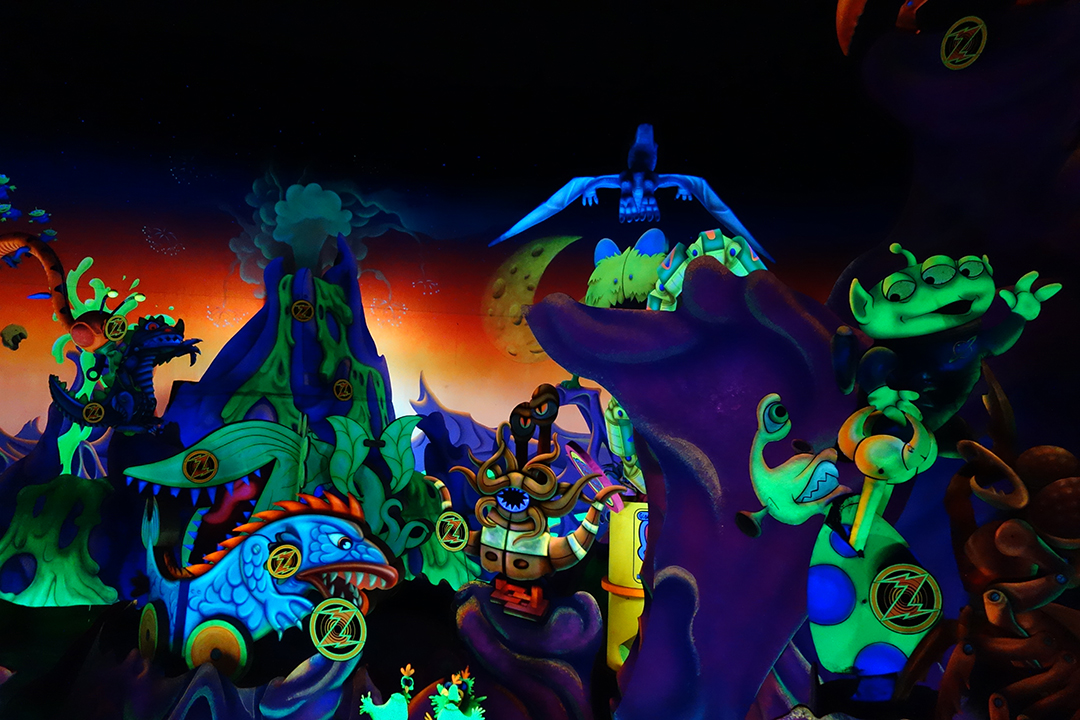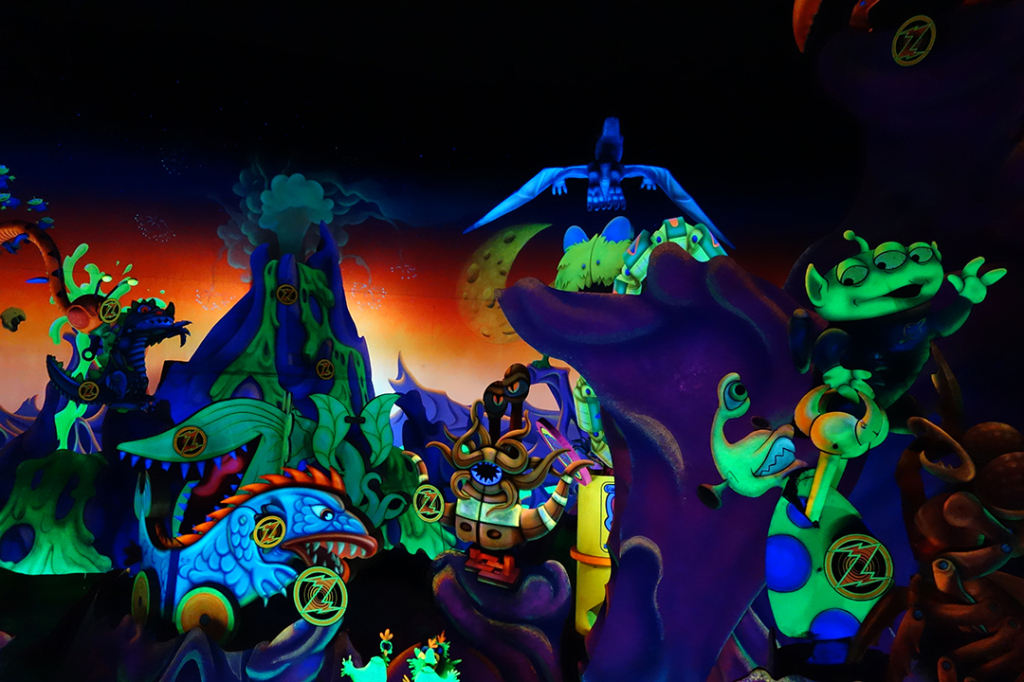 This attraction can be described as a dark ride that meets an arcade game. Guests score points by shooting laser blasters at targets marked with Zs throughout the attraction. It is a dark ride, but it is never pitch black.
It is not intended to be scary, and I have yet to meet anyone who is afraid of it, but since I have not met everyone in the world, I will do my best to come up with any possible warnings. All I can think of is that some riders may thing the space creatures are monsters and be weary.
Some may not like the continual sounds of the blasters. It is also possible to make the ride spin. My husband once rode it with my Spin-happy toddler, and he wished he had not. So, if you do not like spinning, do not pair yourself with a partner who insists on it.
Astro Orbitor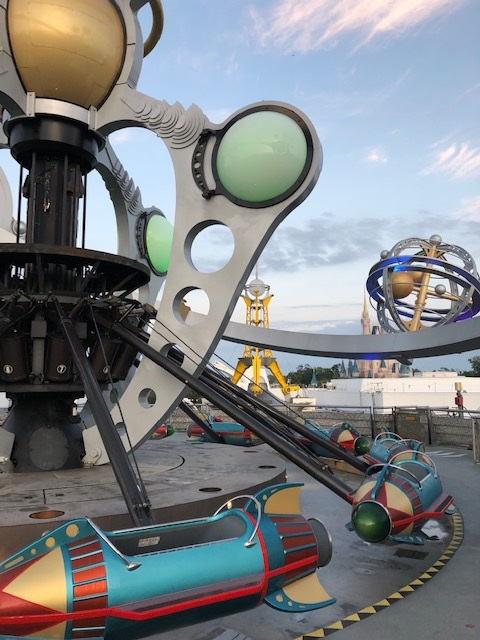 Astro Orbitor is a spinner style ride. It is basically a set of rocket ships that travel in a circle like Dumbo or Triceratops Spin. While it is probably not intended to be scary, it is on my personal "Never Again" list (in the company of Universal's Rip Ride Rocket). It looks tame on the surface, and I was surprised at how terrifying it was for me. My little boy, of course, loves it and wants to do it on our next trip.
Elevators: First off, you must ride an elevator to get to this ride. If elevators or closed in spaces make you uneasy, this is not an attraction for you.
Heights: This ride is on a platform high above Tomorrowland. If you are afraid of heights, not only should you not ride it, but you probably should also NOT watch your spouse and firstborn ride it. It might make you nervous.
Tilts: This ride tilts inward as it spins. It is disconcerting. It gives you a nice view of the concrete below.
Seating arrangement: Riders have to sit one in front of the other, and the seatbelt sort of wraps around both of you in an oblong sort of way that doesn't feel super secure. If you are riding with a child, the child is basically seated between your legs, and when the ride tilts, it can make you feel as if he/she may come loose.
Speed: I am not sure whether this ride is any faster than the other spinners in the park, but to me, it feels like it is.
I am afraid I will never be able to join Kenny as a completer of the Parkology Every Ride Challenge because of this ride! But, I am sure a lot of people aside from my own little daredevil are into it.
Walt Disney's Carousel of Progress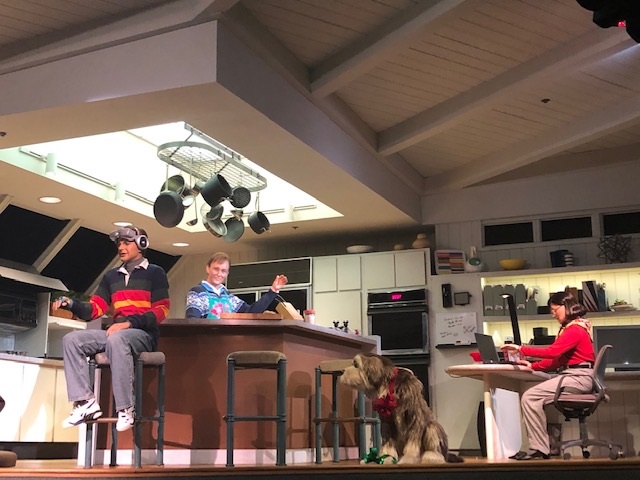 The Carousel of Progress is another piece of Disney history. It is more of a show with some movement than a ride. Although it has been updated since its introduction, it still retains its original charm.
It is a theater that travels in a circle, stopping for a look into four different points in the history of human progress over the past century. This ride is not intended to be scary. It is slightly dim, and there is an animatronic dog. Riders may want to know that Cast Members will announce that you cannot exit the ride once it begins, and it does last for around 20 minutes.
Otherwise, I cannot think of anything that would startle guests. It is one my entire travel party enjoys.
Monsters, Inc. Laugh Floor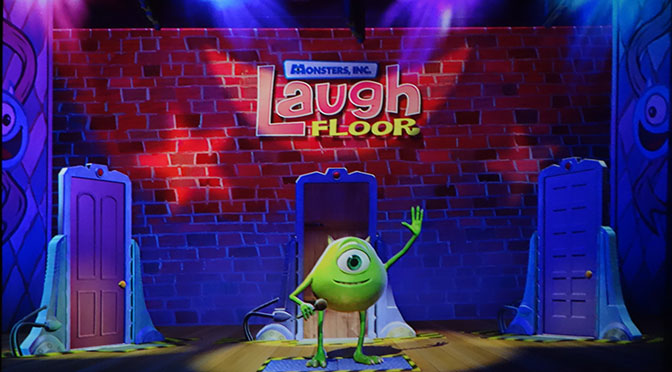 This is a show similar to Turtle Talk with Crush at Epcot where audience members participate. It is an interactive show, and it is not meant to be scary. It is meant to be funny. Little kids may be anxious about a few of the monsters. But, the monsters are colorful and mostly friendly. Children who are familiar with the characters will be particularly unaffected.
Last Thoughts
Overall, Tomorrowland is relatively tame as far as theme park lands go with one big coaster. TRON Lightcycle Power Run should add some more excitement to the mix! Still, be sure to prepare your little ones and adults with fears and anxieties for possible triggers. Doing so will help ensure everyone has a great time!
You may be wondering about the rest of the rides in Magic Kingdom. This is the first in a series about rides in Magic Kingdom, and my second article for all Disney World attractions.
Want to read about Epcot attractions? Click here!
What is your favorite Tomorrowland attraction? Do any of them really just scare you?
Are you planning a vacation? Reach out to our trusted travel agency sponsor Authorized Disney Vacation Planner
Mouse Class Travel
!