Change can be hard, especially when it affects something nostalgic. While it can be difficult to embrace change, it's been a constant presence in Walt Disney World for decades. That leads us to the question: "If you were suddenly the new CEO of the Walt Disney Company, what changes would you implement?"
I posed this question to our Crew members and they gave some excellent suggestions. Walt himself always said that "progress is impossible without change", but sometimes guests feel that the changes being made are not the ones Walt himself would have chosen.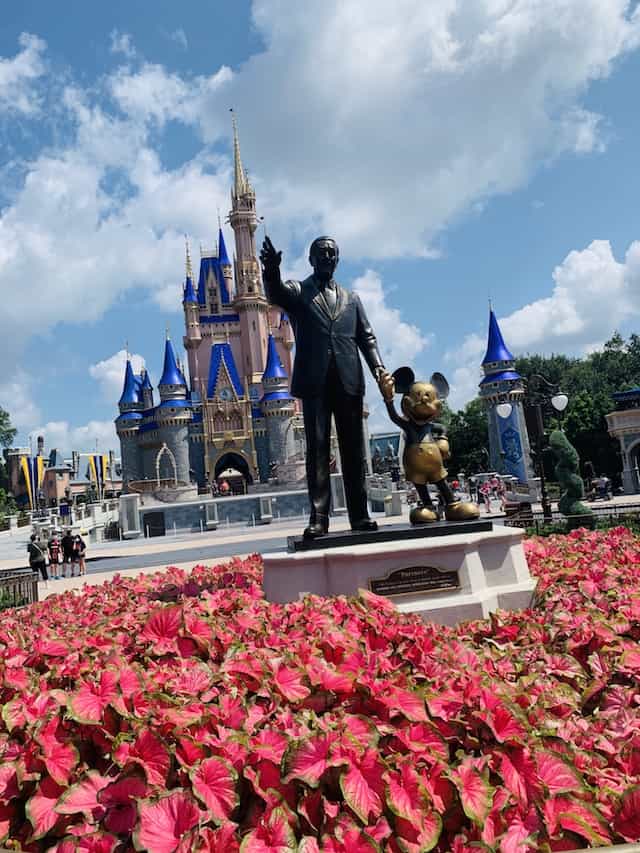 It's clear I am not the only person who dreams of what I would do if I was the CEO of Disney.
For me (Christina) personally, I would start with bringing back the original Journey Into Imagination with Figment and Dreamfinder and work my way up from there. I'd bring back the original Adventurer's Club and Comedy Warehouse. I would also reinstate the Fastpass+ system and Osbourne Family Spectacle of Dancing Lights.
What Would You Do As Disney's Next CEO?
I wasn't alone in some of my thoughts as many of our crew suggested the same things. Some readers focused on what they would bring back or remove. Others came up with great ideas for new additions or changes they would implement.
Let's take a look at what our Crew would do if they were Disney's next CEO!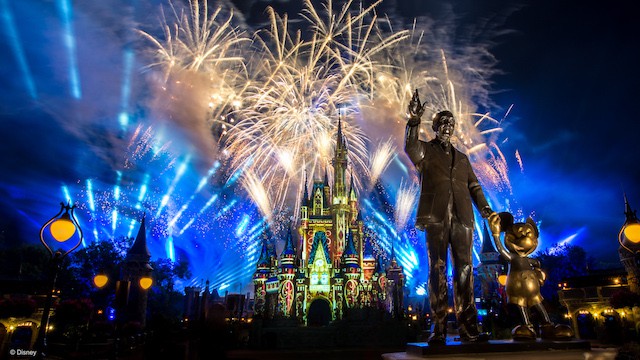 What Would You Bring Back?
We've all heard the famous phrase "if it ain't broke, don't fix it". That was the overwhelming response from many of our crew members who long to bring back some of the most iconic and beloved features of what made the Disney Parks so magical.
Fastpass
The most common response from our crew was regarding Fastpasses. It's been the question on everyone's mind since the parks reopened during the pandemic. When will Fastpass+ return? The sad question is that no one knows right now, but it's very possible that when we do see the return of Fastpasses it could be a paid service.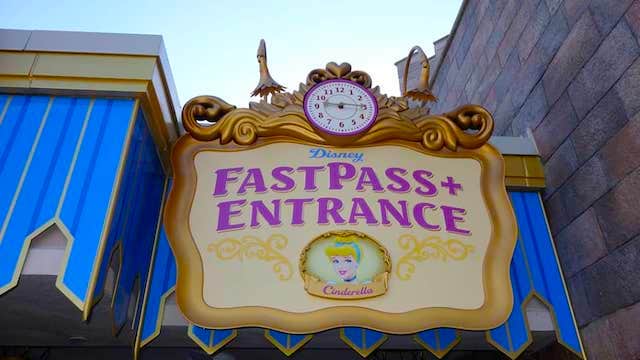 It was also clear that everyone has a different opinion on how exactly Fastpasses should return in the future. Some, like me, want the exact service we had pre-pandemic, while many others were strongly in favor of the return of paper Fastpasses.
Paper Fastpasses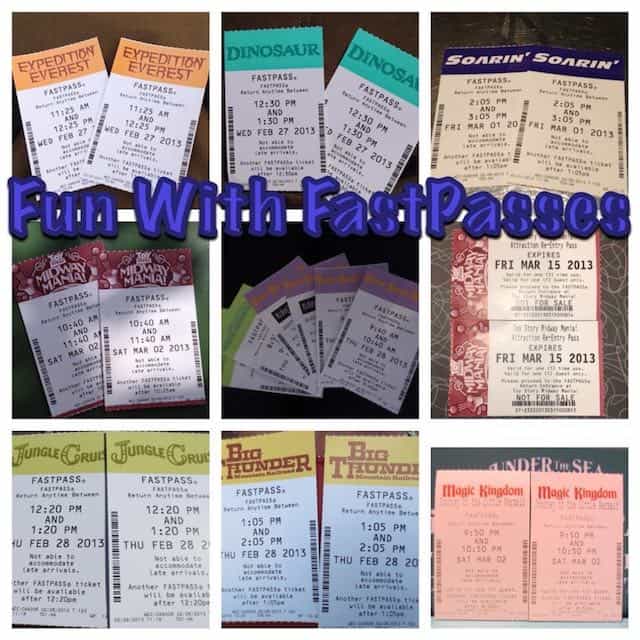 I thought it interesting to hear why so many guests longed for paper Fastpasses of yore. Back in my day, all I remember was paper Fastpasses being a bit of a pain. You'd walk all the way over to a ride and the FP return time would be too late or all distributed and it became a back and forth effort to find a ride that had a decent return time.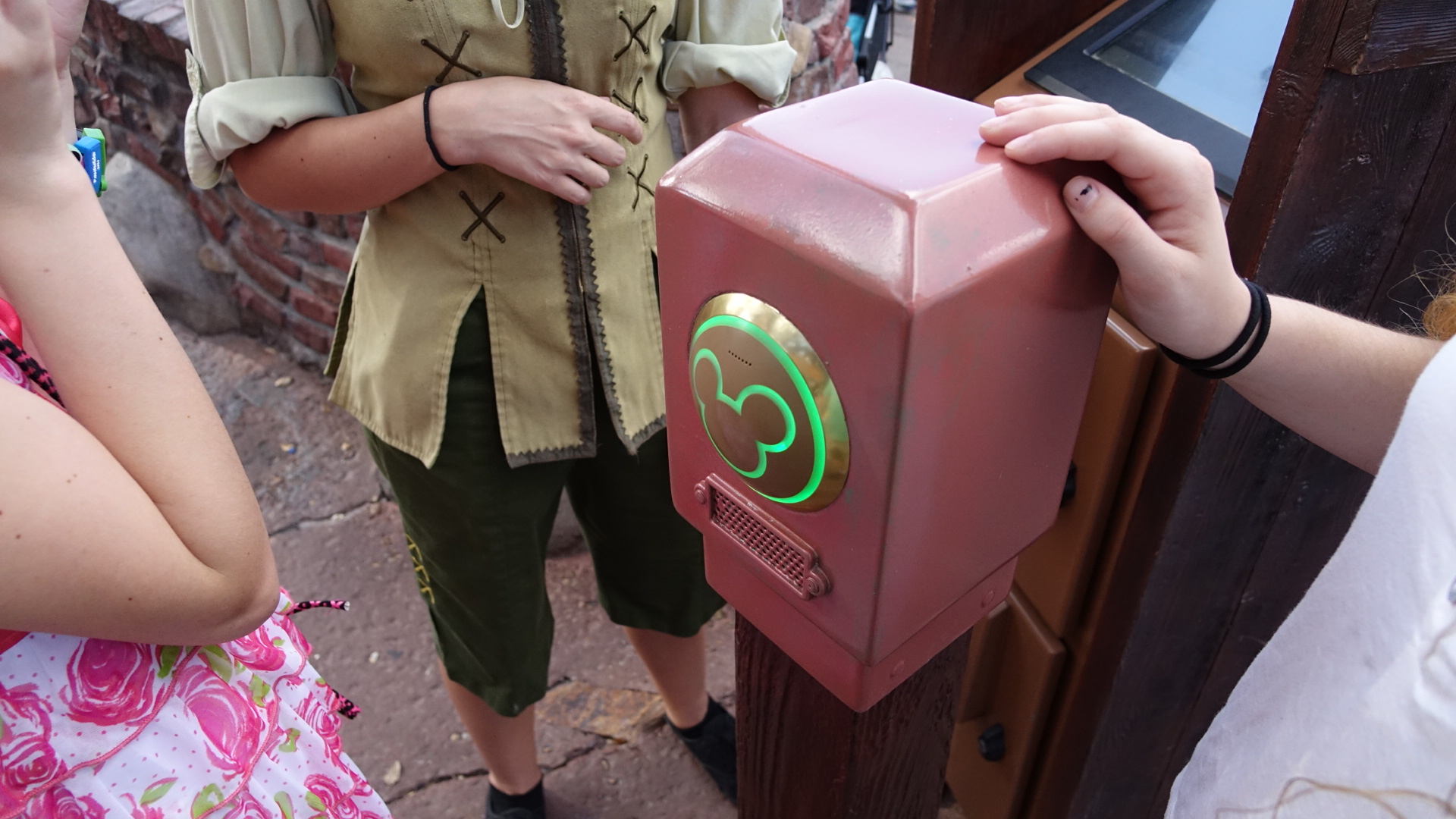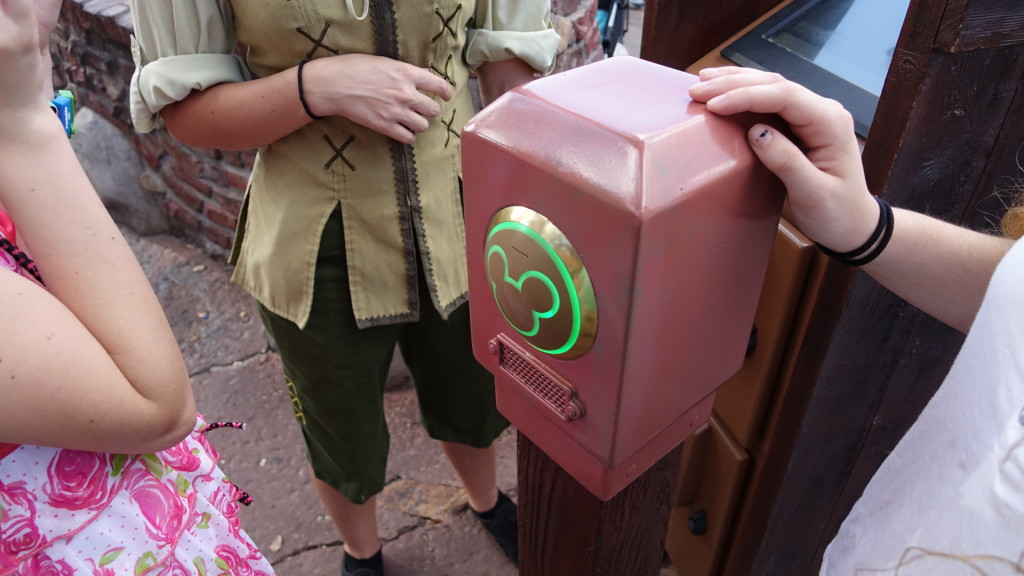 Some guests reasoning for preferring the paper Fastpasses make sense, however. They said they felt they had the ability to be more spontaneous during their trip. They didn't have to plan out their ride schedule 60 days in advance or be limited in which rides they could choose.
Some also said that they found the technology difficult to use for their older family members or just simply didn't want to drain their phone batteries all day.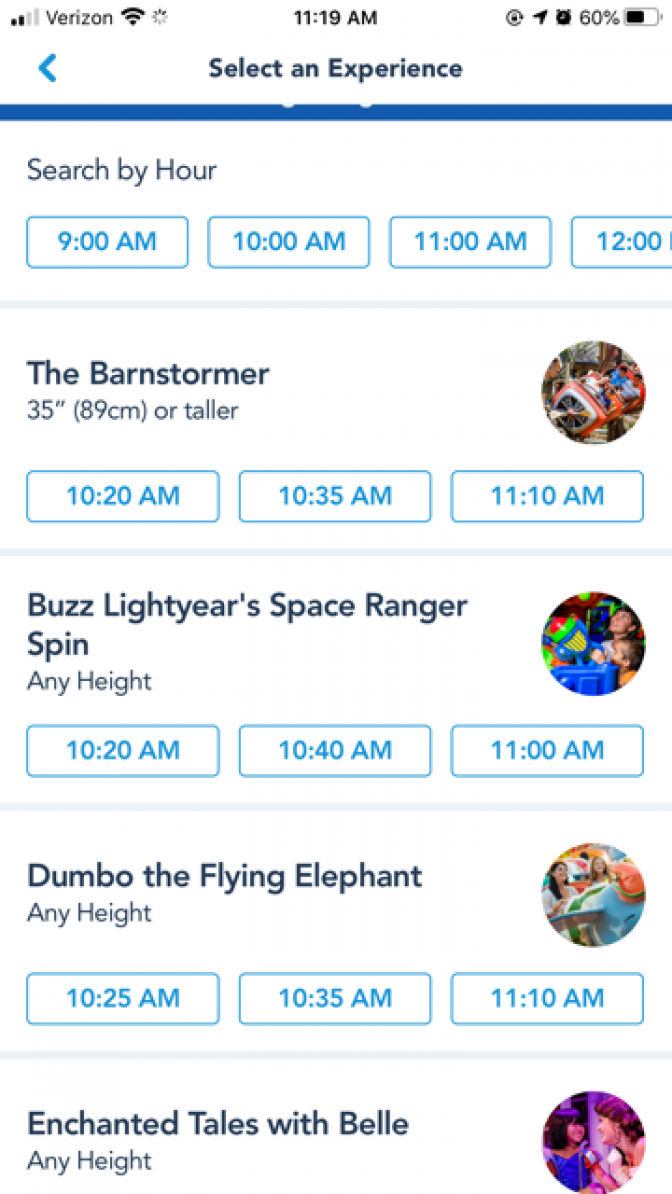 One member made a great point that they felt they were forced to spend too much time with their face in their phone looking for fastpasses. They said that it took time away from their family. I certainly am guilty of this as I would spend a lot of time in ride queues searching for my next Fastpass to grab.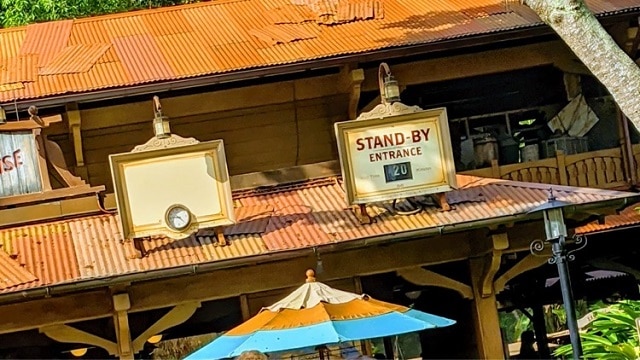 Digital Fastpasses
While some guests prefer the old paper Fastpass method, many were still ok with the digital upgrade, but said they would initiate some major changes. The Fastpass+ system could be rather frustrating if you didn't know how to utilize the Tap, Grab Modify method to score more passes.
Some members said in order to create more fairness across the board, they would implement a limit on the number of Fastpasses a guest could grab each day. That number varied per person, but the concept was the same. Some also suggested utilizing more "drop times" for guests looking to score Fastpasses in the afternoon or evenings.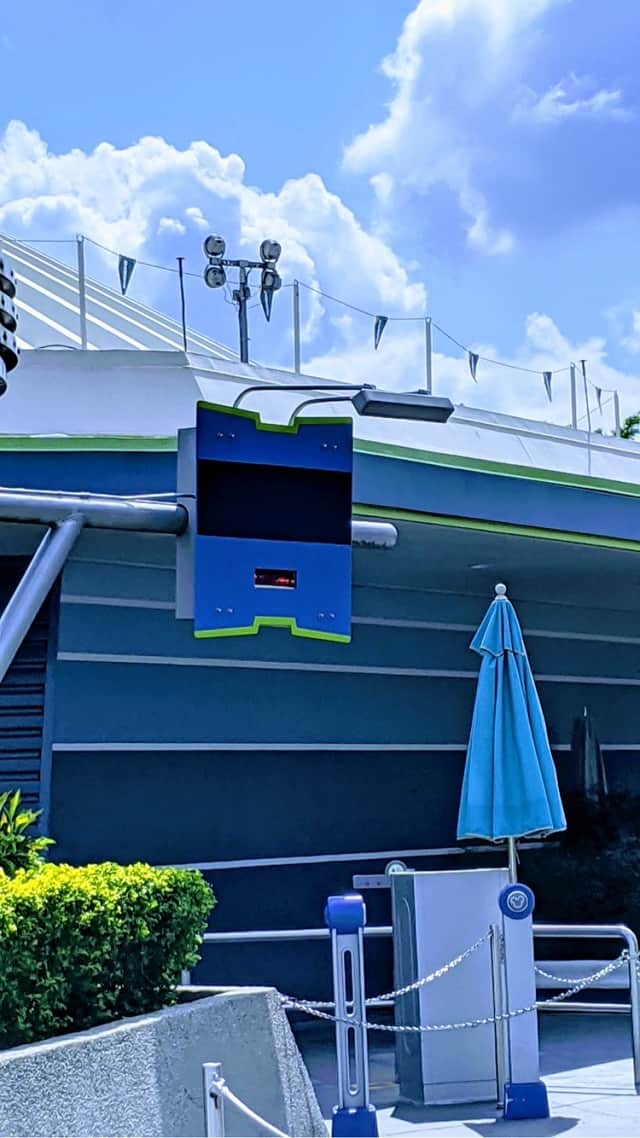 While many said they felt that Fastpasses should be a free perk for on-site resort guests or Annual Passholders, some said they would be ok with requiring off-site guests to pay a premium for the service in order to draw people to stay on-site.
We may find out real soon what Disney has in store for the future of Fastpasses. We noticed small indicators such as Fastpass kiosks being uncovered and coding in the My Disney Experience App possibly pointing to a new Disney Access+ service. What the future holds, only time will tell.
Magical Express
The news this year of Disney ending the Magical Express service was a tough blow for Disney fans. While many jokingly refer to it as the "Tragical Express", it really is a fantastic service that will leave many on-site Disney guests struggling to find transportation without it.
Many of our crew members have said that the magical extras and incentives to stay on property have become so few and far between that they find it harder to justify the increased cost of a Disney resort stay.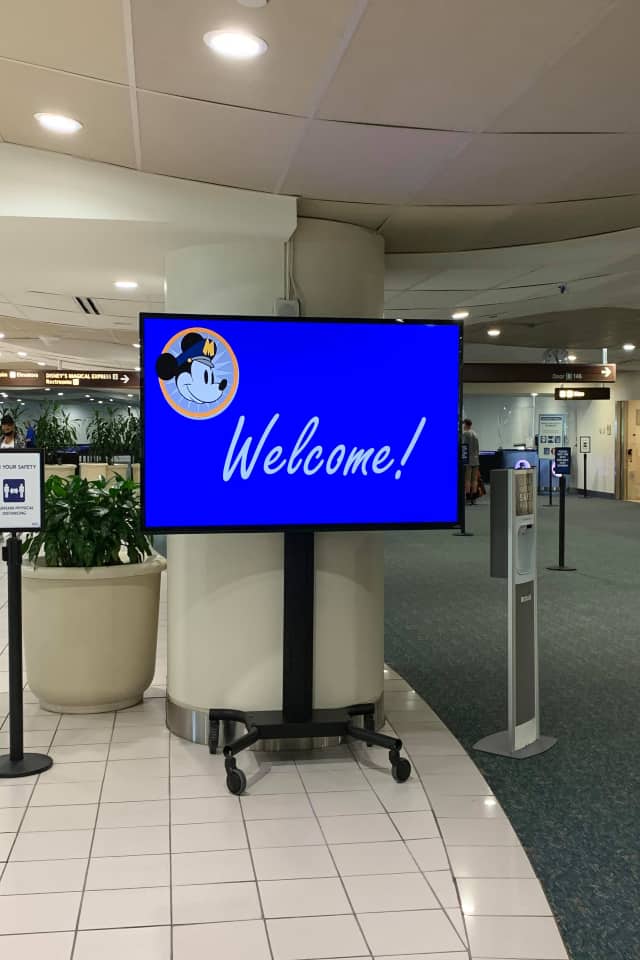 One perk of staying on Disney property was the knowledge that you would be provided with free and safe transportation to your resort. Now, guests will be forced to rely on car rentals (which have surged in price) or ride share companies to get them where they need to go.
Mears will be offering a paid service as well. You can see pricing HERE.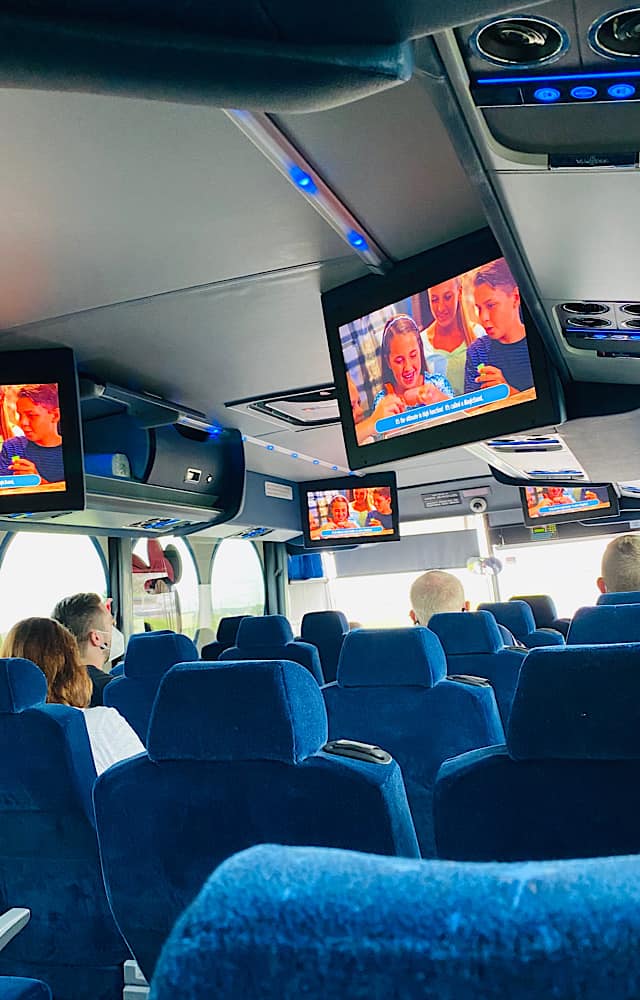 It's no secret this is a smart business decision if you are solely concerned about increasing profit. Cutting out the Magical Express saves money spent on buses, employees and fuel. It also pushes people towards car rentals which increases parking fee profits.
As far as good customer service is concerned, many of our readers feel this is one more way Disney has valued earnings over guests and detracted from the magic. Many said that if they were CEO, they would keep the Magical Express around even if it meant shelling out some extra cash because it was the right thing to do for their guests.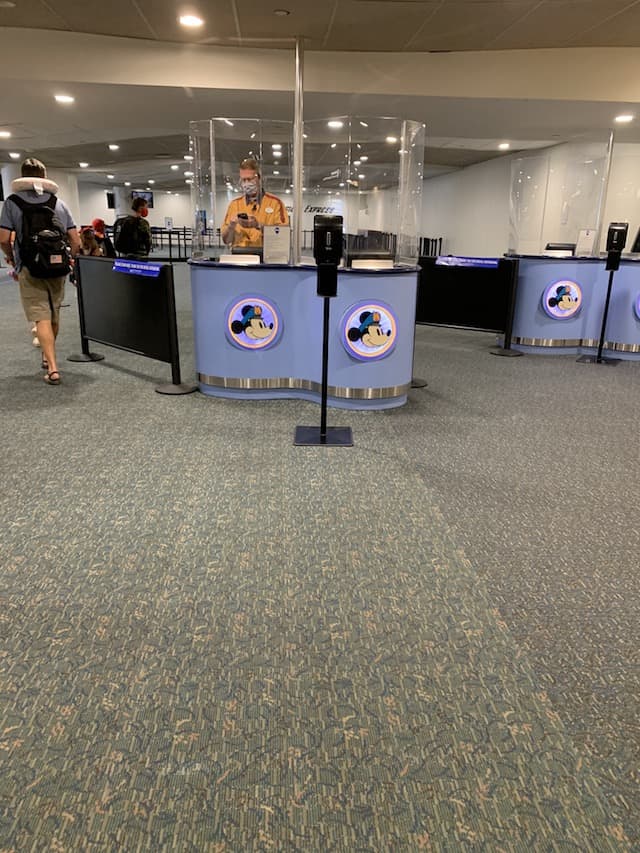 Disco Yeti
This one made me chuckle a little bit. There were a few people whose first priority was to fix the notorious "Disco Yeti". If you are unfamiliar of the story of the "Disco Yeti", it refers to the fact that when Expedition Everest was first built, the Yeti that lives inside of the mountain used to move and snatch at guests whizzing by.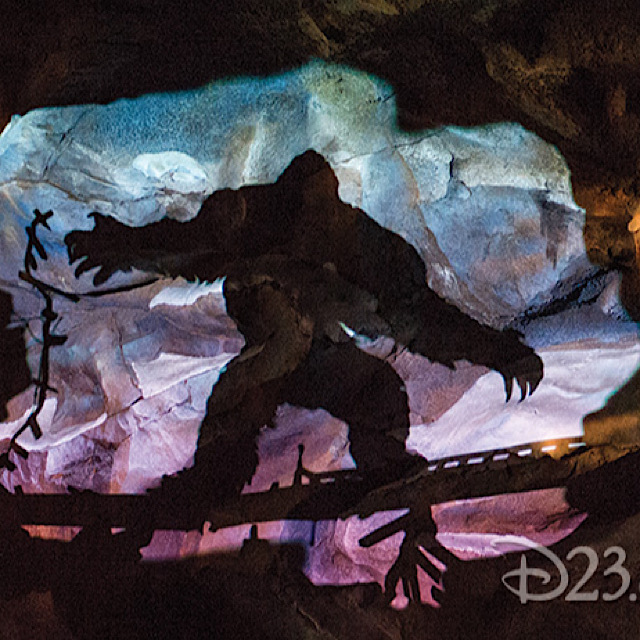 The Yeti is one of Disney's most advanced and complex animatronics ever created. The massive size and weight of the animatronic caused the framework to split requiring the imagineers to shut it off to avoid more structural damage to the ride.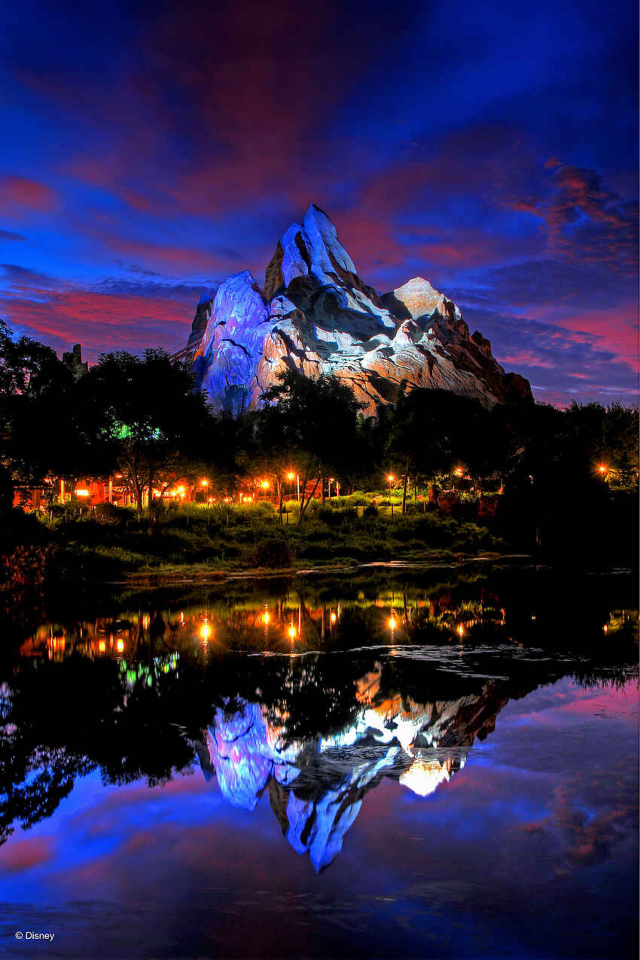 Now as you fly by the Yeti you will see a bunch of flashing strobe lights giving the Yeti it's "disco" nickname. The Yeti has been broken for many years and many guests wonder why Disney hasn't fixed it. The truth is it is a lot more complicated than that.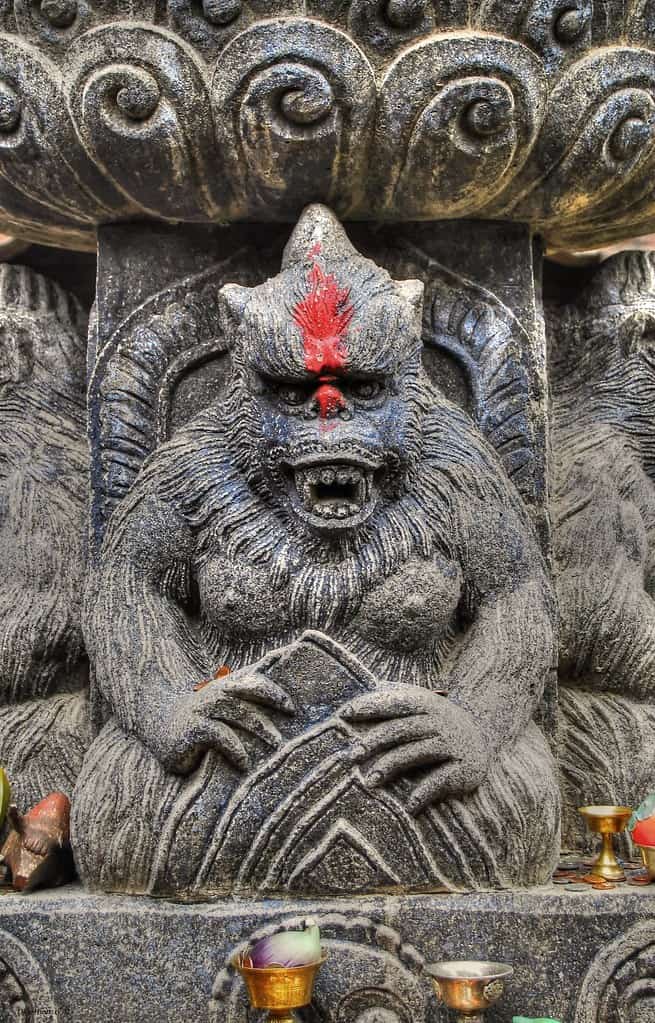 Fixing the Yeti would require a massive ride closure and restructure of the mountain itself. With few big-ticket attractions at Animal Kingdom, Disney has clearly not wanted to shut down a popular ride that functions in every other way.
In December of 2020, Disney filed a patent for animatronic technology that could be used as a potential fix to the Yeti. Even Animal Kingdom lead Imagineer Joe Rhode vowed to fans to fix the Yeti. With his retirement, it could be many more years, if ever, until the Yeti will return to its former glory.
Resort and Annual Passholder Perks
Another popular answer among our crew members was the desire to bring back on-site resort and Annual Passholder perks. Throughout the pandemic, Disney has slowly taken away many of the benefits of staying at a Disney resort or having an Annual Pass.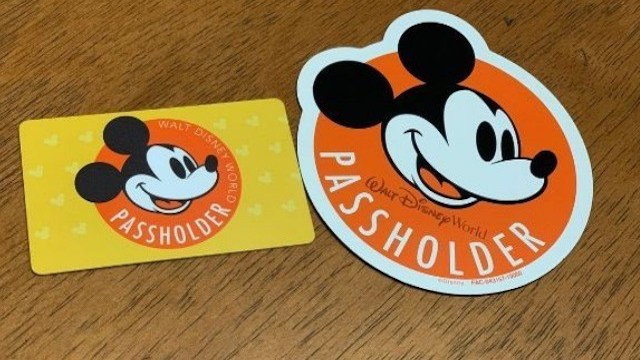 Our readers have said that the best way to bring in more money is to have guests stay on-site. If you are going to charge well above off-site resort prices, however, you need to give people a reason to come.
Bringing back on-site incentives such as package pickup, free magic bands, Extra Magic Hours and free resort parking would be a step in the right direction!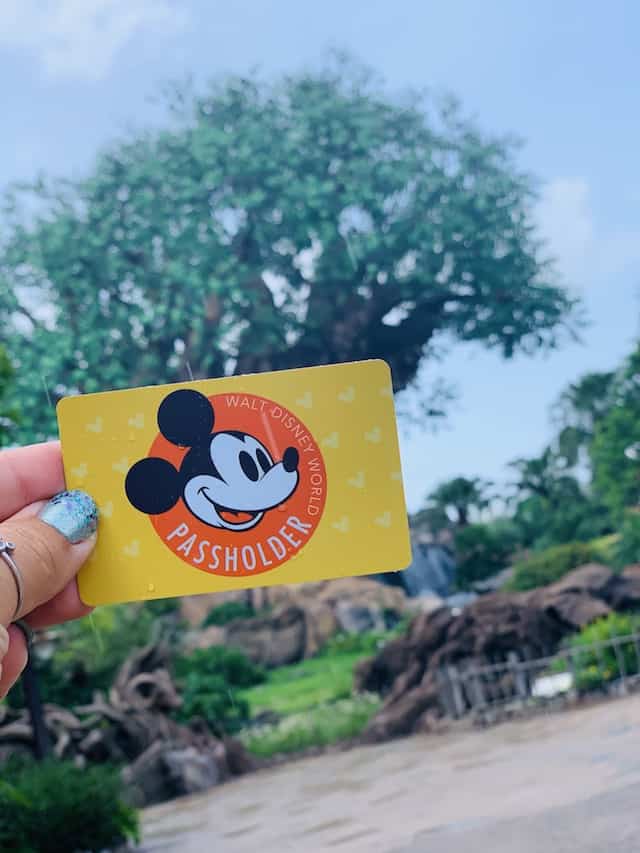 Magical Entertainment
Along with the loss of many resort and Annual Pass perks was the loss of a lot of great entertainment. Cutting these acts was an easy way for Disney to save money during the pandemic, but our readers have resoundingly said that these entertainment acts are what separated Disney from other theme parks.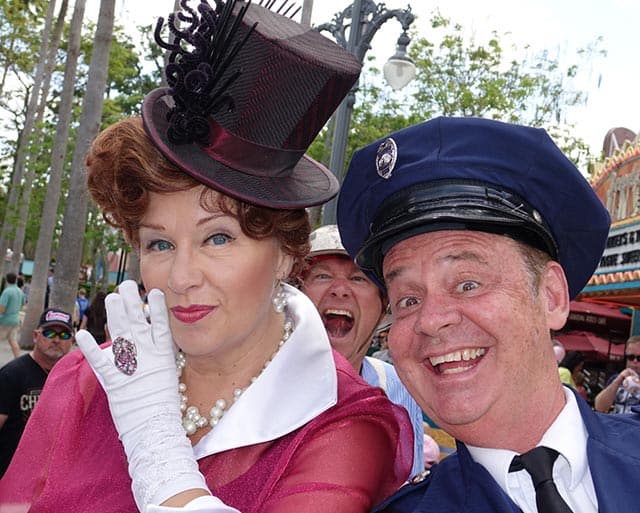 Entertainment Acts
At the top of the list of acts our readers would bring back are the Citizens of Main Street, Citizens of Hollywood, the Grand Floridian Society Orchestra, Epcot Storyteller's and other Streetmosphere acts.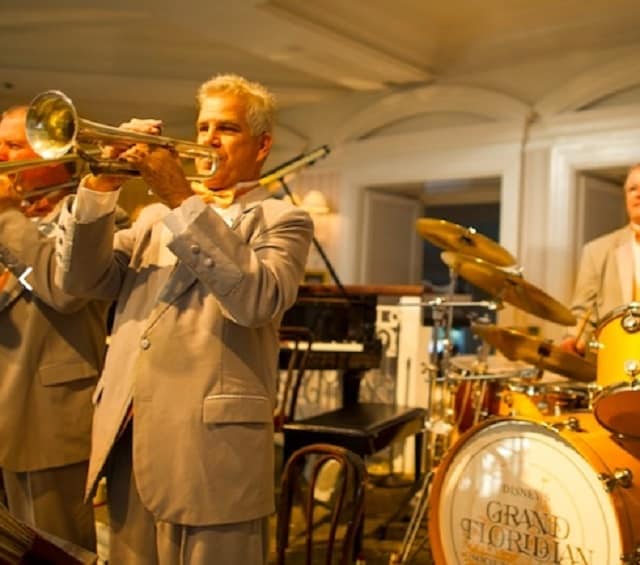 These performers are what made Disney special. Their talent never ceased to amaze me and losing them is a tragic loss. Our crew members are adamant that they would bring them all back if they were in charge.
Parades and Nighttime Entertainment
Many guests have said one of the most important parts of their Disney vacation is experiencing the parades and nighttime entertainment shows at Disney World. While fireworks and one parade have returned, guests have a few more items on their wish lists. 
It's not enough to just bring back fireworks. Some have even gone as far as to specify which firework shows they want to see return. Though Happily Ever After at the Magic Kingdom is a great show, the overwhelming desire to bring back Wishes was very prominent.
Our crew said they would also bring back the long lost nighttime parades. I can absolutely get on board with this. I miss the nighttime parades so much and would love to see something come back to the Magic Kingdom.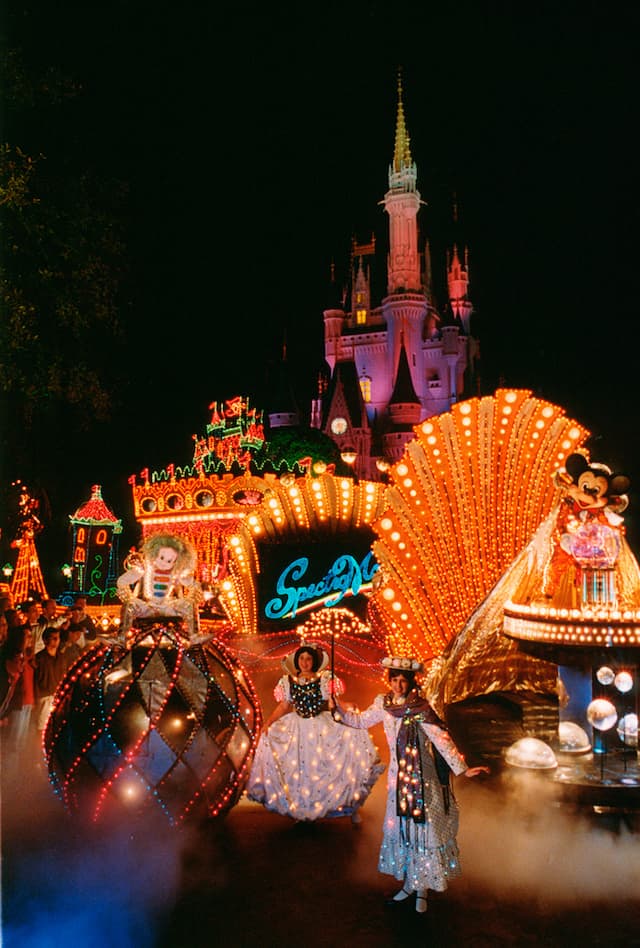 While some took the nostalgic route and chose to bring back either the Main Street Electrical Parade or SpectroMagic, others wanted to create a whole new parade with fiberoptic technology similar to Paint the Night.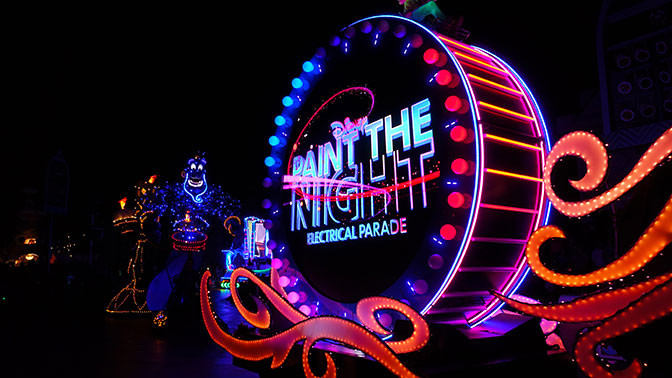 The Magic and Pixie Dust
Almost everyone who commented had the same response. They wanted to restore the magic and pixie dust back to Disney. Many people feel that Disney has lost so much of what made it special. Walt, after all, created Disney to be a place that families could go to spend quality time together.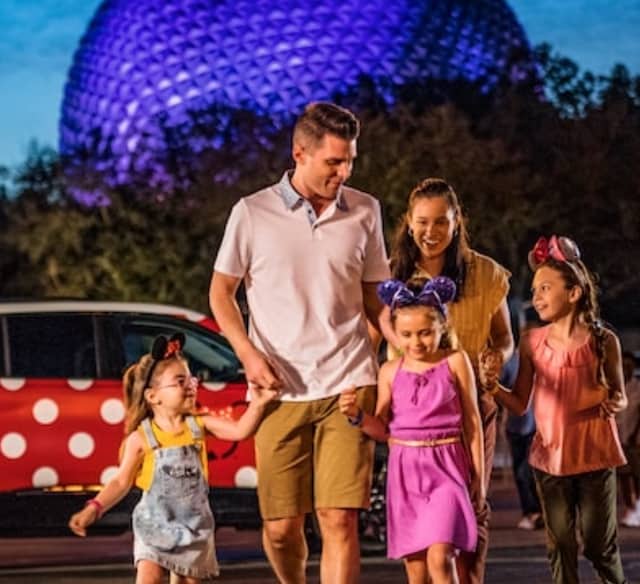 A common complaint was that Disney has become a place that only the wealthy can afford and many middle class families have to save for years to go on a Disney vacation.
Some will say the only way to maintain crowd levels is to price certain income classes out, but Disney's Park Pass Reservation System has proven there are other ways.
Many said that the Disney quality standards of the 90s and 00s are gone. When I was a kid, Disney was still not cheap, but the overall experience and even the merchandise was high quality.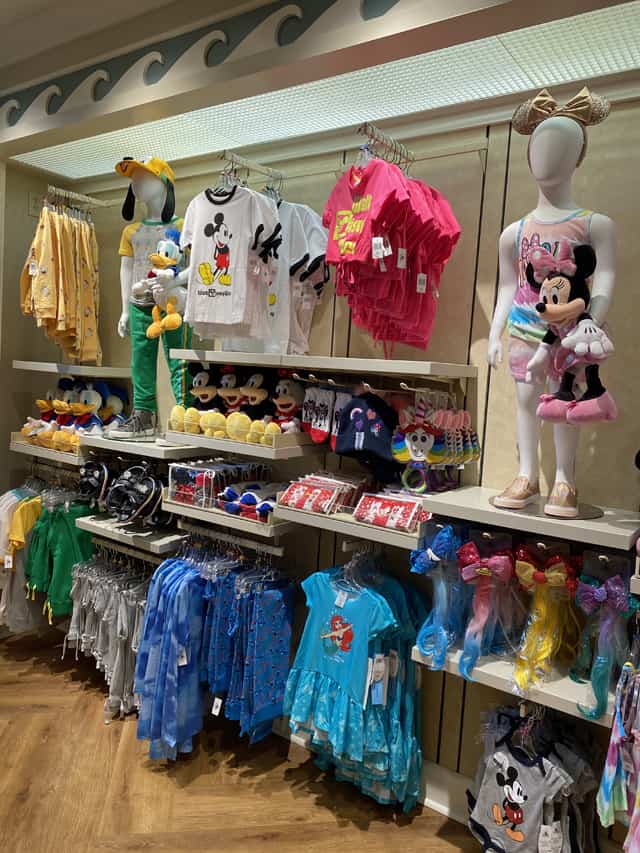 You'll end up with far more upset guests if they are shelling out large sums of money and receiving a sub-par product. People will be willing to pay more money for quality products.
The Disney Family Involvement
A few people said they would immediately bring back members of the Disney family to the company. I think this makes absolute sense. Who knows Disney better than a Disney family member?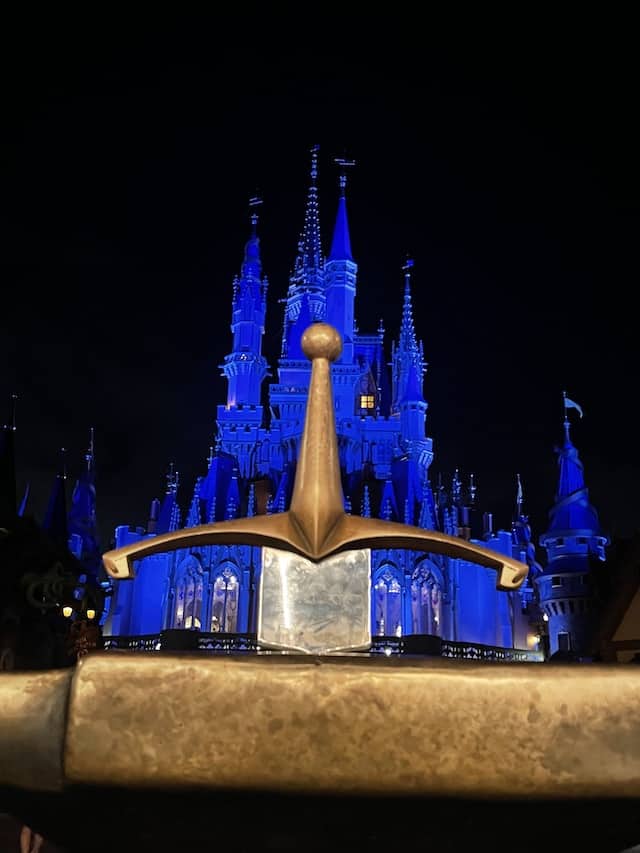 One Disney family member who has been very outspoken with the direction the company is heading is none other than Abigail Disney, the granddaughter of Roy O. Disney.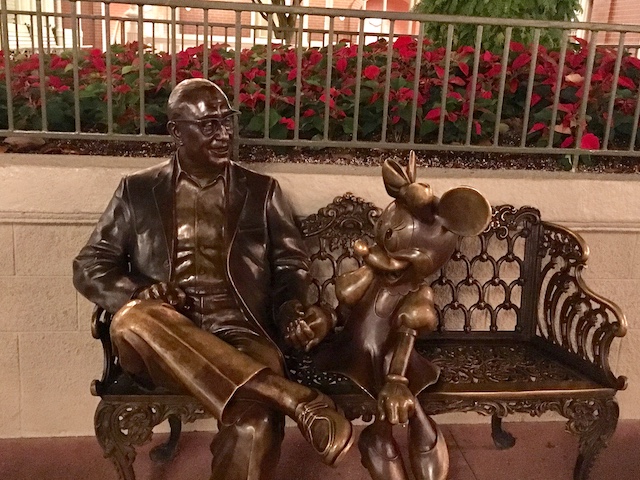 She has criticized many decisions the Walt Disney Company has made over the last few years, especially the furloughing of thousands of Cast Members while the executives got paid millions of dollars.
She has compared wealth to addiction saying that:
"when you have things, you have to have more things, anything you have turns into what is normal"– Abigail Disney, Granddaugther of Roy O. Disney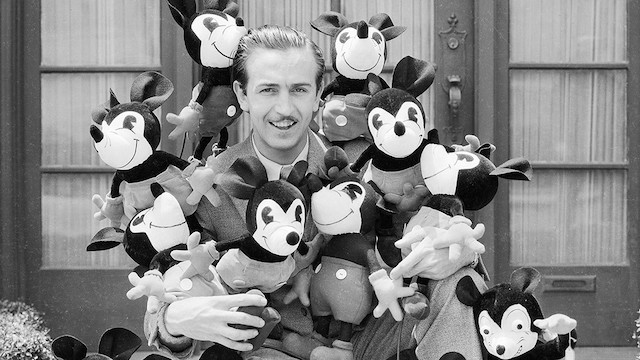 As a member of the Disney family, she stresses the importance of her great Uncle's dream of creating a place where all families can have fun together. It might be a welcome change to bring that vision back to the Disney company and see where it leads.
Attractions
I could probably write an entire article about all the attractions our readers would bring back if they could. I certainly have a very long list myself!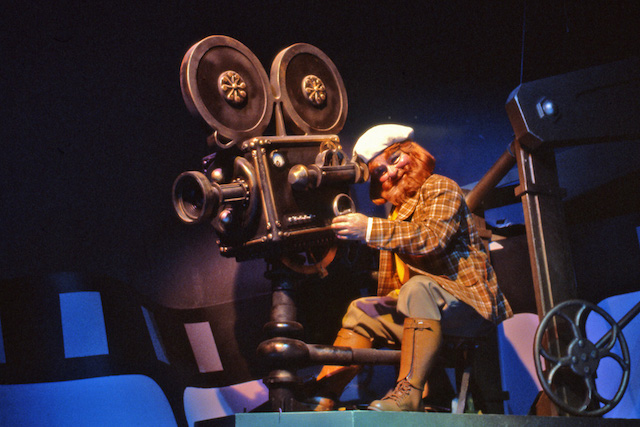 Our crew members did have quite a few requests in common, however. They wanted to bring back old attractions such as Mr. Toad's Wild Ride, Snow White's Scary Adventure, the Backlot Express and the original Journey Into Imagination with Figment and Dreamfinder.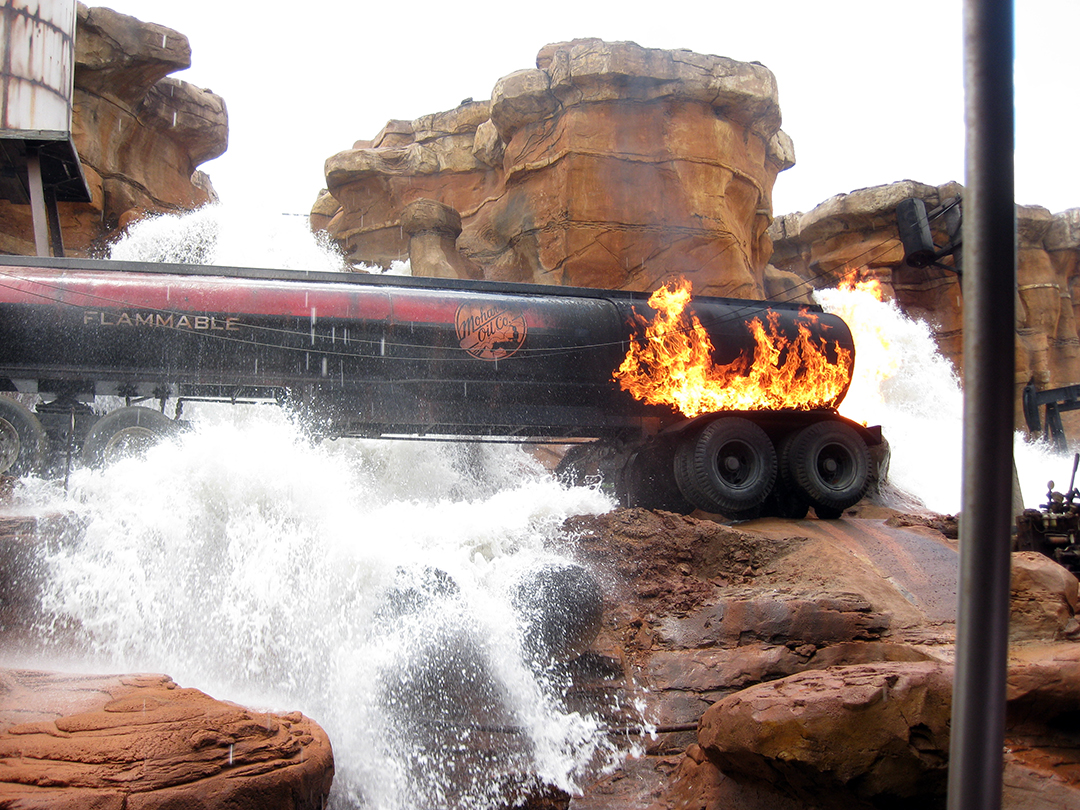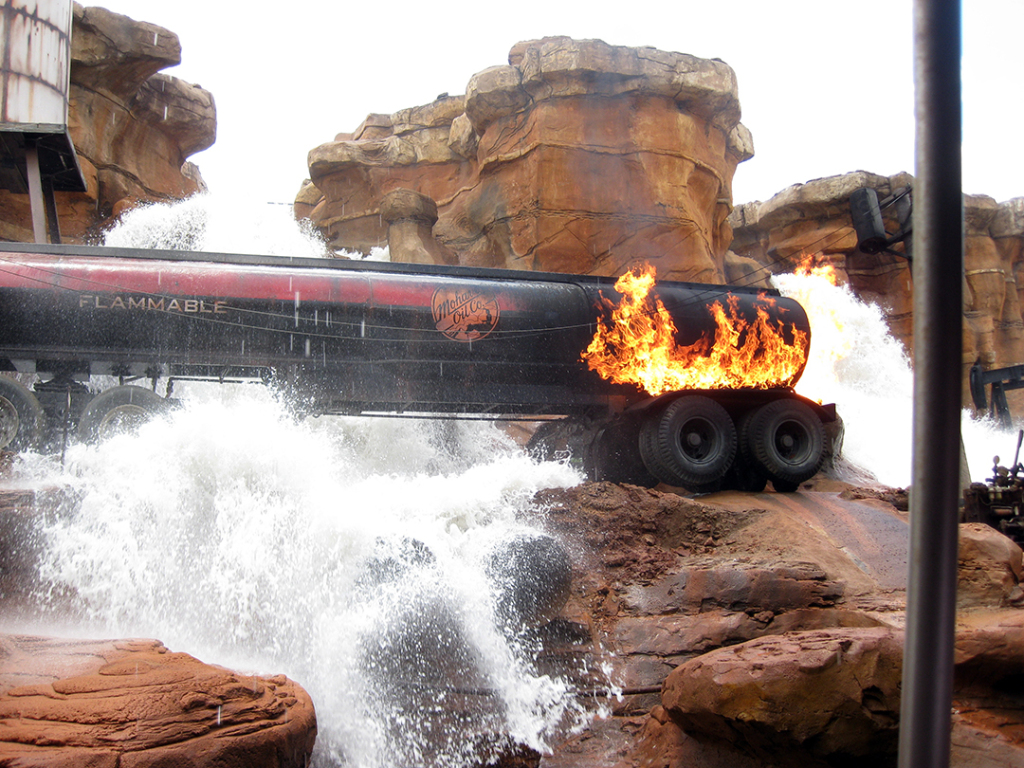 There was also a lot of demand to return some version of the original Pleasure Island to Disney Springs and bring back the beloved Adventurer's Club and Comedy Warehouse.
I am all for that! I miss the Adventurer's Club so much. Disney guests today will never know just how amazing these performers were!
Original Extra Magic Hours
This is a big one! So many crew members were raving about the Extra Magic Hours of old where they could stroll down an almost empty Main Street with their loved ones at 2am.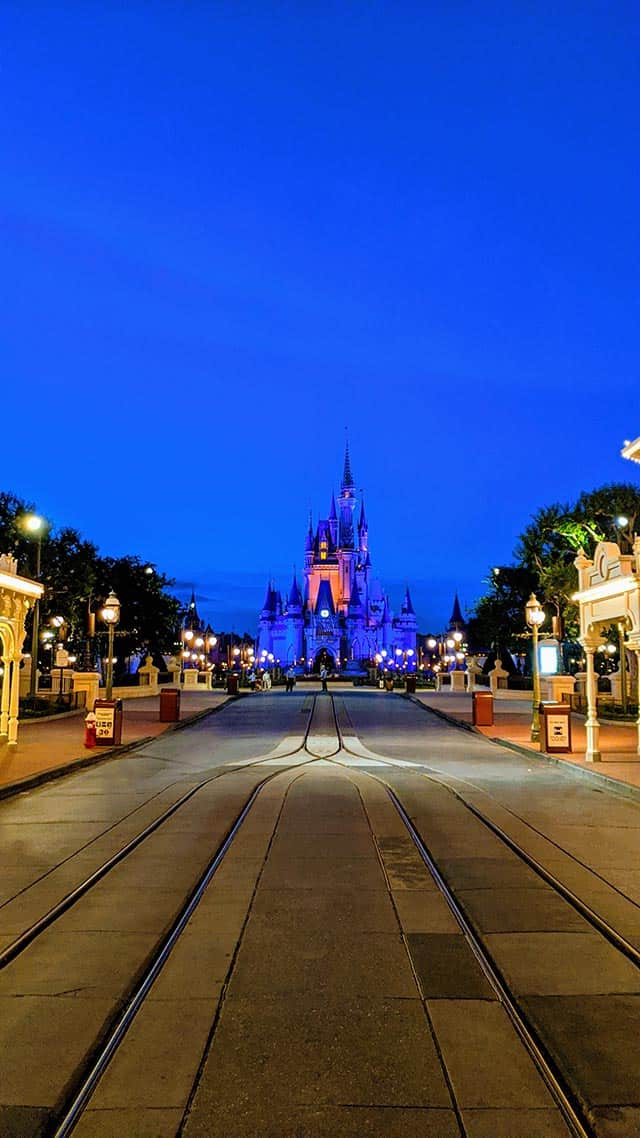 Those late nights in the parks were something extra magical that guests miss so much. The new replacement to Extra Magic Hours is a poor substitute, only allowing resort guests 30 mins of early or late entry time instead of 1-3 hours.
This goes along with part of the missing on-site resort perks. Disney needs do to more to make the expense of a Disney resort stay more attractive. Bringing back the original Extra Magic Hours would go a long way in the right direction.
What Would You Change?
Now that we've discussed what our crew members would bring back if they were the CEO of Disney, let's see what changes they would implement.
A New Park!
One of the most common ideas I saw was the desire to create a new theme park. Disney World hasn't had a new park since 1998 when Animal Kingdom opened and many guests feel it's high time to expand.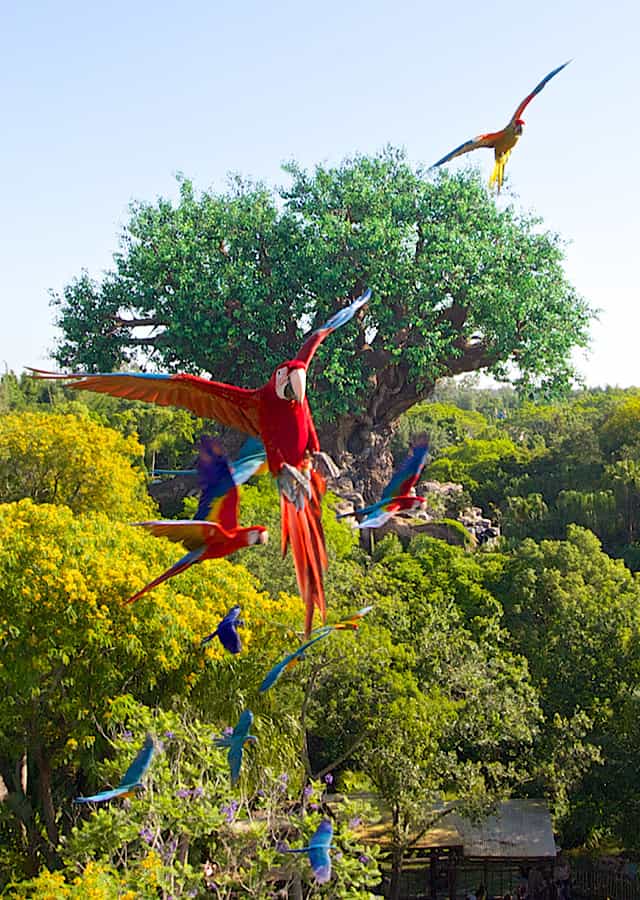 This would not only generate more income as guests always flock to new things, but it would help to relieve some of the overcrowding concerns, too.
I saw a lot of requests to create a park that was more like the original Hollywood Studios with rides such as the Backlot Tour and original stage shows.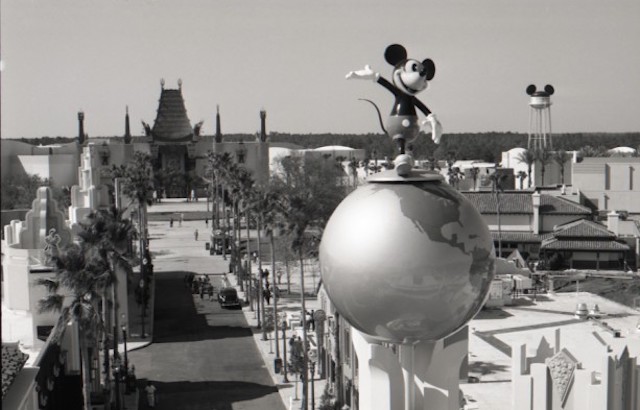 Another idea was to create a "Memoryland" park full of old Disney nostalgia attractions that were removed from other parks.
The most popular idea by a landslide, though, was the desire to create a Villains themed park with Maleficent's castle as the main icon. This one is super intriguing because it paves the way for a lot of new ideas and attractions based on rare Disney Villains.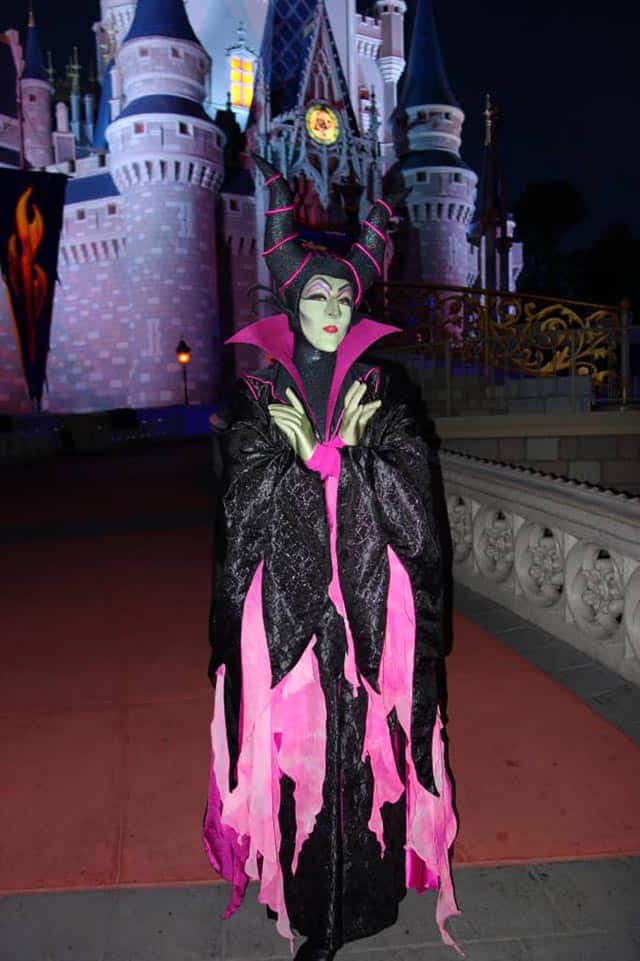 There could be lands themed to individual villians and their movies, rare characters available for meet and greets or even a villains dining experience. The opportunities are endless and many guests would love to see the addition of a 5th park one day regardless of it's theme.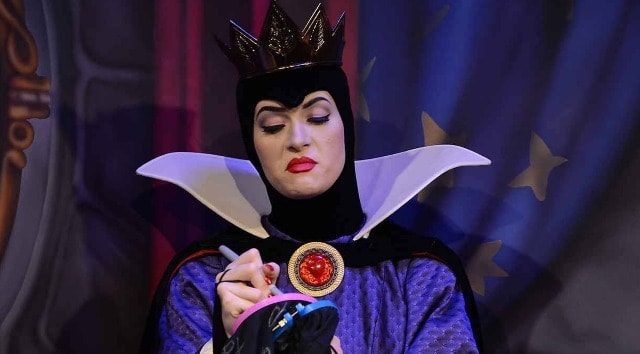 Resort Changes
A lot of readers said they would do major overhauls of resort rooms to bring them back to their magical theming. The consensus among many guests has been that Disney has gone too sterile and modern with their room layouts and designs.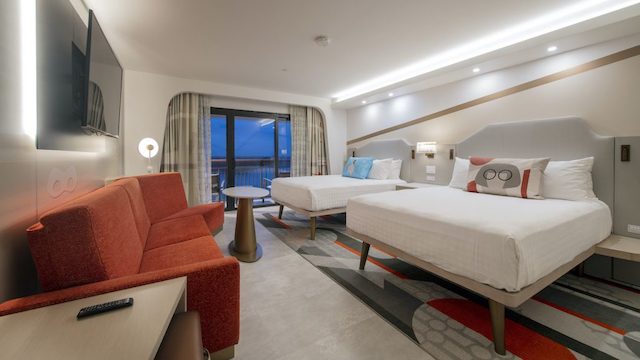 Disney fans want to go back to the time when each resort room was a unique experience instead of the classic "plain white sheet look".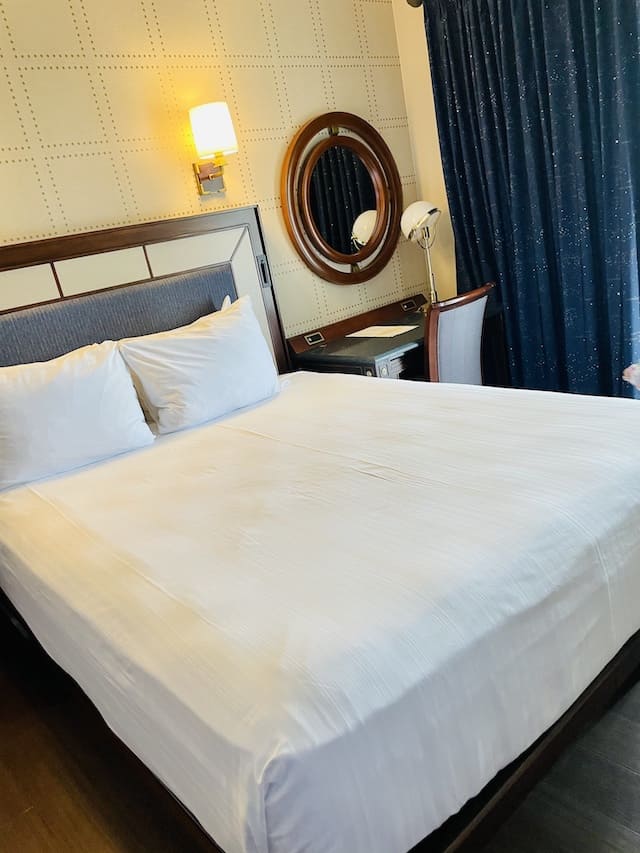 Many people also said that they would bring back two queen beds in all resorts and get rid of the flimsy murphy, trundle and pull down beds. They also wanted to expand the size of smaller resort rooms so guests with larger families could stay together.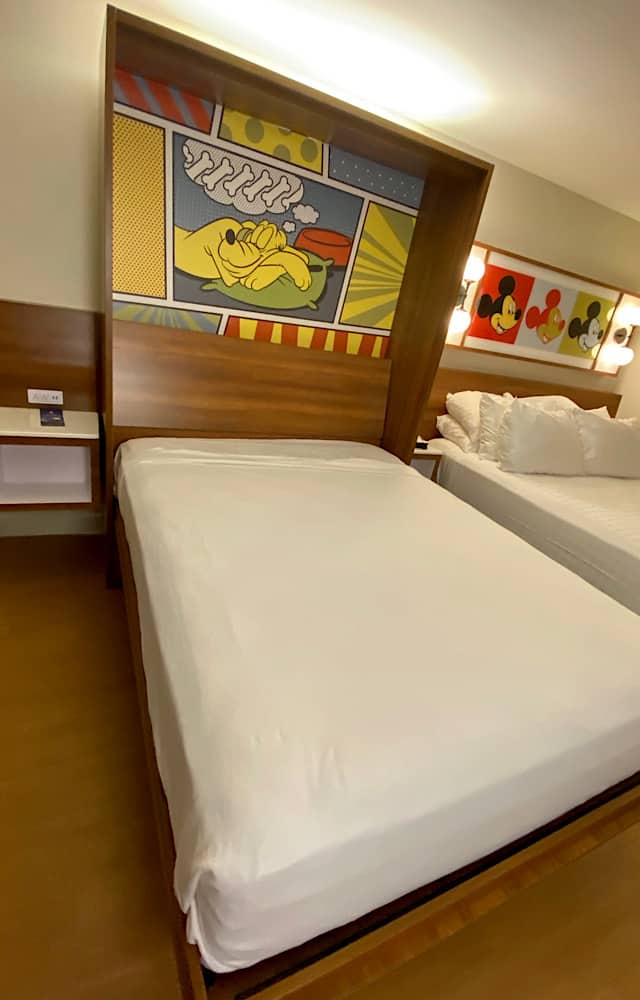 Church Services or Shuttles to Local Church Services
This is something I really agree with. I remember a time when Disney would offer church services on-site as a regular offering (not just at Christmas and Easter). Being able to go to Mass at the Polynesian was so much more convienent than grabbing a taxi over to Celebration.
It would be great if Disney could bring back a variety of religious services for guests each week or at least provide a shuttle to the closet place of worship.
Create an Early Bird or Night Owl Ticket
This is an interesting concept. Some readers suggested they would create a "split ticket". This means you could purchase a half day ticket for either the morning or evening hours.
As far as the morning ticket is concerned, that would be interesting to figure out how you get people to leave once it's their time to go. The evening ticket would absolutely be plausible and a cheaper option for night owls.
Capacity Limits
There were a lot of mixed thoughts on how to best handle the crowds at Disney. Some said the Disney Park Reservation System would be the first to go so that guests could have more spontaneity in their vacation planning.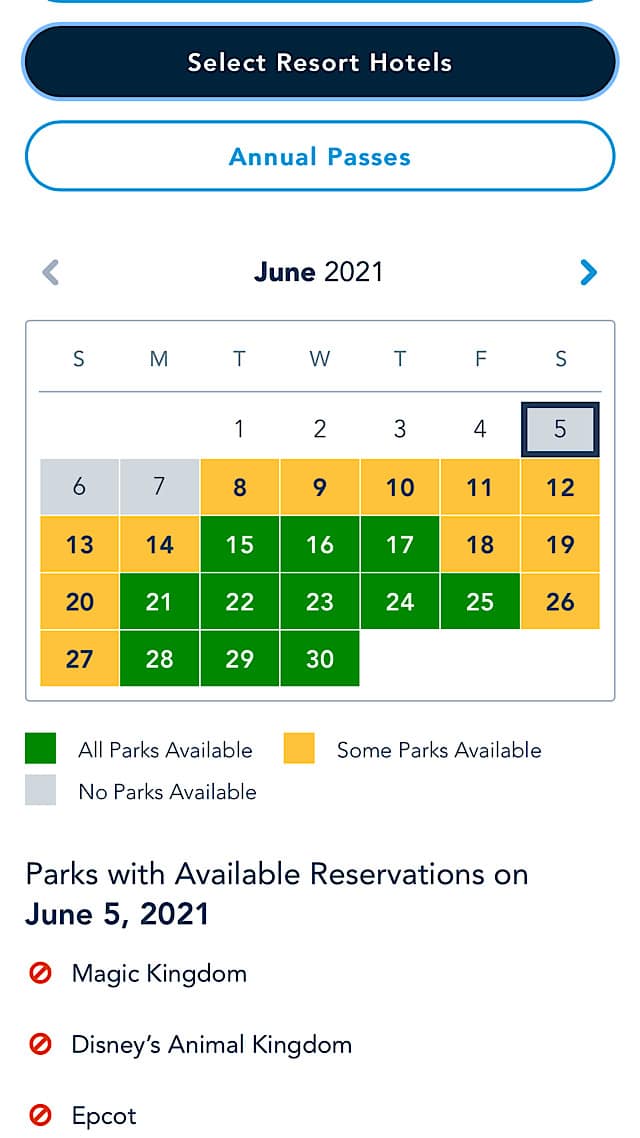 Others said they would keep the Park Pass System around to help control capacity limits and crowd flow.
I think it's fair to say there isn't a perfect answer to this yet. Some have suggested building new pathways to help with traffic flow and congestion in the parks.
If the overwhelming majority of guests don't want to see the price of admission increased, there has to be a different way to effectively balance crowd levels. A 5th park would go a long way to alleviate this!
Fix Chronically Broken Attractions
In addition to the beloved "Disco Yeti", some crew members said their first priority would be to fix what's broken in Disney before adding more things.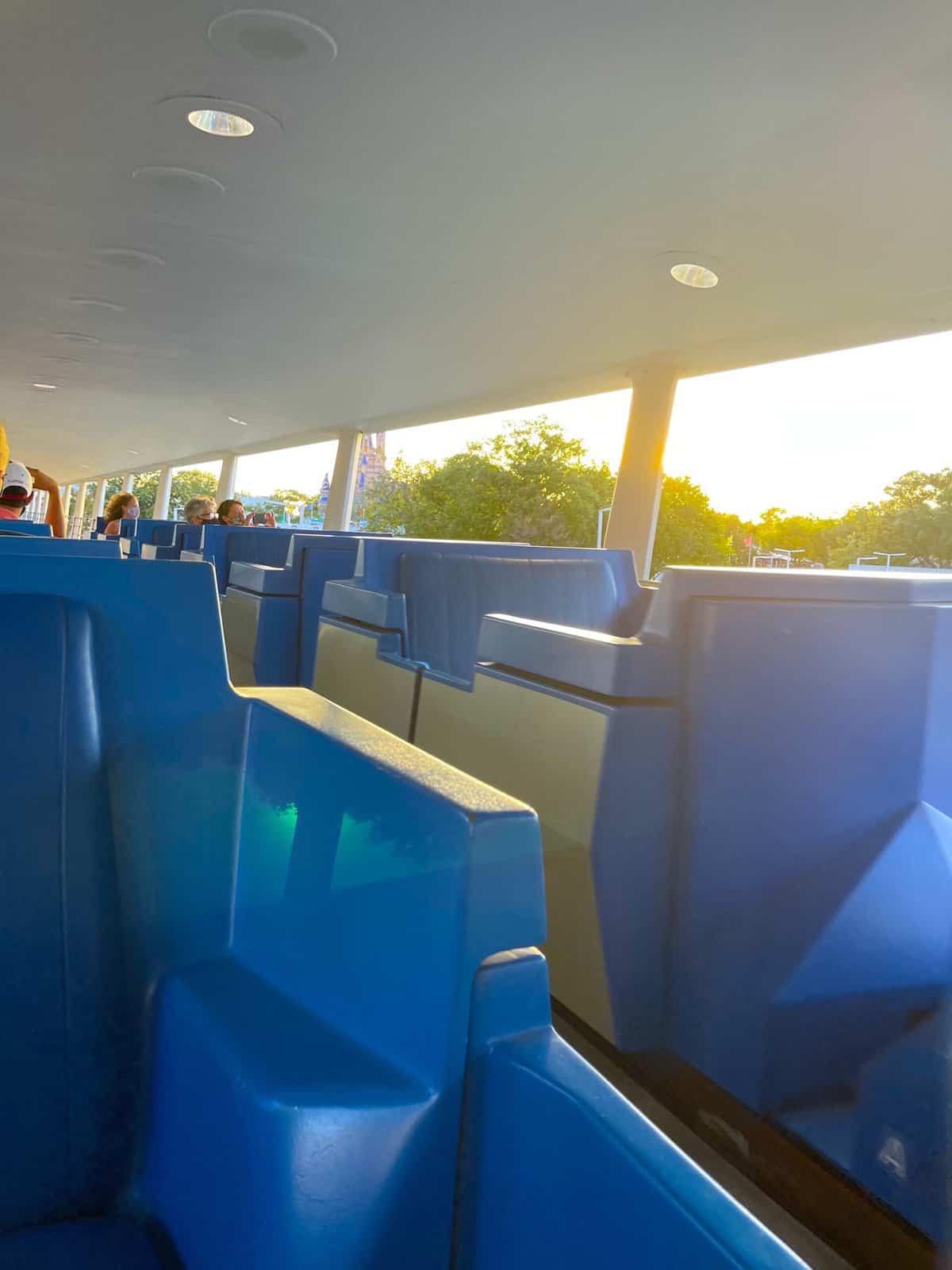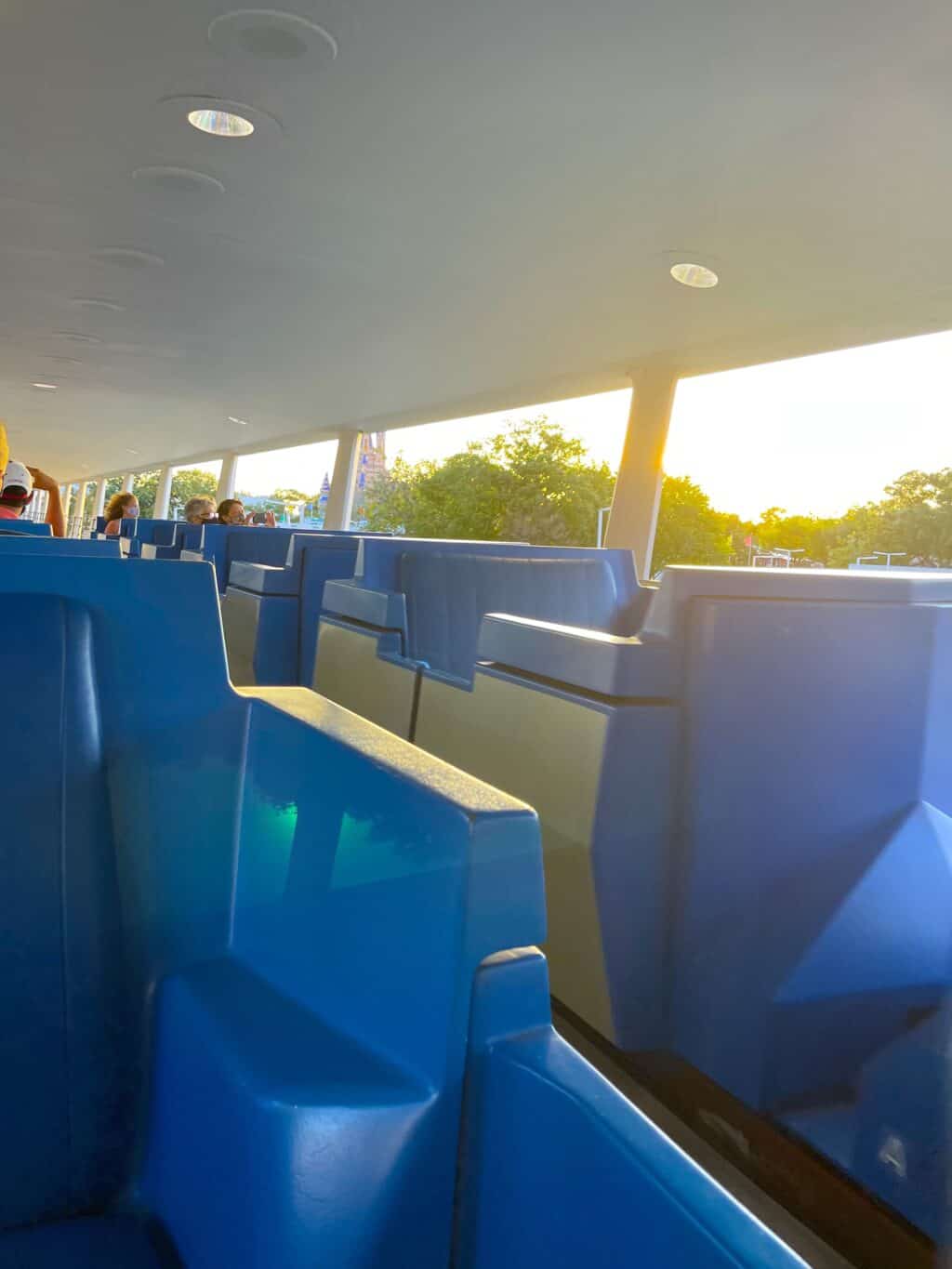 Disney has been having a chronic case of the Mondays lately with various ride malfunctions and power outages. The classic Tomorrowland People Mover has been a massive sore subject for Disney this past year requiring a lengthy refurbishment and ride evacuations.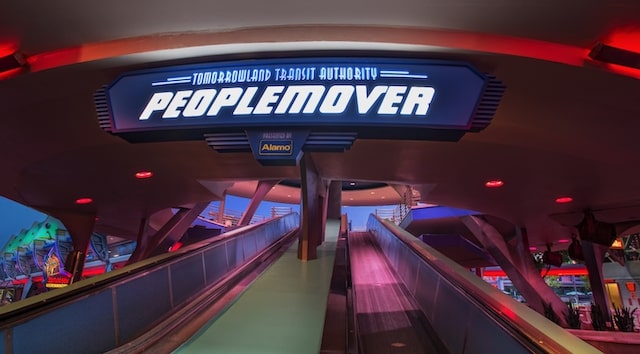 It makes sense to throw some money at attractions needing more love before moving onto new endeavors.
Add More Seating Throughout the Parks
I don't know who wrote this comment, but I 100% agree with you! Disney absolutely needs more seating throughout all of its theme parks. Who wouldn't want to stand around eating on top of a trashcan? Literally everyone!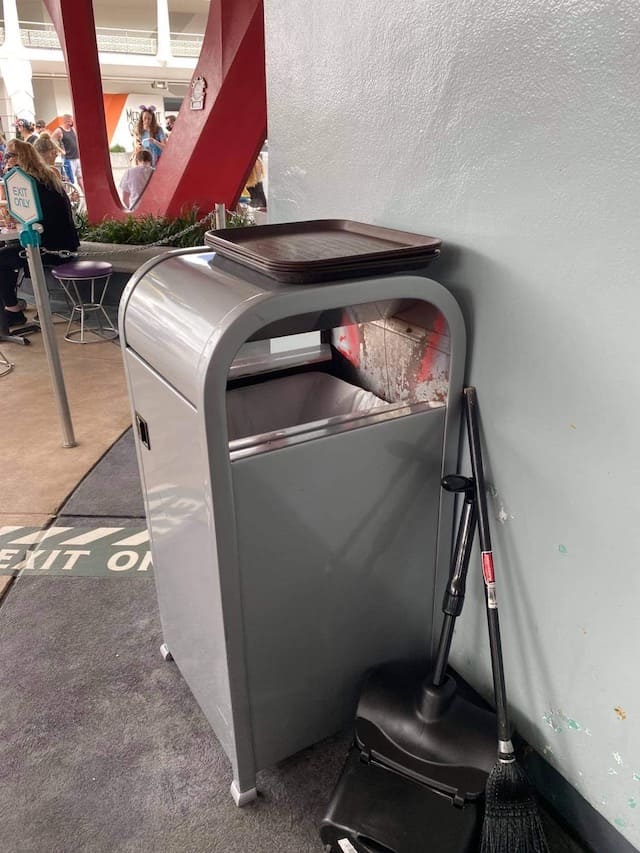 I know the concept of having less seating keeps people on their feet and spending money, but come on Disney! The people are tired, their feet hurt and they just want to sit down while they consume a $14 hotdog.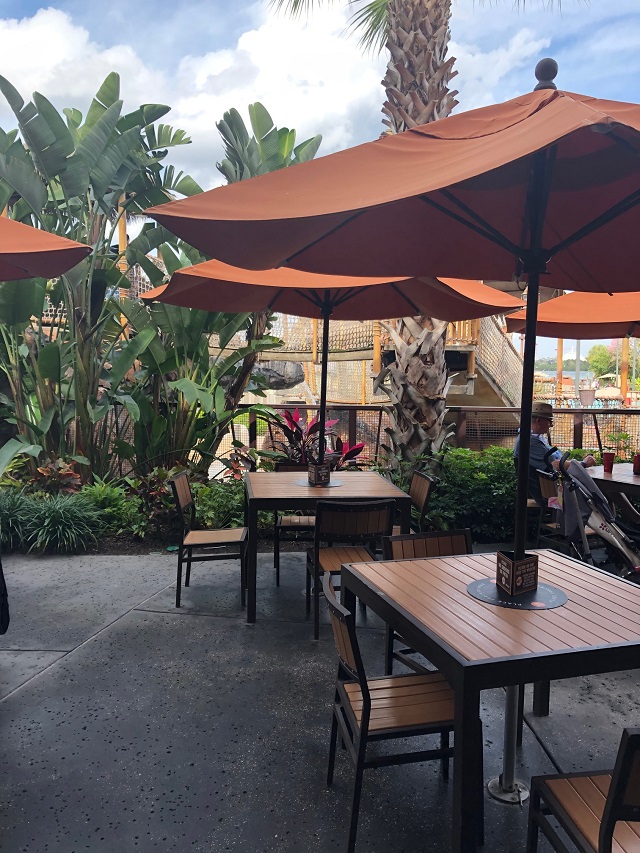 Increase Disney Adult Age to 13 instead of 10
For those that have children, one of the biggest complaints is the "Disney adult age". At 10 years old kids are considered adults, and as such, are charged adult prices at restaurants.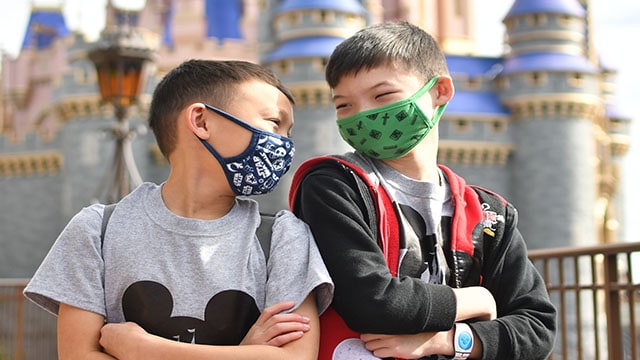 Many 10 year olds don't eat that much. It can feel like a waste of money for a large family to pay adult prices at buffets or family-style meals for their kids who will just munch on some mac & cheese or chicken nuggets.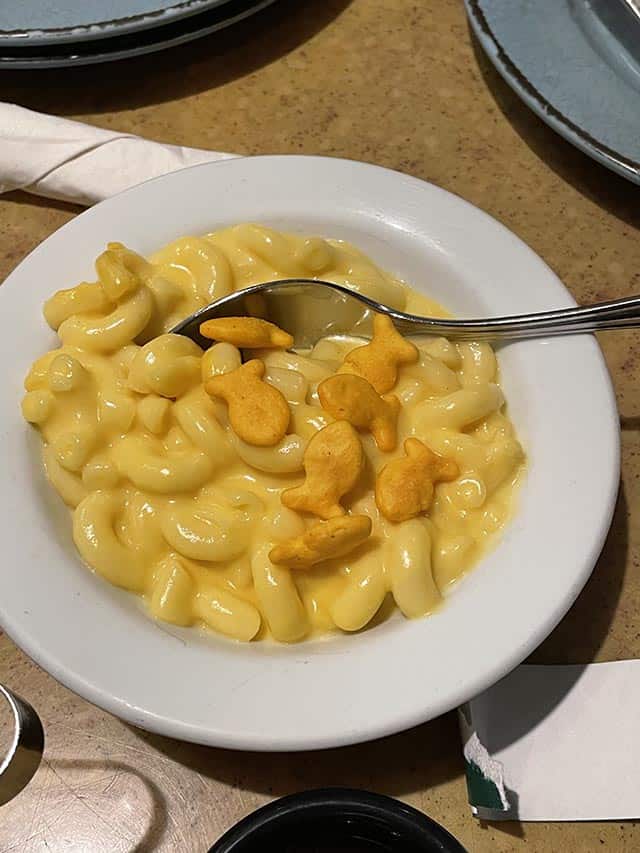 Many said they would increase the Disney adult age to 13. This seems like a fair deal as that is around the age kids move into adolescence and eat more.
Make It Affordable
Over the years, Disney has become more and more expensive. Couple that with the fact that the average family wage hasn't increased with the times and it has become harder and harder for middle class families to afford a trip to Disney World.
Our readers said if they were Disney's CEO they would make prices more affordable for regular families to be able to go to Disney more frequently rather than just the wealthy.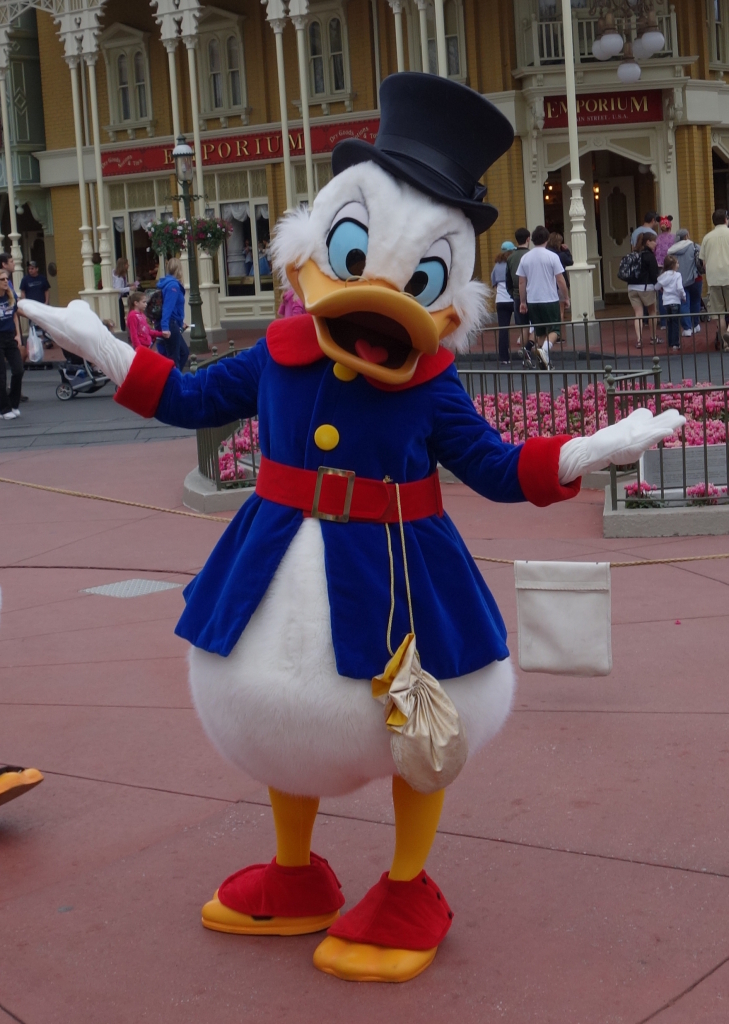 However, if more people can afford to go to Disney, then crowd levels would increase. Our crew came up with various ideas in order to combat that problem such as increasing merchandise pricing (and quality), creating a new park and managing capacity limits.
The idea of continuing extra paid events to draw people who are willing to spend a little extra cash was also in the mix.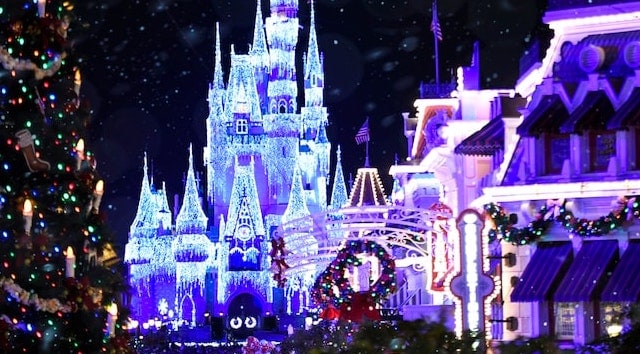 Another major focus was to put a cap on Executive's salaries. They would create a percentage rate that they could not earn more than their lowest paid employee. That extra cash would go to offset the cost of lowering entry prices.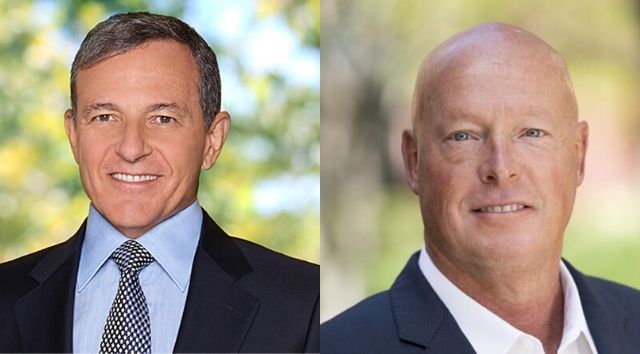 Make Lines Virtual Queues
While some hated the boarding group and virtual queue ideas, others embraced it as the way of the future. They wanted to create more virtual lines for other rides throughout the park so that guests could maximize their time rather than waiting in long lines.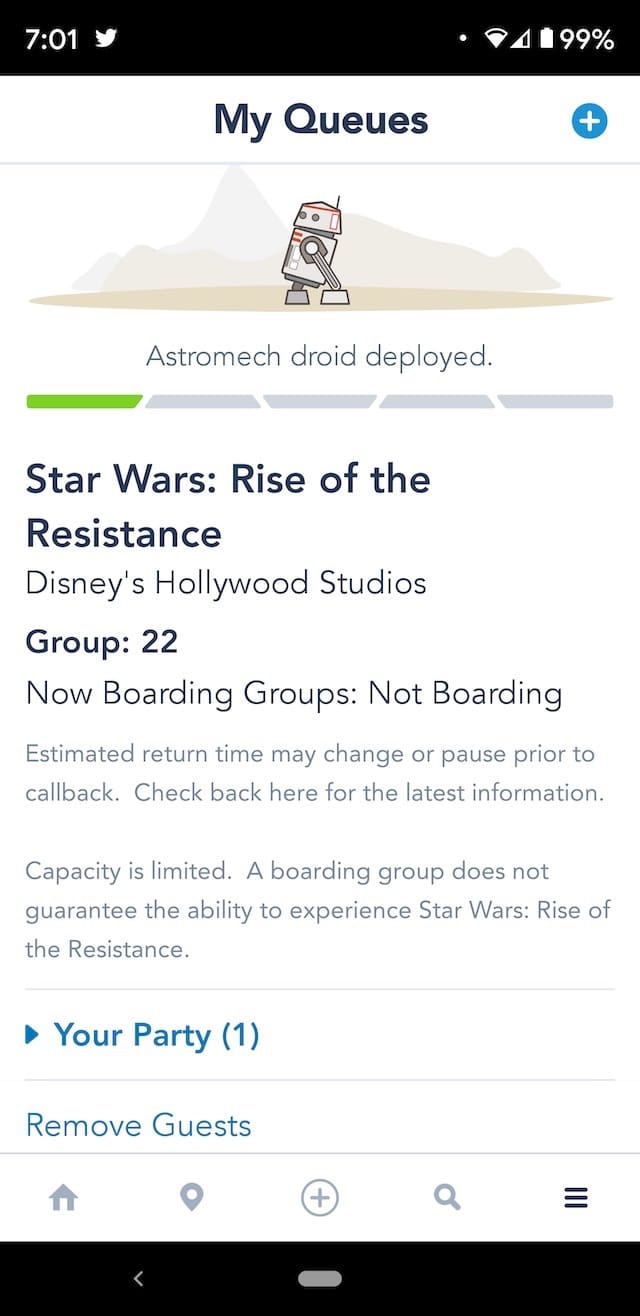 This seems like a good idea as long as there are enough things to do without virtual queues to spread people out throughout the parks.
More Things for Boys
This is one comment I have heard for years. Disney guests want more things for their little boys to enjoy. Disney has flooded the market with tons of princess and fairy experiences, but there isn't a whole lot for boys to enjoy.
A few members said they would expand the Pixar, Star Wars, and Pirates of the Caribbean presence in the parks and create more dining experiences and entertainment for their boys to enjoy. They also said they would like to see an all prince character meal rather than just princesses.
I think these are all great ideas, and it's very true that Disney seems to cater more toward little princesses than little pirates so we need more balance.
Restore Cinderella Castle Back To Its Original Color
I fully 100% support this. I know the repainting of Cinderella Castle was a huge point of debate when the Magic Kingdom reopened last summer. Some didn't mind the change but others definitely did.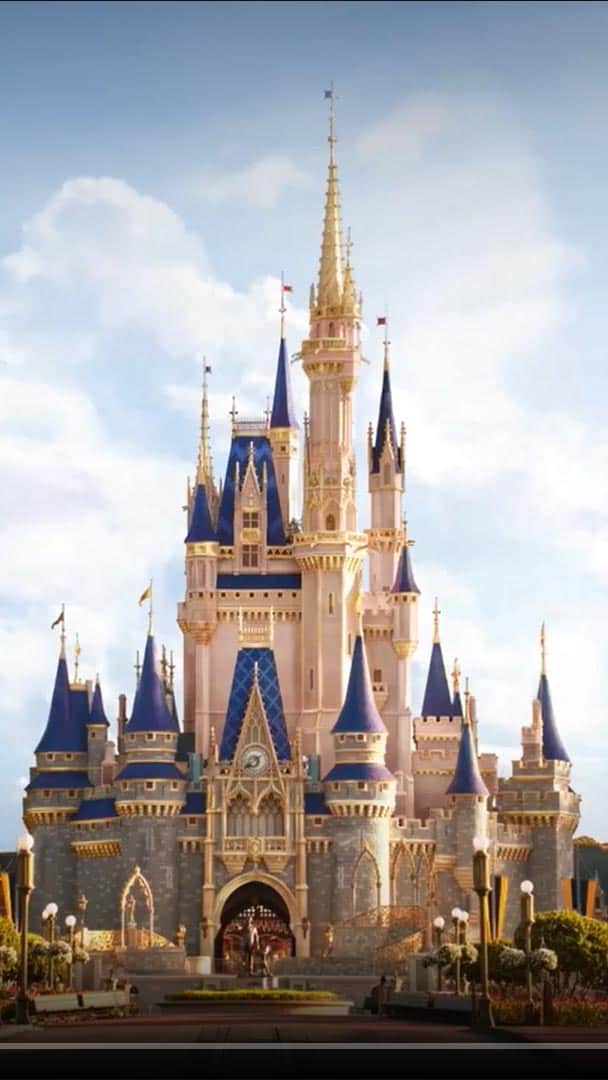 The major complaint is that the castle no longer look's like Cinderella's castle. (Yes we know she doesn't actually own it). It looks like Sleeping Beauty's castle. The pink is too dark and the original royal blue/purple paint that was used on the turrets reminded me more of Barbie's castle.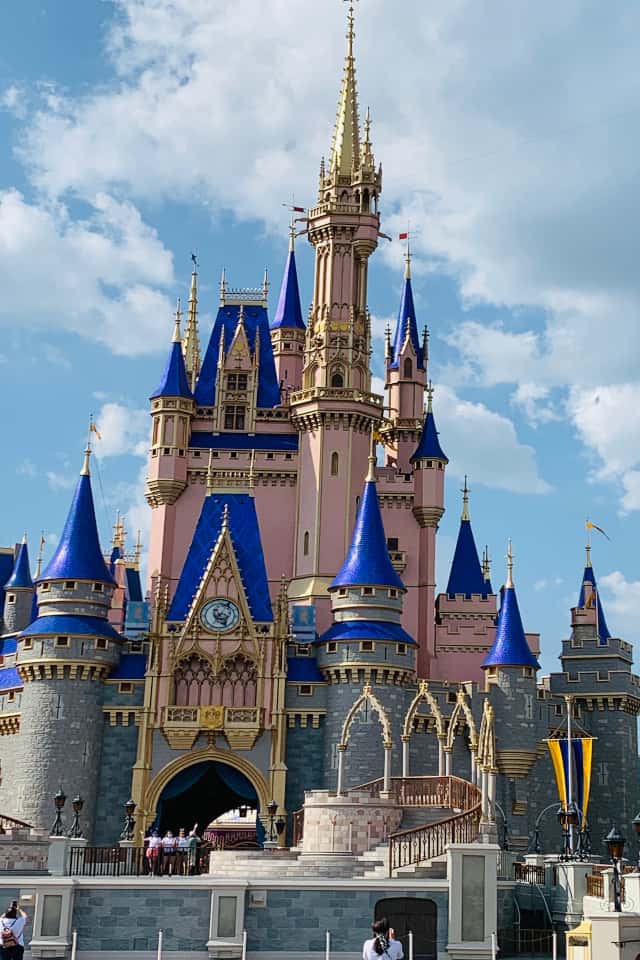 Disney did change the turret color back to a more normal royal blue, but the pink is still way too dark. Some said they would lighten the color and others said they would bring the castle back to it's original color palette of grey and teal blue. I am on team original colors!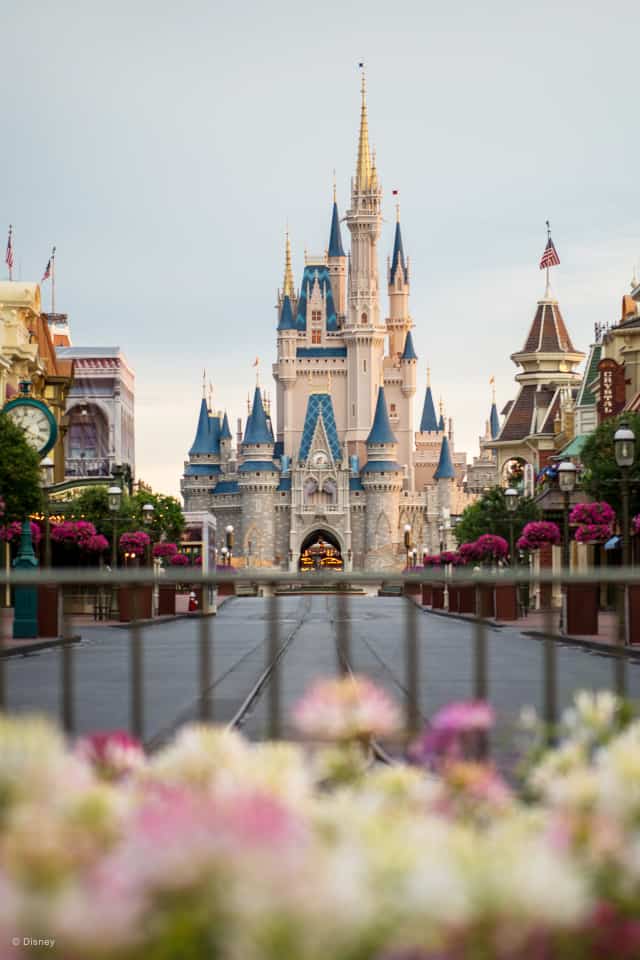 Increase Cast Member Pay
I love this idea! While Disney has increased their minimum wage to $15/hr for Cast Members, our readers said this isn't enough for all these amazing people do for guests.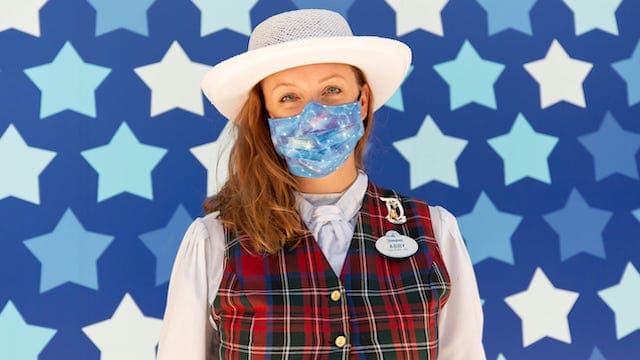 I can't agree more! The Cast Members are the magic makers. They have a very stressful job dealing with all sorts of guests, some who have even been down right physically and verbally abusive to them. Yet, they do it all with a smile on their face.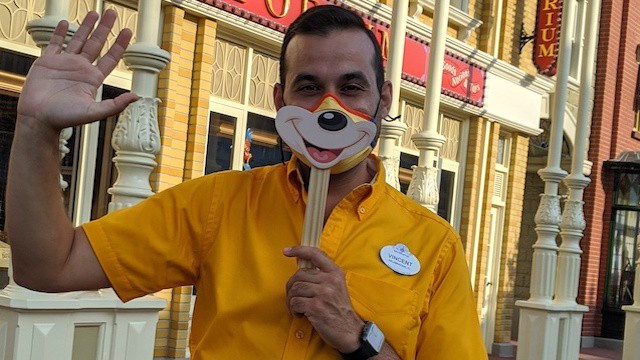 Our crew said they would bump up starting pay for entry-level Cast Members to $17/hr which is a great way to boost productivity and morale among employees.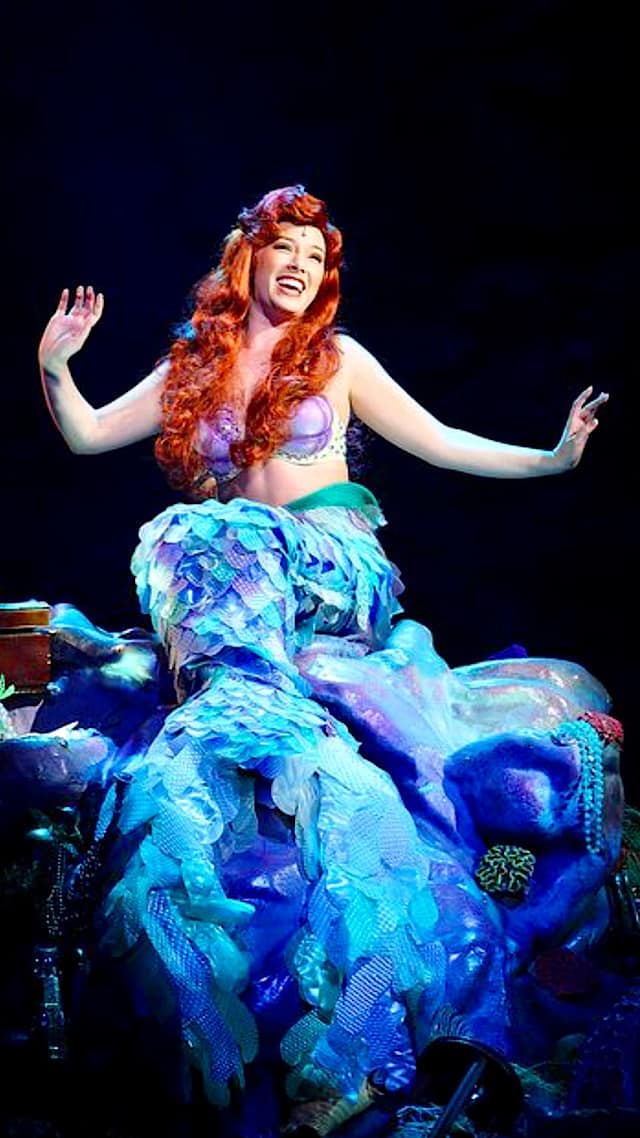 How then would they balance out the extra money being spent for employee's higher salary? Well, they overwhelmingly said they would cap their own CEO salary to cover the costs. It's no secret that Disney CEO's make a salary that Scrooge McDuck himself would be envious of.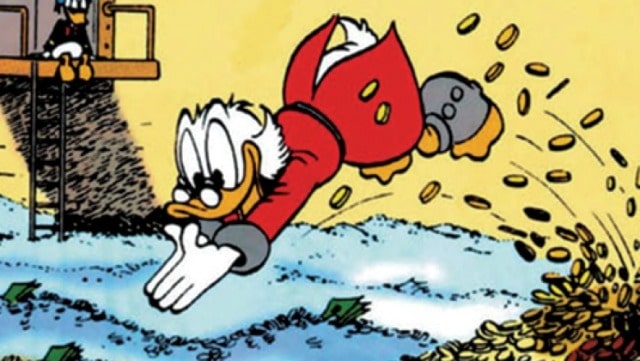 Guests say making a few million is more than enough to live their best Disney CEO life and take better care of their Cast Members. I'll vote for whomever wants to do that!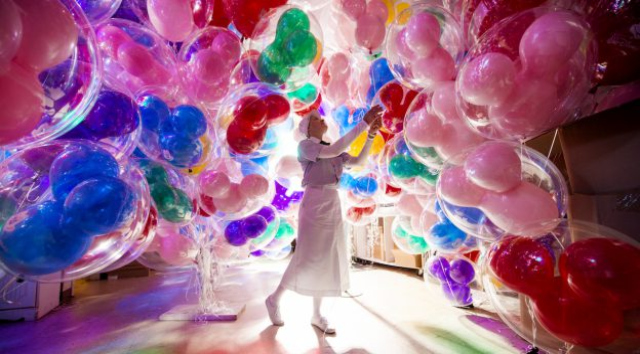 Expand the Monorail System
Disney Monorail fans have been hoping for a monorail expansion for years with no success. The common answer from Disney was that the monorail system was far too expensive to expand to other parks and resorts.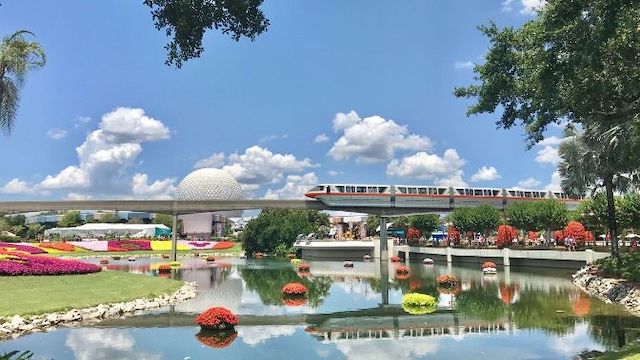 To solve this problem, Disney built the Skyliner which connects Epcot, Hollywood Studios, Disney's Caribbean Beach Resort, Disney's Riviera Resort, Pop Century and Art of Animation together.
The Skyliner was supposed to be the more economical choice rather than another monorail line. However, after speaking with a senior Cast Member who worked on the monorail, we were told that the Skyliner ended up costing more than the monorail and can't function in bad weather.
If our readers were in charge they said they would begin work straight away on bringing the monorail to more resorts and theme parks.
IT System
It's a long running joke that Disney's IT systems are less than stellar operations. Disney has been known for having slow wifi, My Disney Experience App glitches and a bad phone system.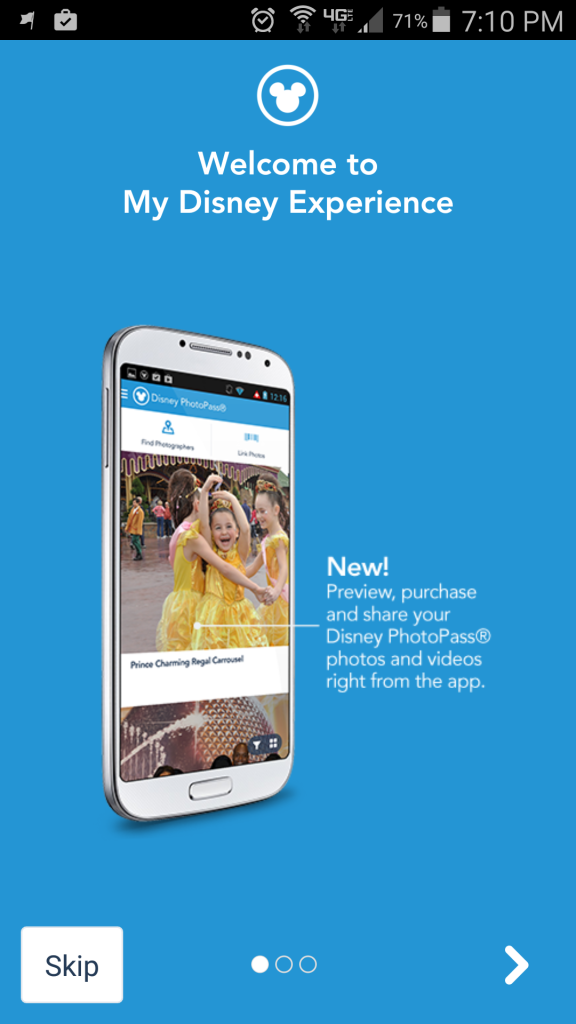 Ours crew members say it's high time to bring the Disney technology into the 21st century and would invest the time and resources to fully overhaul the entire system. I'm sure many would like to see the end of boarding group errors and the dreaded Tomorrowland and pink castle waiting room pages.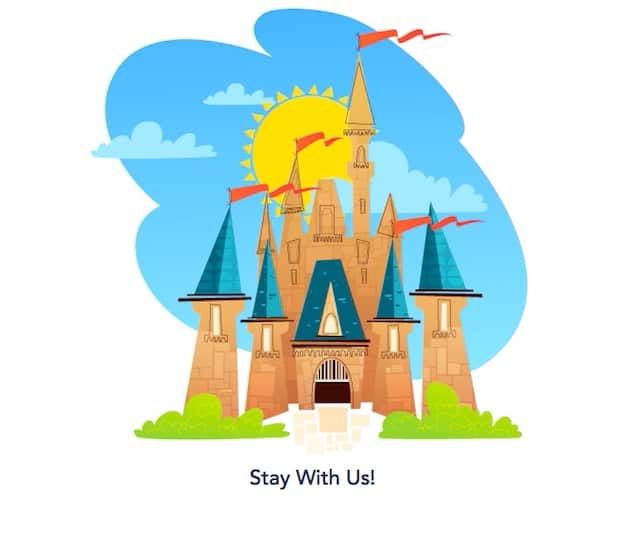 More Adults-Only Options
Some members said they would create some more entertainment geared towards adults. The ideas ranged from an adults-only resort to an adults-only after hours event. The consensus seemed to be that mom and dad would like a place to go at Disney for a date night or romantic trip without kids once in a while.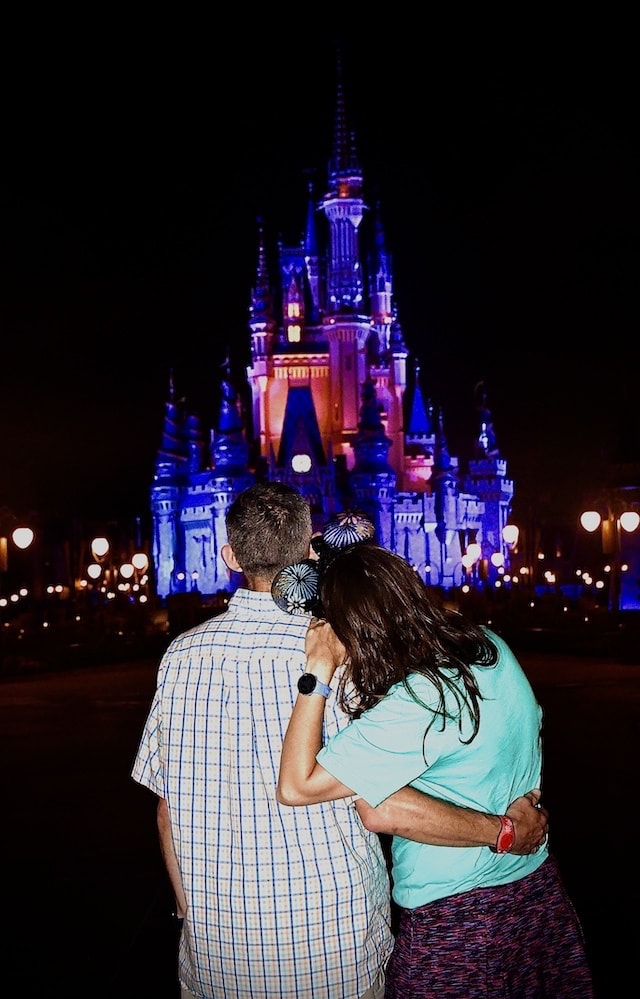 Attraction Changes
There were a lot of unique ideas regarding certain attraction changes. Some of the most popular ones included turning the Three Caballeros ride in Mexico into a Coco themed attraction, updating the final scene in Carousel of Progress and a total rework of Tomorrowland as a whole.
EPCOT Changes
Another change that guests want to see at Epcot is in World Showcase. Many fans want to see more countries added to the Showcase such as Brazil, Russia, India, Equatorial Africa and Ireland, to name a few.
They also would add more rides and movies to the World Showcase countries. The general comment about Epcot's World Showcase is that it is essentially one giant pub crawl. Disney fans want more to do at each of these countries that the whole family can enjoy.
Create Sensory Stations
One of Disney's newest Keys to the Kingdom is Inclusion. Some of our readers said that if they were the next Disney CEO, they would create sensory stations for Autistic, ADHD and anxiety afflicted guests.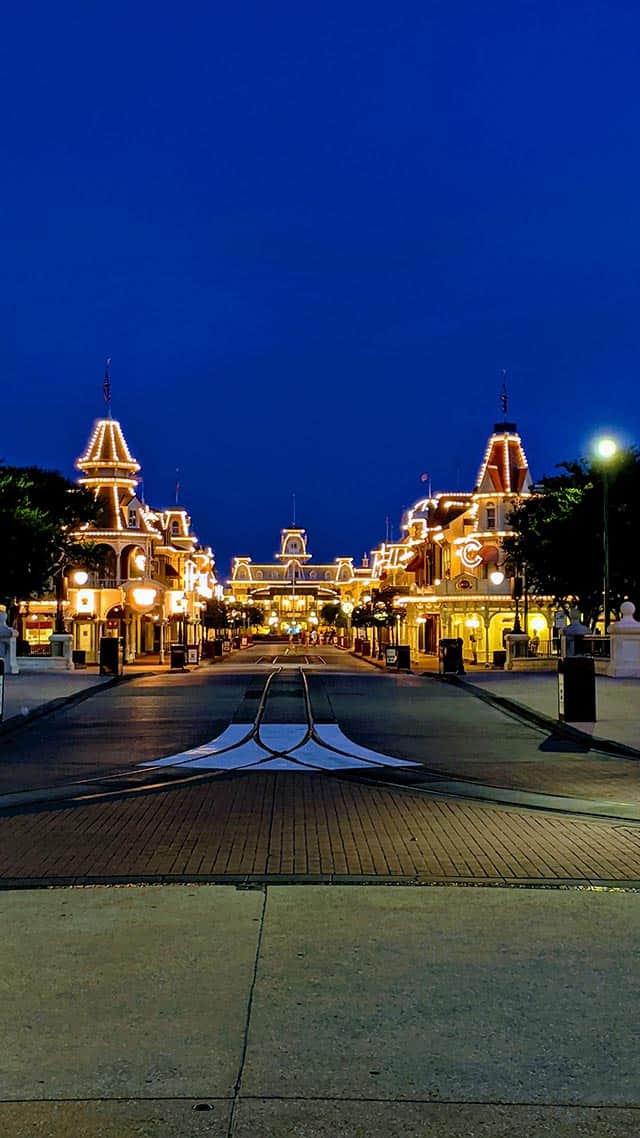 This is a fantastic idea! I would love to see a place where guests could go to take moment to just decompress from the sensory overload that is Disney. Let them get out of the heat and regroup for a long as they need.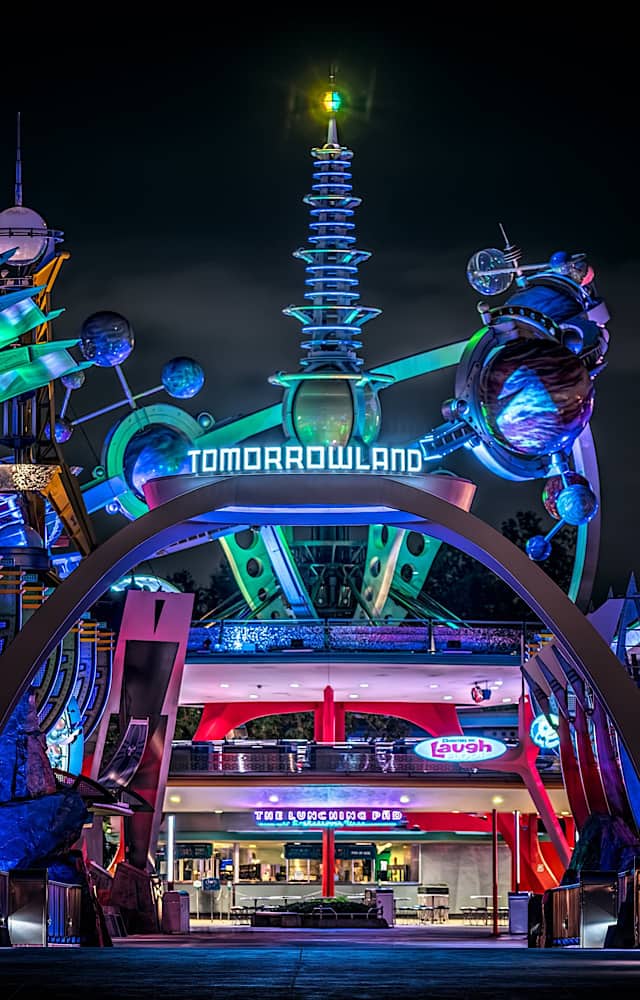 There are many ways Disney can improve it's inclusivity and these sensory stations would be a great place to start!
Dining Reservation System Changes
Another change a few people would make is to the Dining Reservation System. Especially as it pertains to the long-time problem of guests hoarding reservations.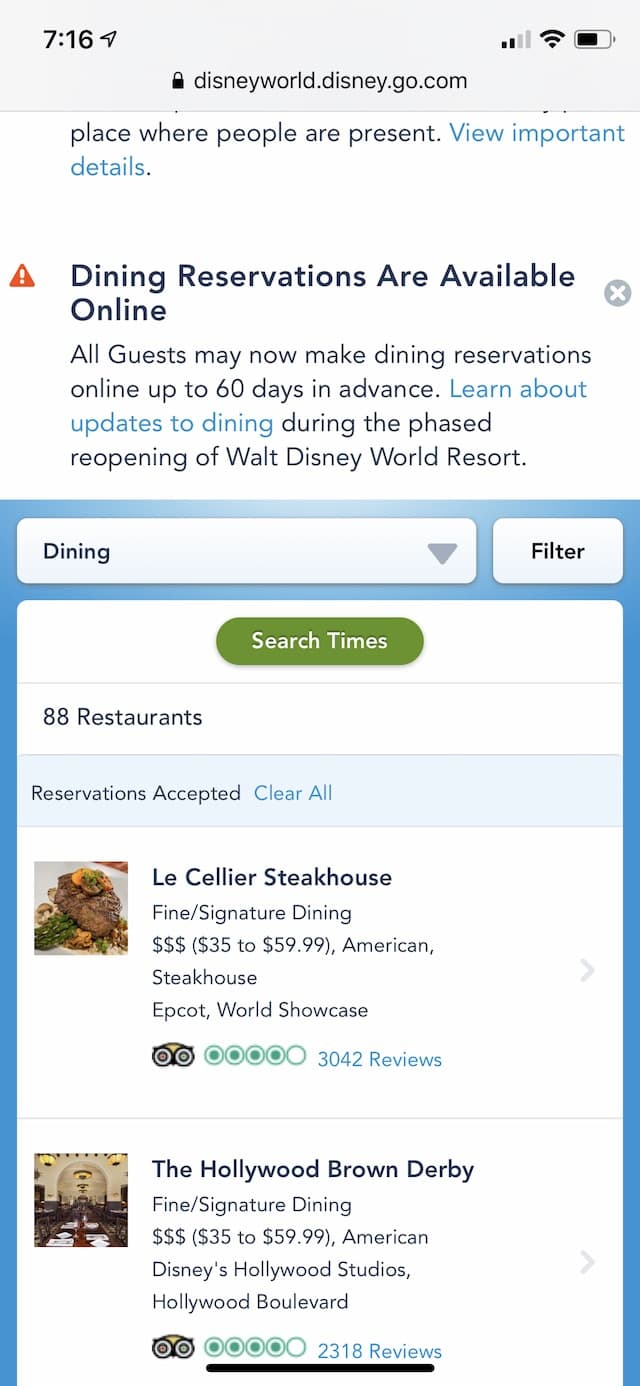 Our readers said they would find a way to revamp the Dining Reservation System that would not allow guests to hold more than 1 or 2 reservations at a time on a specific day. This would allow for more guests to find a reservation time for their family.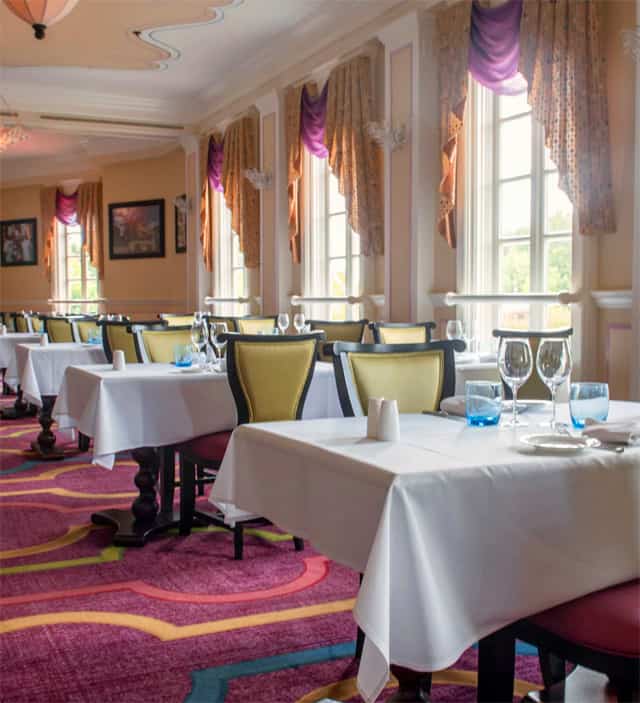 What Would You Remove?
There were just a few things that our crew members said they would flat out remove starting day one as their tenure of CEO.
Resort Parking Fees
The first to go would be Resort Parking Fees. Guests resoundingly said that free resort parking should be included as park of the perks of staying at a Disney-owned resort.
When Disney introduced resort parking fees a few years ago, guests were outraged, and rightly so. If a guest is staying at a deluxe resort, they are subject to a $25 per night parking fee. That's an extra $175 for a 7-night stay on top of an already over-inflated room rate.
Disney fans say it's high-time to say "good riddance" to resort parking fees.
Park Pass Reservation System
While some guests wanted to see the Park Pass Reservation System become a permanent feature, many said "no way". They wanted guests to be able to have the ability to be more spontaneous in their planning and change their minds as needed.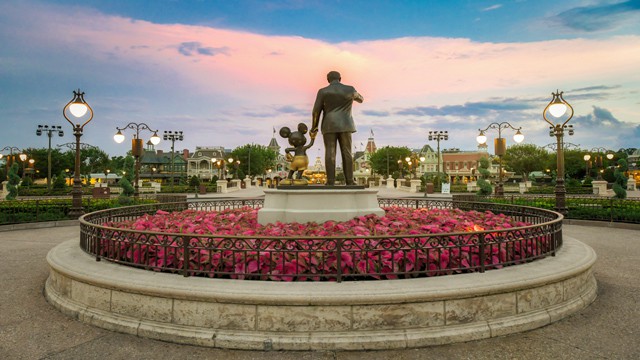 The Park Pass system is useful in maintaining crowd capacity, but a lot of people don't like having to plan that strictly.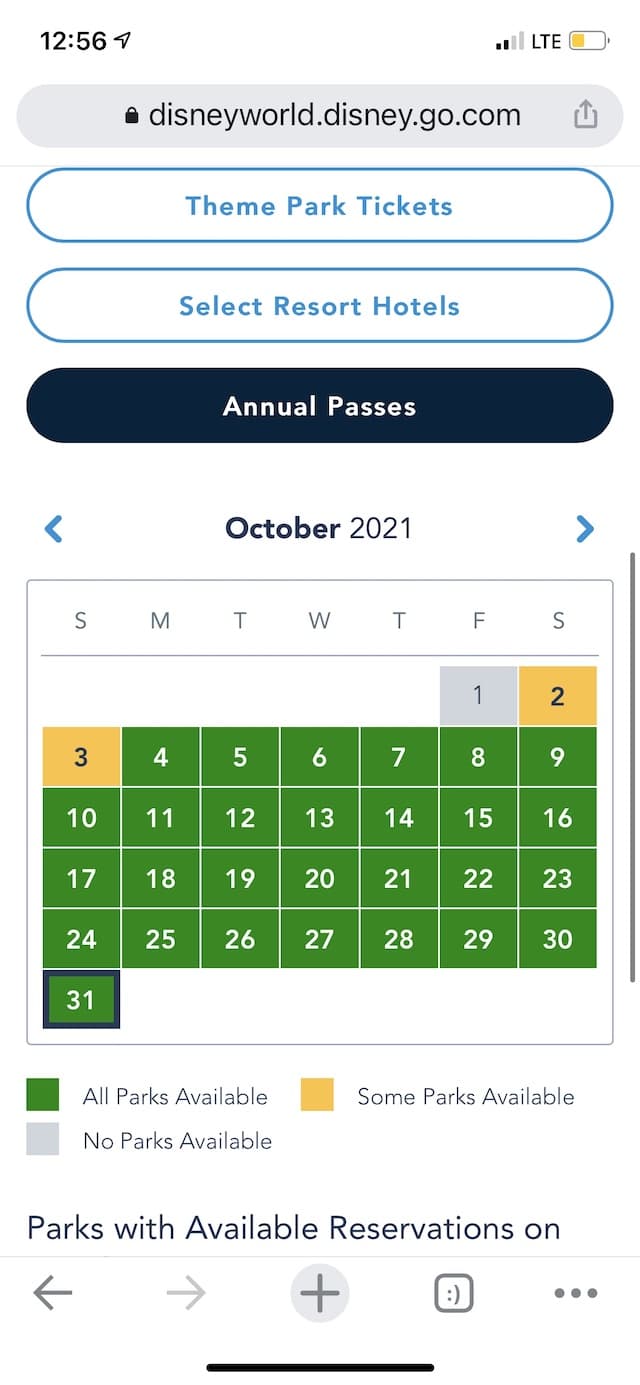 It seems clear that Disney fans have thought heavily about what they would do if they were in charge of the Walt Disney Company.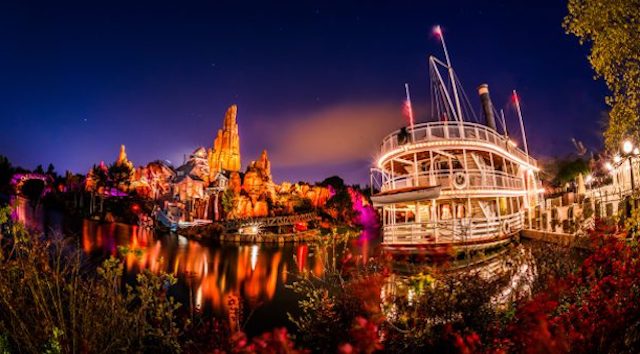 There were a lot of unique and creative ideas across the board and I think it's safe to say that many of our readers exhibit the same qualities that Walt valued. I personally, wouldn't mind any of them running the company!
What would you do if you were Disney's next CEO? What would you change or bring back? Let us know in the comments or on Facebook and in our Facebook group!
Christina