Are you looking for a great place for a bite to eat at a Walt Disney World Resort? These are Disney's best quick-service restaurants around the resort hotels.
Dining at a Disney Resort Hotel Quick Service Location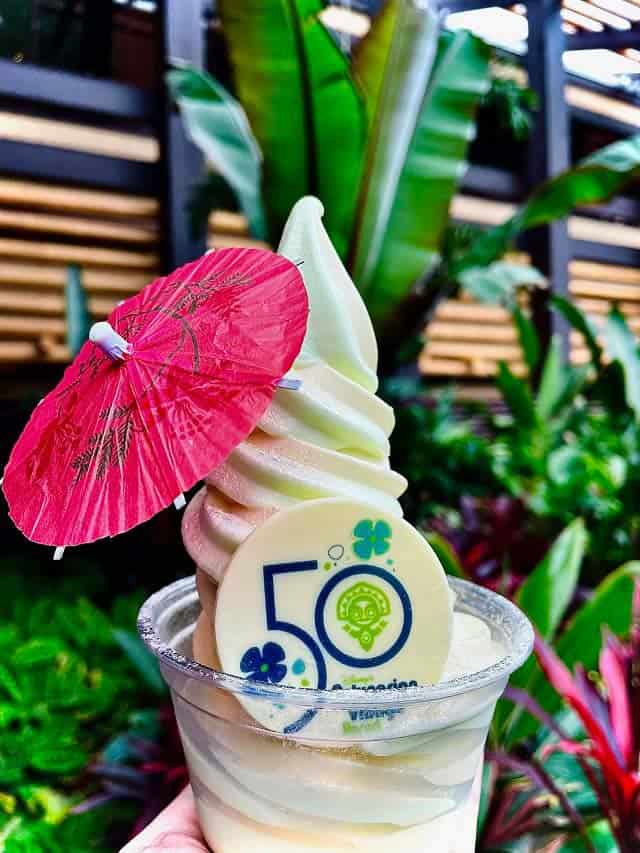 If you are looking for great food in Walt Disney World, you do not necessarily have to head to a Signature Dining Experience. Some of the hotels in the Disney Resort Collection have quick-service dining options that offer unique flavors at lower prices.
Even better, some of the best resort quick-service restaurants are easily accessible from the Walt Disney World theme parks. Choosing just the right one can allow you to grab a quick and delicious bite, take a quick break from the crowds, and check out a resort hotel all in one fell swoop.
Additionally, if you are torn between two similar resort hotels, knowing where the best food options are might just be a tipping point for you. Feel free to blend this guide with our Ultimate Guide to Every Walt Disney World Resort Hotel so that you can live your best Disney life.
5. The Mara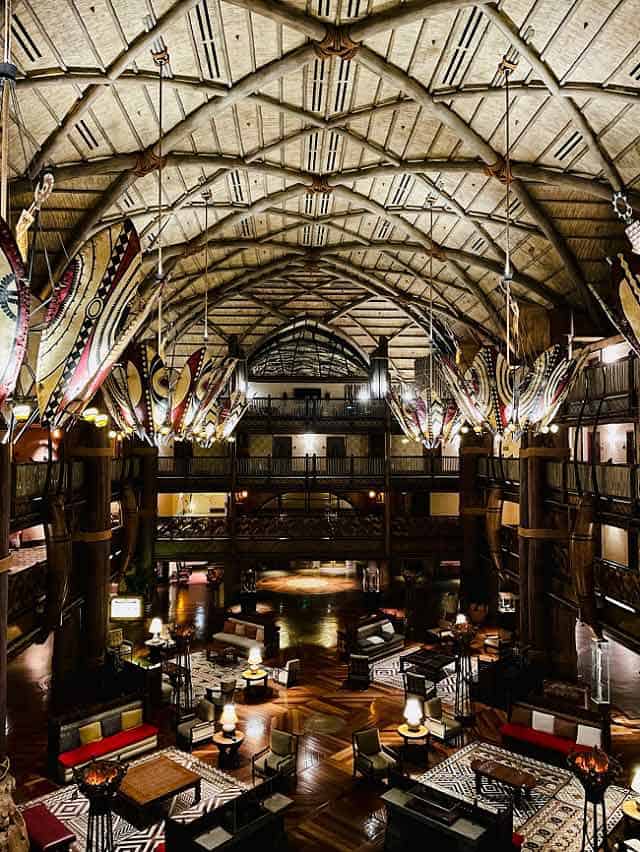 The Mara is the quick-service location over at Disney's Animal Kingdom Lodge at Jambo House. A visit here means a chance to see one of Walt Disney World's most beautiful resorts. Animal Kingdom Lodge is otherworldly and an experience you will not regret.
There is no truly convenient way to get to Animal Kingdom Lodge unless you are staying there. However, the easiest way to visit is to plan to go when you visit Disney's Animal Kingdom. The bus will take you from the park to the hotel and back again.
When you arrive, simply work your way down to the first floor, and you will find this quiet place, just steps away from the gorgeous savanna. You can even find a place to take your food to go and perch and watch the amazing wildlife that lives there.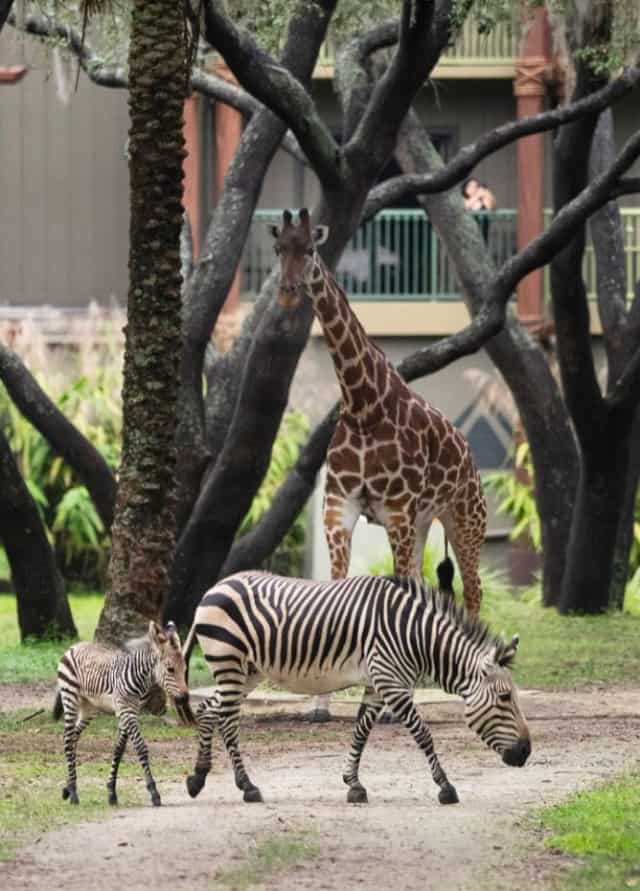 In terms of food offerings, the Mara offers typical fare such as salads, flatbread, wraps, and sandwiches. But it also offers interesting and unique African-inspired flavors such as the Chermoula-spiced Shrimp Bowl or the Tamarind Barbecue Pork Sandwich.
Moreover, some very popular Disney treats are exclusive to Animal Kingdom Lodge. This is the only place you can find the famous Zebra Domes. If you are unfamiliar with them, they are chocolate mousse baked with Amarula cream liquor-coated white chocolate drizzled with chocolate stripes and chocolate shavings.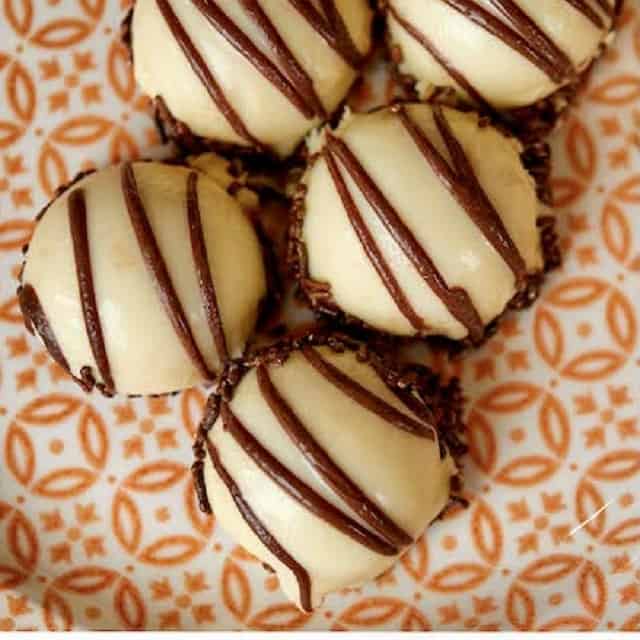 It is also home to the Nyala Brownie. This is a chocolate Mickey-shaped brownie with peanut butter buttercream and vanilla buttercream.
Of course, the one drawback to dining here on your Animal Kingdom day is that Animal Kingdom has some of the best food in Walt Dinsey World. You really cannot go wrong whether you remain there or head to the resort for a bite.
4. Contempo Cafe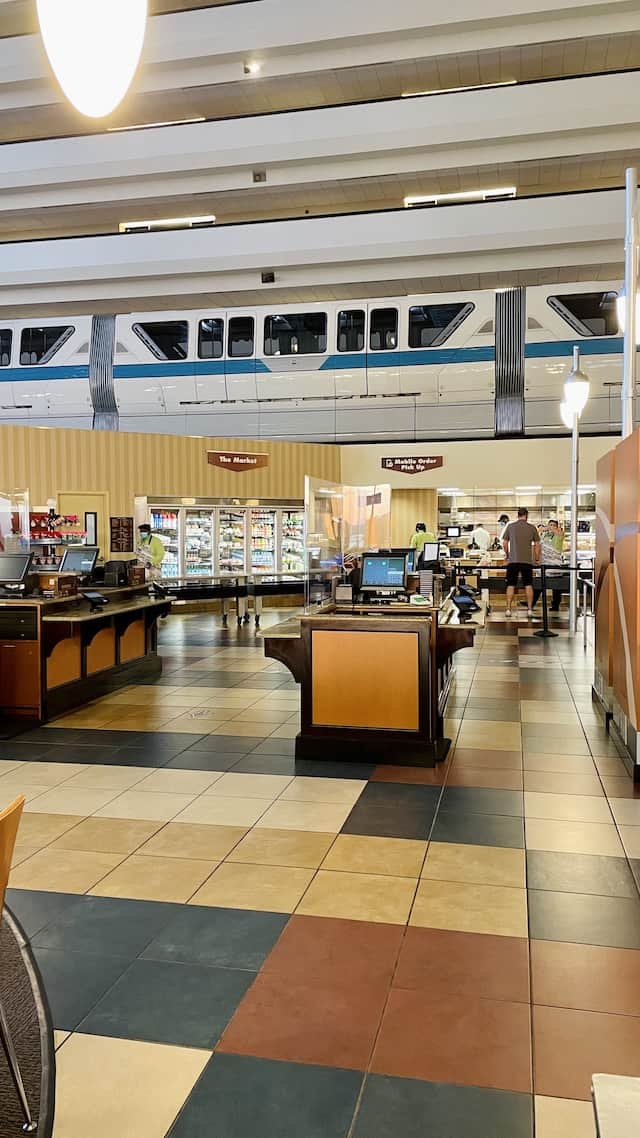 In contrast, Magic Kingdom offers some of the least desirable meals. For this reason, some elect to leave for lunch or dinner. After all, it is simple enough to walk or take the Monorail to one of the Magic Kingdom area resorts.
If you head to Dinsey's Contemporary Resort, you will find a quick-service restaurant called Contempo Cafe. You can easily walk or take the Monorail to the Contemporary.
The cafe offers some nice options including salads, sandwiches, and bowls. It also has a bakery case that often has some of Walt Disney World's most tempting treats available. Seasonal cupcakes and peanut butter pie top the list of irresistible treats.
3. Capt. Cook's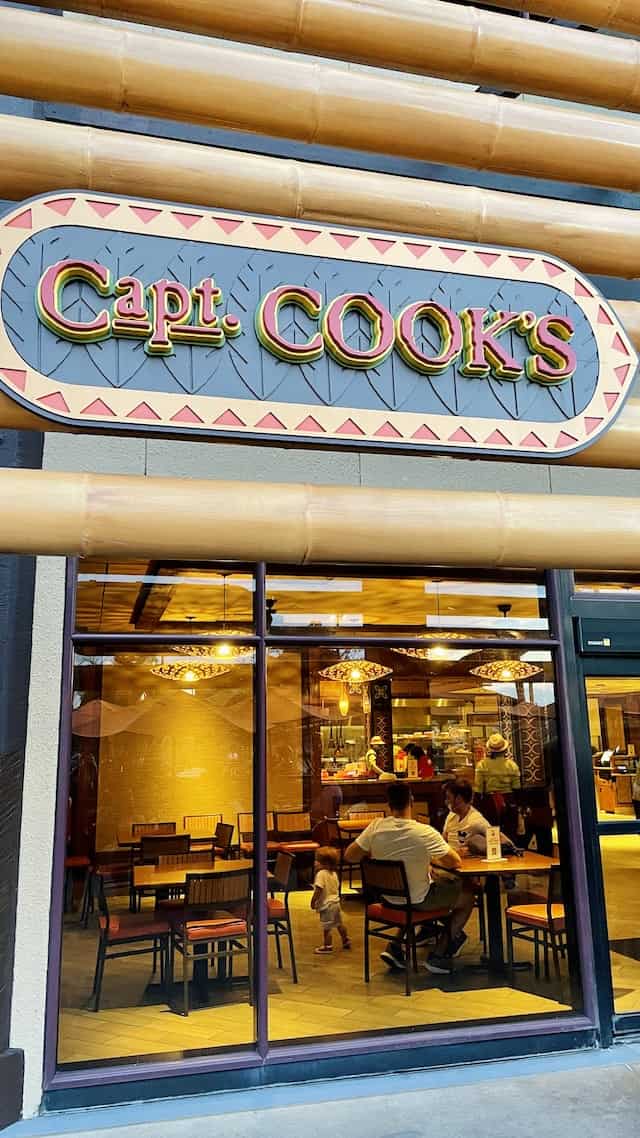 You can also easily access Disney's Polynesian Village Resort from the Magic Kingdom. The Polynesian is a fun place to visit due to its beautiful theming. When you arrive, you will find Capt. Cook's on the main floor of the Great Ceremonial House.
While most resort restaurants have relatively standard breakfast offerings, Capt. Cook's has a treat in store for those who head there for breakfast. Here you can order the ever-popular Tonga Toast, which was popularized at Kona Cafe. If you do not know, this is banana-stuffed sourdough bread, battered, deep-fried, and dusted with cinnamon sugar. It is served with bacon or sausage.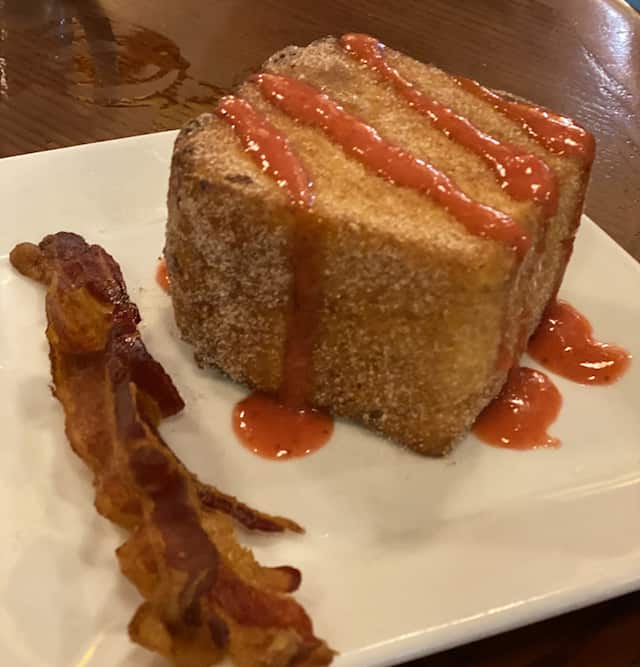 Lunch and Dinner also bring unique offerings that infuse Polynesian flavors. The Pulled-Pork nachos, Aloha Pork Sandwich, and Pan-Asian Noodles are all hotly popular, and for good reason. All are yummy treats, different than what you will find anywhere else in Walt Disney World's massive expanse.
Even better, just outside Capt. Cook's is Pineapple Lanai, which is a Dole Whip stand. You can feast on one of Disney's most popular frozen treats. There are unique swirls and seasonal offerings depending on when you visit.
2. Sassagoula Floatworks and Food Factory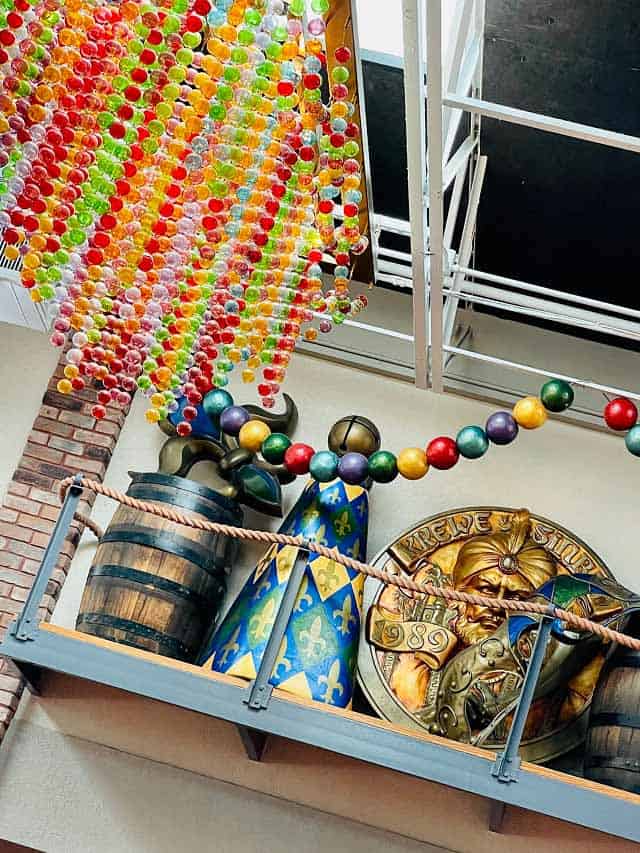 Another restaurant with unique flavors is Sassagoula Floatworks and Food Factory. It is located at Port Orleans-French Quarter, which means that this is a quick-service restaurant that is not terribly easy to get to from the theme parks. It is accessible only by bus from the parks or by boat from Disney Springs.
Of course, if you are staying at Port Orlean's Riverside, it is only a quick walk. The food offerings your will find here offer more variety than what you will find at Port Orlean's Riverside, so it may be worth the stroll.
This is because Sassagoula Floatworks and Food Factory serves up the delightful flavor of New Orleans. You can find both Jambalaya and Gumbo among other fun and unique offerings.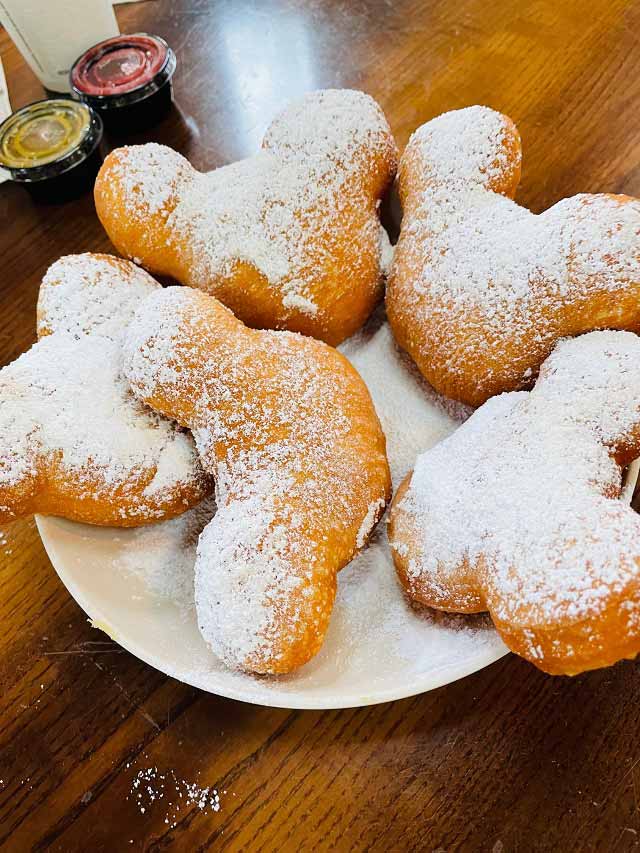 As a bonus, right across the way is a special treat. You will Find Scat Cat's Club, home of the famous Mickey-shaped beignets. If you are going to go out of the way to visit POFQ, you may as well stop by for a few as they are a unique Disney treat that you will not find anywhere else in the parks.
1. Primo Piatto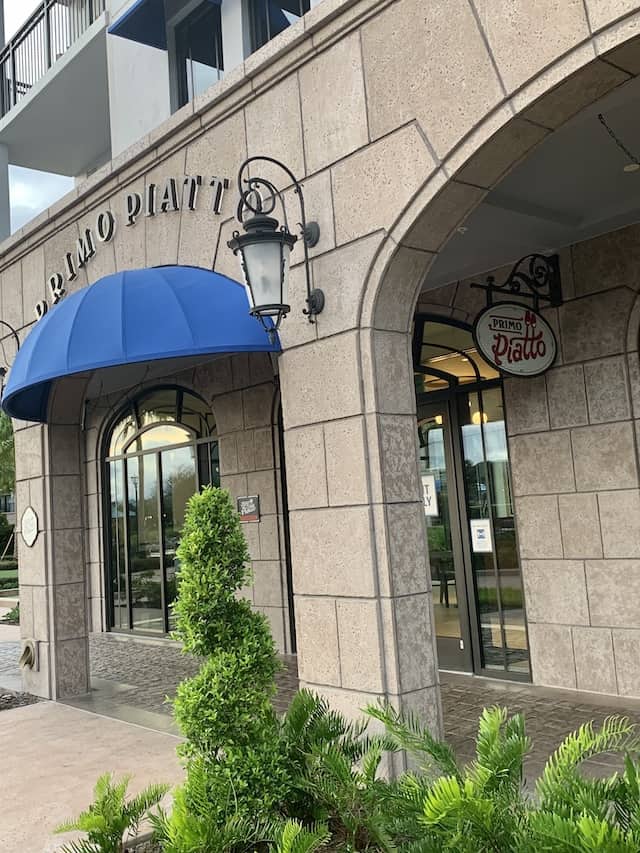 Primo Piatto at Disney's Riviera Resort is in a class all its own. It offers amazing breakfast, lunch, and dinner options at quick-service pricing.
Not only that, but Primo Piattos is accessible by Skyliner. Therefore, it is easy to reach from both EPCOT and Hollywood Studios as well as all the EPCOT area resorts, Disney's Caribbean Beach Resort, Disney's Art of Animation, and Disney's Pop Century Resort.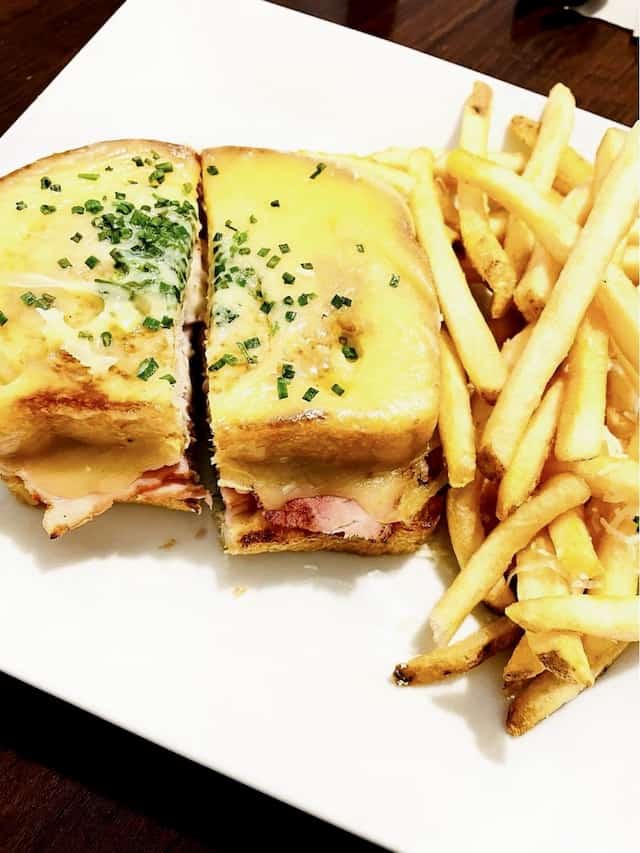 There, you will find Blueberry-Lemon Pancakes and Cinnamon Crumble 'French Toast' Bread Pudding. There is even Mascarpone Polenta to be had.
For lunch and dinner, Primo Piattp serves delicious traditional French sandwiches such as un Croque Monsieur. You can also order a Tuna Niçoise Salad, which is one of Disney's very best salads.
Final Thoughts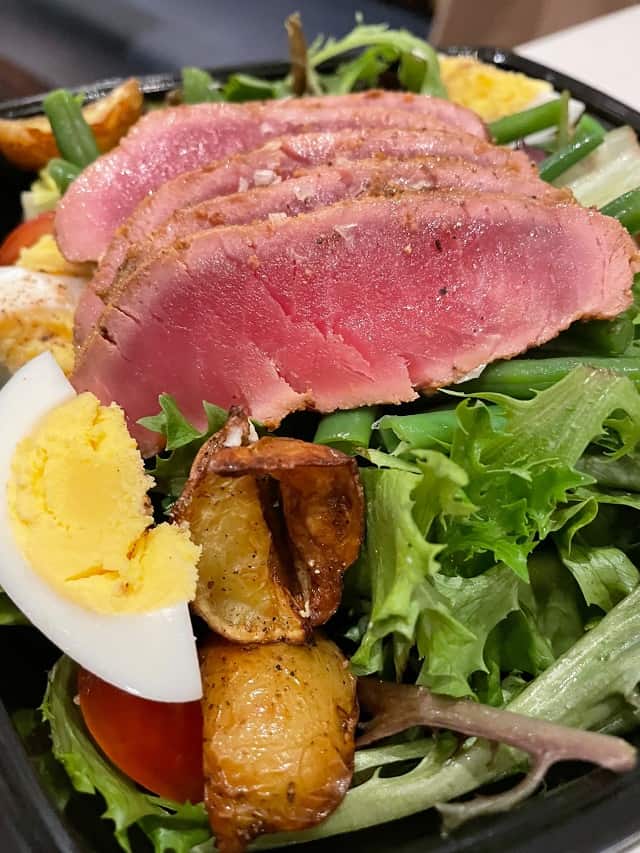 There are so many good places to eat in Walt Disney World and so little time to eat it all. Of course, there is also so pretty great quick-service dining in the parks as well. It is not necessary to leave the parks, but for some Disney goers, resort hopping is just as much a part of the magic as park hopping is. It helps if you can enjoy a great meal while you are at it.
It is also satisfying to know that you can have a delightful meal without having to have a reservation and without breaking the bank. Some of the best things to eat come at attractive prices.
Do you know someone who is planning a trip to Walt Disney World? Share this list of the Best Walt Disney World Resort hotel quick-service restaurants with them to help them plan where they would like to eat and stay. For more great tips, feel free to join in the fun with us on Facebook as well.