Both resorts provide luxurious accommodations and convenient access to the parks, but which is best for your next stay?
Disney Deluxe Resorts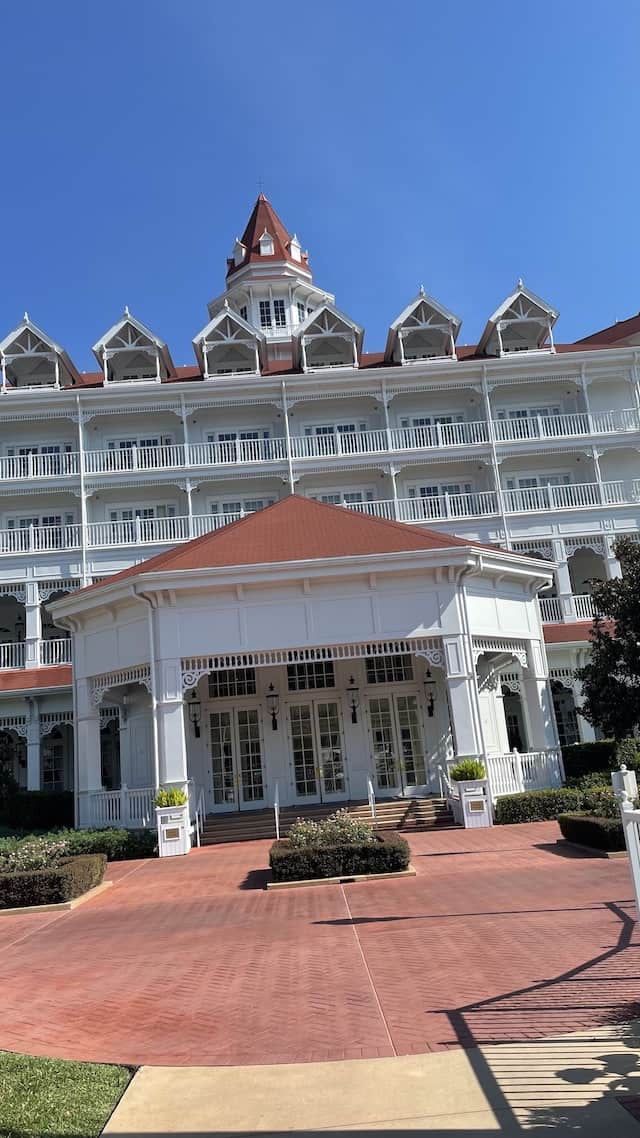 Walt Disney World Resort is home to many deluxe resort hotels that often offer guests an immersive experience long after they've left the parks. When looking at the whole portfolio of deluxe resorts, there are two particular resorts that rise to the top when looking for elegance and lavishness: Grand Floridian Resort, the flagship resort for the property themed in the Victorian style and known for its opulence and Riviera, Disney's newest resort themed after the French Riviera.
Each of these resorts provide high end finishes, excellent dining options, and a level of lavishness that is simply unmatched throughout the rest of the property. But, if you are looking to book the best luxury resort for your next stay, which resort should you choose?
Price Comparison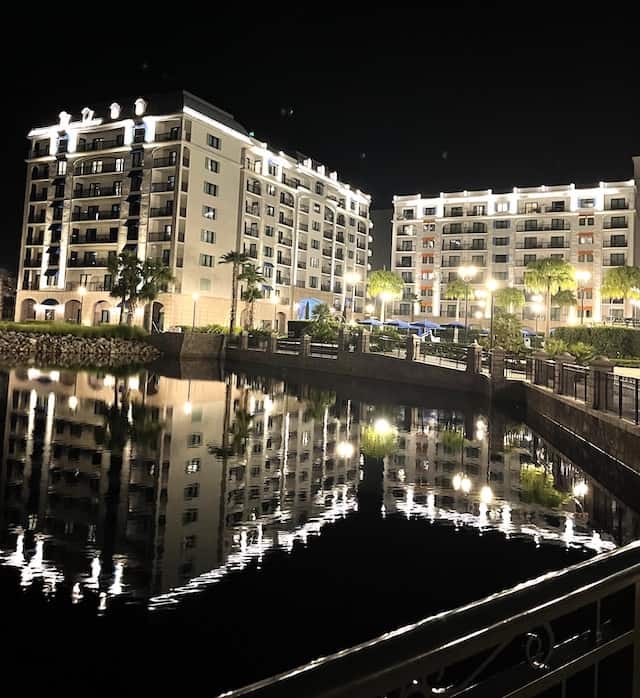 Be prepared to get out your checkbook for either resort, because the Grand Floridian and Riviera are expensive in comparison to many other resorts on property!
For comparison sake, I pulled the price to book a room for two adults and two children for a week in mid-June 2023. A resort studio with a standard view can be booked at the Grand Floridian for $775 a night whereas a comparable room, a deluxe studio at Riviera, can be booked for around $730 a night. (For those who feel this is an unattainable price, we rented points to stay at each of these resorts and paid closer to $400 a night at each resort. Read up on renting DVC points to learn more!)
While differences exist in room type and location, comparable rooms typically run at comparable prices at these resorts. These are two of the most expensive resort hotels to book on property, so I would consider both to be tied in the price category comparison.
Best Location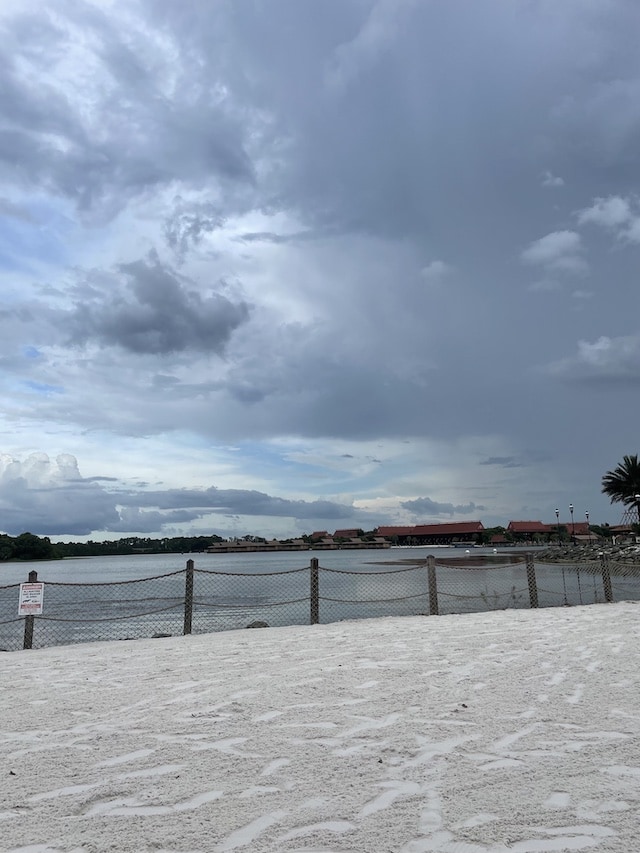 The Grand Floridian is a monorail resort, located on the resort loop monorail as the last stop prior to the Magic Kingdom gate. Its location on the monorail makes it an excellent selection for a Magic Kingdom focused trip and also provides relatively easy transportation to EPCOT, the other park on the monorail's path. The Grand Floridian also provides easy access to other deluxe resorts on the monorail loop such as the Contemporary and the Polynesian.
Riviera Resort is on the Skyliner's path, tucked nearby the moderate Caribbean Beach resort. Located on a transportation route to two parks, EPCOT and Hollywood Studios, the Riviera provides easy access to these areas as well as to Caribbean Beach, Pop Century, and Art of Animation.
While best location may come down to personal preference, it is my experience that the Grand Floridian (and monorail resorts in general) provide the best location for convenient access to parks, dining, and amenities.
Additionally, staying at the Grand Floridian provides easy access to the restaurants and other amenities at other great deluxe resorts, whereas Riviera only provides convenient access to moderate and value level accommodations. Grand Floridian wins the location category for this reason!
Best Accommodations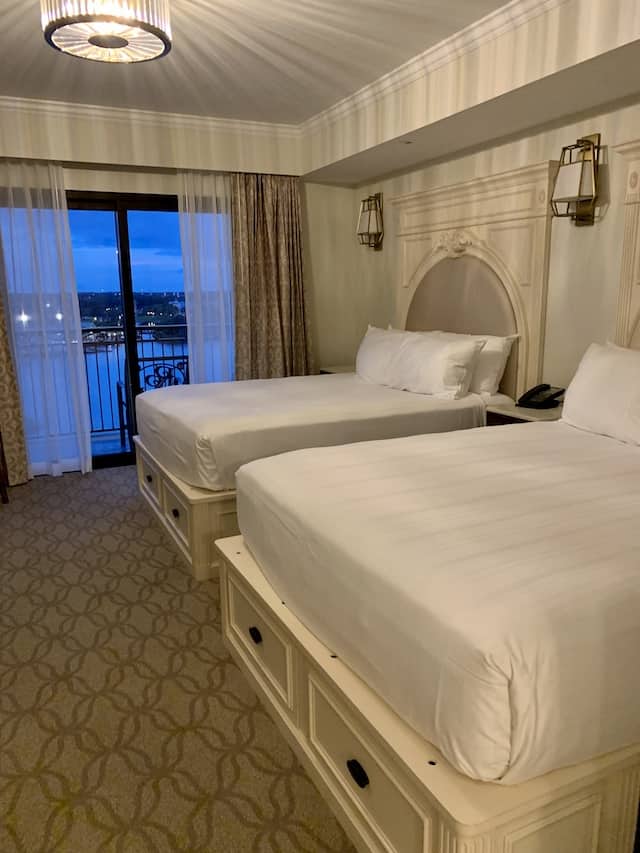 Both resorts have excellent and comfortable accommodations that can fit parties of varying sizes. Grand Floridian accommodations are spread amongst different building spaces on the resort property, with some options in the main building and others in other secondary buildings on the resort grounds. Riviera is a tower resort, so all accommodations are housed under one roof.
When considering variety in booking categories and accommodations, Grand Floridian has more choices in regard to view options, room locations, and club level selections. Riviera, however, does have tower studio options that accommodate a maximum of two guests, which is a unique offering for Walt Disney World.
This category is truly a draw based upon personal preference. While my vote would land with Grand Floridian due to the varied booking options and my preference for the overall layout and footprint of the resort rooms, I am going to count this category as a tie because I think both resorts provide choices that may appeal to varied guests.
Best Dining Options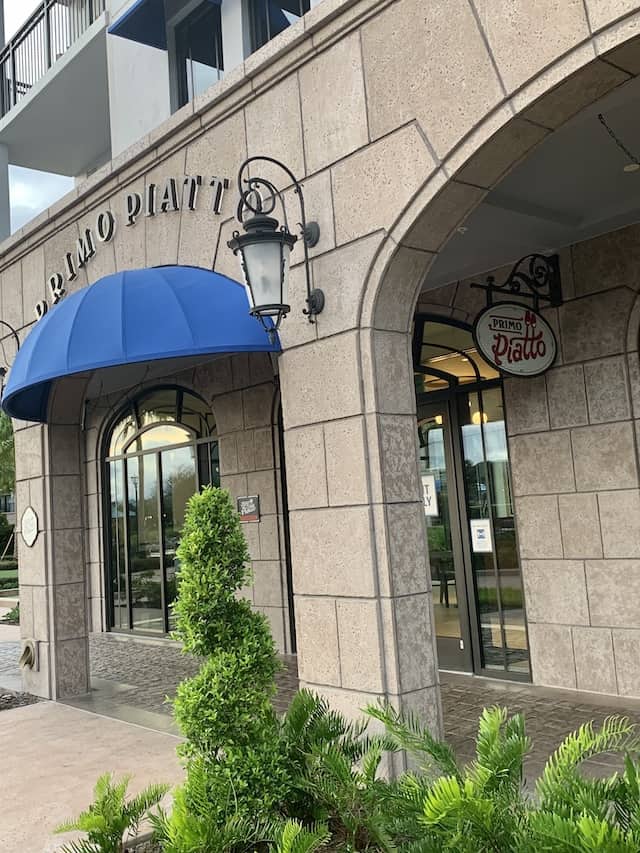 Both the Riviera Resort and the Grand Floridian provide many dining options for guests!
We've previously covered many of these great dining locations in reviews here on the blog. Starting at the Riviera, guests can enjoy table service dining at Topolino's Terrace, a character breakfast in the day and a signature dining experience at night. Quick service at the Riviera is found at Primo Piatto. Bar Riva, the pool bar, provides drinks and other food options like wings and burgers to enjoy. Finally, Le Petit Cafe, a coffee shop, bar, and bakery, offers great options for quick bites and delicious drinks right off of the main lobby.
The Grand Floridian offers many table service dining options on property. Victoria and Albert's, Walt Disney World's swankiest restaurant, provides fine dining options for guests looking for a truly spectacular experience. Other table service options for dinner include Citricos, newly inspired by Mary Poppins Returns, and Narcoossee's (currently unavailable at the time of article's publication). A great table service option for breakfast, lunch, and dinner at the Grand is the Grand Floridian Cafe. It is often so easy to grab a day-of reservation for this great option!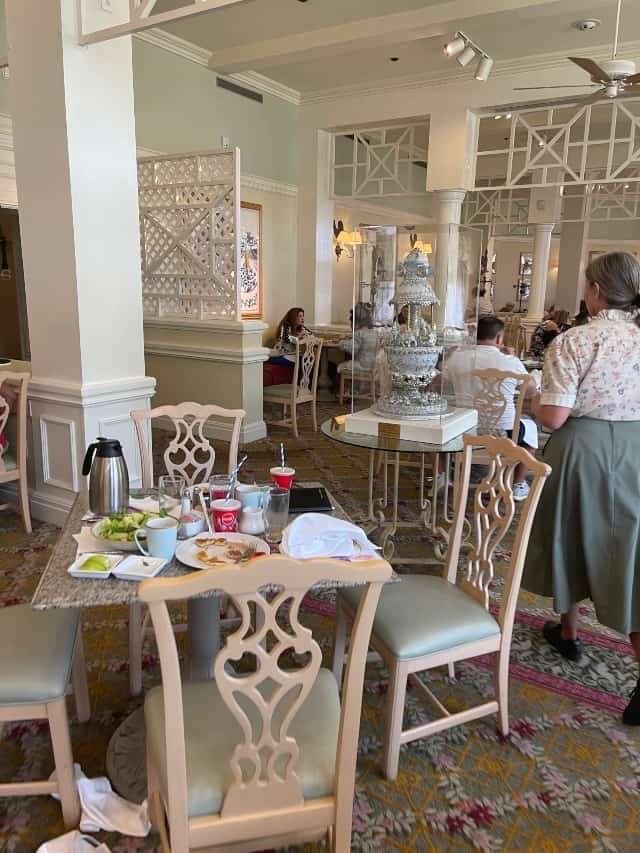 1900 Park Fare is a table service restaurant including varied Disney characters based upon meal time that is, as of publication, currently unavailable for booking.
For quick service, Gasparilla Island Grill provides a wide variety of choices and is an excellent family-friendly place to grab a bite to eat at the Grand Floridian. Bars and lounges include the Enchanted Rose lounge, inspired by Beauty and the Beast, Beaches Pool Bar & Grill, Courtyard Pool Bar, and the Citricos Lounge.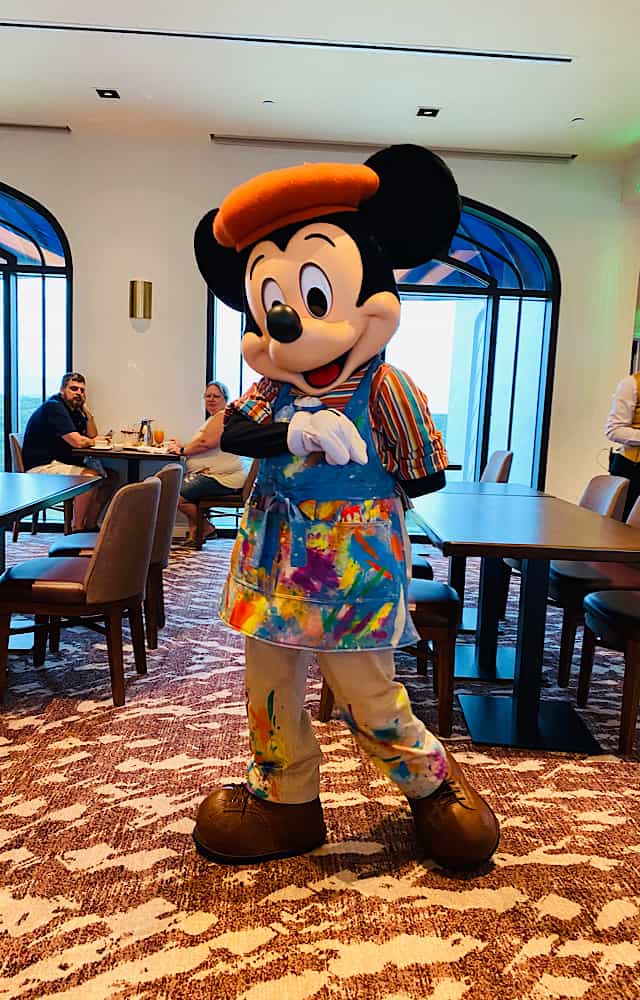 While I always love a character breakfast at Topolino's Terrace and enjoy the easy coffee access in the lobby at Le Petit Cafe at Riviera, the Grand Floridian easily wins best dining options when comparing the two resorts. There is just more variety and more options for dining at the Grand Floridian, especially when factoring in quick and easy access to other top-tier resorts.
When we spent our week at Riviera, we actually "Door Dashed" dinner two different nights because we were tired of the quick service options at Primo Piatto and the weather was so poor and rainy so we had no access to the Skyliner for other choices. The ability to grab an easy reservation at the Grand Floridian Cafe plus the great variety of the menu at Gasparilla Island Grill and other pool bar choices makes the Grand Floridian shine in this category.
Best Recreational Activities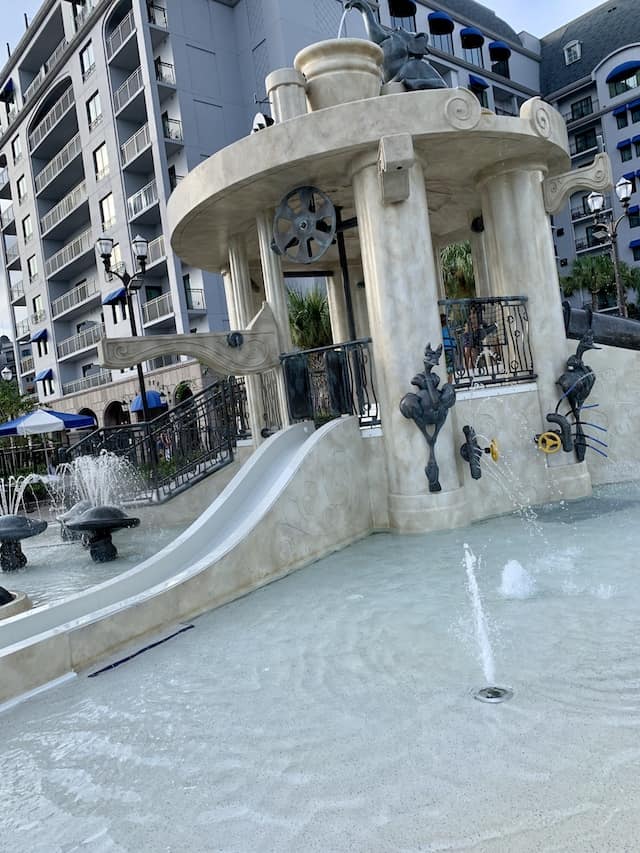 Riviera Resort includes two pool choices for guests to enjoy: the Riviera feature pool which offers a Mediterranean-themed flavor and the quiet Beau Soleil Pool. A splash pad, S'il Vous Play, is an interactive water play area for young children featuring Fantasia characters. The Grand Floridian Resort offers two pools as well, a Beach Pool and Courtyard Pool, and an Alice in Wonderland themed splash pad for kids.
Riviera offers an elevated outdoor activity area with lawn games include chess, bocce ball, and a fire pit. A fitness center, jogging path, Skyliner scavenger hunt, movies under the stars, and arts and crafts opportunities at Eventi Hall are just some of the other great entertainment options at the Riviera Resort.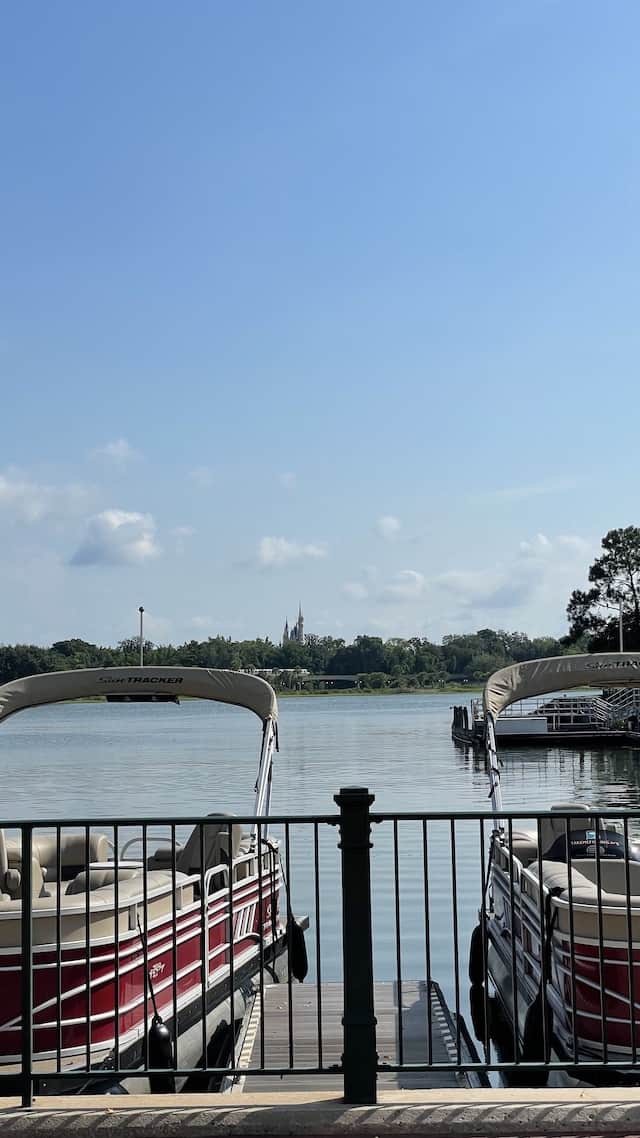 The Grand Floridian offers a sandy beach area with excellent views of the Magic Kingdom, water sports and boating options at the marina, fireworks boat cruises, tennis courts, jogging, volleyball, croquet, and an arcade. Access to the Health Club and Grand Floridian Spa is also available. Guests at the Grand Floridian also have access to Movies Under the Stars, Campfire on the Beach, and nightly viewing of the Electrical Water Pageant.
Once again, Grand Floridian wins out when considering recreation options. There is simply more to do at this resort in comparison to the Riviera, likely because of its excellent location.
Best Transportation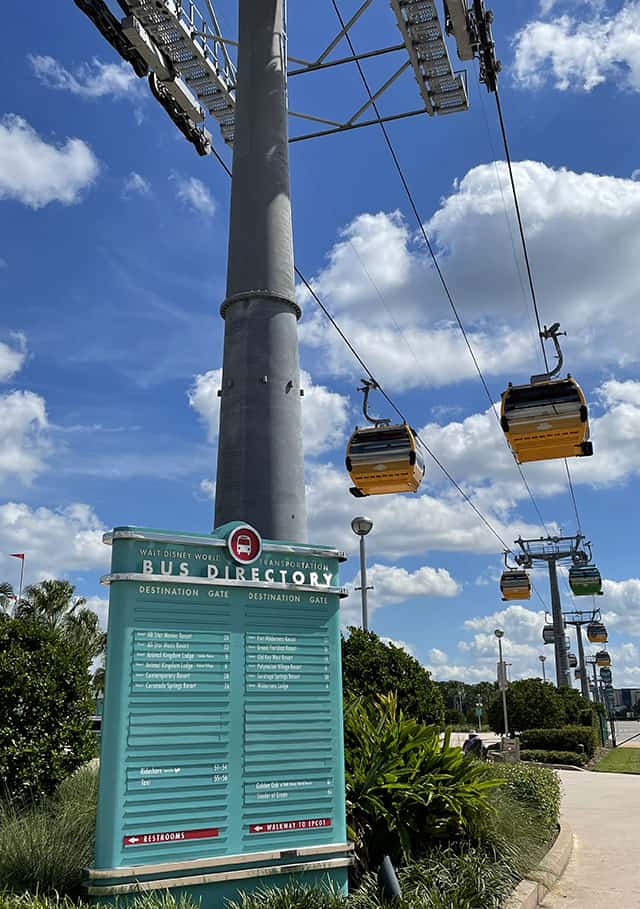 This category truly comes down to the great debate between the Skyliner and the Monorail as the best form of direct transportation at Walt Disney World. While both provide easy access to the parks, there are certainly pros and cons to each method of transport. One major factor, however, truly makes one resort and its transportation stand out above the other.
The biggest issue for me is the reliability of transportation with the Skyliner, particularly in difficult weather situations. I've stayed at many monorail resorts for many trips and have never experienced a closure of the monorail. In my one week stay at the Riviera, however, the Skyliner was down more times than it was open when we needed it for transportation to the parks. In one particularly difficult transportation day for the Skyliner, my party and I walked to the Skyliner to find out it had just closed.
We walked to the front of the resort to the bus area where a bus to EPCOT never came. We checked with someone who shared that they didn't send a bus because the Skyliner was back to running. Then, when we got back to the Skyliner, it wasn't running again. It took us over an hour just to figure out what transportation line was running to the park (all in the rain!)
Due to concerns with weather and the Skyliner and the inevitable pop-up thunderstorm many days out of the year, the transportation category is easily won by the Grand Floridian resort.
Best Atmosphere/Vibe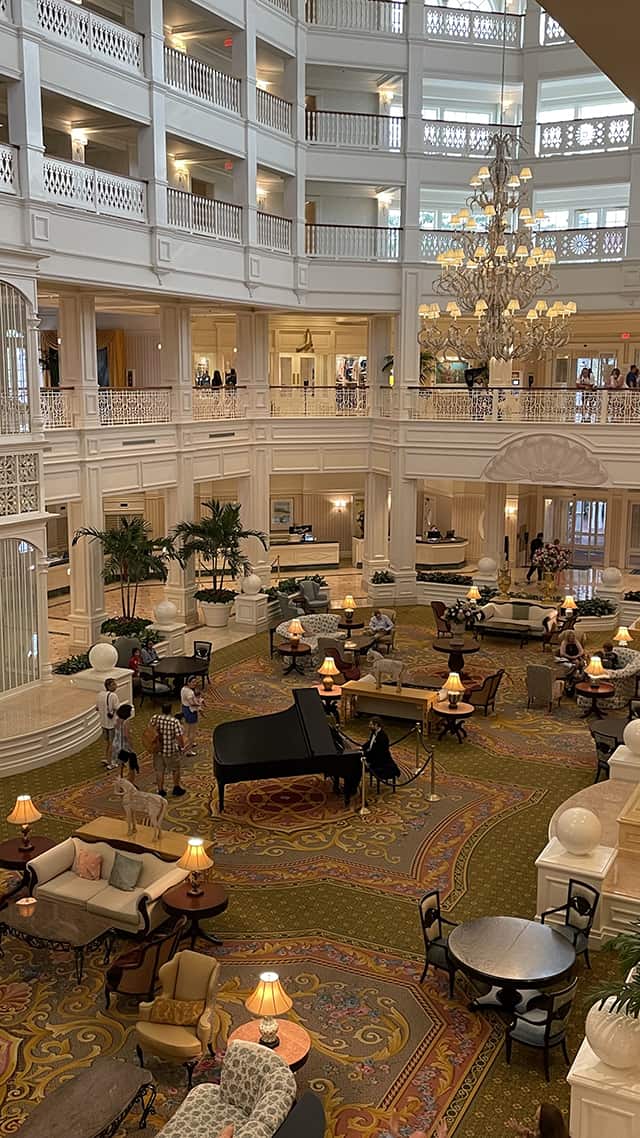 The atmosphere of the Grand Floridian is, in a nutshell, very grand. The lobby is massive and stunning and truly a statement piece for the entire resort. While some of the rooms and spaces are in need of a refurbishment (and are currently receiving this treatment now), the new resort studios in the Big Pine Key building are absolutely stunning.
To me, the Grand Floridian is the classic and classy Disney resort vacation vibe that stands out as distinctly as the lobby's scent in my mind. It holds grace and nostalgia together to combine for a resort I'd visit time and time again.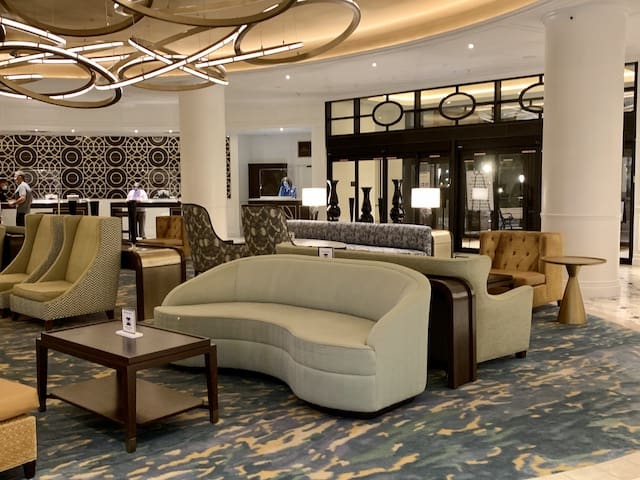 Riviera Resort is lavish and sophisticated in a very different way than the Grand Floridian. As the resort is relatively new, all of the room and spaces are very nicely appointed. The overall vibe of the resort is elegant and refined. It is hard for me to exactly place my finger on what was lacking in the vibe of the Riviera Resort for me.
Maybe it is the lack of nostalgia or the lack of a "wow" moment when walking into the lobby? To me, my experience at the Riviera felt like staying at an incredibly nice resort, but it lacked all of the Disney flavor and feel that I love from the other deluxe offerings.
Overall Winner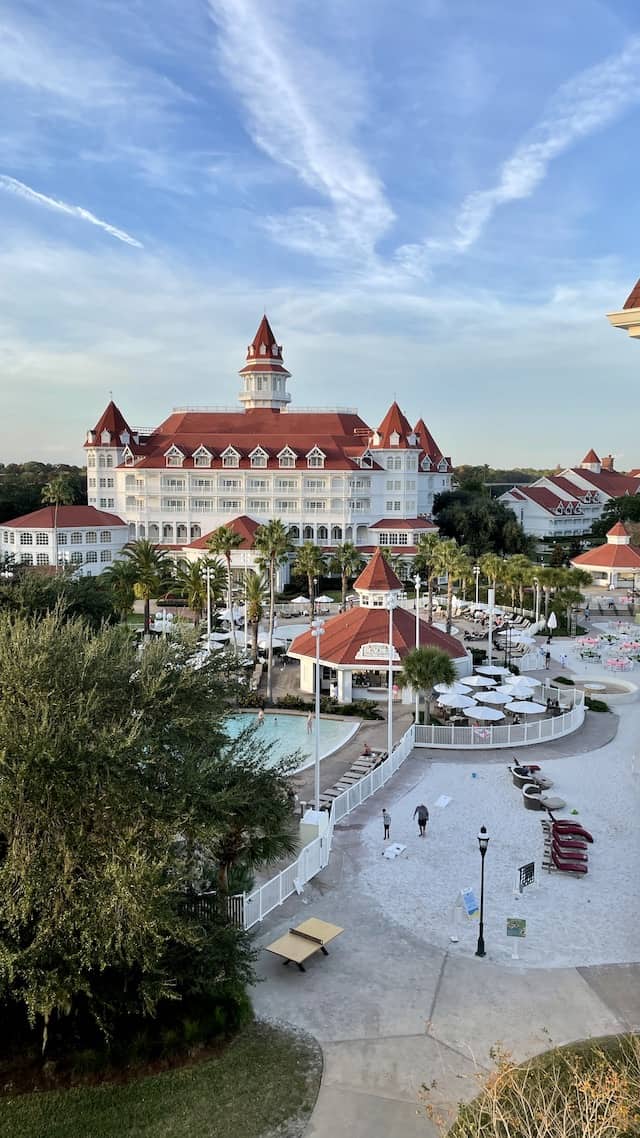 If you've made it this far, it is pretty clear that the winner here for me is the Grand Floridian. The Grand Floridian checks all the boxes when it comes to location, amenities, transportation, dining, recreation, and overall vibe. While everyone's tastes may be different, it is hard to argue with a Lagoon view and a monorail to the Magic Kingdom right at your doorstep!
If I'm spending this type of money, I want the best I can get. And to me, a resort with dicey transportation options and impersonal theming just isn't it.
Do you think the Grand Floridian is better than the Riviera? Or do you completely disagree with me? Comment below (and share this article with your favorite travel buddy) to continue the conversation!