Are you looking for a special meal to enjoy during the holidays at Disney World? Here are some suggestions for where to reserve a table.
Disney Dining for The Holidays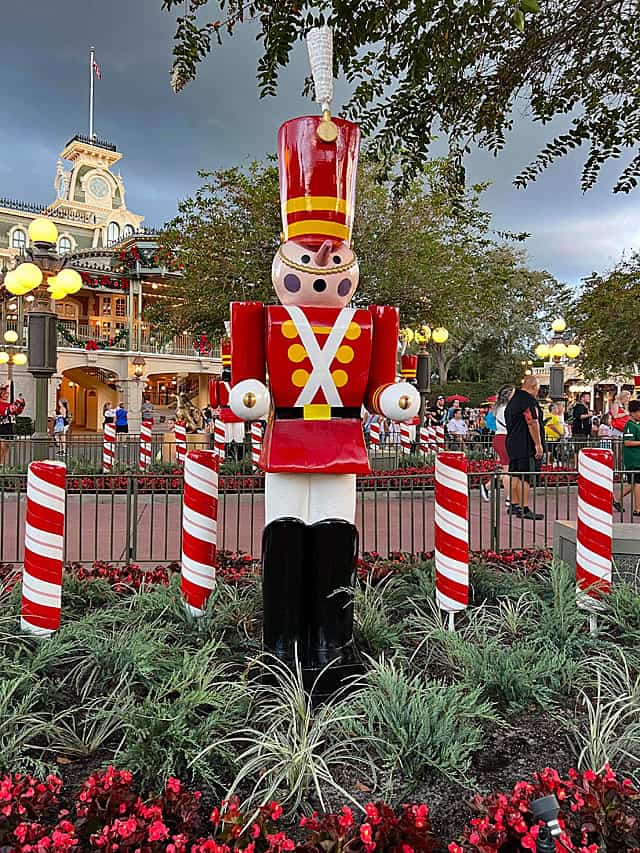 Are you wondering where to book a meal for the Holidays in Walt Disney World? We have a list of recommendations for you!
And, if you didn't get the reservation of your dreams, fear not. Disney's new dining reservation cancelation policy means that you may be able to find same-day reservations at the last minute. So, keep looking if what you want is booked on your reservation day.
Hollywood and Vine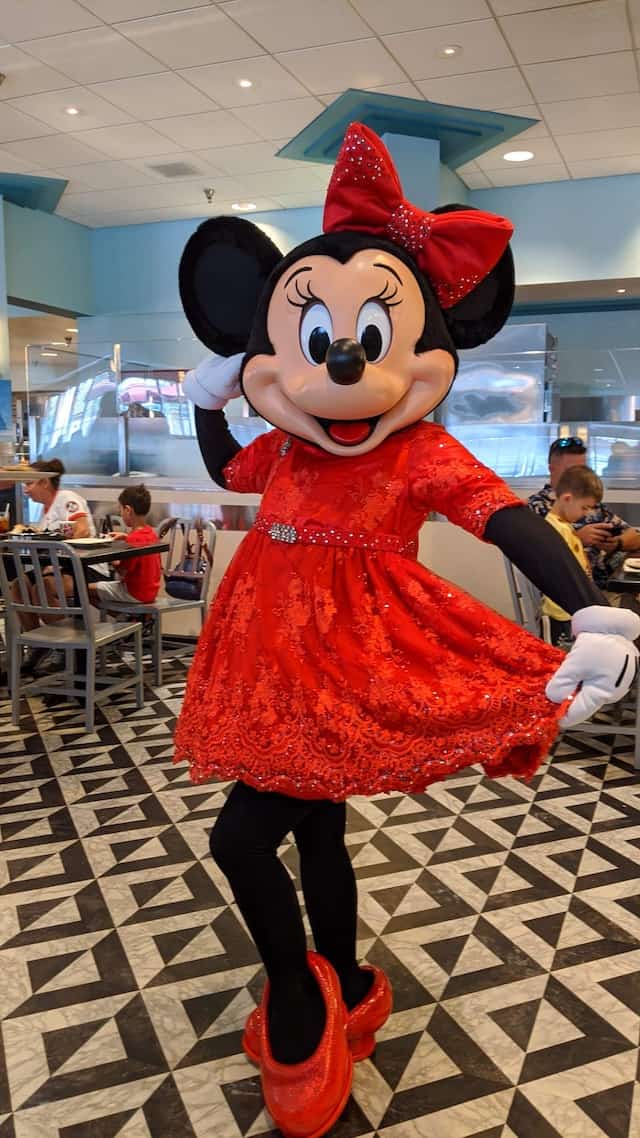 If you are looking to dine with some of your favorite Disney characters bedecked in their Christmas outfits, Hollywood and Vine is the place for you. Sure, the food is not going to be the most divine. However, it is the only character meal in Walt Disney World where the characters appear in their holiday garbs.
Characters at Minnie's Holiday Dine include Santa Goofy, Mickey Mouse, Minnie Mouse, and Pluto. They all look adorable in their holiday finery! For a review, click here.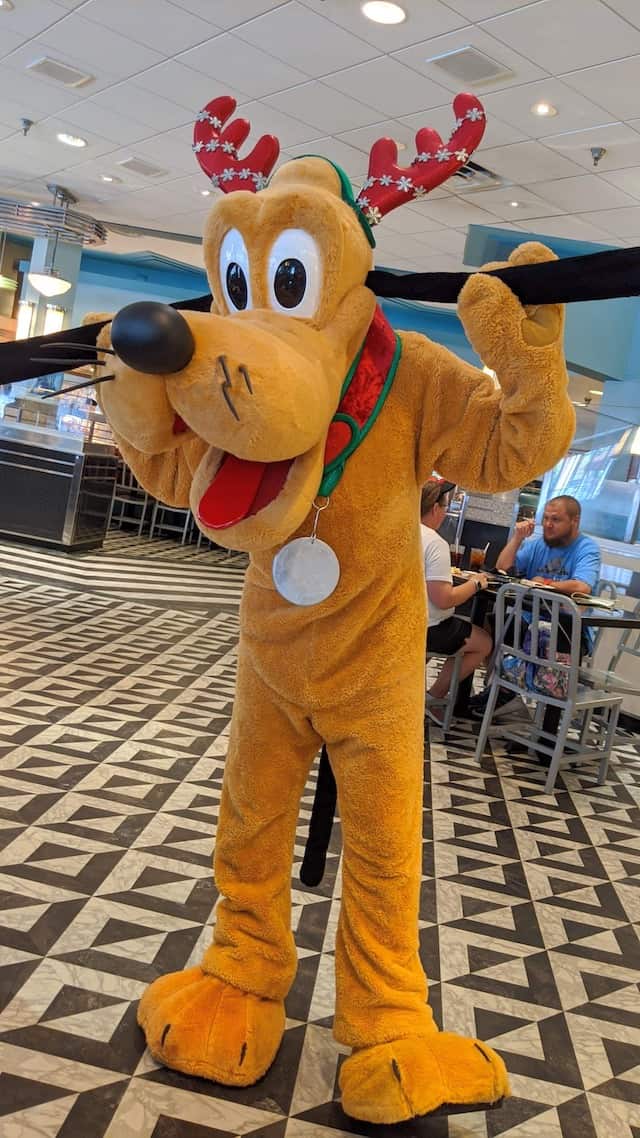 It is important to note that if you want to see these characters in their holiday outfits, you will need to book either dinner or lunch. Breakfast will have Disney Junior Characters including Fancy Nancy, Goofy, Vamperina, and Doc Mcstuffins.
Because of the unique character opportunities, this is a reservation that will book quickly. So, be sure to prioritize it.
It is important to note that the buffet has returned to Hollywood and Vine. You will find options like pasta, shrimp, baked chicken, and tenderloin.
California Grill
If you are looking for signature dining in a special setting, look no further than California Grill. This is another insanely popular reservation.
Its popularity is in part due to its unique opportunity for fireworks viewing. If you want to watch the Magic Kingdom Minnie's Wonderful Christmastime fireworks from the rooftop of the Contemporary, this is the way to do just that.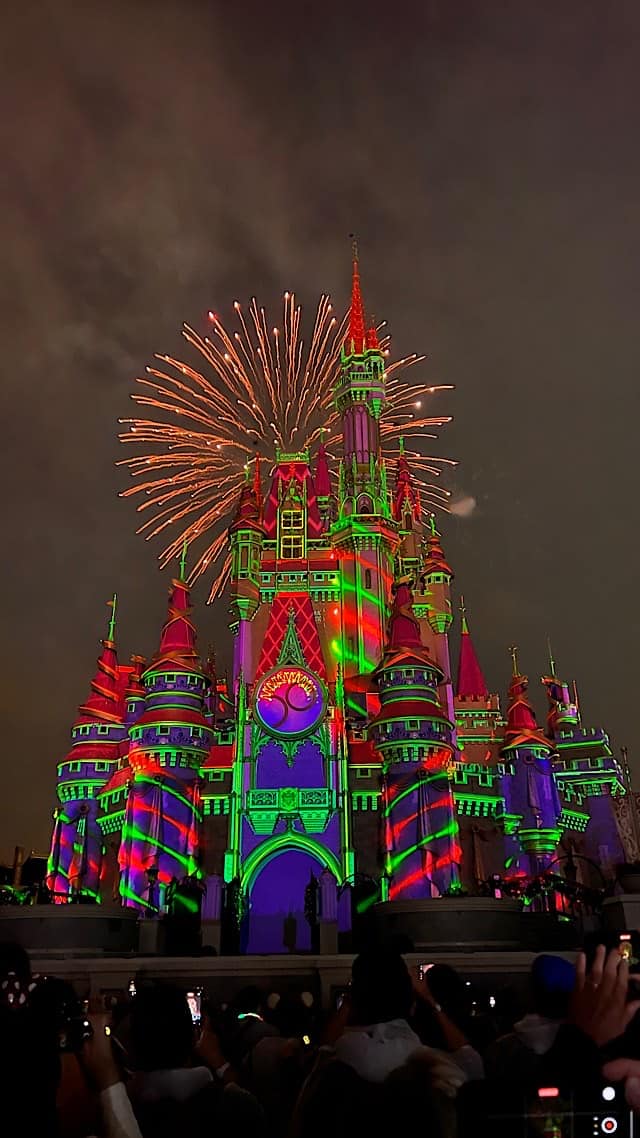 Every dinner at California Grill has the option to go outside and watch the fireworks as music is piped in. You can also watch from inside the dining room if that is your preference. If you finish your meal before the fireworks, that is no problem. Simply save your receipt, and you can return to California Grill later for viewing privileges.
As a signature restaurant, California Grill also boasts a menu filled with fine dining treats such as Oak-fired steaks and top-of-the-line sushi. There are plenty of delicious items to suit your palate.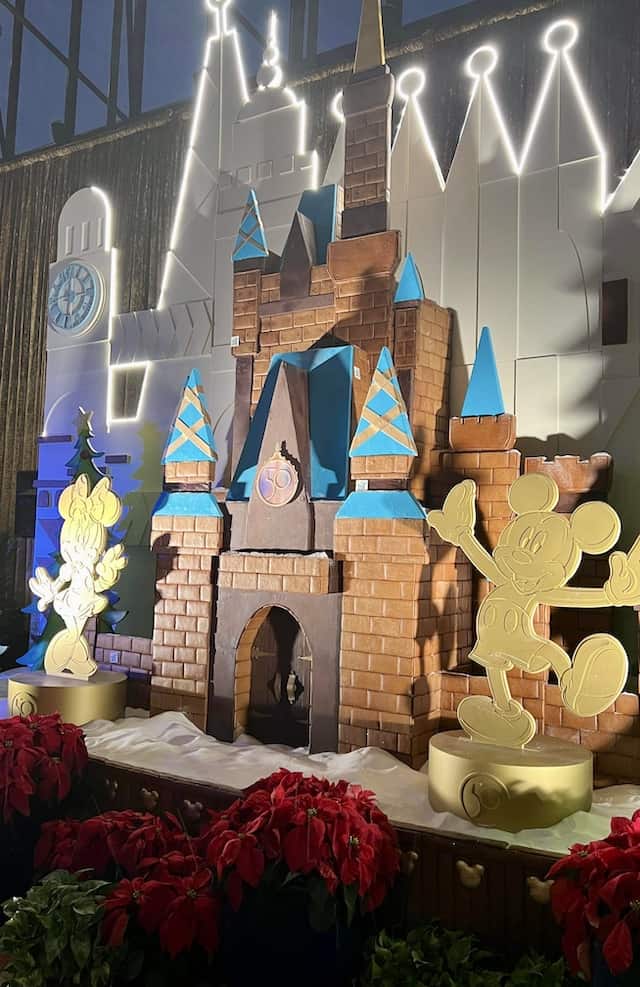 While this is a fine dining experience and has a more adult atmosphere, children are welcome. If you think your children will enjoy holiday dining with a view and can tolerate a lengthy meal pretty well, you might consider it.
You also have the benefit of being at the Contemporary which will be decked out for Christmas. Check out this year's special 50th Anniversary Christmas decorations here.
Citricos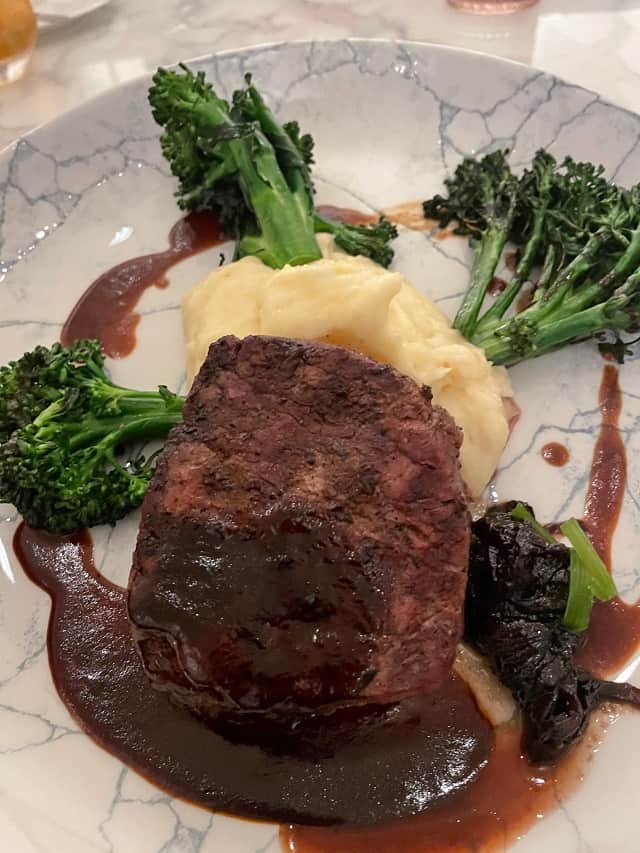 While Citricos is certainly not poised in as lofty a location as California Grill, it is not one you should cross off your list. In terms of fine dining, Citricos offers some of Disney's most delicious food. If you want a flavorful signature meal, you should certainly consider it. Check out our full review of its grand re-opening right here.
Plus, Disney's Grand Floridian Resort and Spa offers fireworks viewing as well. You can catch the show from the balcony outside of Cirtircos or from other spots around the resort.
You also have the added benefit of being right there to check out the gorgeous and impressive Grand Floridian Christmas decorations. These include the famous gingerbread display.
Liberty Tree Tavern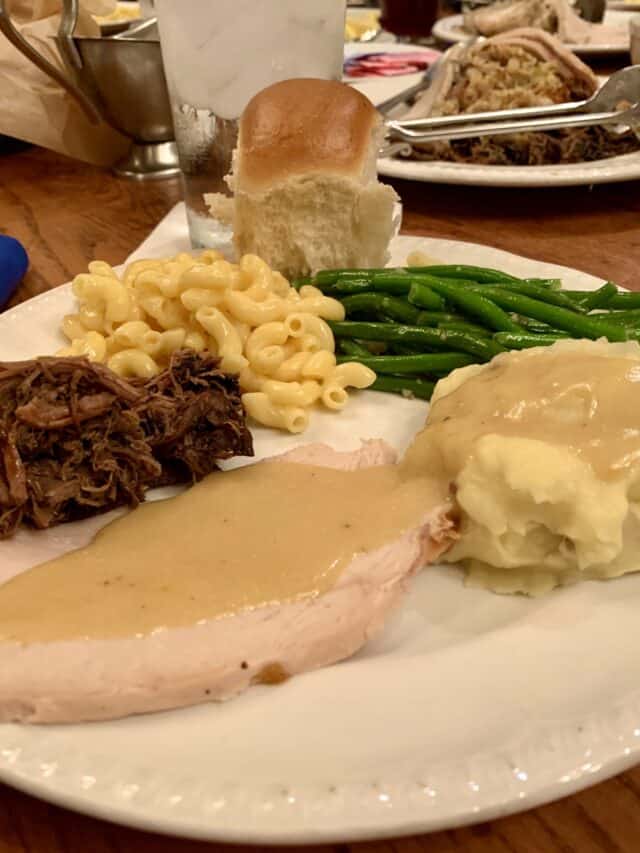 If you are looking for a traditional holiday meal complete with turkey and dressing, look no further than the Magic Kingdom. Liberty Tree Tavern offers an all-you-care-to-enjoy meal that is about as close as you can find to a home-cooked turkey dinner.
The Patriot's platter offers over-roasted turkey, pot roast, and pork roast. The meal also comes with a green salad, dinner rolls, macaroni and cheese, mashed potatoes, stuffing, and green beans. Don't forget to save room for dessert as the Ooey-gooey Toffee Cake is one of Disney's best offerings.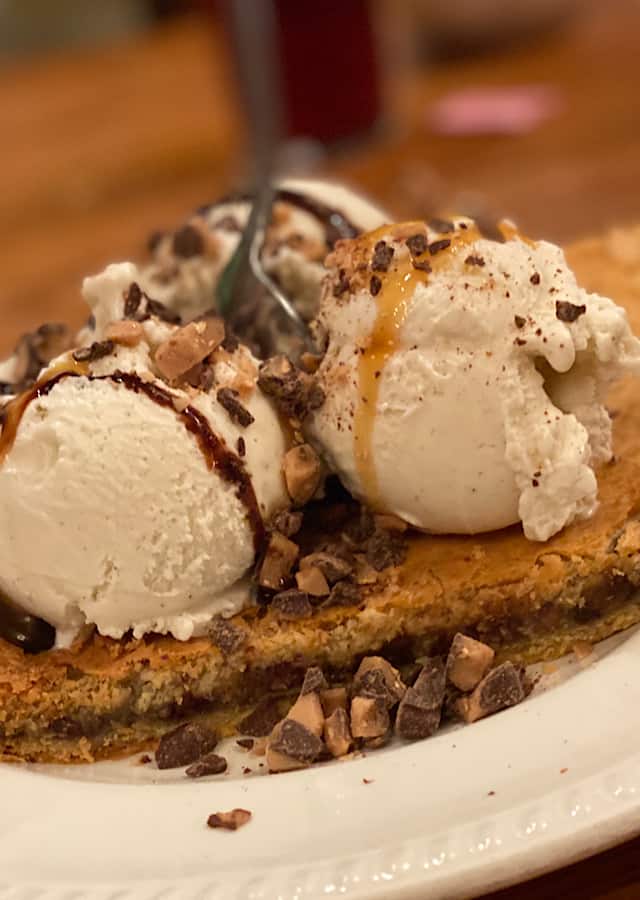 This meal is offered at both lunch and dinner, and it does come at a fixed price regardless of how much you eat. If you book it, come hungry!
You can read a review of the meal here. And, if you cannot find reservations at Liberty Tree Tavern, you can head over to Diamond Horseshoe! It serves the exact same menu.
Raglan Road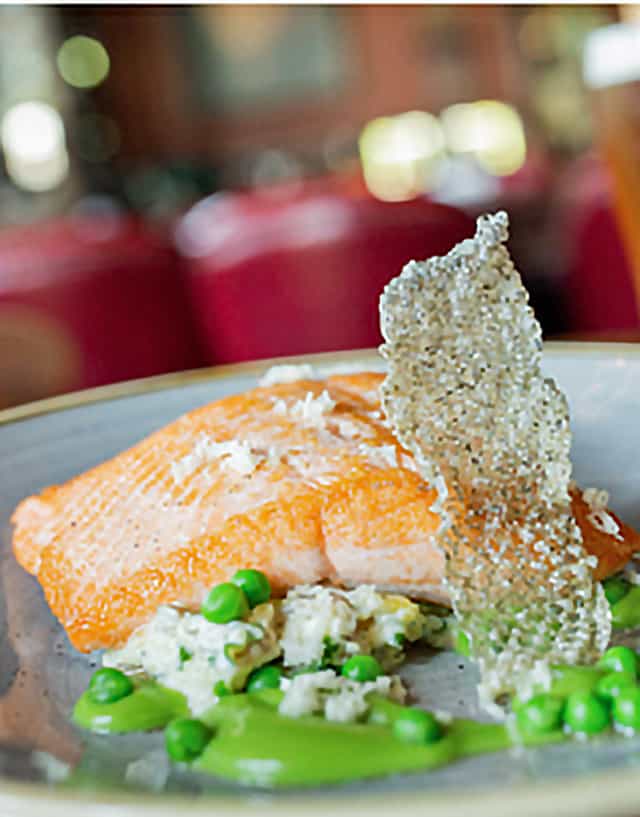 If you are in Disney Springs, then consider trying what might just be one of Disney's most underrated restaurants. Not only is Raglan Road delicious, but it also offers exciting live entertainment throughout your meal.
You can hear musicians sing and play musical instruments. But, most impressively, you can enjoy traditional Irish dancing. The dancers wear special costumes around the holidays for a festive twist.
If you like Irish food or are an adventurous eater, you will enjoy the traditional Irish options available. Raglan Road does an excellent job with preparing delicious brunch, lunch, and dinner.
Of course, there are some "safer" options for those who do not like to venture out into the dining world. And there are plenty of festive libations as well should you choose to partake. Just, please, do so responsibly.
While you are there, check out all the holiday offerings in Disney Springs! There is plenty of fun to be had.
Candlelight Processional Dining Packages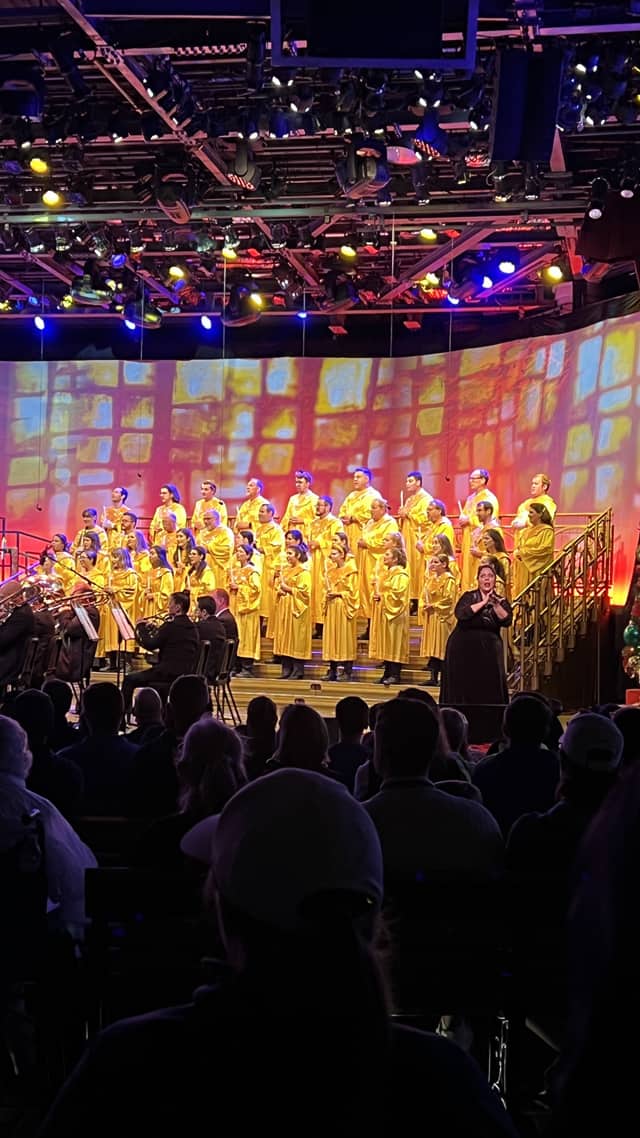 If your holidays will not be complete without a chance to see Candelight Processional in Epcot, you might consider bundling the experience into a dining package. Right now several Disney World restaurants offer packages.
You can dine at table service restaurants: Garden Grill, Le Cellier, Coral Reef, Biergarten, and Rose & Crown Dining Room. Or, you can book Regal Eagle Smoke House, which is a quick service experience. Each offers a unique dining experience, so be sure to check out the linked reviews.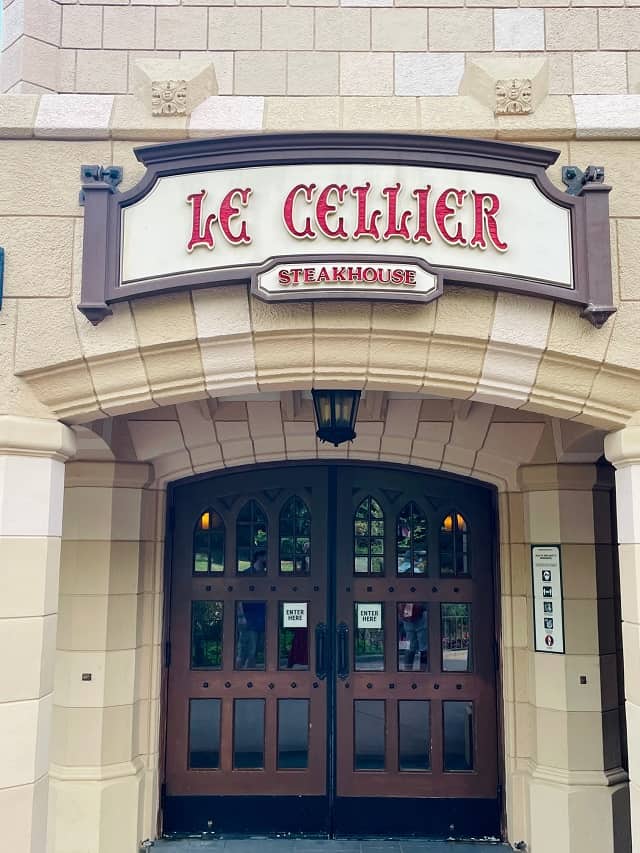 Remember that you can see the show without a package as well. However, you do get guaranteed seating with your dining package. For full details and pricing for this year's packages, head over here.
Will you be dining in Disney World this holiday season? What restaurant is your favorite for a holiday meal? Let us know in the comments or join the conversation on Facebook.