If you are visiting Walt Disney World during the holiday season, make sure you stop and see Grand Floridian's Gingerbread House.
Holiday Displays at Walt Disney World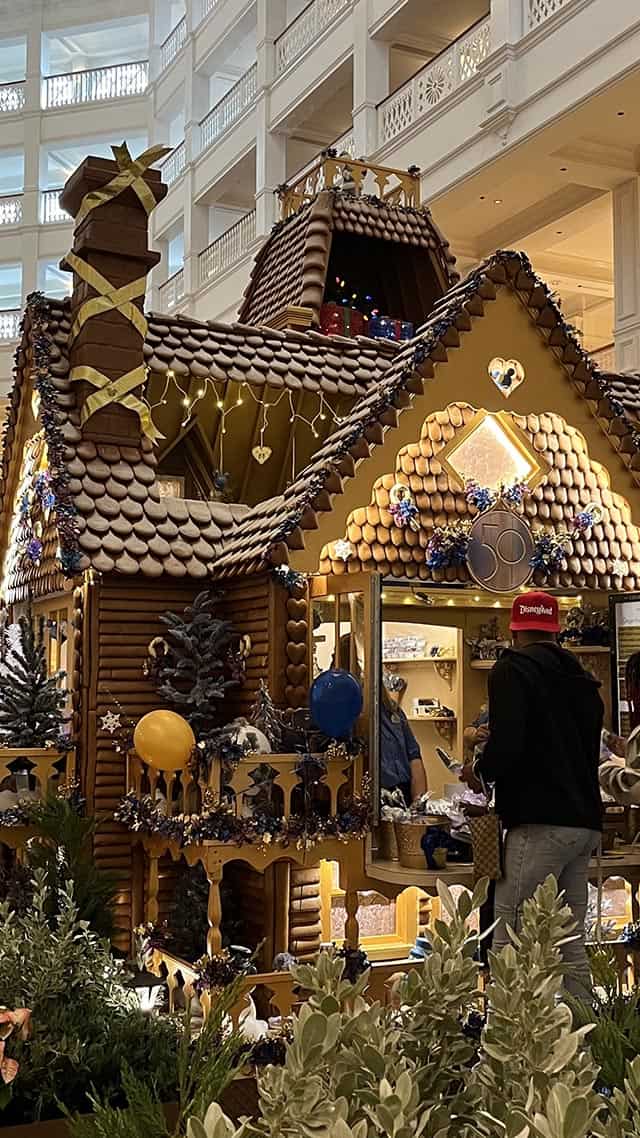 Walt Disney World has beautiful holiday decorations throughout their theme parks and also in their resorts. One of the most beloved traditions is seeing gingerbread displays. Guests can see gingerbread displays at a number of resorts, including Disney's Grand Floridian Resort & Spa, Disney's Contemporary Resort, Disney's Animal Kingdom Lodge, Disney's Beach Club and Disney's Boardwalk.
To see more details of each display and to find out where you can find even more displays in the parks and on Disney Cruise Line, be sure to read this post HERE.
Disney's Grand Floridian Resort & Spa
At Disney's Grand Floridian Resort & Spa, guests can visit and view the amazing life-sized gingerbread house. You might notice something coming out of its chimney. That's not smoke coming out though, it's actually cinnamon! The house has various decorations with white chocolate, candy canes, edible snowflakes, sugar poinsettias, and 25 hidden Mickeys!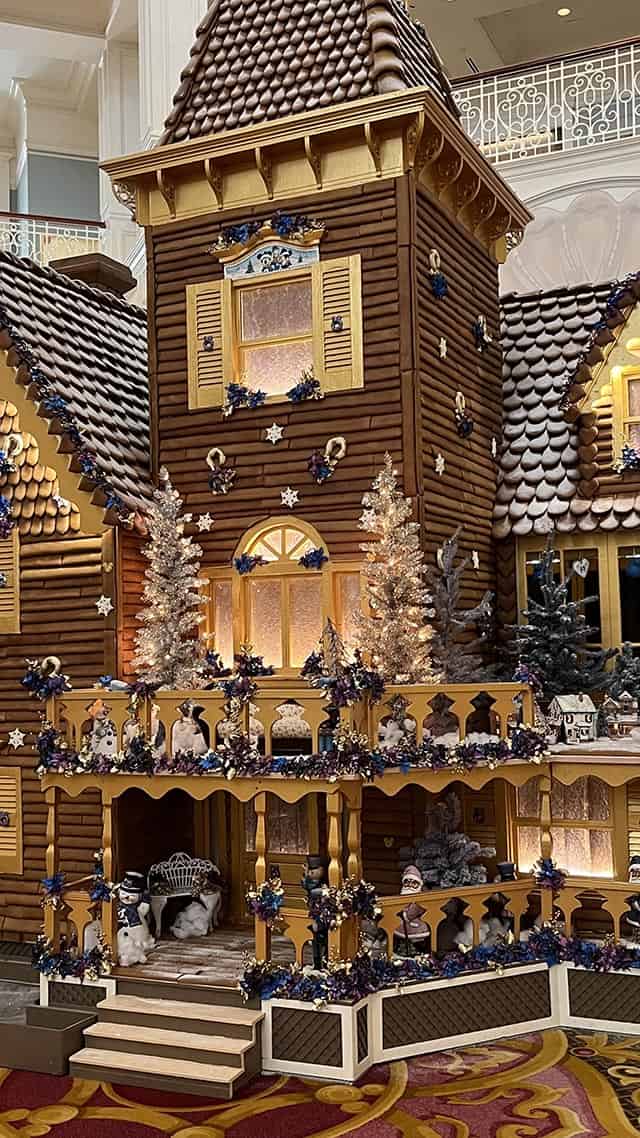 Also, in honor of Walt Disney World's 50th anniversary, the gingerbread house features the 50th anniversary earidescent colors. The deep blue and purple shimmering colors really add to the beauty of the display.
Hours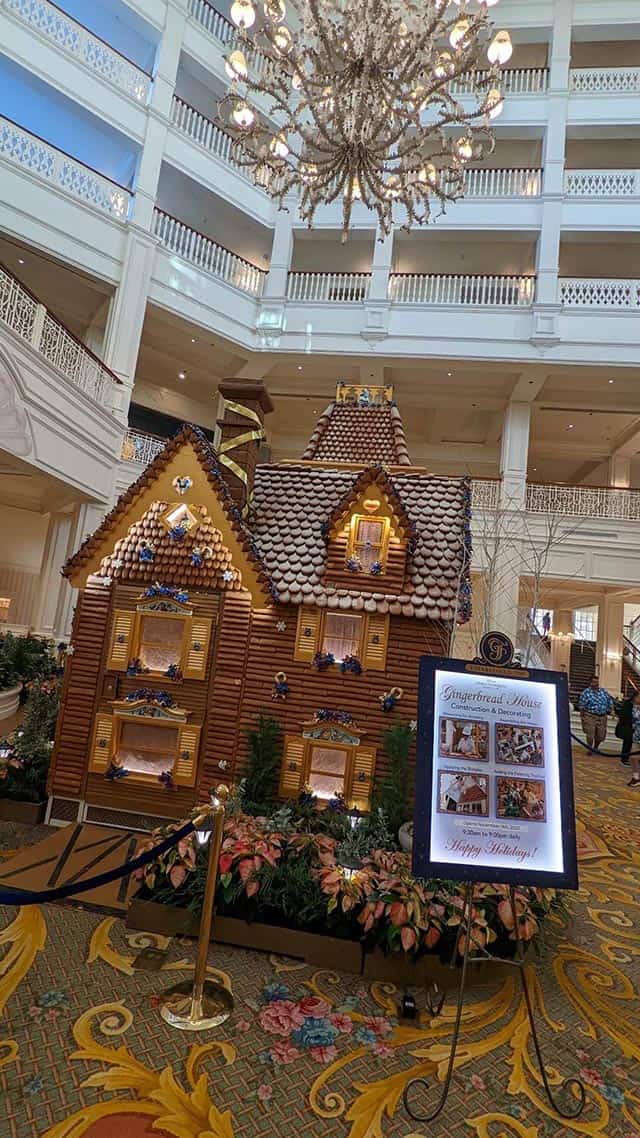 Guests are able to see the gingerbread house all day and night at the resort, but if you want to visit and purchase items you can do so from 9:30 am to 9:00 pm daily. This is one of the most popular gingerbread displays at Walt Disney World resorts, so be aware that this line can get pretty long!
Gingerbread House Menu & Prices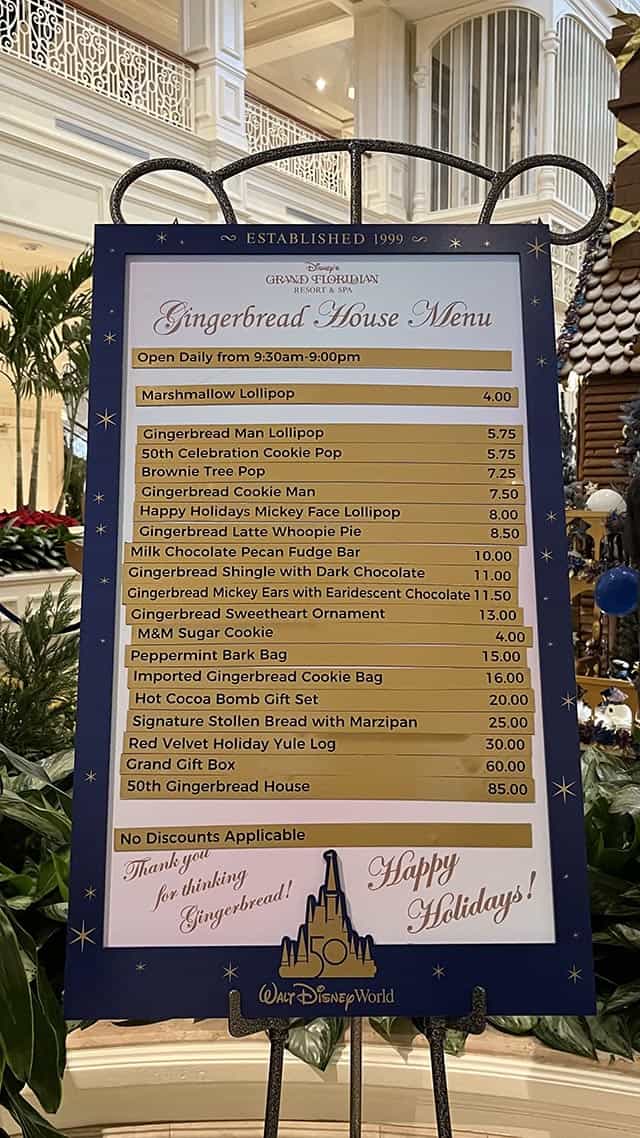 Guests can purchase various treats from the gingerbread house including lollipops, cookies, a gingerbread shingle, peppermint bark and more! Prices for various treats range from $4.00 to $85.00 if you want to bring home your very own 50th Gingerbread House.
One item to note is that there are no discounts available.
Attention to Detail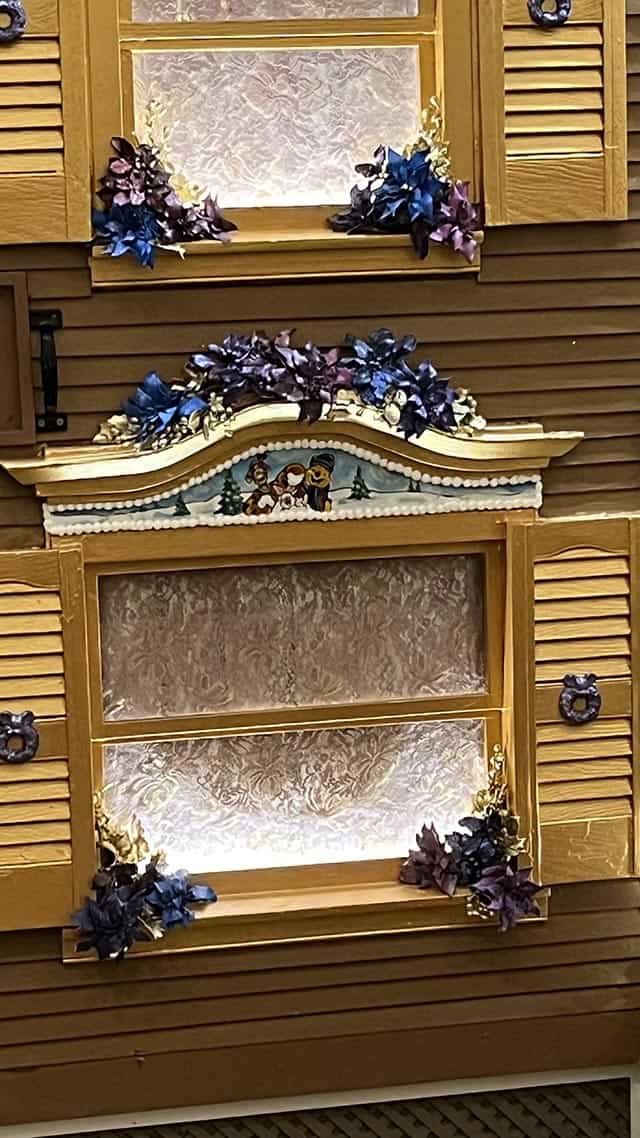 One of the things that stands out to me the most about the gingerbread display is the attention to detail. If you take the time to look, you can spot all sorts of details in the windows, doors, and the entire house! I love the Winnie the Pooh detail above the window here.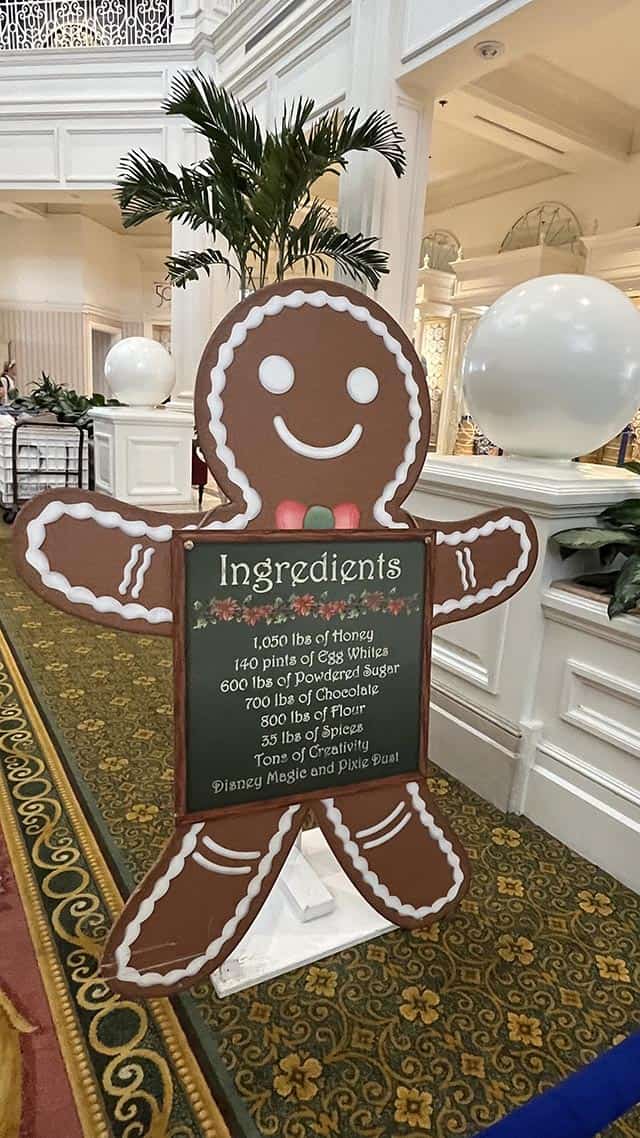 The gingerbread display requires 1,050 lbs of honey and tons of other ingredients! If you ever wondered what happens to all of this gingerbread after the holidays are over, be sure to read this post HERE.
Have you seen the gingerbread house display at Disney's Grand Floridian Resort & Spa? Do you have plans to visit this year? Tell us about it in the comments below and share your pictures with us on our Facebook page.