Now that Christmas is over, what does Walt Disney World plan to do with all that yummy gingerbread? The answer may be quite surprising.
Gingerbread Displays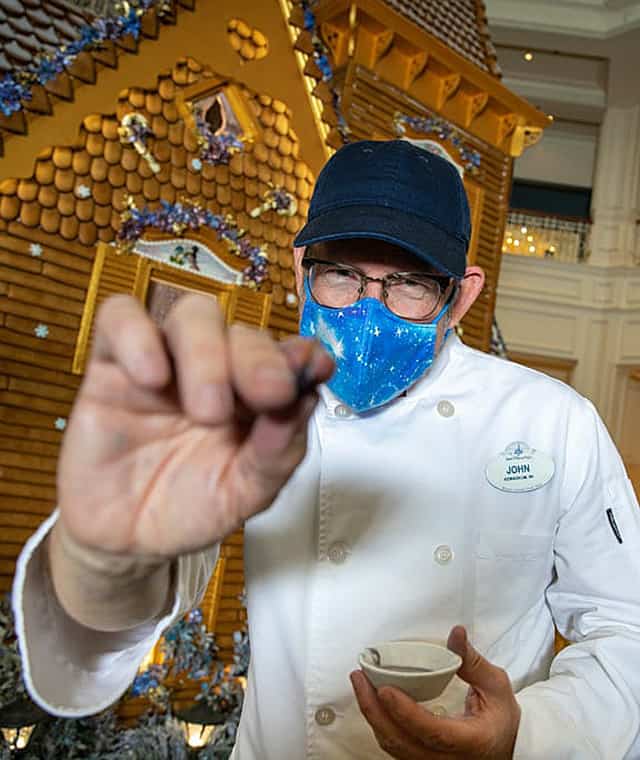 One of my (Donna) family's favorite traditions is to visit many of the Walt Disney World Resorts at Christmas. We enjoy the many beautiful Christmas decorations that can be found all throughout the Disney Resorts. Of course, we absolutely love seeing all of the great gingerbread displays.
At Disney's Beach Club, Guests enjoyed a spectacular gingerbread display in the lobby: a life size, spinning carousel! Be sure to check out the amazing pictures where each horse featured a different character from the Little Mermaid.
Guests staying at Animal Kingdom Lodge, were surprised as a baby giraffe had arrived in the resort lobby one night. This beautiful giraffe was made by Disney's Pastry Chef Team out of the classic Disney gingerbread.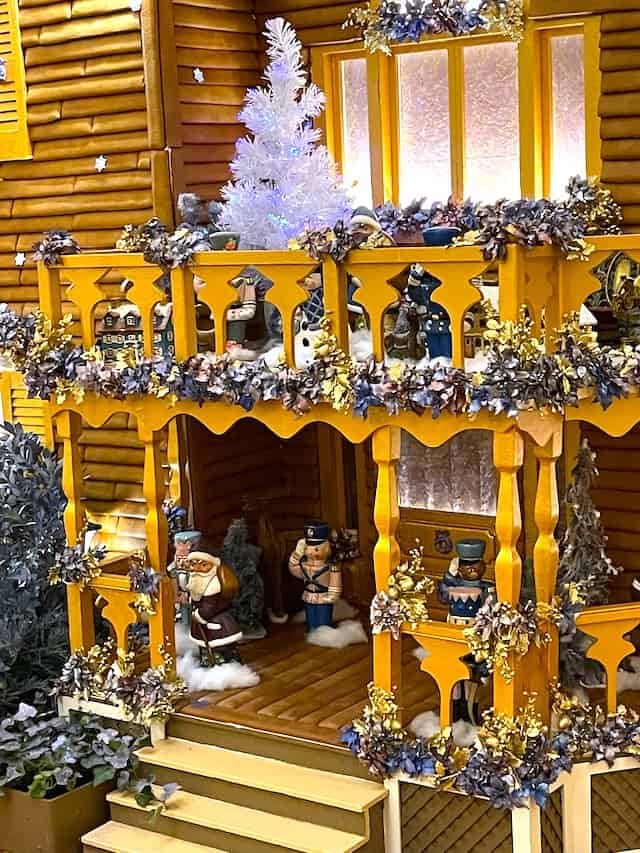 One of our favorite locations to visit is the Grand Floridian with the large life-size version of a gingerbread house. As you step into the stunning Grand Floridian lobby you are welcomed by both the sights and scents of Christmas.
Not only is the gingerbread house stunning, but it is also edible. Check out the 50th anniversary overlay for this classic gingerbread display HERE. You can even learn how the talented pastry chefs construct these displays every year.
What happens to all that gingerbread?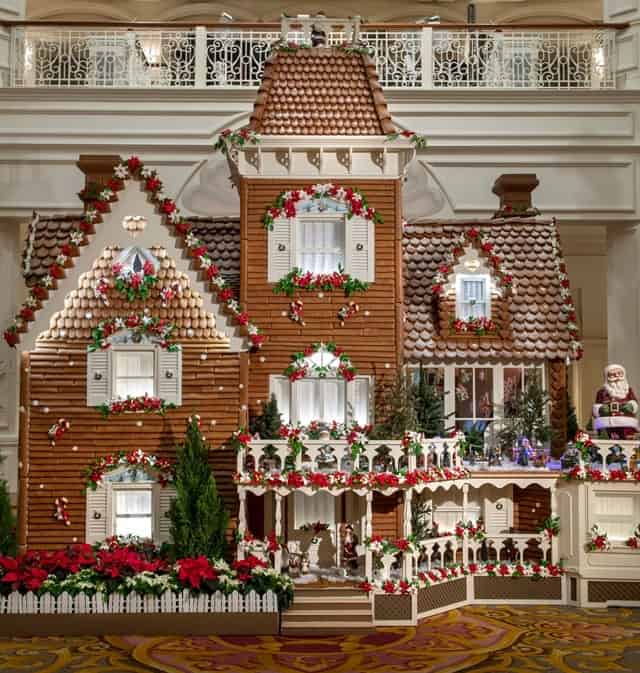 Previously we have shared that Guests can enjoy Christmas decorations even after the Christmas season. Decorations in the theme parks typically begin coming down after the runDisney marathon weekend (January 6-9, 2022). Disney Resort decorations are removed earlier than this.
Walt Disney World announced that all of the gingerbread displays would be on display through January 1, 2022. But what happens to all of that gingerbread?
The gingerbread is removed from the wooden structures and it is turned into compost. The wooden structures are left covered in royal icing that served as an adhesive for all the yummy gingerbread. But what happens to that sugar coated wood is really interesting!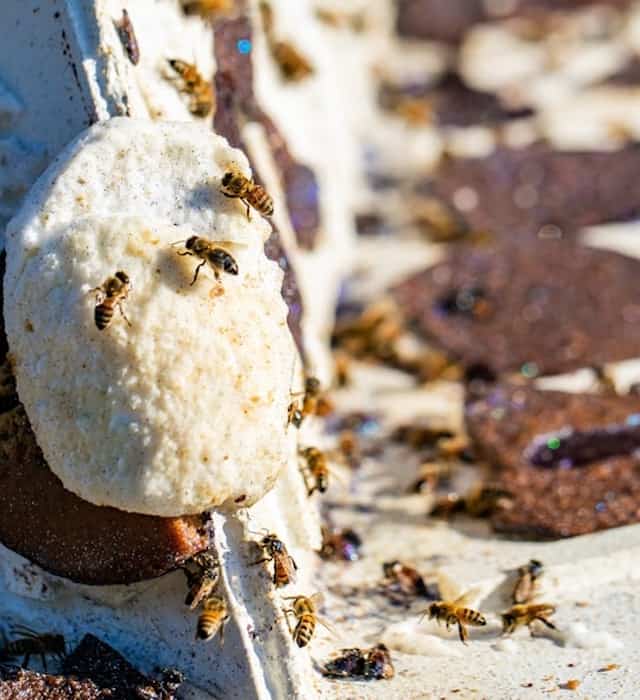 Barry Stockwell, Planned Work Specialist with Event Decorating Support shares, "Ten years ago, when performing our annual gingerbread display cleaning, we noticed bees were very attracted to the sugar on the displays after deconstruction."
Each year these wooden structures are visited by thousands of local bees.
"We decided to bring the display pieces to our Disney tree farm and lay them out in our field to give the bees a chance to collect the sugar on the wooden structures."
Each year these wooden structures are visited by thousands of local bees. This is particularly helpful for bees in the winter months when there are limited food sources. Once the bees have feasted on all of this sweetness, the wooden pieces are power washed and stored way for the next Christmas season.
Check out that all this "buzz" is about:
This is such a "sweet" way to make sure that every piece of these beautiful displays can be used in the best possible way.
Do you enjoy visiting the Disney gingerbread displays? Did you always wonder what happened to all that gingerbread? Which gingerbread displays were your favorite this year? Share your thoughts with us on our Facebook Page.