Calling all Foodies! Festival of the Arts is on the way! Here are the new and returning foodie treats that we are especially excited about.
Festival of the Arts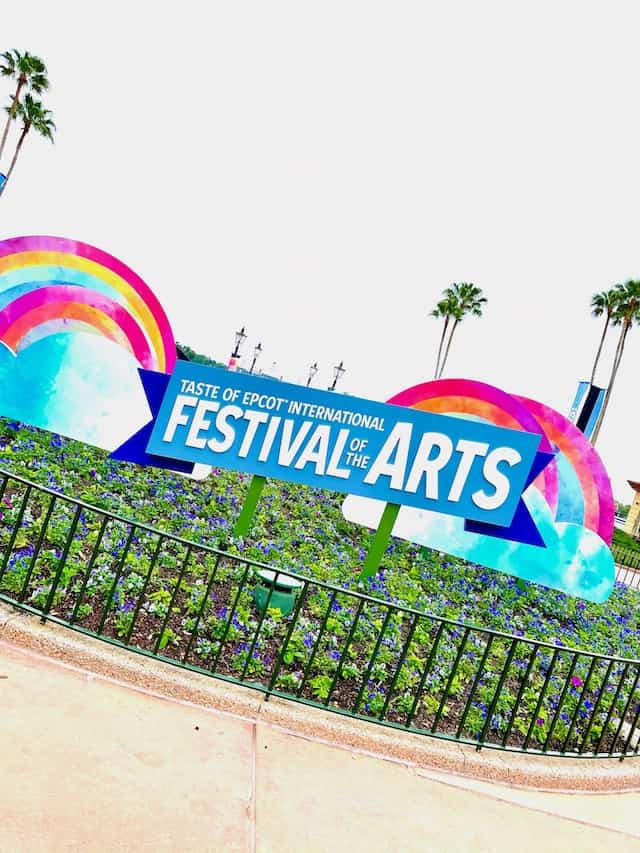 January is here! Not only does it bring with it a new year, but it brings with it the promise that the EPCOT International Festival of the Arts is just around the corner!
This year's festival begins on January 14, 2022. But, if you want to go, you will have to be quick because it wraps up on February 21, 2022. It just never lasts long enough!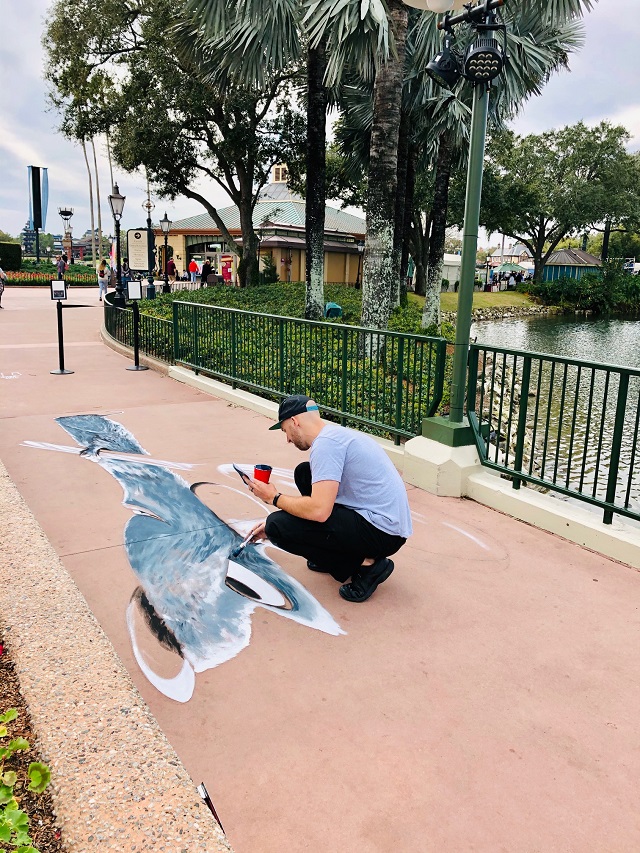 I (Katie P) enjoy all of the festivals, but Festival of the Arts is my favorite of all! I love all of the beautiful art work. There is nothing quite like watching artists bring works of Disney art to life.
I love seeing the festival mural come together as guests participate in painting their own little sections. It is delightful to see the sidewalk chalk art spring up as well. And, there is so much charm in discovering the decals added to World Showcase.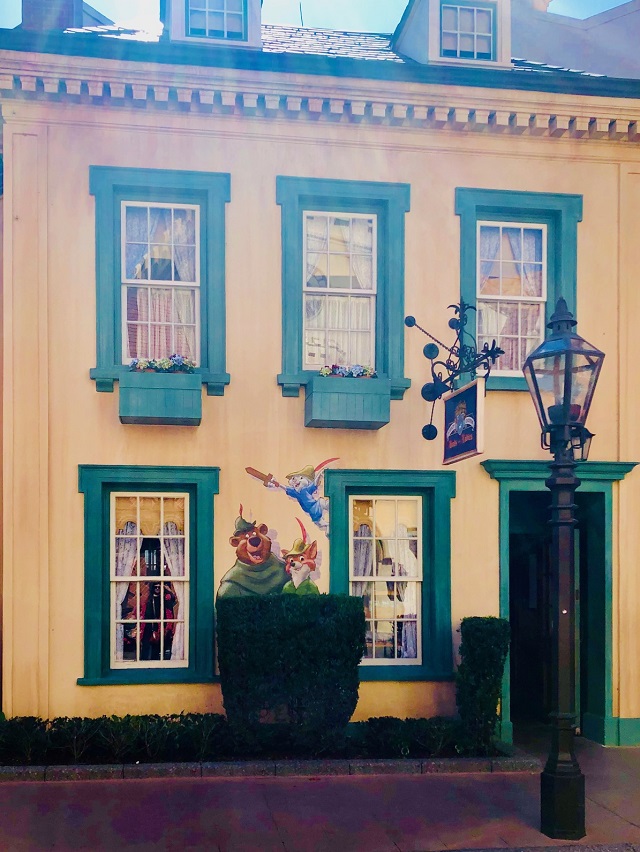 And of course, I love the culinary arts dished up at the food studios. Some of the creations are almost too pretty to eat. But, of course we eat them because many of them are delicious!
This year's menu line up features both brand new and returning dishes. Here, I'll give you a rundown of the ones I am looking forward to most!
Returning Dishes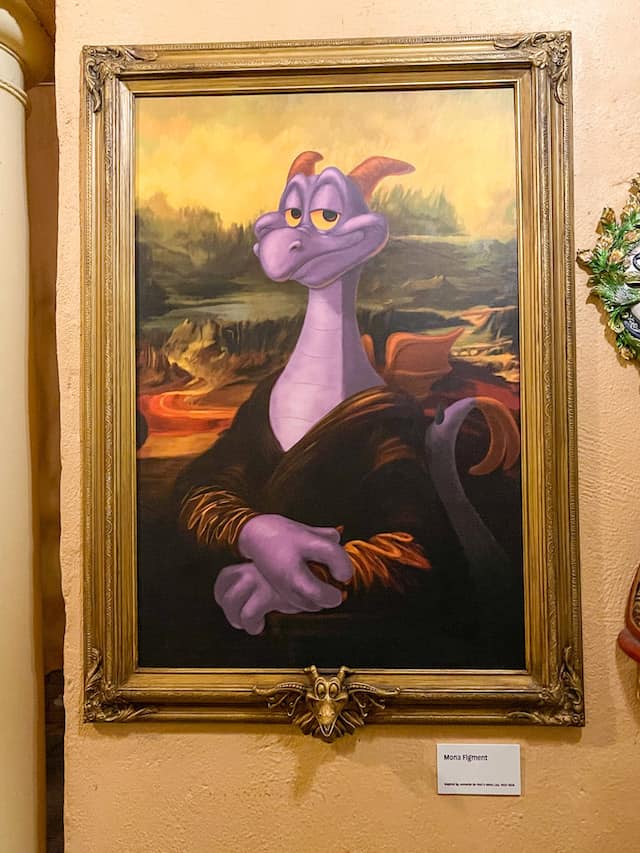 Let's start with the dishes that are oldies but goodies. One of the only issues I have with food festivals is that if I love a dish, it isn't something I can find if I visit later in the year. In fact, it may not even be something I can find if I visit the same festival in subsequent years.
So, if I fall in love with a dish, I have to keep my fingers crossed that it will be back and just as good as ever! Thankfully Disney is bringing back some true rockstars! Here is a run down of 5 greats!
5. Pan-seared Scallops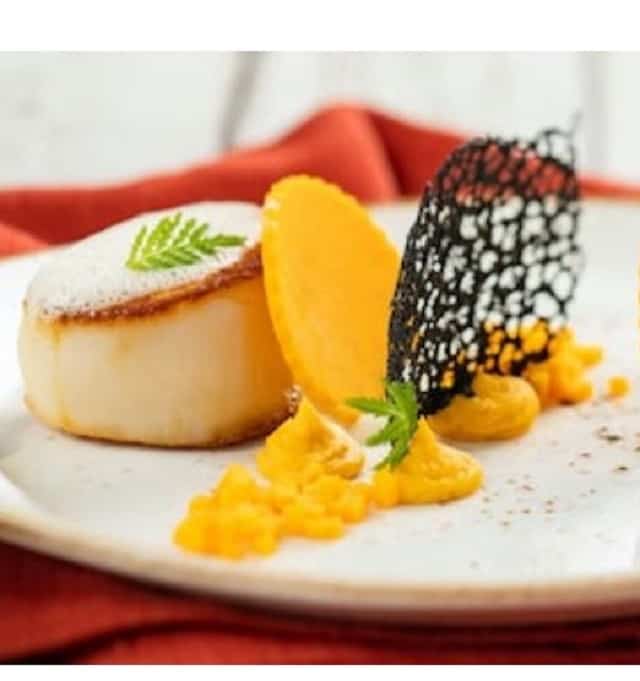 This year Pan-seared Scallops are back at the Artist's Table. You will find this food studio in the American Adventure.
This year's rendition of the dish includes vanilla-butternut squash purée, brown butter cauliflower purée, and lime foam. Disney is piling many of my favorite flavors onto one plate! I have always liked the scallop dishes at this particular booth and will be grabbing this year's.
It is also part of the Wonderful Walk of Colorful Cuisine, representing Orange. So, if you are completing the walk, you know you will have at least one dish to really look forward to!
4. Deconstructed BLT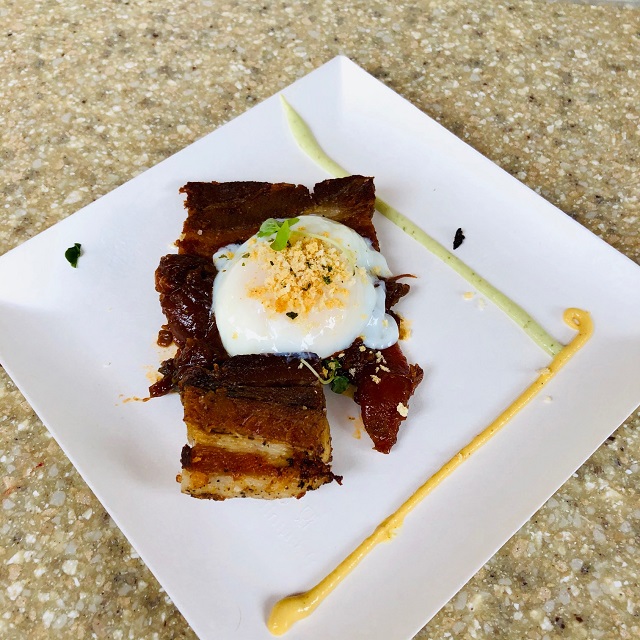 This is a dish that has hung around since the inaugural year of the Festival of the Arts! Interestingly, it is the very first dish I ever tasted at any Epcot festival. It certainly made a lasting impression as it has remained a favorite of mine.
The Deconstructed BLT is Crispy pork belly, soft-poached egg, brioche, watercress espuma, and tomato jam that come together to create culinary magic. If you are thinking "I have never had an egg on a BLT before," don't even worry about it. Just go with it and know that you might find yourself craving poached eggs with your BLT in the future.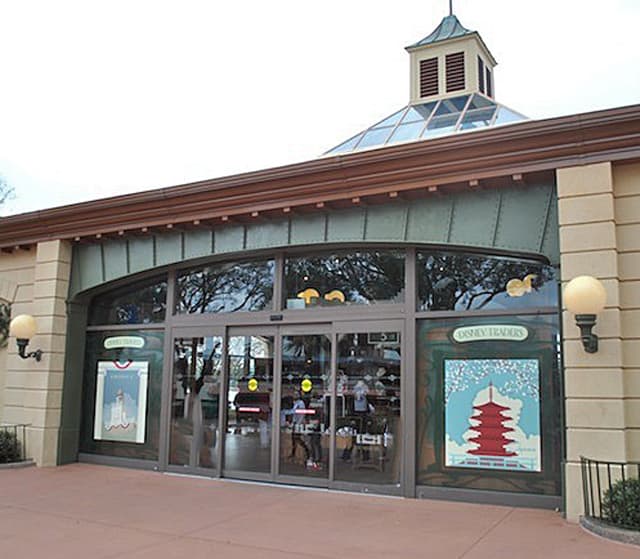 You can find the deconstructed BLT at The Deconstructed Dish. This delightful food studio is located near the Port of Entry gift shop (pictured above if you need a visual to help you find it). It always offers interesting takes on familiar dishes.
It is no surprise it keeps coming back as it is typically a tasty morsel! If this year's version is as good as it has been in the past, it is one you need to add to your wish list.
3. Sipping Chocolate Flight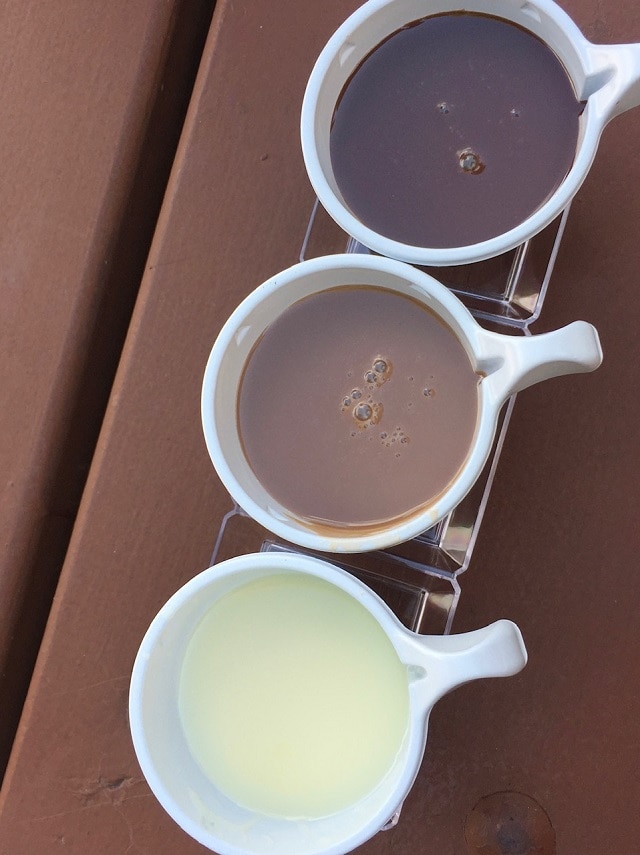 The Sipping Chocolate Flight is another festival dish that has stayed around since the festival's earliest days. The non-alcoholic version is a flight of pure melted white, milk, and dark chocolate.
This dish is incredibly rich. So, if you are going to try it, prepare yourself. You may need someone to split it with. You can find the sipping chocolate at the Artist's Table in American Adventure along with the scallop dish I mentioned earlier.
Not only is the Sipping Chocolate Flight a delicious stand alone treat, but it has a fun Disney Dining hack you can try! Hear me out!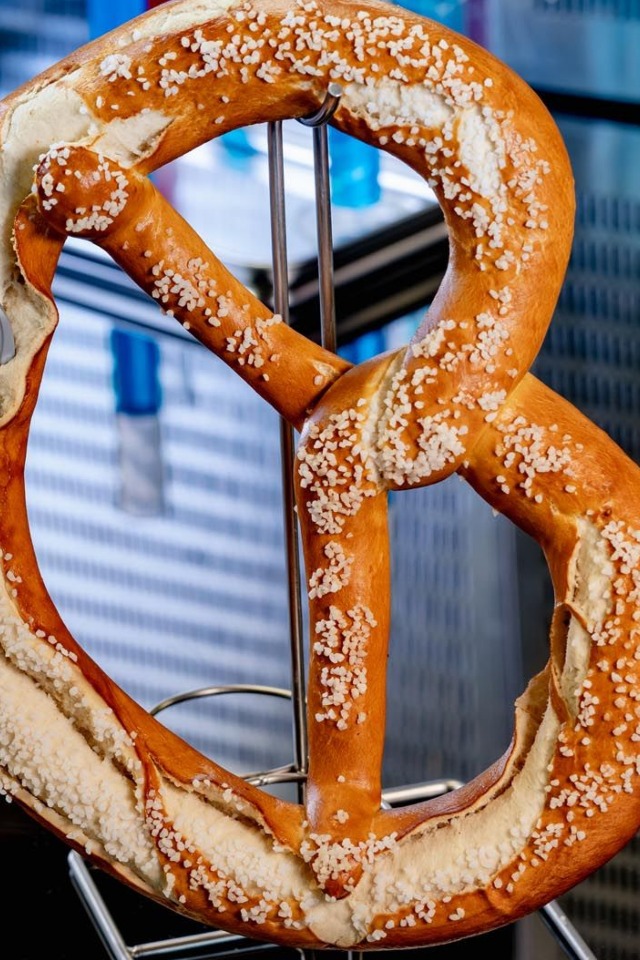 If you start your journey in Mexico (I am team "start in Mexico" for festivals), then on your way to get the sipping chocolate, stop in Germany first. Buy yourself one of the giant pretzels you can find there. Then, proceed to The Artist's Table with your pretzel. Of course, you can also substitute the German pretzel with a Mickey Pretzel if you need a little Mickey-shaped fix.
Once you purchase your sipping chocolate, instead of sipping it, use it as a dip for your pretzel! I am telling you, this is one delicious combination. It also helps cut the intense sweetness with some salty goodness. My family and I share a pretzel and sipping chocolate flight every time we visit the festival.
If you start in Canada, you will need to get the chocolate first and then go after the pretzel to avoid backtracking. Just be careful not to slosh the chocolate everywhere. It's too precious to spill.
2. Red Wine-Braised Beef Short Rib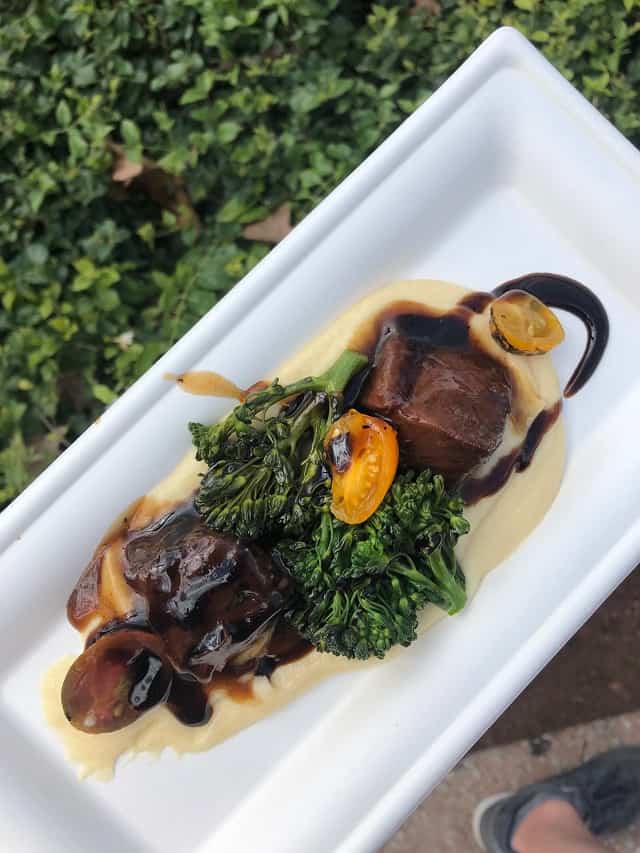 In the words of Mickey Mouse, "Oh Boy!" This one is packed with flavor and is one of my top 10 favorite dishes at ANY festival. You can find this one at Pastoral Palate. The food studio is located in Germany. So, you can try it while you're grabbing your pretzel.
Disney describes it as a "Red Wine-braised Beef Short Rib with parsnip purée, broccolini, baby tomatoes, and aged balsamic". And, like I said, it is as good as it sounds.
In the past, the short rib has be fork tender. The vegetables have been flavorful, and the parsnip puree is stellar. The sauce brings the whole thing together perfectly. There is nothing I do not love about this dish.
1. Sushi Doughnut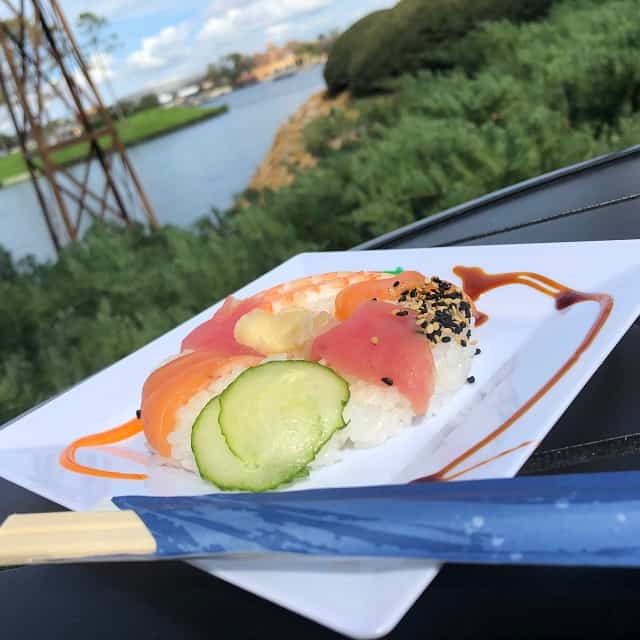 If ever there were two ingredients that sound like the should not be together, it is "sushi" and "doughnuts." However, EPCOT's International Festival of the Arts discovered a way to make this combination make sense. Guests can purchase the Sushi Doughnut at Goshiki. You could probably guess that his food studio is located in Japan.
It is absolutely divine. It makes a great snack or lunch without being too heavy, and it packs just enough protein to give you some much needed mid-day energy. Of course, it would make a fine supper as well. Honestly, I'd eat it for breakfast if Epcot opened early enough.
If you love sushi, put this on your list. I love it so much that it, like the short rib, is another of my all time favorite Epcot festival dishes.
New Dishes!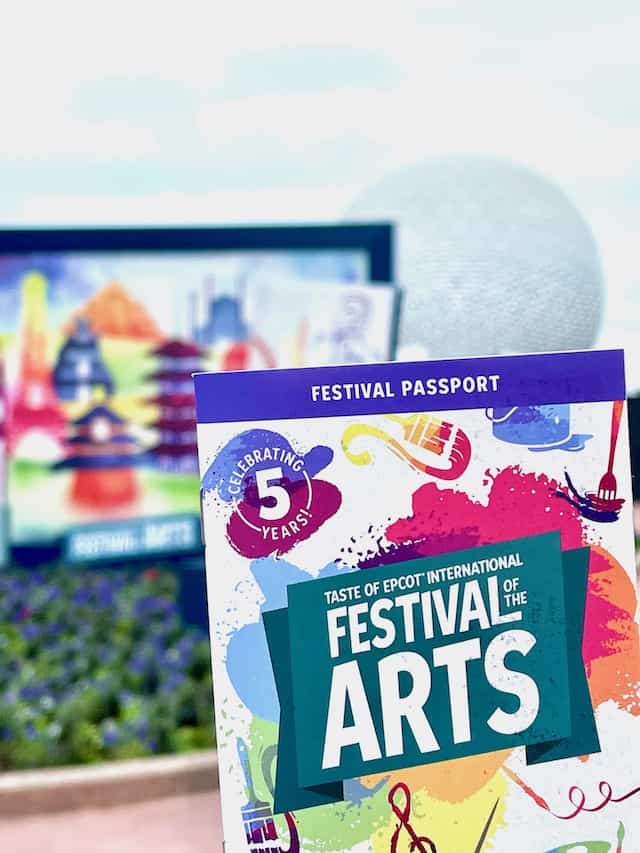 Of course there are some new dishes that look exciting too! Some of them are even from brand new food studios making their debut in 2022.
Here is a quick run down of 5 new delights I can't wait to try! This was tough as there are so many excellent sounding choices.
5. Spicy Ajiaco Soup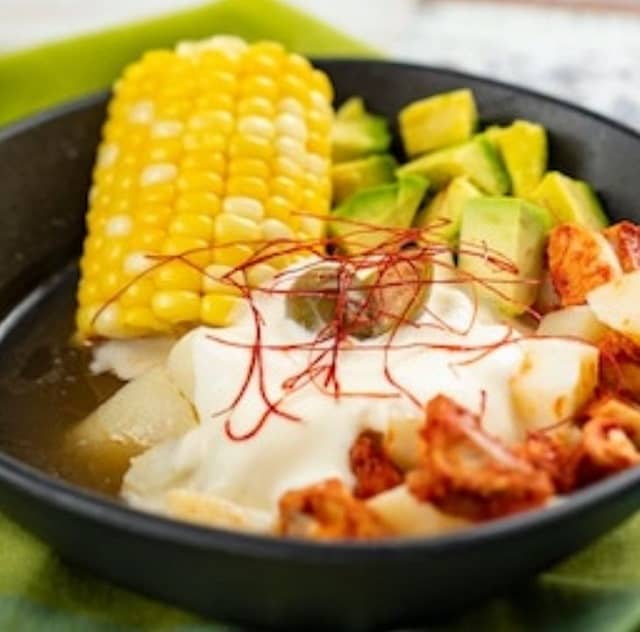 First up is a dish from the Vibrante & Vívido: Encanto Cocina. This food studio is Between Morocco & France and will provide guests with a taste of Disney's award winning film Encanto!
The dish I most want is the Spicy Ajiaco Soup. It is filled with guajillo and árbol chili-spiced chicken, potato, avocado, corn, and crème fraîche.
I don't normally like spicy food but just LOOK at this soup! It looks magical. Plus, I am sure la Familia Madrigal would never steer me wrong!
4. Tomato Soup with Grilled Cheese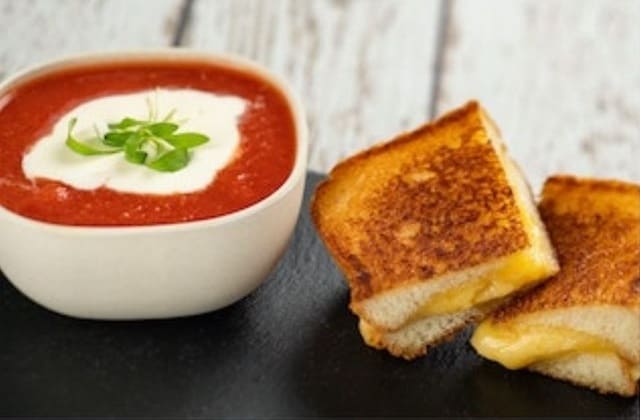 Next is the Tomato Soup with Bacon, Apple, and Brie Grilled Cheese. This dish is located over at Pop Eats near Port of Entry.
It sounds so good. I love Brie, and grilled cheese with tomato soup is one of my favorite comfort foods. I can't wait to try a gourmet twist on an old favorite.
3. Trout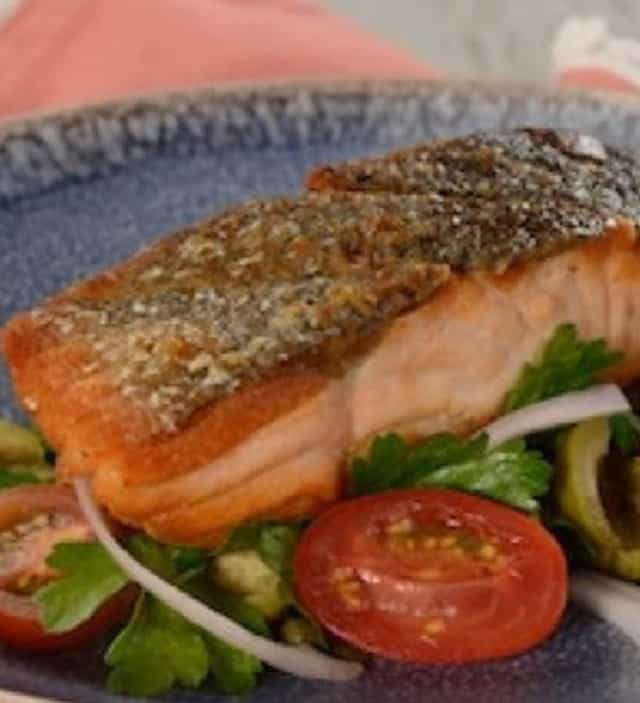 Another one that sounds like it might be a winner is the Cast Iron-seared Steelhead Trout. It is prepared with parsley salad, grape tomatoes, Kalamata olives, capers, and lemon aïoli.
You will find this brand new dish at Craftsman's Courtyard. This is another new food studio. Look for it near Disney Traders.
2. Carrots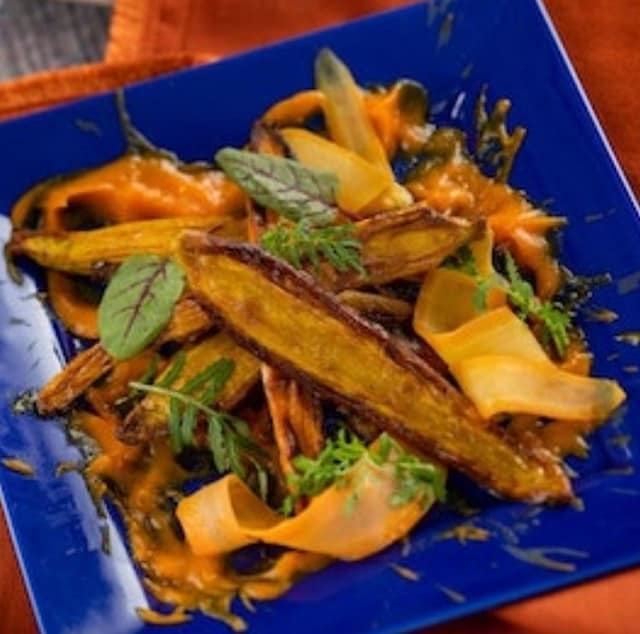 Next up, I can't wait so try Carrots Three Ways. The dish includes, you guessed it, three carrot preparations: berbere-spiced grilled carrots, pickled carrots, and carrot ginger purée.
The carrot dish is on the menu at Tangierine Café: Flavors of the Medina. It is located in Morocco.
You might think it is unusual to be excited for carrots, but I love well prepared vegetables. Also, I love when I find a snack that I can eat that balances out some of the salt and sugar I consume in Disney with actual nutrients.
1. Beet Carpaccio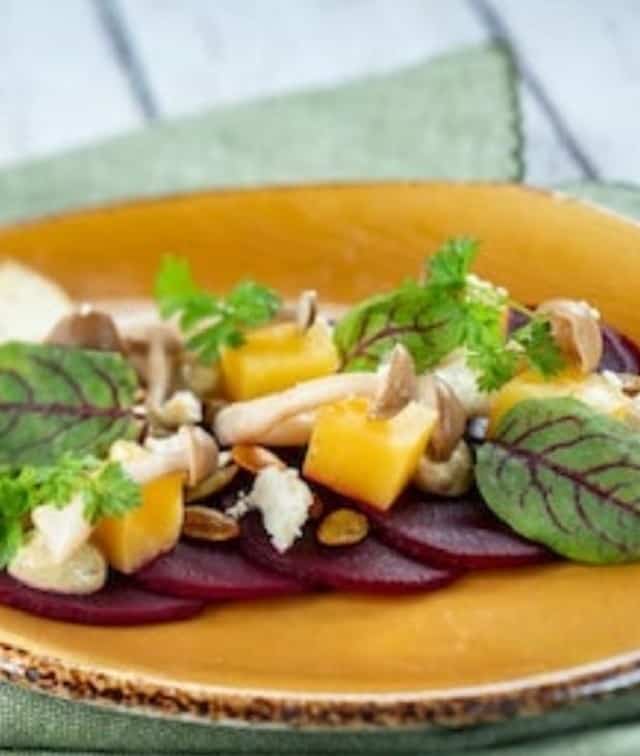 If there is one thing in the culinary world I adore, it's a good beet dish. A vegetable has no business being so delicious, but when prepared correctly, beets are the best.
Gourmet Landscapes located in Canada has this year's beet dish. It is described as Blood Orange-braised Beet Carpaccio with mustard vinaigrette, pickled clamshell mushrooms, golden beets, and crostini.
It is part of the Wonderful Walk of Colorful Cuisine, representing red. So, if you are doing the activity, it is one to grab.
Honorable Mention: Popcorn Bucket!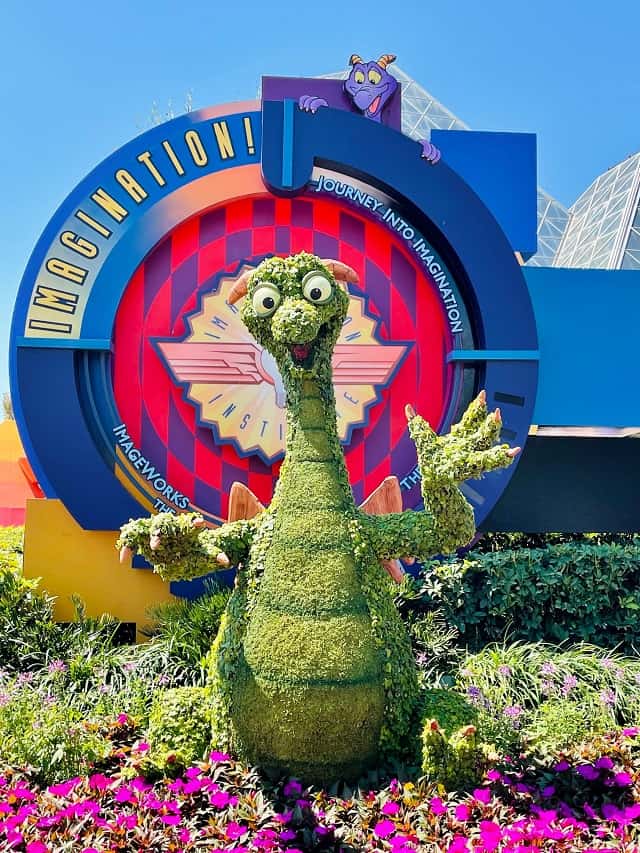 In case you haven't heard, this year, Festival of the Arts is offering the best popcorn bucket EVER. It is a Figment popcorn bucket.
The bucket comes filled with Rainbow Popcorn. While I am not excited to eat rainbow popcorn (I'd prefer the good ole yellow kind), I am THRILLED to see this bucked. I am a figment fan!
You can (hopefully) find this bucket at Pop Eats near Port of Entry. But, this is sure to be a popular one as Figment has a cult following despite what they did to his ride. So, if you want one, you might have to stand in a bit of a line.
Hopefully supply line issues will not affect Figment the way they have been affecting lightsabers and lightsaber cases over in Galaxy's Edge at Hollywood Studios. I am wishing that there will be plenty for everyone who wants one!
What are you excited to eat this year? Did I miss any of your picks? Let us know in the comments below or on our Facebook page. Or, keep the conversation going and share them with us in our crew, too!