A lot of people around the world have tried to bring a smile to their neighbors during the pandemic. We recently spotted this adorable father daughter pair in Spain who dress up as various characters for their daily walks!
This adorable father and daughter are bringing a little magic to their neighborhood in Spain.
Captured on video in several different character costumes, they make taking out the trash look like a blast!
Check out a few of their outfits below!
First up, there's Belle and the Beast, complete with a rose!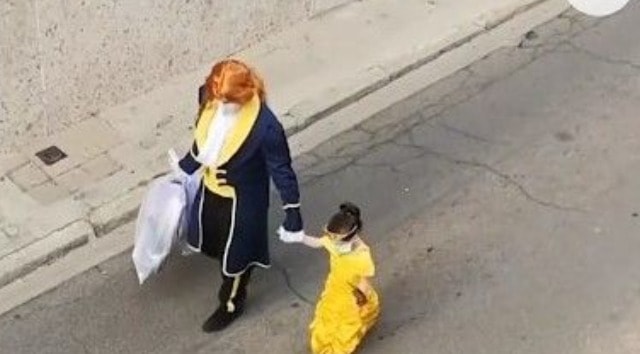 Next we have Elsa and Olaf: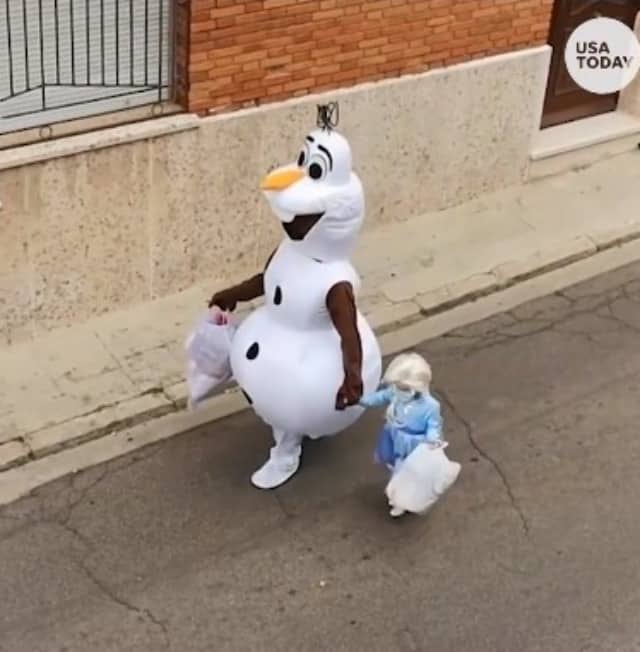 My personal favorite, Rapunzel and a rather large Pascal: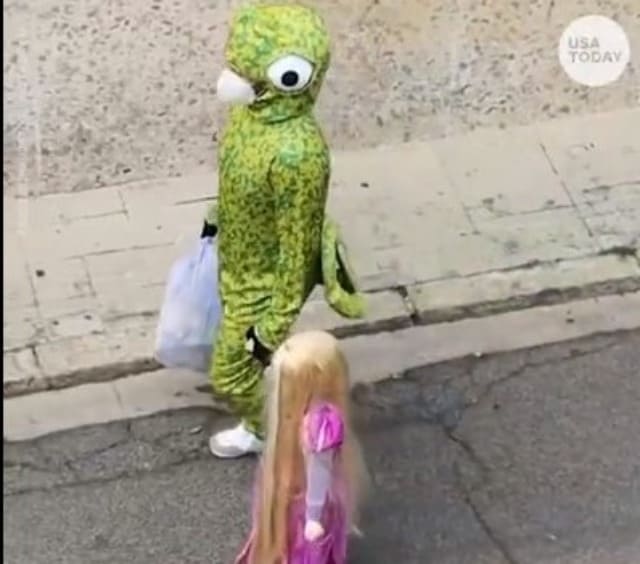 Spider-Man (times two):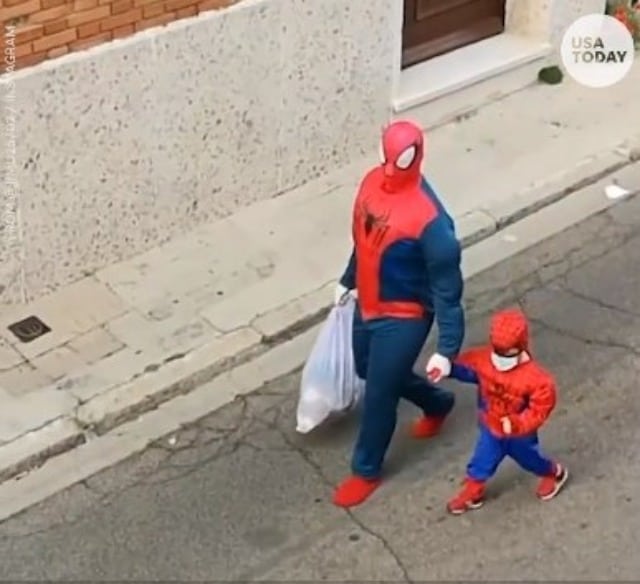 Even though it's not Disney, I love the Batman and Wonder Woman outfits:
Check out the full video (courtesy of USA Today) below:
It's been so much fun seeing how people around the world have brought a little Disney magic to their homes. We wrote about some creative people making Disney song parodies and recreating rides in their homes.
We have also written about lots of other pandemic Disney fun and different ways to bring magic into your home during this unprecedented time. Back in March, we started a series called "Disney-fy Your Downtime!"
Check out our articles on Disney board games, Disney coronavirus memes, Disney Activities to do at home, Disney books, Disney reading club, Disney's first ever Summer reading list, Toy Story theme night, Disney records playlist, Disney DIY projects, Disney work outs, Disney writing prompts for kids, Disney STEAM classes and so much more!
Disney has also been sharing several recipes, which we have written up for our readers to enjoy!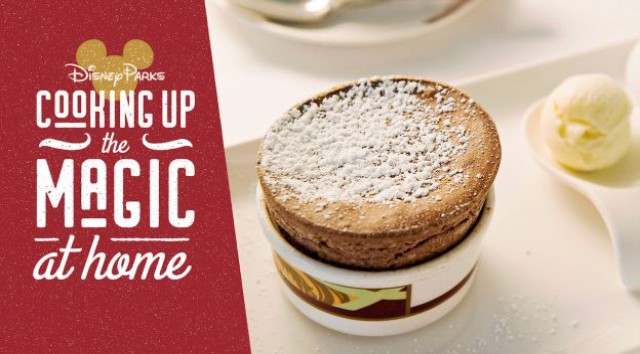 How are you "Disney-fying" your downtime? Maybe you've decorated windows, had a Hamilton theme night or made Disney Crafts? Let us know in the comments on Facebook and in our Facebook group!
-Rebecca W Davis