If there's one thing that the Coronavirus can't stop, its the creativity of those of us who love Disney. Check out all these hilarious Disney memes about isolation, germs, and keeping occupied at home.
I don't think I'll ever tire of Disney memes! Disney memes that make us laugh during this time of misfortune are good for the soul!
This is in no way an exhaustive list, but here are some of my favorite Disney Coronavirus memes of 2020.
Frozen Memes
Funny enough, this one swaps the sisters in terms of which one is introverted and which one is extroverted in order to show how each group feels about the shut down.
Also, 30 days? Who are they kidding? My state (Virginia) is shutting down for closer to 90!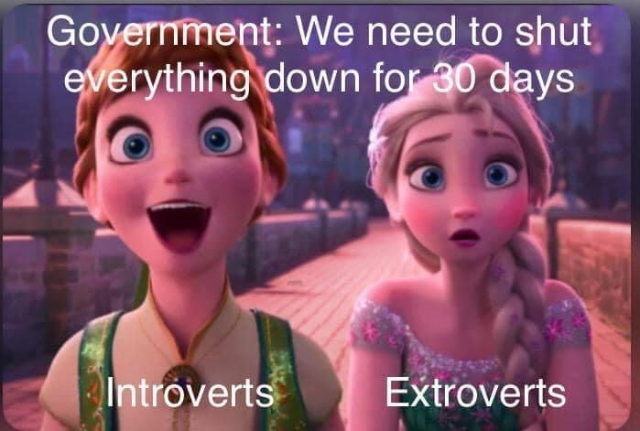 Olaf tries to see the silver lining, but alas even the mouse has had to shut his doors!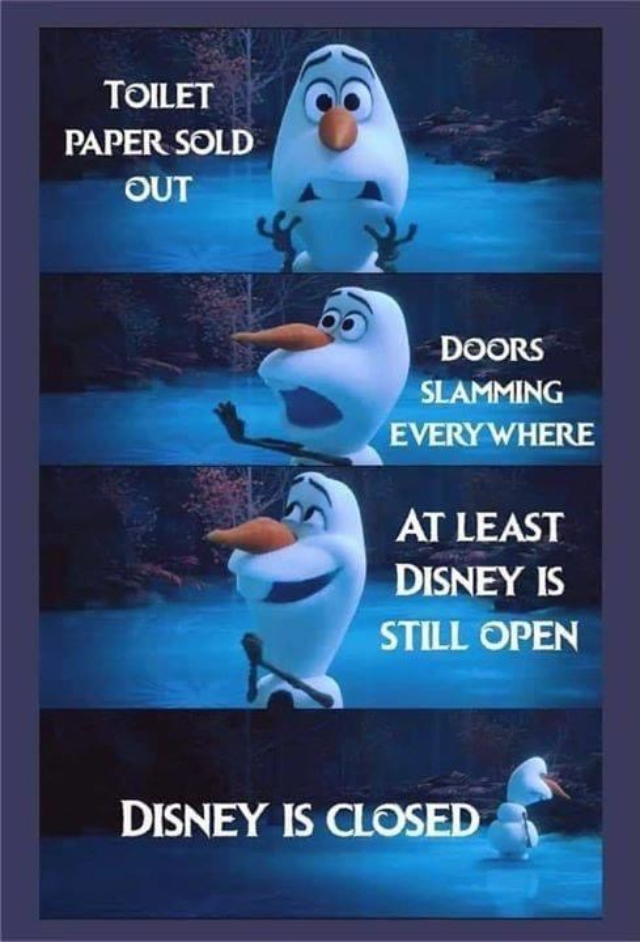 Here's an obvious one from Frozen. I'm waiting to see a Let it Go parody that pertains to one's body:
"Let it go, Let it go, can't exercise anymore. Let it go, let it go, just open the fridge door. I don't care what they're going to say. Let the feast rage on… my sweatpants still fit me anyway!" Someone who can sing should make that.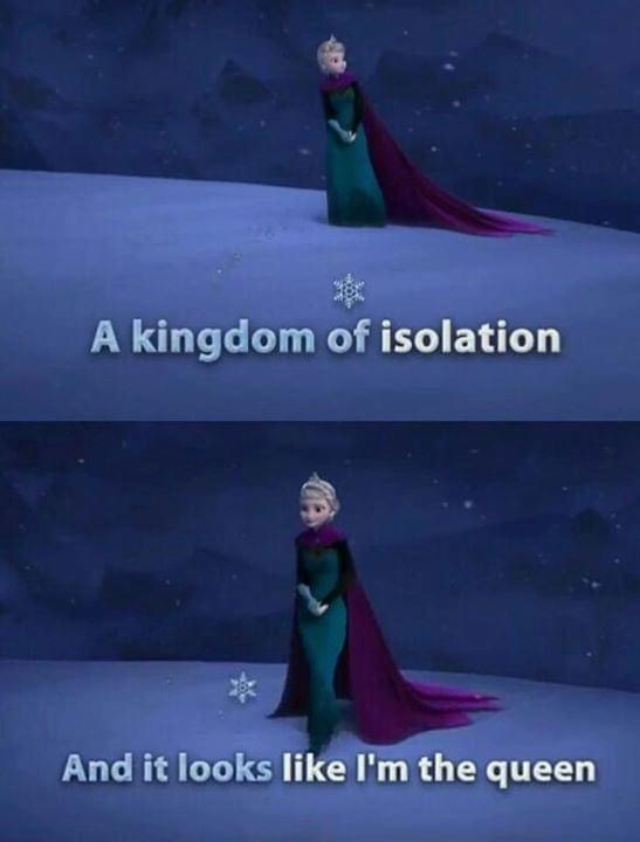 Someone needs to show Olaf how to Zoom.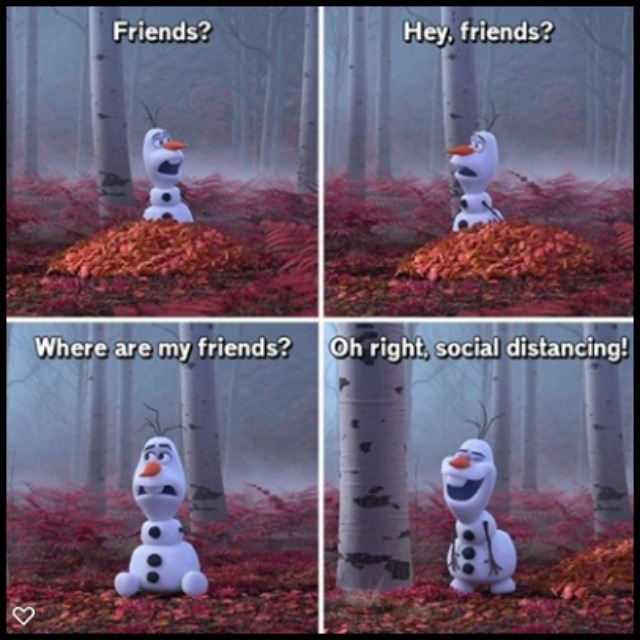 Beauty and the Beast Memes
It turns out a LOT of the Disney Princesses and their sidekicks know their way around isolation. Anna, Elsa, Belle, and Rapunzel have all spent time sheltered away from the rest of the world.
This one isn't strictly Coronavirus related, but I've found myself doing the same in quarantine: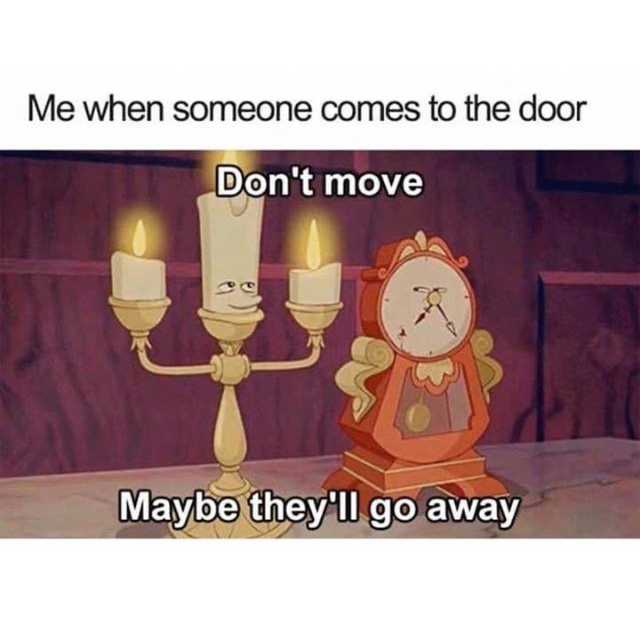 It wouldn't be a coronavirus meme set without some toilet paper jokes, would it?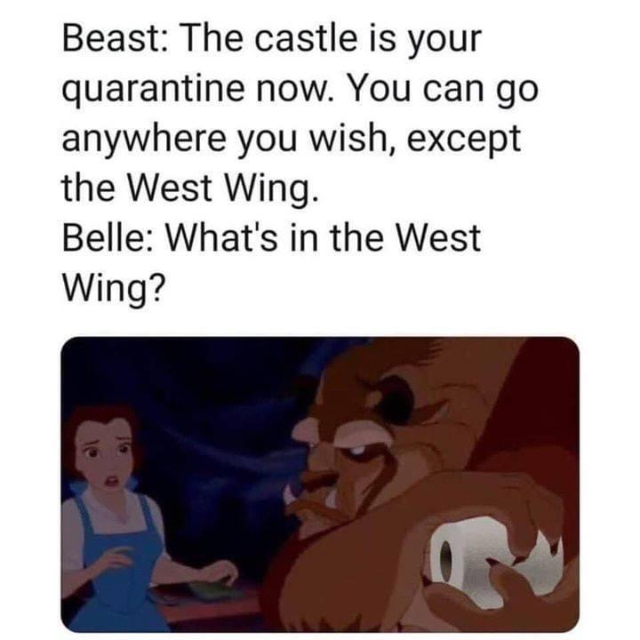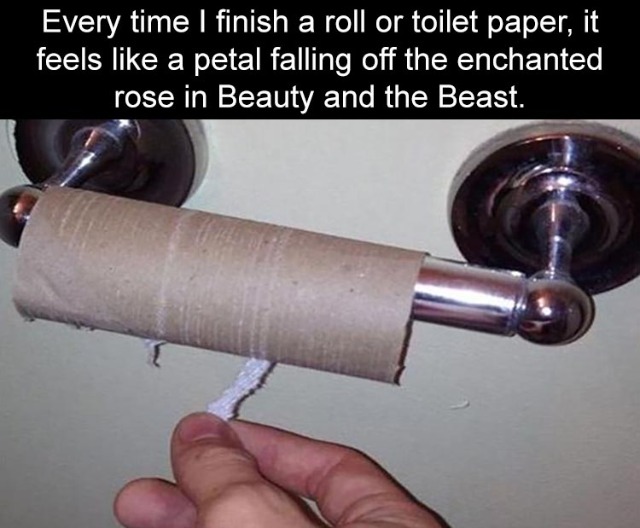 And, yeah, even I (introvert) sort of feel this way when I do go out now! Also, I'm super awkward because I'm out of practice speaking to other humans.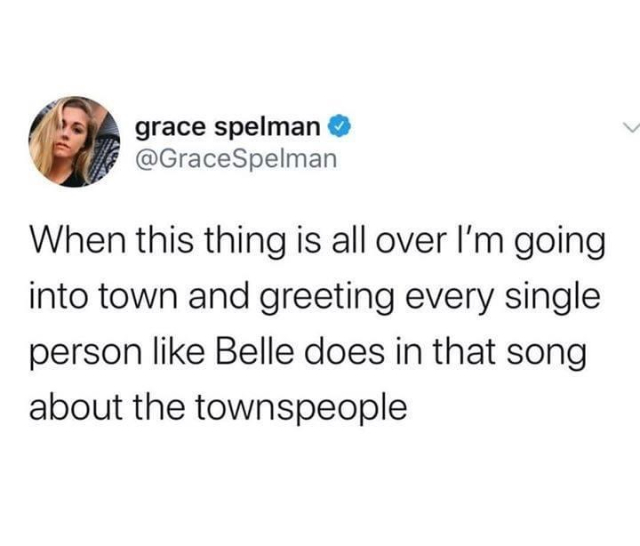 Tangled Memes
Obviously my favorite princess, Rapunzel, knows how to keep busy in isolation.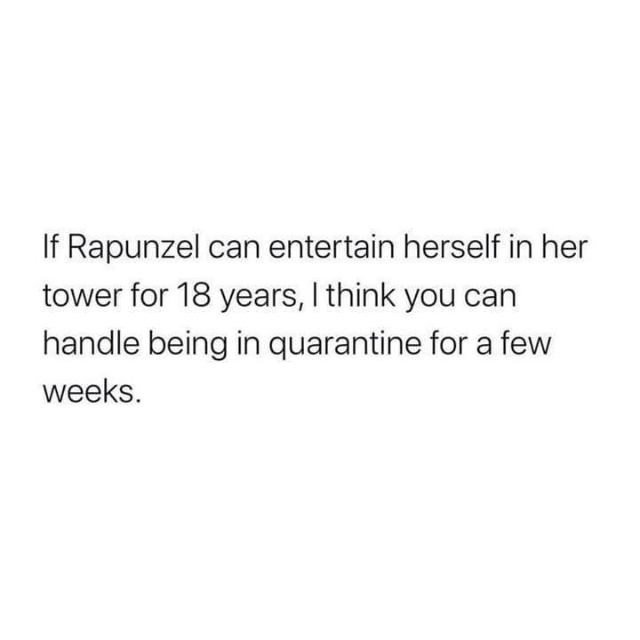 Looking for something to do? Rapunzel's opening song has some ideas for you!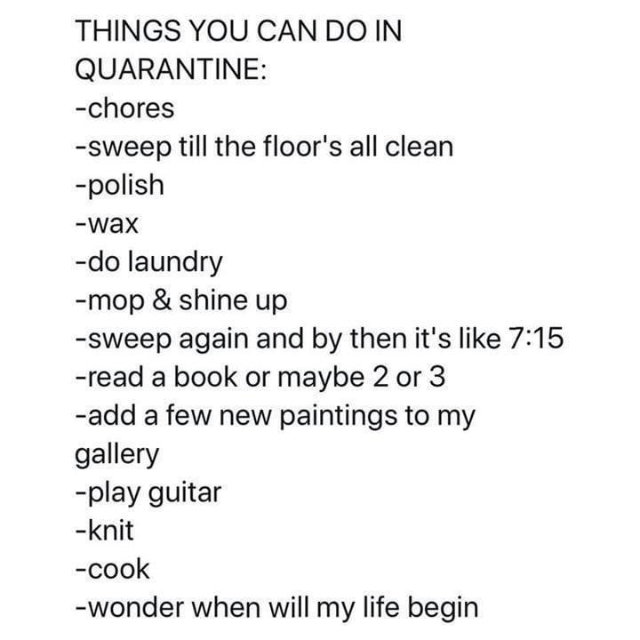 Mother Gothel is one of the more realistic Disney Villains, which to me, makes her all the more terrifying. But props to her ability to keep her "daughter" occupied for all that time!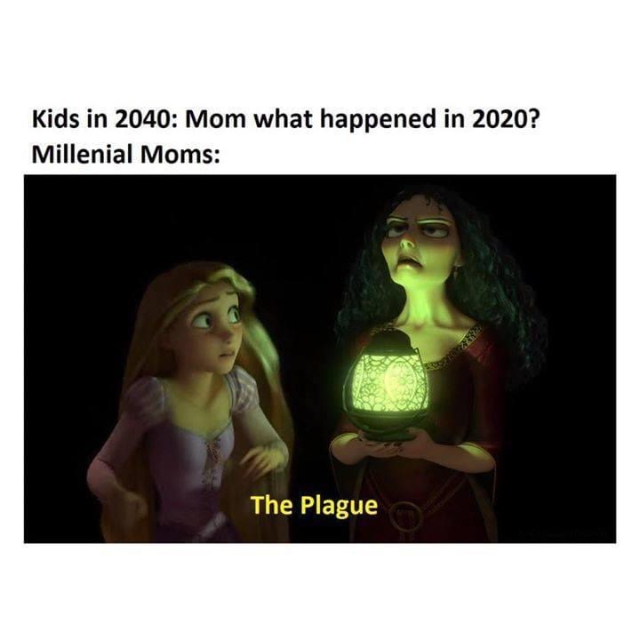 Monster's, Inc. Memes
The Monster's, Inc. memes seem to center around a central theme of the CDA, Child Detection Agency.
I don't think we ever found out what became of the CDA once it was understood that children aren't dangerous to monsters. I guess now we know: they are keeping Monstropolis safe from the coronavirus!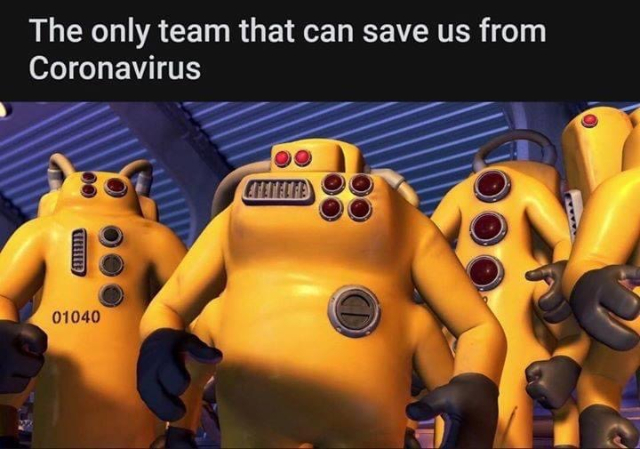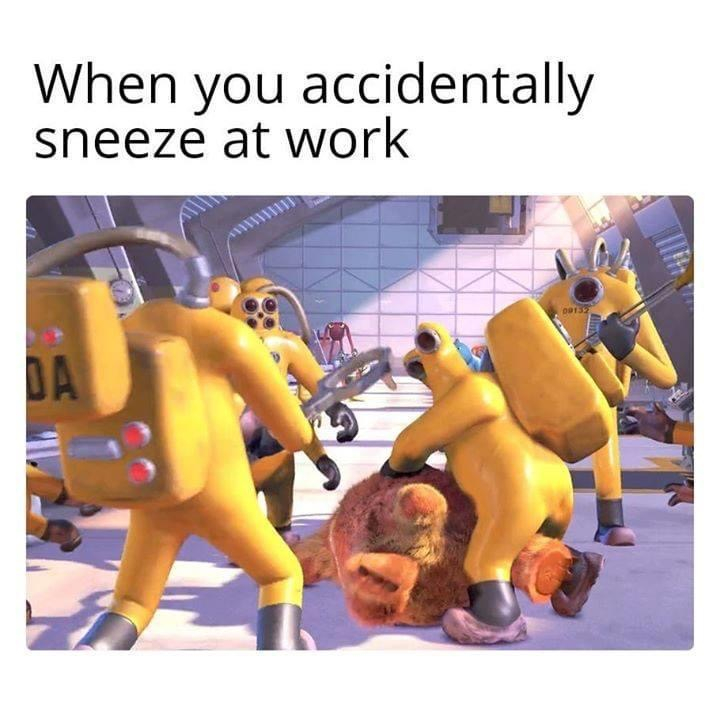 I mean, it could just be allergies, right!?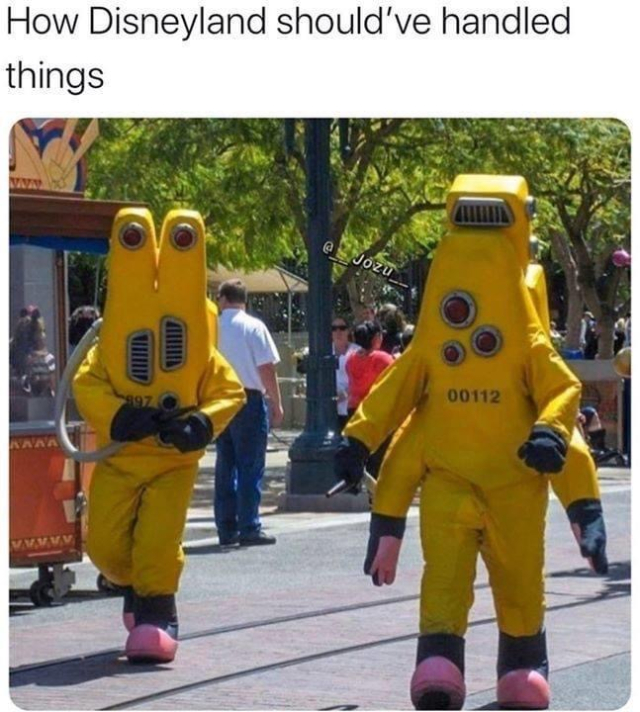 Toy Story Memes
When you think about it, the Toy Story toys are pretty much in isolation from the rest of the world most of the time! We could learn a thing or two from them!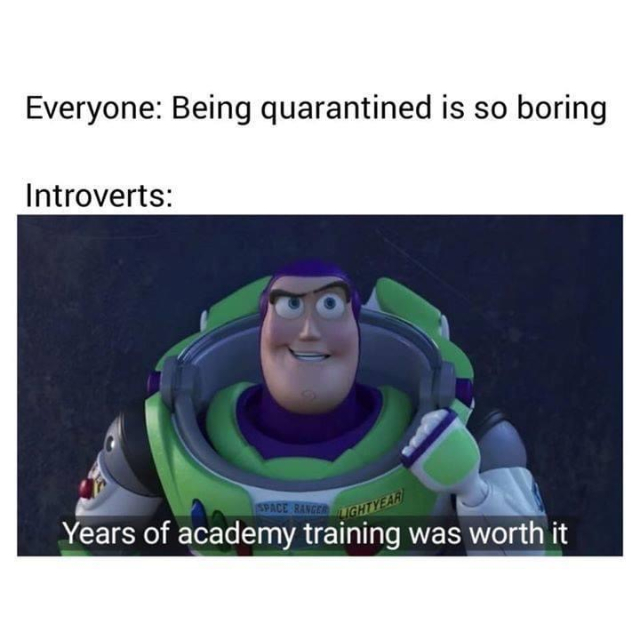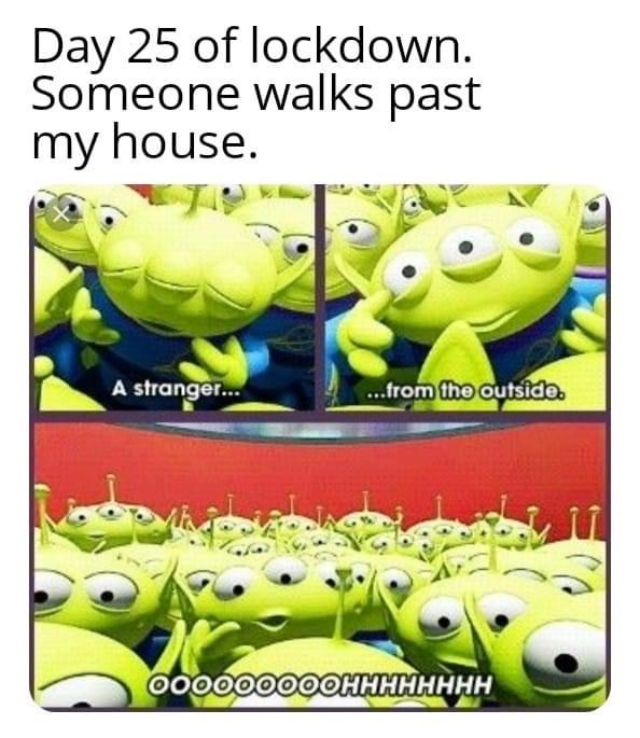 Another idea of a fun way to entertain your neighbors on their walks: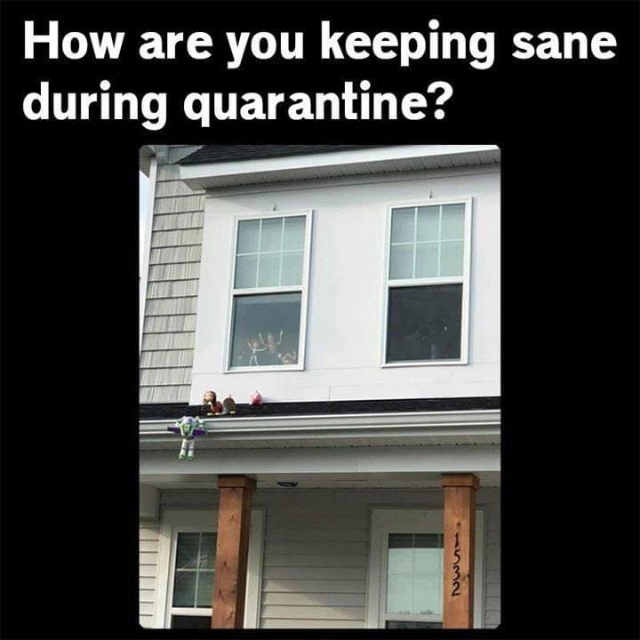 Jungle Book Memes
Balloo has some good advice during these trying times: if you have what you need, you're good!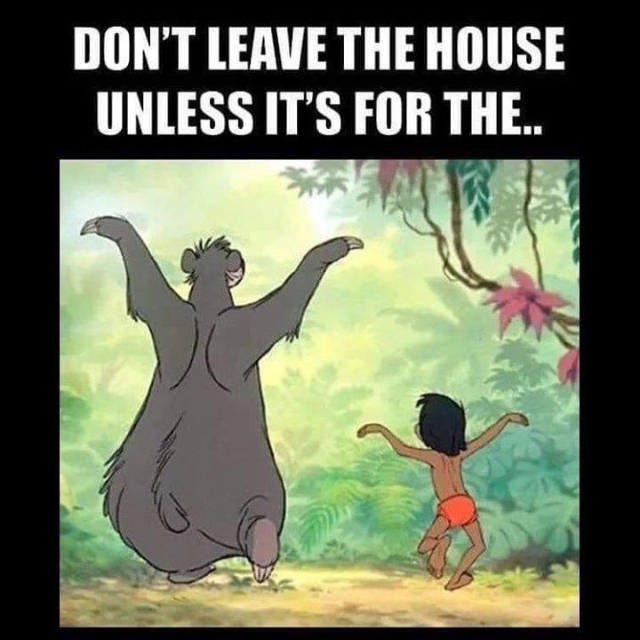 Wash your hands, people! Protect the vulnerable!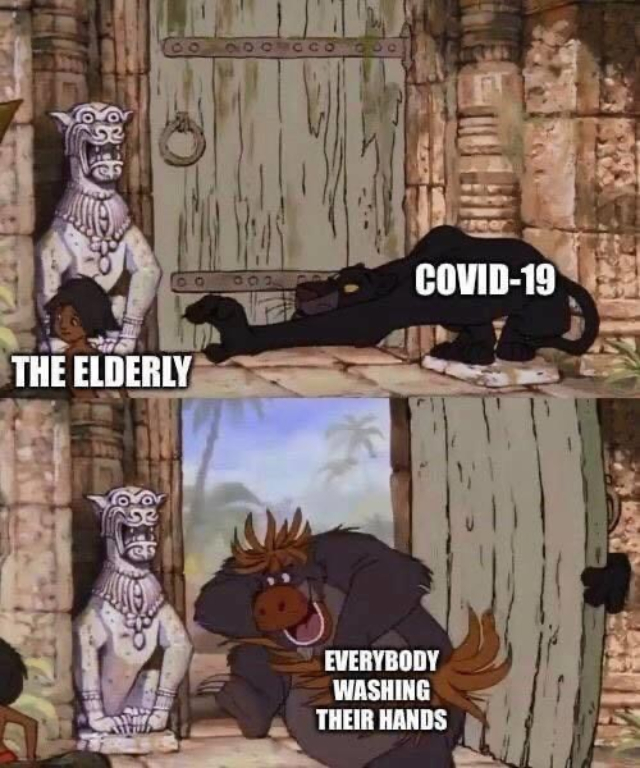 Marvel Memes
I thought it was Dr. Strange who could see the future, but I guess in this case it was Iron Man: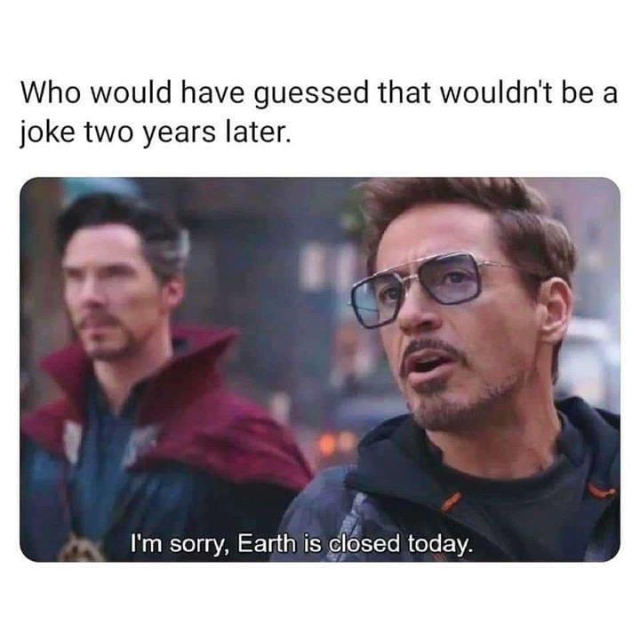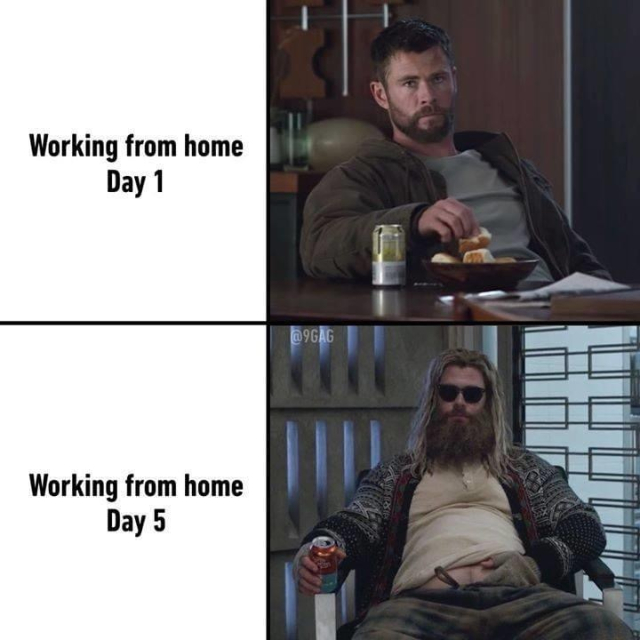 This one is my favorite of them all for some reason. I just love Ant-Man and these two actors together.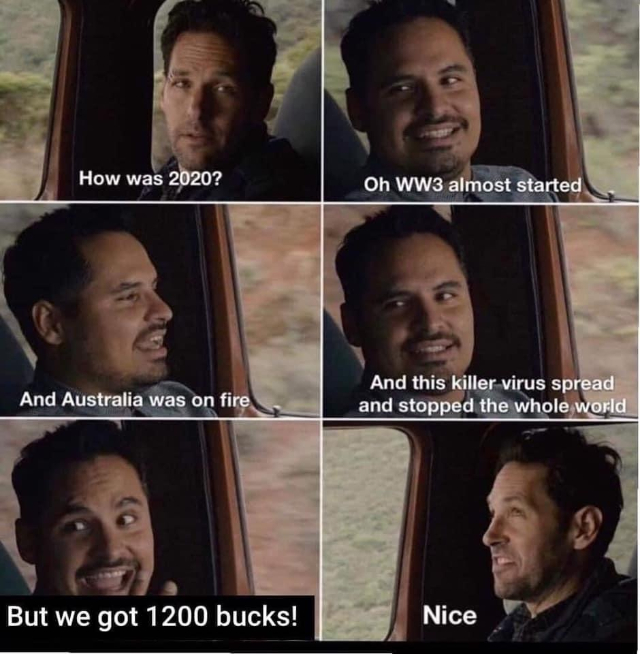 Disney Travel Memes
Is anyone else bummed out that we can't go visit the mouse right now? Uh, yeah, we all are!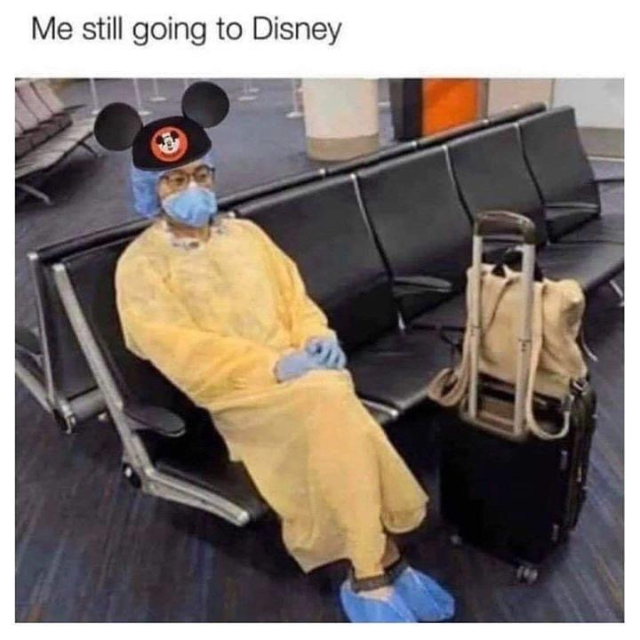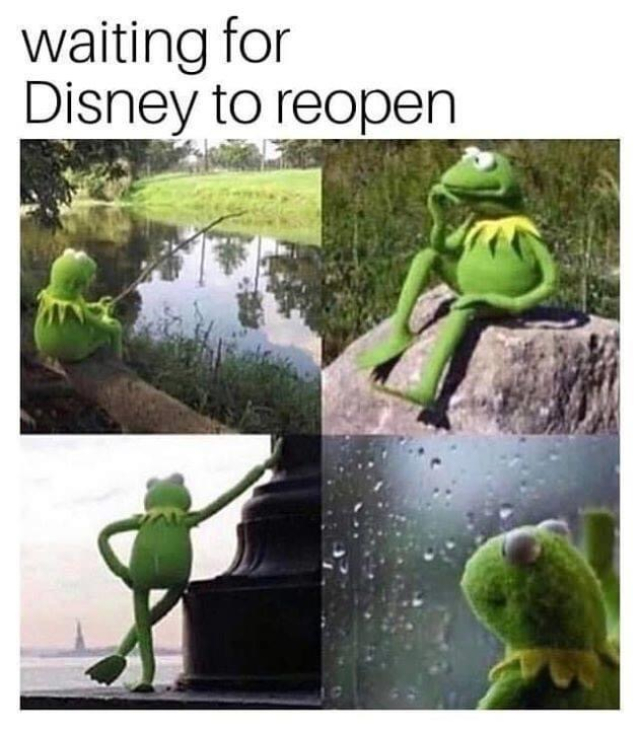 The Little Mermaid Memes
This one has a bonus "The Office" reference: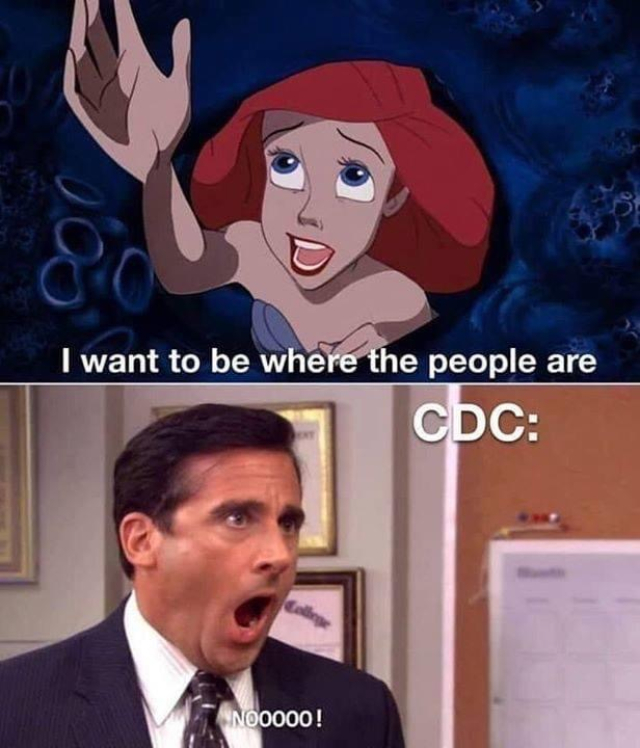 Don't give her the Lysol, Ariel! Don't do it!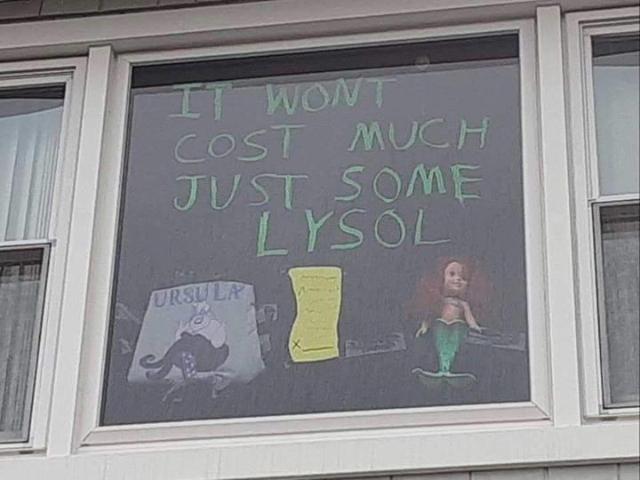 Misc Memes
Here are all the ones that I found that were the only ones from their films. First up, Moana!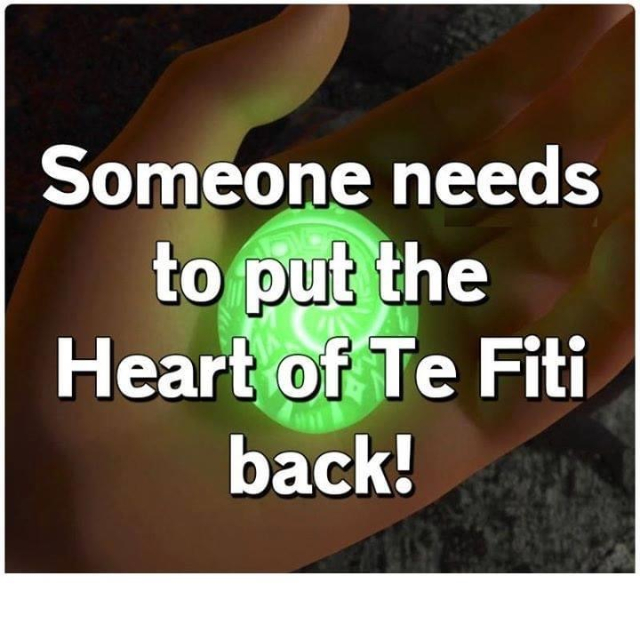 Basically, yeah: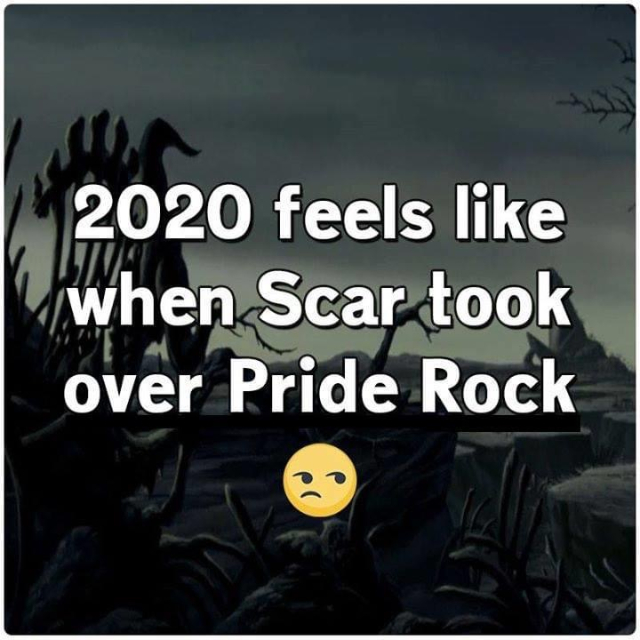 Stitch has all the quarantine feels: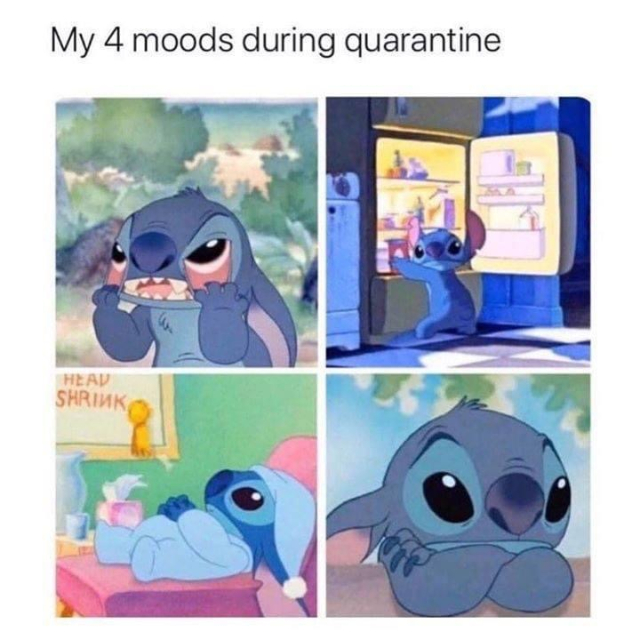 Excellent point, Genovia is handling this as well as any fictional kingdom could be!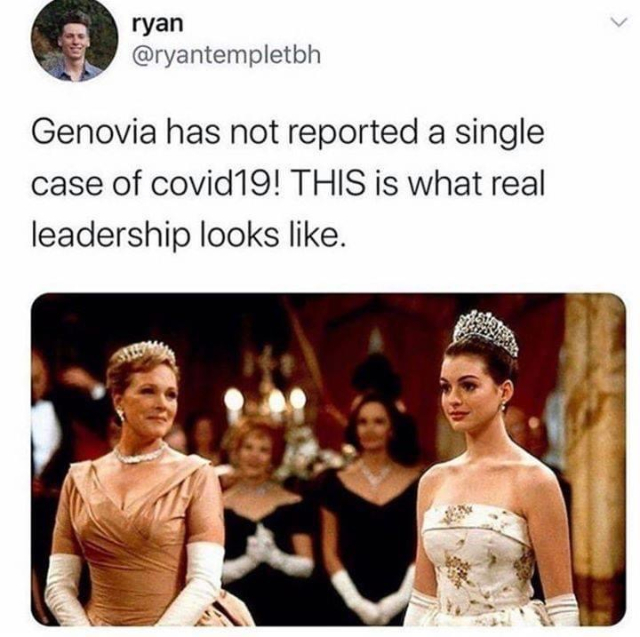 I thought this one was pretty weak, but kind of funny I guess: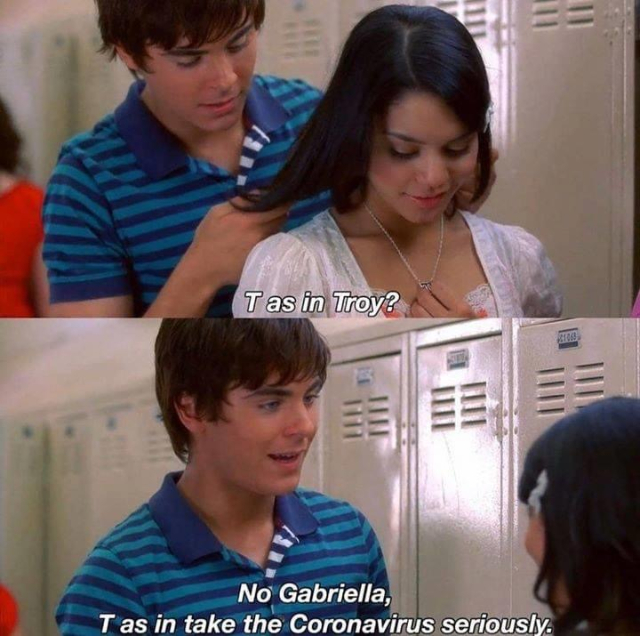 Wait, should we get plastic bubbles for ourselves? No, that's crazy, right?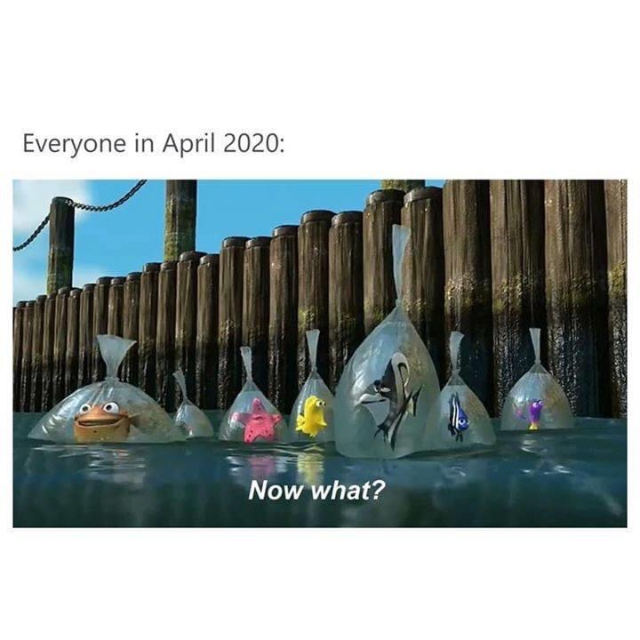 Yeah, all of us except for that one friend we all have who is working out like crazy.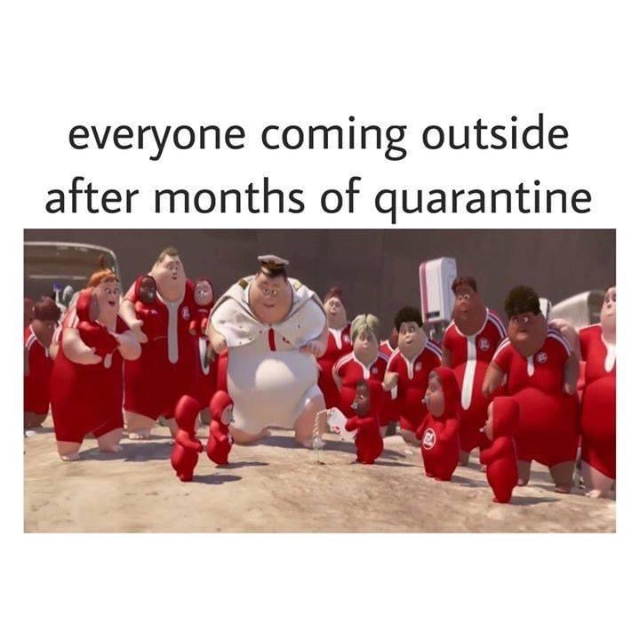 Oh Remy, how could you do this to us? Is it because you want us all to learn to cook?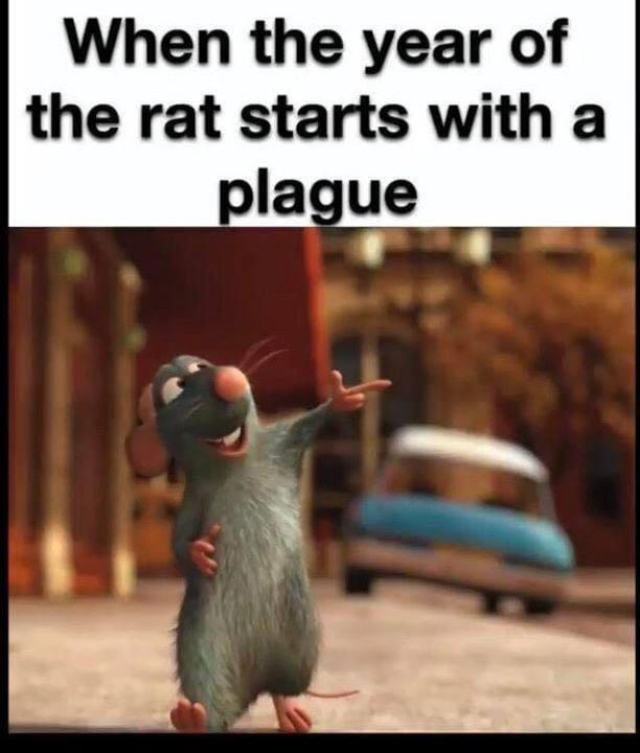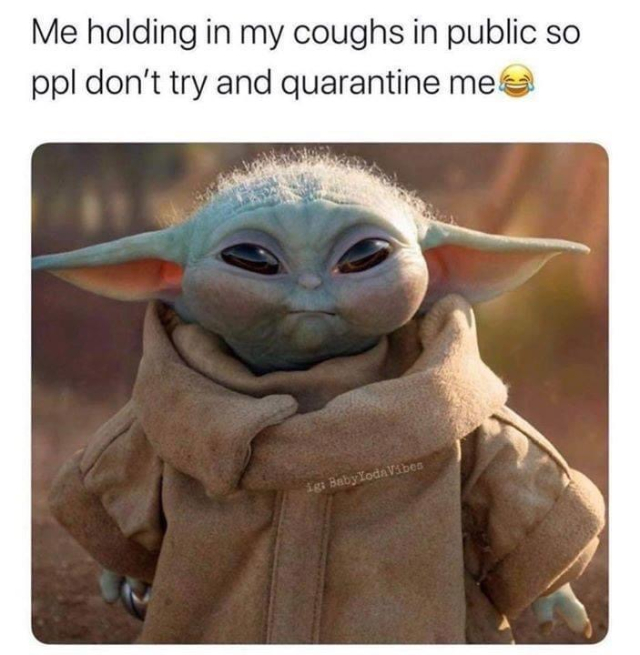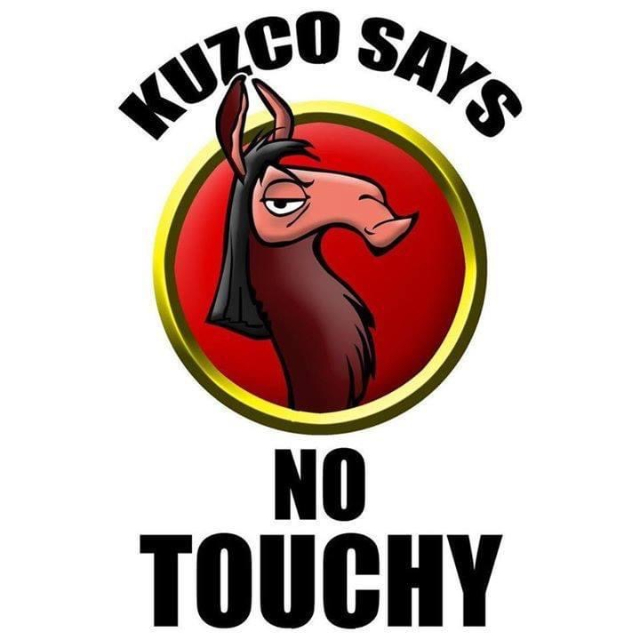 What else would you expect from a pirate, love?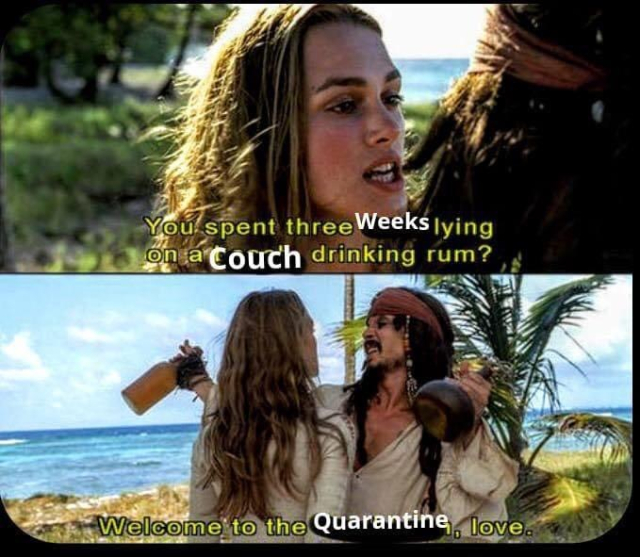 Got More Memes?
I'm sure I didn't possibly find all of them! Share your favorite Disney Quarantine memes in the comments!
Which of these was your favorite? Which one totally sums up your experience so far with "social distancing"? Let us know in the comments on Facebook and let's keep it going in our friendly pirate crew Facebook group.
Rebecca W Davis