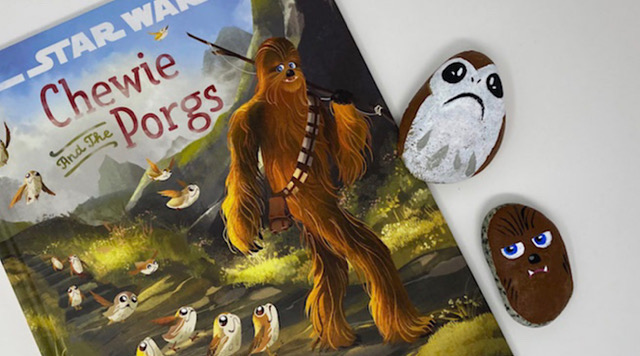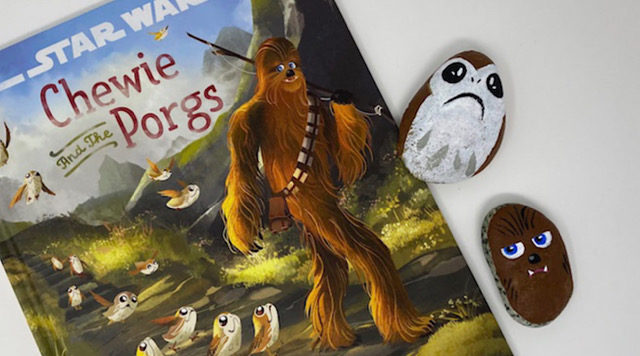 As we are looking for magical ways to fill our days at home, there has been no shortage of our favorite celebrities taking to the internet to share stories. Today we can join Chewbacca himself, Joonas Suotamo, as he reads "Chewie and the Porgs."
A long time ago, on a planet far, far away, there lived Chewbacca, the lovable Wookie, who is one of the most legendary Star Wars characters of all time. Originally, Chewie was played by Peter Mayhew. Chewie was portrayed by Joonas Suatamo in some of the later Star Wars films.
Joonas joins us today in reading "Chewie and the Porgs." Journey to Ahch-To, the planet where Jedi Master Luke Skywalker took up residence after his Jedi Knight students were killed.
You may recall Rey, Chewie, and R2-D2 traveled there on the Millennium Falcon to find Luke.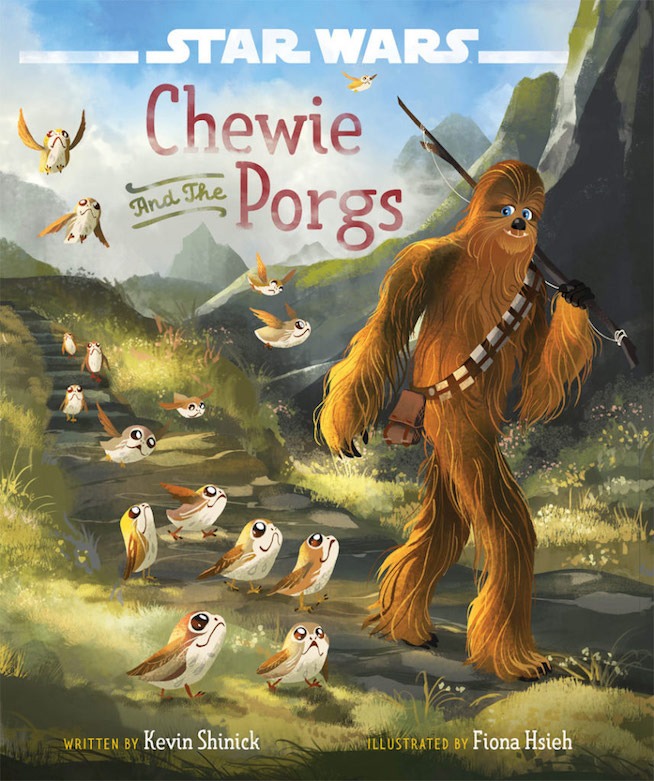 This book is packed with beautiful and silly illustrations and features the adorable porgs that we just can't get enough of. The story is also filled with "Wookie Fun Facts" so if you have a Wookie fan at home, this story is sure to delight!
Give a Wookie roar for Chewbacca as he reads "Chewie and the Porgs," written by Kevin Shinick and illustrated by Fiona Hsieh.
Who better to read this delightful story than Chewie himself! I had chills as he read Chewie's parts! I loved hearing "Wookie talk" straight from the source!
The sound effects really made the story even more exciting, particularly when the Millennium Falcon arrived on Ahch-To! He also nailed R2-D2's sounds.
The illustrations had me cracking up of the delightful porgs. My family and I absolutely loved this reading!
In the story, the porgs pretended to be rocks in order to hide from Chewie, but he wasn't fooled. Thanks to Star Wars, you can take this a step further and paint some porg and Chewie rocks of your own!
Chewie and The Porgs Painted Rocks
What You'll Need
medium oval-shaped rocks (as many as you'd like to paint)
paintbrushes
acrylic paint-black, white, brown, blue, gray and pink
Step 1
Wash your rocks and let them dry thoroughly.
Step 2
Decide which rocks will be Chewbacca and which will be the ports.  Paint Chewbacca rocks completely brown. Let the rocks dry completely.
For the porg rocks, you'll use brown on the sides only. Paint a brown, curved, v-shaped point at the top.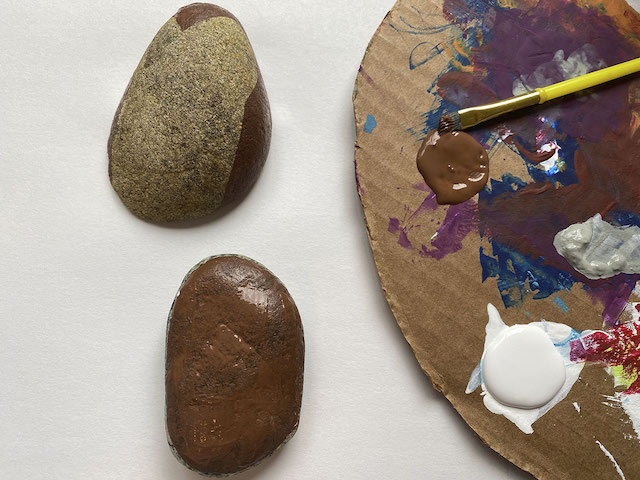 Step 3
Paint the middle of the porg rock white, and then let it dry completely.
Use black paint to make the porg's face, including the nose, big round eyes, and mouth. You can make a smile or a frown!
Let the black paint dry, and then use white paint to add detail to its eyes. Add gray to make feathers on the porg's belly. Let the porg dry completely.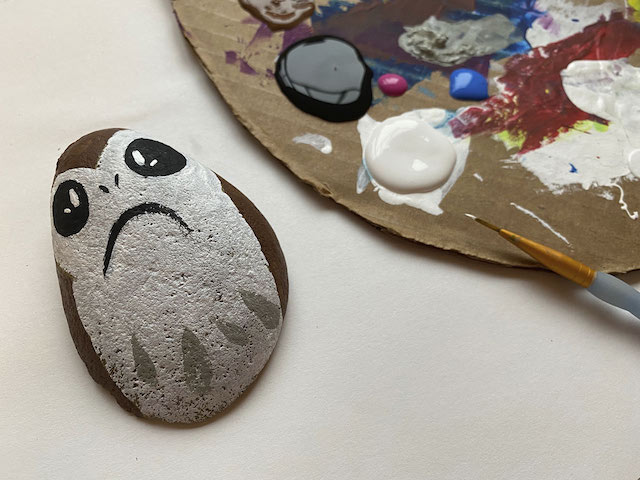 Step 4
Get Chewbacca back out, and use white paint to make Chewie's eyes using half circles. Paint a small black nose and use pink for his mouth.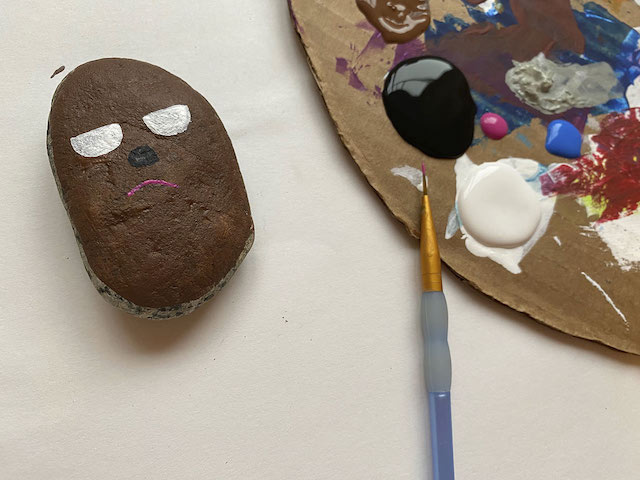 Step 5
Add blue and black detail to Chewie's eyes, and a little bit of gray to his nose.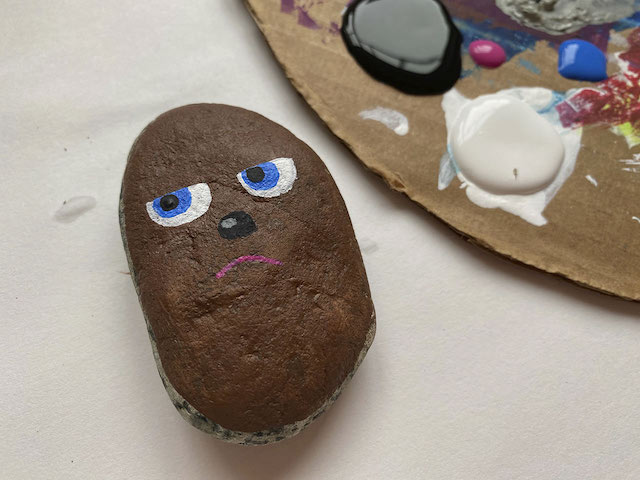 Step 6
Add fangs to Chewie's mouth, some detail using white paint to his eyes, and black paint to add fur.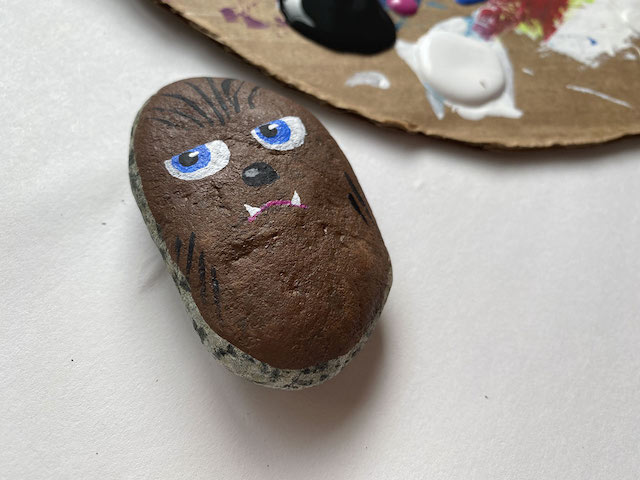 Now your Chewie and porg rocks are ready to play! I hope you had a blast creating this fun craft. My girls and I will be busy painting all day!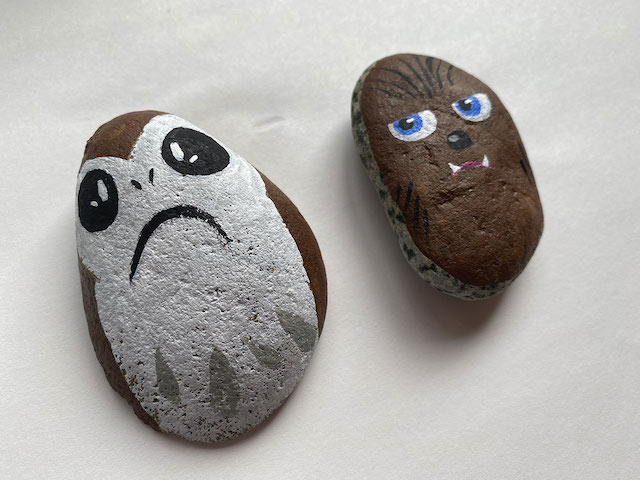 Show us your rocks on Kenny the Pirate's Facebook Page, or join our crew and drop your pictures there!
Jamie Fonseca
Are you planning a vacation? Reach out to our trusted travel agency sponsor Authorized Disney Vacation Planner
Mouse Class Travel
!