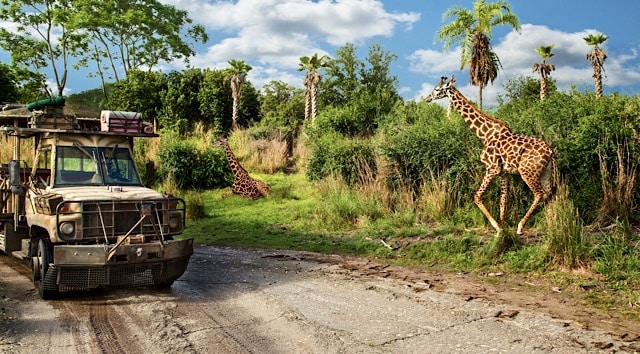 Walt Disney World has undergone some major changes since reopening in order to comply with its new health and safety protocols. These new measures, designed to keep Cast Members and Guests safe, have largely impacted some of Walt Disney World's operations, from entertainment, to queues, to attractions themselves. We found one attraction, Kilimanjaro Safaris, to be significantly impacted, and depending on where you are seated, it may not be a welcome change.
Kilimanjaro Safaris is an attraction located in the Africa section at Disney's Animal Kingdom. You'll board an open air vehicle that takes you on the Harambe Wildlife Preserve with a safari expert who will point out various animals as you travel through.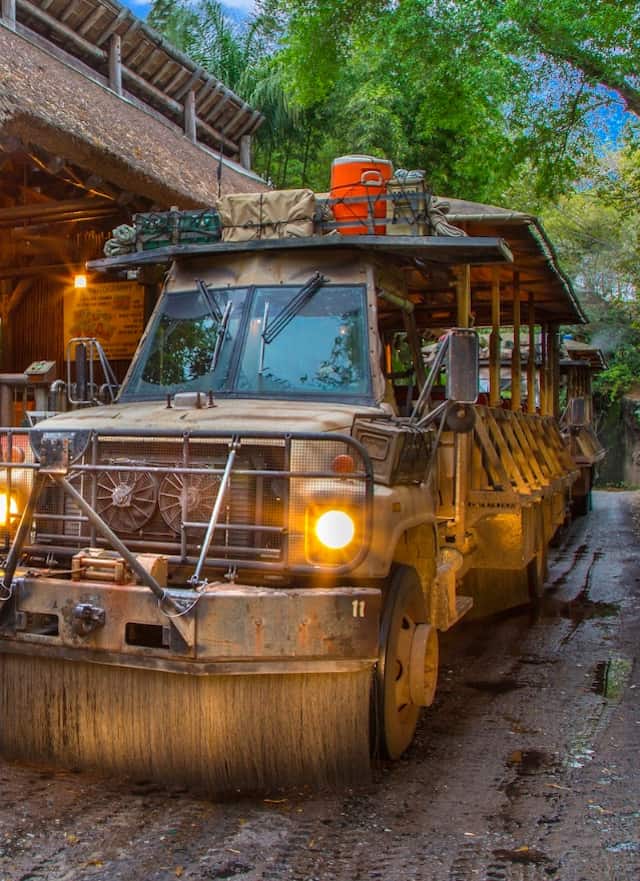 One of the best parts of this attraction is that because it features live animals, you'll never experience the same ride twice! I have memories over several trips of seeing the animals, and each time I've experienced Kilimanjaro Safari has been different.
I visited Animal Kingdom during Walt Disney World's opening week, and we decided to hit Kilimanjaro Safaris first thing after entering, hoping we would see the animals at their most active.
The Queue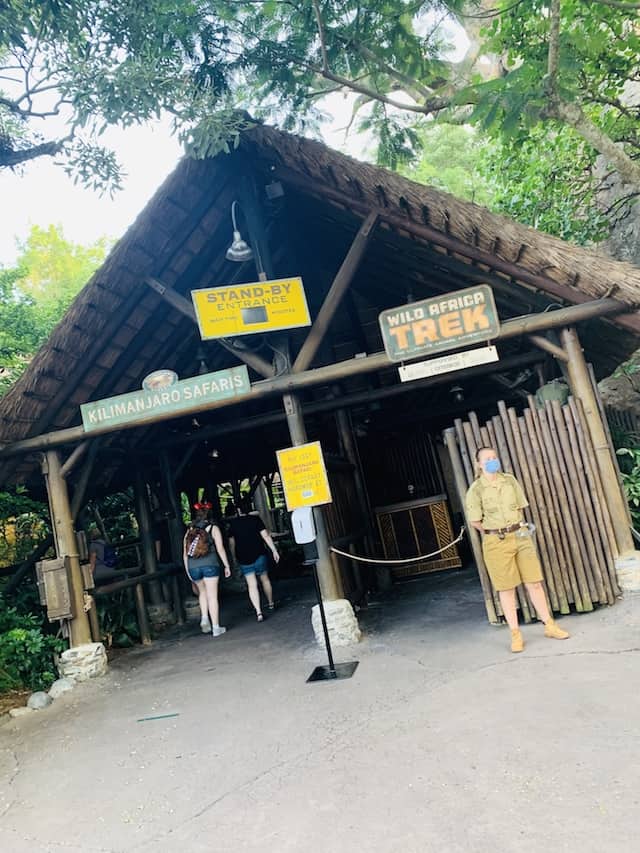 We were able to walk straight through the queue without stopping, which was exciting in itself! However, when we arrived at the vehicle loading area, that is where we started to notice some unwelcome changes.
The Loading Area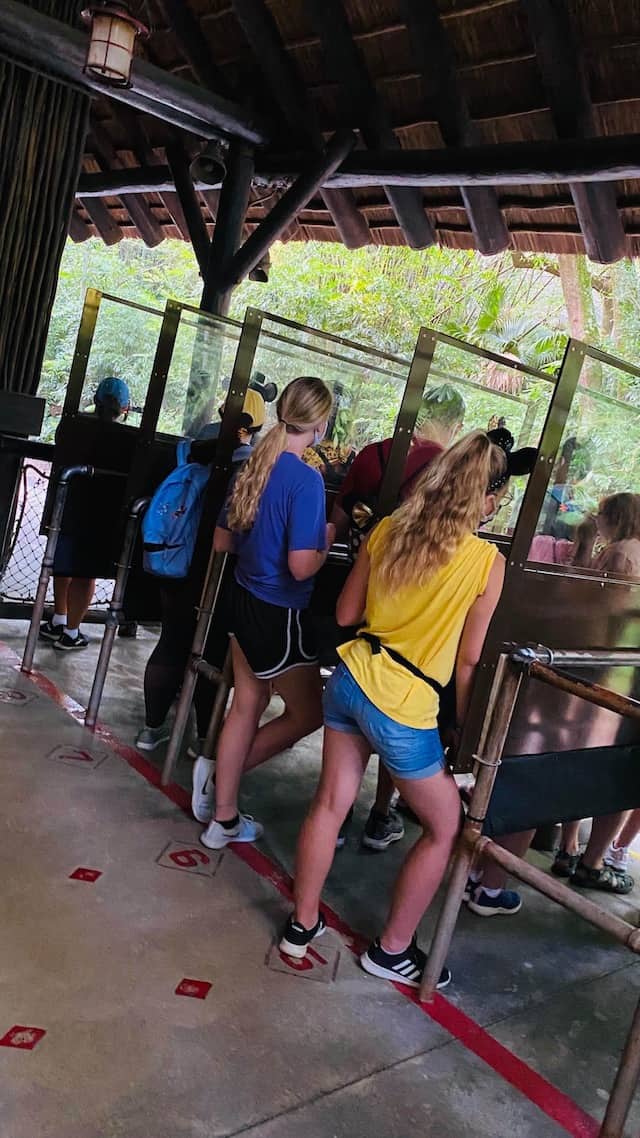 The loading area was previously set up with waist height rails that divided seating rows while guests waited for the next vehicle. The rails were still there, but on top of them there were plexiglass dividers.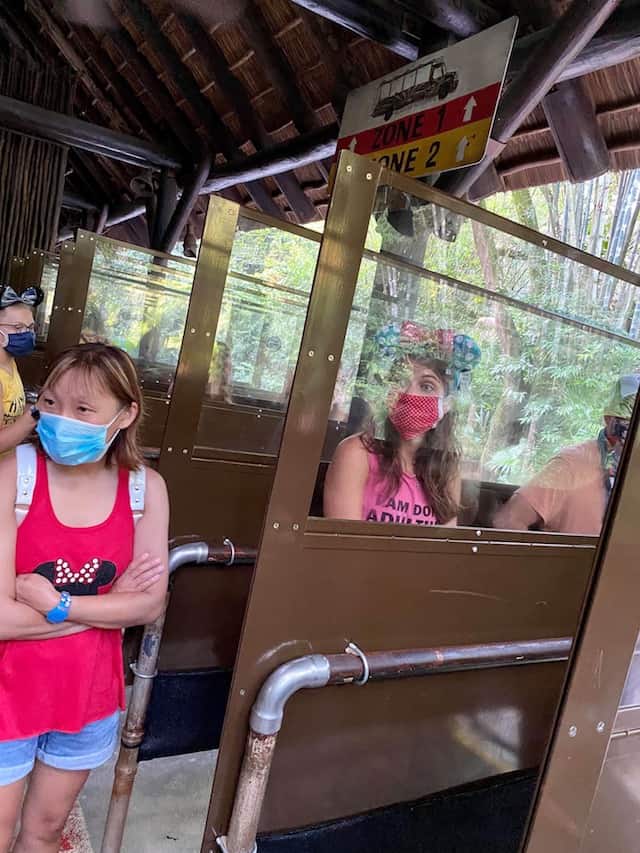 Several of us halted and asked if it was possible to not wait in between the dividers. The area was tightly spaced. They did allow us to wait behind the dividers, but we had to walk through them to load onto the Safari vehicle.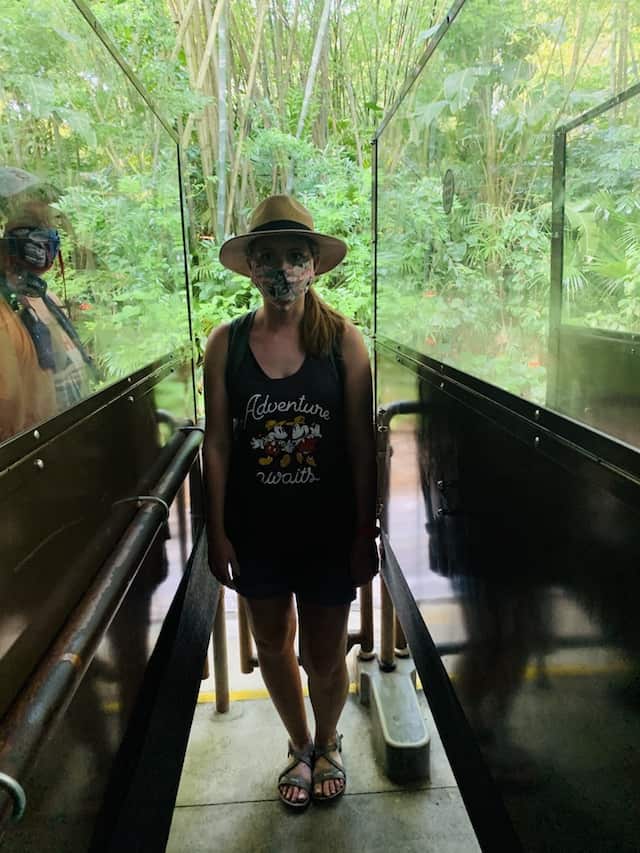 This area was uncomfortable to say the least. This picture above shows just how tight the space is for a small adult.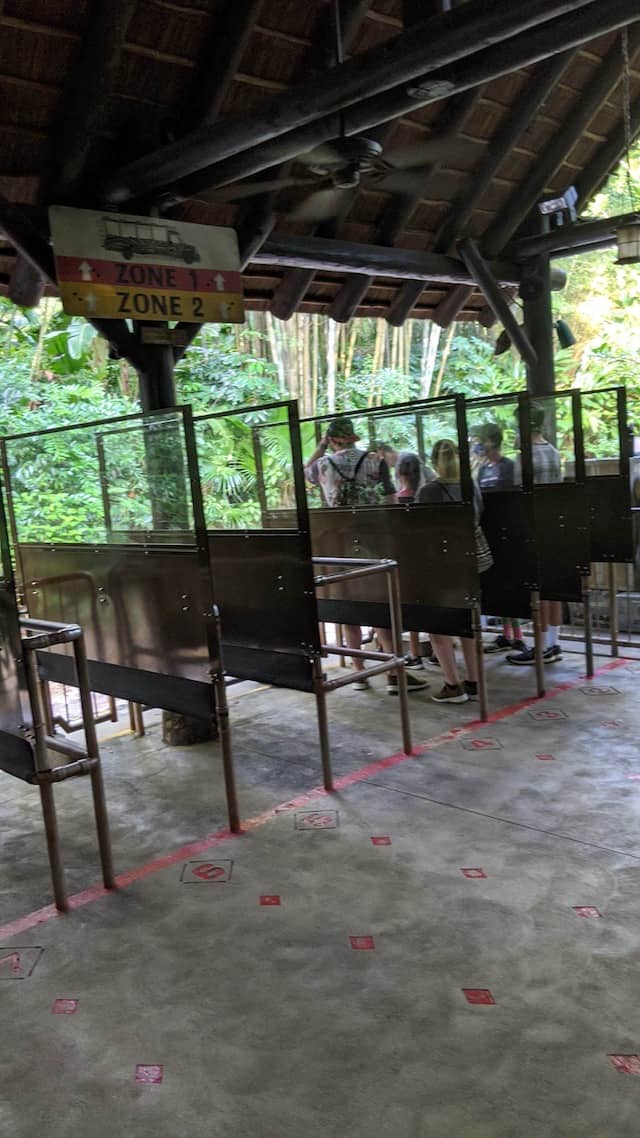 The Ride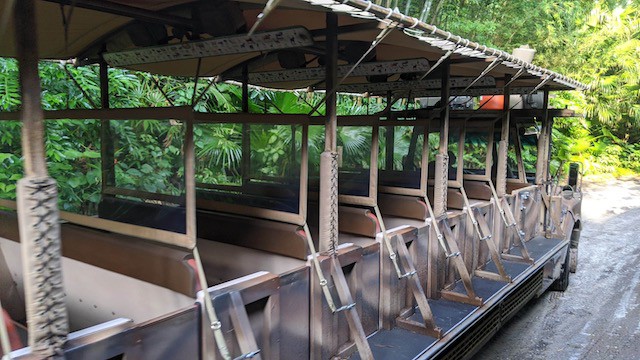 The ride vehicle now contains a clear plastic divider between each row. The purpose of the divider is to separate your party from other parties on the ride, therefore allowing Disney to fill the Safari vehicle.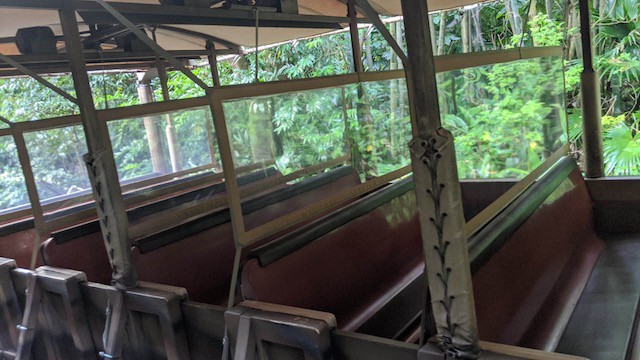 However, depending on where you are sitting, this plastic divider can deeply impact your experience.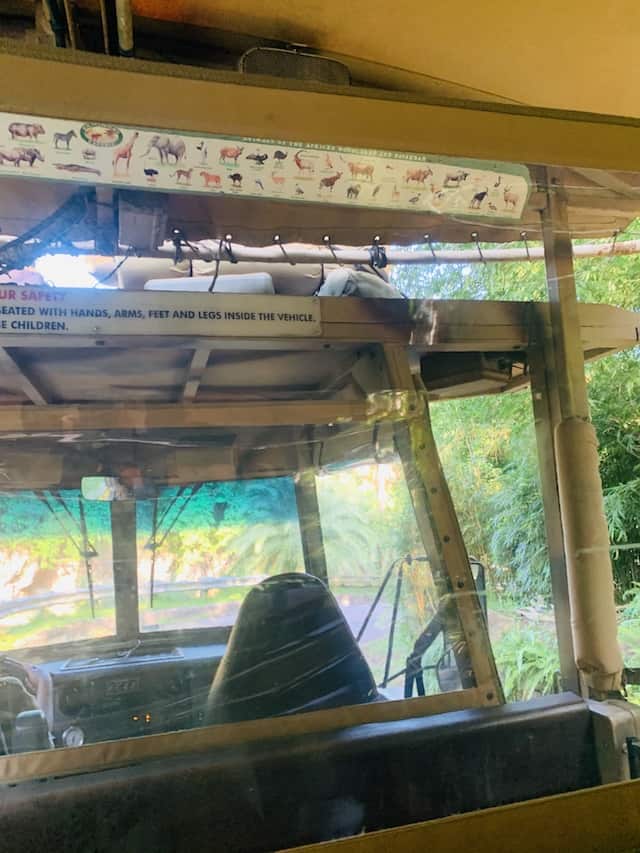 If you are sitting on the outsides of your row, your view will mostly not be impacted. You'll still have the same unobstructed views of the Safari that you have experienced in the past.
However, if you are seated in the middle, that changes significantly.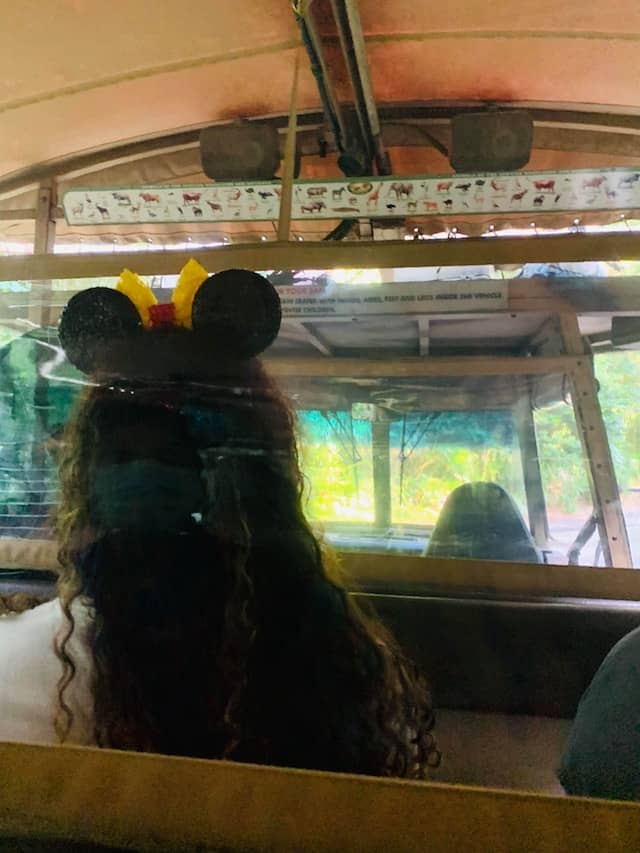 The view through the plastic Partition is cloudy and unclear. Its a shame since so much of this particular ride experience is about what you see
Through the middle, your view of what is around you is most through the clear, plastic partition. Although the partition is designed to see through, because it is made of a flexible plastic, the view is skewed at best.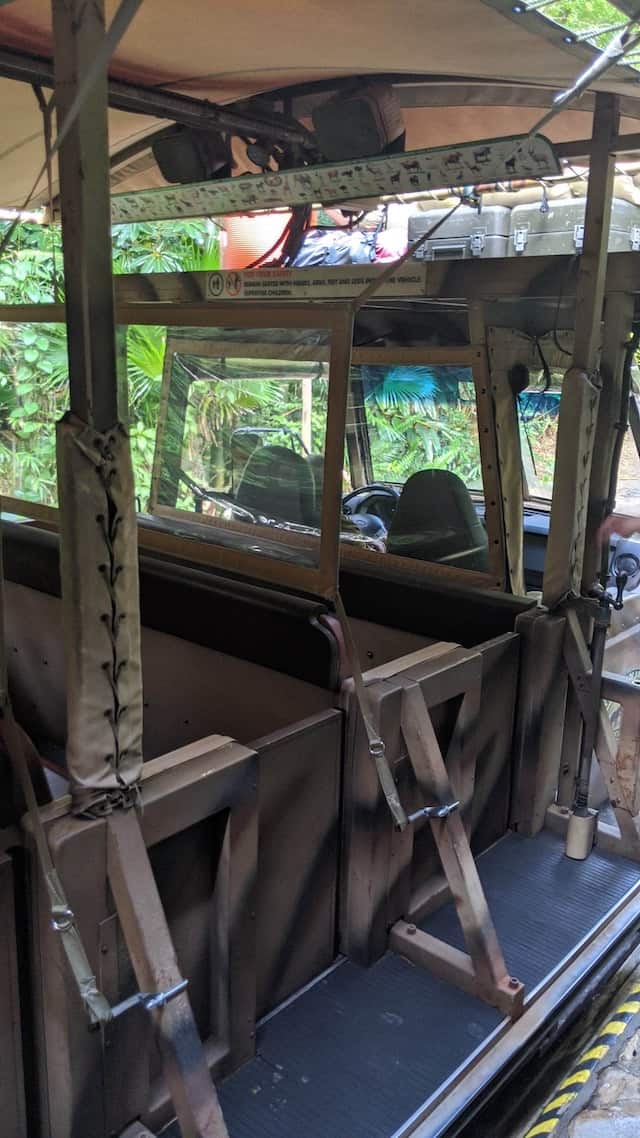 Viewing through this partition is foggy and warped. The animals look slightly stretched out and skewed.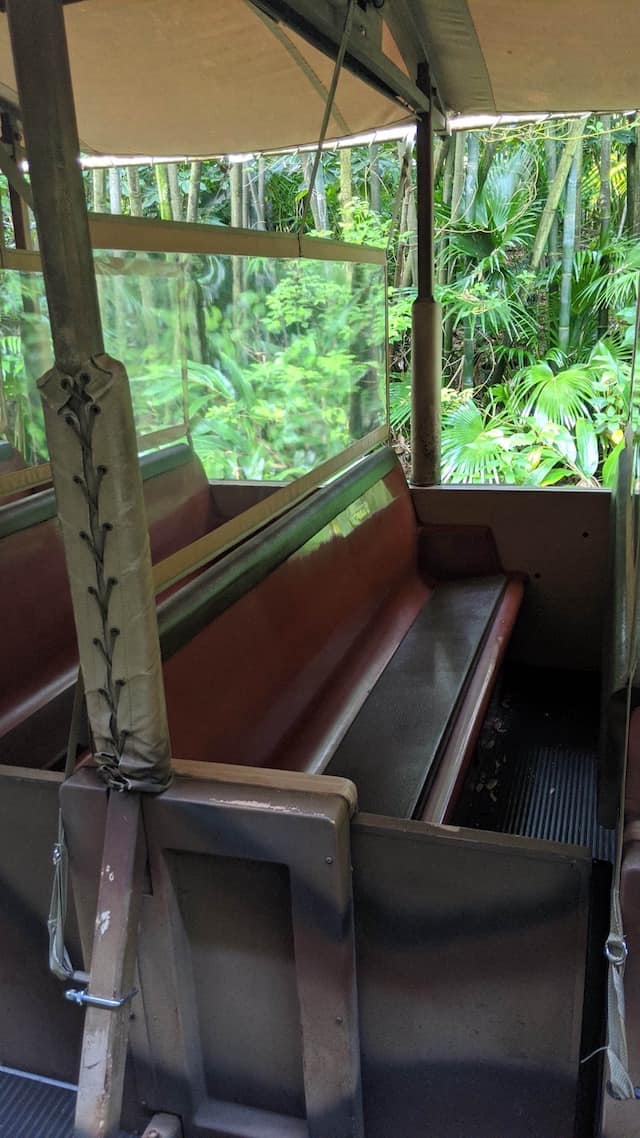 The only time your view isn't impacted is if you are looking at something directly to either side of you, in which case the partition would not be in your view.
There was one major positive in my experience: the lions were roaring! Kenny even got this great video, which definitely helped make up for my less clear view.
On the plus side, the Cast Member did make sure to let our vehicle know to keep our masks on at all times. It seems they have changed this since Cast Member preview day when people were told they could take their mask off.
Overall Thoughts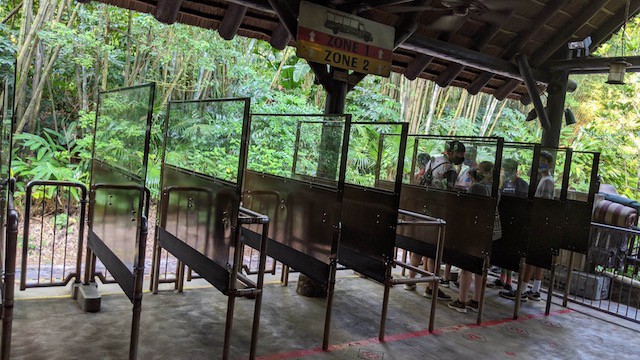 If you are uncomfortable with tight and confined spaces, be warned that you will experience some unpleasantness in the queue while waiting to load onto the ride vehicle for Kilimanjaro Safaris. Be prepared to ask to wait outside of the partitions, but know that you'll have to walk through them in order to board the ride.
While on the ride, don't sit in the middle of your row if you can help it. It will significantly impact your view and you'll be left feeling slightly "cheated" afterwards. Hold out if you have to and wait for a side seat. The views you'll be treated to are worth the wait!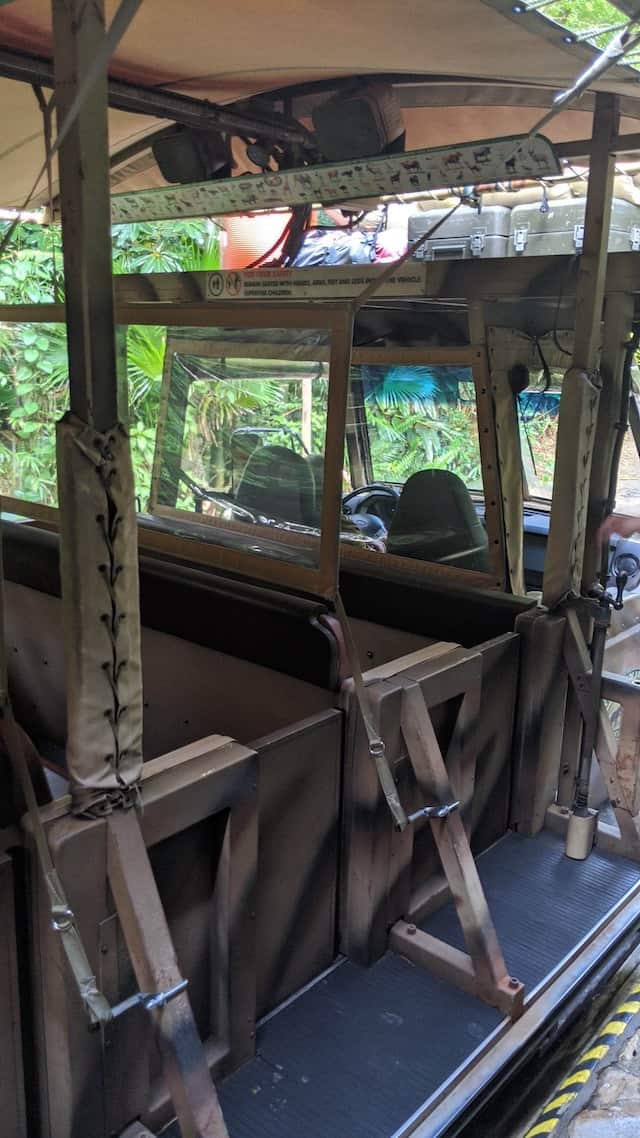 What are your thoughts on the new social distancing impacts to Kilimanjaro Safaris? Let us know on Kenny the Pirate's Facebook Page, or join our crew and continue the discussion!