Everyone has their favorite place to dine at Walt Disney World. Disney offers a lot of different dining options to meet every travel party's needs, but which restaurants fall flat? We asked YOU to vote and let us know what you think are the most OVERRATED restaurants in the Magic Kingdom! Check out the results!
Disney's Best Dining Locations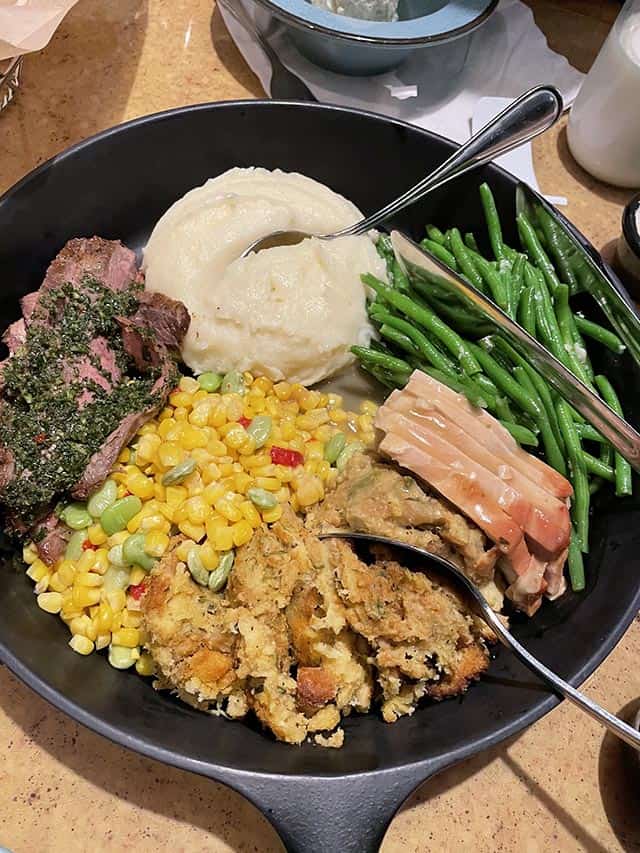 A little while ago, we asked you to vote for your favorite restaurants in each park. You can check out who the big winners were in each park below!
If you are looking for some of the best-ranked snacks in each park, you'll find those here:
Disney's Most Overrated Dining Locations
It may be easy to pick a favorite dining location in Disney World, but what about picking a least favorite? Do you and your family have any specific places you tried and didn't see the hype or found it to be a "once and done"?
It's time to find out what YOU thought were the most OVERRATED restaurants in the Magic Kingdom!
Magic Kingdom Restaurants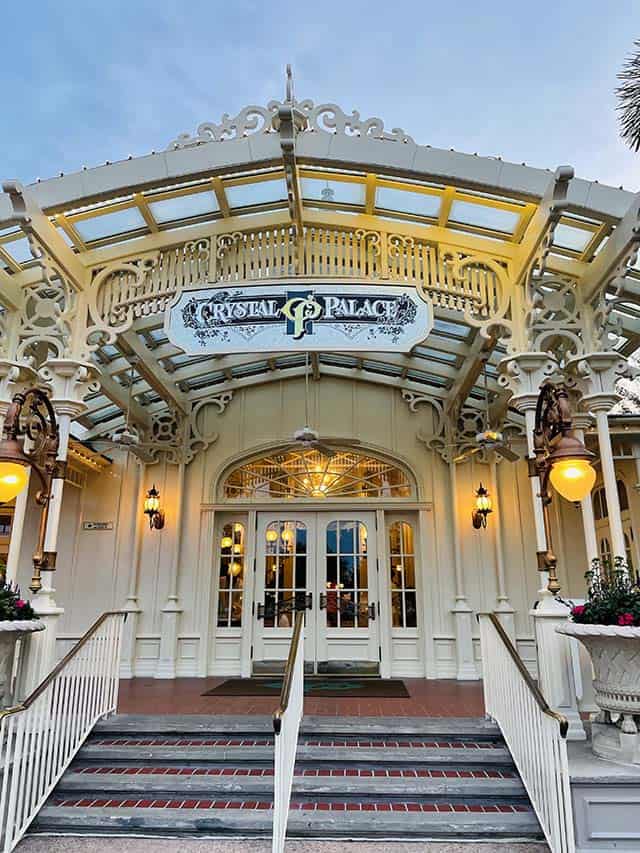 The Magic Kingdom is not necessarily the park to find the best Quick Service or Table Service meals. Over the years, Disney has tried to bring in some more unique offerings into the park, but it still falls short when stacked against the other theme parks' dining options.
When there are so many great dining locations easily accessible from the park, you are sometimes better off leaving and getting something better close by.
My (Christina) personal planning choice when visiting the Magic Kingdom is to make it a snacking day and reserve dinner for outside the park. All that said, if you find yourself unable to exit the park, or simply do not want to waste the back and forth travel time, you'll need to know which restaurants are hits and which ones are misses.
Most Overrated Magic Kingdom Quick Service Locations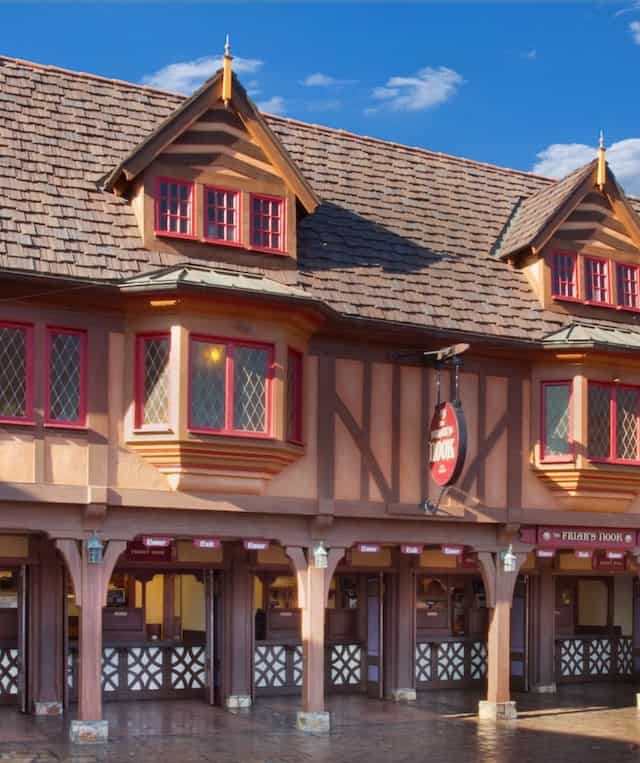 AS A QUICK DISCLAIMER: WE DID NOT INCLUDE LOCATIONS THAT STRICTLY SERVE SNACK ITEMS IN THE VOTING OPTIONS. THE QUICK SERVICE RESTAURANTS WE ASKED YOU TO VOTE ON WERE PLACES YOU CAN GET A REGULAR LUNCH OR DINNER MEAL.
#3. Pecos Bill Tall Tale Inn and Cafe, Frontierland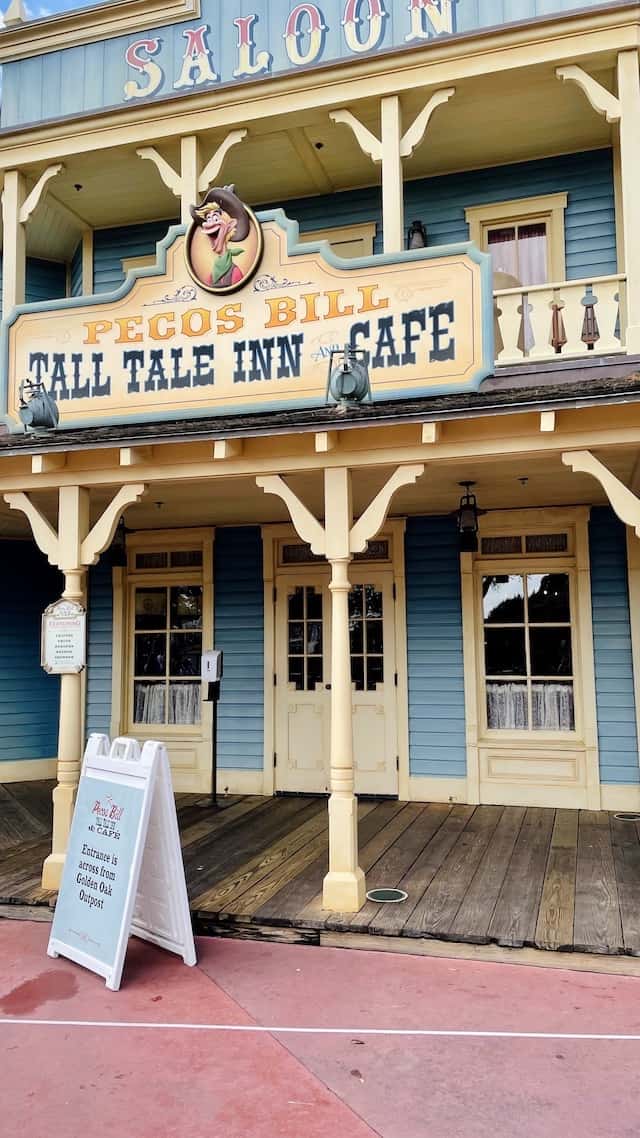 Pecos Bill Tall Tale Inn and Cafe is a favorite spot by many Disney guests, however, some feel that this Tex Mex Quick Service location isn't all it is hyped up to be these days. The food at Pecos Bill Tall Tale Inn and Cafe is something different than your standard theme park fare which is why some guests gravitate toward it.
Others, however, find themselves disappointed. Not because they don't like Tex Mex food, but because they expected better quality or flavor in the execution of the dishes.
One feature that may contribute to guests finding Pecos Bill Tale Tale in and Cafe a bit lackluster these days is the missing toppings bar. Before the Covid-19 pandemic, guests could pile their food high with tomatoes, lettuce, onions, pickles, condiments and more. The added benefit of getting to pick your quantity of toppings made this restaurant a hidden gem.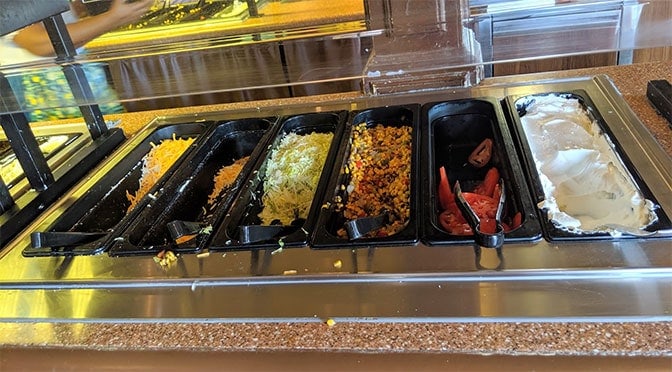 With buffets coming back to Disney World, it doesn't appear that the risk of Covid is still the concern of Disney holding back the return of the toppings bar. While we never say never with anything Disney-related, it doesn't look good for this once amazing dining enhancement.
Because some of what made Pecos Bill a hidden gem has faded over the years, some Disney fans think it has become an overrated quick service location in the park.
#2. Casey's Corner, Main Street USA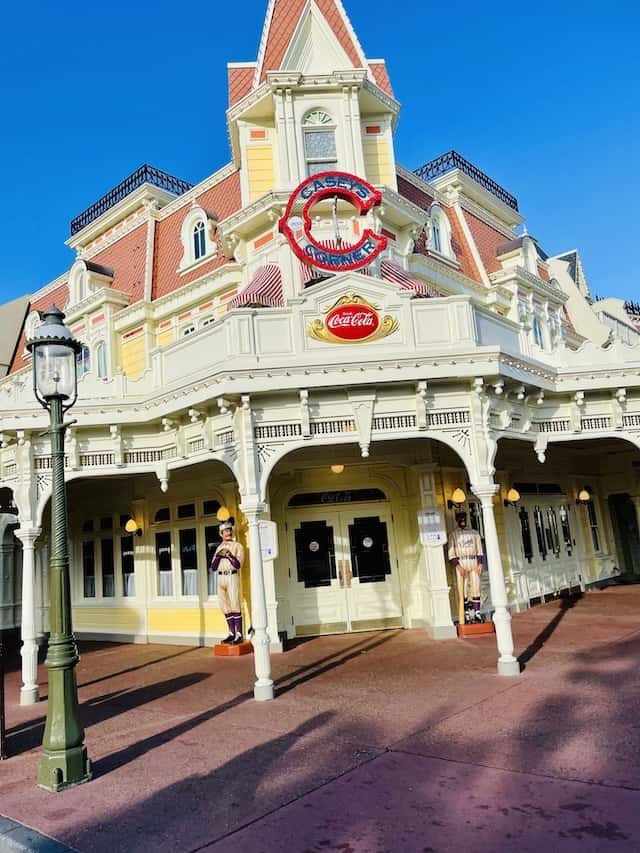 Coming in second place for the most overrated Quick Service location in the Magic Kingdom is Casey's Corner. While there is a lot of nostalgia behind this dining location and we can't deny the atmosphere is unique, there are a lot of reasons guests find Casey's Corner to be overrated.
One of the biggest reasons for this is the seating availability. Finding a seat inside or outside of Casey's Corner is like finding a winning lottery ticket laying in the streets.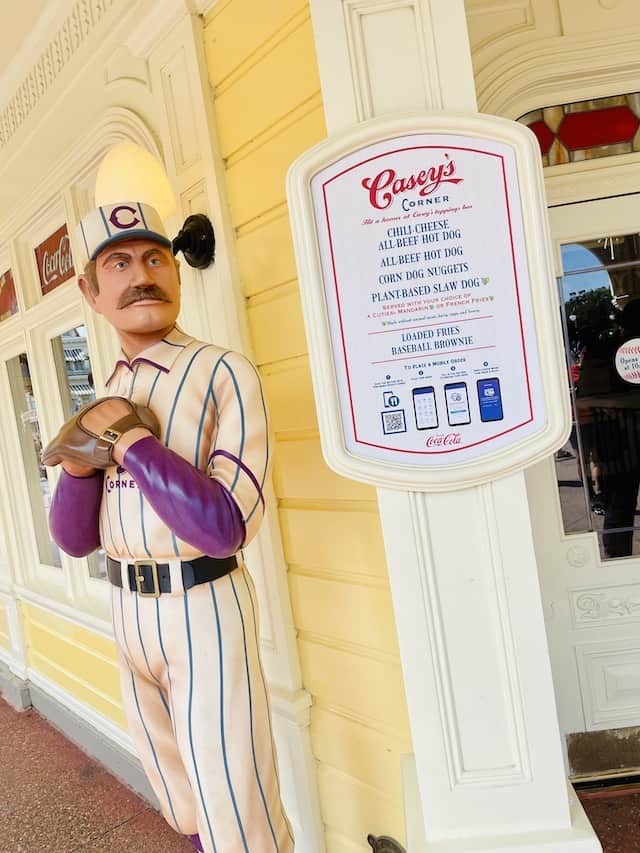 There is always an incredibly long line at Casey's Corner during peak meal times. It can be very time-consuming to wait forever in line only to walk around for 15 minutes with trays of giant soda cups (filled to the brim without lids) and have to look for a place to sit.
The menu is another reason people find Casey's Corner overrated. Unless you love hotdogs, this is not your place to visit. While I personally don't hate hotdogs, they aren't on the top of my list when looking for exciting new Disney theme park foods.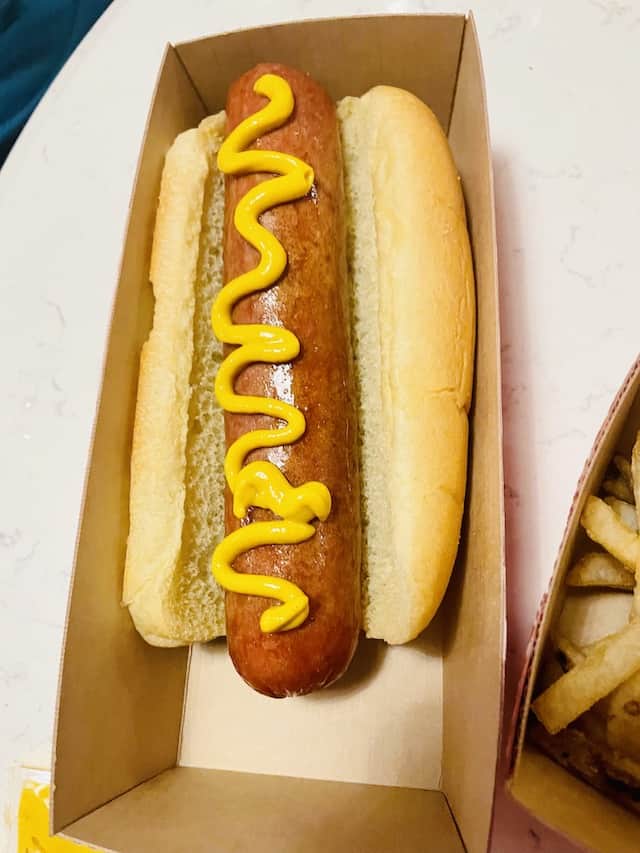 For those guests who don't want to sit on the hub grass to eat a hotdog covered in 7 layers of toppings, this might feel like an overrated experience to them.
#1. Cosmic Ray's Starlight Cafe, Tomorrowland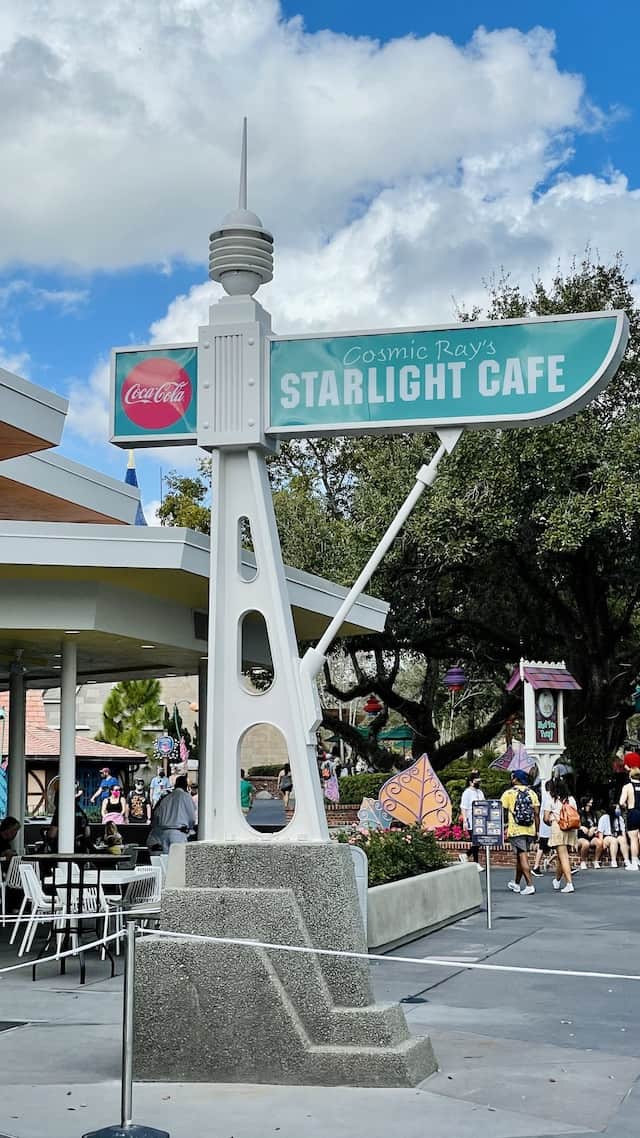 Cosmic Ray's Starlight Cafe may not be the worst Quick Service location in the Magic Kingdom, but fans certainly seem to think it is the most overrated of them all.
Cosmic Ray's is a utilitarian type of Quick Service location in the Magic Kingdom. It serves an important purpose in the great circle of dining life in the park. Due to its size and location, it is a great place to feed a lot of people and offers a lot of meal choices all in one location to please a wide variety of palates.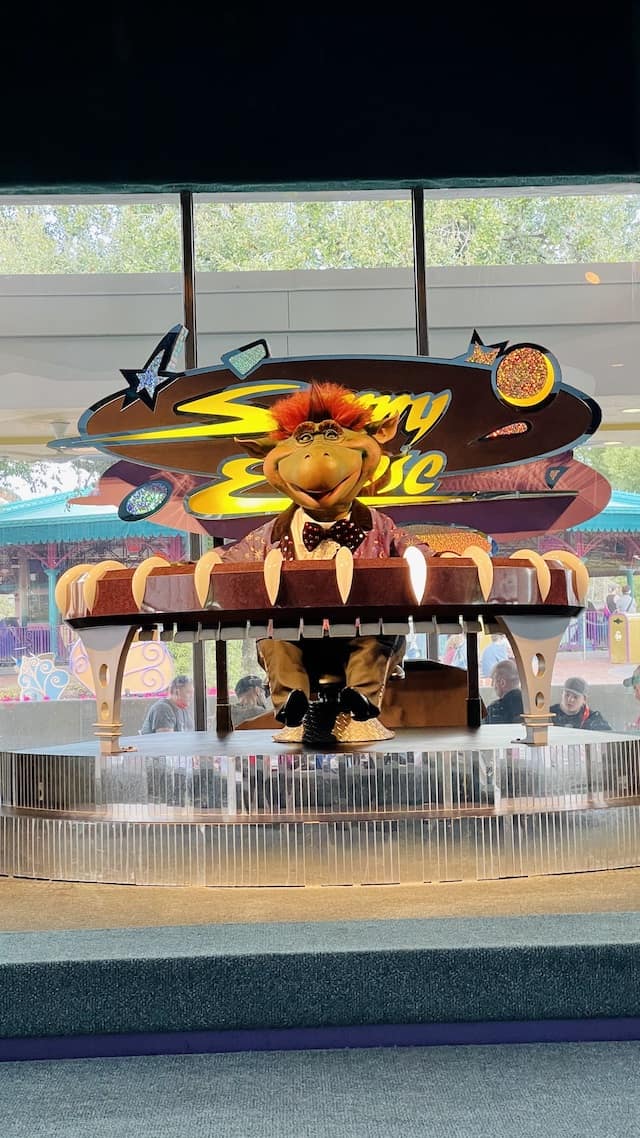 The reason many guests love Cosmic Ray's is not necessarily the food, but rather the resident audio-animatronic, Sonny Eclipse. Sonny is a musical alien from the planet Zork who serenades guests with his sultry jazzy voice.
He throws out punny jokes in between sets and who doesn't love his famous ballad "Bright Little Star"? While some guests think that Sonny makes Cosmic Ray's an underrated dining location, others would argue that instead, he makes it overrated.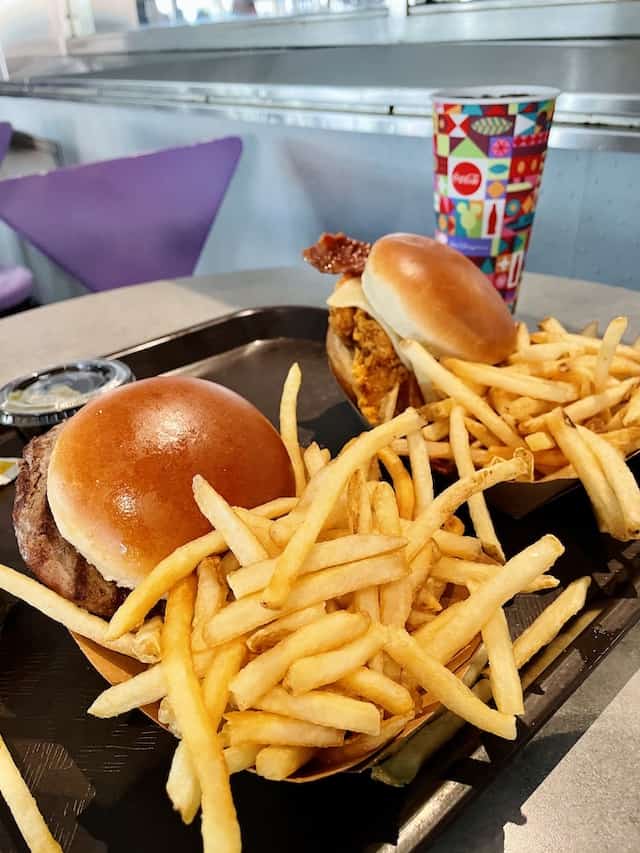 If you are hyped up to go to Cosmic Ray's because of Sonny Eclipse, and then you find yourself eating a pricy overcooked hamburger, you might just find yourself agreeing that it is overrated.
That said, it also depends on the food you order as to whether or not you find this meal overrated. Personally, I have never been steered wrong with good old Disney chicken nuggets and I will happily eat them inside a large air-conditioned space while being serenaded by the lovely Sonny Eclipse.
Table Service Restaurants
#3. Tony's Town Square Restaurant, Main Street USA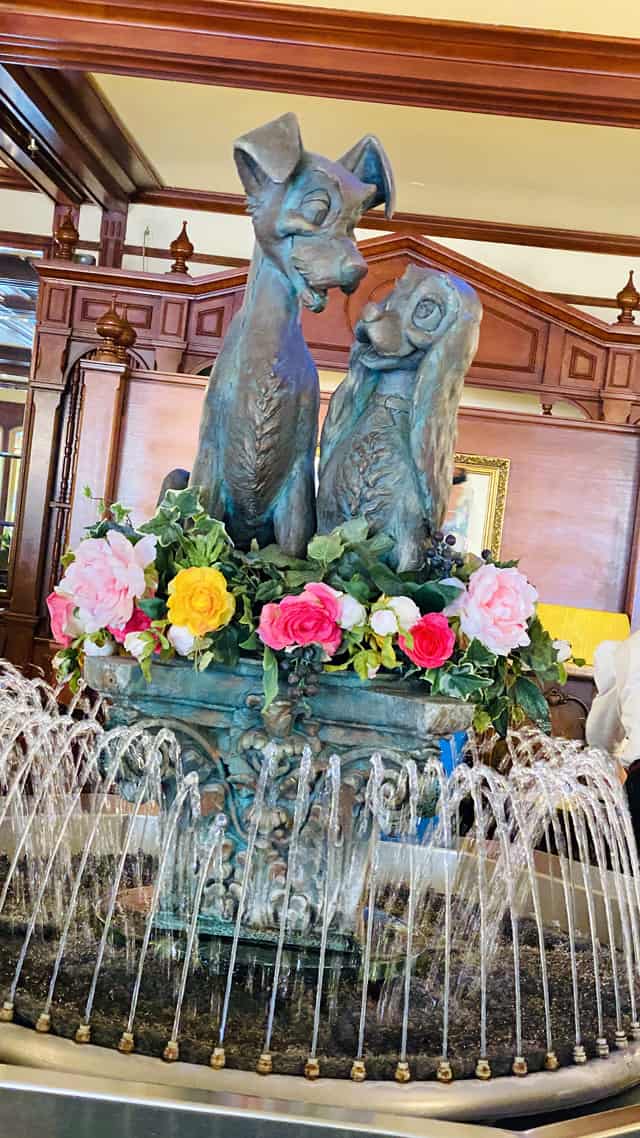 Coming in at #3 is Tony's Town Square Restaurant. It's hard to think of this place as "overrated" because that would mean that there's anyone out there who think it's a hidden gem.
As far as food goes, you are better off paying less to eat at your local Olive Garden than visiting Tony's. For many years, the food has been rated by fans as subpar Italian cuisine.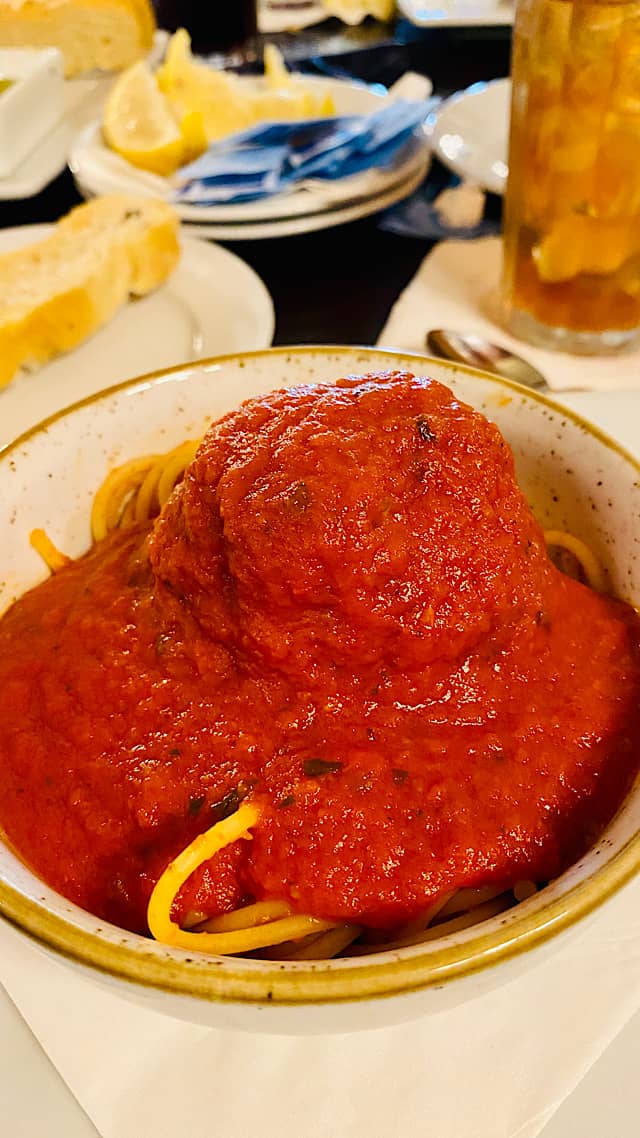 What many guests gravitate to is the idea of being able to actually eat at Tony's restaurant from the 'Lady in the Tramp' movie. Who doesn't want to have an amazing spaghetti and meatballs dish just like the puppies did in the movie?
Sadly, due to the lackluster flavor, guests coming for the experience often get disappointed that it wasn't everything they hoped it would be. We hear you! Maybe one day Tony's will have a renaissance and become the Italian restaurant we all hope it will be.
#2. Cinderella's Royal Table, Fantasyland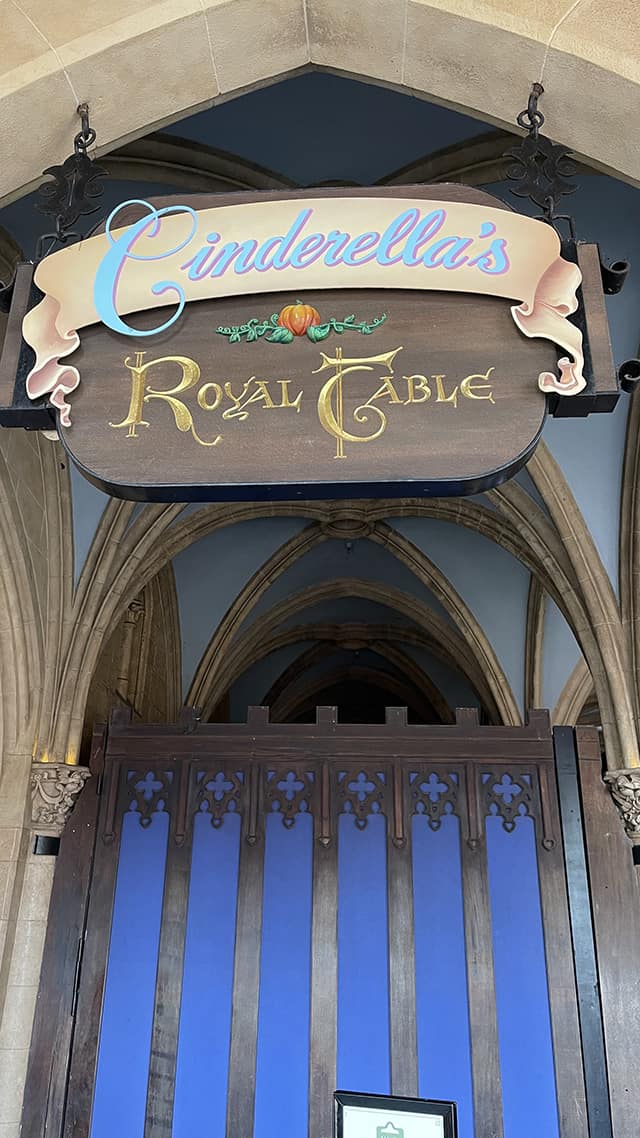 Cinderella's Royal Table is often one of those restaurants that guests label a "one and done" location.
It is exceptionally difficult (and expensive) to reserve a dining experience at Cinderella's Royal Table, which requires payment at the time of booking. However, even with these negative impacts, it still is an extremely popular dining location.
The one reason it is so sought after is not the food, but the overall experience. Every Disney fan wants to have the chance to eat inside Cinderella Castle, and this is the only way to do it.
For many guests, the chance to have photos of their kids inside the beautiful castle halls is worth every penny it to do once, but they would not make it an every trip experience due to the high cost and average food.
Another reason why some think Cinderella's Royal Table is now overrated is the fact that the princesses are still missing from the experience. I can say when I was a kid, there was no character dining experience at Cinderella's Royal Table and it wasn't guaranteed that you would see Cinderella outside greeting guests, either. Back then, my family found it very overrated to spend more money for us to eat hotdogs and not have much of a special experience.
Making Cinderella's Royal Table a character experience went a very long way to having guests feel they were getting something extra special for the high costs.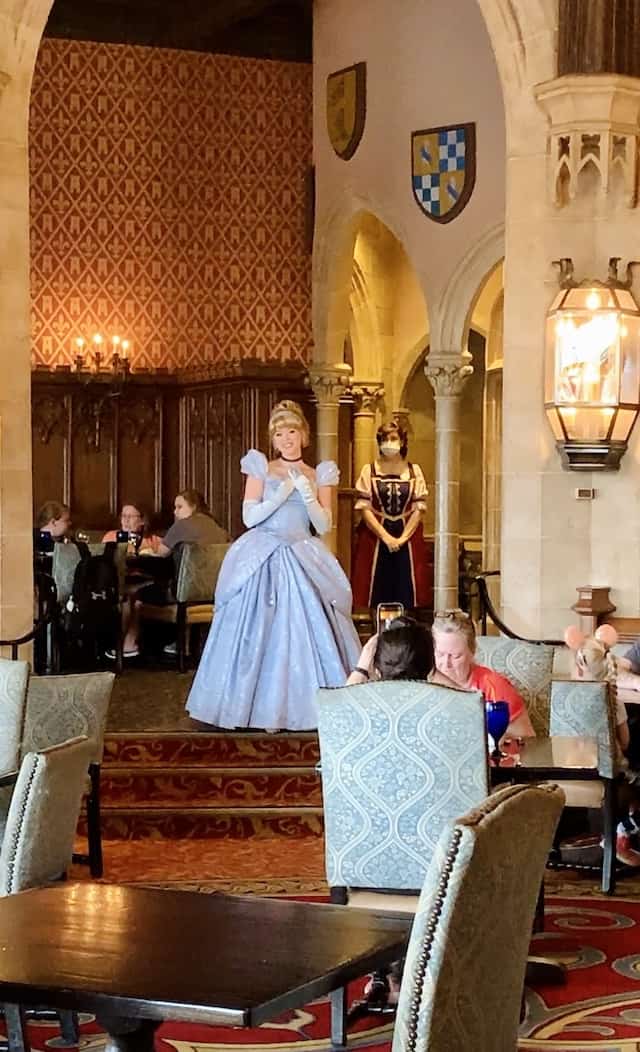 Getting to see a lot of princesses at one time is always a great perk, but then add in the location and the surroundings and there's no place more magical. Since the parks have reopened, the princess dining experience has not returned. Guests can only meet Cinderella at the entrance of the restaurant before being taken to their seats. While many are happy to have at least one character meet back to this meal, they feel that the overall experience is not what it used to be.
With character dining returning at various locations, it's hard to see why this expensive restaurant experience has not brought them back, yet.
#1. Be Our Guest, Fantasyland
Be Our Guest has been a very popular restaurant since its grand opening in December 2012. I had my 21st birthday dinner at this restaurant and couldn't have picked a more magical place.
The true draw of this restaurant is in the details and design. What fans want more than anything else is to be able to walk into the places they saw in their favorite movies or books – to feel like they are actually part of the story.
Be Our Guest delivers on that desire to Imagineering perfection. There is absolutely nothing like the experience of walking into the ballroom of the Beast's castle or walking into the West Wing and watching the rose petals fall.
While the food at Be Our Guest is not bad, recent changes have made guests feel this dining experience has become a bit overrated. Before the pandemic closures, Be Our Guest used to serve a Quick Service menu during breakfast and lunch and a Table Service meal at dinner.
Now, breakfast is gone and both lunch and dinner have become a prix fixe Table Service menu to deter guests from just booking reservations for dessert to get inside the castle.
While I personally enjoyed some of the changes when the restaurant converted to the prix fixe menu, it is rather saddening that the Quick Service lunch offering has disappeared.
For many guests, being able to see inside the Beast's castle without having to shell out a lot of money was an added bonus and some even preferred the food at lunch compared to dinner. To add insult to injury, the conversion to the prix fixe menu caused the average cost of visiting Be Our Guest to spike astronomically.
I had a bit of sticker shock myself the last time I dined at Be Our Guest. Even I started to feel the dining experience had become overrated for what I was paying for.
There are some easy changes that could bump Be Our Guest out of the overrated category and we hope to see it make a comeback in the next few years!
To see which restaurants were voted as the worst in the other theme parks, click on the links below!
Epcot- Coming Soon!
Hollywood Studios – Coming Soon!
Animal Kingdom – Coming Soon!
What do you think of these restaurants that made guests' most overrated list? Do you agree with the results? Let us know in the comments below and on Facebook!
-Christina