Are you considering December for travel dates in Walt Disney World? Here are 5 reasons you might enjoy a December visit.
When to Travel to Walt Disney World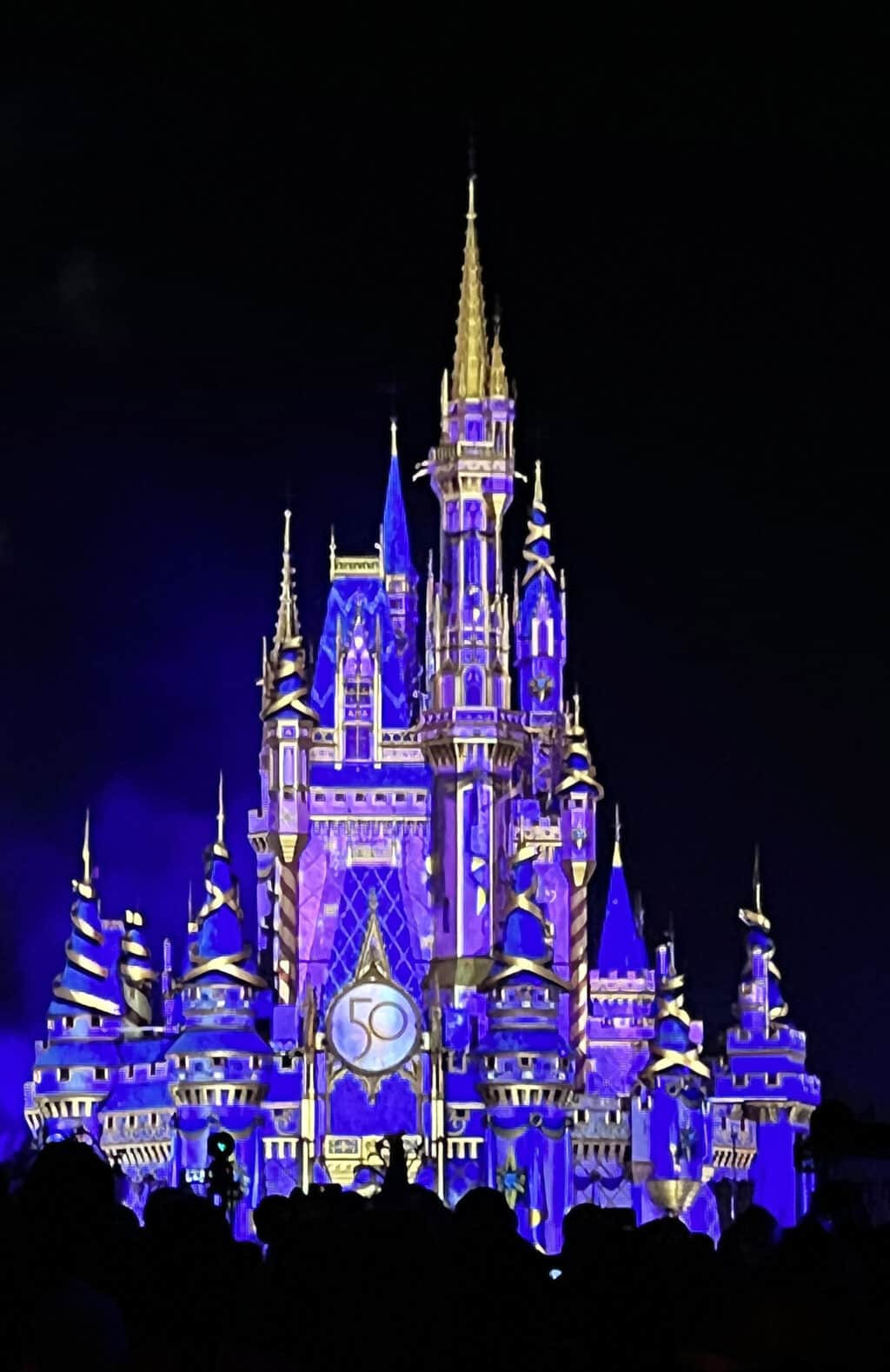 Sometimes the hardest part about planning a Disney vacation is figuring out when to go. There are so many things to consider. You might be locked into the schedule of school holidays. Perhaps you might prefer to avoid colder months. You may even want holiday magic on your trip.
Whatever your scheduling needs may be, remember that Kenny the Pirate offers Crowd Calendars to help you make the most of the magic. Each month has its days when the parks are more likely to be packed.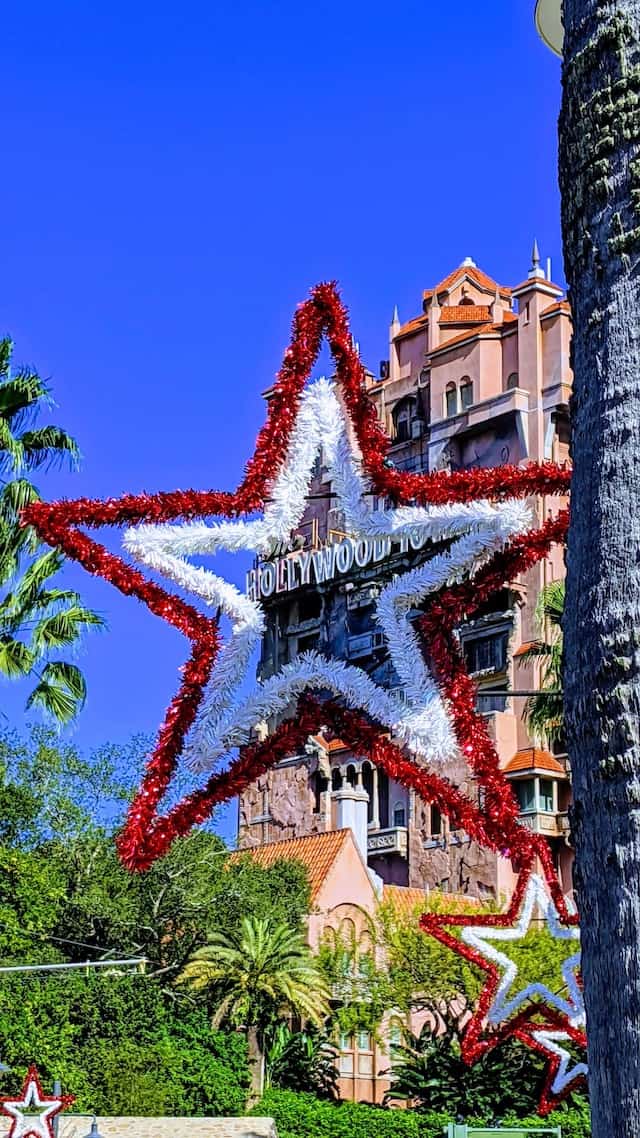 December is certainly no exception to this. The weeks leading up to Christmas are some of the busiest, most expensive blocks of time to visit. Unsurprisingly, the week between Christmas and New Year's Day is also one of the busiest and most expensive.
If you can get there early in December, you will have lighter crowds compared to the end of the month. However, "light crowds" is a relative term these days.
Regardless, December offers a unique combination of experiences for you and your travel party. As a result, it is a month that can be downright magical in terms of Disney Parks travel.
1. The Timing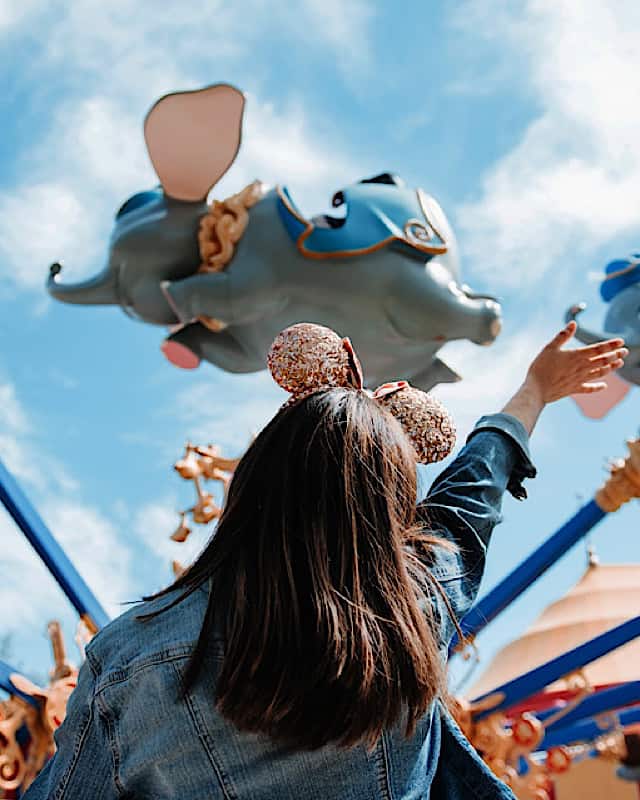 One reason to travel during December is that it might quite literally be one of the only chances for every member of your travel party to be available to head to Walt Disney World without taking a big hit on vacation days or unexcused school absences. This is because many schools around the country have two weeks off in December for Winter Break that happen to coincide with Christmas and New Year's Day. This can be advantageous for families who want to travel to Walt Disney World without their children being counted absent from school.
This is also advantageous for all the Disney loving teachers out there. The teacher vacation struggle is real. Many teachers only get a handful of personal days. This means that it is impossible for teacher families to enjoy a full week at Walt Disney World unless it is taken during a school holiday.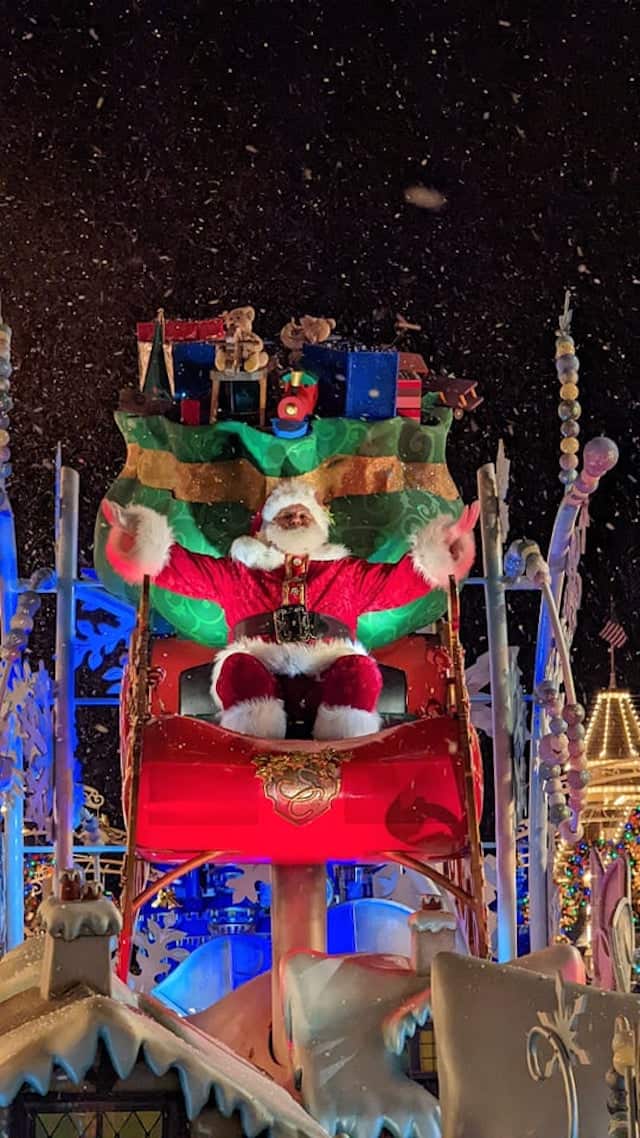 But families of public school students and teachers take heart; an enjoyable vacation is possible with a good touring strategy. You can use Kenny's Character Locator to draw up the perfect plans.
This same dynamic, however, also means that the parks will be more crowded during this window of vacation opportunity. The weeks readily available to both students and teachers tend to be peak times in terms of crowds and, consequentially, pricing.
2. Cooler Weather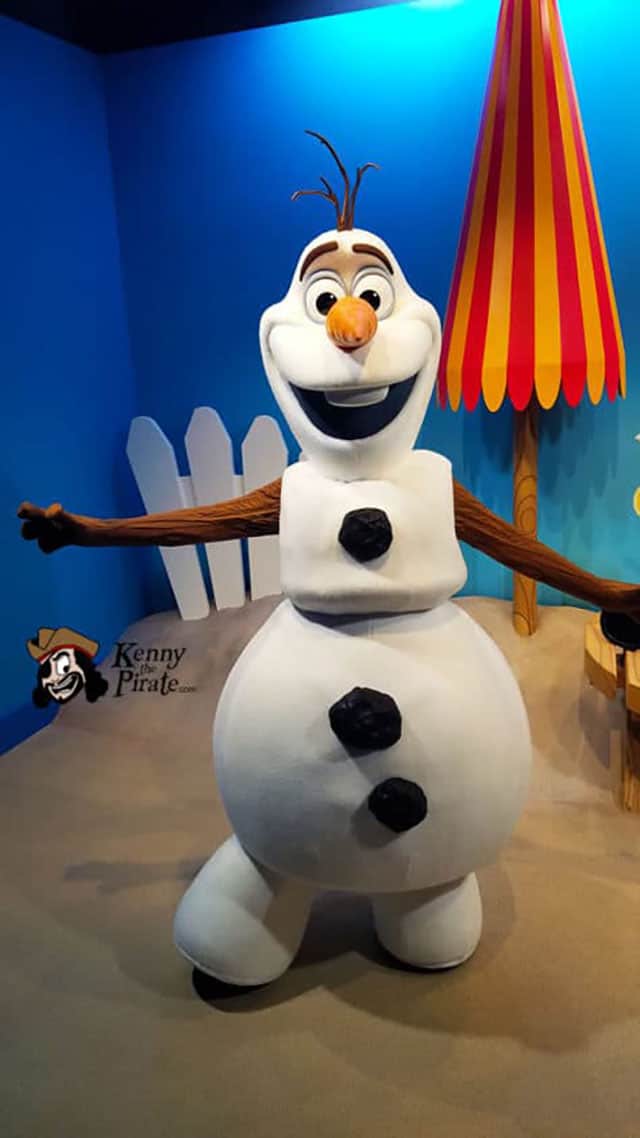 I'm not saying that a hot day in Disney in December is impossible. However, you are much less likely to encounter oppressively heat paired with humidity in the winter months than you are in let's say July.
While I (KatieP) live in the South and am used to the heat, I also have a surprisingly low tolerance for it. I can go to Disney and enjoy myself even when it's disgustingly hot; however, it is definitely not my preference.
The average temperature in December ranges from 48 degrees to 76 degrees. It also does not rain as much as it does in the summer months.
While the weather is typically pleasant and dry in December, it is not without its moments of wild unpredictability! It might be warm one day and very cold the next.
Kenny reminds us KtP writers all the time that Florida cold feels colder than it really is, so when it is a little cold, you will probably feel very cold. For that reason, if December is your travel month, you will need to pack layers just in case those temperatures drop, particularly in the evenings.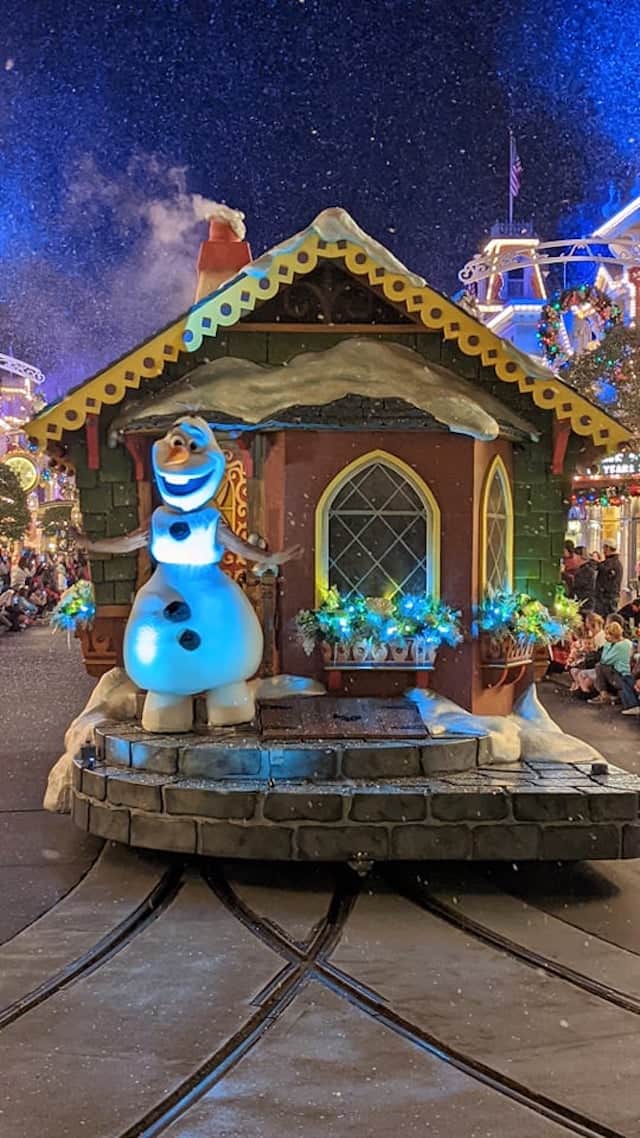 All that said, I would personally MUCH rather prepare for a fluctuation in temperatures than be guaranteed the experience of dripping with sweat and misery for an entire week. If you are anti-extreme heat, December is your friend.
If you are tied to a school calendar, and you need to travel during the summer, December, or Spring Breaks, temperature might be your deciding factor. You might truly prefer December for the milder weather.
3. Christmas!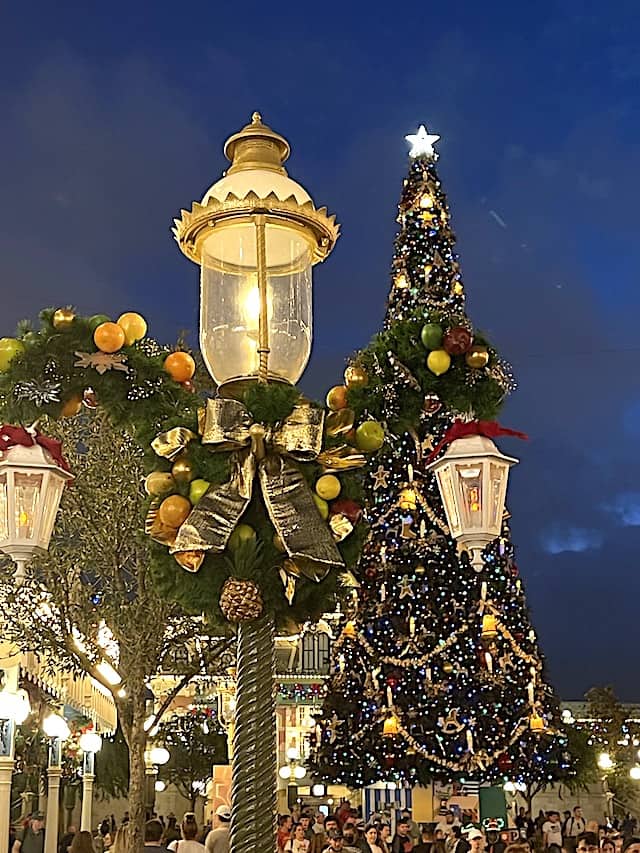 December in Disney parks means Christmas is in the air and all over everything that will sit still long enough to be decorated. Can you imagine anything more charming than Christmas on Main Street? It's like a life sized Christmas Village Display!
If you like, you can also catch some exciting holiday performances including EPCOT's iconic and highly anticipated Candlelight Processional. The show runs nightly, and you can see it by lining up for the standby line or you can grab a meal package for reserved seating.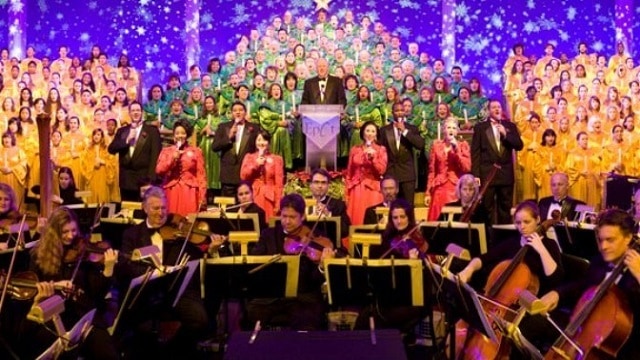 Guests who want a little extra time to celebrate in the parks can also enjoy a special ticketed after hours event called Disney Very Merriest After Hours. The party occurs on select nights in November and December.
Magic Kingdom and Epcot aren't the only parks joining in on the fun. Hollywood Studios has festivities, too!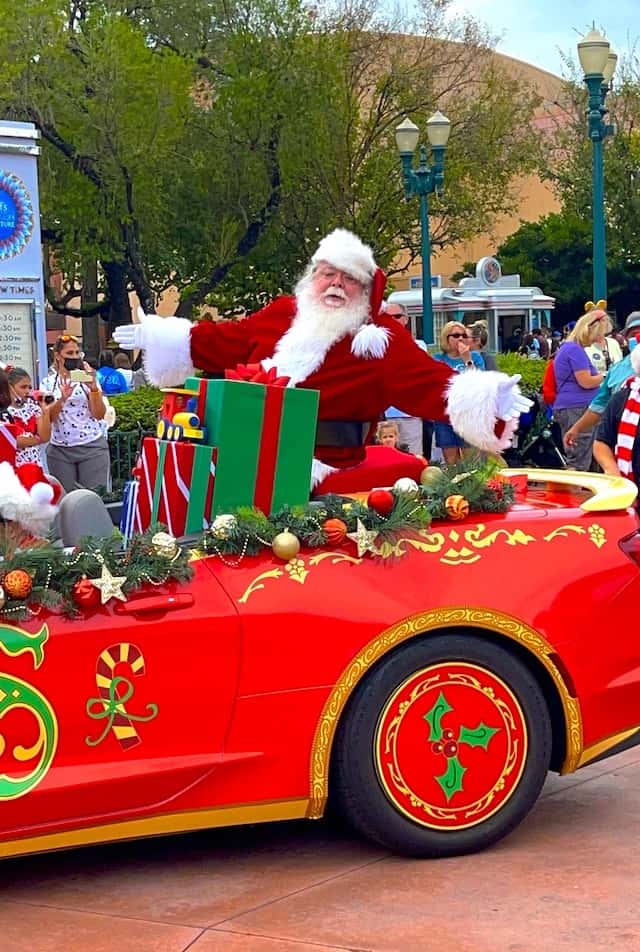 Donna has the full story on all the decorations, characters, motorcades, Santa sightings, and shows. You can check out all Hollywood Studios has to offer right here.
And the animals over in Animal Kingdom will surely be up to something festive as well. For one thing, one of the most charming performances anywhere is ready to pop up: the Merry Menagerie.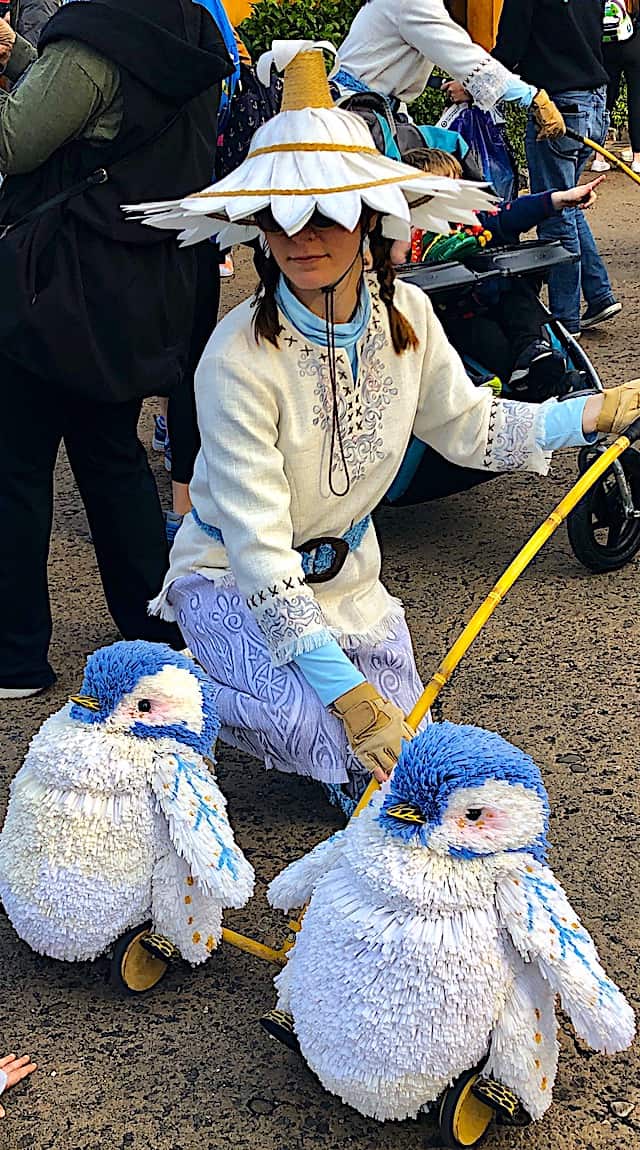 Want more? Donna has a full Animal Kingdom holiday guide for you that includes the decorations, flotillas, and other festivities right here!
Finally, you will want to check out all of the beauty at the resorts. For example, Ft. Wilderness is offering Carriage Rides again. Grand Floridian in particular has magical offerings. For example, guests can enjoy the massive Gingerbread house display!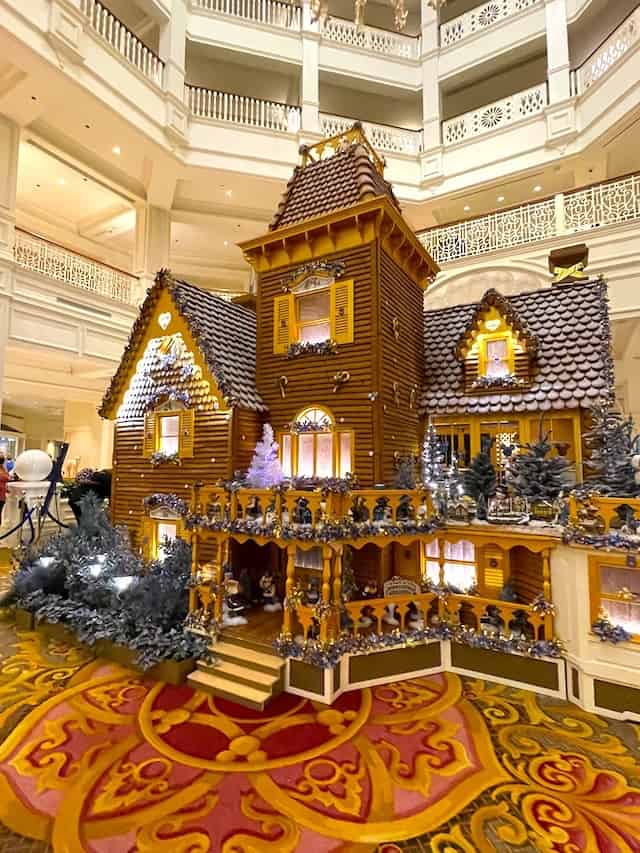 Even if you are not staying at the resort, it is not to be missed. It is just a Monorail ride or walk away from Magic Kingdom, so head over to get some respite from the crowds.
Disney Springs has some magical happenings all its own. You can check out Christmas Tree Trail and Snowfall in Town Center!
A Season of Giving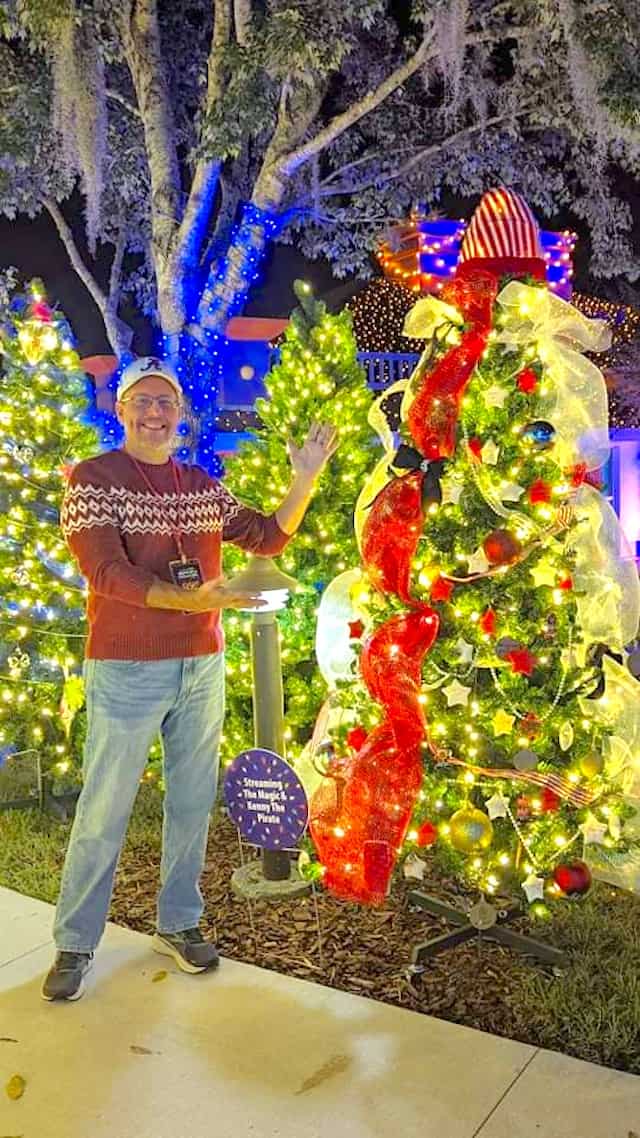 Whether you are visiting the parks for the holidays or your are a Florida resident, if you have a heart for giving, you can also enjoy ticketed event to Christmas festivities at Give Kids the World Village. The resort provides week-long, cost-free wish vacations to critically ill children and their families from around the world.
Proceeds from The Night of A Million Lights event will help the organization fulfill its mission. You can enjoy the lights throughout December.
During your visit, you can check out the Sparkling Tree Trail. Your own Kenny the Pirate Crew has teamed up with Streaming the Magic to contribute a Christmas tree.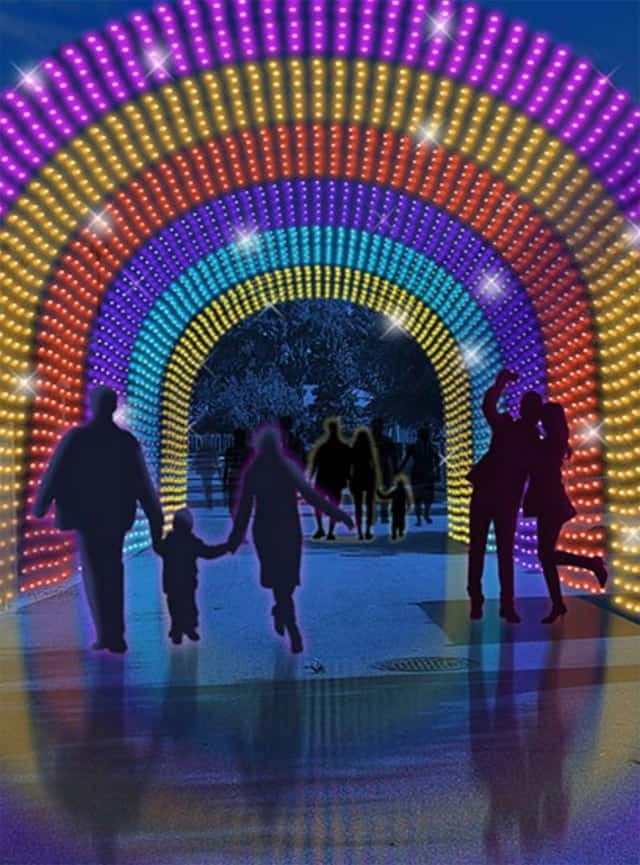 Susan has the full story of how you can help Give Kids the World by Enjoying Christmas Lights. Click here to read more.
Thank you to all Kenny the Pirate Crew members, readers, and friends of the blog who have contributed to the cause. Giving events like these run on the magic of generosity and kindness.
4. Festival of the Holidays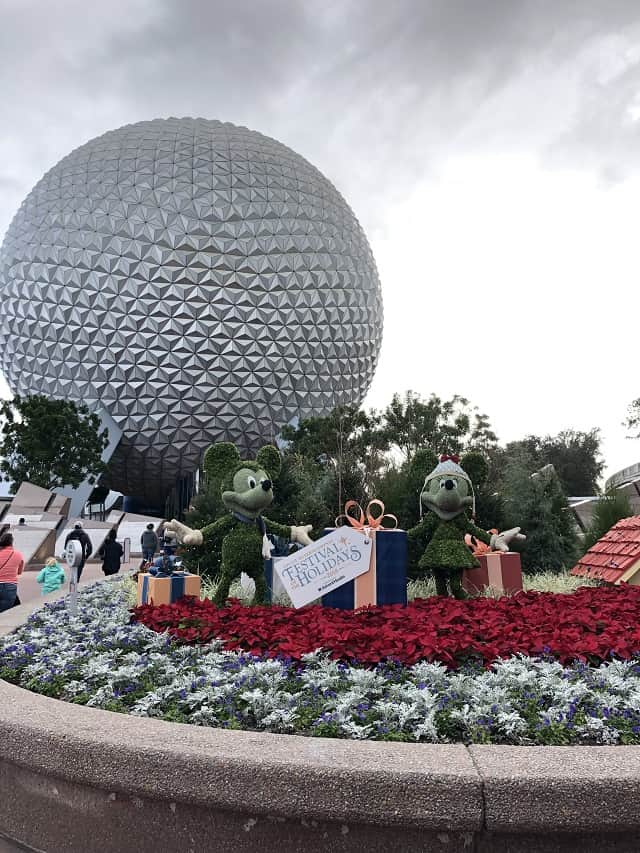 Epcot's International Festival of the Holidays is back! If your love language is Epcot Festivals, then you will want to check this out on your trip.
During the festival, you can experience dishes from the holiday kitchens. For a list of delectable offerings, click here.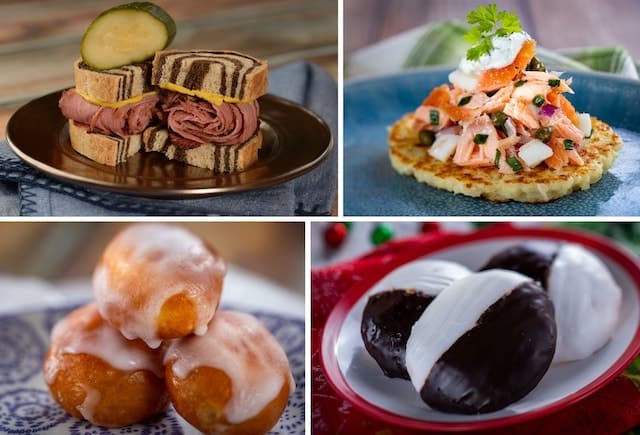 As a bonus, Annual Passholders are eligible for a discount at the Holiday Kitchens. Usually, passholder discounts are not valid at the outdoor kitchens, so this is a rare and welcomed treat. For full details, click here.
You will also be able to participate in activities like a scavenger hunt. Or, you might prefer the ever popular Holiday Cookie Stroll. I am so excited to try it myself!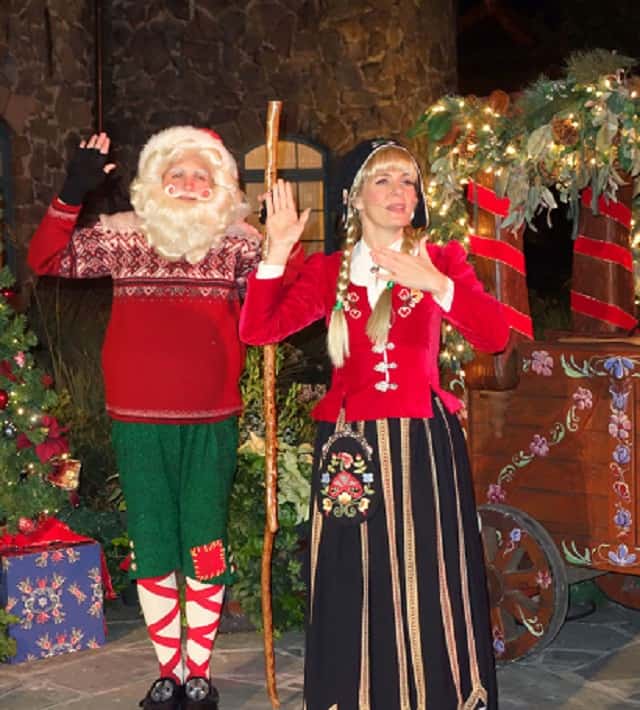 2021 is also bringing back a fan favorite! This year guests will be able to interact with Storytellers throughout the World Showcase. This is something I am especially excited about.
Finally, if you love Living with the Land, you can see it all dolled up for the holidays! I am hoping Figment's Christmas sweater returns as well.
5. New Year's Eve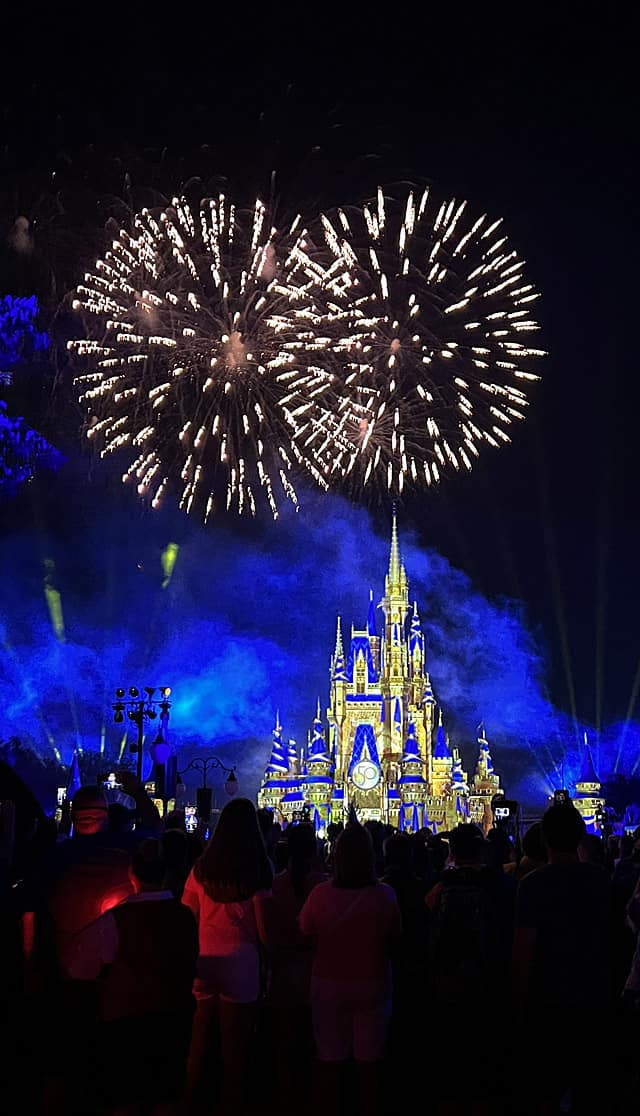 If you time your trip right, you can ring in the New Year in the most Magical Place on Earth! It is a popular way to celebrate. In fact, it is so popular that the theme parks tend to sell out and reach capacity quickly. This is particularly true for those parks with Nighttime Spectaculars.
There has been secrecy surrounding Walt Disney World's New Year's Eve plans this year. However, a change in times for Magic Kingdom's Enchantment and extended park hours on NYE do point to the possibility of fireworks to ring in the new year.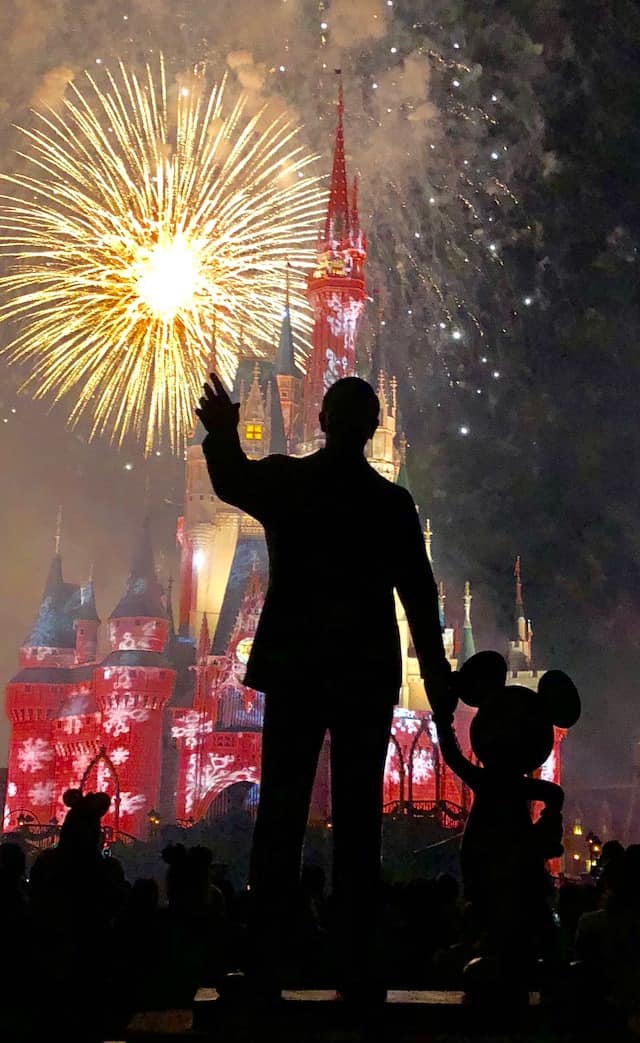 Donna has the truth as we currently know it surrounding the possibility of NYE fireworks. For the full story, click here.
If you are like me, and you do not want to brave the crowds in the theme parks should there be fireworks, don't worry. There are still plenty of ways to enjoy displays from outside of the parks!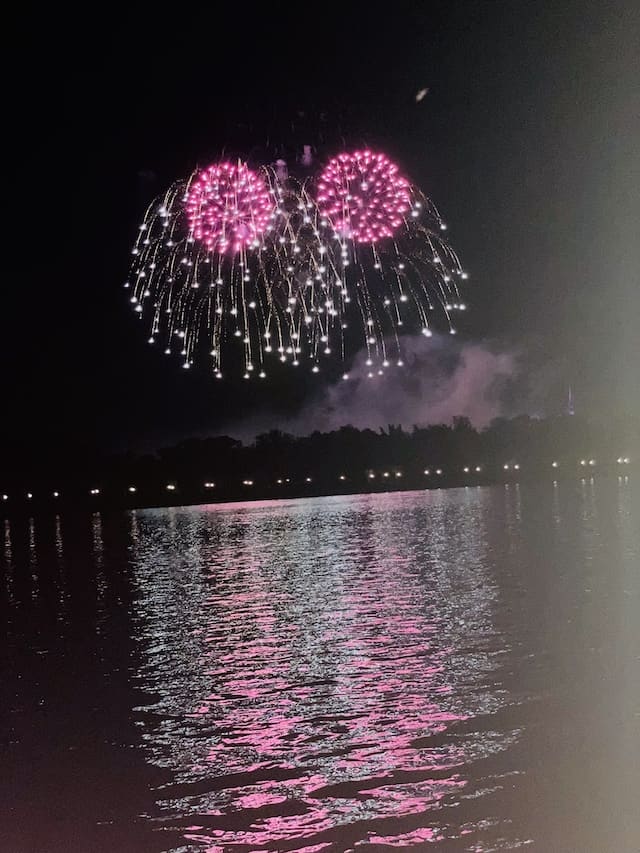 You can see the show (just without any potential projections) from Grand Floridian, Polynesian, and Contemporary Resorts! For Jamie's full list of ways to catch fireworks outside of Magic Kingdom, head over here.
BONUS: 50th Anniversary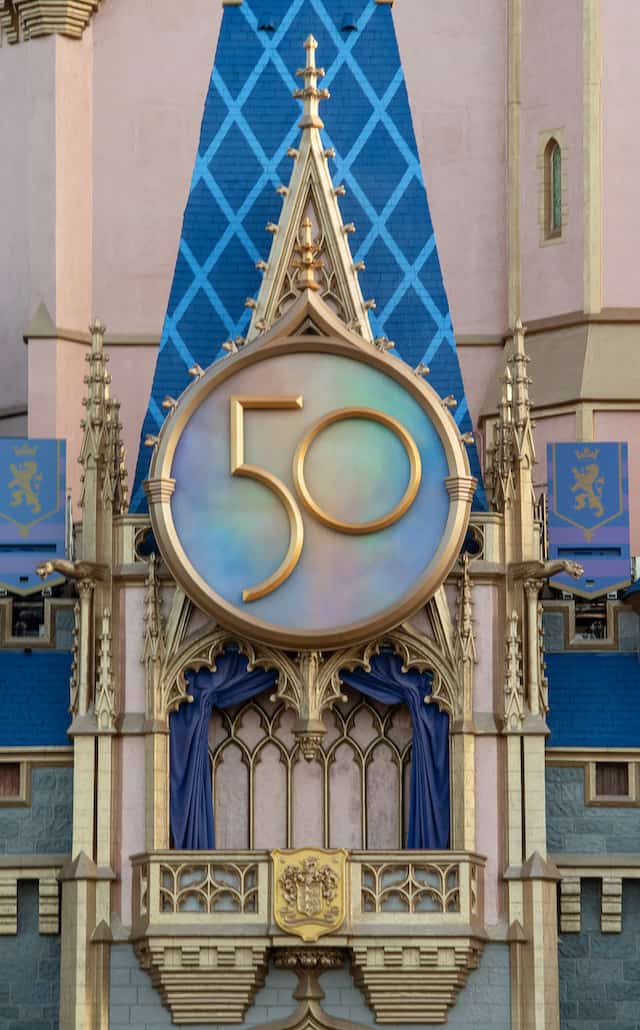 For 2021 and 2022, guests traveling in December can enjoy Disney's 50th Anniversary celebration! This is because the celebration lasts a full 18 months.
Magic Kingdom is celebrating with special decorations, particularly the castle's elegant paint job and adornments. The characters don 50th anniversary garbs.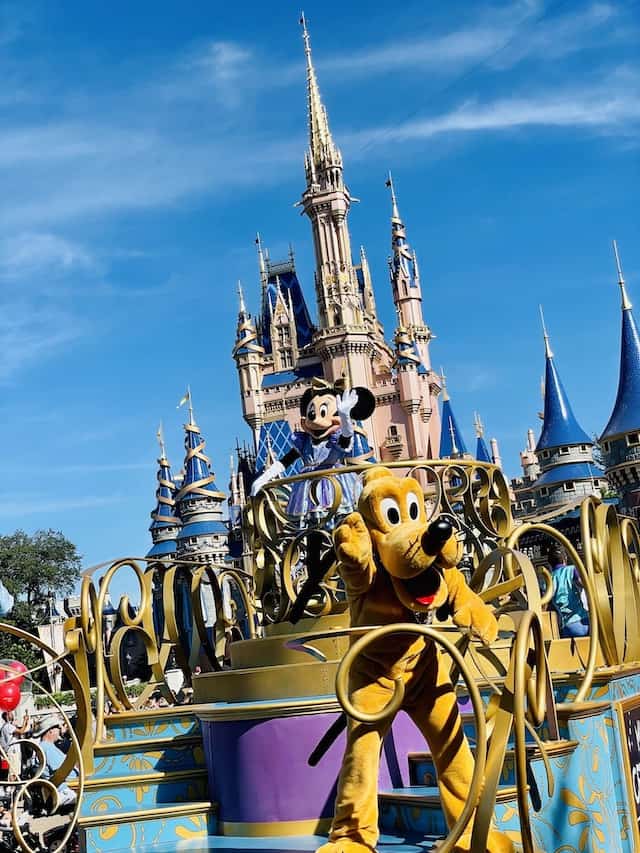 There is a special Cavalcade as well as plenty of special merchandise. Guests can also enjoy the beauty of Beacons of Light including the popular light display adorning Spaceship Earth.
Of course, there are also all sorts of paid extras such as dining and firework events. An there is plenty of merchandise to be had as well to commemorate the celebration.
Final Thoughts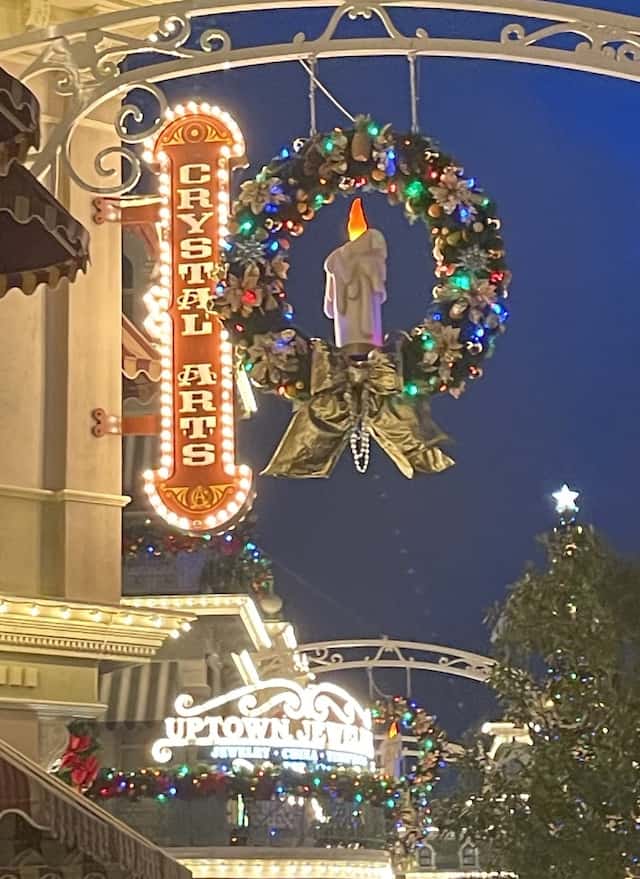 If you enjoy festivities, you truly have lots of opportunities to indulge in this November. This is particularly true for December of 2021 and 2022 while the 50th is in full swing!
December may also be one of the only months that gives you a week long travel window depending on your work or local school schedule. If that is the case, you might like the idea of December travel for the cooler weather as compared to summer and fall break travel.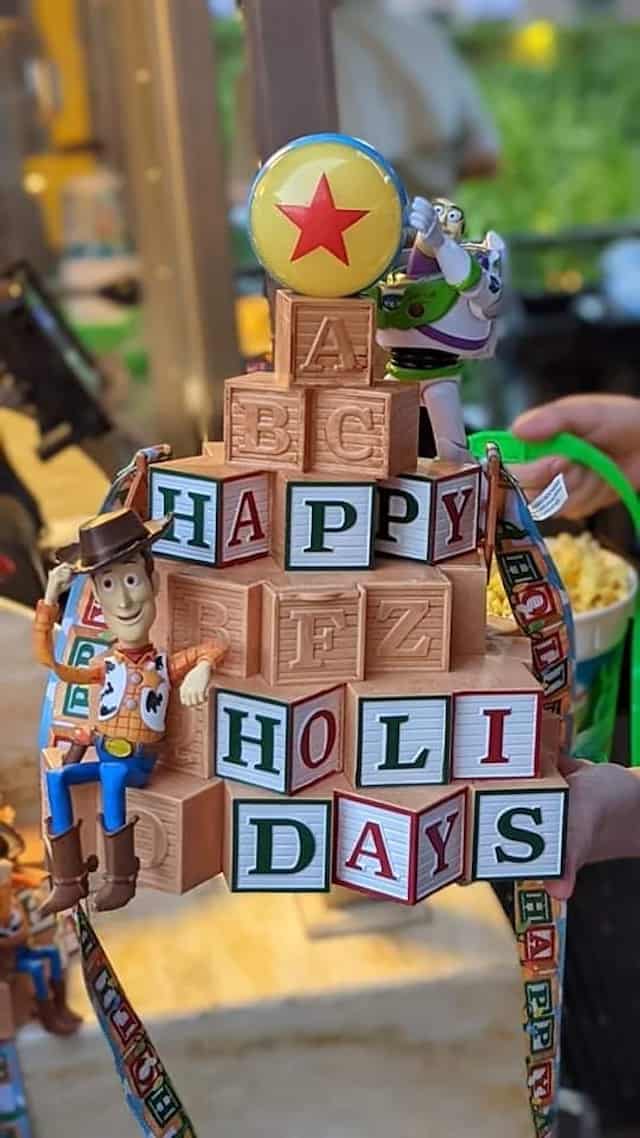 Even so, December can be a magical time to take a Walt Disney World Vacation. If you love Christmas decorations and delectable treats, you really need to go around the holidays at least once!
Do you have plans for a trip to Walt Disney World in December? What are your favorite aspects of traveling during that month? Let us know in the comments below or on our Facebook page. Or, keep the conversation going and share them with us in our crew, too!