After more than year without Disney World fireworks, we are finally able to experience the sky light up over Cinderella Castle. Here is everything you need to know about Happily Ever After and our best tips for viewing!
Happily Ever After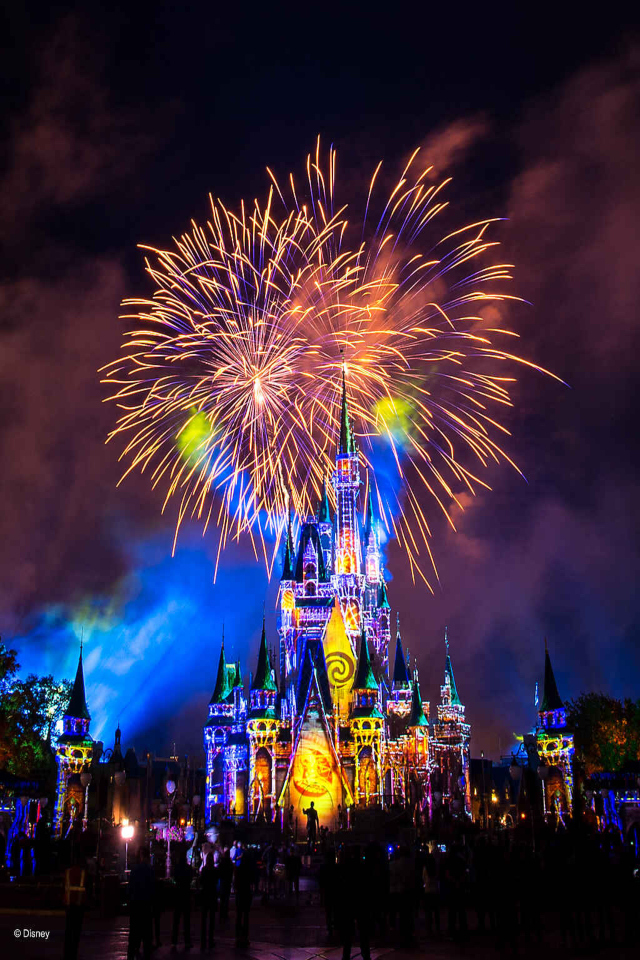 Magic Kingdom's nighttime show is called Happily Ever After. This 18 minute show features projection mapping on Cinderella Castle combined with amazing pyrotechnics. It debuted in May 2017 after Disney retired Wishes. Unfortunately, fireworks shows were paused when the parks reopened during the pandemic. It's been a long 15 months, but they are back!
Happily Ever After will run until September 30, 2021 when Disney Enchantment debuts for the 50th anniversary. Disney Enchantment is set to run for the entire 18 month celebration, and we are unsure if Happily Ever After will return after that.
The show itself encourages us to chase our dreams and find our happily ever after (and now I have chills just typing that).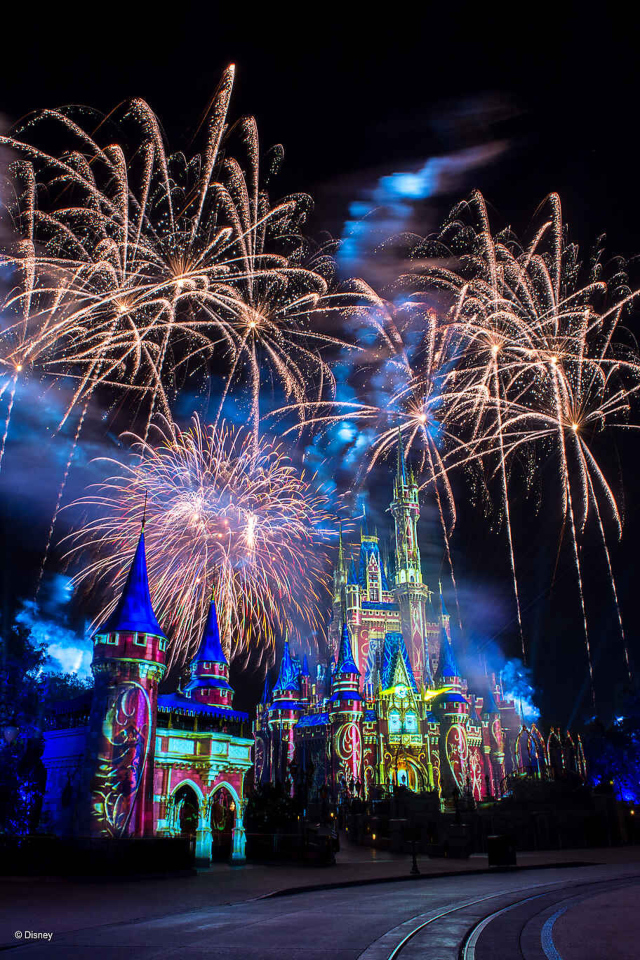 '…And they all lived happily ever after.'
Each of us has a dream, a heart's desire. It calls to us. And when we're brave enough to listen, and bold enough to pursue, that dream will lead us on a journey to discover who we're meant to be.
All we have to do is look inside our hearts and unlock the magic within…
Show Playlist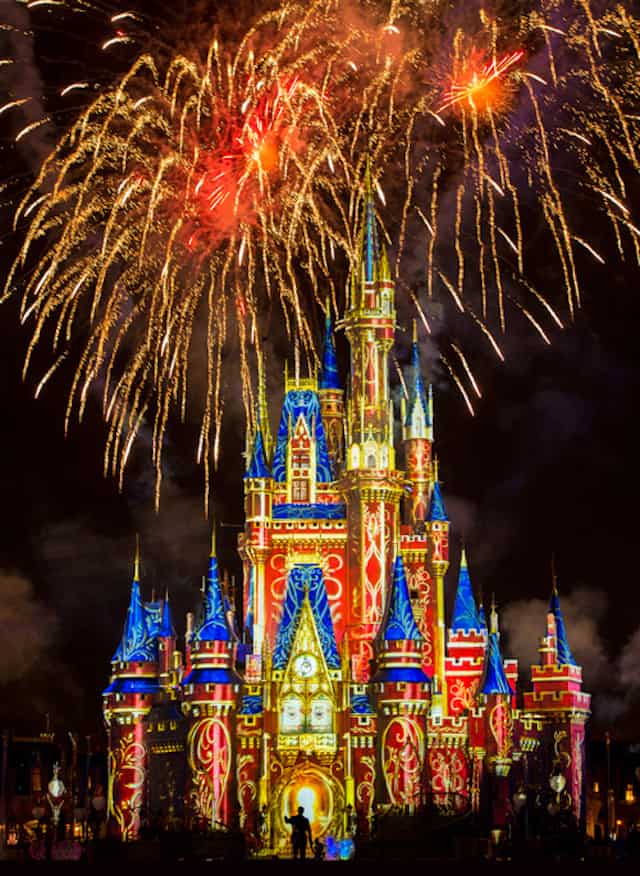 The show features many great Disney songs that we know and love. Here is the full set list:
1. "Happily Ever After" – Jordan Fisher and Angie Keilhauer
2. "Down in New Orleans" – The Princess and the Frog
3. "When you Wish Upon a Star" – Pinocchio
4. "Part of Your World" – The Little Mermaid
5. "When you Wish Upon a Star" – Transition
6. "Out There" – The Hunchback of Notre Dame
7. "Touch the Sky" – Brave
8. "One Jump Ahead (Reprise)" – Aladdin
9. "How Far I'll Go" – Moana
10. "Friend Like Me" – Aladdin
11. "Trashin' The Camp" – Tarzan
12. "Hakuna Matata" – The Lion King
13. "I've Got No Strings" – Pinocchio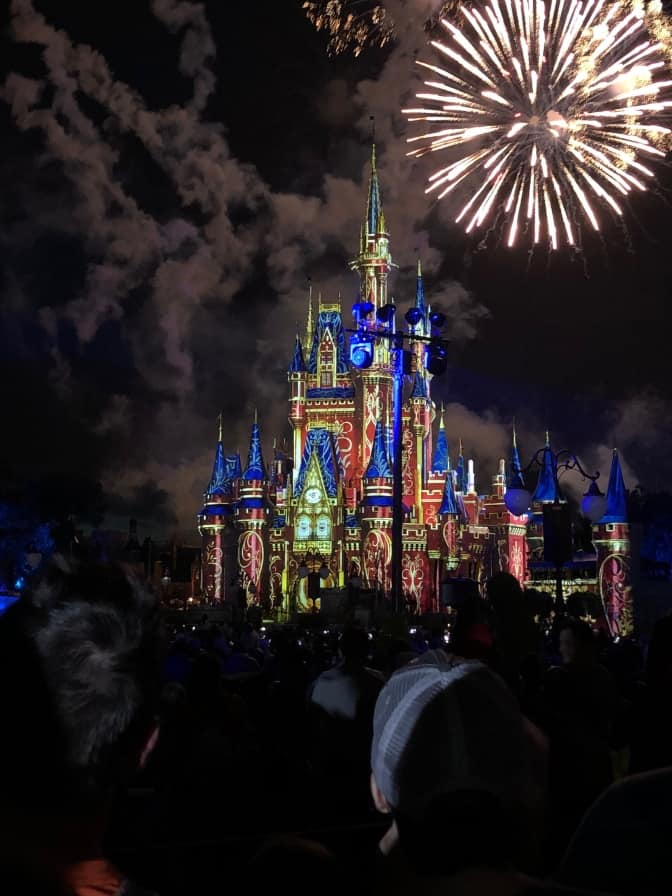 14. "You've Got a Friend in Me" –Toy Story
15. "The Bare Necessities" – The Jungle Book
16. "You've Got a Friend in Me" – Toy Story
17. "The Bare Necessities" – The Jungle Book
18. "That's What Friends are For" – The Jungle Book
19. "You've Got a Friend in Me" –Toy Story
20. "Love is an Open Door" – Frozen
21. "Can you Feel the Love Tonight" – The Lion King
22. "You'll Be in My Heart" – Tarzan
23. "A Whole New World" – Aladdin
24. "I See the Light" – Tangled
25. "He's a Pirate – Pirates of the Caribbean
26. "Go the Distance" – Hercules
27. "Happily Ever After (Reprise)"
28. "You Can Fly" – Peter Pan
29. "Happily Ever After (Reprise)"
You may have noticed the songs are grouped together on a common theme. For example, the first first several songs are about following your wishes and dreams.
Concepts like friendship, love, triumph, and others are all incorporated into the show to bring us even more into the magic.
Happily Ever After ends challenging us to unlock the magic and make our dreams come true. Of course, no nighttime show is complete without Tinker Bell, and she flies across the sky over the Hub area much to the delight of viewers!
Viewing Spots for Happily Ever After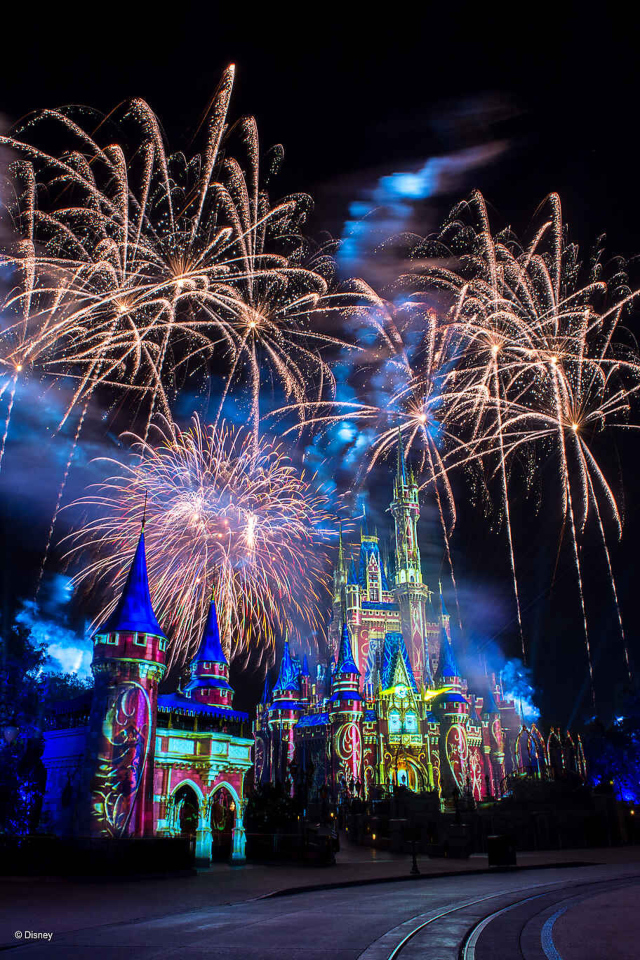 This show is not to be missed, and you will want to make sure you have a game plan to help you get optimal viewing of the projections, fireworks, or both.
If projections are important to you:
Cinderella Castle is lit up with amazing projections of Disney characters and other designs throughout the show. If you want to a great view of the projections, we suggest getting close to the Partner Statue. You don't want to be too close to the Castle or your neck will be strained looking up.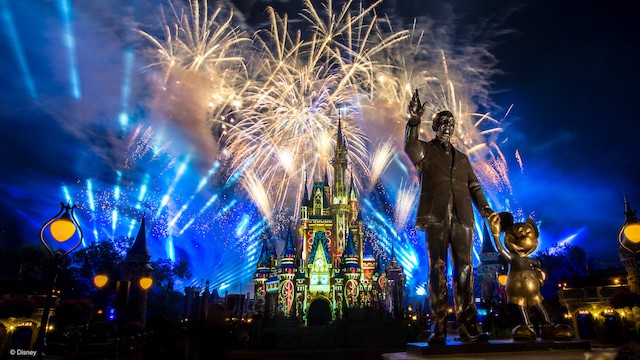 Consider showing up around 20-30 minutes ahead of time to stake your spot. However, since fireworks have not been displayed for over a year, demand will likely be higher and you may need to get your spot sooner. Perhaps you could grab a hot dog from Casey's Corner, ice cream from the Plaza Ice Cream Parlor, or a funnel cake from Sleepy Hollow to enjoy while you wait.
If fireworks are important to you: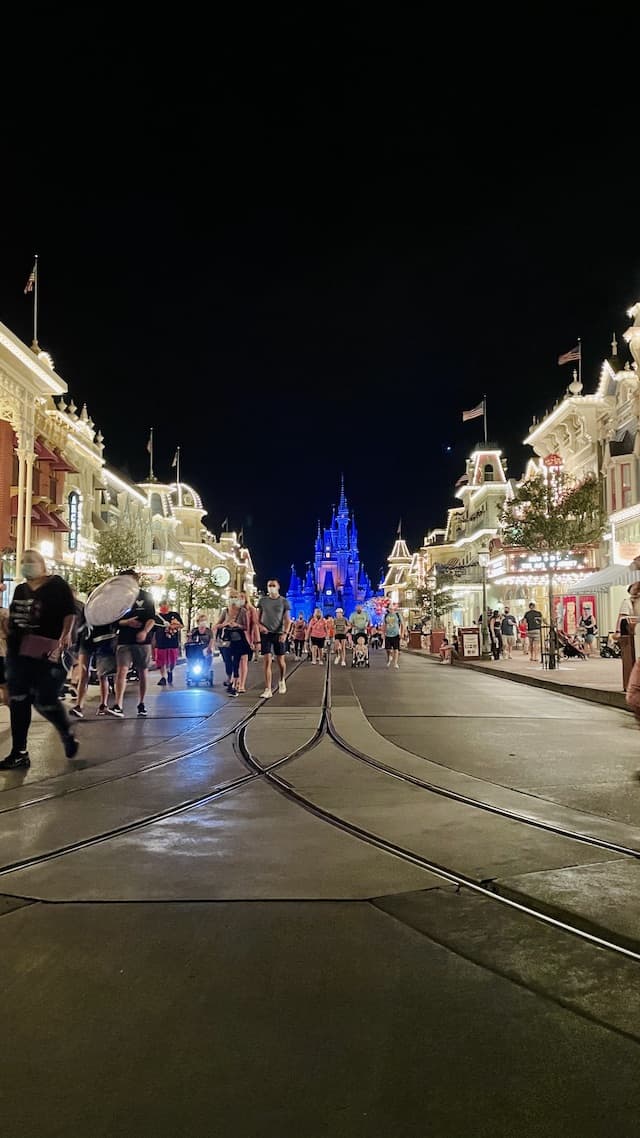 Need to see those fireworks most? You can't go wrong watching from the end of Main Street and the train station. Views of all the shops on Main Street with the Castle at the end is perfection. You will see the whole show in all its glory!
As a bonus, if you are looking to book it out of the park right after the fireworks, you will get out much more quickly. However, you will not have a perfect view of the projections on the castle.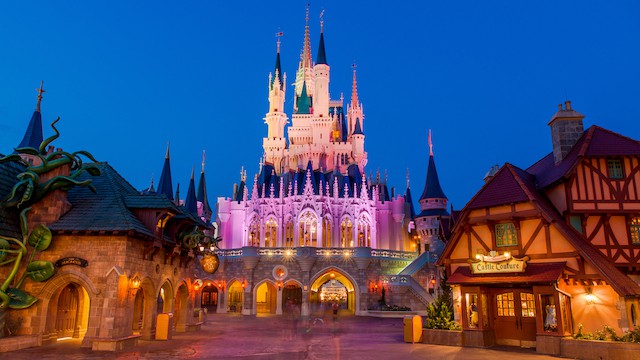 I would also like to suggest behind Cinderella Castle if you want a semi-private view of the fireworks. You won't see the projections but the fireworks will still blast off above you. No one will be back there, which means you can watch the show and head to an attraction in Fantasyland before everyone else does.
Additionally, if you can time it right, attractions like PeopleMover, Splash Mountain, and Big Thunder Mountain all provide stunning views of the park and fireworks! Can you time that big drop at the same time fireworks are blasting around? Try it and let us know what you find!
If you want to see both: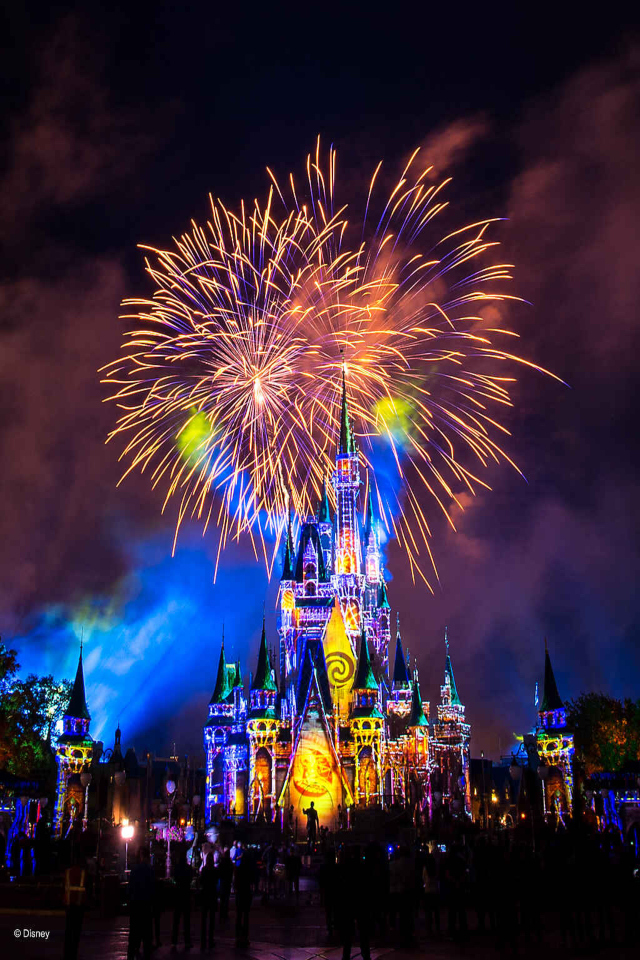 Can't decide between fireworks and projections? I don't blame you because I can't ever choose either.
The preferred location for viewing the show and having great views of both fireworks and projections would be right where Main Street ends and the Hub begins. Think about where Casey's Corner and the Partners Statue is and get right in the middle of those.
You will be far back enough to see more of the fireworks and still close enough to have a good view of the Castle projections. This is a prime viewing spot though so you may want to get there an hour early.
Dessert Parties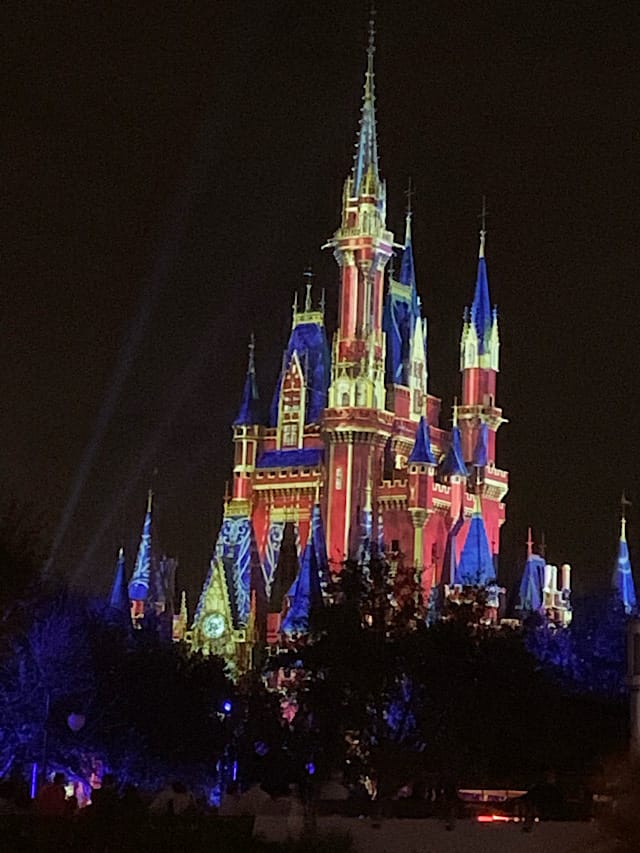 In the past, Disney offered dessert parties, which gave Guests a reserved viewing spot and plenty of food while you're waiting for the show. Unfortunately, these have not returned with the return of fireworks, and we are not sure when/if they will return. Since these are essentially self-serve buffets, we probably will not see them back until dining goes back to normal.
Depending on which event you book, you will either have seating at the Tomorrowland Terrace restaurant or you will have reserved standing areas in the Plaza Garden. The area by the Purple Wall on the way to Tomorrowland Terrace also has a great spot for viewing fireworks. As an added bonus, you will be right under Tinker Bell as she flies by!
You can check out my review of the Happily Ever After dessert party HERE.
Map of viewing spots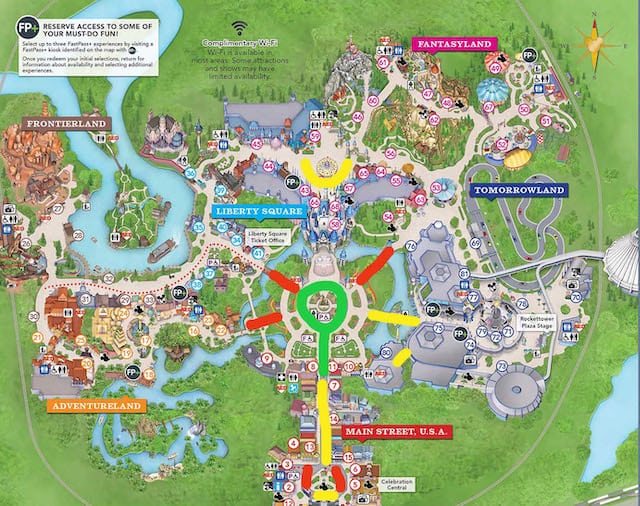 I have included this map of Magic Kingdom highlighting all the viewing spots I outlined above. Green being best, yellow being okay, and red being worst spot.
Save this photo to your phone and keep it handy for your next visit to the Magic Kingdom!
Not in the parks? No problem!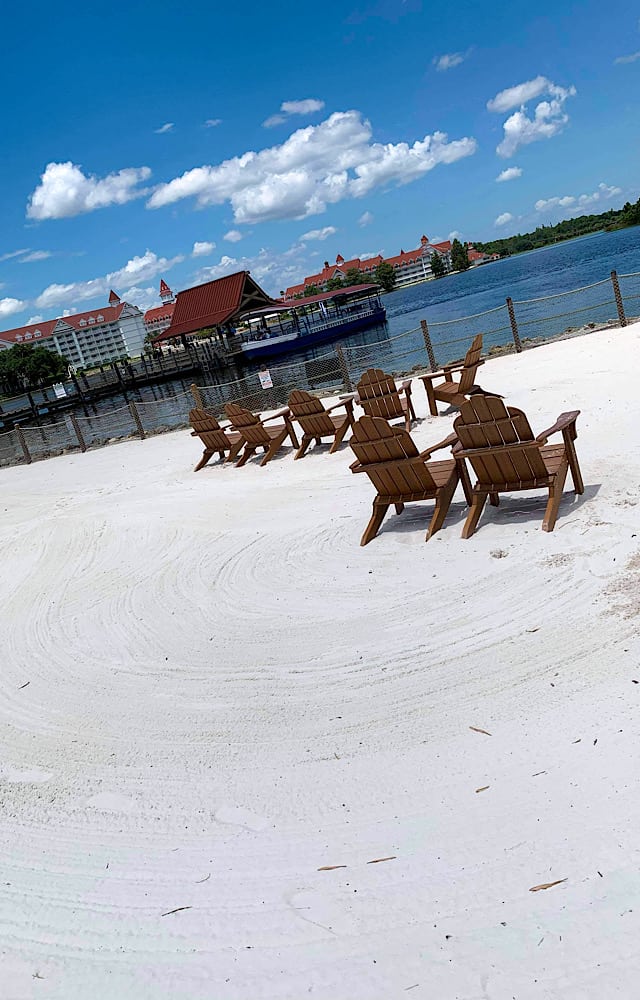 Did you know you can see fireworks from the Magic Kingdom resorts? It's true! You can see the show (just without the projections) from Grand Floridian, Polynesian, and Contemporary Resorts! They will even pipe in the music as well.
Check out a more detailed post outlining the best spots are for viewing from these resorts HERE.
Where is your favorite place to watch Happily Ever After? Share them with us in the comments below or on Facebook.