When Plaza Ice Cream Parlor reopens, it will feature a slimmed down menu. Here's what you can expect to see on your next visit.
Plaza Ice Cream Parlor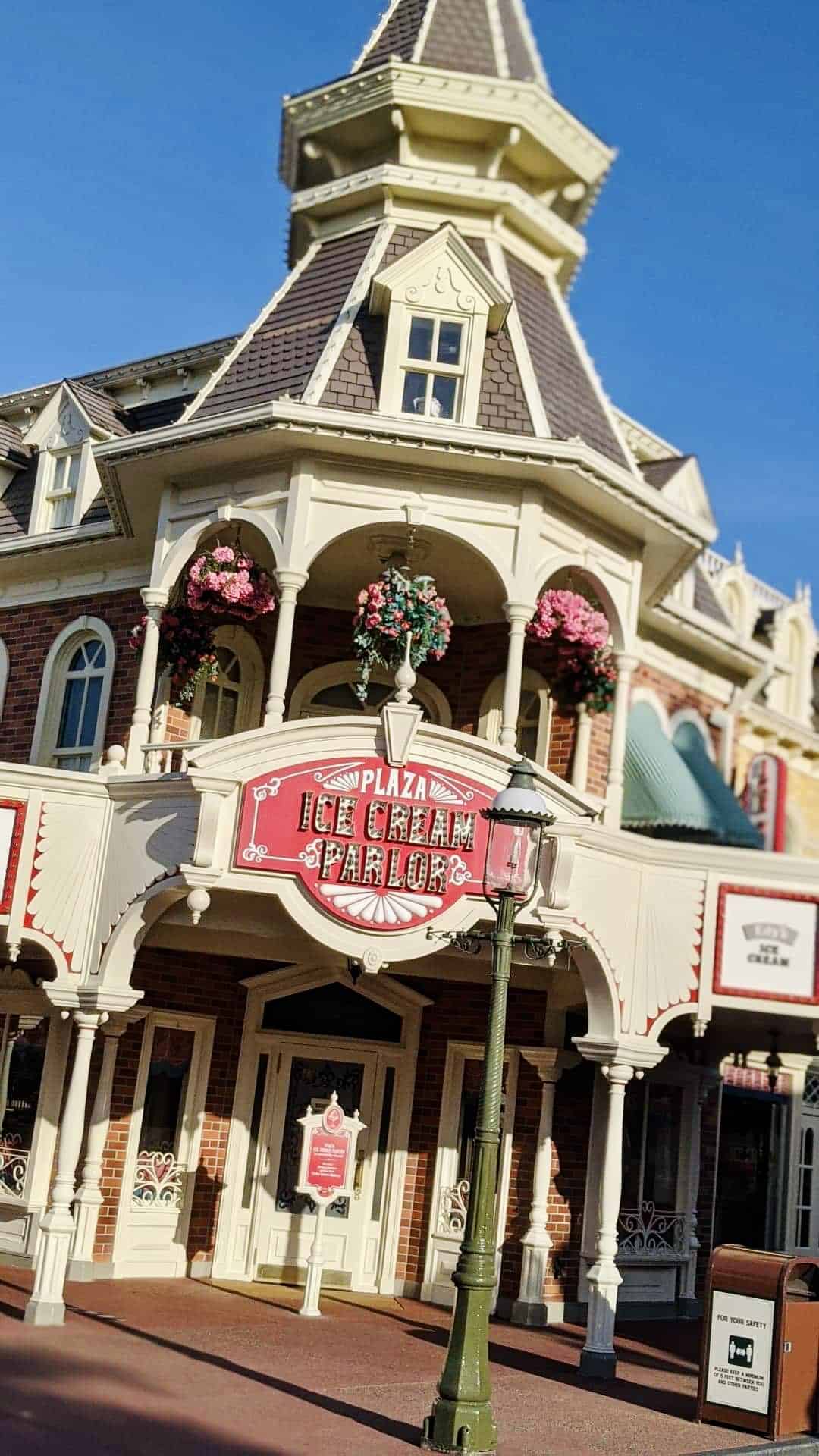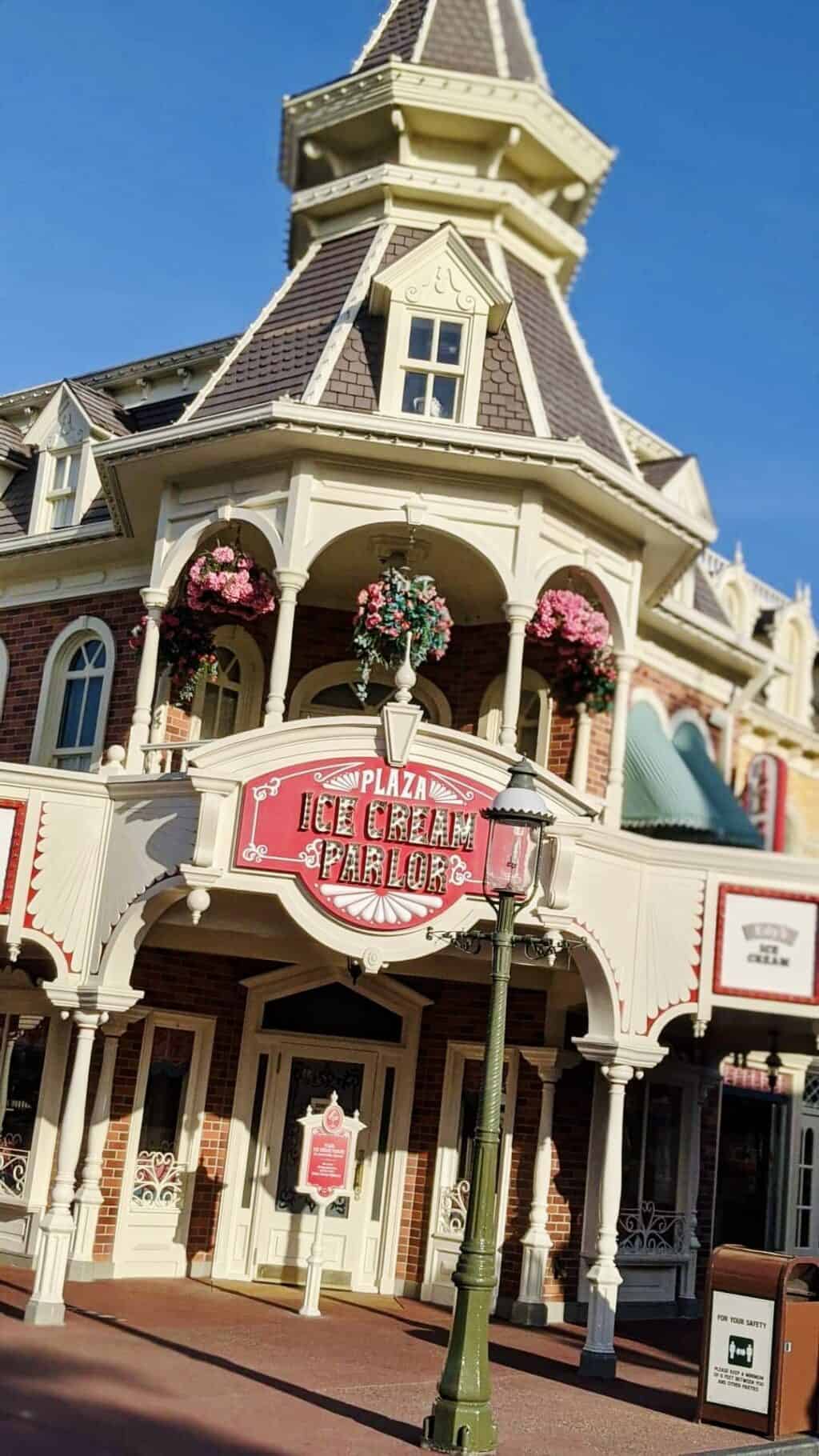 Along with Casey's Corner, Main Street U.S.A. has been missing the classic Plaza Ice Cream Parlor since the reopening. This nostalgic eatery features turn of the century architecture and decor along with classic dishes like sundaes and ice cream.
Fortunately for everyone, Casey's Corner reopened today (June 30) and Plaza Ice Cream reopens on July 7. You can read that full announcement HERE.
Now you can grab your hot dog and ice cream before watching Happily Ever After! Does it really get any better?
Menu Changes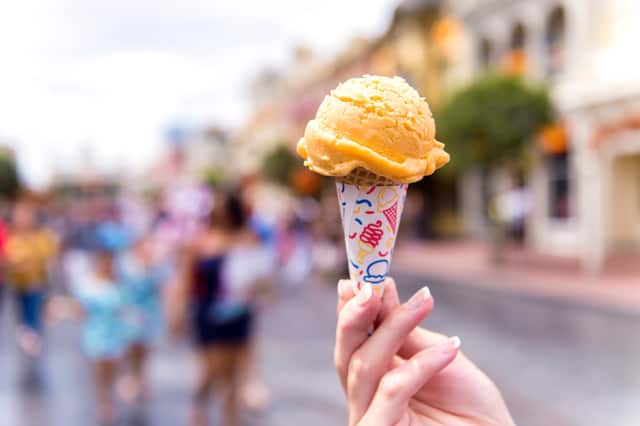 Like many other restaurants on Disney World property, slimmed down menu offerings have become the norm. To save on labor, costs, and supplies, Disney removed many items.
Like Casey's Corner's new menu, Plaza Ice Cream also has some changes we need to report on.
Here is what you can expect to see at Plaza Ice Cream Parlor when it reopens: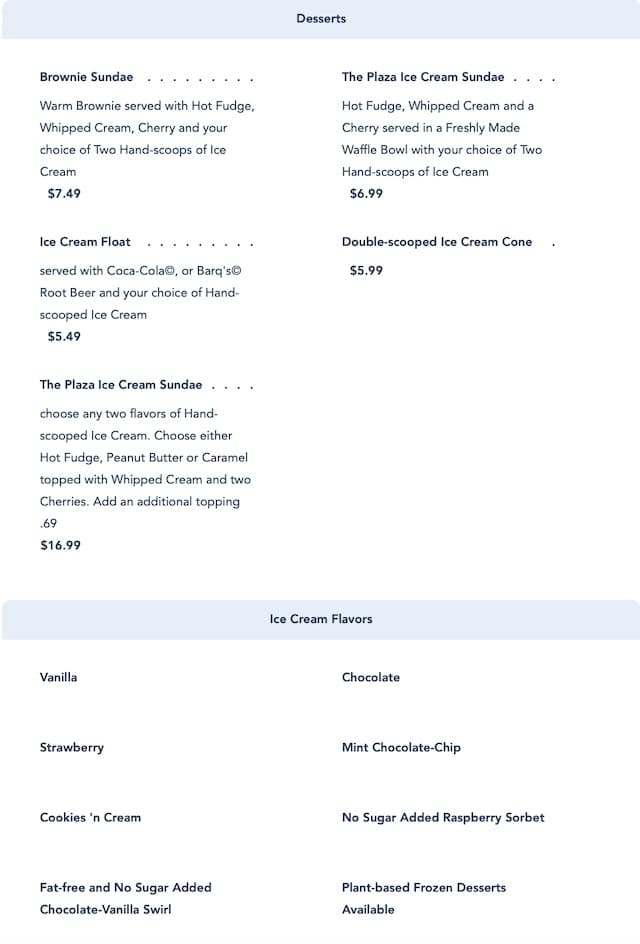 Sundaes, floats, and ice cream! Yum! Choose from the following ice cream flavors: vanilla, strawberry, cookies 'n cream, chocolate, mint chocolate chip, no sugar raspberry sorbet, fat free/no sugar chocolate-vanilla, and plant-based flavors.
Where is the apple blossom sundae? Ice cream cookie sandwich and the Minnie sundae? Are we going to have the miniature kitchen sinks? I have so many questions, Disney.
Other removed items include: All American sundae, Main Street split, peanut butter dream, and the Mickey wafer with one scoop of ice cream.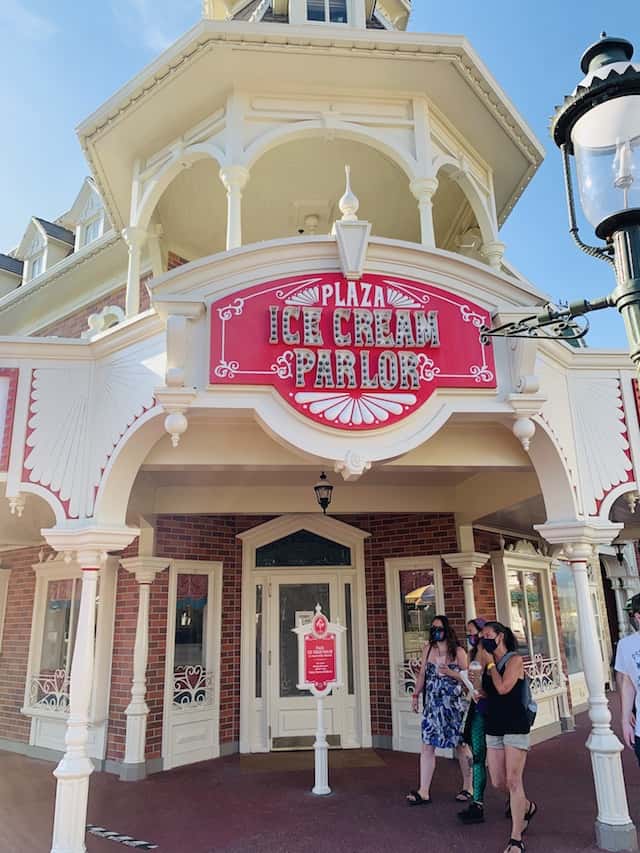 Judging off the menu, it looks like we won't have any of those items when the parlor opens next week. However, they did add ice cream floats…which maybe makes up for the losses?
We will have a full review of both Casey's Corner and Plaza Ice Cream soon! Stay tuned for our thoughts.
Do you love the Plaza Ice Cream Parlor? What do you think of these menu changes? Share your thoughts with us by commenting below or on the Facebook page. You can also join our KtP Crew and continue the discussion there.