One of Magic Kingdom's most beloved restaurants is Casey's Corner, which sadly hasn't reopened yet. Could it reopen soon? It seems likely since there have been some recent menu changes! See the updates below.
Casey's Corner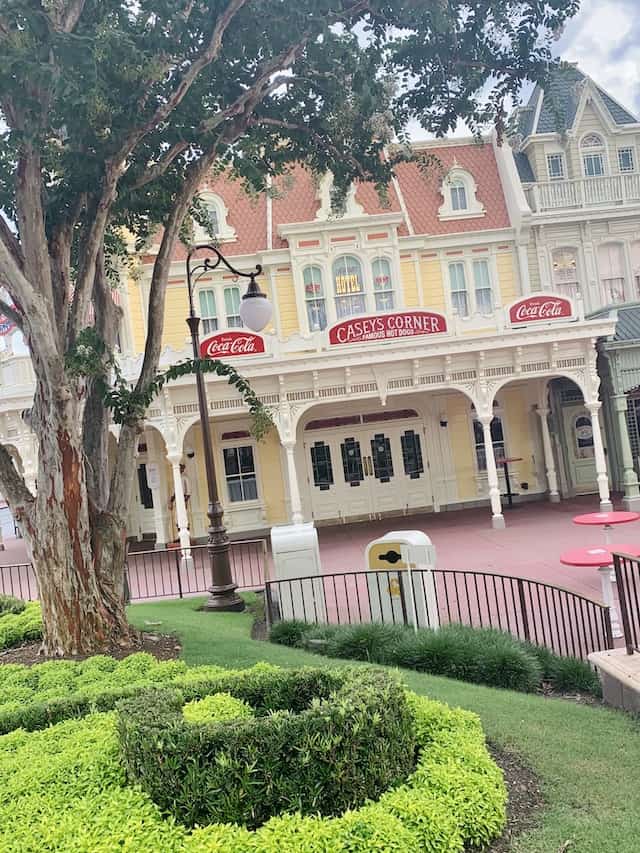 Set at the end of Main Street, U.S.A. is Casey's Corner. This old-fashioned hot dog joint is loved by many who walk through those gates at Magic Kingdom. It is a quaint little area with outdoor seating looking out over the hub area and Cinderella Castle.
Unfortunately, it has not reopened likely due to physical distancing concerns. It is such a small space and overcrowds easily due to its popularity. However, we believe Casey's Corner is on the verge of reopening.
Menu Changes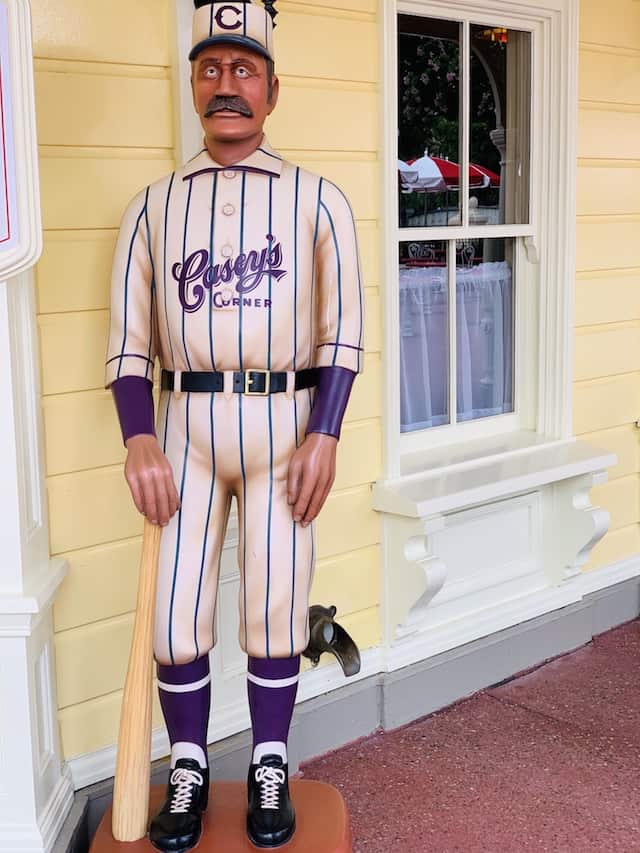 Disney describes the Casey Corner's menu as:
"Hit it out of the park with American baseball favorites: hot dogs, corn dog nuggets, French fries and ice-cold lemonade slushies. You may even catch Jim tickling the ivories to ragtime tunes outside. Soft drinks are also available."
However, it looks like there have been some menu updates! Here is a look at the current menu on the Disney website: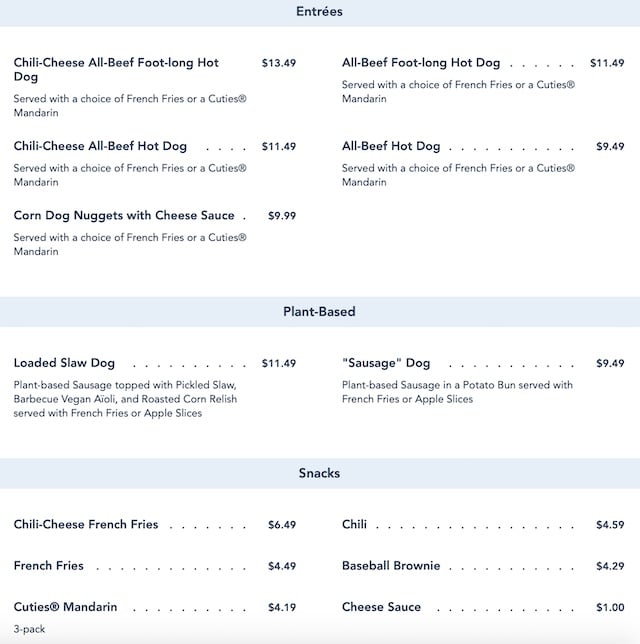 So what's different? The bacon macaroni & cheese hot dogs and fries have both been taken off the menu while a foot long all-beef hot dog has been added on.
You'll also notice a 3 pack of Cuties mandarin oranges are on the menu for $4.19. You can still enjoy many of the items that were on the menu previously like chili cheese dogs and corn dog nuggets!
There are also a few plant-based options and some delicious sides, too! Anyone in the mood for a brownie?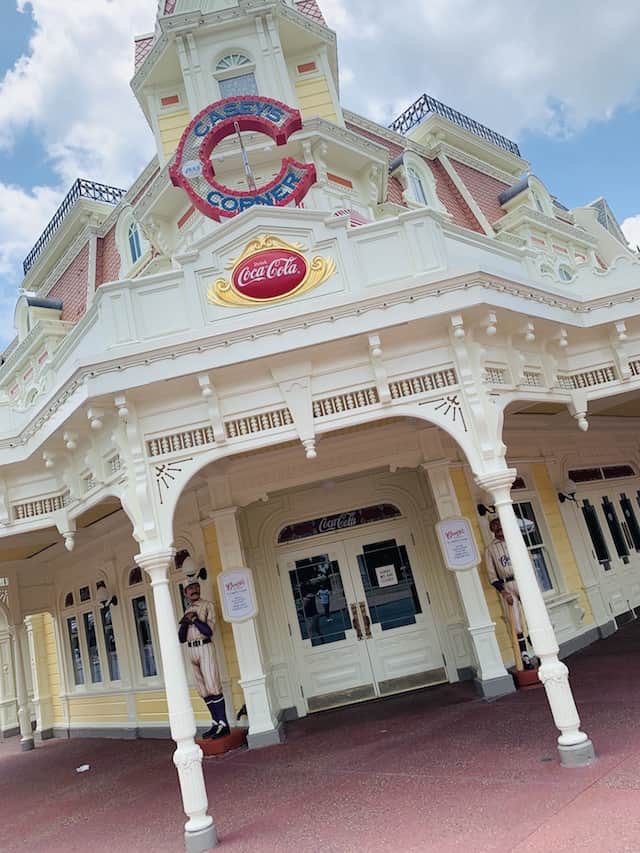 Who changes the menu when a restaurant is closed? It definitely seems like Disney is preparing to reopen Casey's Corner, and hopefully we have an announcement soon!
Do you love Casey's Corner? Let us know in the comments below or on Facebook.