Casey's Corner has been closed for over a year and they reopened last night in such an "All American" way. Check out the return of this fan-favorite dining location.
Reopening Announced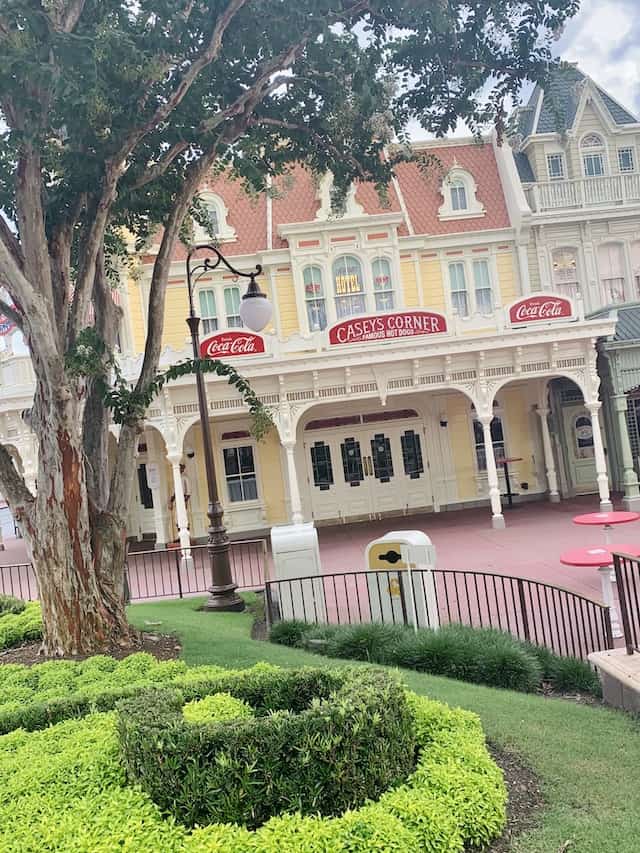 We, along with fellow Disney fans, have kept our eye on Casey's Corner. This fan-favorite dining quick service dining location remained closed as the Parks reopened last year.
With the announcement of Magic Kingdom fireworks returning on July 1st, many believe that this could be a great reason to reopen Casey's Corner.
Last week we noticed an update to the menu at Casey's Corner. You can check out this new updated menu HERE. We took this as a very positive sign that this fan-favorite dining location would be reopening very soon.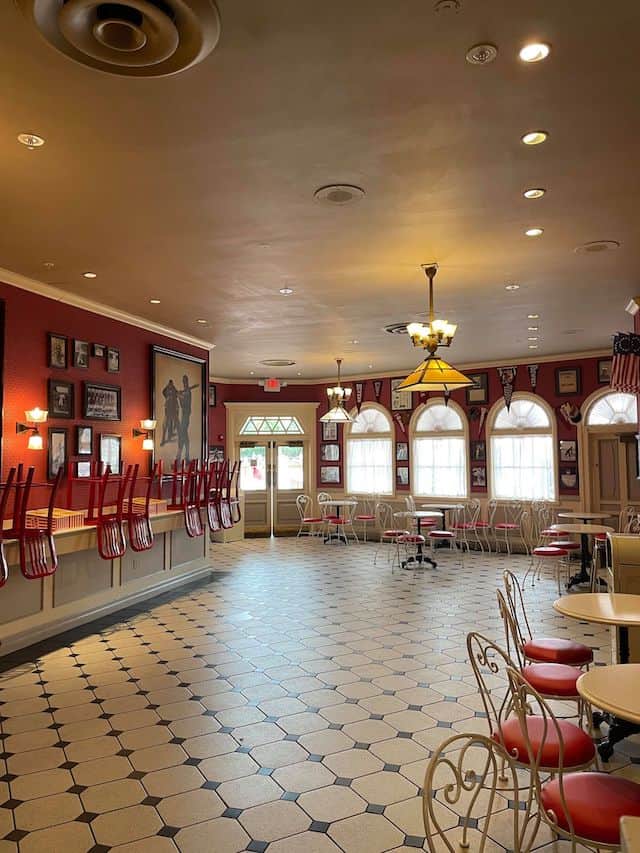 At the end of last week we noticed that the windows Casey's Corner had been uncovered. Guests peering inside noticed that many changes had occurred. This location was once used as an overflow shopping location for the Emporium while it was closed for dining. Now tables and seating have returned to this location.
Yesterday, we received the official announcement that Casey's Corner would be reopening on June 30, 2021. That's today! This was great news as Guests begin to fill the Parks for the return of fireworks and to celebrate July 4th.
Casey's Corner is reopening to all Guests on June 30, 2021.
Like other restaurants and snack locations, Casey's Corner will offer mobile ordering. This will help alleviate some of the long waits to get food from this very popular place! Be sure to schedule it ahead of time so you aren't stuck getting your hot dog 3 hours after you order!
Opening Pitch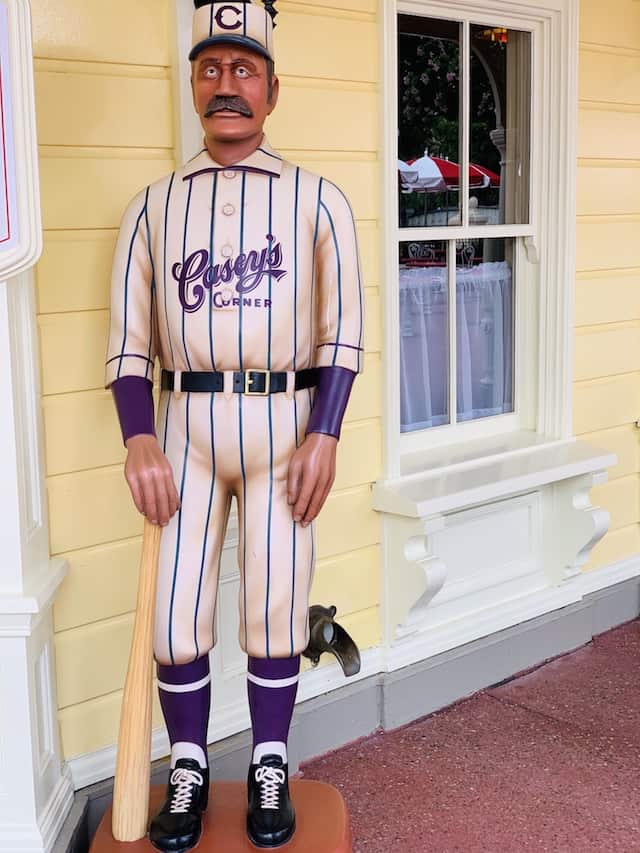 Last night, June 29th, many Cast Members were invited to the Magic Kingdom Cast Homecoming Ever After event. Cast Members were able to enjoy a preview of the Happily Ever fireworks show and also enjoy a soft opening of Casey's Corner.
As Casey's Corner was set to welcome Guests last night, our dear friends at Streaming the Magic were there to witness this special reopening. We are so thankful for Streaming the Magic and we have enjoyed joining them on so many fun adventures throughout Walt Disney World over the past few weeks.
In true All-American fashion, Casey's Corner reopened last night with an opening pitch. Check out this video that Streaming the Magic shared on their Facebook Page.
I know we will all be singing "Take me out to the ballgame" today with their great reopening. For it's "Root, Root, Root, for Casey's"! We are so excited to see more photos and videos as Guests enjoy Casey's Corner in the upcoming days.
Last night, at a special Cast Member's event, Casey's Corner reopened with an opening pitch.
Are you excited about the reopening of Casey's Corner? Is this a location that you always visit? Share your favorite memory at Casey's Corner with us on our Facebook Page.