Many of the health and safety protocols implemented this past year at Disney World are now gone. Plus, some of the experiences we know and love are returning! So what is it like visiting the parks during this time? You'll want to read this if you have a trip coming up soon!
Masks…or lack thereof!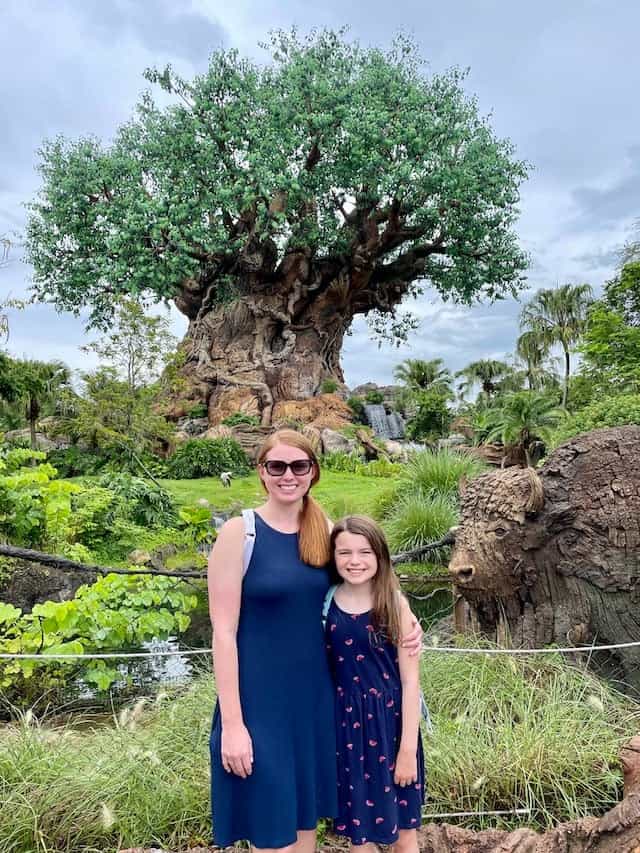 At this time, masks are still required for unvaccinated Guests while indoors and on attractions. Everyone must wear them while on all Disney transportation since that is a federal mandate. Additionally, no one is required to wear them in outdoor common areas.
After spending the last several days in all four Disney World theme parks, I (Monica) did see some Guests still wearing masks outdoors. I also noticed very few young children (assumed to all be unvaccinated) wearing face coverings anywhere in the parks. Cast Members are not asking Guests to put masks on – even the younger children. Disney is not enforcing the unvaccinated part of the policy at all.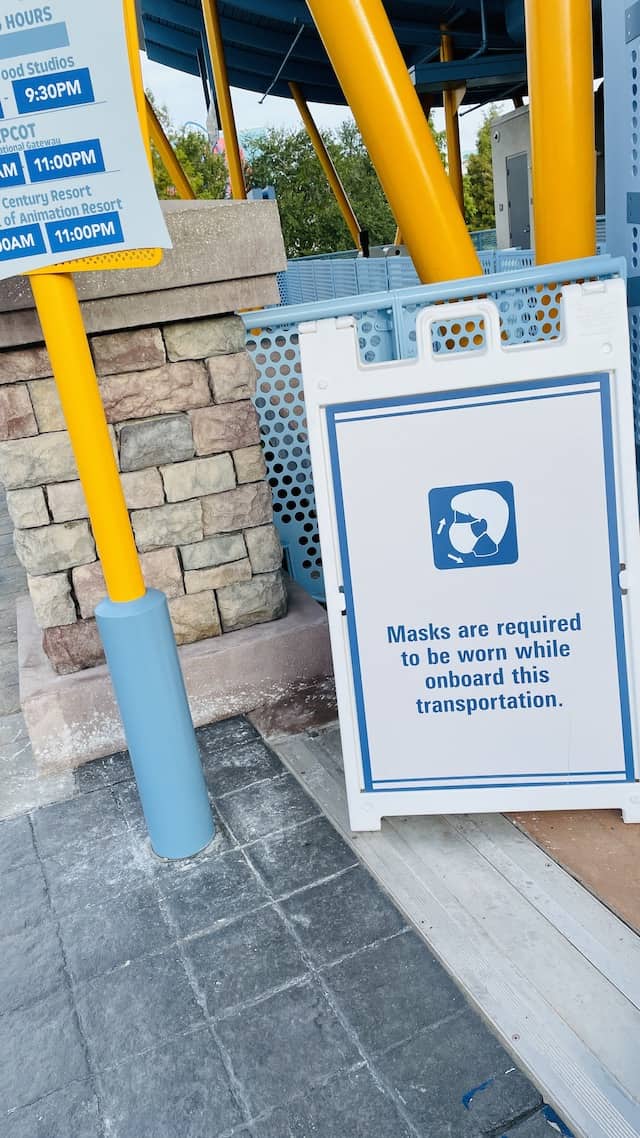 As far as transportation, it was a bit of a hassle trying to remember my mask before getting on the skyliner or monorail. Those lines tend to move more quickly than buses so I found myself scrambling at times right before getting on the platforms.
Physical Distancing and Plexiglass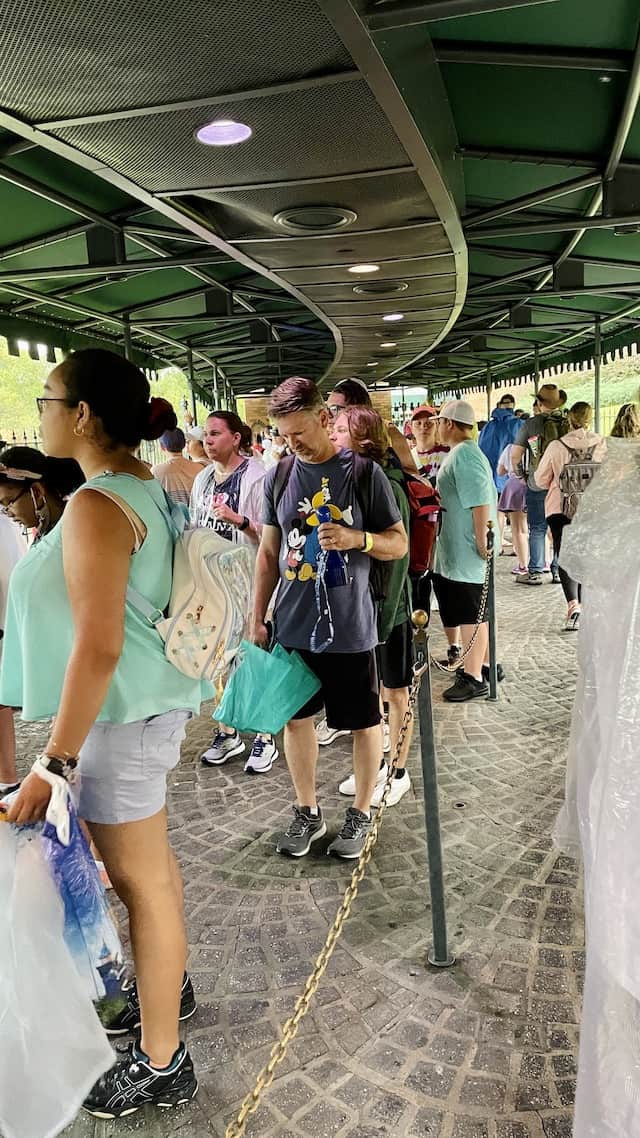 Disney announced it would slowly start removing physical distancing markers in queues, on transportation, and on rides. We have kept you all updated as best as we could when we learned that an attraction had started loading all seats on a ride or removed the plexiglass from an area.
For the most part, I only saw a handful of those physical distancing markers throughout the parks – perhaps they were left behind or forgotten about. Plexiglass is also mostly gone from attractions but still put in place in many shopping and dining locations.
All attractions I was on loaded every row – including shows like Celebration of Festival of the Lion King. For rides like Tower of Terror I sat next to other Guests, but on many of the rides only my party was in a row.
Since there are no markers on the grounds in queues, it is back to pre-pandemic times. You are squished together as much as possible in pre-shows and other small spaces.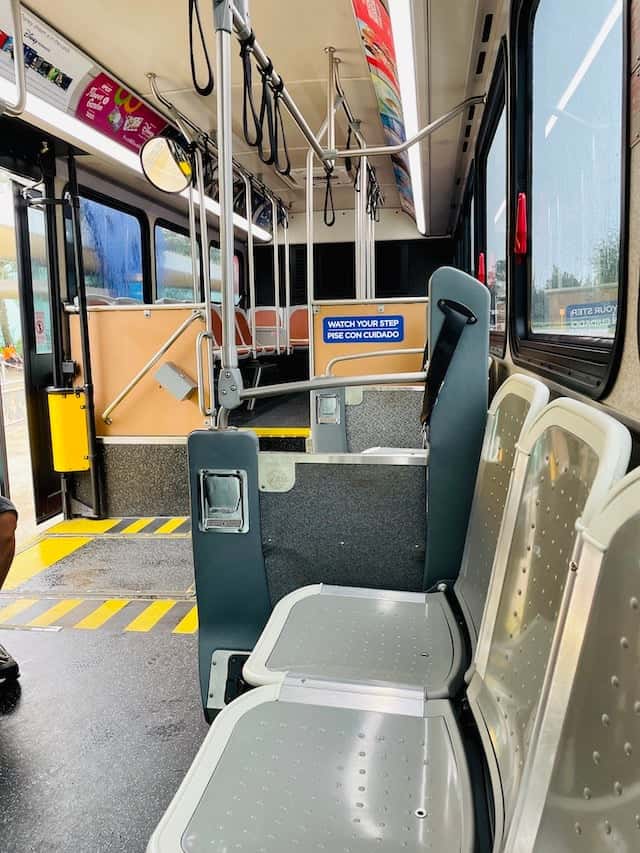 As far as transportation, if you are loading on during a busy time, Cast Members will put you with another party. This happened to me on the monorail and skyliner. However, if you are traveling during less busy parts of the day (think mid-afternoon), you will have the space all to yourself.
They are seating every seat possible on buses, but I did not witness many Guests standing so it seems like they are still trying to avoid that for a bit longer.
Dining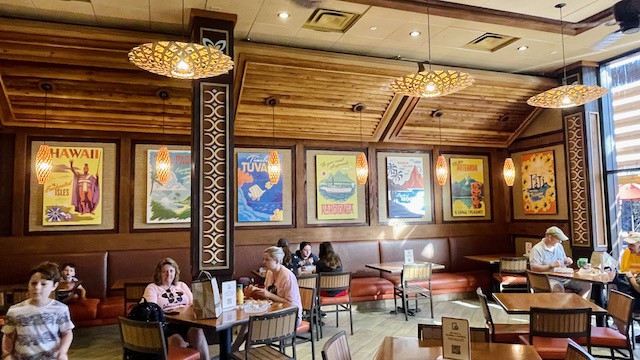 I ate at both quick-service and table-service restaurants during my time in the parks and at my resorts. For most quick-services places, every table is available again but they are still spaced out.
At table-service restaurants, very few tables are marked unavailable and they are still spaced out more than before the parks closed. I ate at Beaches and Cream, Mama Melrose, and Cinderella's Royal Table and did not feel close to other Guests at all.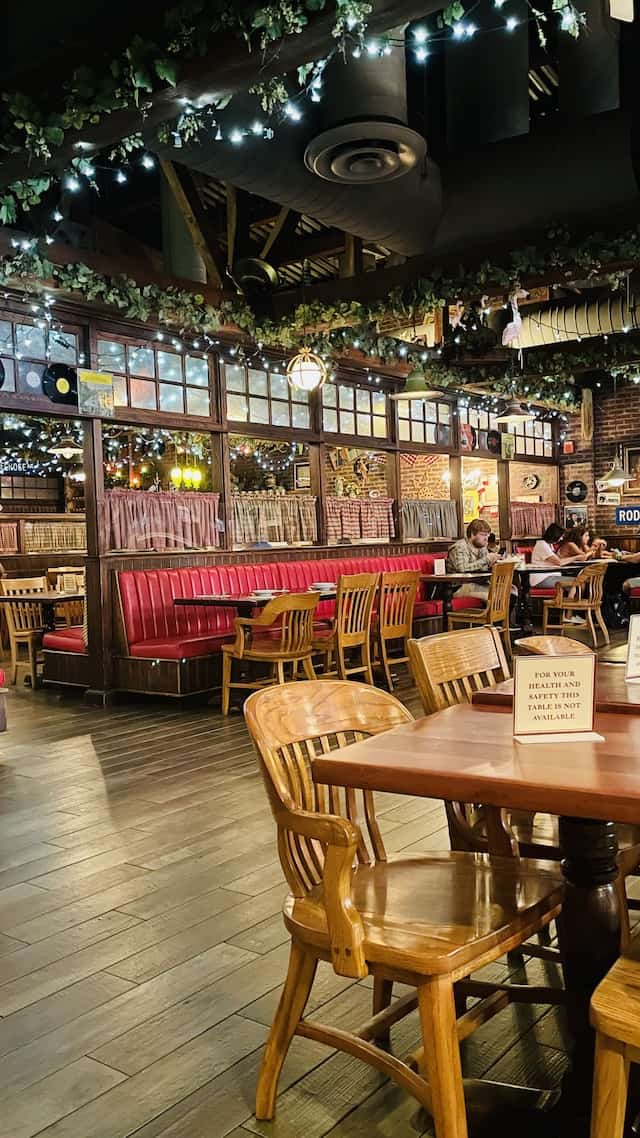 Mobile order is still the preferred way to order food at quick-service places, and that is here to stay. Personally, I prefer mobile order so I am quite happy with this! If you need a guide on how to do mobile ordering in the parks, check out Maggie's post HERE.
Cast Members are still placing food on trays at the parks and in to-go bags at the resorts. Once your order is ready, you head to the counter and grab your food from there.
Rope Drop at Magic Kingdom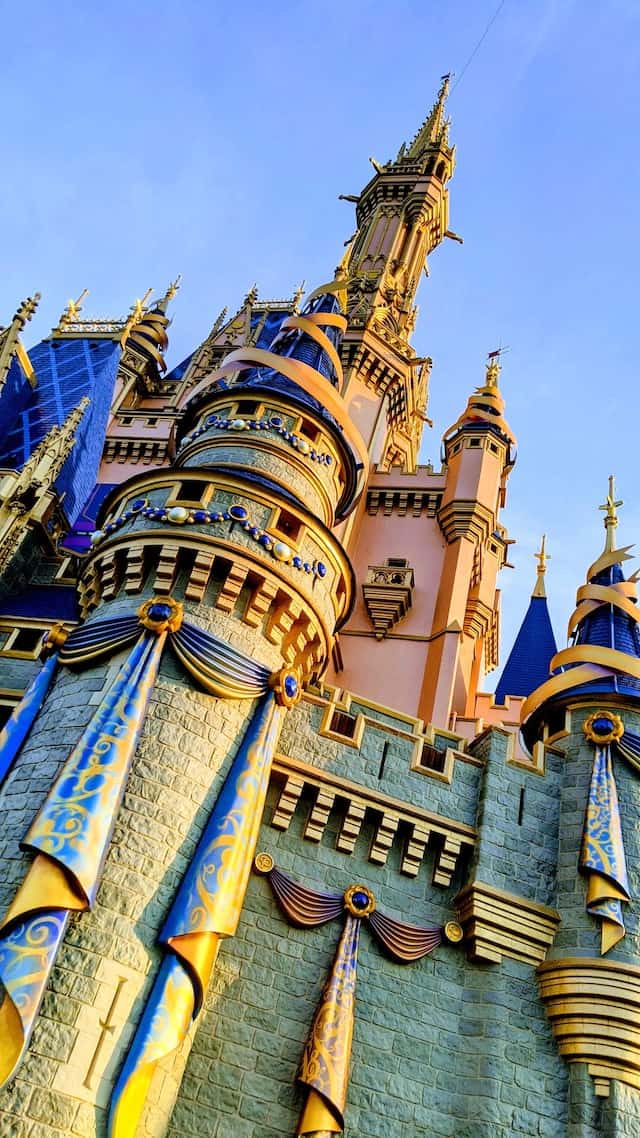 Disney has gone back to regular rope drop procedures. When the parks reopened last year, Disney allowed you to enter the park early and ride attractions before official park opening. This was an effort to keep Guests as distanced as possible, but now that physical distancing is gone so is riding before the parks open.
I rope dropped both Magic Kingdom and Hollywood Studios. The monorail at Transportation and Ticket Center did not begin running until 7:15 am. At Magic Kingdom, I entered the park at 7:25 am for an 8 am opening. I headed straight to Fantasyland where everyone was held until 8 am at Cheshire Cafe and Cosmic Ray's.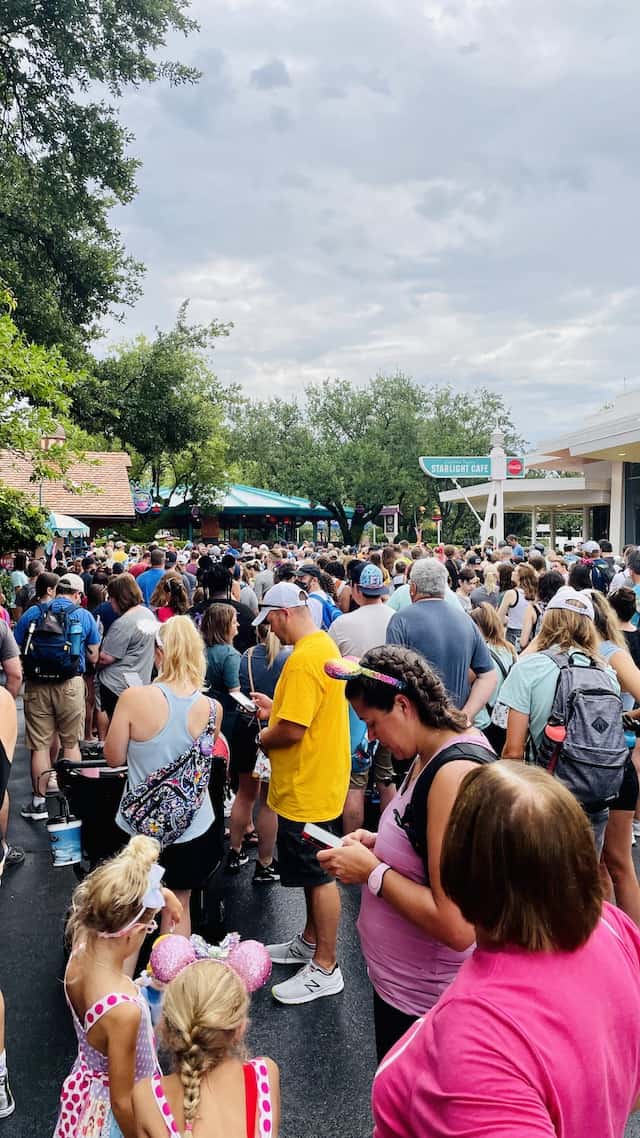 Pictured above is what the crowd looked like when I arrived. The crowd behind me quickly formed, and within 10-15 minutes I could not see where it began behind me.
Once I got to Seven Dwarfs Mine Train, the wait was already 25 minutes. Still not bad but definitely not walk on.
Rope Drop at Hollywood Studios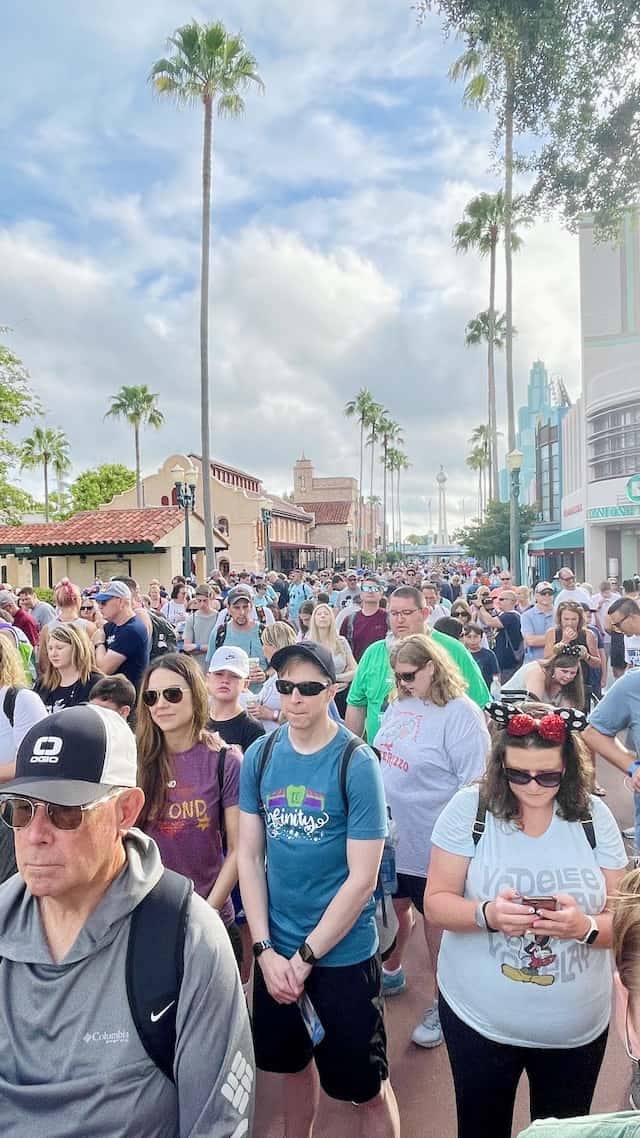 Hollywood Studios rope drop is not as bad because there are so many attractions you can go to first. Some head to Mickey and Minnie's Runaway Railway while some go to Slinky Dog Dash. Others want to ride Smuggler's Run first thing so the crowd on Hollywood Boulevard disperses a little once the park officially opens.
I got on the Skyliner at 7:40 am from Pop Century/Art of Animation and arrived in the park by 8:05 am. I was led straight through security and the turnstiles. The crowd was held right at the entrance to the Center Stage area.
The park's official opening time was 9 am but by 8:30 am they went ahead and let us onto rides. I walked right on Mickey and Minnie's Runaway Railway. My best advice would be to get there early! I was towards the front of the rope drop crowd each time. Trust me, you would not want to be towards the back of the rope drop crowd if you intend to ride a headliner!
Crowds and Wait Times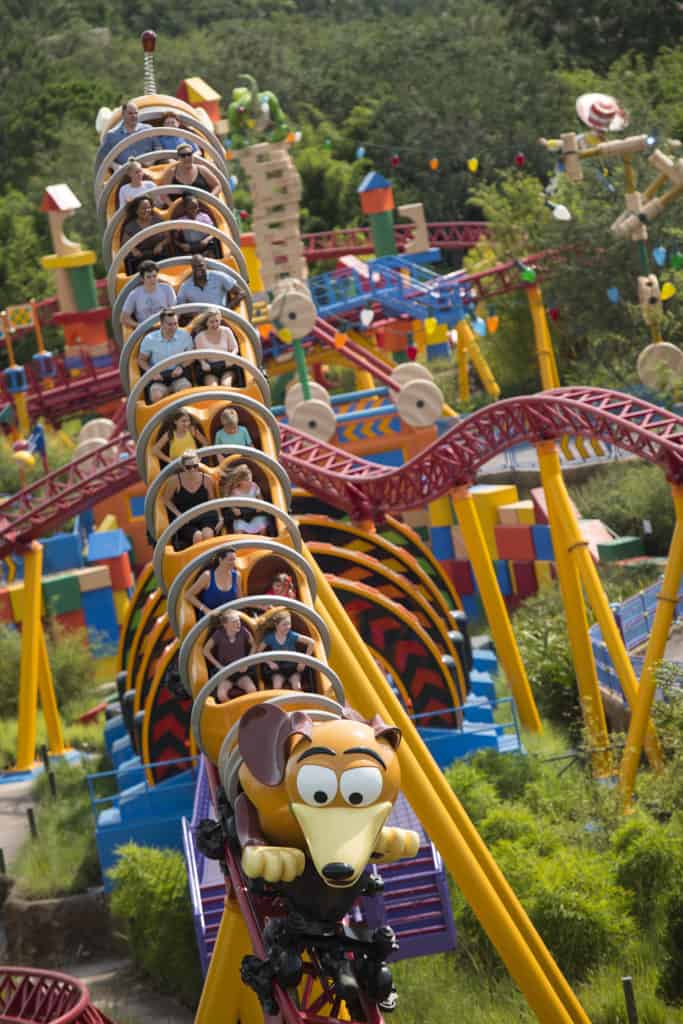 You may be wondering what crowds and wait times are like with increased capacity and summer crowds. Without FastPass, everyone has to wait in the standby line (unless you have DAS, rider swap, etc).
It was definitely crowded but not shoulder to shoulder as you're walking down Main Street crowded. Small areas like Toy Story Land and Fantasyland are also pretty bad. Even getting a photo on Main Street at park opening had longer waits at each PhotoPass spot. I recommend waiting an hour or so after park opening. before the sun gets too crazy. You could even grab your photos when you come back in from your afternoon break.
As expected, wait times for headliners were higher than other rides. Slinky Dog topped out at 90-120 minutes most of the day I was there. Tower of Terror, Mickey and Minnie's Runaway Railway, and Rock 'n' Rollercoaster were usually between 45 minutes and an hour.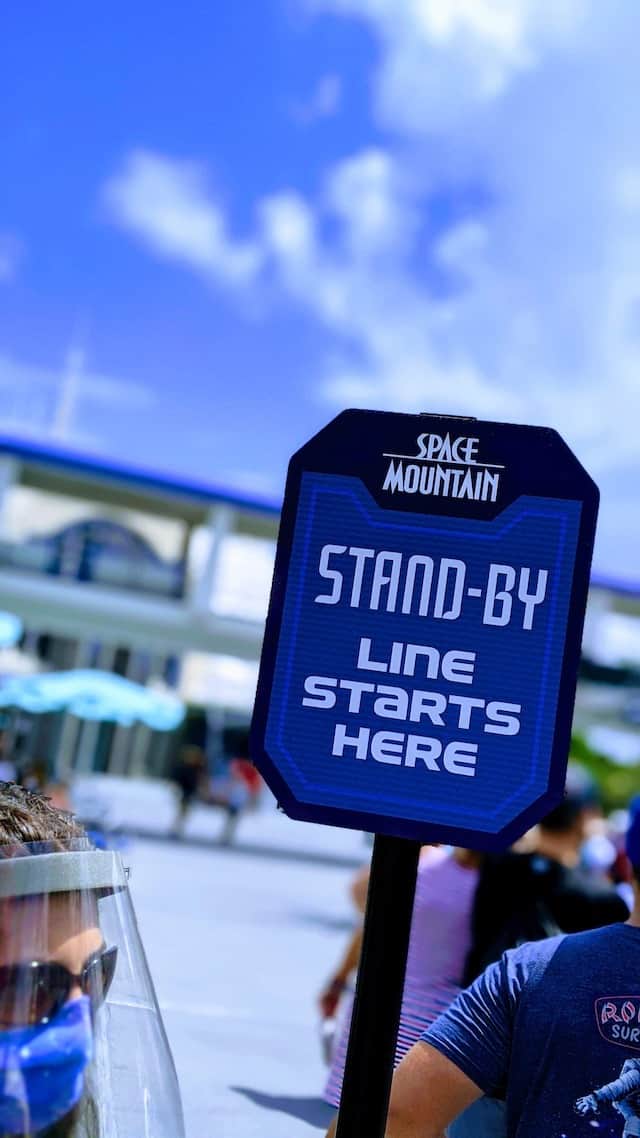 Wait times at Magic Kingdom were not as bad because the number of attractions keeps crowds spread out. Seven Dwarfs of course had wait times of an hour or more during my day there. The Three Mountains had waits of about 30-45 minutes, but everything else was 30 minutes or less for the most part.
Flight of Passage was the only ride with a long wait at Animal Kingdom as well as Frozen Ever After and Test Track at Epcot. Even Soarin' didn't have a long wait the day I was there.
My park days were Wednesday, Thursday, and Friday so that may help get an idea of what to expect. Wait times can be found on Character Locator so play around in the site before you travel.
Overall Experience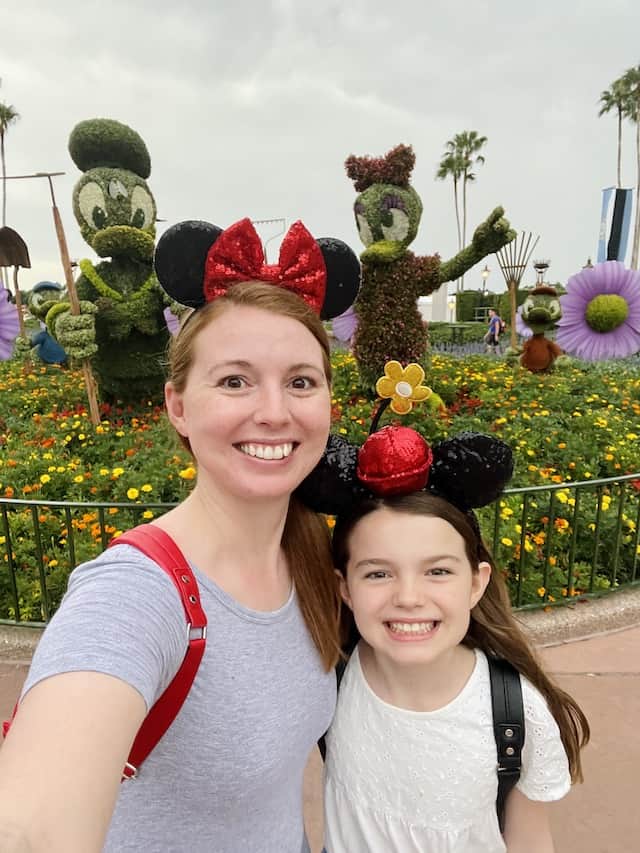 My experience overall was a positive one. With the mask policy mostly gone, it is a welcome relief in the Florida summer heat! If you enjoyed the 6 feet of distancing that could definitely be unwelcome, but overall I don't mind it much. I do hope they continue to open more restaurants to accommodate all those hungry Guests.
I am not much of a fan of rope drop compared to just being allowed on the rides before park opening. Because of this (and other reasons), I do think they need to bring back FastPass and begin Early Theme Park Entry. Hopefully we will have announcements soon!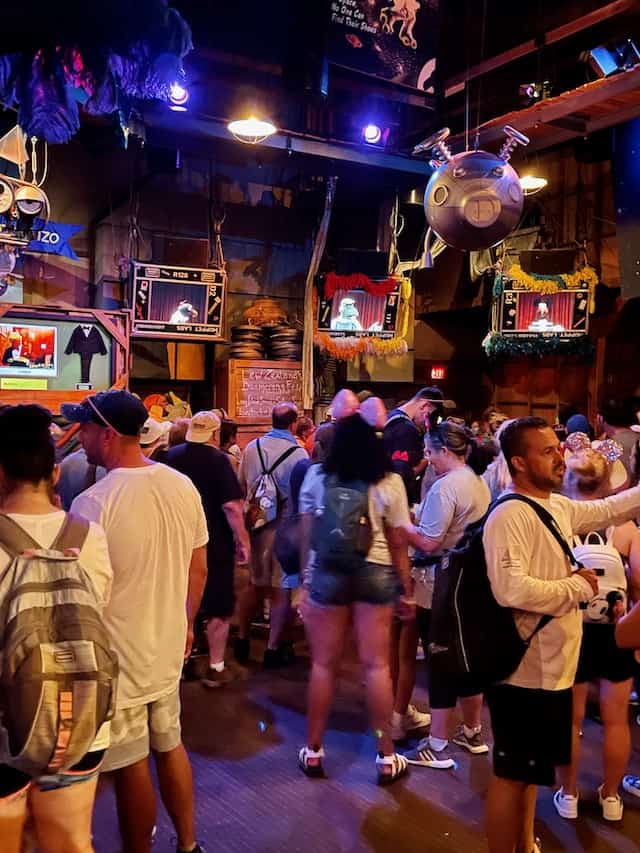 With the exception of the lack of experiences (character meets, parades, and more) the parks right now feel almost exactly like they did before the pandemic.
What else do you want to know about Disney World right now? Ask your questions below or on the Facebook page, and I will answer them.