If you have a travel party full of little ones, narrowing down which resort to stay at can take a lot of research and planning. You want to make sure everything is perfect for them while still staying within budget, being close to the parks, and making sure the adults also have a good time. Here are the best Disney World resorts for kids.
Disney World is for kids!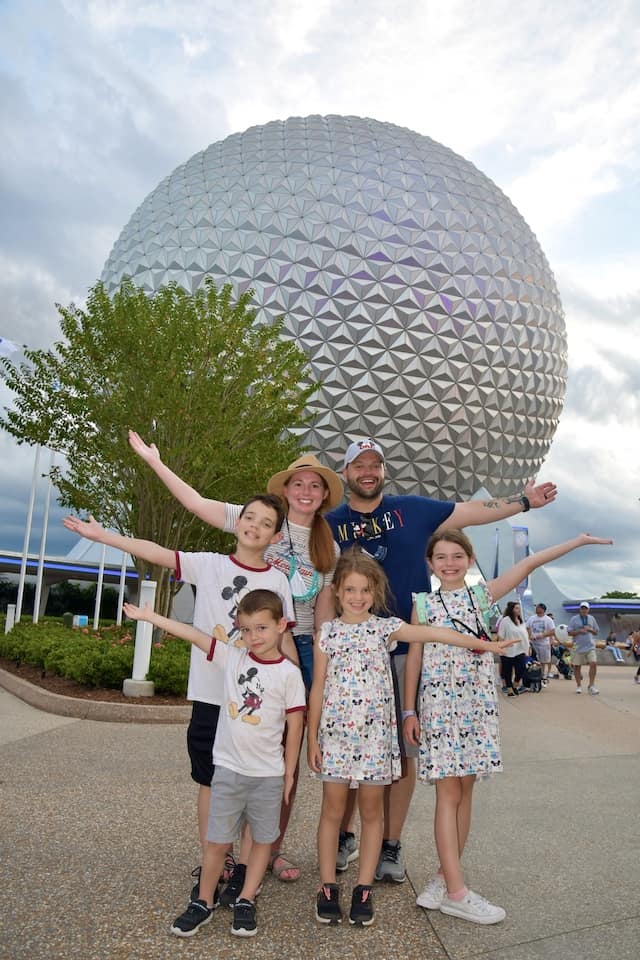 The Most Magical Place on Earth is geared towards families and children that's for sure. With dozens upon dozens of attractions, characters, and shows in the theme park that kids of all ages will enjoy, Disney is obviously a popular family destination.
Choosing a hotel for your stay is very important business. You need to consider the cost, amenities, room accommodations, restaurants, recreation depending on your needs and goals for the vacation. Disney has 30 resort hotels, so there is at least one that will surely fit your needs. As a mom of four that has stayed at almost all Disney World resorts, I (Monica) have a pretty good idea of what my kids enjoy and don't appreciate about resorts.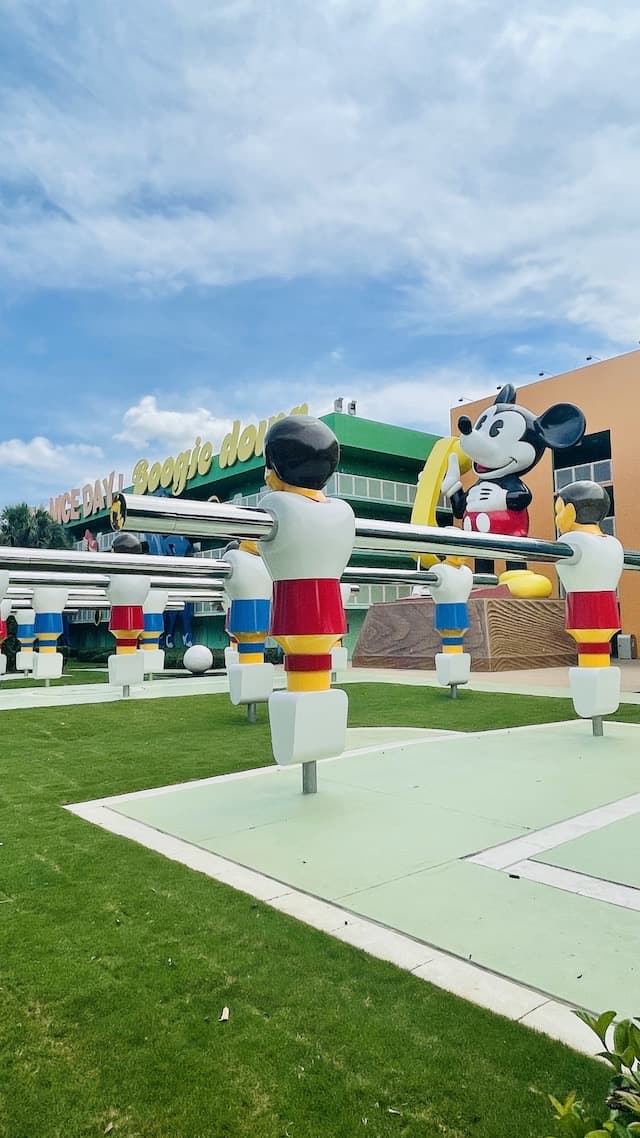 There are three categories of resorts: value, moderate, and deluxe. Value resorts will almost always be the cheapest option (depending on promotions). They offer fun theming but "bare bones" as far as accommodations go. Value resorts also do not have slides at the pool or any table-service restaurants. You can read more about value rooms in this post.
Moderate resorts are the middle of the road and a great blend of deluxe and value resorts. No they won't have the same level of upscale rooms or as many dining options as deluxe resorts, but they also offer a lot more than value resorts. They do have pool slides, table-service restaurants, and usually a separate lounge as well. I recently ranked the moderate resorts in this review.
Finally, deluxe resorts are exactly that…deluxe! These are the nicest accommodations Disney World has to offer, and you can bet you will be paying top dollar for the experience. There are multiple lounges and restaurants as well as spas, top notch entertainment, and so much more.
Best Value Resort: Art of Animation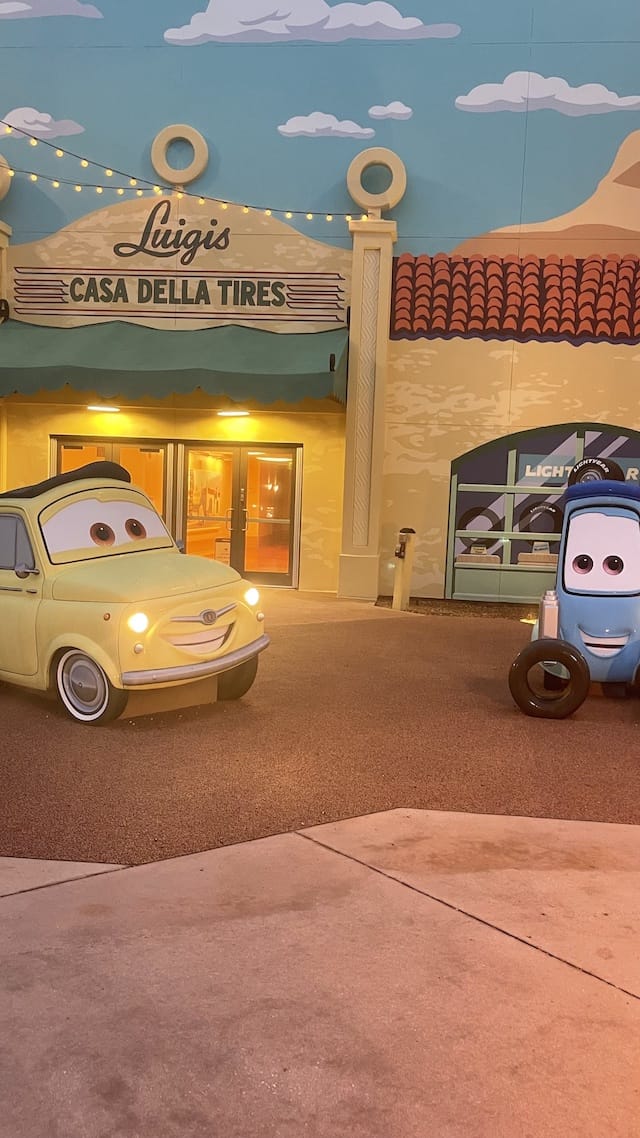 The best value resorts for parties with kids is Disney's Art of Animation. There are a few reasons why I chose this resort. The first is the fact that there are a lot of suites here. This makes it an excellent choice for larger families because everyone can still be in one room. I dislike splitting up my family to stay in two separate rooms, so I always try to get one when I can.
There are different themes for the suites: Cars, Finding Nemo, and Lion King. Not only are the rooms the best themed out of all the value resorts, but the rest of the resort is so immersive as well! Giant statues and icons can be found throughout the resort. Make sure you find Lightning McQueen for a photo op!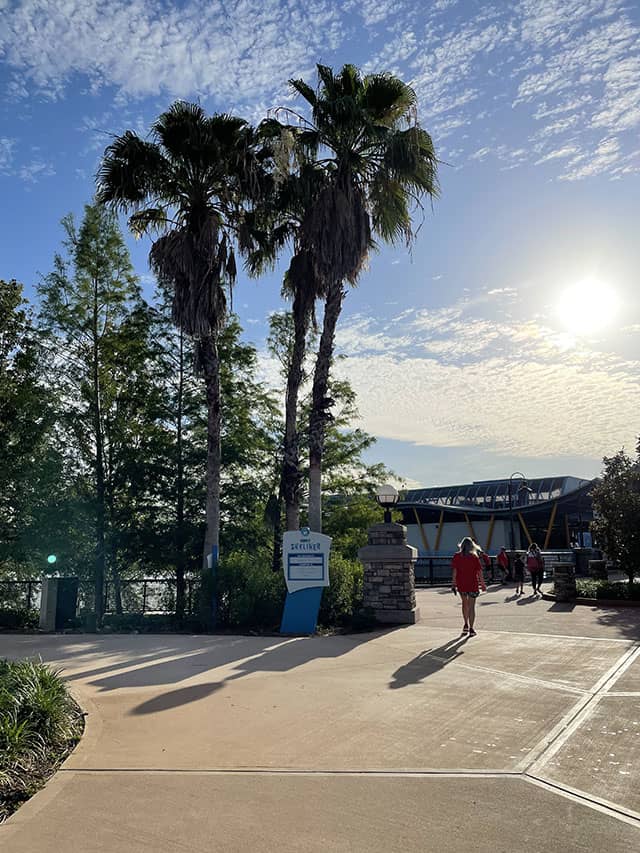 Additionally, Art of Animation sits on the Skyliner route, which means you have easy transportation to and from Epcot and Hollywood Studios. The Skyliner is great because single strollers do not need to be broken down before getting on. That means no gathering everything up and getting little ones out of the stroller like you need to do for a bus.
Read more about Art of Animation in Maggie's guide as well as the family suite HERE. And if you want to compare Art of Animation to the other resorts, see our guides for POP Century and the All-Star resorts.
Best Moderate Resort: Port Orleans – Riverside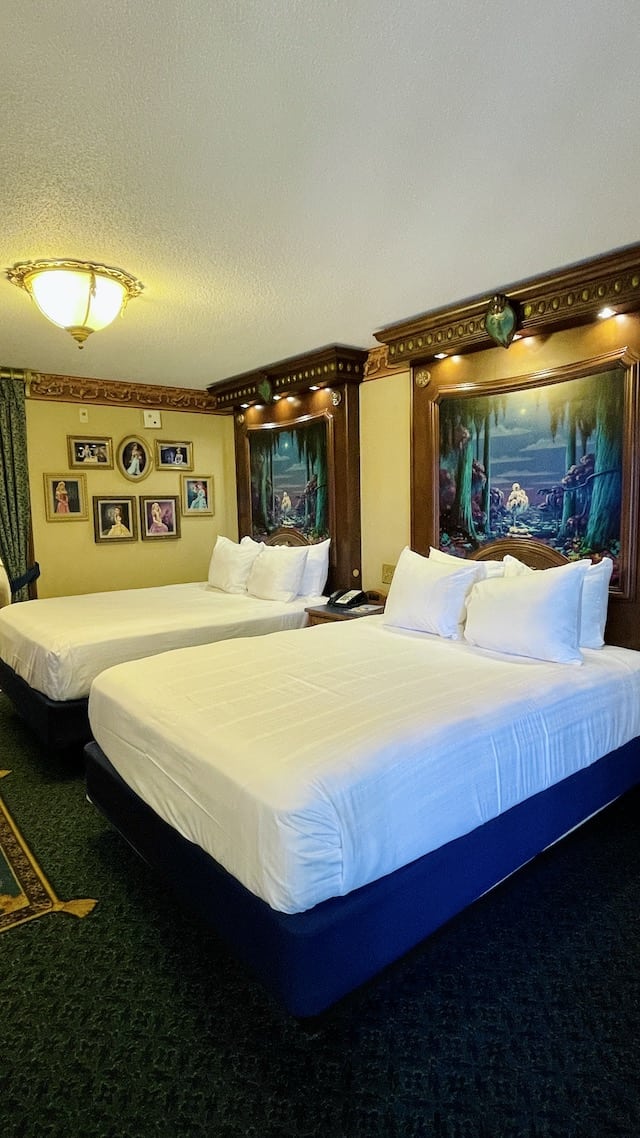 Port Orleans – Riverside did not rank as the best hotel in my general rankings post, but I do think it is best overall for children. First, the royal guest rooms are the best themed rooms on all of Disney property. If you have a princess lover in your group, you need to stay in these rooms! The rooms have such great features, and Disney really paid a lot of attention to getting all the small details just right.
These are a separate room category so be careful when you are booking that you are getting a royal guest room. Read more about the royals rooms in my review.
The rest of the resort leaves a lot to be desired as far as theming, but none of the moderate resorts are quite as Disney themed as the value resorts.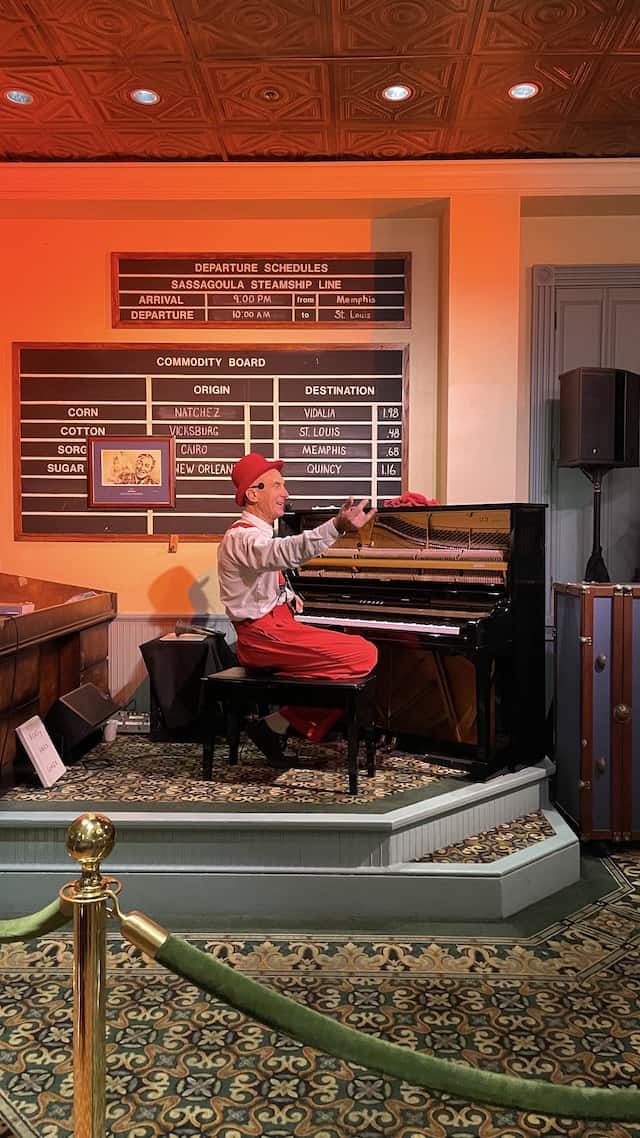 Second, the amenities here are more family friendly at Riverside than any other moderate resort. Yeeha Bob is great family-centered entertainment because he sings Disney songs and other great tunes. When I sat and watched him perform, there were many children in the audience singing and dancing along. Compared to my visit at French Quarter's Scat Cat's Lounge where there were no children, this is a great option for the whole family.
Surrey bike rentals are another great activity that is great for children. Take a leisurely ride through the resort as you sight see the Sassagoula River. Each bike can fit 4-6 people. You could also consider a horse drawn carriage ride if you still want to see the resort but don't want to put in the work.
Best Deluxe Resort: Beach Club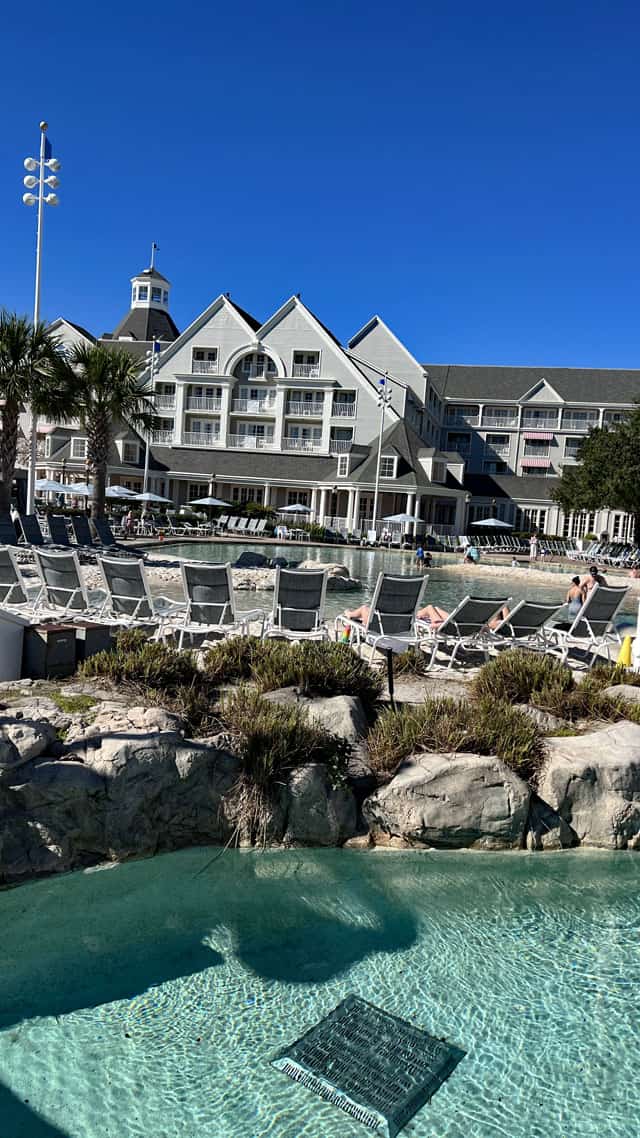 My favorite deluxe resort for kids is Beach Club! In fact, it's also my kids' favorite because they ask constantly if we can stay at Beach Club for our next trip. The biggest reason is the pool! Stormalong Bay is the feature pool that is shared by both Disney's Beach Club and Disney's Yacht Club. It is basically like a water park at a resort!
It is the largest feature pool on Disney property and features a lazy river, long slide, sand bottom area, and so much more. Be sure to read up on Stormalong Bay in this post.
Aside from the feature pool, Beach Club has a fun, laid-back beach vibe. There is a sandy beach area near Crescent Lake where kids can play and adults can relax in beach chairs. There are also boat rentals if you want to get on the water for a bit.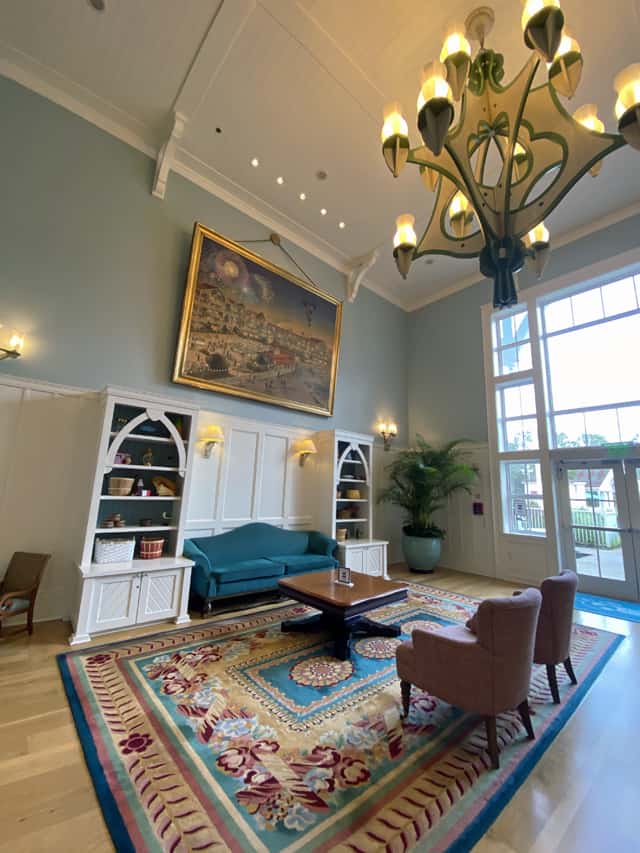 The dining at Beach Club is fantastic, too! Beaches and Cream is one of the most popular restaurants on Disney World property, and Cape May Cafe is a great character meal. It's also usually cheaper than its sister resort, Yacht Club. I also like the fact that Beach Club has DVC accommodations whereas Yacht Club does not.
You are also just 5 minute walk from the International Gateway at Epcot and a quick boat ride or walk over to Hollywood Studios. Being within walking distance and having alternative options besides the bus is always a huge perk for me when I stay somewhere with my family.
What is your family's favorite Disney World Resort? Do you agree or disagree with my list? Let me know in the comments below and share this post with a friend who also has kids!