Do you love Disney princesses? Are you planning a trip for someone who does? There are so many special experiences that every princess fan needs to do! Here is a list to help you make sure you do not miss out on anything!
Princess Experiences at Disney World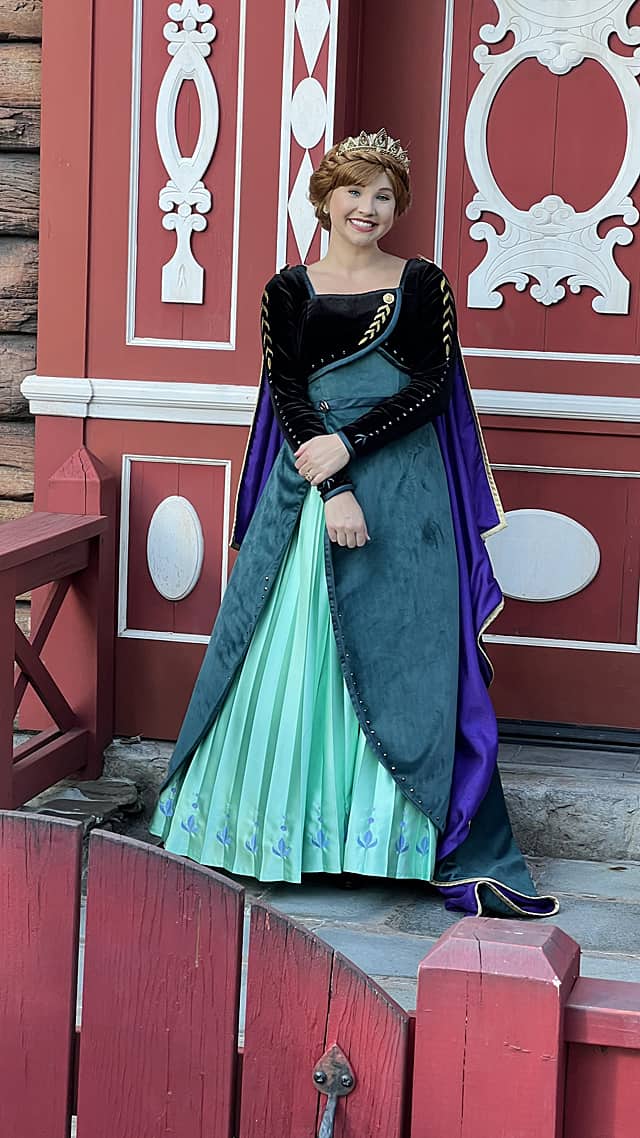 When you think of Disney, a few things may come to mind. For many, that "thing" would be PRINCESSES! Disney has many different subcultures, if you will. Pixar, Marvel, Star Wars. There are at least a dozen princesses, each with their own story, movie(s), Disney+ specials, and more.
These have spilled over into the theme parks, and now we have attractions, shows, and even dining experiences! It can be overwhelming trying to plan your vacation with all of these experiences in mind. As a mom of two princess lovers (And who am I kidding? I'm a princess lover, too!) I have been able to see and do just about every type of princess experience offered at Disney World and Disneyland.
Here is everything a princess lover should experience on a Disney vacation! The links throughout the post will take you to more information about the princess experience.
Dinner at Akershus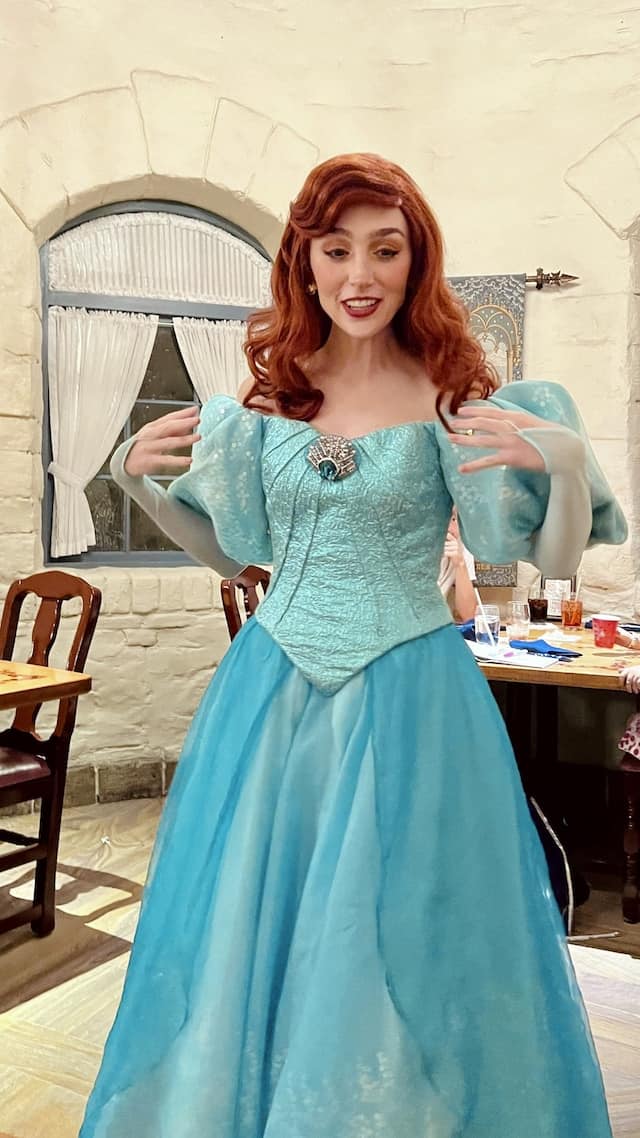 Akershus is, hands down, the best princess dining experience at Disney World right now. Located in the Norway Pavilion of Epcot, Akershus is a character dining experience. Join various princess inside a medieval castle as you feast on a smorgasbord of Norwegian and American food. Booking a meal here is an excellent strategy to meet several princesses like Belle, Snow White, Ariel, Cinderella, and Princess Aurora and enjoy a sit-down meal.
This family-style mean serves up both authentic Norwegian dishes and some American dishes as well to satisfy all taste buds. Potato flat bread, meatballs, and rice cream are served right alongside green beans and macaroni and cheese.
The princess interactions are great with each princess coming to spend several minutes at your table. They will pose for photos, sign autographs, and make sure your princess lover feels loved and seen. Read our Akershus review HERE.
A meal inside Cinderella Castle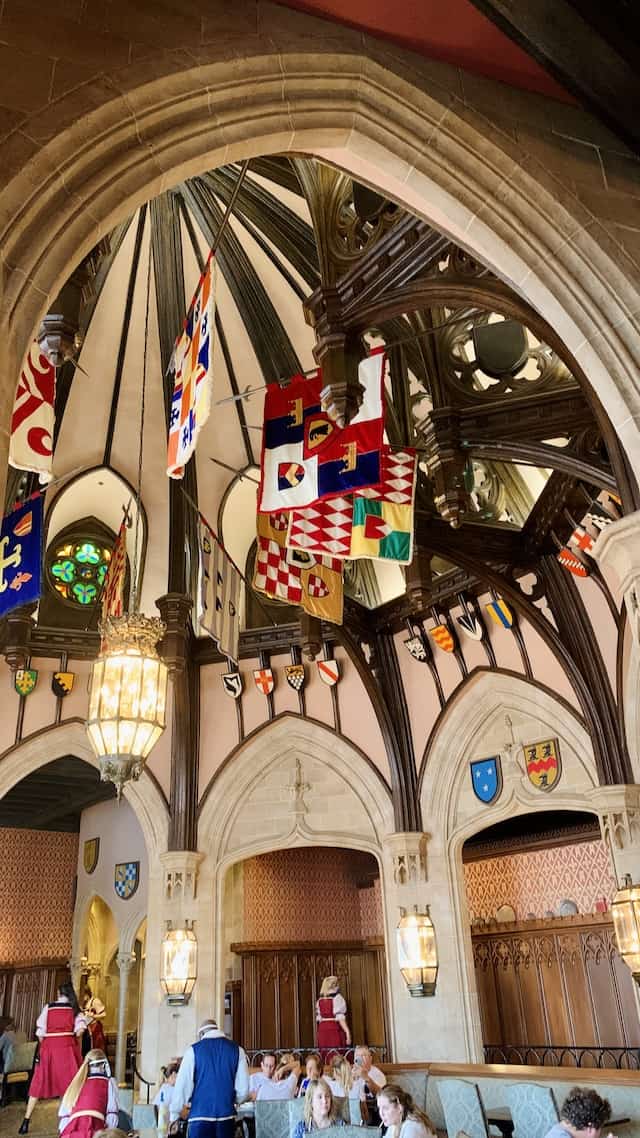 While a meal inside Cinderella Castle may seem like the quintessential Disney princess experience, I actually rank it behind Akershus. This is because currently only Cinderella meets for the meal Previously, five princess rotated around the dining room to greet you during your meal. Now she only meets downstairs for a photo before you head upstairs to eat. That will all change in February 2023.
However, this meal is still perfectly fit for royalty right now! Eating inside the castle is a bucket list item for many Guests. It is a beautiful dining experience and a great way to meet Cinderella without having to wait in Fairytale Hall. If you want to really crank up the princess experience, consider getting a makeover at the boutique (if eligible) and then enjoy a meal at Cinderella's Royal Table.
Read more about Cinderella's Royal Table in Maggie's review and see if I think it's worth the price without princesses in this review.
Disney Princess Breakfast Adventure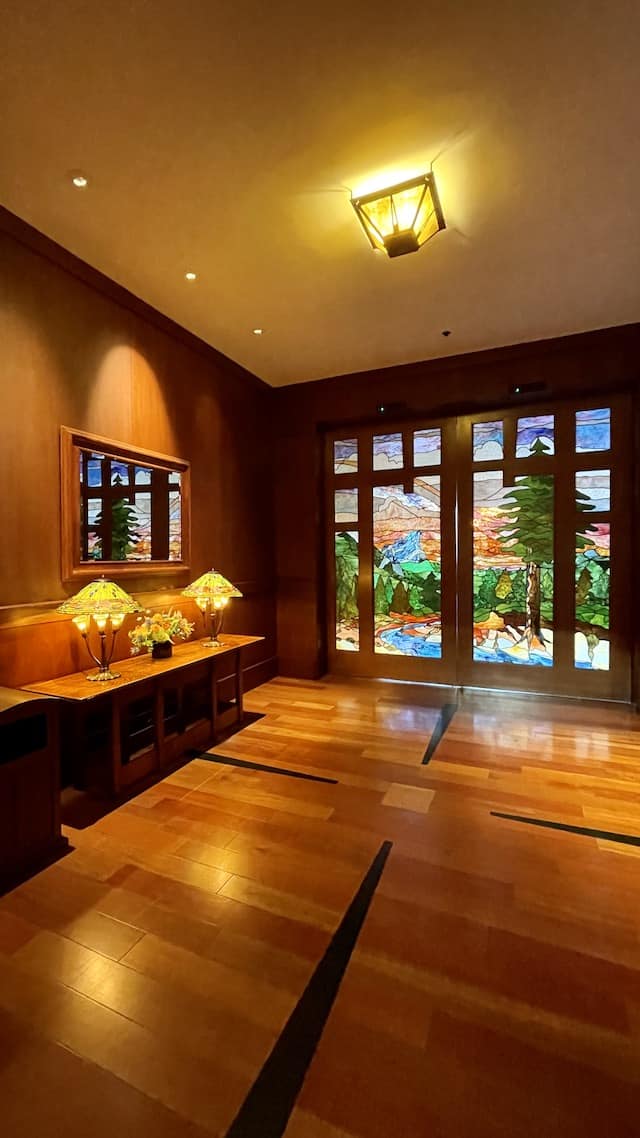 Located at Disney's Grand Californian Resort and Spa, the Disney Princess Breakfast Adventure may be the best princess experience in either of the US Disney theme parks. And that is strictly based off what I have heard about the meal because I have not eaten there myself.
While it is very expensive, it offers a very exclusive and private experience with the princesses. You may read a book with Belle in the library or learn fierce warrior poses with Mulan. Your princess lover will surely walk away from that meal with some unforgettable memories! The three-course meal and princess experience is $125/person.
A Stay in a Royal Guest Room at Port Orleans Riverside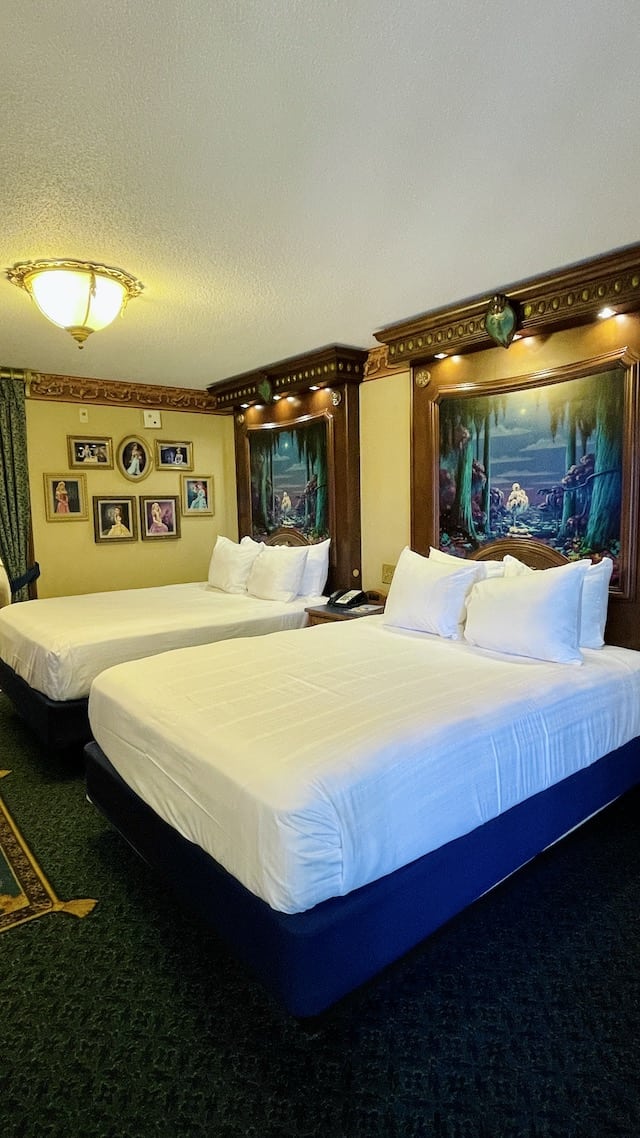 Port Orleans Riverside is themed after rural Louisiana in the late 1800's. This moderate resort features stately white column mansions and little backwoods cottages. You can find fountains, sawmills, and other details that invite you to slow down and relax for a bit.
The resort is broken up into two parts: the Alligator Bayou backwoods cottages and the stately mansions of Magnolia Bend. The Royal Guest rooms are located in Magnolia Bend.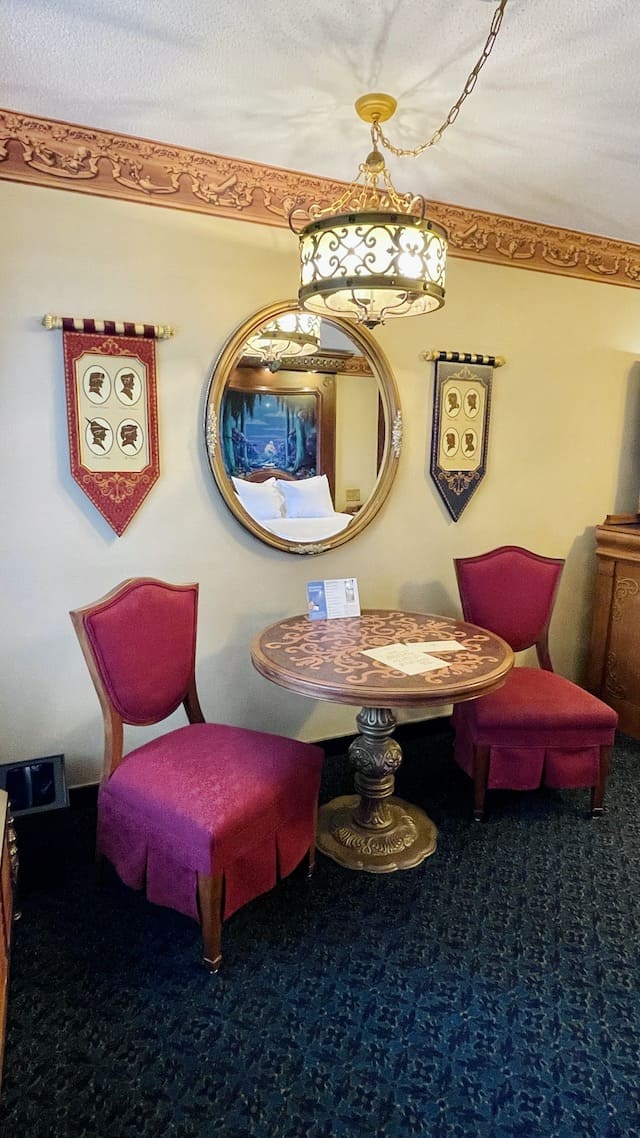 Since Princess and the Frog took place in Louisiana, it's a perfect opportunity for Disney to include Princess Tiana in the theming for the Royal Guest rooms. Tiana and her other princess friends have left momentos from their adventures in the room.
Beautiful headboards, princess artwork on the wall, and even a magic carpet are perfect for a very royal stay at Disney World. Take a peek inside the room and notice all the gorgeous features in our room review. The princess lover in your life will be over the moon excited to stay here!
A Stay in a Moana Room at the Polynesian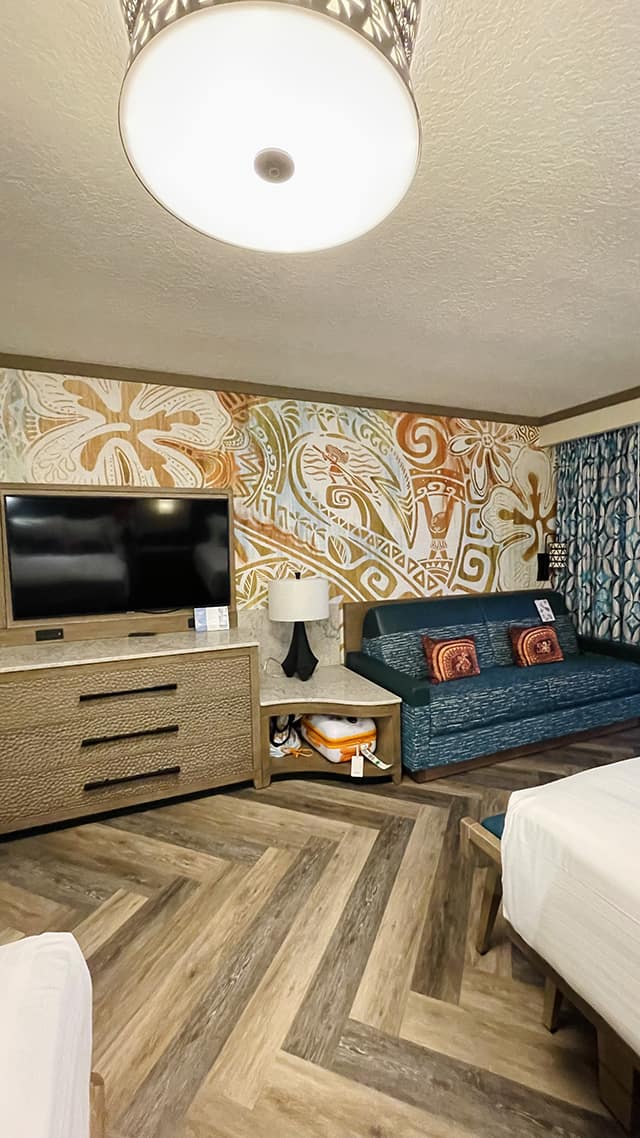 Themed after the South Pacific with sandy beaches, lush vegetation, and tiki torches, Disney's Polynesian Resort is highly sought after by guests. It's like taking a Hawaiian vacation in the middle of Florida with all the Disney perks.
Disney Princess Moana received her own room makeover at Disney's Polynesian Resort. Oranges, blues, and natural wood tones pay homage to the South Pacific while also adding some Disney IP into the resort. Even the hallways received some fun artwork and carpeting to bring a bit of life into the hotel.
Read Maggie's review of the Moana rooms HERE. Do note these are the "cash" rooms at the resort. DVC accommodations do not include Moana.
The Bibbidi Bobbidi Boutique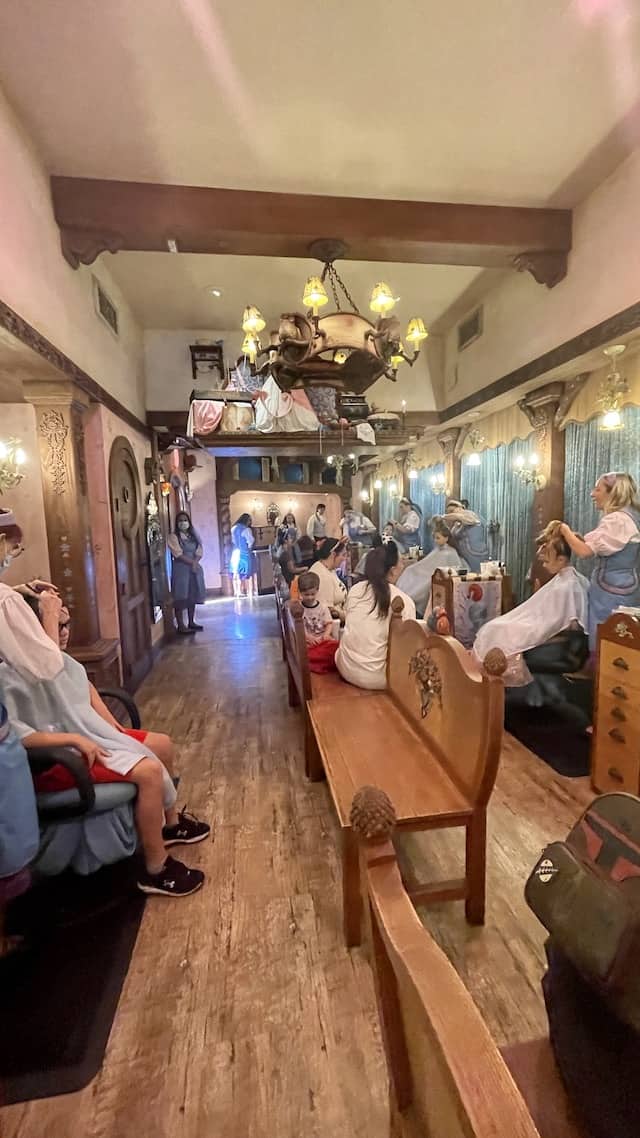 The Bibbidi Bobbidi Boutique is the quintessential royal experience for all the princes and princesses in the land! Children ages 3-12 can receive makeovers by Fairy Godmother Apprentices. Depending on the package your select, the experience includes a hair styling, makeup application, nail polish application, costumes, and pixie dust.
The boutique is a very sought-after experience especially when you consider the fact that it has been closed for over two years! Booking opens up 60 days in advance, and planning for it farther out into your trip gives you a better chance of securing a reservation.
This experience has always been one of my favorite Enchanting Extras to book during our Disney vacations! It really does make your little one feel like a beautiful princess or a brave knight. You can read all about the package types, pricing, and my experience HERE.
Princess Meet and Greets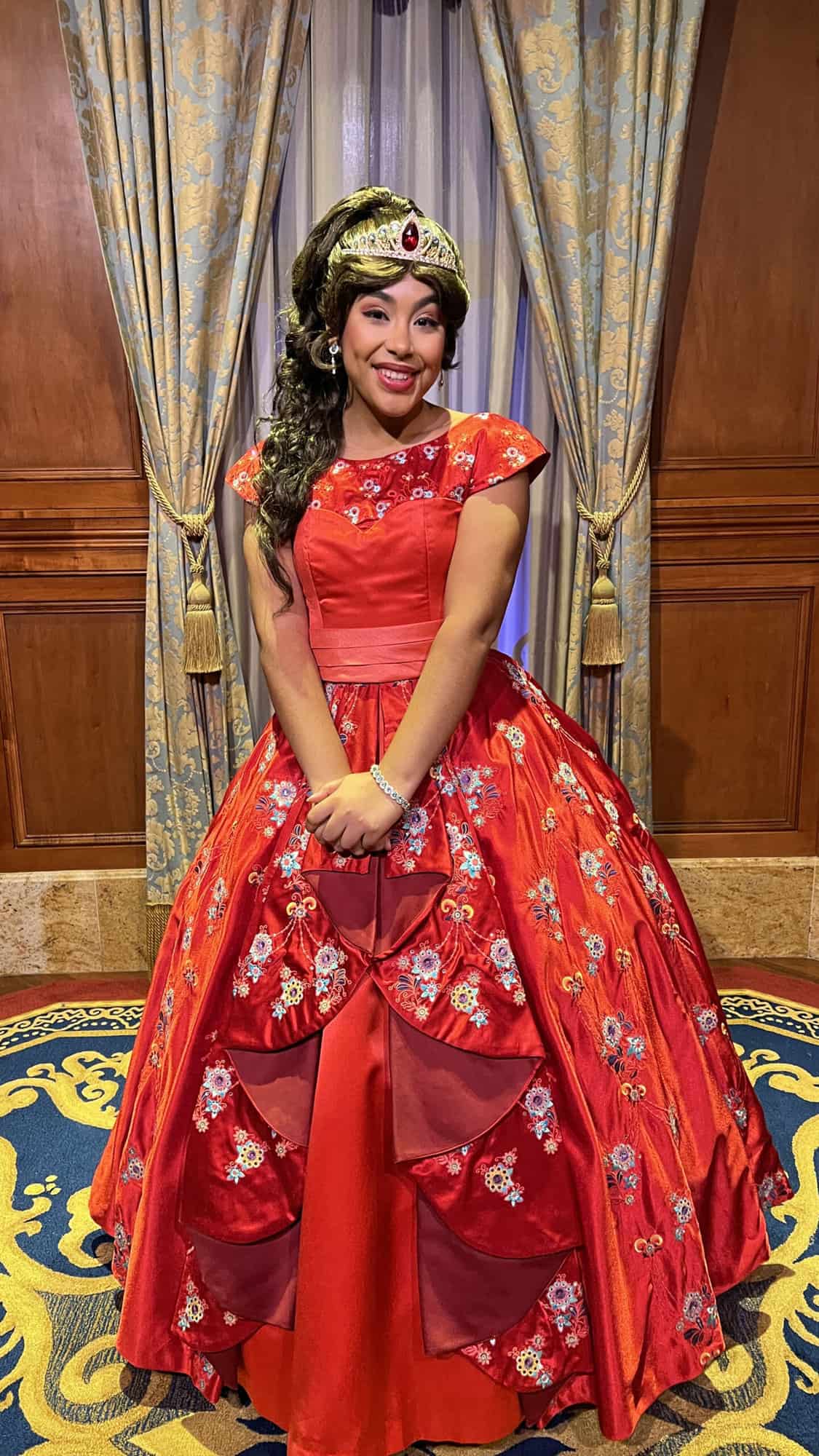 Oh, if your princess lover wants to meet all the Disney princesses, they are in luck! There are so many opportunities to be able to meet them at Disney World:
Belle near Maurice's Cottage
Anastasia and Drizella in the Liberty Square gazebo
Cinderella in Princess Fairytale Hall
Elena in Princess Fairytale Hall
Princess Tiana in Princess Fairytale Hall
Rapunzel in Princess Fairytale Hall
Merida in Magic Kingdom
Anna and Elsa in Norway
Belle in France
Mulan in China
Jasmine in Morocco
Pocahontas on the Animal Kingdom flotilla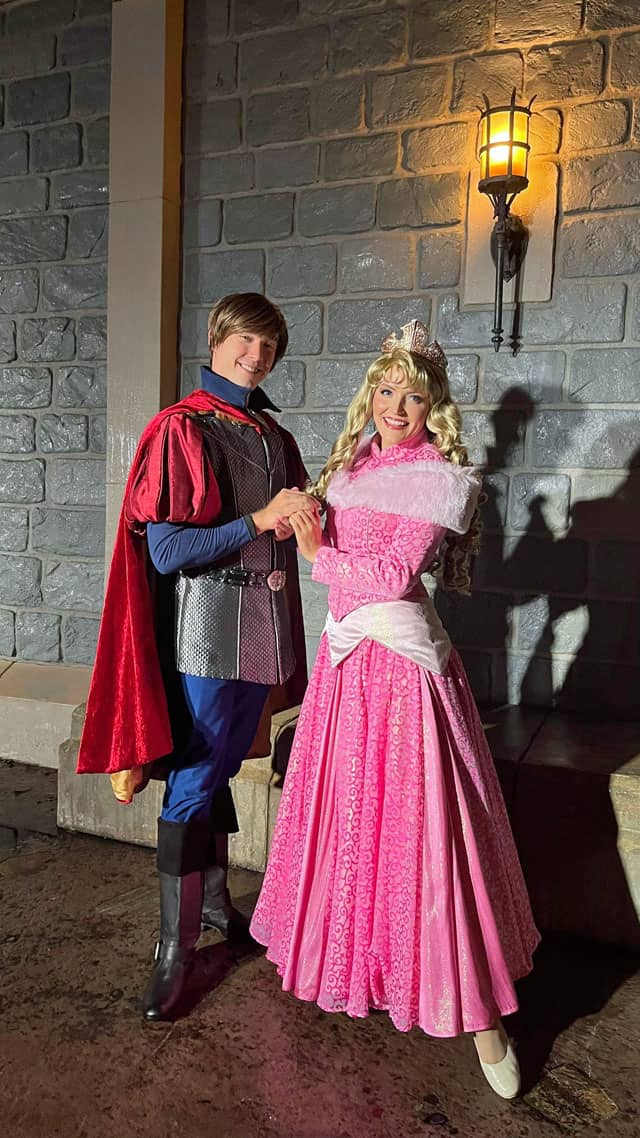 Special events like Mickey's Very Merry Christmas Party also include meet and greets for princesses WITH their princes! Naveen, Flynn Rider, Prince Charming, Prince Eric, and Prince Phillip are incredibly rare, so meeting them is an extra special treat. This requires a special event ticket and only takes place once a year.
You can also spot many princesses and princes in the Festival of Fantasy parade and the Adventure Friends cavalcade. These are not actual meet and greets, but your princess lover will love to wave to them as they float by!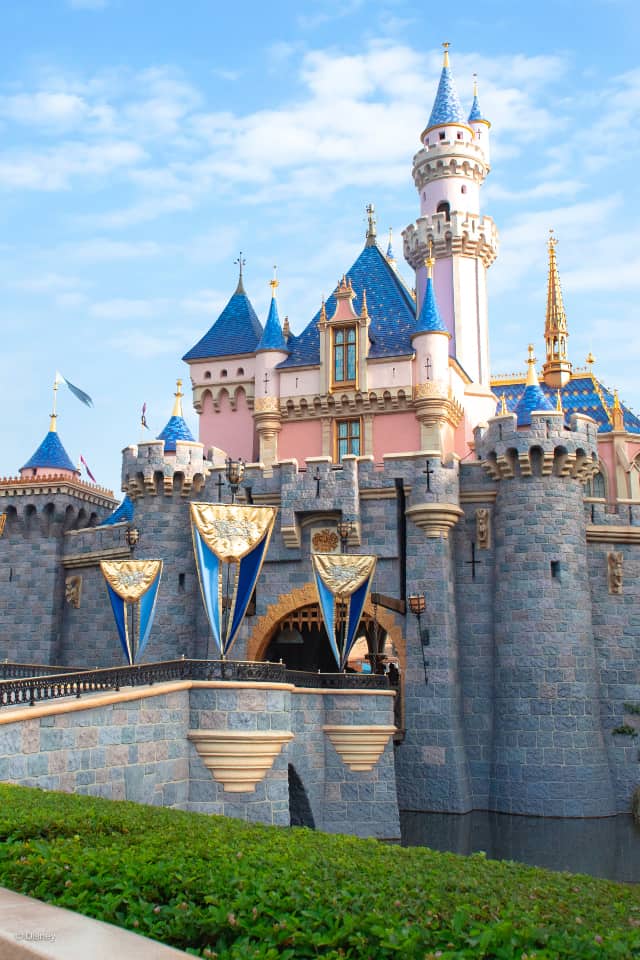 Disneyland princess meets are a little trickier since they are less formal. You never know who will come out for the day, and many wander around the park. Dedicated meet and greets include:
Rotating princesses at The Royal Hall
Anna and Elsa in the Disney Animation Building
Princess Attractions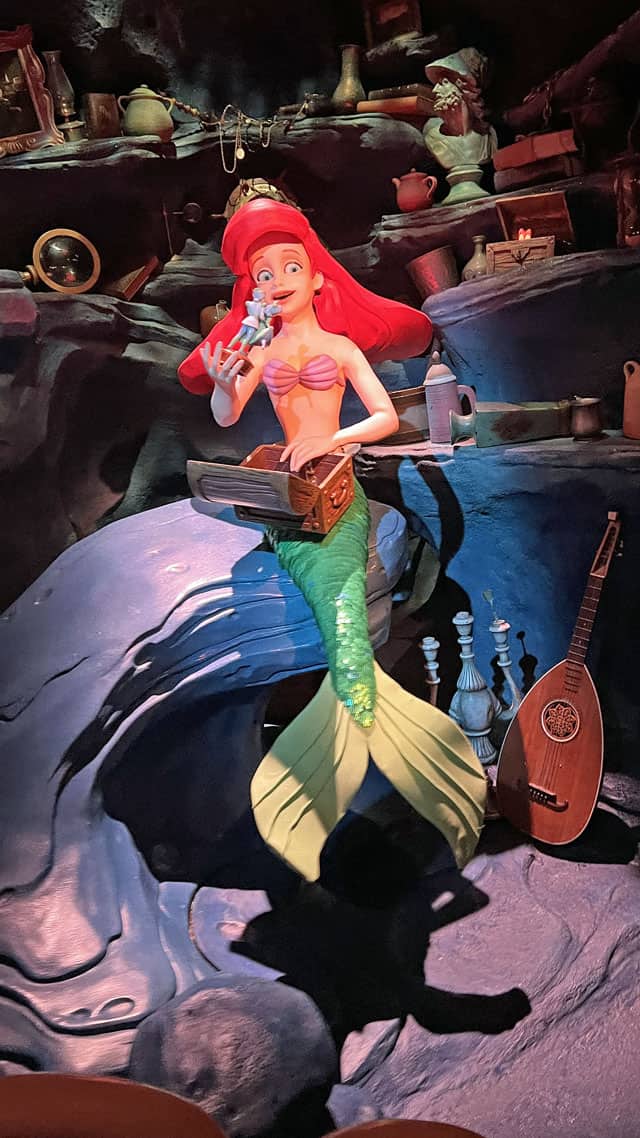 Not only can you meet so many Disney princesses, but you can also experience their attractions! There are several rides at Disney World theme parks that include:
Seven Dwarfs Mine Train
Under the Sea ~ Journey of the Little Mermaid
Mickey's Philharmagic
Prince Charming Regal Carrousel
Magic Carpets of Aladdin
Frozen Ever After
Frozen Singalong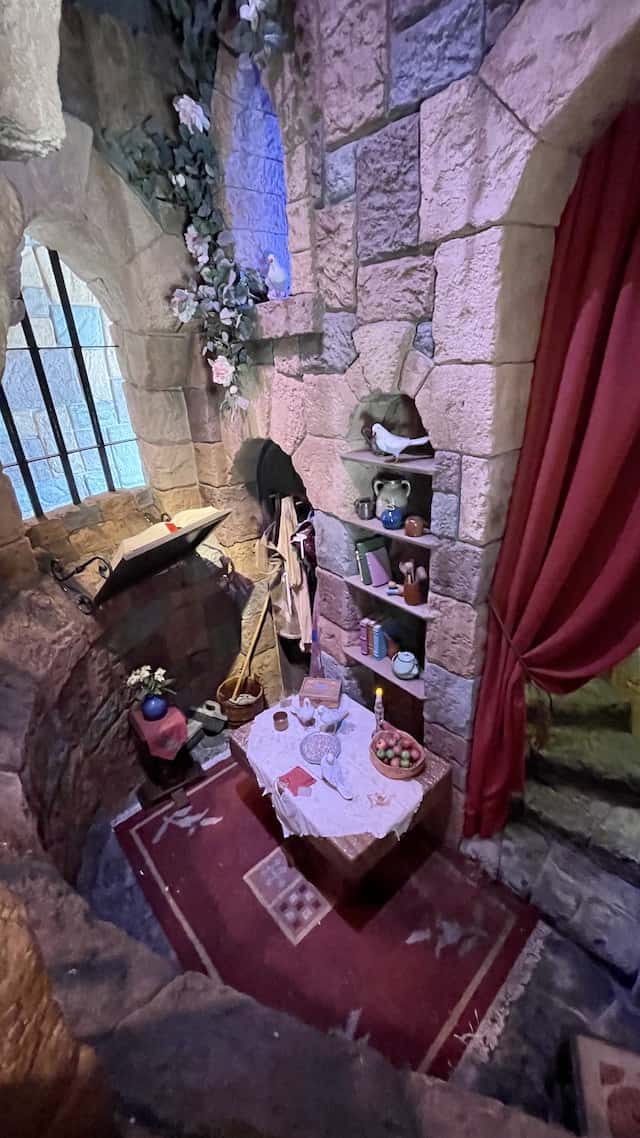 At Disneyland, some must-do attractions for princess lovers include:
King Arthur Carrousel
Snow White's Enchanted Wish
The Little Mermaid – Ariel's Undersea Adventure
Mickey's Philharmagic
It can be overwhelming to learn about all the princess opportunities at Disney. I hope this guide helped you in your planning endeavors! Share your thoughts with us in the comments below and share with a fellow princess lover in your life!