Disney's Grand Californian is, hands down, one of the most beautiful Disney Resorts I have stayed at. Here is everything you need to know about this incredible hotel.
Grand Californian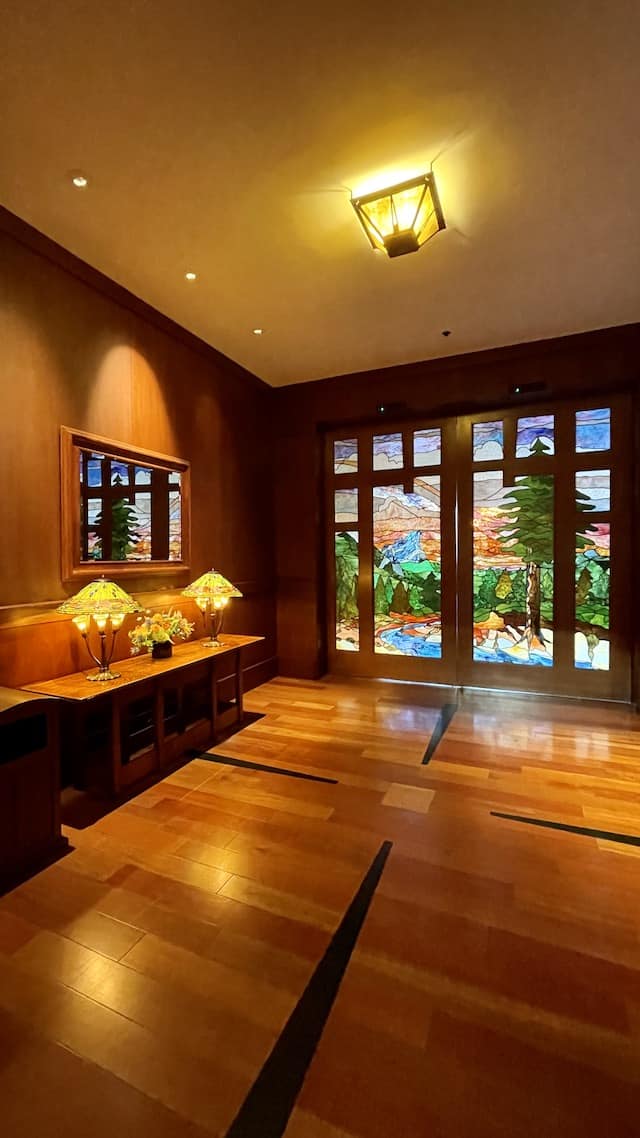 Disney's Grand Californian Hotel and Spa is located at the Disneyland Resort in Anaheim, California. It is a deluxe resort that boasts premium accommodations and Craftsman-style elegance. The hotel is the only Disney Vacation Club property at Disneyland until Disney completes the DVC Tower at the Disneyland Hotel.
Just like the Grand Floridian, the Grand Californian is designed after the state it resides in. The theming takes you to the woods of Northern California with the pine trees and natural details throughout the resort. Imagineers wanted to pay tribute to the Arts and Crafts Movement in the early 1900s. It really is like walking into a giant forest – it is beautiful! In my (Monica) opinion, it most closely resembles the Wilderness Lodge at Disney World.
Location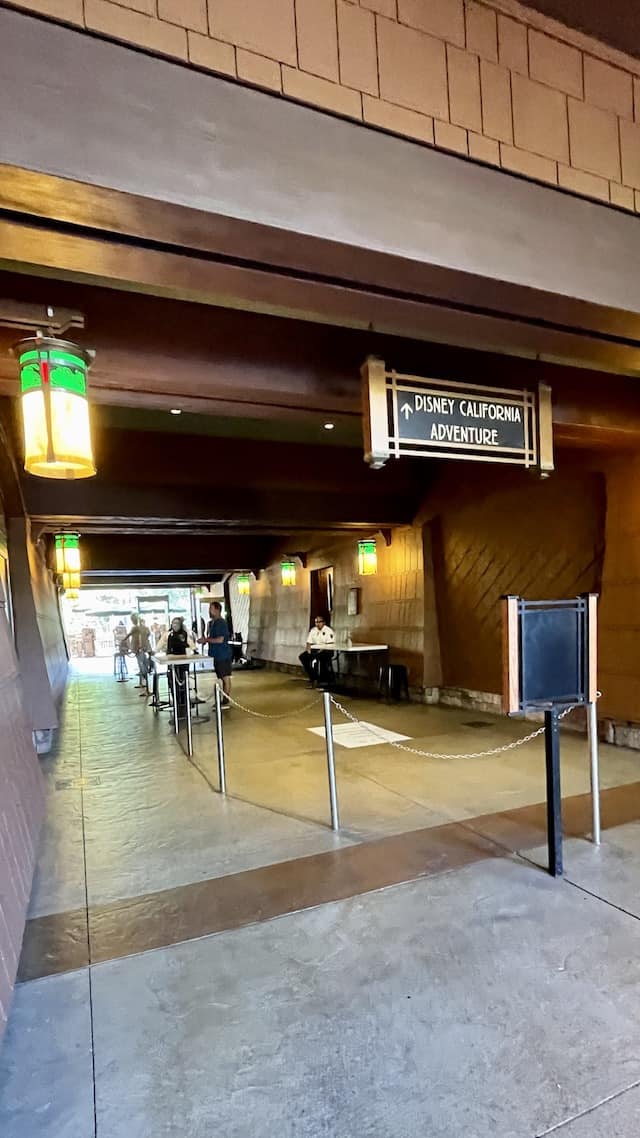 I must start this guide by talking about the location of the resort, which is undoubtedly one of the best parts of the Grand Californian. The hotel was part of a major expansion of the Disneyland Resort in 2001 along with the opening of Disney's California Adventure. The resort is essentially "connected" to the park with a private entrance! This makes it the closest hotel to a Disney theme park!
This perk alone is well worth the pricey hotel rates. I know it can be tempting to stay offsite at Disneyland because there are dozens of hotels within walking distance, but you can literally get back to your room from inside the park in just a couple minutes. You cannot put a price on that, especially if you have young children.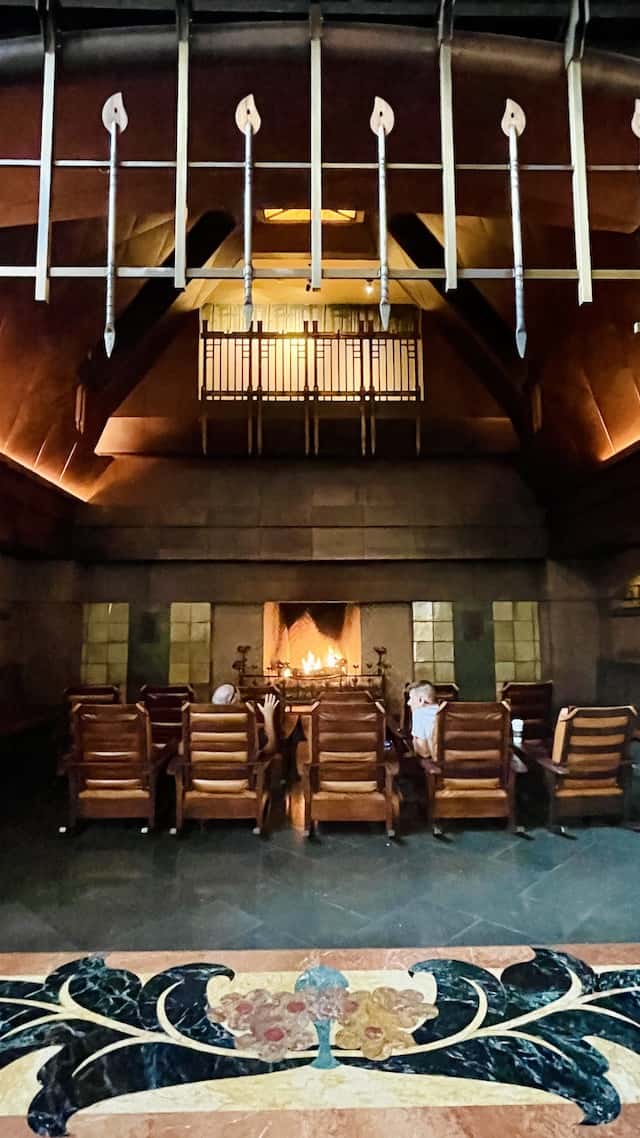 During our visit to Disneyland, we stayed offsite for 4 nights and at the Grand Californian for 2 nights. My family unanimously decided that if we were to ever return to Disneyland, we would not stay offsite again and instead choose to stay onsite. While we enjoyed our offsite hotel, I am a sucker for those onsite perks!
There is also a private entrance to Downtown Disney, which is a quick couple-minute walk to the front gates of Disneyland and California Adventure. On the opposite side of the hotel you can walk to the two other Disney owned hotels – Disneyland Hotel and Pixar Pier Hotel. The Grand Californian is really in the middle of the magic!
Dining at the Grand Californian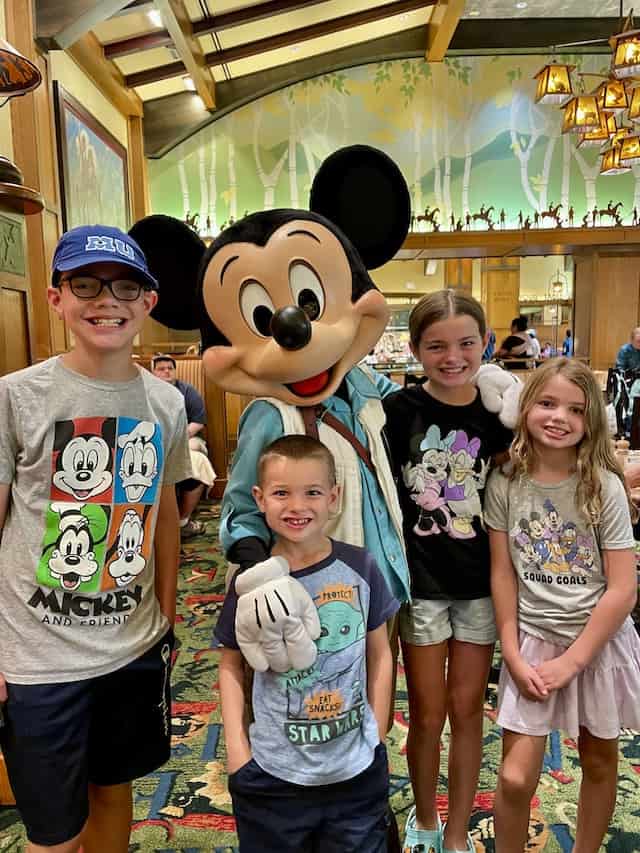 There are several great dining locations at Disney's Grand Californian. Here is a quick rundown:
Napa Rose: Dine on artfully presented California cuisine and sip on rare regional wines at this upscale restaurant. Napa Rose is also home to the Disney Princess Breakfast Adventure. You will experience a 3-course breakfast and very unique and intimate encounters with several Disney princesses. Take part in story time with Belle or learn fierce warrior poses with Mulan.
Storytellers Cafe: Hearty home-style favorites are on the menu at this buffet restaurant celebrating California folklore. Enjoy a character breakfast buffet with Mickey, Minnie, Chip and Dale, and more friends. Look for a review from me soon!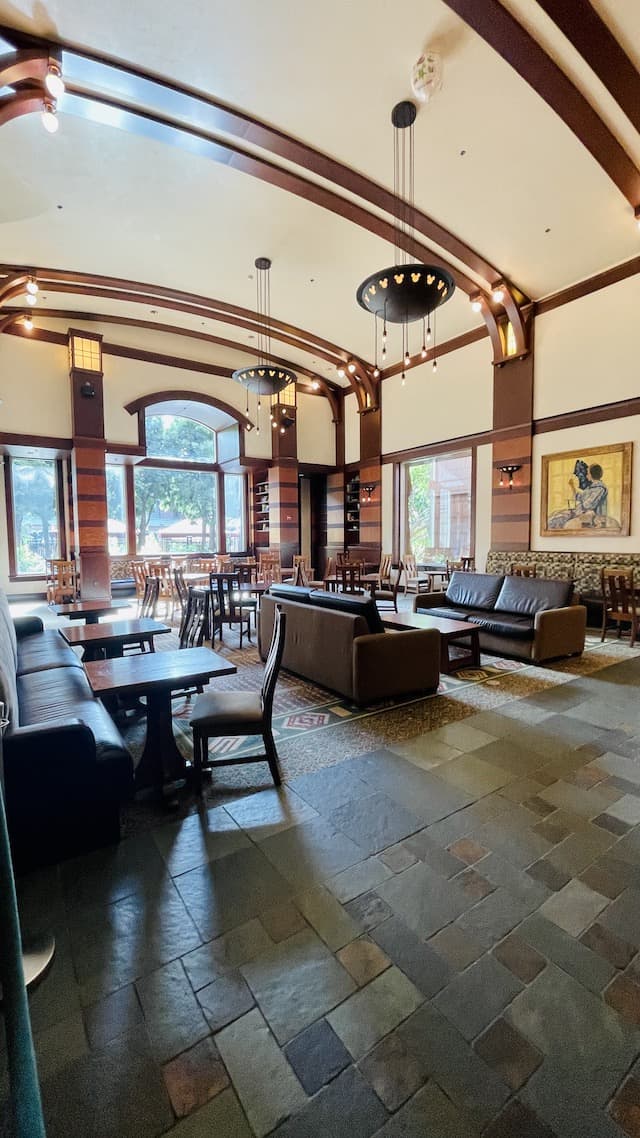 Hearthstone Lounge: Gather 'round the fireside in this rustic, lodge-like lounge for a cocktail, snack, or continental breakfast.
GCH Craftsman Grill and Bar: Enjoy entrees and grab 'n' go items for breakfast, lunch, and dinner. Or, head over to the poolside lounge to enjoy drinks and appetizers.
As I stated before, the hotel is located next to Downtown Disney, which is home to dozens of food options. It really would not be much farther of a walk to one of the restaurants at Downtown Disney compared to inside the hotel. This gives you infinitely more dining options when staying at the Grand Californian. Room service is also available.
Recreation and Amenities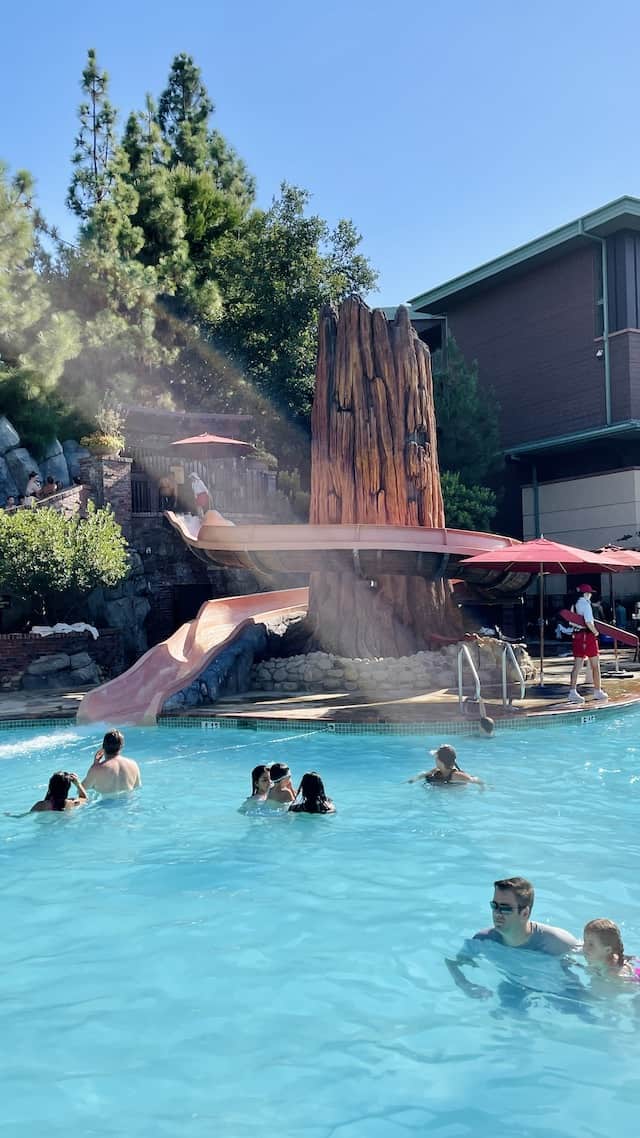 The hotel is home to several recreational activities and amenities to make your stay a pleasant one. First, there are three pools located in the hotel, and two of those three pools offer private cabanas for an additional price.
The Eureka Fitness Center includes several high-tech machines to help you stay in your best shape on vacation. There are also many classes available that focus on yoga, aerobics, meditation and more. Read more about Donna's relaxing yoga class HERE.
The hotel is also home to the Tenaya Stone Spa where you can indulge in a wide variety of spa and salon services. I always recommend sneaking away for a massage if you can, especially if you are on an adults-only trip. Unfortunately, we did not get to experience a massage at this hotel.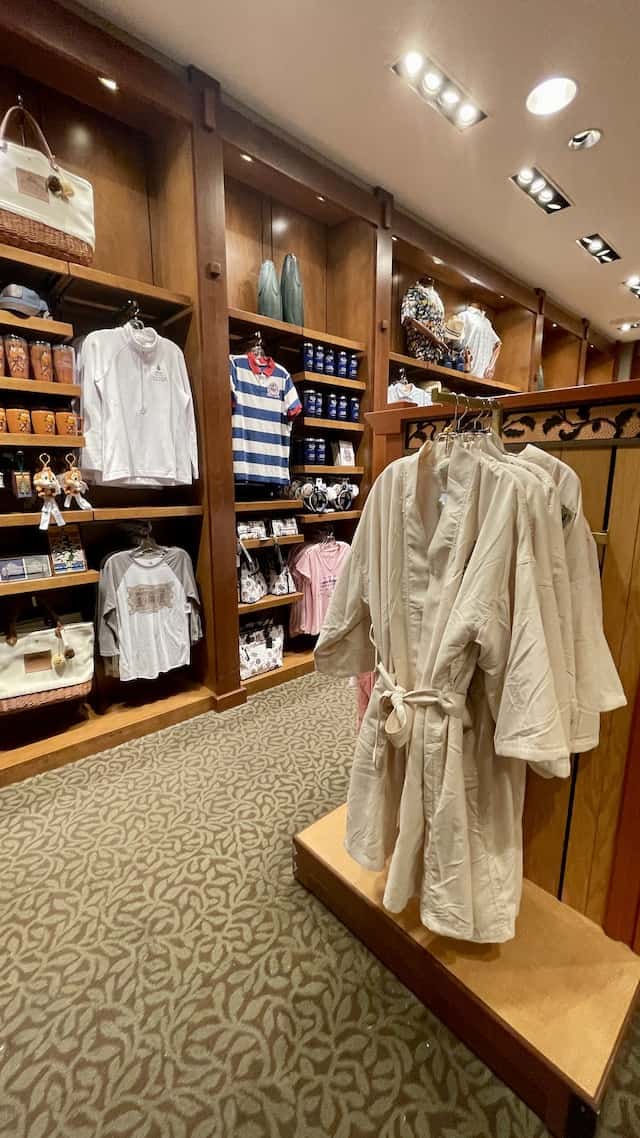 If you need to shop to your heart's content, look no further than Acorn Gifts & Goods. You will find resort-specific merchandise, DVC merchandise, and parks merchandise.
There are also laundry facilities and meeting and banquet facilities on property as well. This hotel is a deluxe resort in every sense of the word. Be sure to stop by the front desk to get a full schedule of activities.
Room Accommodations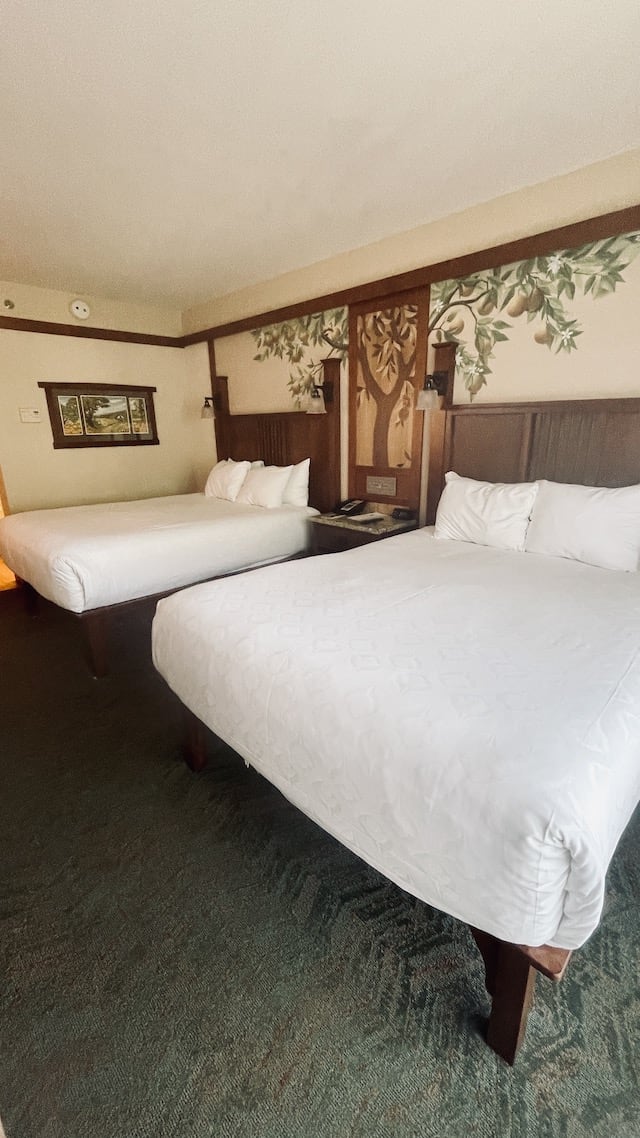 One thing I find really unique about Disneyland hotels is the sheer variety of room types offered. You will find standard rooms, club level rooms, 1-, 2-, and 3-bedroom suites, and other "signature suites." They are exquisite and unlike anything else you will find on property. These signature suites include:
Arcadia
Arroyo
El Capitan
Mount Whitney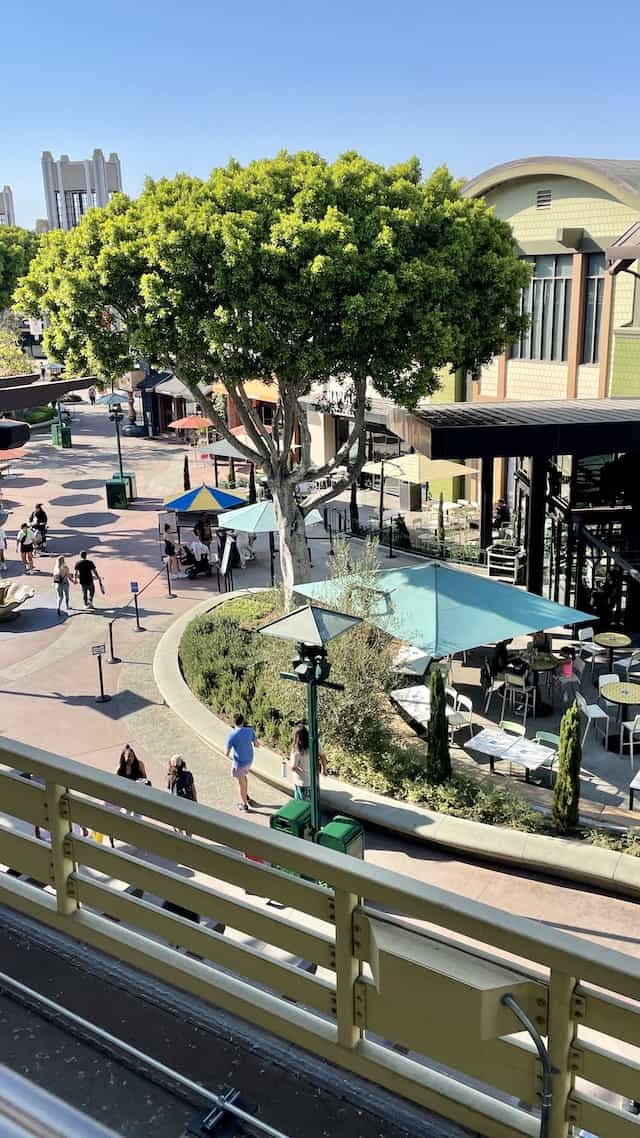 In addition to the above room types, there are also different views including pool, partial, standard, woods-courtyard, and Downtown Disney. We had a view of Downtown Disney during our stay, and we loved it! We were able to look outside the balcony and enjoy the music and views of people shopping and dining. I will have a full review of a Downtown Disney standard room up on the blog soon, and I will link it here when it goes live! You can also subscribe to our blog to get updates!
As I mentioned above, the Grand Californian is not cheap. This is a deluxe resort and prices will reflect that. It is part of the reason we decided to only stay for two nights versus the entire six nights we were at Disneyland. Be sure to check for special offers and discounts throughout the year, and be sure to inquire about a military discount if you are eligible!
Final Thoughts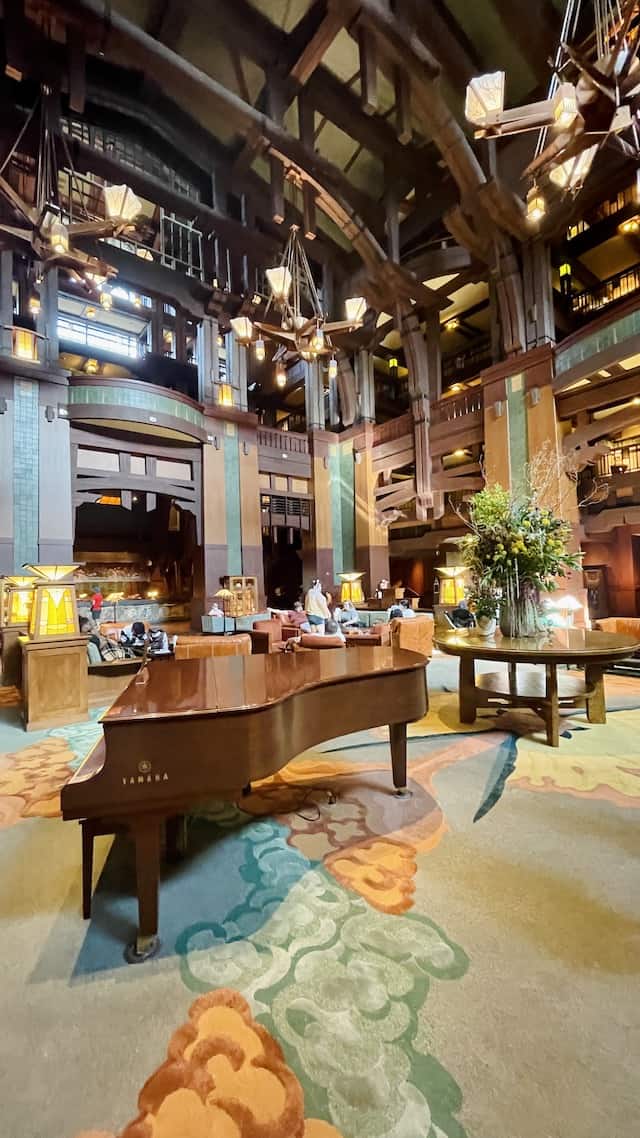 I was only at the Grand Californian for two nights, and it was simply not enough. Since this was my first visit to Disneyland, my days were pretty jam-packed with park activities. I really wish I could have spent more time wandering around the resort and taking in the breathtaking views.
Disney's Grand Californian is an exquisite example of Disney Imagineering done right. Unfortunately, Disneyland does not have the same benefit as Disney World does in terms of land, so they are pretty constricted in what they can do. In some ways I don't think that is necessarily a bad thing. I mean, we did have a private entrance to California Adventure, and we were only minutes away from the front gates of Disneyland Park. If you could imagine a private entrance from Bay Lake Tower to Space Mountain in Tomorrowland, that is what the Grand Californian and California Adventure is like (but still closer in my opinion!).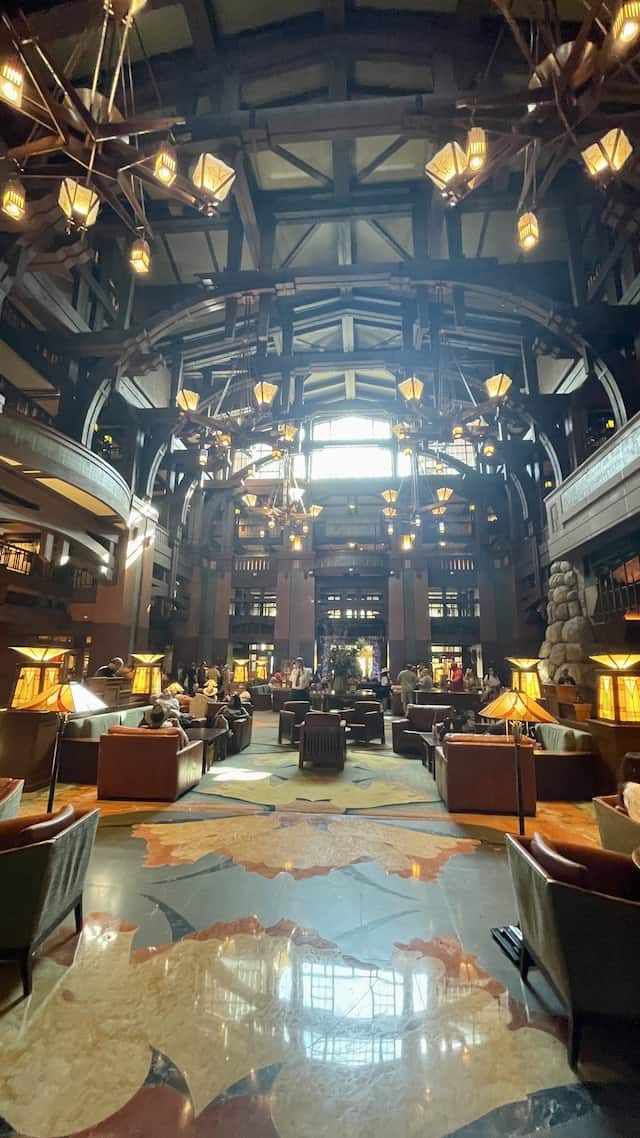 The detail and craftsmanship that Imagineers labored over results in a beautiful resort. The amenities and dining options are plentiful, and you could really spend your entire trip taking in the activities and atmosphere of the Grand Californian. I whole-heartedly recommend staying here, and when we come back I definitely hope to call it "home" for a few days!
Have you ever stayed at the Grand Californian? What are your thoughts on the hotel? Share your experience with us in the comments below and on Facebook.