LATEST VIDEOS
Subscribe to my Youtube!
LIVE - Just Mousing Around
Just Mousing Around - LIVE
LIVE - Just Mousing Around
Do you love visiting the Disney Parks but feel like you need a vacation when you return home? Check out the new amenity that will add a bit more peace to your Disney vacation.
Busy Touring Plans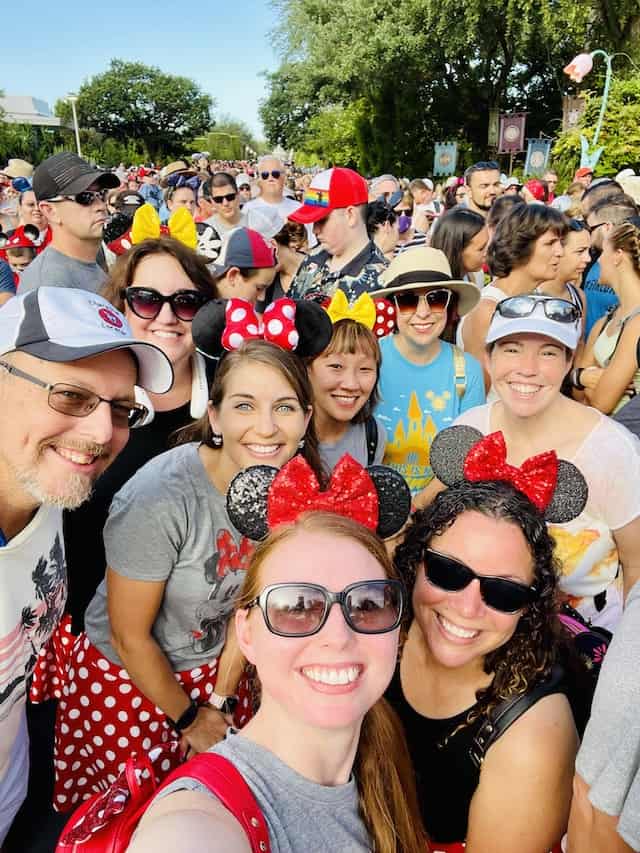 What touring strategy does your family enjoy while at the Disney Parks? When I (Donna) first traveled to Walt Disney World, I was eleven years old. We traveled with my uncle who was a super sleuth Disney planner. He had a detailed guide to ensure that we experienced each magical moment while at Walt Disney World.
Through the years, my touring plan has been to soak up every ounce of Disney magic and then rest when I get home. From "Rope Dropping" the Parks to experience the Disney Parks at night there is so much to enjoy. There is something truly magical when enjoying Disney attractions at night or enjoying a late-night dining reservation.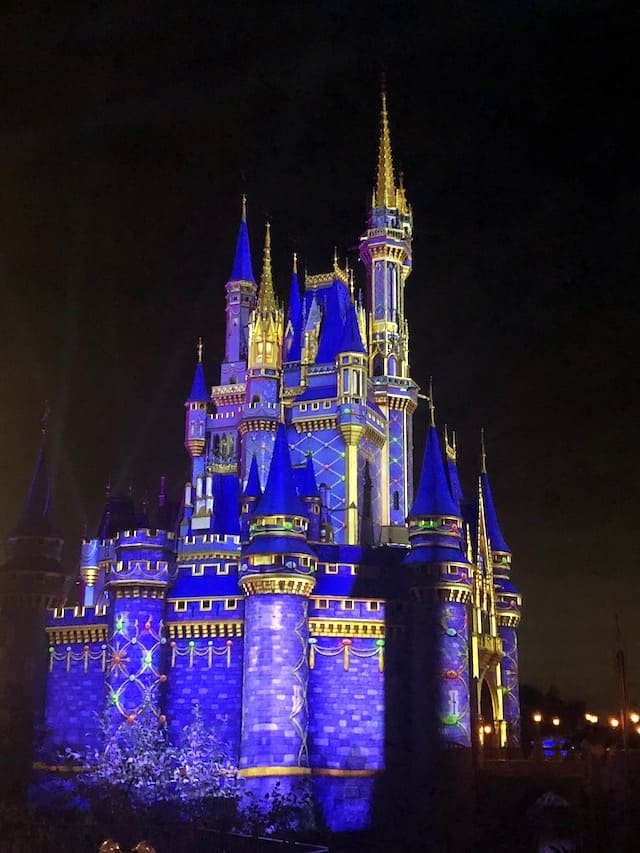 With the addition of Early Entry to enjoy the Disney Parks even earlier to Extended Evening Hours to enjoy the Parks even later, there are so many temptations to forego a relaxing vacation to enjoy all that the Disney Parks have to offer.
This leads to the question, can you relax during a Disney vacation? I put away my touring plans for the morning and chose to enjoy some self-care instead. Join me on this relaxing journey.
Relaxation is Magical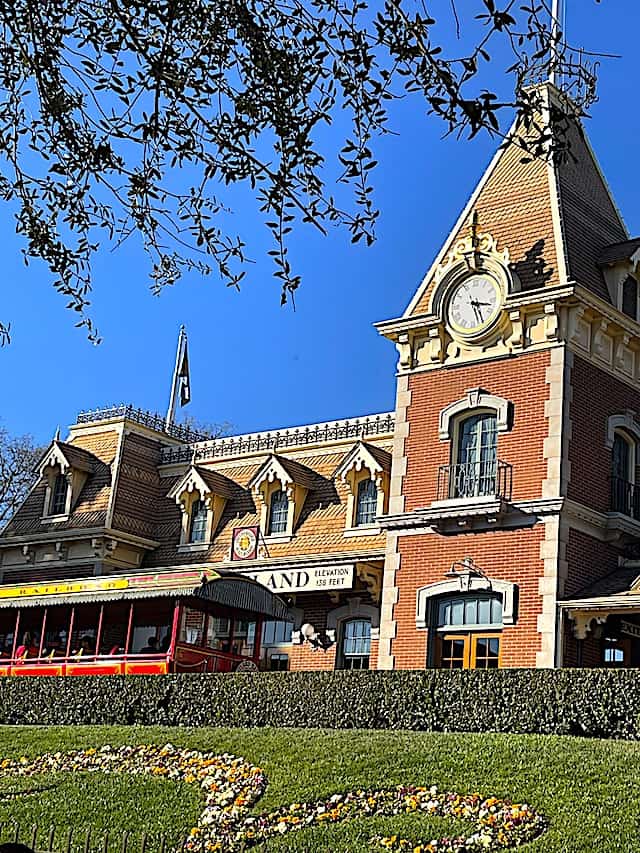 Recently, my family enjoyed an unbelievable vacation at Disneyland in Anaheim. We planned to enjoy the Sweethearts Nite in the evening with an early entry into Disneyland at 5:00 pm prior to the start of the party. This was the perfect opportunity for our family to relax and rest before partying the night away.
Of course, it is difficult for me to relax while at Disney. When Disneyland announced that they would soon offer fitness classes in the Disney Parks, I immediately made a reservation.
Classes Now Available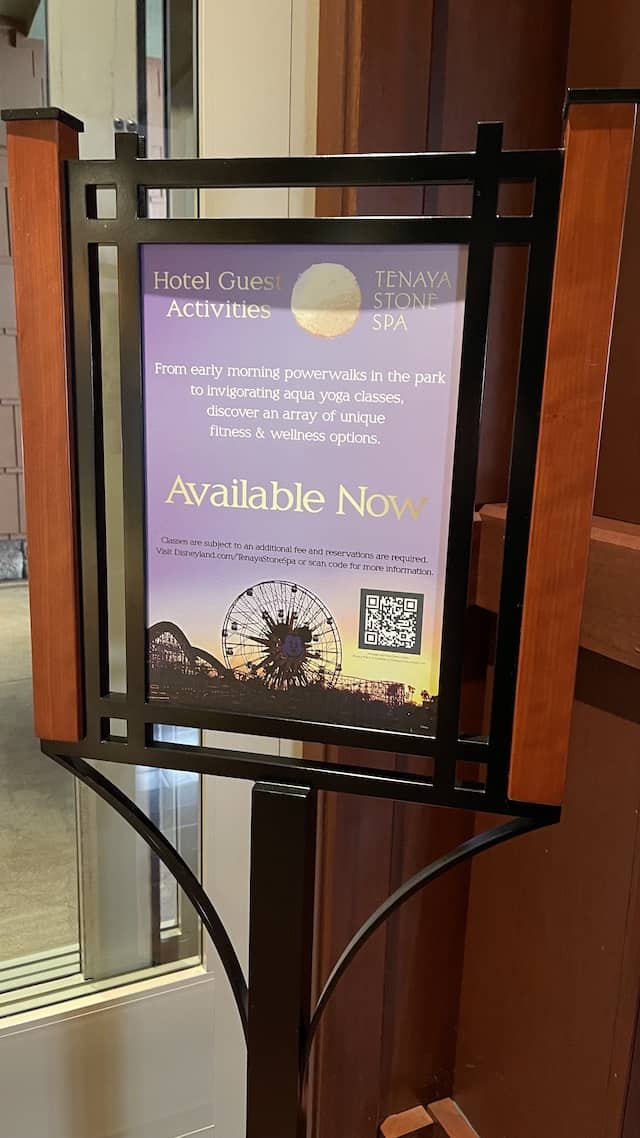 Are you looking to add a bit of self-care to your next trip to Disneyland? Check out the full list of classes available through Tenaya Stone Spa at Disney's Grand Californian Hotel & Spa.
Fitness classes range from $25 up to $30 per class.
Relaxation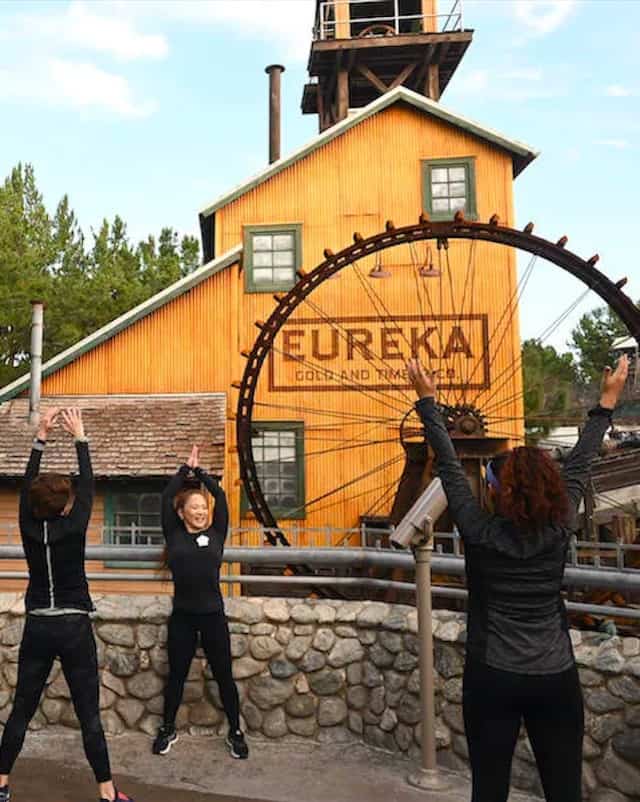 Aqua Yoga: Practice yoga on a paddleboard while floating in the Fountain Pool. We recommend you be comfortable in the water, because chances are, you might get wet!
Awakening Yoga: Wake up with Disney by enjoying a yoga session overlooking Disney California Adventure from the hotel's rooftop deck. Designed for all levels, this class incorporates various types of yoga intended to improve mental awareness and start the day energized!
Disney Ears Yoga: Don your favorite pair of Disney ears and add a little Disney magic to this morning yoga session!
Fascia Release: This class incorporates a fascia roller to focus on helping to relieve muscle tightness and soreness, which may be soothing before your next day at the parks!
Sound Meditation: This guided meditation is designed to quiet your mind and bring you into a deep state of self-reflection.
Start With a Stretch: Get ready for an exciting day visiting the parks! Our instructors will guide you through gentle stretches to help warm-up your muscles. This class takes place before the park opens.
Fitness Challenge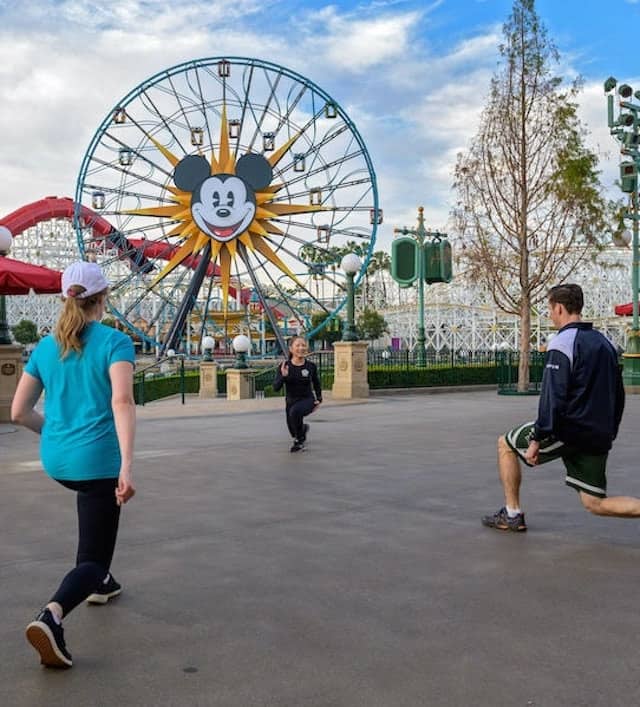 Boot Camp in Disney California Adventure Park: This spirited, high-intensity boot camp will have you on the move traveling from land to land before the park opens, with push-ups, squats and sit-ups, and maintains a 12-minute per mile pace jogging around the park. This class takes place before the park opens.
Obstacle Challenge in Disney California Adventure Park: At the Redwood Creek Challenge Trail attraction, conquer thrilling obstacles like crawling, jumping, climbing and running, and test your balance and strength! This class takes place before the park opens.
Power Walking Workout in Disney California Adventure Park: Start your day with an energetic walk and active stretching throughout Disney California Adventure before the park opens. This class maintains a 15- to 18-minute per mile pace, for up to 2 miles.
Review of Awakening Yoga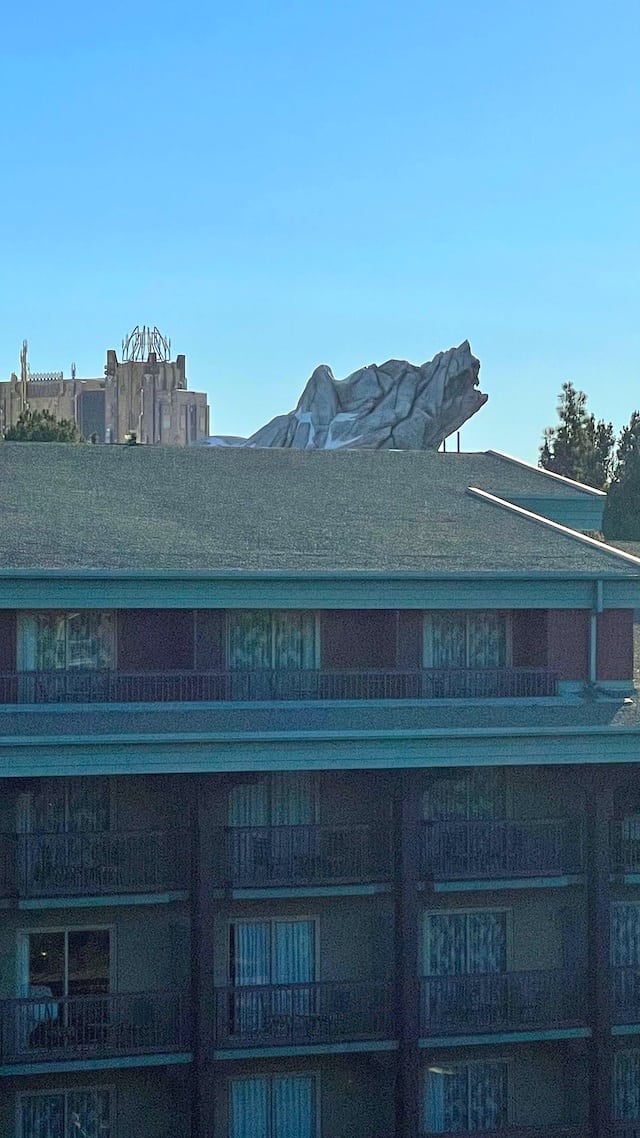 Each fitness class is available for Guests staying at one of the Disneyland Resorts. I (Donna) enjoy my local yoga classes and loved the opportunity to enjoy a yoga class while taking in the beauty of California Adventure.
This peaceful morning began as I arrived at the Eureka Fitness Center for the 8:30 am yoga class. For this morning, I was the only Guest attending this class. A personal yoga class was truly a magical experience. My yoga instructor led me to the rooftop of the Grand Californian.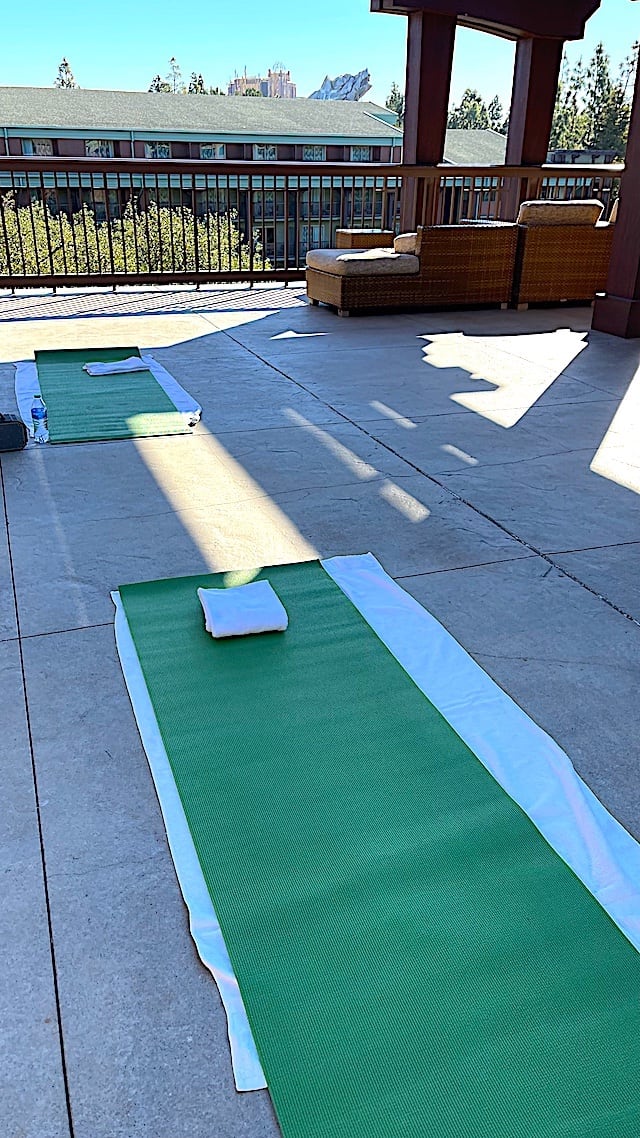 This was such a breathtaking view and the perfect landscape for this relaxing morning. I could even see the profile of the large Grizzly Bear as a landmark for Grizzly River Run and also the towering peaks of Guardians of the Galaxy-Mission: BREAKOUT.
Everything was all set in place. I was offered bottled water and a choice of nutritious snacks to enjoy before the class. The class began as peaceful Disney music started to play. It felt amazing to stretch, breathe, and take in the magical melodies. My yoga instructor challenged me to find my balance and push myself with sweet encouragement.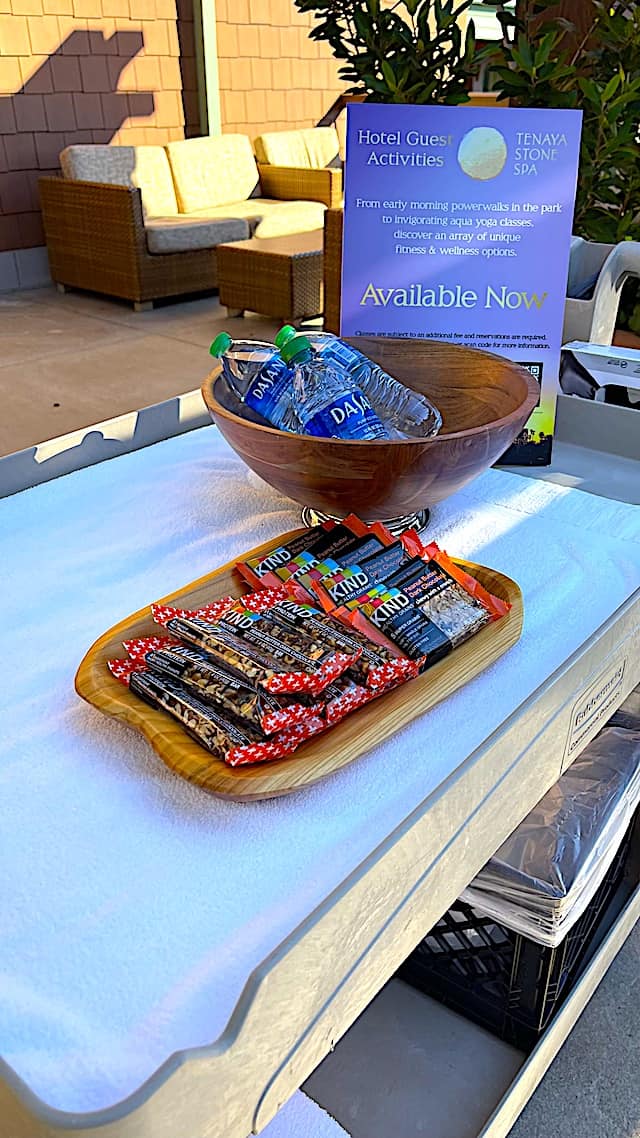 After a 45-minute class, the last few moments were spent in peaceful meditation. As I fully relaxed on the yoga mat, I took in the warm sunshine, the cool breeze, and the sounds of Guests enjoying the big coasters at California Adventure. This was truly the best way to relax even while on a Disney vacation.
This fitness class was only $25 and well worth the price. If you happen to stay at the Disneyland Resort, I would highly recommend enjoying one or more of these fitness classes. You can make reservations for fitness classes HERE.
This fitness class was only $25 and well worth the price. If you happen to stay at the Disneyland Resort, I would highly recommend enjoying one or more of these fitness classes.
Could this be available at Walt Disney World?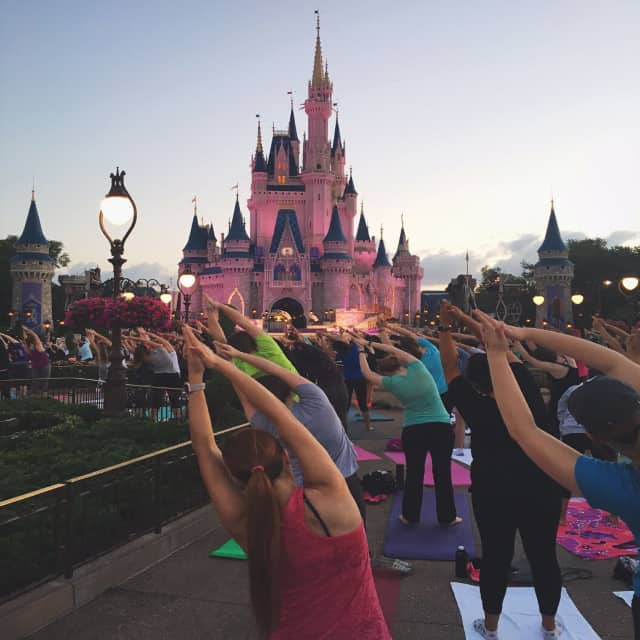 I hope that Walt Disney World may offer similar classes for Guests staying at the Disney Resorts in the near future. This year, runDisney participants enjoyed Sunrise Yoga in the Magic Kingdom. It would be amazing if more fitness events may be enjoyed at Walt Disney World as well.
Do you hope that Walt Disney World may offer more fitness classes for Guests? Would you be interested in adding one of these fitness classes to your upcoming Disney vacation? Which would you be most interested in? Share your thoughts with us on our Facebook Page.

Are you planning a vacation? Reach out to our trusted travel agency sponsor Authorized Disney Vacation Planner
Mouse Class Travel
!