Want to make the most of your last magical moments across the Walt Disney World Parks? Check out our list of the best attractions to enjoy at each Disney World Park at closing time.
Want in on a little secret?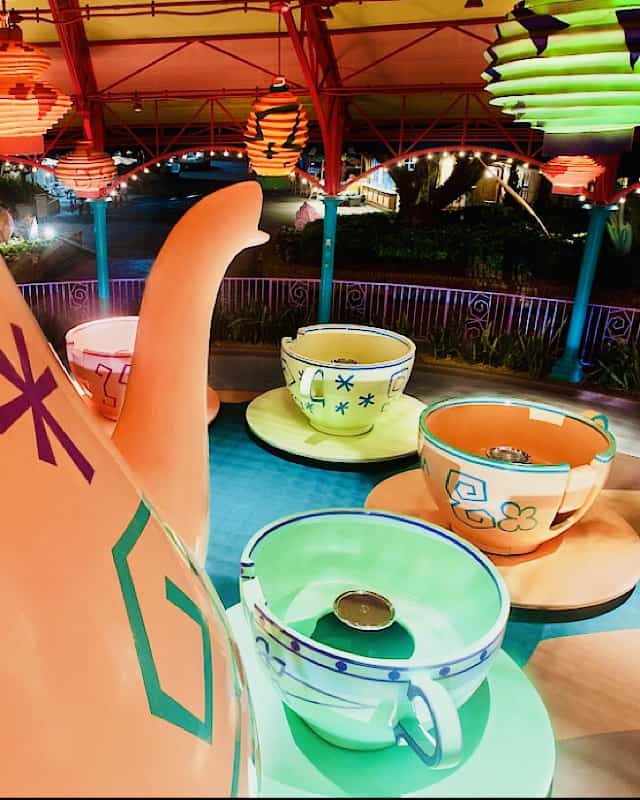 A few years ago, I (Donna) learned that the Walt Disney World attraction lines do not close prior to Park closing. You can still enter the queue for your favorite attraction minutes before Park closing. As the Park "officially" closes, then the queue lines will no longer accept Guests.
Those Guests who have entered the queue line may remain in line until they have enjoyed the attraction. Even as a young child I loved to ride Theme Park rides at night. There just seemed to be something extra magical with the dark sky and the bright lights gleaming from amusement rides.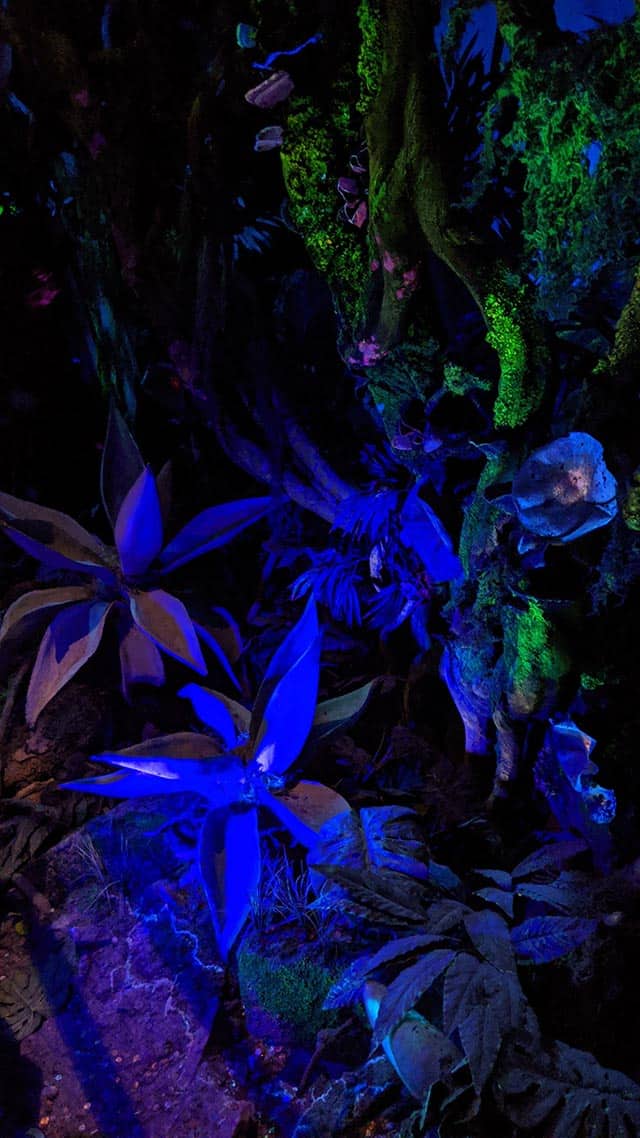 Add the magical touch of Disney and rides are even more fun to enjoy at nighttime. Some attractions are also great to experience right before Park closing due to longer wait-times throughout the day.
So which attractions are best to enjoy in each Park at closing? Check out my list and see if the are some of your favorites as well.
You can still enter the queue for your favorite attraction minutes before Park closing.
Disney's Animal Kingdom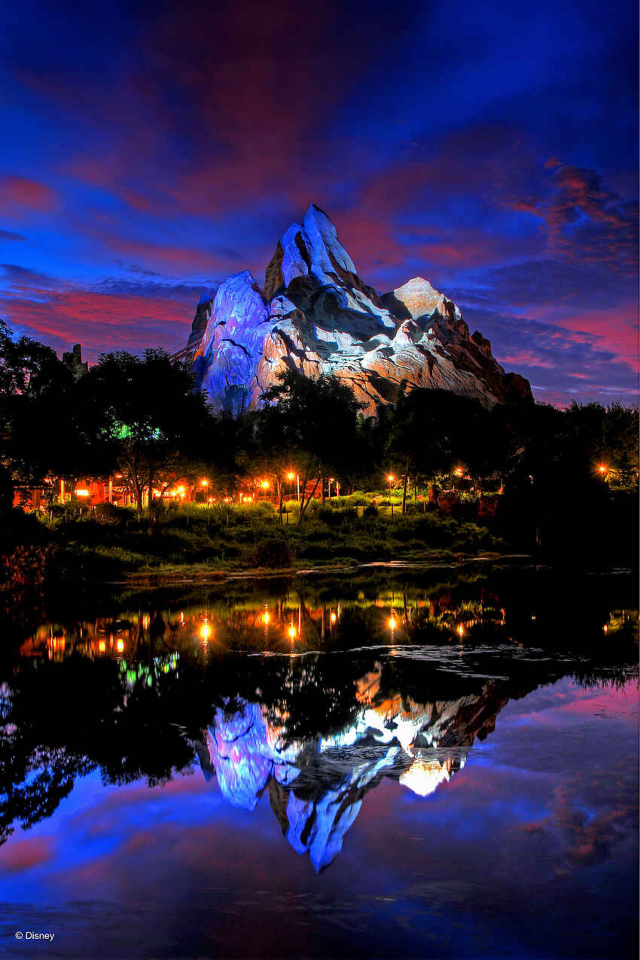 My top pick to ride at Park closing for the magical experience at night would be Expedition Everest. This attraction is one of my family's favorites during the day, but it is even more fun and a bit terrifying at night. I love the beautiful view at night as you ascend the track to the peak of Everest.
As your reach the peak of Everest, it looks even more terrifying that the track has now ended. As you descend through the mountain this attraction allows you to enjoy a new level of fun and excitement. This is definitely a "can't-miss" experience at night.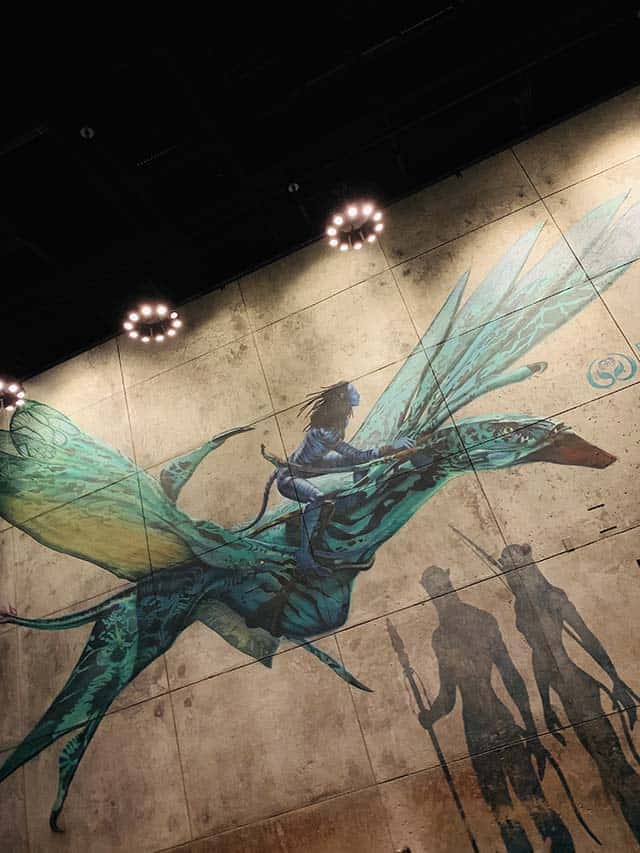 One of my favorite attractions in all of Walt Disney World and especially in Animal Kingdom is Flight of Passage. This attraction can garner quite a hefty wait-time throughout the day. Those Guests utilizing the 2021 Touring Plan on Character Locator can enjoy this attraction with minimal wait times easier in the day.
Who can really enjoy this great attraction only once during their day at Animal Kingdom, though? Waiting until Park closing may allow you to enjoy a shorter wait time for this unbelievable attraction while still being able to enjoy the immersive queue line as well.
Top pick to enjoy at nighttime is Expedition Everest, and Flight of Passage is great to enjoy just before closing for shorter lines.
EPCOT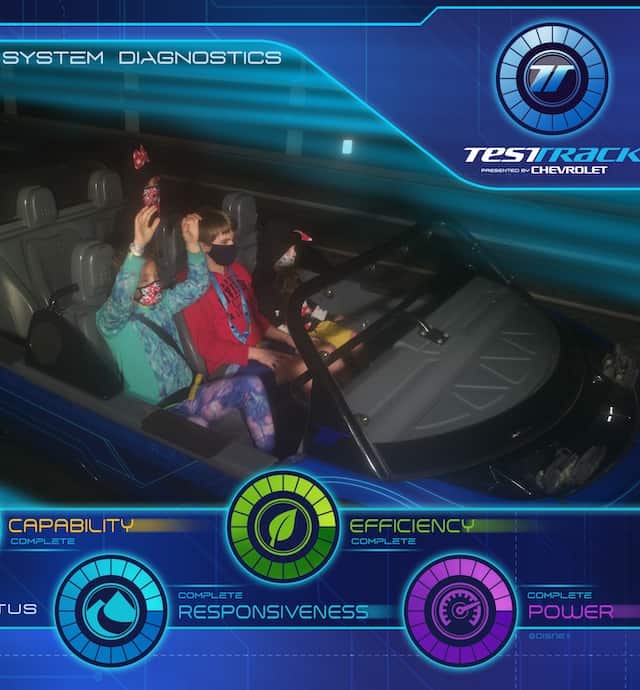 In order to enjoy a great nighttime experience on an attraction, Test Track is the obvious choice for EPCOT. Our family was able to enjoy Test Track at night during our last family vacation. In the words of my children, "It was AWESOME!" They loved the high-speed outdoor sequence and they are convinced that the car drives faster at night.
I'm not sure if it goes faster or not, but I do think I liked the nighttime experience even more than that during the day.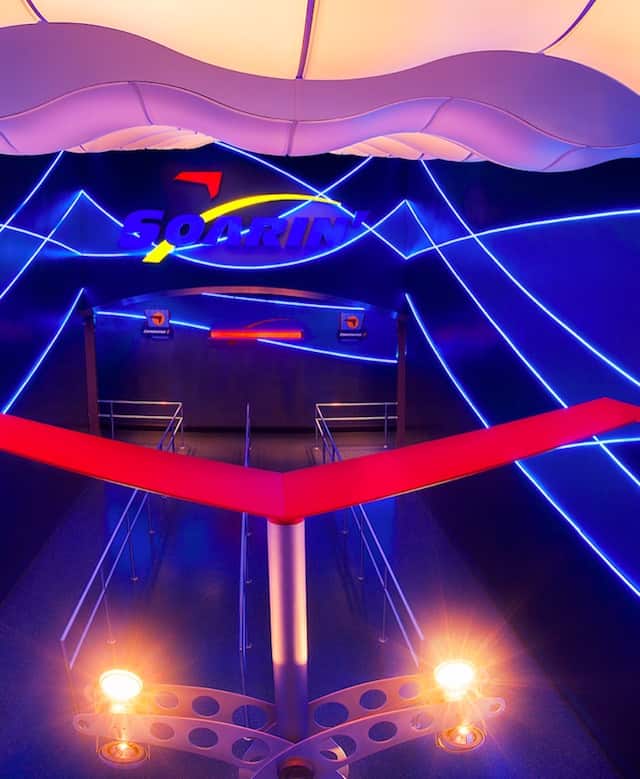 To allow for a shorter wait-time for an indoor attraction, I would choose Soarin'. This is followed by a close second with Frozen Ever After. I absolutely love Soarin'. I love the sensory journey as you travel throughout the world and take in the beauty of each land.
There really is something fun about ending your Park day at EPCOT as the fireworks blast over Spaceship Earth at the close of Soarin'. This is a great way to end your day.
Top nighttime pick for EPCOT would be TestTrack and best attraction before Park Closing is Soarin'.
Disney's Hollywood Studios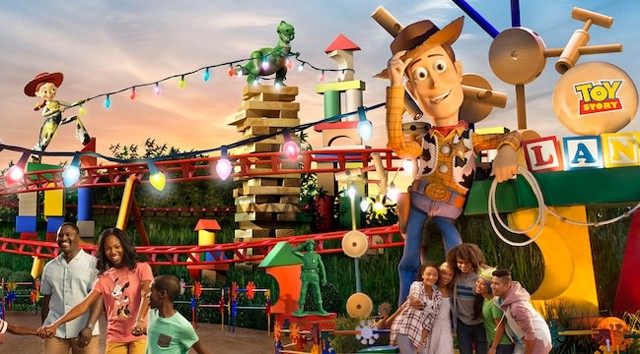 The large, bright Christmas lights that are strung along Slinky Dog Dash in Toy Story Land make this an obvious choice to enjoy at nighttime. This attraction is great during the day, but wow, it truly comes alive at night.
Our favorite Toy Story pals truly come alive at night. As you dash along with Slinky dog, you truly feel like a kid with all of your favorite pals towering around your playground.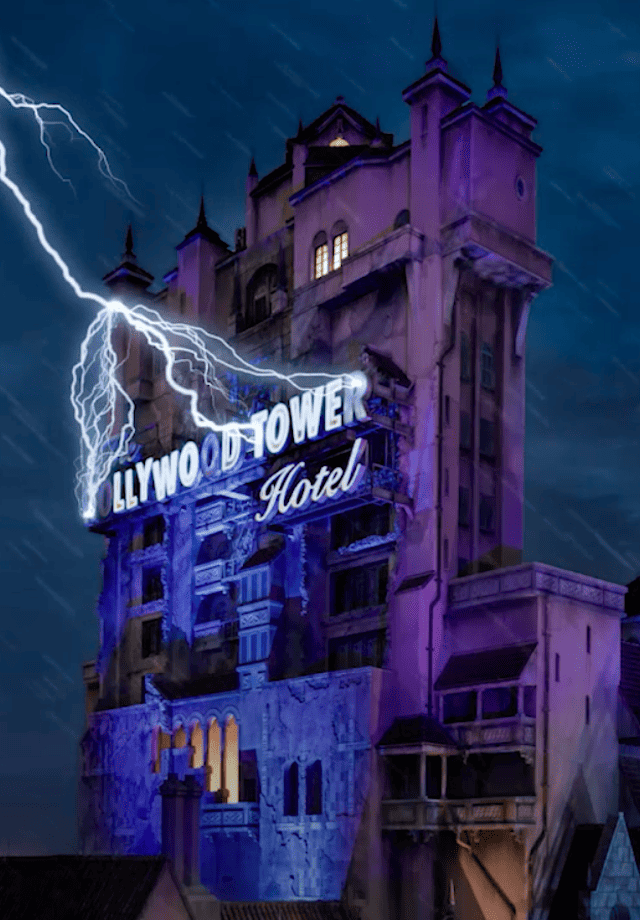 Galaxy's Edge is amazing to experience at night, but in terms of attractions Tower of Terror would be my second favorite attraction at night. Although this is primarily an indoor attraction, I love this attraction at night.
As you wait in the queue line leading into the Hollywood Terror Hotel, you can feel the nervous anticipation continue to grow. The nighttime prepares you for the terrifying storyline for this attraction.
As you raise up in the elevator the doors open and you can see out across Disney's Hollywood Studios aglow in the night sky. I love this attraction anytime, but nighttime is truly my favorite time to enjoy this attraction.
In Hollywood Studios, Slinky Dog Dash and Tower of Terror are both AMAZING to experience at night.
Magic Kingdom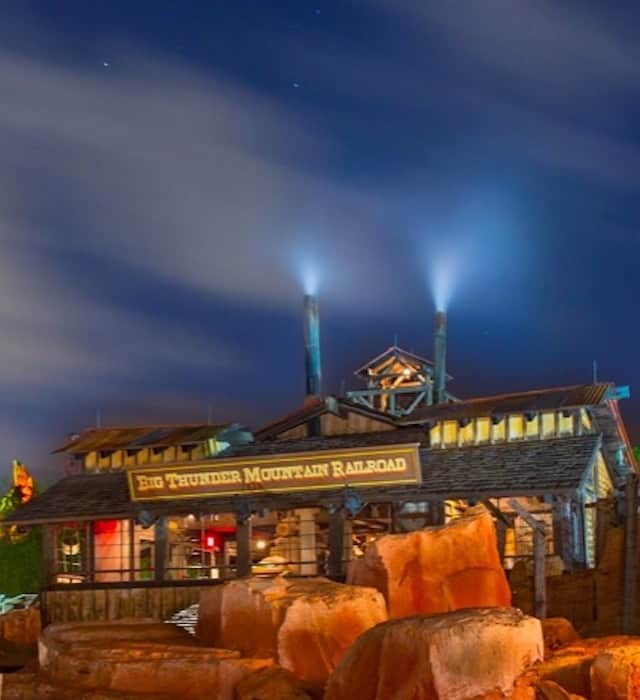 Big Thunder Mountain Railroad may be the wildest ride in the wilderness, but it becomes the most exhilarating ride at night. You'll travel through the town of Tumbleweed, dodging explosions and boulders.
This track is fairly dark at night which adds to the excitements as you travel along this wooden track. As you zip along you can even take in a breathtaking view of Cinderella Castle illuminated in the night sky.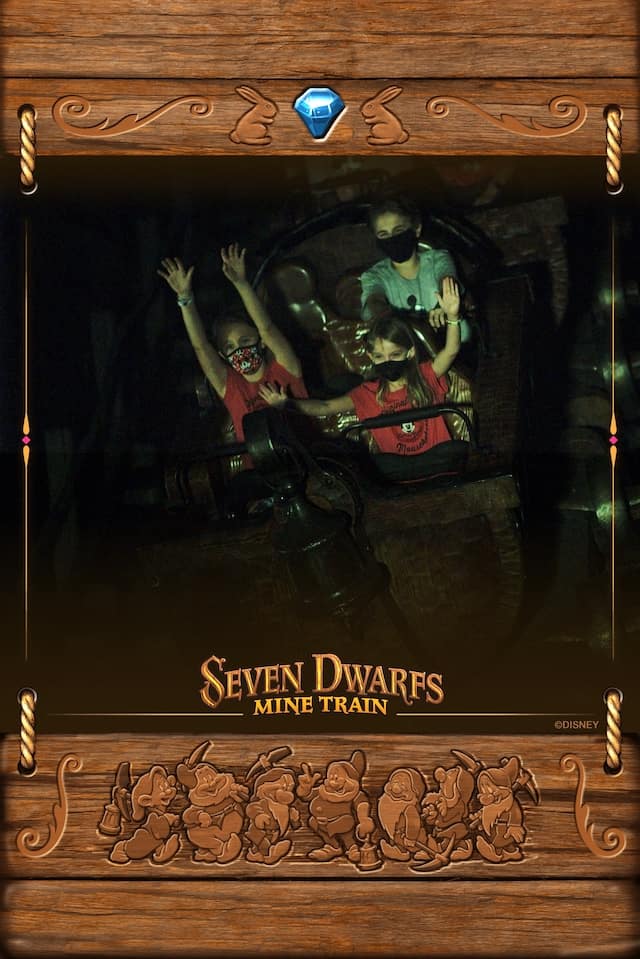 All of my children absolutely love Seven Dwarfs Mine Train, and let's face it, I'm a big fan as well. We ride this attraction as soon as Magic Kingdom opens and then we jump in line right before the Park officially closes for the night.
I will admit that the attraction photos usually turn out better when this ride is experienced in the day, but it is definitely worth riding again at night. I love approaching the mine at nighttime. As you ascend through the mine, you can see the dwarfs climbing up beside you. As you descend it feels like you are still in the mine as you race along in your mine train.
It is also so neat to see the Dwarf's house illuminated at night. I think you can see even more of the fun details that are housed inside this tiny cottage. Also the evil queen looms even more sinisterly at night as well.
At Magic Kingdom my family enjoys both Big Thunder Mountain Railroad and Seven Dwarfs Mine Train at night.
Do you enjoy the Disney Parks at night? Are these some of your favorite attractions to enjoy at night or right before Park closing? Which attractions would you add to the list? Share your thoughts with us on our Facebook Page.