Have you found yourself missing the FastPass feature with the phased reopening of the Walt Disney World Parks? Although this may not get you on your next attraction faster, we have 7 magical queues that are often missed while using the FastPass line. See which attractions made our top 7 list.
FastPass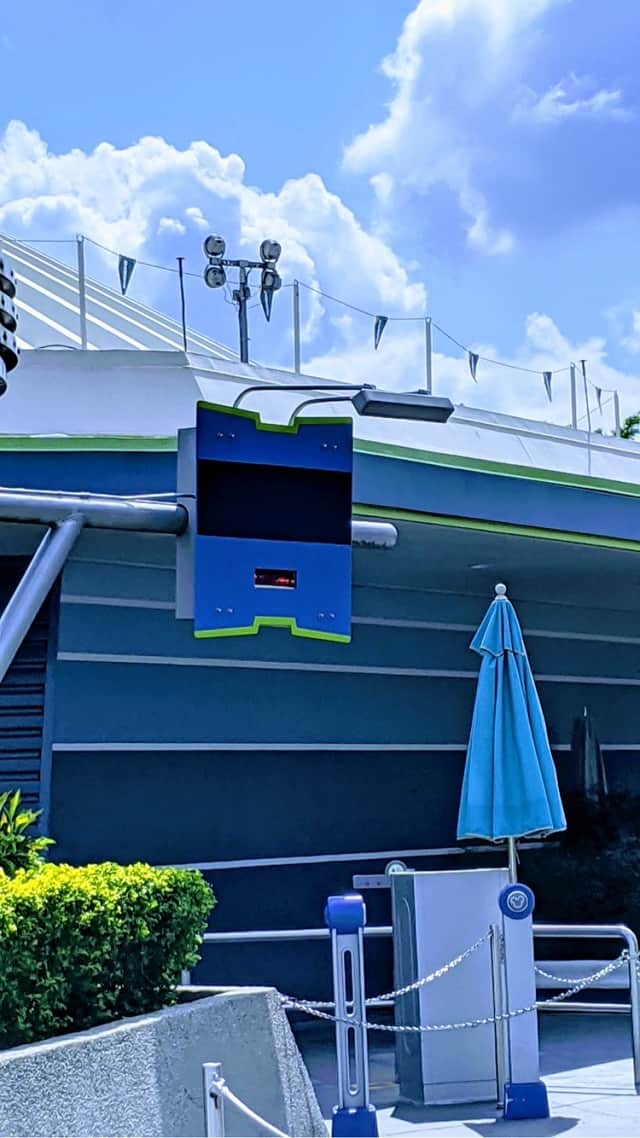 At the end of May, we discovered that FastPasses for upcoming trips had been deleted from the My Disney Experience app. The Walt Disney Company announced, "As a result of the COVID-19 impact, the FastPass+ service will be suspended for the time as we plan to use additional queue space to manage capacity at our attractions and maintain physical distancing."
Since the phased reopening in July, the FastPass service has remain suspended. As the Parks become a bit busier, Guests are curious when Fastpasses may return. Even at only 25% capacity (and then 35% capacity), some attractions are beginning to have extended wait times.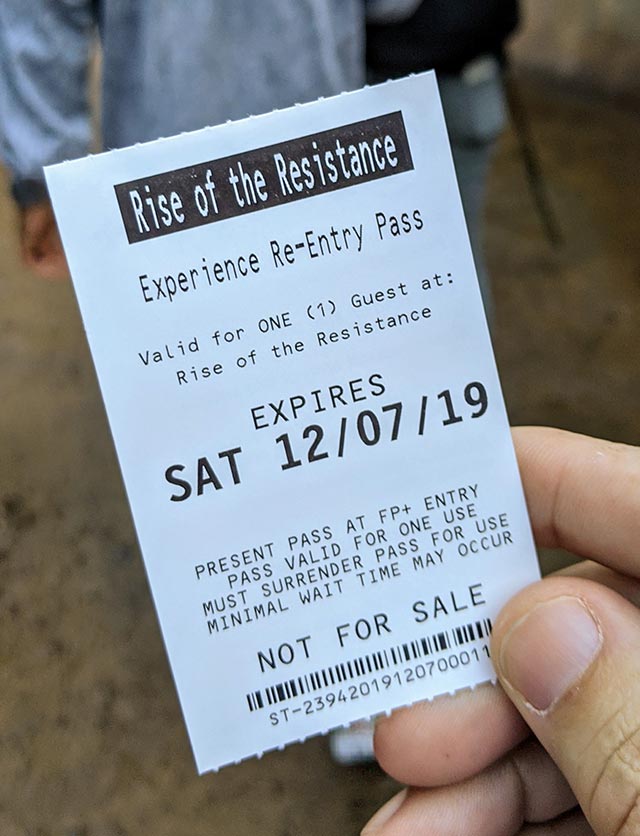 #7: Toy Story Mania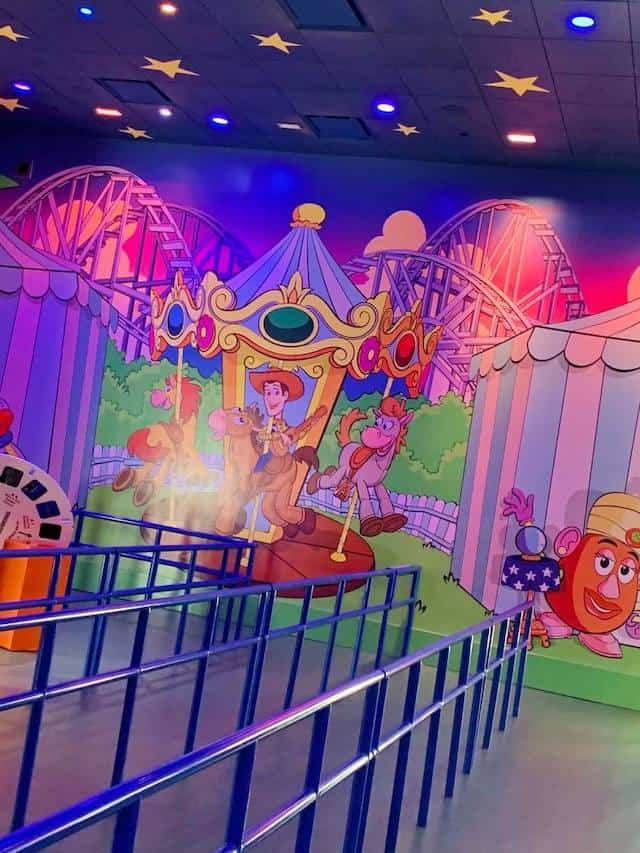 The addition of the Toy Story Land in Disney's Hollywood Studios is a fan favorite. Even before the creation of this magical land, Guests loved experiencing Toy Story Mania.
For many Walt Disney World trips, this was one of the attractions that our family prioritized for FastPass selections. I had not actually experienced this queue line until we visited this past July.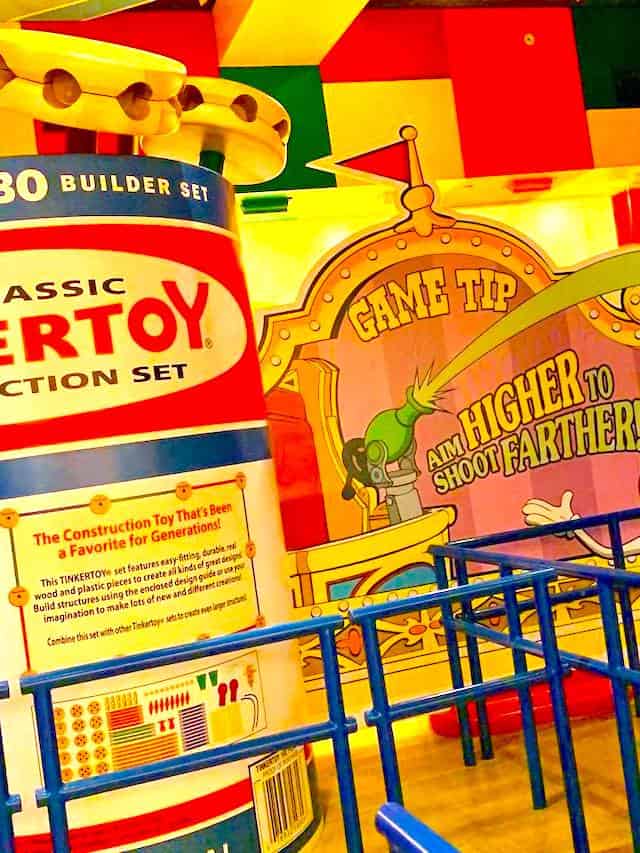 Walking through this queue line will take you back to some of your favorite toys and games from your childhood. The huge oversized sets will make you feel like a toy yourself.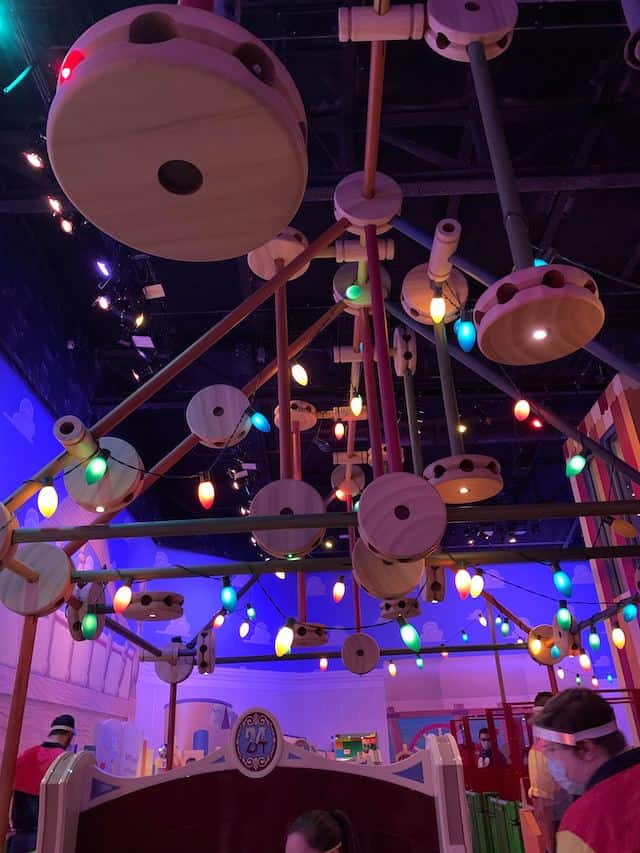 A nice bonus is that this queue is located indoors. Your family can enjoy this great queue while also cooling off.
#6: Seven Dwarfs Mine Train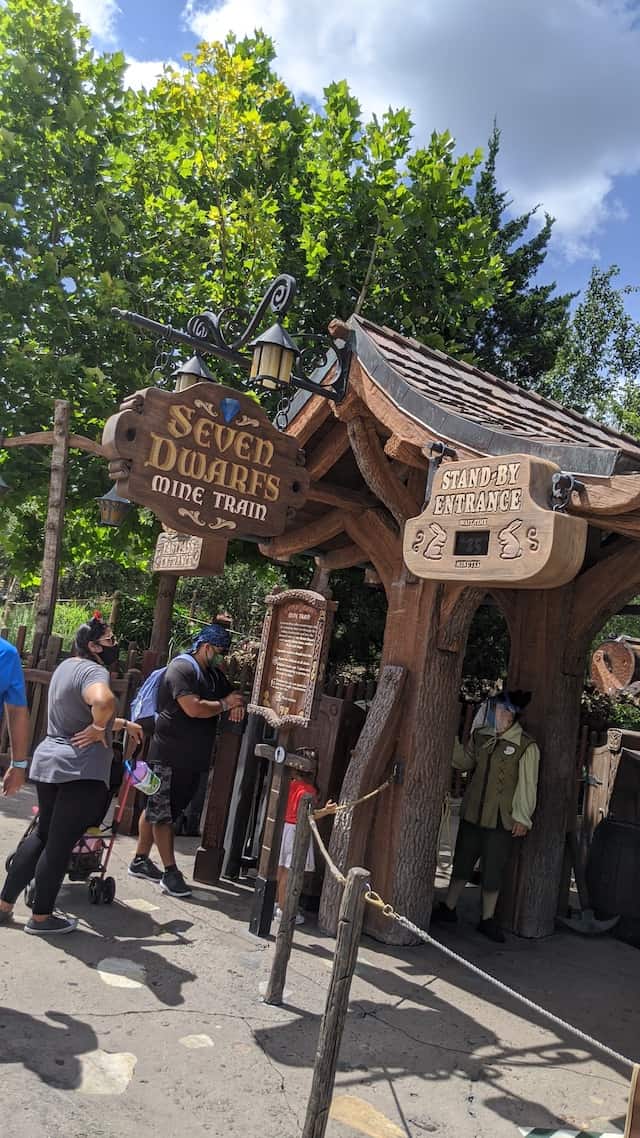 Ordinarily, this queue line would have made it a little higher on the list for most magical queues. Seven Dwarfs Mine Train is one of my princesses' favorite rides in Fantasyland, and they love riding this attraction just before Park closing.
We often spend our last few moments in the Magic Kingdom enjoying the interactive queue line with a short wait for our most beloved attraction.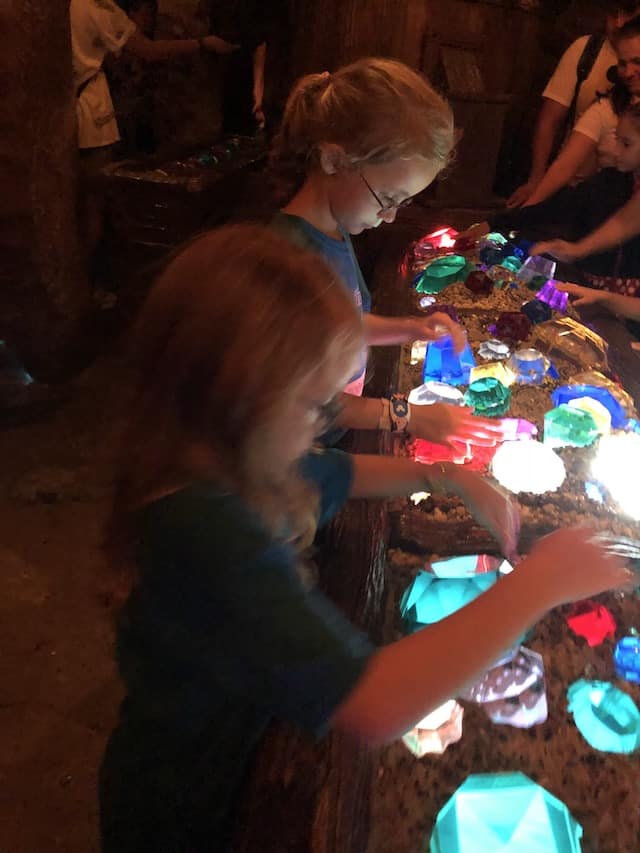 In the past, Guests could sort gems on computer screens, spin barrels to reveal our favorite characters overhead, and even interact with colorful water elements.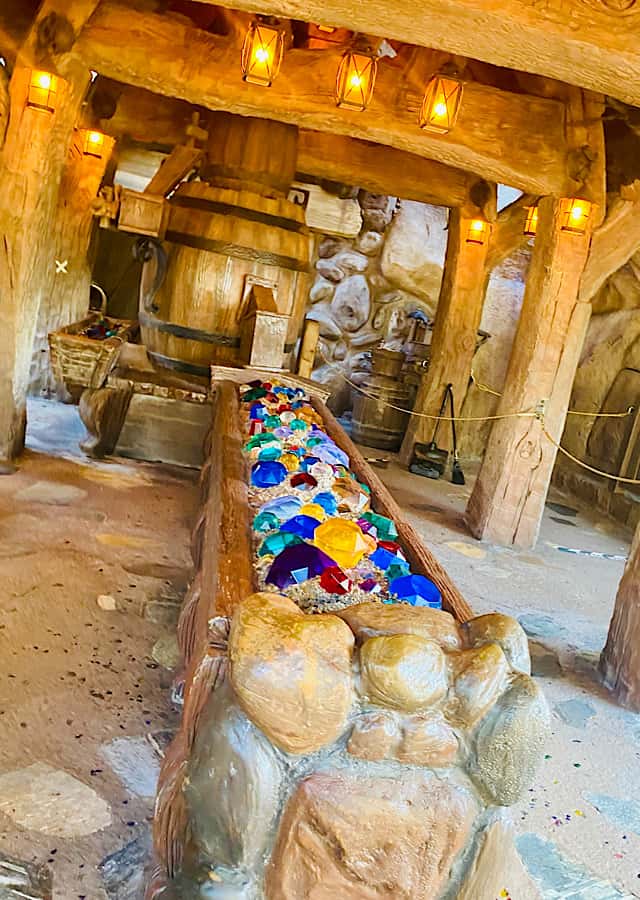 This queue is still very impressive, but during out trip in July I was a bit sad to see the magical interactive elements of this queue are now roped off. It is completely understandable why this was necessary but still a bit disappointing for young Guests.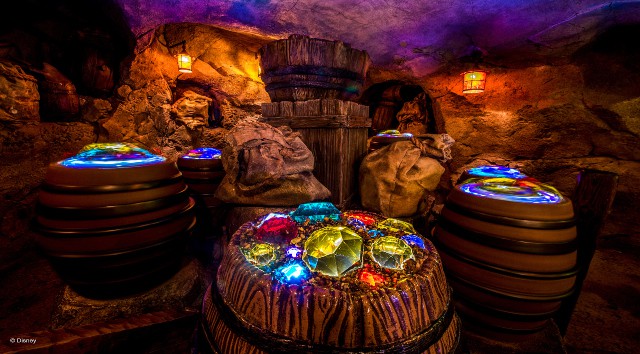 Even without these elements, the queue is still magical as you prepare to enter into the mine with our favorite dwarfs.
due to health and safety protocols, many of the interactive elements of this attraction are not open.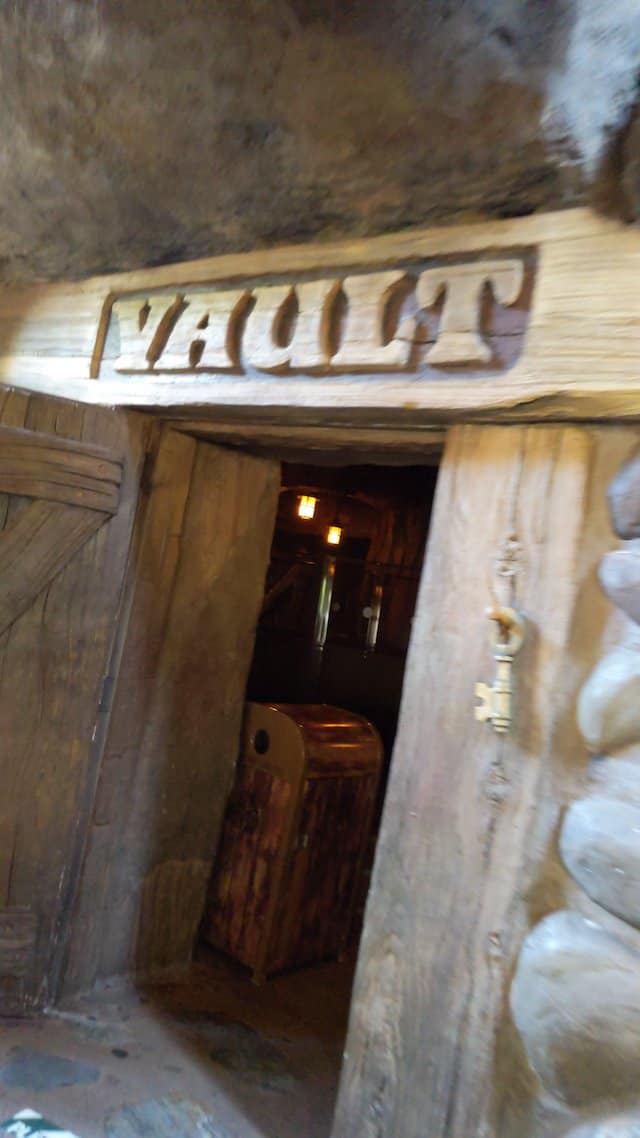 #5: Splash Mountain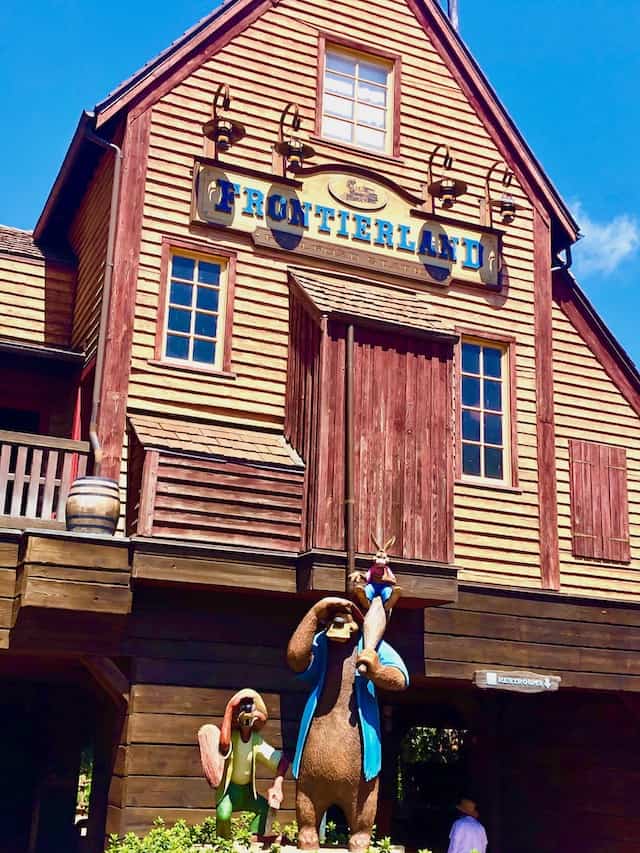 Splash Mountain is one of my family's favorite attractions. We have never experienced the queue for this attraction since we have always used a FastPass.
In July, I experienced the queue for this attraction for the first time. The many whimsical signs prepare you for your upcoming journey. I love the poster below that includes, "You May Get Wet!!" This may be a bit of an understatement.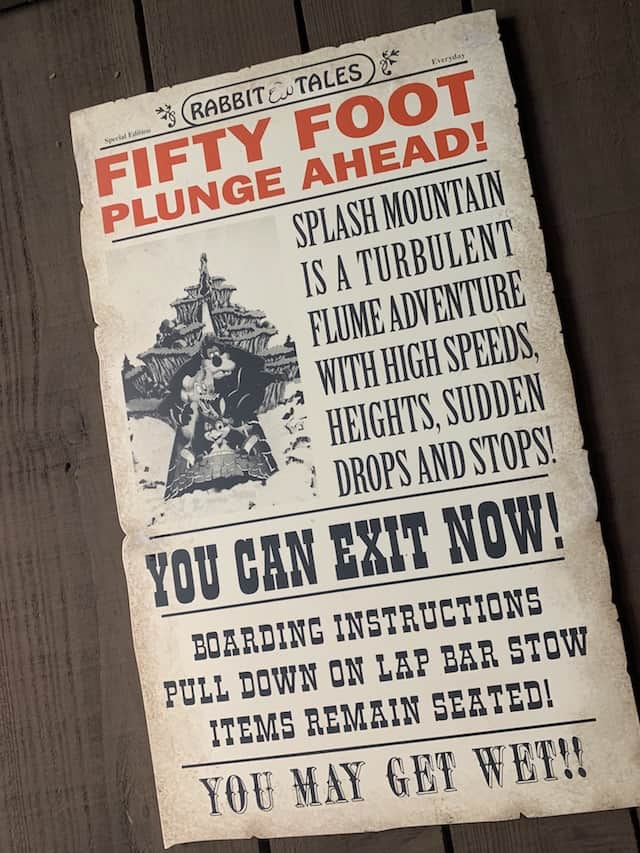 This rather long queue takes Guests both outside and inside which offers a bit of shade as you get ready for the big "Splash!"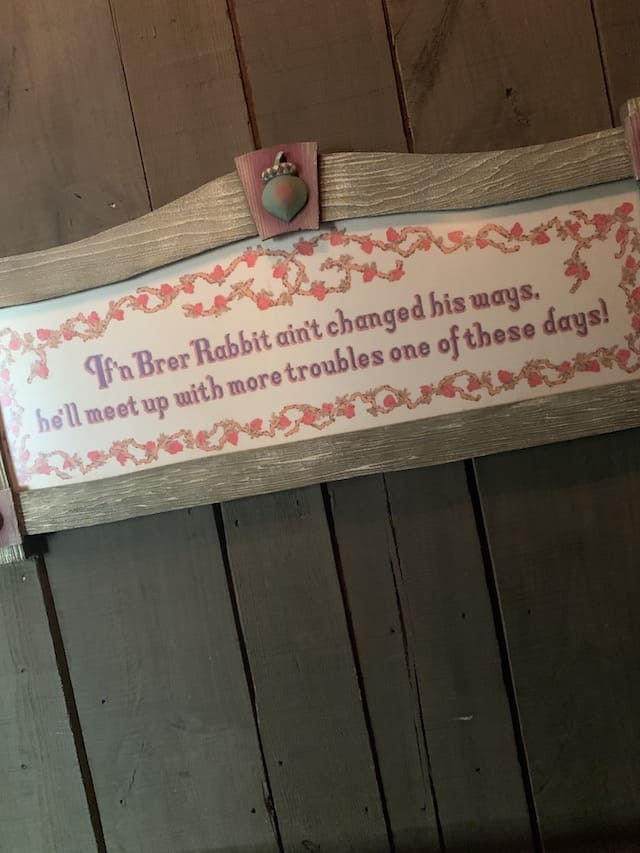 As you travel through Chickapin Hill, you are able to view pictures of a few of the characters you will meet on this attraction. The true star of the show is our pal, Brer Rabbit. Underneath, his picture states "Lookin' For Adventure" just as he sings in the song "How Do You Do?" featured in this unique attraction.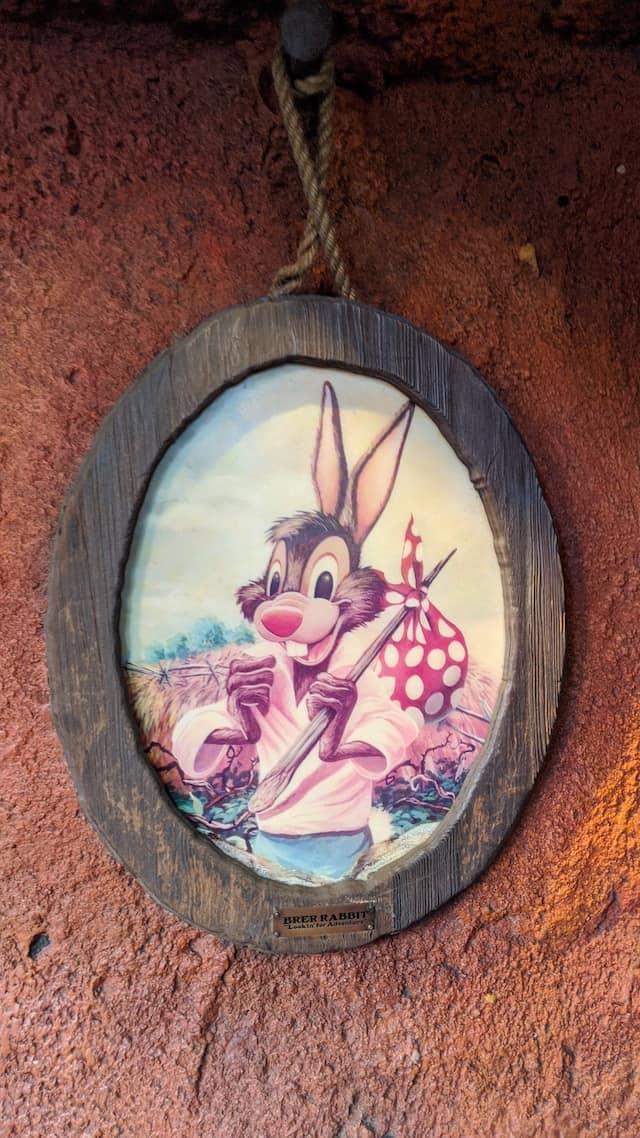 Splash Mountain has been a Guest favorite for quite some time. Since the Disney Company announced that this attraction would receive a re-theming, Guests have been visiting this attraction and gift shop even more.
#4: Na'vi River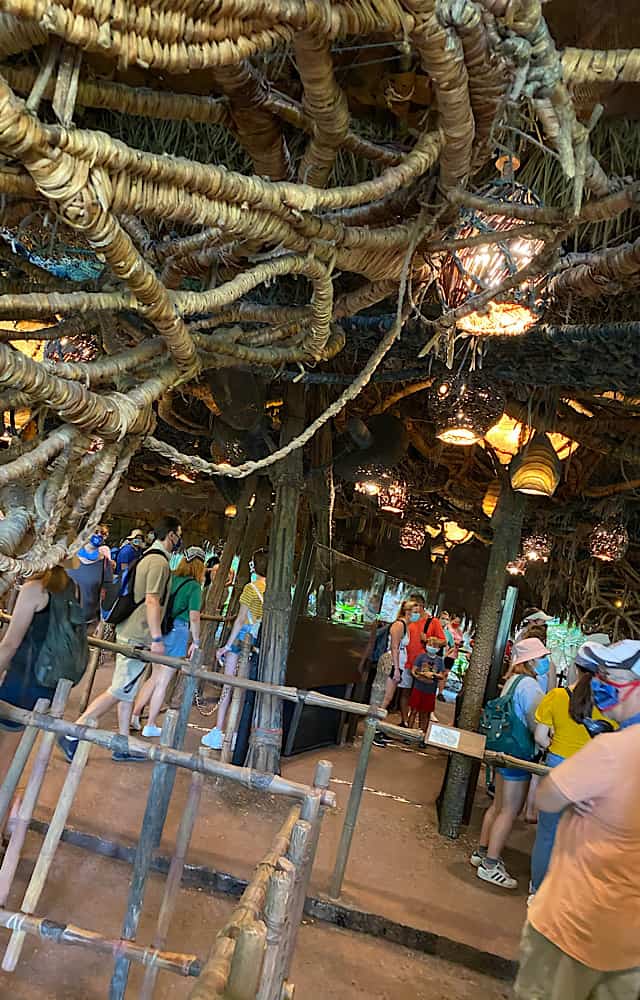 I think one of the most underrated rides at Disney's Animal Kingdom would have to be the Na'vi River journey. I have heard many Disney Guests say that the Flight of Passage attraction received all of the attention and the Na'vi River Journey was simply a second thought.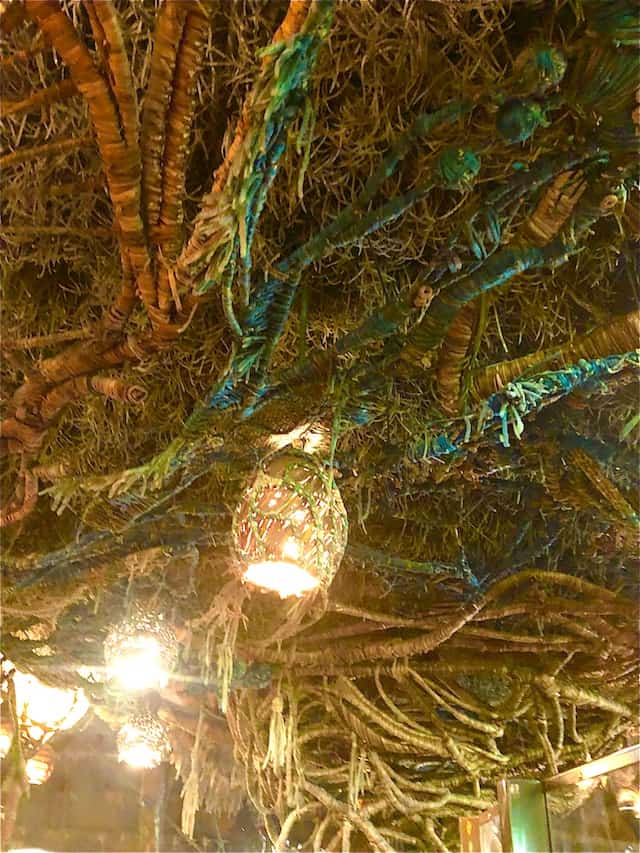 Flight of Passage is simply amazing, but Na'vi River is an equally immersive and breathtaking experience. Prior to boarding this attraction, Guests will journey through a breathtaking exterior queue with beautiful, exotic landscape. Entering into the interior of this queue, you can see totems and Na'vi crafts.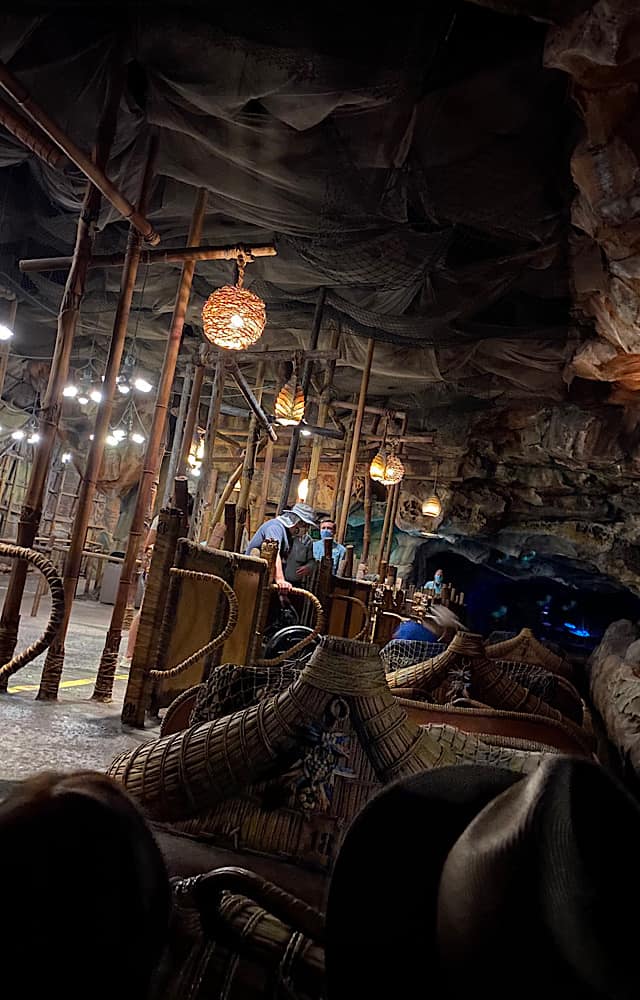 Careful attention was given to give this queue the appearance that all items were crafted from natural materials. This is an immersive queue that allows Guests to feel as though they are truly entering another world.
#3: Millennium Falcon: Smuggler's Run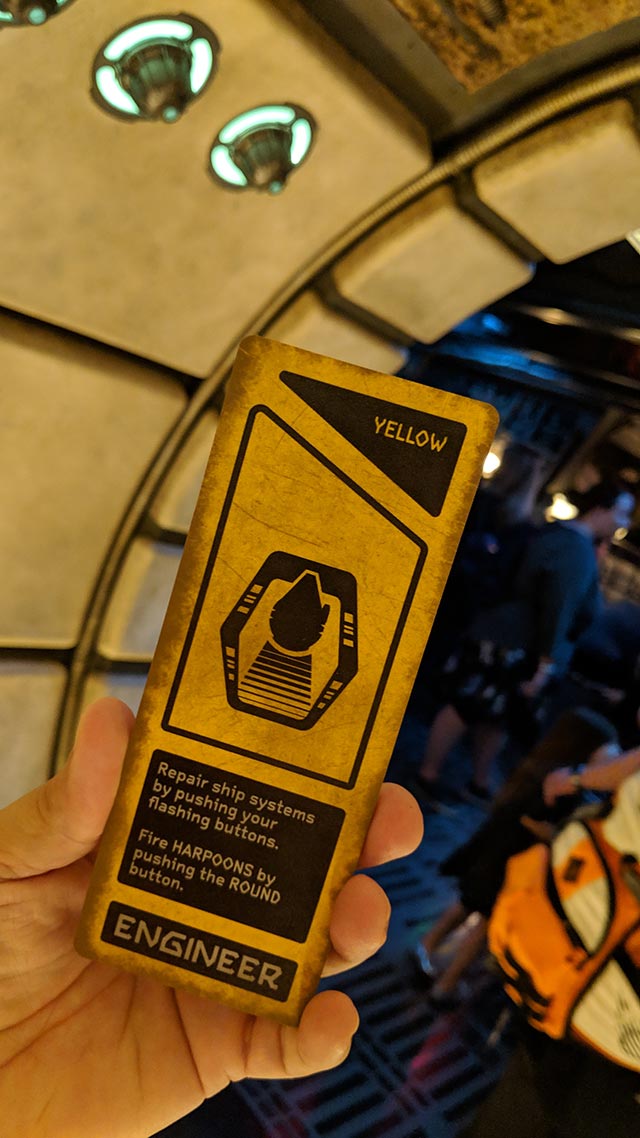 When Star Wars Galxy's Edge first opened FastPasses were not available for this attraction. At the beginning of 2020, a restructuring of FastPass tiers at Disney's Hollywood Studios included Millennium Falcon: Smuggler's Run as a Tier 1 FastPass option.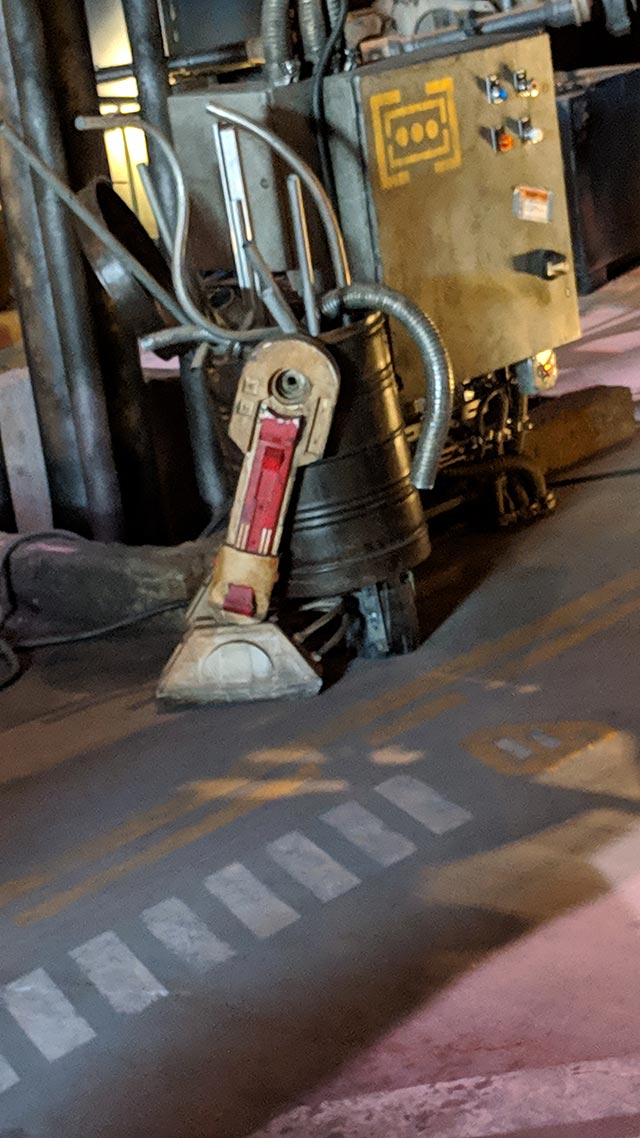 This was great news for Star Wars fans particularly since the other Galaxy's Edge attraction, Rise of the Resistance, has many ride delays and a complicated virtual queue. The FastPass for this attraction was short-lived since FastPasses did not return with the reopening of the Disney Parks.
Recently we shared that this attraction may receive a "virtual queue" similar to Rise of the Resistance. Read more about this HERE. So far we have not received any additional news regarding this.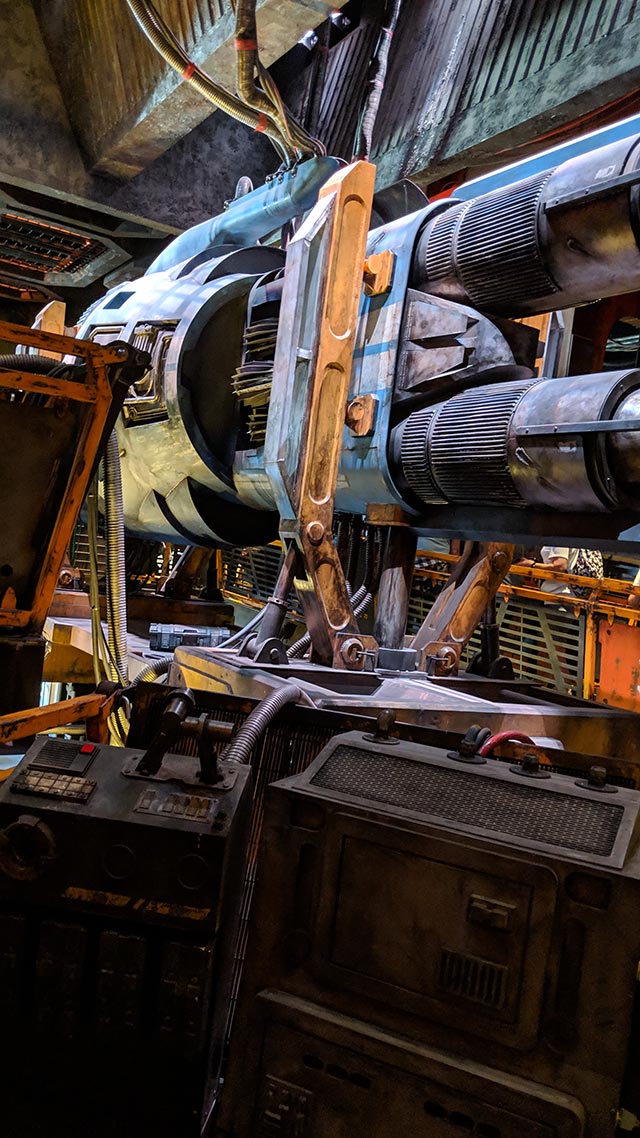 Even though you will be waiting to board "The fastest hunk of junk in the galaxy", you may not even mind waiting. Guests begin at the entrance to Ohnaka Transport Solution. As you make your way through this "space garage" take in the extreme level of detail. Damaged ships can be seen in mid-repair complete with oil drippings on the floor.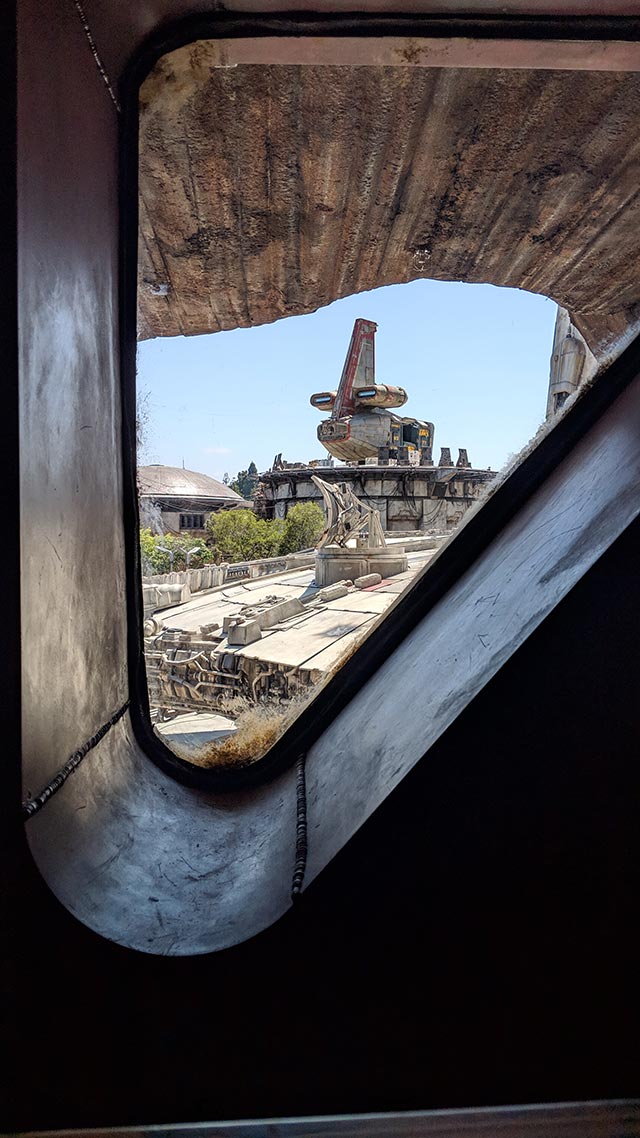 If you look carefully you may even see a porg nest or two located in the rafters. A glance out the window from this queue will give you a gorgeous view of the Millennium Falcon. Before you know it you will be listening to Hondo Ohnaka's instructions and you will be ready to take flight.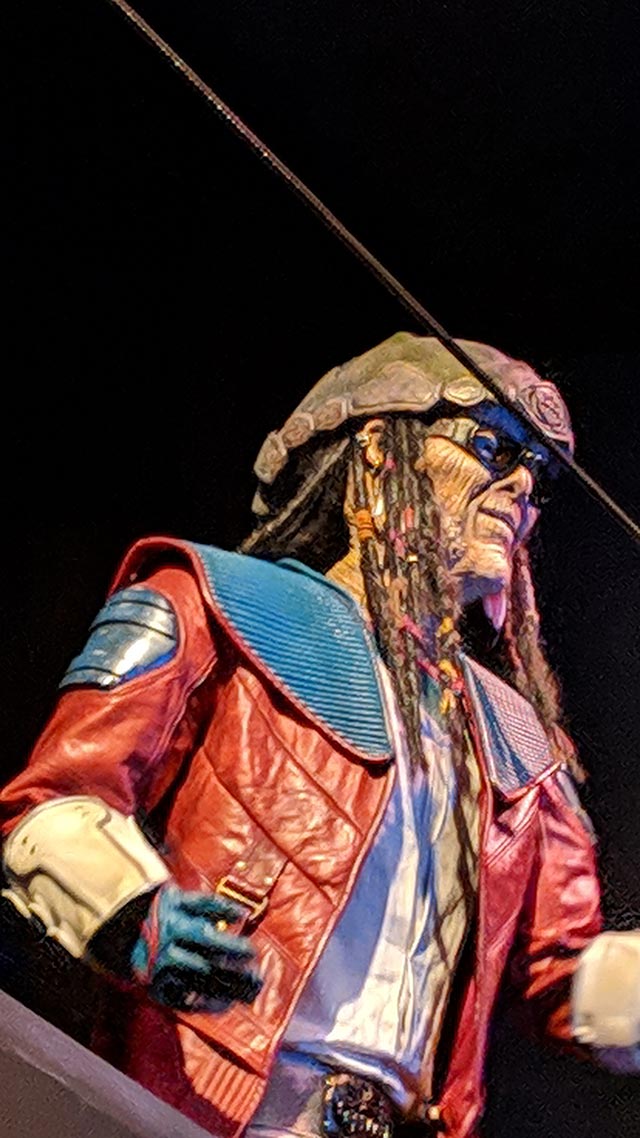 #2: Flight of Passage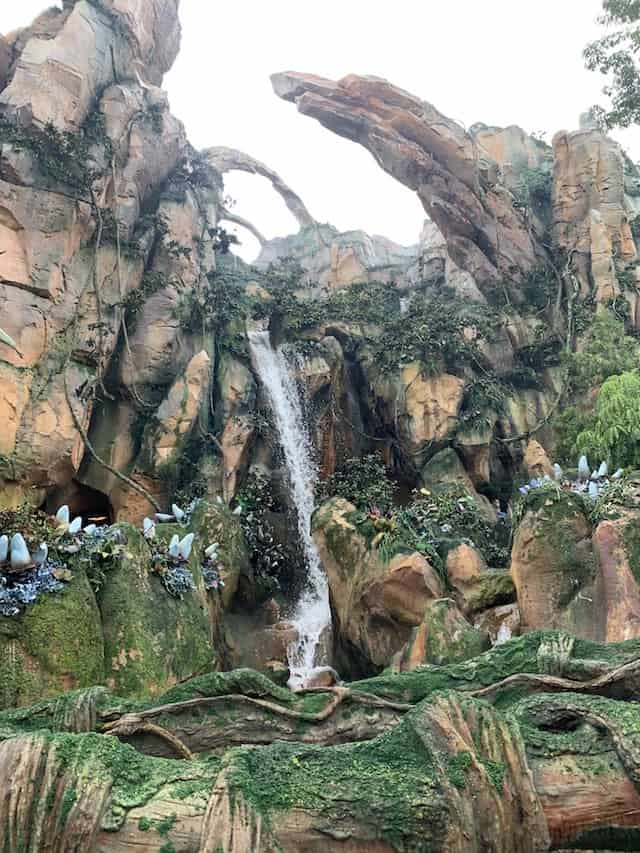 One of my favorite attractions in all of Walt Disney World is Flight of Passage located in Disney's Animal Kingdom. This attraction allows Guests to truly feel as though they are flying throughout the Land of Pandora.
Due to extremely long lines, many Guests have bypassed the queue for this attraction by using a FastPass.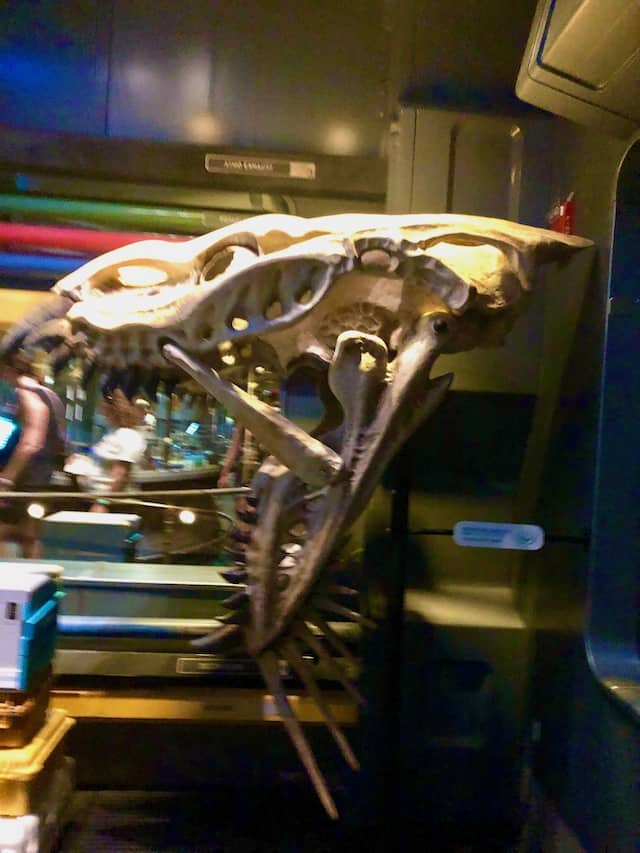 View the huge jawbone of a banshee before you experience flying through the sky on the back of your own banshee.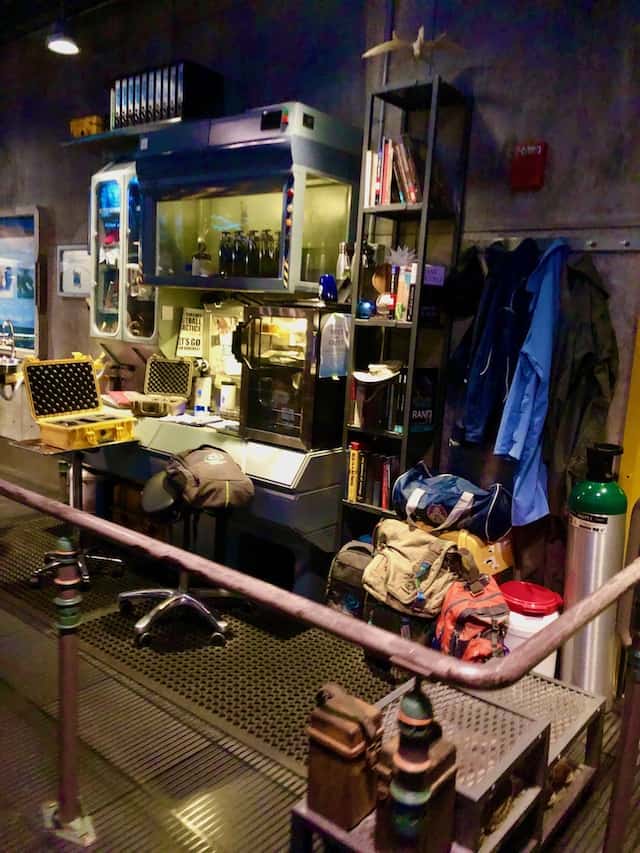 We were able to walk through the different laboratories and feel as though we are walking through scenes from the film. One of the coolest parts of this queue is viewing the animatronic avatar floating in amino fluid.
It was great to experience seeing this huge avatar in person before we were matched with our own avatar in the attraction.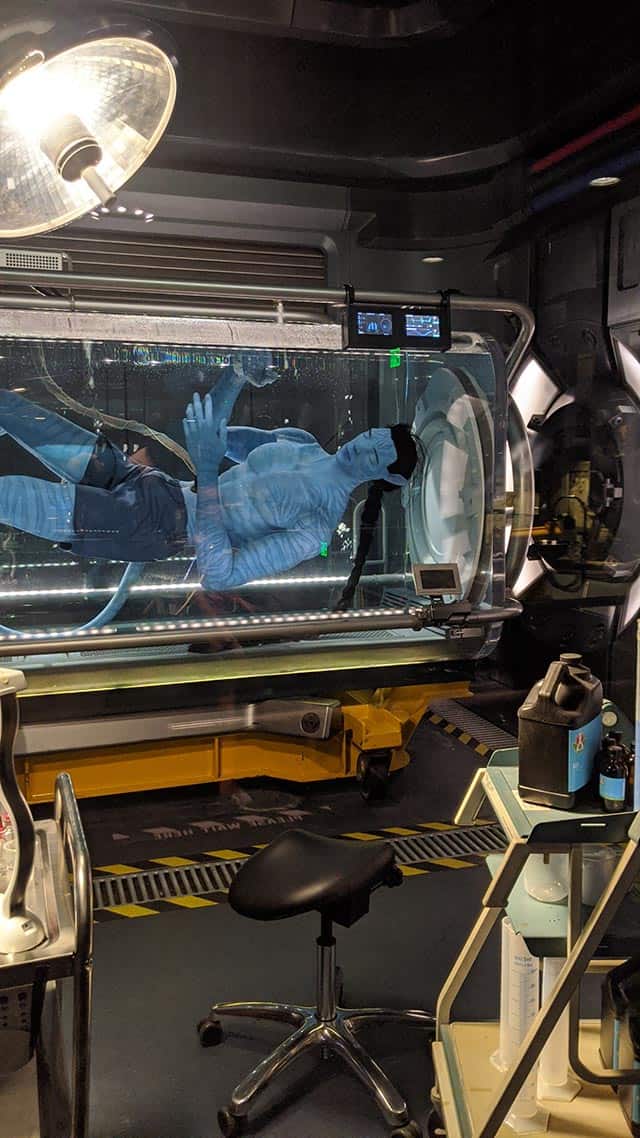 I'm not sure if I would want to experience the 2 hour wait times that are sometimes associated with this attraction in order to experience this great queue, but for now this is a silver lining.
#1: Peter Pan's Flight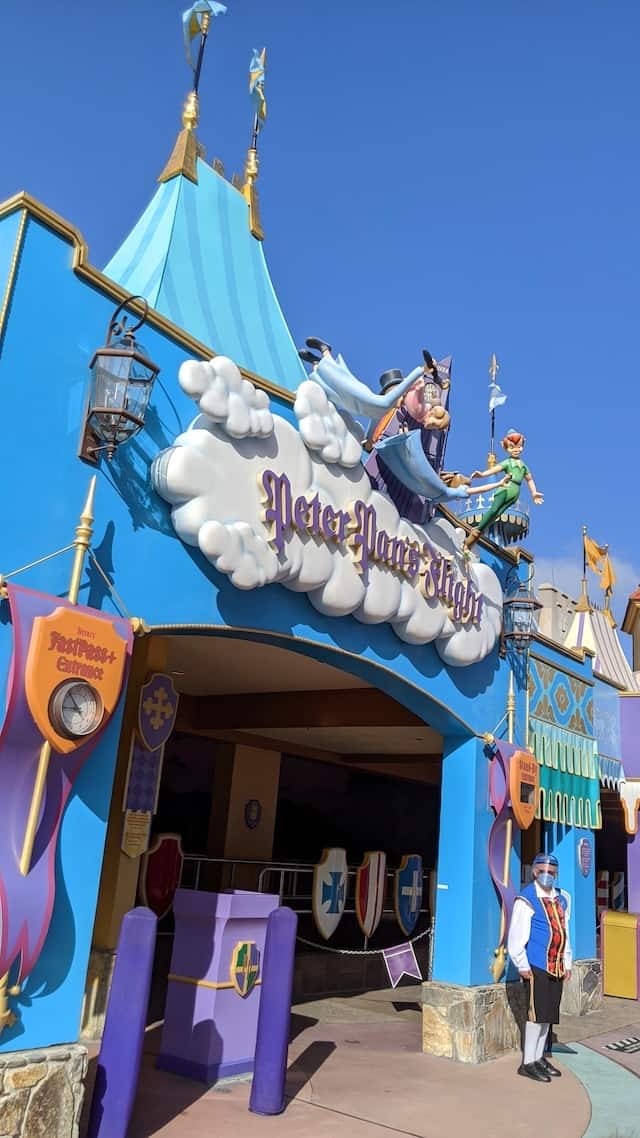 We now come to the best queue line (in my opinion)… Peter Pan's Flight. This attraction was one of the original attractions on opening day for the Magic Kingdom in 1971. Peter Pan's Flight is still very popular with Disney Guests both young and the young at heart.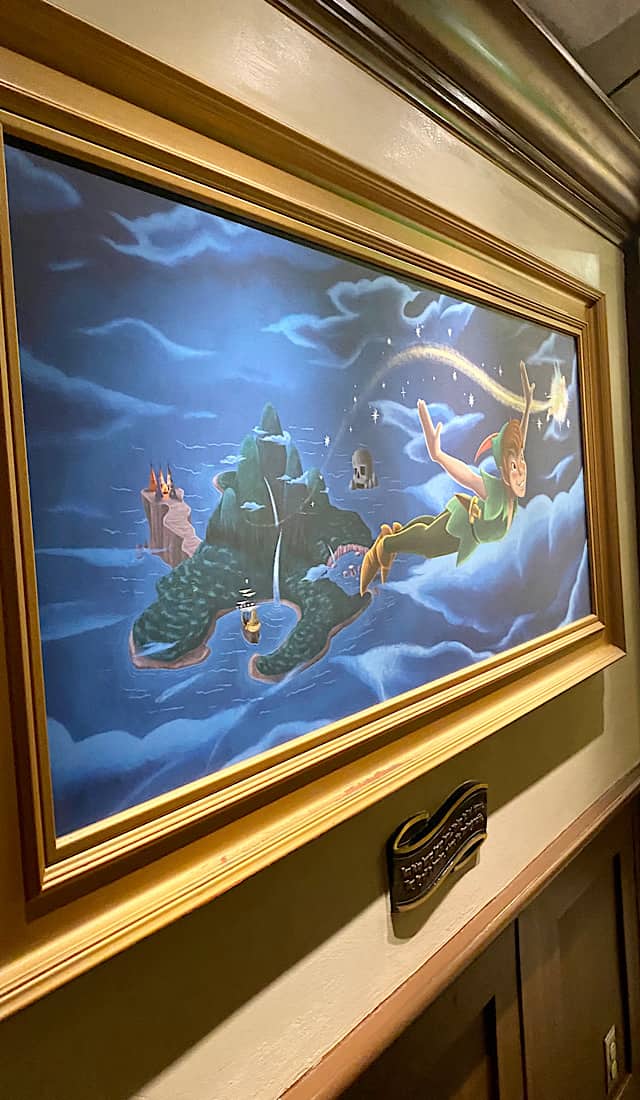 Prior to boarding your pirate ship, Guests journey to the Darling's home. Passing the outside of the Darling home, we see the silhouette of both George and Mary Darling.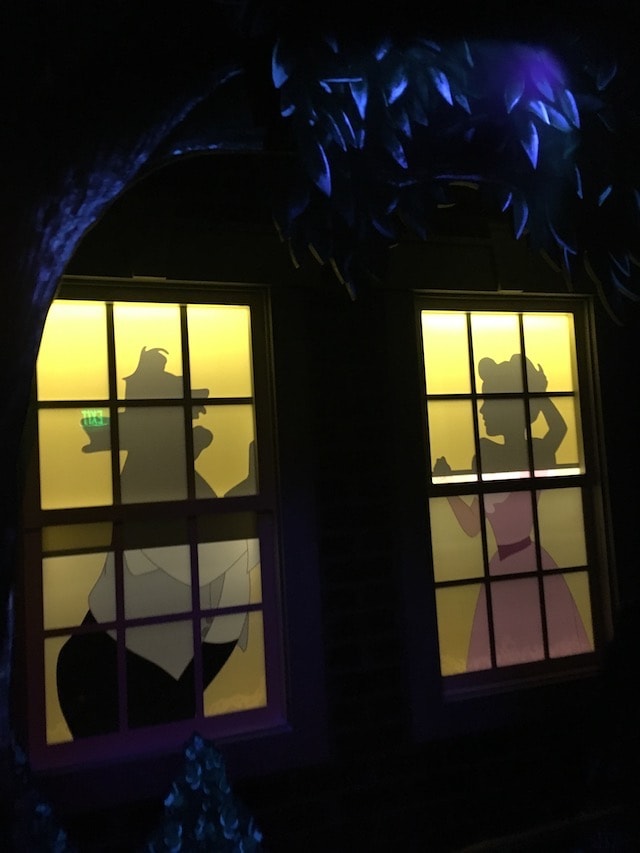 As we pass by Nanna's dog house, we now enter into each of the Darling children's bedrooms. A quick glance of John Darling's bedroom will fill you with adventure as you see the Pirate ship mast and the wooden swords.
If you look very carefully, you will even see Tinkerbell fly around each of the bedrooms. She will interact with some of the Darling's toys. In John Darling's room she accidentally gets trapped in the treasure chest.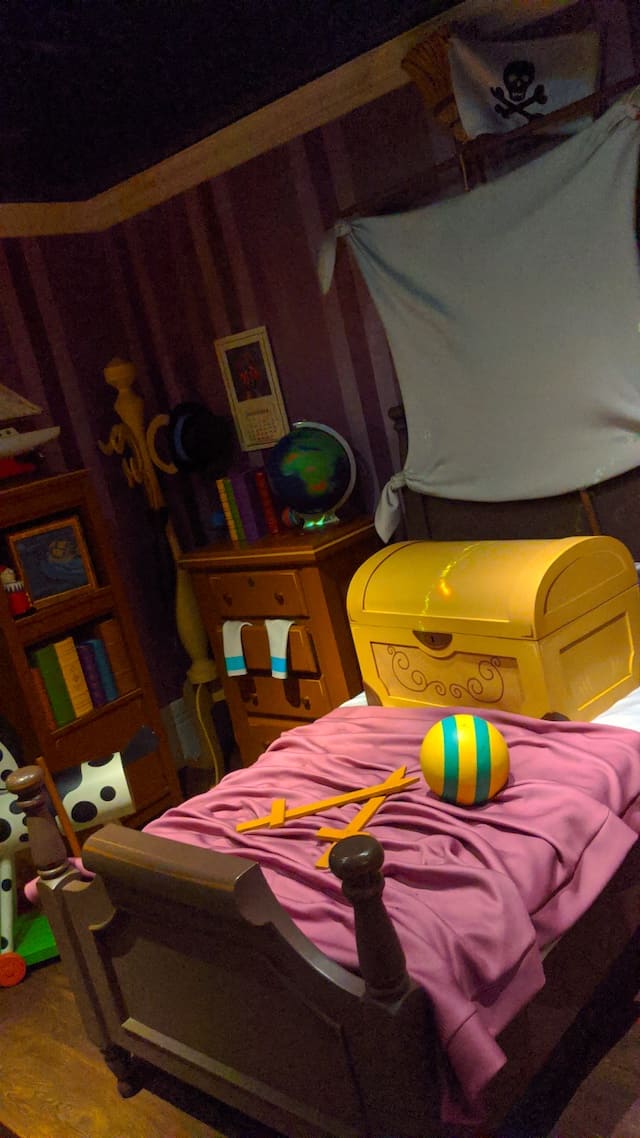 One of Guest's favorite interactive experiences is being able to interact with your own shadows. As you pass by and see your shadow, interactive elements will appear. Guests can all ring bells and even try to have a butterfly land on their fingers.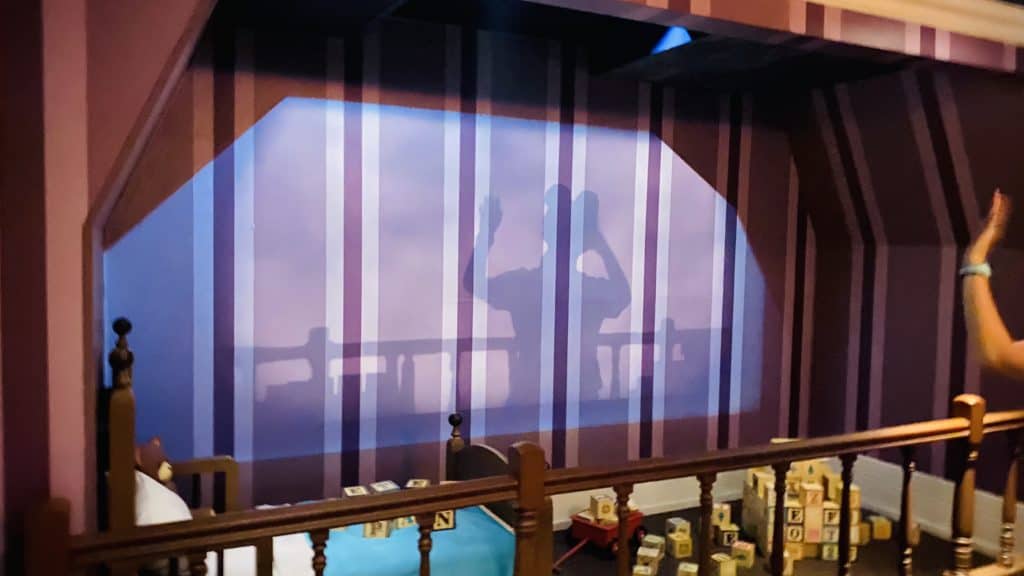 What makes this queue #1 is that these great, interactive elements can still be safely enjoyed even with health and safety protocols in place.
Interactive elements are still in place throughout the queue for Peter Pan's Flight.
Do you agree with our list of Top 7 Great Queues? Do you think another queue should have been added to the list? Which is your favorite? Share your thoughts with us on our Facebook Page.