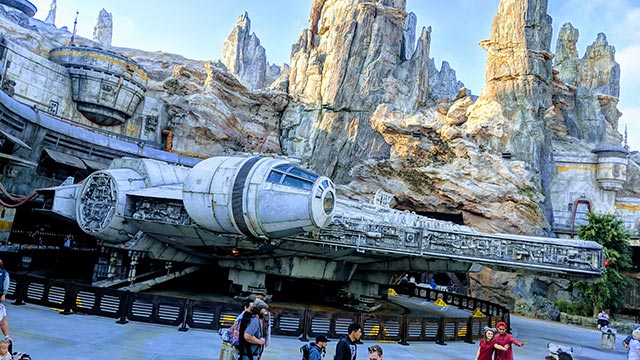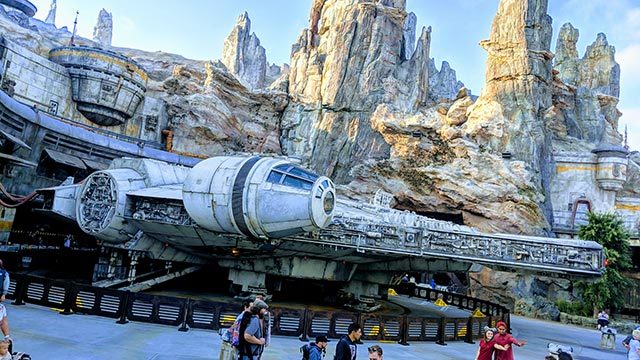 Thousands of guests pour into Star Wars Galaxy's Edge in Disney's Hollywood Studios daily with anticipation of riding the two newest Star Wars rides. They are usually resigned to waiting in a long line for Millennium Falcon. Here's the details on how to get a Millennium Falcon Smuggler's Run Fastpass.
Millennium Falcon Smuggler's Run is on it's own tier?
It appears that Smuggler's Run Fastpass is now available as a separate tier in Hollywood Studios. The Fastpass+ appears at the very top of the screen when booking new Fastpasses and can be booked along with any Tier 1 Fastpass, including Slinky Dog Dash, Toy Story Mania, Rock n Roller Coaster or Tower of Terror.
How to book Millennium Falcon Fastpass+
Login to your My Disney Experience account. If you have 3 Fastpasses already booked, then you will need to modify Slinky Dog Dash, because this is now a Tier 1. Tier 1 will be ONLY Slinky Dog Dash and Millennium Falcon beginning February 19, 2020.
I have changed my Fastpass Priorities for Booking on Character Locator to give you an idea of what rides you should look at using Fastpass.
You'll find the Millennium Falcon listed at the top of the Fastpass+ screen. If you don't see it there, then it is not available.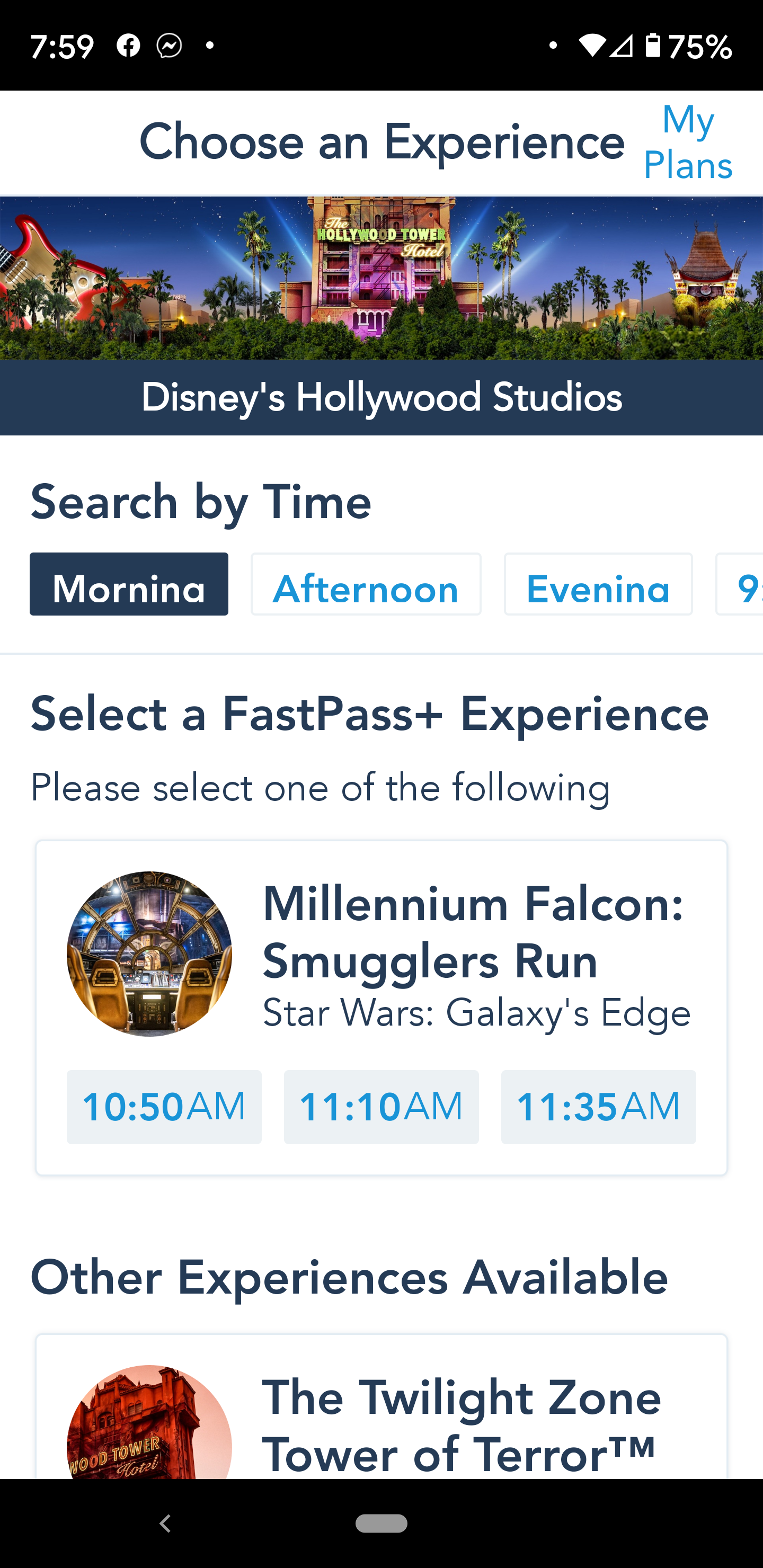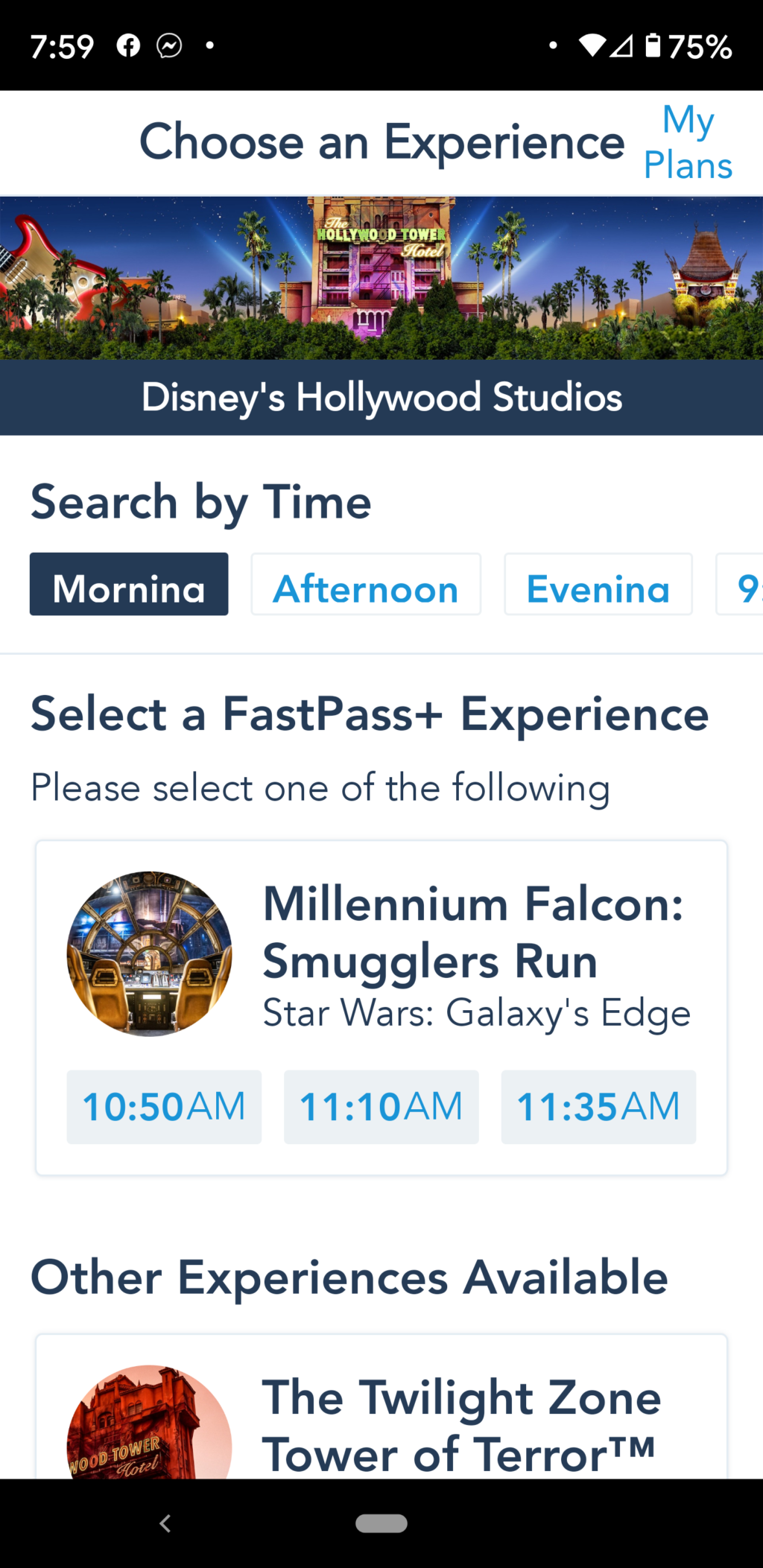 Select the time that you would prefer to do the attraction, then confirm your choice!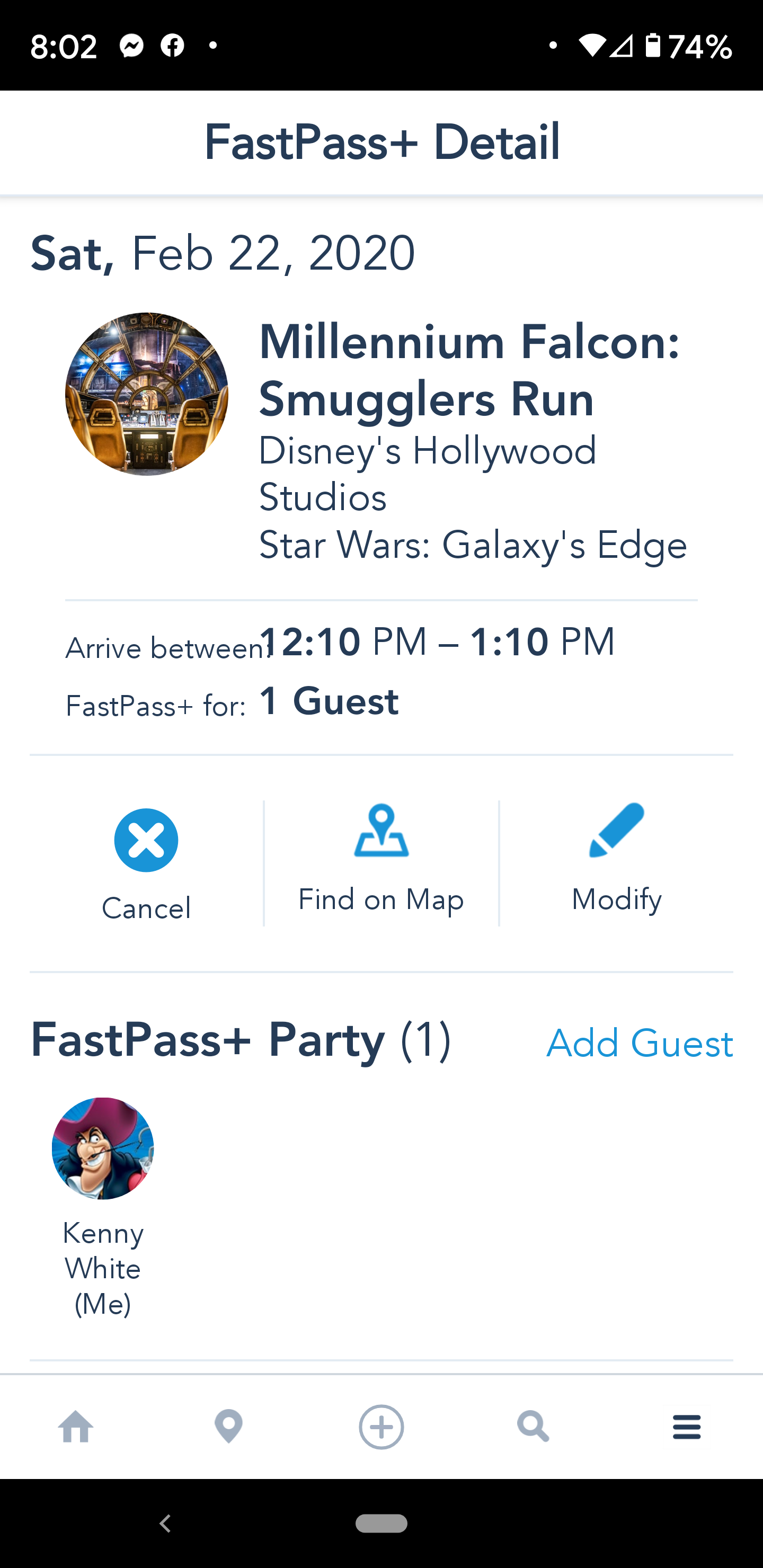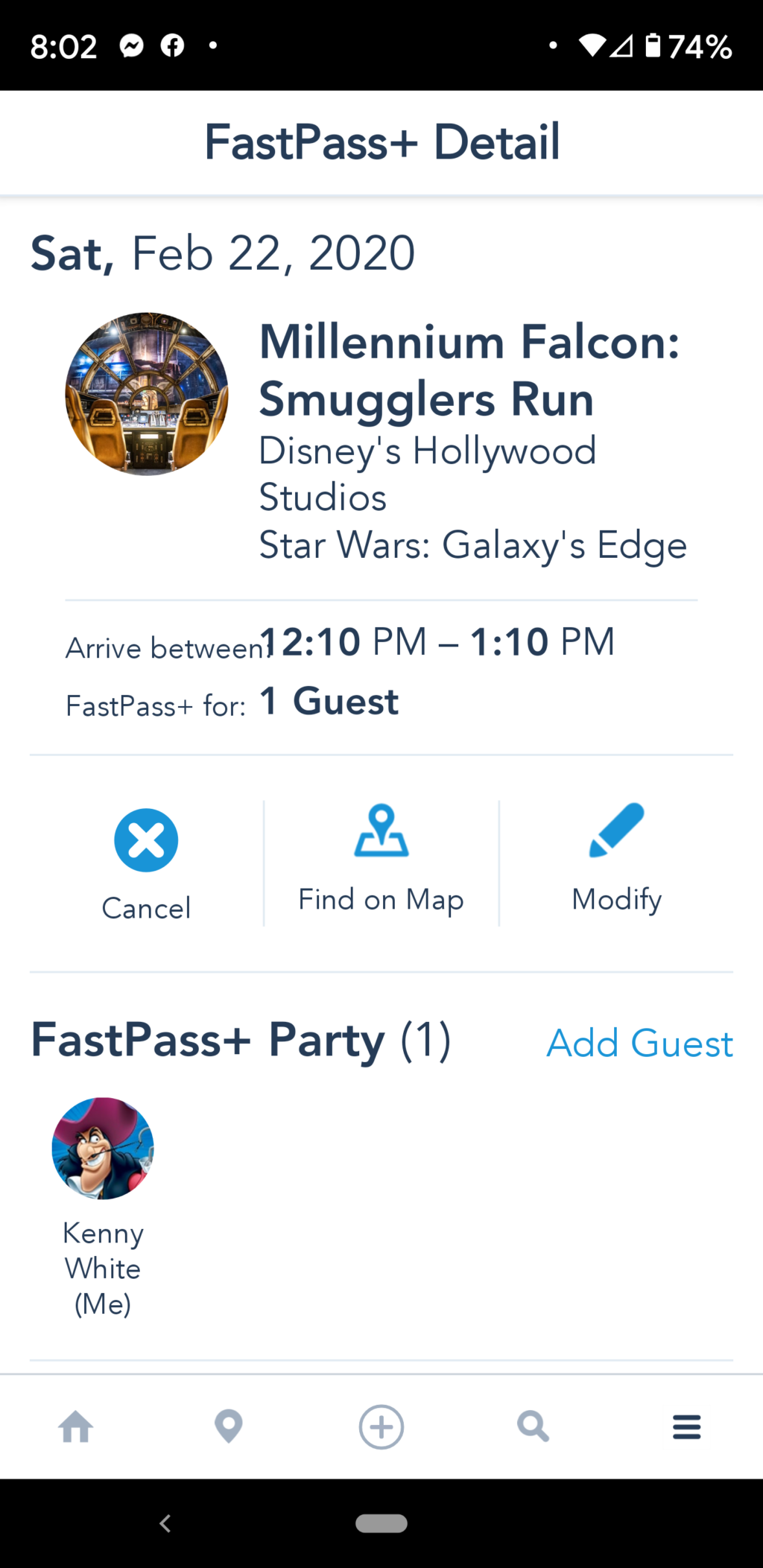 You now have a Millennium Falcon Fastpass+.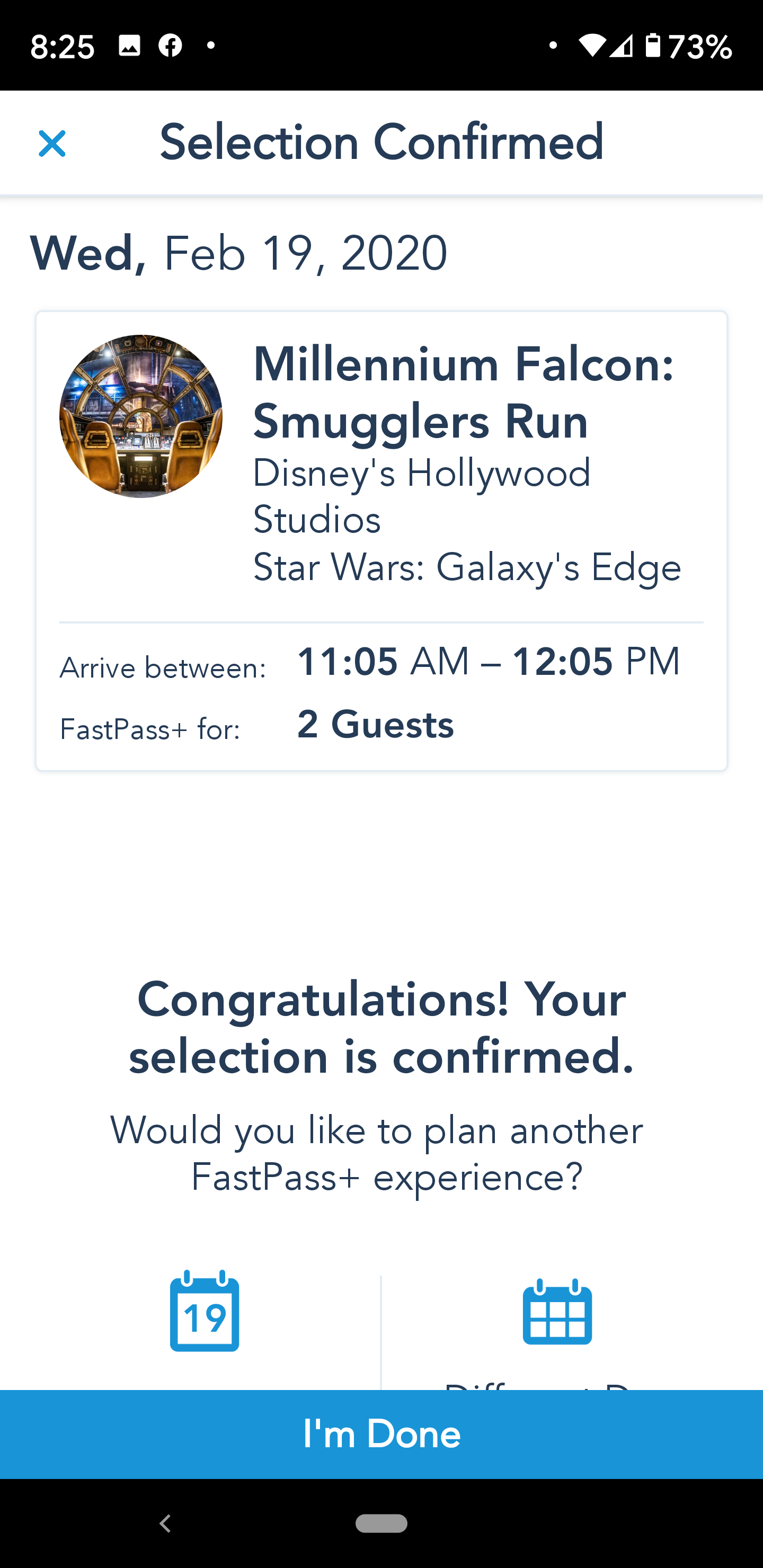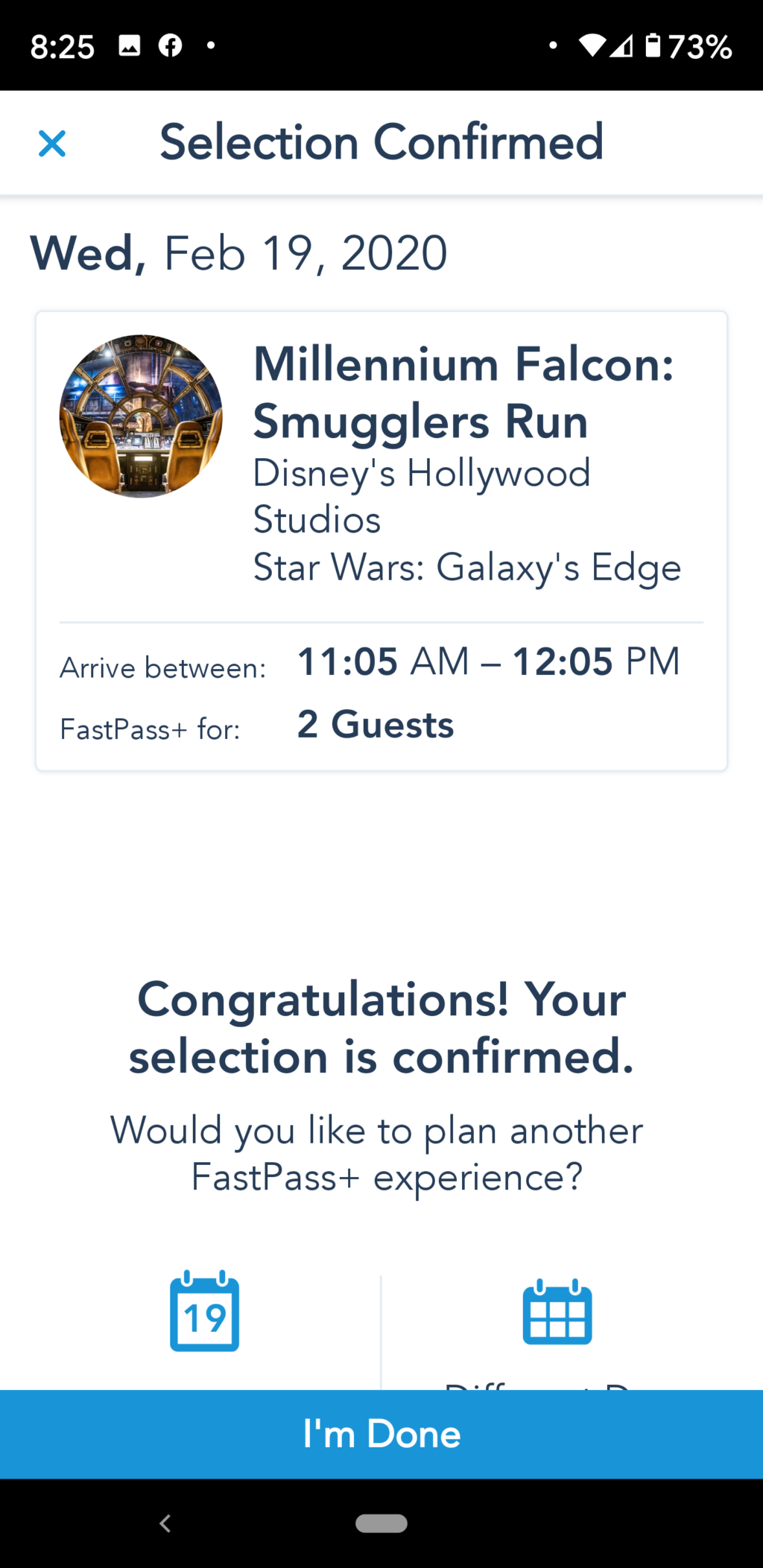 It's pretty awesome that this great new ride can now be accessed using the Fastpass+ system and queue, isn't it? I'm looking forward to trying this out in February
When does it become available?
Millennium Falcon Smuggler's Run Fastpass+ does not become available in the system until February 19, 2020. That means that ANY guest can currently reserve this Fastpass+. I booked it for February 22, 2020 the moment that I saw it available. I'm sure that the ones inside the 30 day window will go quickly, so be sure to grab one NOW.
Let us know what day you got in the comments below or use the big blue Facebook button below!
Kenny