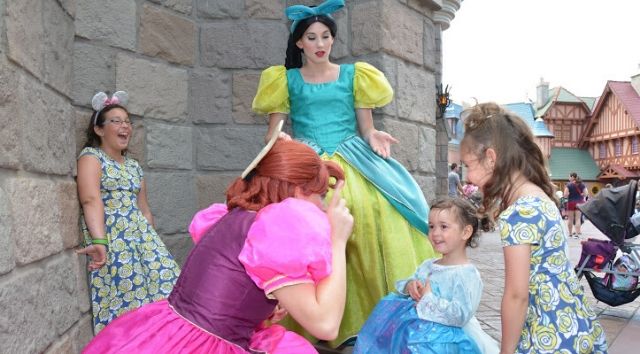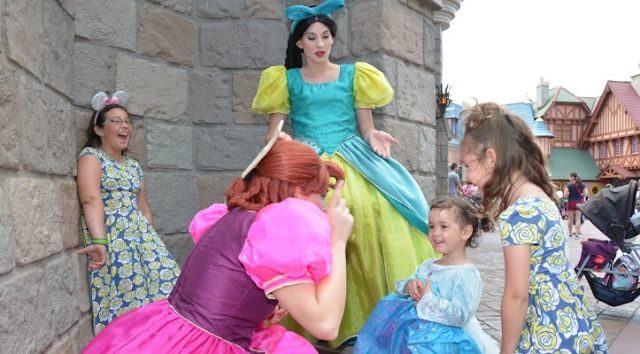 There are few things in life that are as memorable and magical as a trip to Disney World.  Disney World is a place of fantasy where we can experience the magic of childhood with our entire family.  You may be thinking that Disney World is the perfect vacation for your school-age children, but the truth is, this magical place can be quite a challenge when you visit with children.  
It is important to plan ahead to have the memorable trip you've been dreaming of with your family. I have visited the parks with my children at all different ages, from 1 all the way up to 12. 
Conquering Disney with babies and toddlers has some unique challenges, but is certainly doable and enjoyable!  Traveling with slightly older children can be incredible as well. It is so much fun to experience the magic of Disney World through their eyes.  Here are some tips I accumulated traveling with my children on several different trips when they were between 5 and 11 years old.
Packing
You may be wondering what to bring in order to keep your trip running smoothly. There are a few things I will never consider traveling without!
Clothing
Kids can dress as their favorite Disney characters in the parks, and what a fun place to do it!  Characters and Cast Members love to see kids dressed as different characters, and often give them special attention when they are dressed up.
This can make for some very special and memorable character interactions!  You can find lots of character clothing and outfits online, and bringing these along can make for some very magical memories!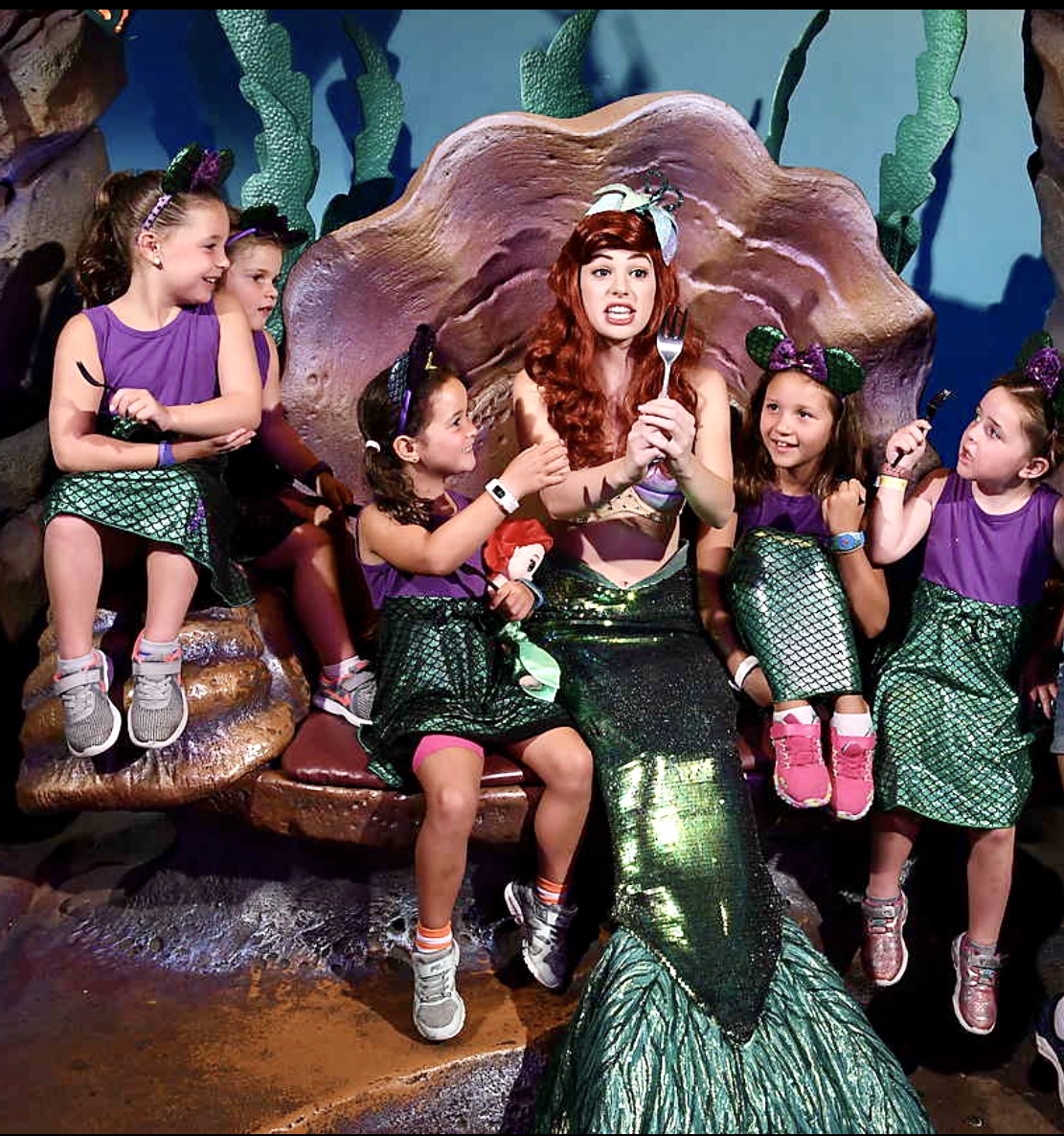 Pirate tip:  If you are considering bringing princess dresses, take it from me.  Choose lightweight dresses without multiple layers and scratchy fabric.  And most definitely do not bother with dress-up shoes.  They make look cute, but your child will not last in these.  Comfortable shoes are the way to go!
Post-it notes
I learned this tip when I had potty training toddlers, but it still applies to my school-aged children.
The toilets in Disney World have automatic flushers.  I learned the hard way that this can be traumatic for small children who are already uneasy about the sound of a flushing toilet, especially when it flushed with my child still on it!
There is a simple fix for this problem: a post-it note, stuck over the sensor of the automatic toilet, will prevent it from flushing.  Children can take care of business, and remove the post-it when they are done and ready for the flush.
This little trick has proved to be invaluable for my family more times than I can count. They still use sticky notes every time we visit.
Snacks
I always pack an extra suitcase filled with snacks.  It is never a bad idea to have snacks on hand for the kids. It keeps the hangriness away!
I usually bring snacks that will survive the plane ride and keep well in the Florida heat. Goldfish (bonus-new Mickey and Minnie Goldfish are lots of fun!), applesauce pouches, fruit snacks, pretzels, and granola bars are popular with the kids and easy to tote around with you.
The best part is you'll have a whole empty suitcase for the way home to fill up with souvenirs!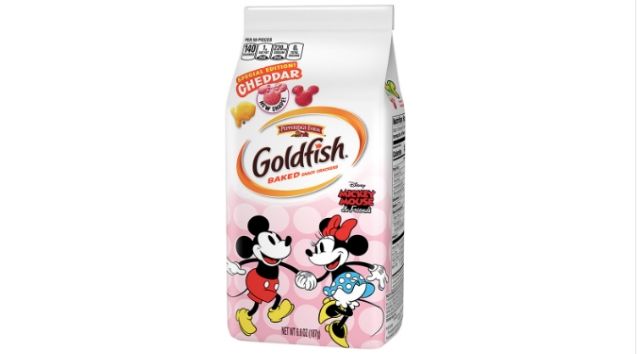 Hand Sanitizer/Cleaning Wipes
Disney World is a germy place. Thousands of people visit the parks each day, and they each touch the handrails, seat belts, ride handles, doorknobs, buffet spoons, etc.
You'll need to arm yourself if you don't want to bring home an unpleasant souvenir.  Hand sanitizer is an easy way to keep germs at bay, but of course, the best tip is to frequently wash your hands.  You can read more about staying healthy in Disney World here.
Surprise "character visits"
One of the fun ways we made a recent trip magical was by leaving little surprises for our children to wake up to each morning that represented our plans for the day.  The kids loved waking up each morning and racing to see which character had visited our room and left us a surprise!   It certainly made those early morning wake-ups easier on them!
Before we left, I had a solid plan mapped out.  I made up special notes from certain characters that we would encounter that day and left a little surprise for the kids with each note.
Lilo left leis the day we had breakfast at Ohana, Cinderella left princess dresses on the day we would meet her, and Mickey and Minnie left Minnie Ear headbands.  We've got ears, say cheers!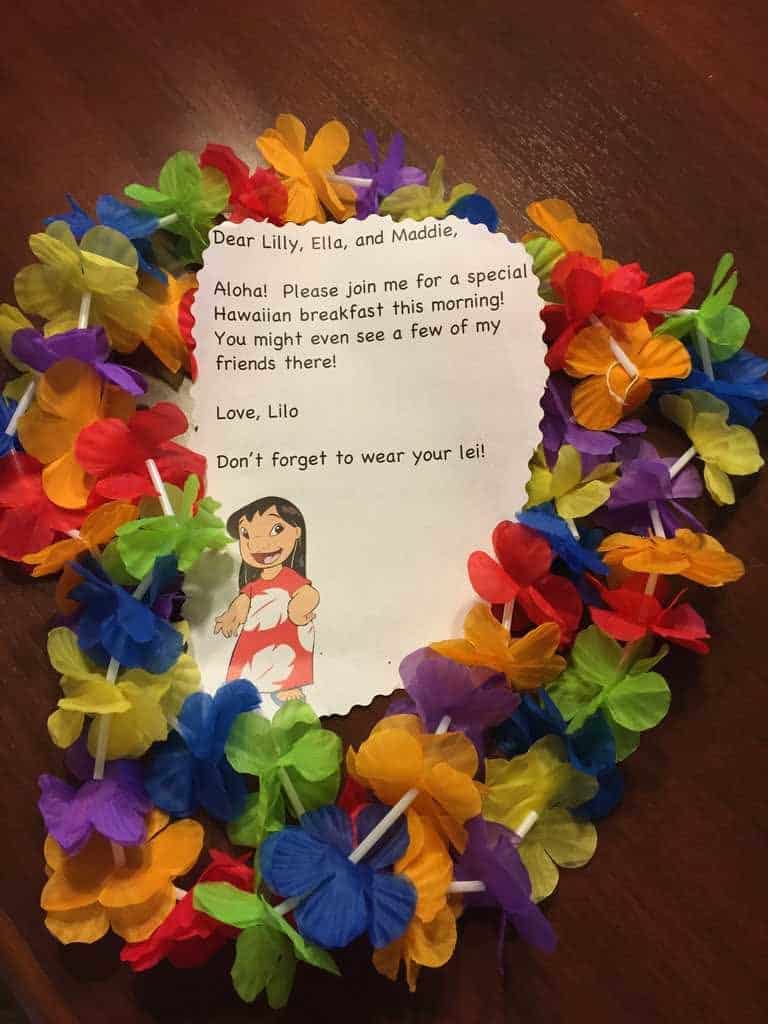 Speaking of preparing this ahead of time, save yourself some $$ and buy the ears and souvenirs before your trip. The internet is full of Minnie ears and fun Disney souvenirs that won't break the bank. Buy them at home and leave some out each day. The kids will love it and you'll love the savings!
At the Parks
Have a good plan
Study the maps of the parks you plan to visit ahead of time and make a plan for what attractions you plan to visit.  A good plan will prevent you from crisscrossing and zig-zagging around the park. 
Knowing where you are going and where to find the attractions your child is interested in will save time and minimize grouchy attitudes.  Subscribe to Character Locator for great maps, and suggestions of touring plans to make the most of your time in each park!
Speaking of attractions, know what you're getting into ahead of time.  If your child is easily frightened, there are definitely some experiences that might not be right for them.  Spending some time researching the fear factor of rides will be worth it in the long run.
Kenny the Pirate to the rescue!  Read Kate's series about each of the Disney Parks attractions, and determine which are right for you children.
On the flip side, you may have some thrill-seekers to please, so it would benefit you to determine which rides place highest on the thrill rating scale!  My thrill loving children LOVE Expedition Everest, Space Mountain, and Big Thunder Railroad Mountain. However, Tower of Terror is a bit too much for them (and ok I'll admit it, it's WAY too much for me!).
Late Nights
If you plan some late nights in the park, bring glow sticks!  Not only will it save you some money on Disney light-up stuff, but the kids will love them!  We like to buy a big tub on Amazon.  While waiting for fireworks, the kids love to find other children to pass the glow sticks out to!  It keeps them busy, and helps spread some magic around to other guests!
Autographs
Kids have a ton of fun collecting autographs from all of the characters they meet.  There are tons of fun autograph ideas online, such as photo mats, wooden letters, and pillowcases.
The easiest way to collect autographs is with an autograph book.  You can easily buy these ahead of time, or in almost any shop on Disney property.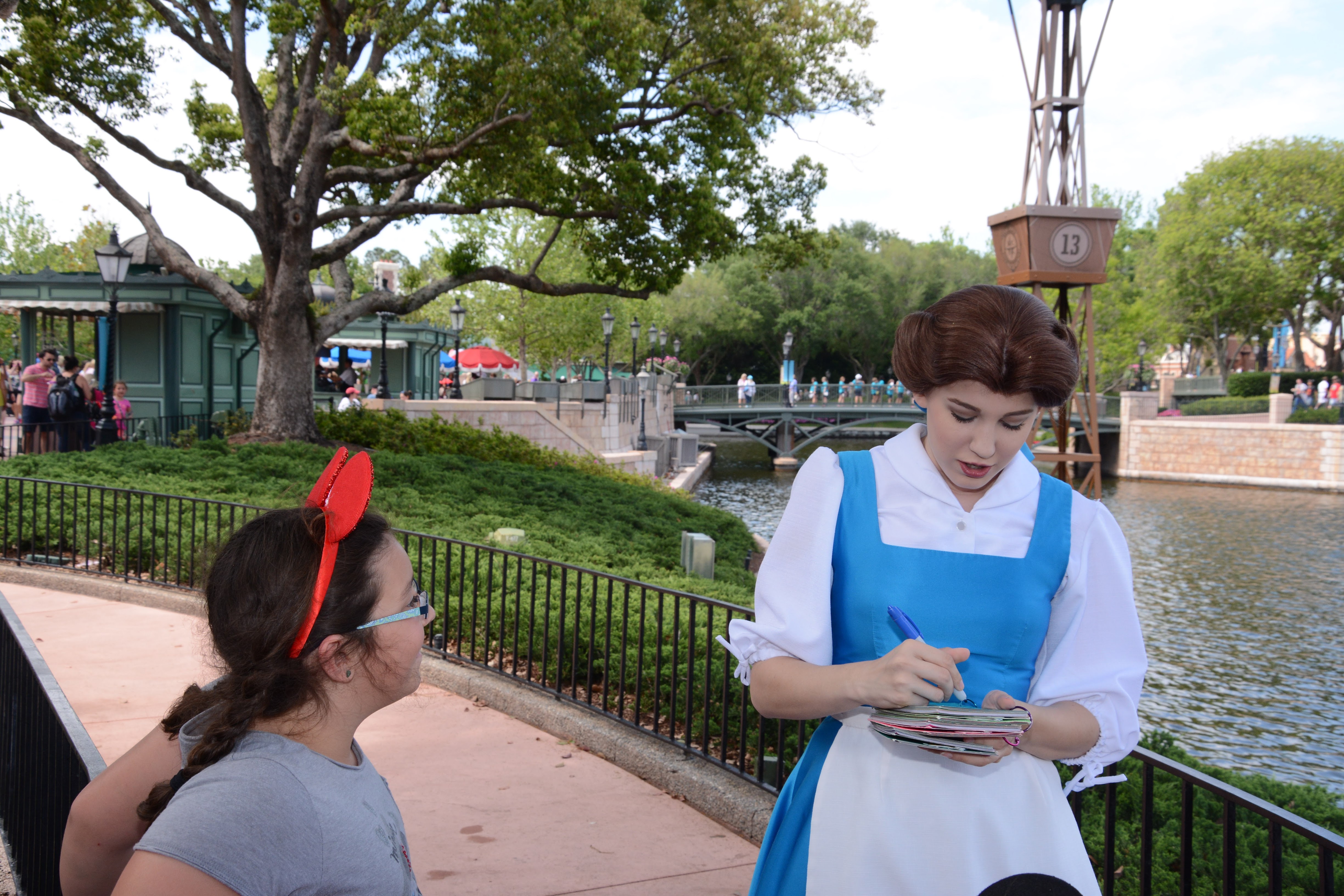 One year, I made the girls an autograph book.  I decorated each page with scrapbook stickers to make a special themed page for every character we intended to meet.  I also left some blank pages at the end for any additional characters we happened to meet.
The characters absolutely loved seeing their special pages and it made for lots of extra attention for the kids.  When we got home, I printed the picture of the kids with the character and glued them into the book.  These books are by far my children's most treasured Disney souvenir to date.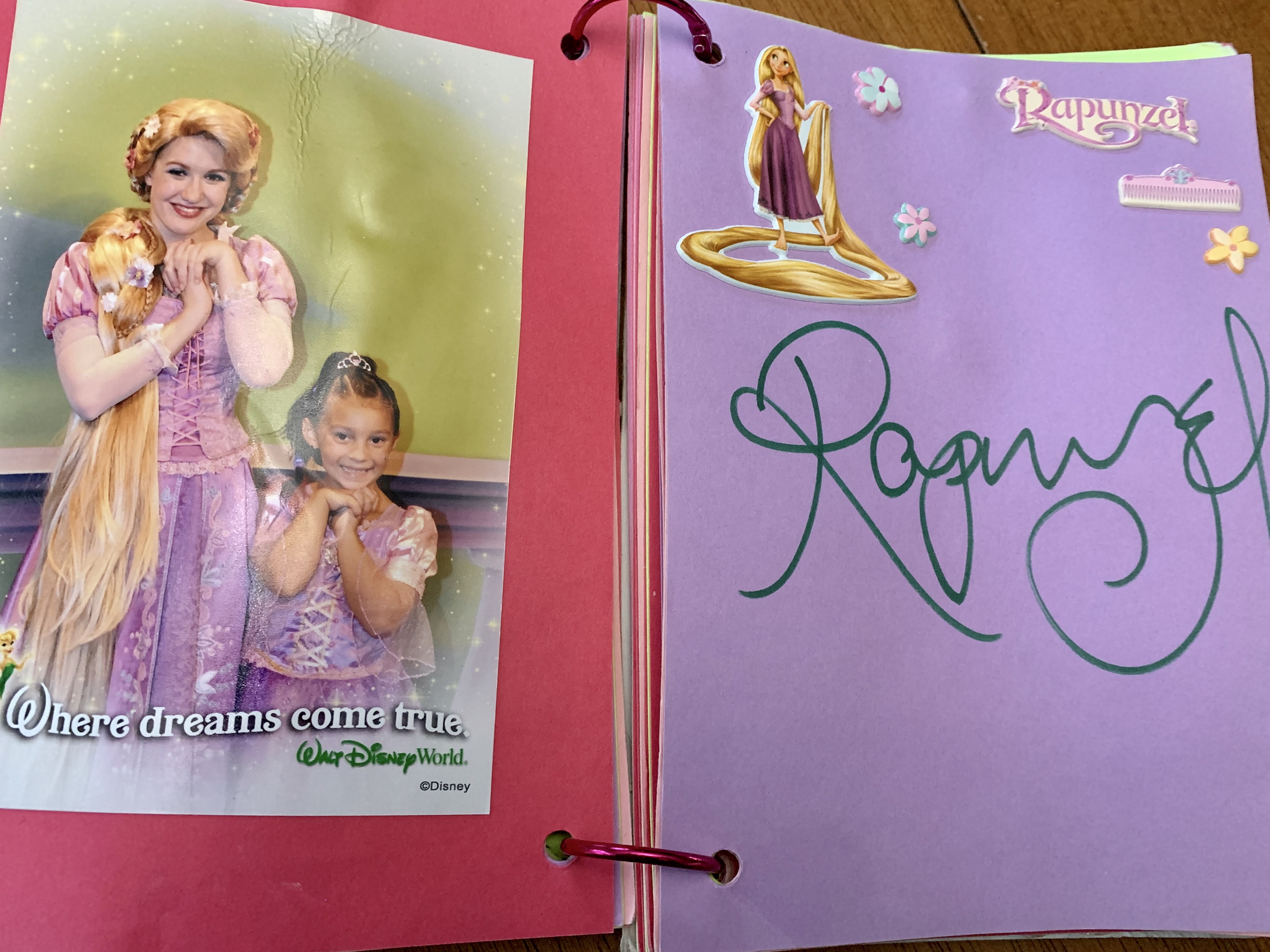 Pirate Tip: Don't forget to bring sharpies for the characters to use to sign! Characters prefer the sharpies with the retractable tip, as they are easier for them to use.
Strollers
You may be thinking your school-age children would never use a stroller at home so why would you need one in Disney World?
Disney World is a lot of walking. Close to 10 miles a day. Do you typically walk that much on a regular day?  Also, factor in the Florida heat.  I don't know about you, but that's a lot for me and definitely a lot for the kids.  Bring the stroller. (Or rent one if you no longer have one.  Orlando Stroller Rentals is a hassle-free rental company that I HIGHLY recommend.
A stroller will not only help your kids rest their tired feet, but it also provides a space to get out of the sun and unwind a bit.
Perhaps one of the best reasons to have a stroller? Its a place to put all of those snacks you packed to keep the kids happy, autograph books, and souvenirs they talked you into buying. Do you still need some helping deciding?  Read about whether or not having a stroller in Disney World might be best for your family.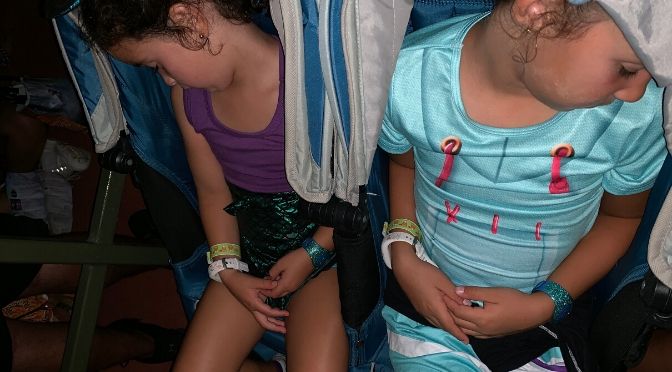 Minimize table-service meals
You may have heard about all of the amazing restaurants on Disney World property, and you may be itching to try them all!  My family loves character meals, and we do try to hit at least one each trip.
However, if every meal we had was a sit-down meal, I think my kids would go bananas.  Most table service meals take 60 to 90 minutes.  That is a LONG time to sit still in once place!
Consider counter-service meals.  You can get some outstanding meals at quick-service locations, and spend less than half of the amount of time eating as you would at a table service restaurant.  Spend that time elsewhere. Your kids will be happier and you will be too!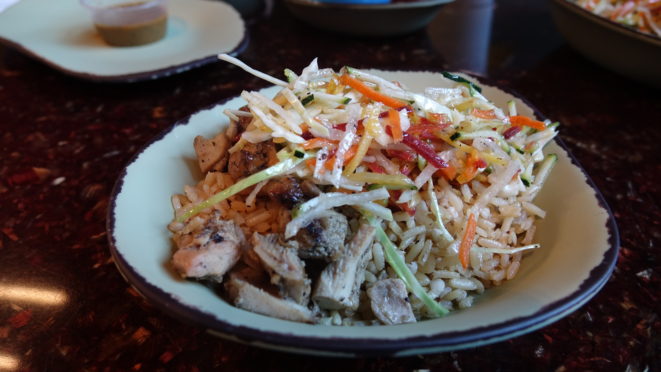 Read about all of the Kenny the Pirate writers favorite quick service meals here! You can also read more about why we love the quick-service dining plan here.
Souvenirs
Even if you follow these tips and buy things ahead of time, it is inevitable that your kids are going to want souvenirs.  Deciding on a set amount of spending money ahead of time will help you to not only teach them a lesson about budgeting money, but it stops the "I want, can I have, and PLLLLEEEEAAAASSEE" for every little thing. 
I like to give each kid a gift card with a set amount of spending money.  I explain that they can buy whatever they want, but when the money is gone, it's gone.  My children have gotten very good about shopping around and saving their money until they find the souvenir that they just can't live without.
This eliminates the constant asking for things and puts the responsibility on them for making the decision about how to spend the money.  The best part is it relieves some stress from you when you don't have to constantly say "no" to your kids about every little thing.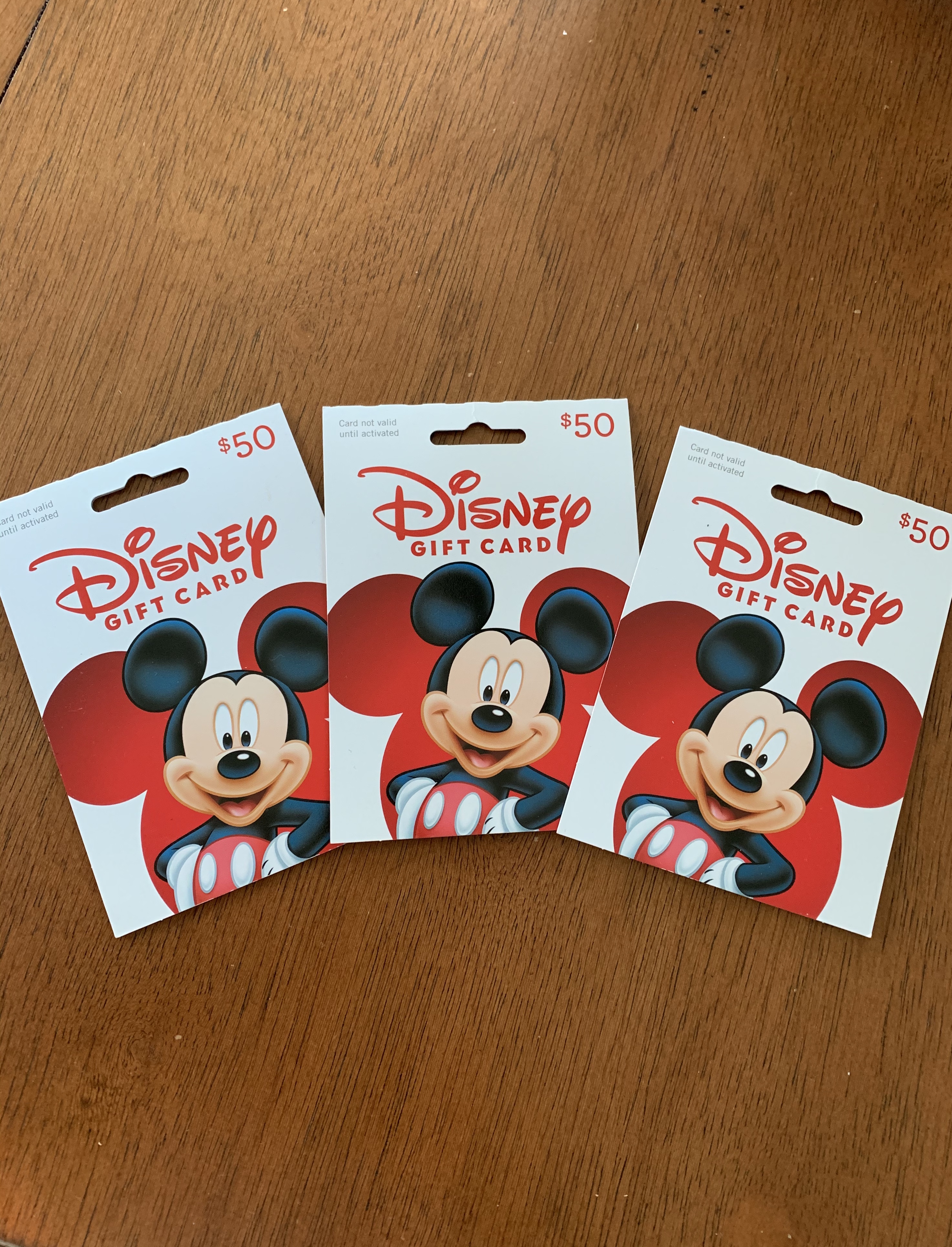 Perhaps the best tip of all?  Be a kid, too.  You spent a lot of time planning this trip, and a lot of money making it happen.  Join in the magic and enjoy this time with your family.  Remember, they're only young once, so go make some memories!
Do you have any tips for traveling with 5-9 year olds that we should add?  Let us know on Kenny the Pirate's Facebook page, and then join the KtP Crew to keep the conversation going!