When it comes to the dining plans at Walt Disney World, I'm hesitant because I've heard too many stories about being stuffed to the gills with too much food! Enter: the quick service dining plan.
My family and I hit the parks a lot, usually every other month. So, we have done most of the "must try" table service restaurants (1900 Park Fare, Bon Voyage, etc.) at this point and don't feel the need to hit them each trip.
We are generally pretty light eaters and like to grab a bite while we are enjoying the parks without taking up too much time. For this reason, I love the quick service dining plan!
Check out my top reasons you and your family should give it a shot!
1. It's just the right amount of food.
The quick service dining plan comes with 2 quick service (counter service) meals per day per guest. Each guest also gets 2 snacks per day and a refillable resort mug. The 2 snacks allow us to grab a quick bite for breakfast and have a regular lunch and dinner. Or we can share an adult portion of breakfast and supplement it with snacks. For instance, a single order of waffles with an extra side of bacon and a muffin is plenty for us.
2. Ordering couldn't be easier.
I had feared that the dining plan would be confusing. But with mobile ordering, it's so simple! The app automatically deducts your credits appropriately. For instance, if you order a meal, a coke, and a beer, it knows to include the beer with your meal and deduct a snack credit for the coke.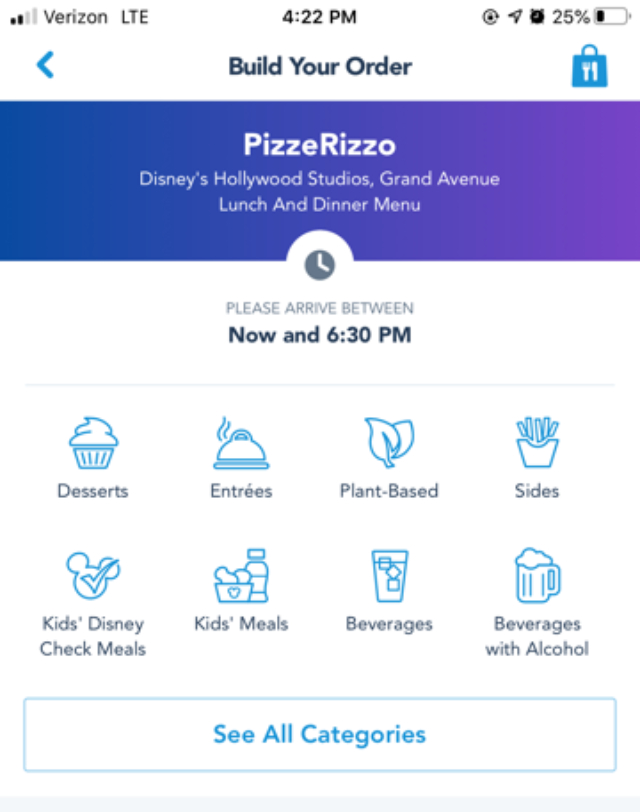 3. There are so many yummy quick service gems.
Our favorites are Satuli Canteen in Animal Kingdom, Columbia Harbour House and Pecos Bill's in Magic Kingdom and the new Primo Piatto at Disney's Riviera Resort. We also loved the ribs at the Fort Wilderness Campground's P&J's Southern Takeout. At Disney Springs you can't miss The Polite Pig!
4. The Epcot festival booth eats are a snack credit!
This is one of our favorite ways to do lunch or dinner at Epcot. Each festival (Food and Wine, Flower and Garden, Festival of the Arts, and Festival of the Holidays) has little food kiosks around World Showcase and Future World. They offer "try me"-sized dishes, and they only cost a snack credit!
Check out the full menu for Festival of the Arts, which is currently happening at Epcot!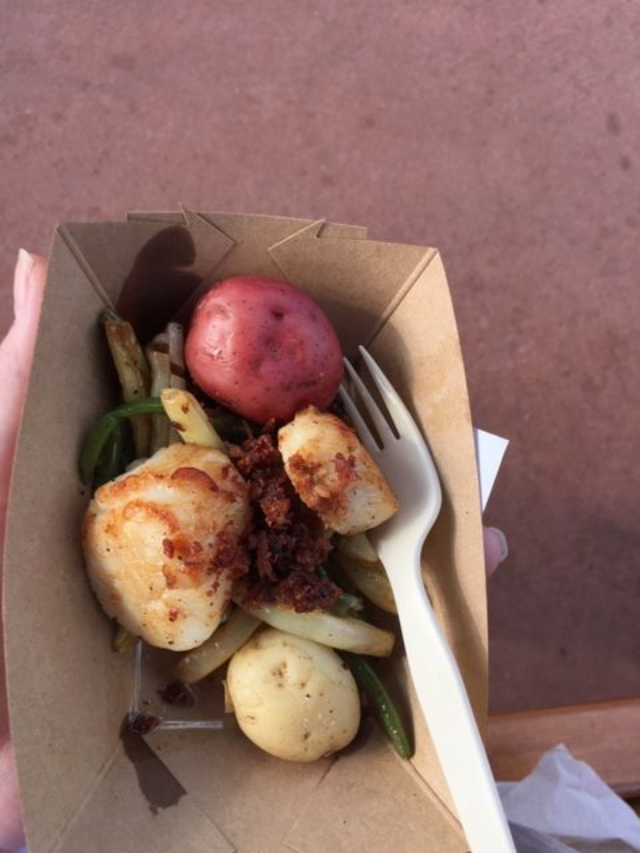 5. The price is right, and alcohol is included.
For 2020, the quick service dining plan is priced at $55 per adult and $26 per child (age 3-9) per day. All Disney dining plans include a refillable resort mug that can be used at any resort, not just the one you're staying at! Plus, with any meal entitlement used you can add a specialty beverage, including an alcoholic beverage!
6. More time to enjoy the attractions!
With mobile ordering and less time spent in restaurants, you can grab a bite and be back on the rides in a short amount of time!
You can also check out this post where the Kenny the Pirate writers shared our favorite quick service meals to give you an idea of what else is available around Disney.
If you still need some help deciding if the dining plan is right for you or which dining plan you should get, check out our post HERE.
What do you think? Have you avoided the dining plan because it seems like too much food? Or because it seems complicated? Willing to give the quick service dining plan a try? Let us know in the comments on Facebook. And join our crew of friendly Disney gurus!
-Rebecca W Davis