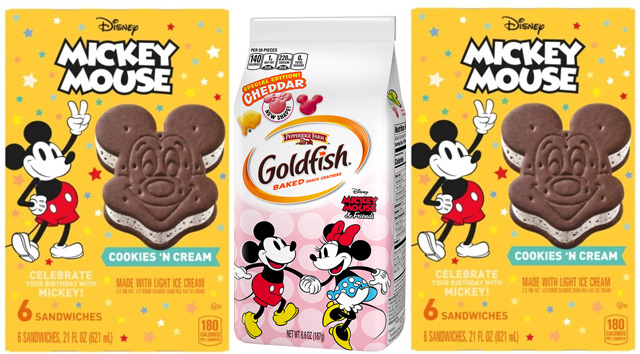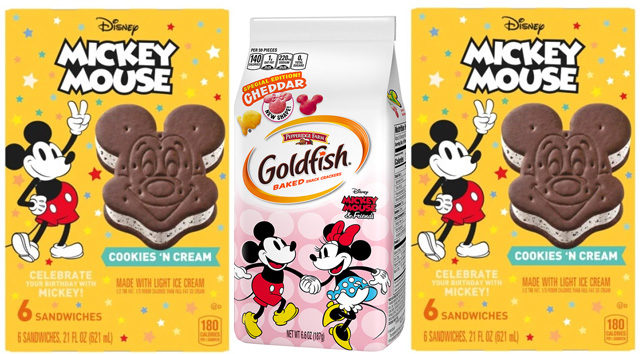 Is there anything better than Mickey-shaped treats? Get ready to make a grocery store run to grab some new snacks to hold you over until your next Disney trip!
Pepperidge Farm is bringing back their Mickey Mouse-shaped Goldfish AND introducing us to Minnie Mouse-shaped Goldfish!
Two years ago, they previously collaborated with Disney for Mickey's 90th birthday celebration.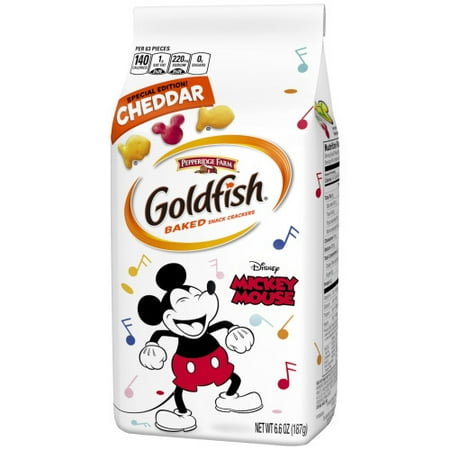 This year, Mickey and Minnie are coming together for a cute little snack for yourself, er, the kids…I mean.
Each limited-edition bag will feature red Mickey-shaped crackers and pink Minnie-shaped crackers. You can see the details in the photo below.
Just in time for Valentine's Day! Mickey and Minnie are our favorite couple, after all.
I love bringing these when we go to Disney World because they are easy to carry around in the parks, are much cheaper than the Chip & Dale version (pictured below), and my kids love that it's Mickey!
The snacks are currently only available at Target (do you really need another excuse to make a Target run?), but they will expand to more retailers nationwide beginning in April.
Who else misses their Mickey ice cream sandwiches when they aren't at Disney?
Mickey Mouse cookies 'n cream sandwiches are also starting to roll out to a grocery store near you! They are sold in boxes of 6 in the frozen treat section!
Cookies 'n cream flavored ice cream is sandwiched in between two chocolate wafers, which are shaped like Mickey Mouse.
It may be a little while before you see these hit the shelves at your local store as these seem to be appearing slowly. Hopefully, they will tide you over until you can grab one from the parks!
What snacks do you like to buy to tide you over until your next Disney vacation? Have you seen the Mickey and Minnie goldfish or Mickey cookies 'n cream sandwiches near you? I'm about to head out and look for some! Let us know over at Kenny the Pirate's facebook page.
-Monica S.