LATEST VIDEOS
Subscribe to my Youtube!
LIVE - Just Mousing Around
Just Mousing Around - LIVE
LIVE - Just Mousing Around
Do you enjoy staying on Disney property? Check out how a Good Neighborhood Disney Hotel offers great benefits without the high price tag.
Should you stay offsite?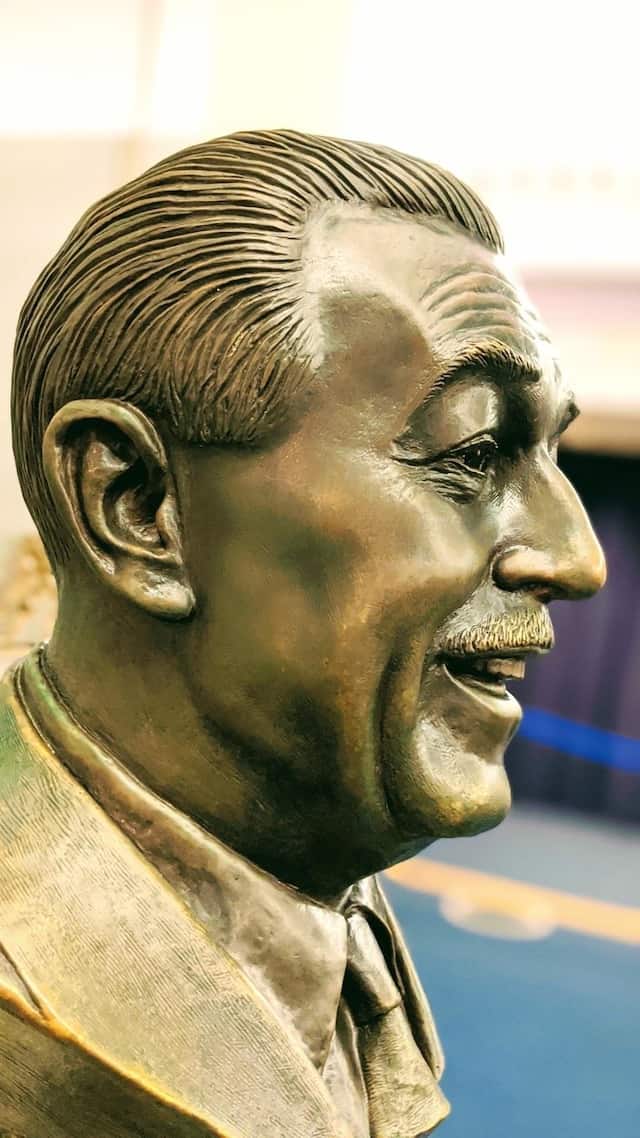 At both Walt Disney World and Disneyland, Guests have many lodging options. As many Walt Disney documentaries share, Walt Disney had a dream for his beloved "Florida Project." They had ample land to create the "Disney Bubble" that many guests affectionately refer to as staying on the Disney property.
Staying on Disney property is absolutely magical and offers many great benefits, but there is also a great benefit to staying at a Good Neighbor Disney Hotel. As we prepared for a trip to Disneyland, we were shocked at the price to stay on the property. Disneyland is not blessed with the expansive size of Walt Disney World.
With only three Disneyland Resorts, there are not as many options. That is when we widened our gaze to a Good Neighbor Disney Hotel.
What is a Good Neighbor Disney Hotel?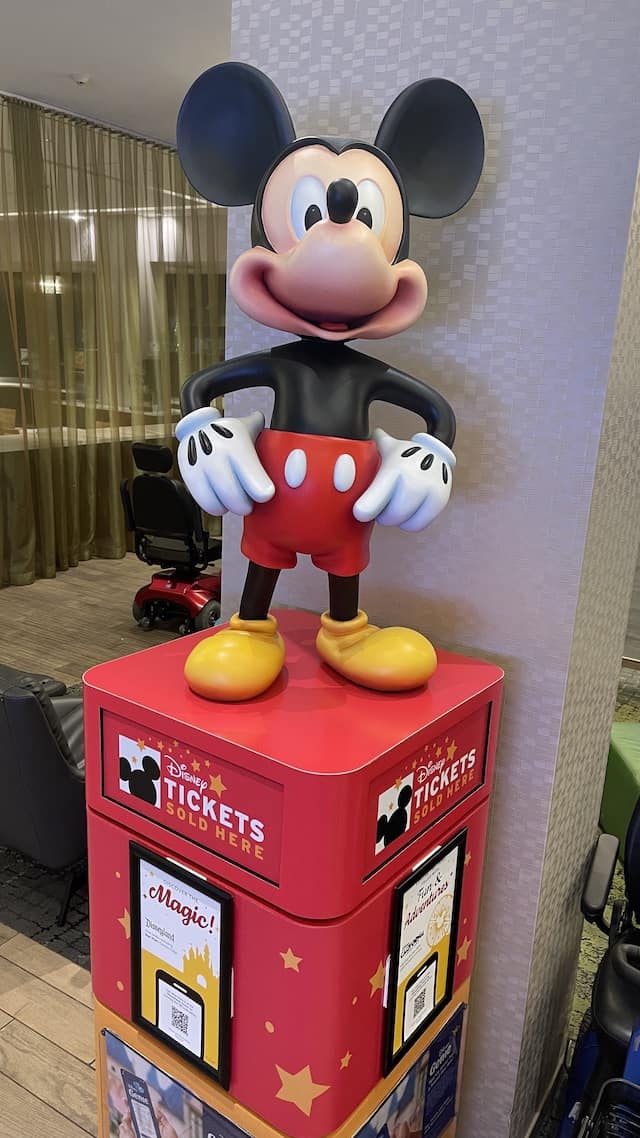 A Good Neighbor Disney hotel is approved by The Walt Disney Company. There are a total of 57 hotels listed as Good Neighbor Hotels on the Disneyland website. After the initial shock of the price of Disneyland lodging, this was a great place for us to begin our search.
Each of these hotels is within walking distance of the Disneyland Resort and upholds a certain standard to create a safe and enjoyable stay for Disneyland guests. You can choose to book lodging at a Good Neighbor Disney Hotel from their list, or you could also book a vacation package.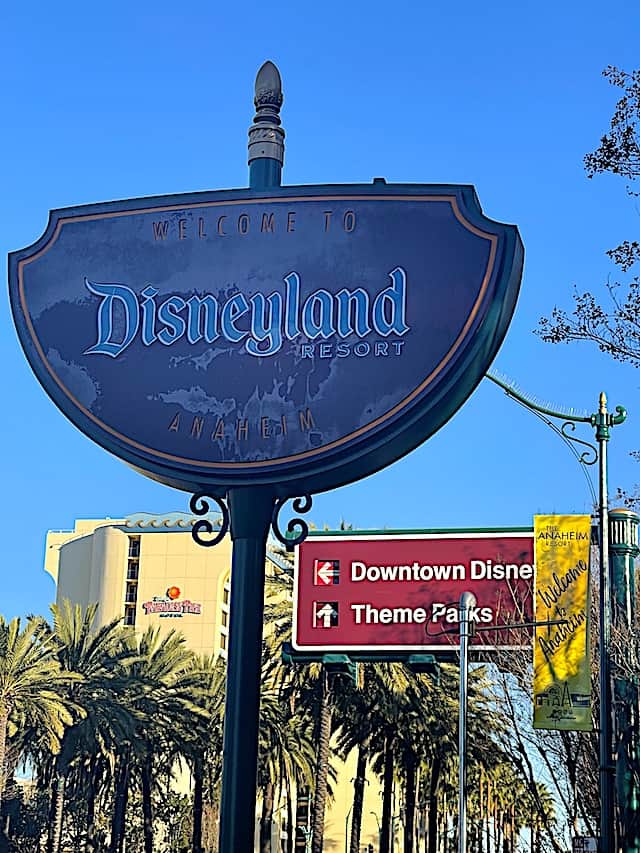 Good Neighbor Hotel Vacation Packages are available at select hotels. This vacation package includes park tickets, a souvenir lanyard, and even discounts at Downtown Disney.
There are a total of 57 hotels listed as Good Neighbor Hotels on the Disneyland website.
So why should you choose to stay at a Good Neighbor Hotel during your next trip to Disneyland? We have the top 5 reasons why we (Donna) loved our stay at Springhill Suites which is one of the many Good Neighbor Disney Hotels.
1. FREE Breakfast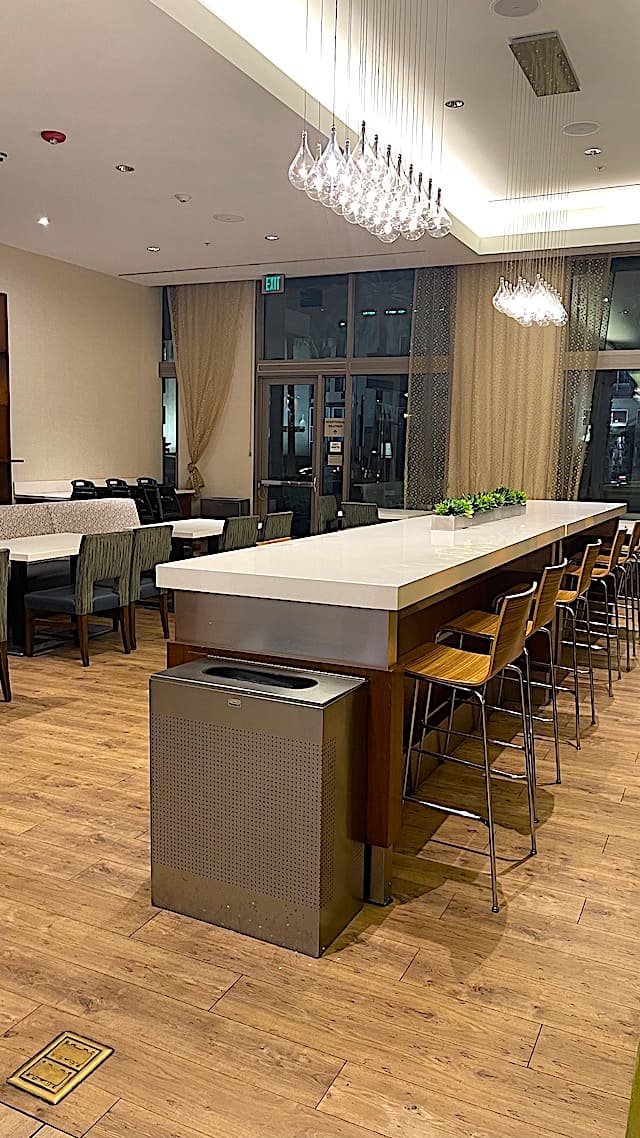 It is not very often that you can enjoy a FREE meal while on a Disney vacation. Springhill Suites offered a full breakfast every morning from 6:30 am until 9:30 am. There was a huge selection of breakfast cereals, bread service, hot breakfast items (eggs and breakfast meats), and delicious fruits.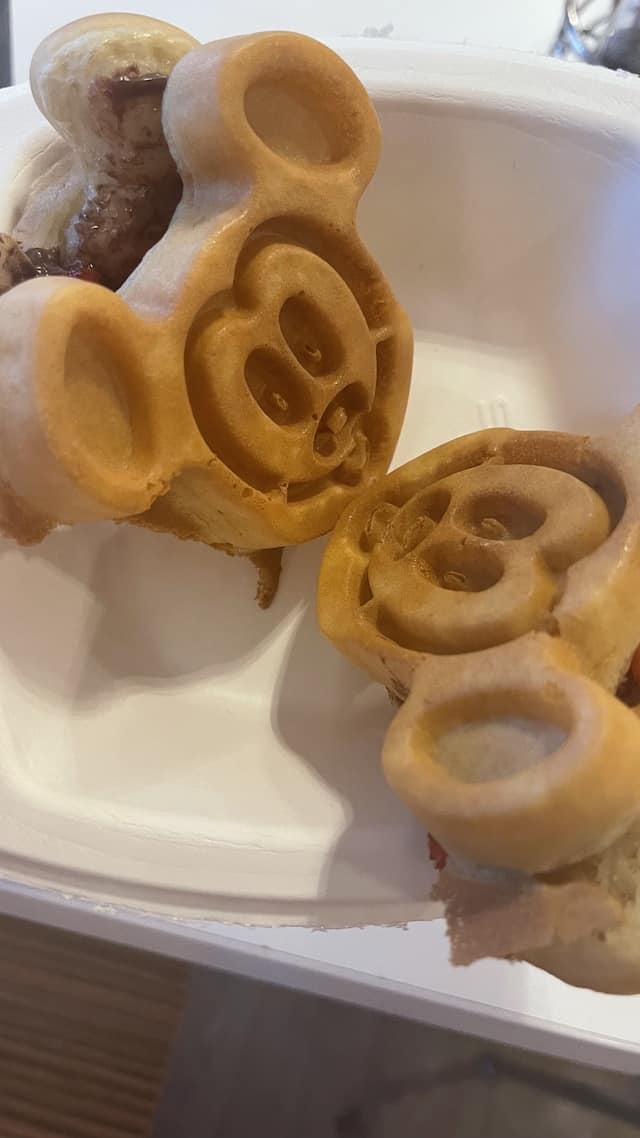 Our kid's favorite feature was the Mickey Mouse waffle station. They happily made their own Mickey waffles, and we enjoyed the fact that this was one less meal that we had to pay for.
A FREE breakfast – including Mickey waffles – is offered every morning at Springhill Suites.
2. Walking Distance to the Parks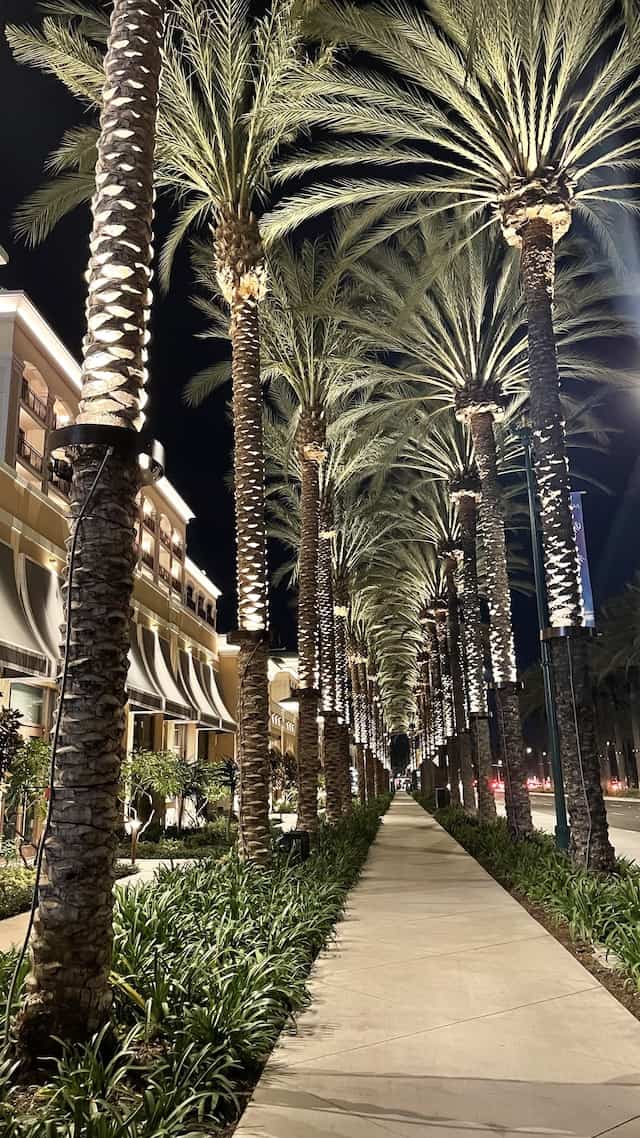 Good Neighbor Hotels are within walking distance to Disneyland. While staying at Springhill Suites, we enjoyed a short walk (less than one mile) to and from Disneyland, California Adventure, and Downtown Disney. Upon leaving the parks we saw long lines of guests waiting to be picked up by ride-share companies.
Both Lyft and Uber had extremely long wait times and were quite expensive. We were worried that our three children may complain about walking back to the hotel at night, but they were in good spirits. During the walk back to the hotel they happily talked about their favorite memories from the day.
An added bonus at Springhill Suites is that guests can enjoy the added benefit of a full CVS conveniently located next door. This convenience was a huge benefit to our family.
3. Huge Room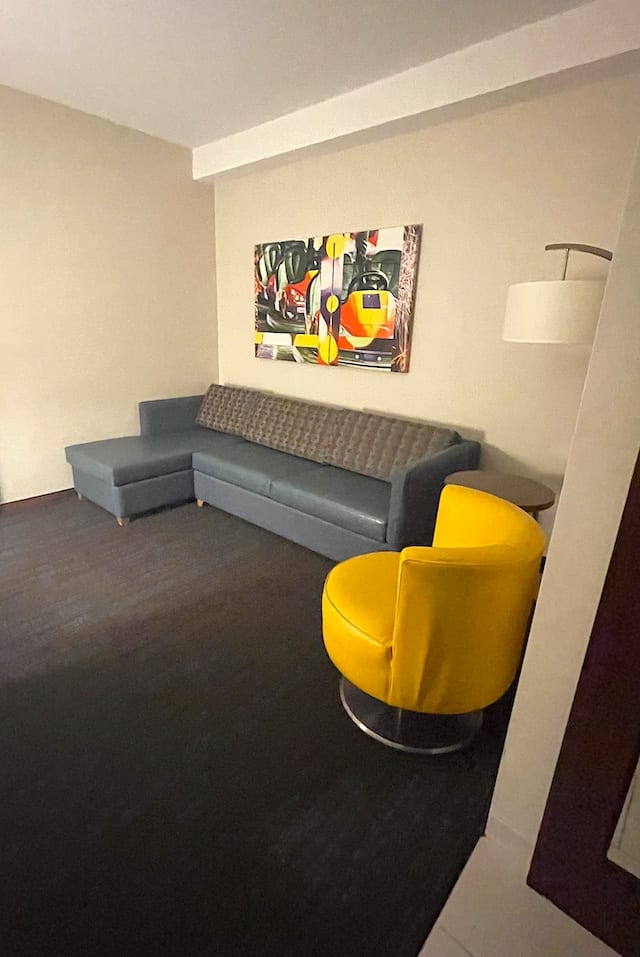 The main reason that we chose Springhill Suites was the full-size suites that would accommodate my (Donna) family of five comfortably. We chose the "Kids Suite" which can include either two queen beds or a queen bed and bunk beds.
When we first entered the room, we had a large living room with a television and a pull-out sofa bed. This bed was pretty comfortable as far as sofa-beds are concerned.
We enjoyed a small kitchenette space with a large counter to easily grab snacks and food items for our stay. This also included a single-cup coffee maker, microwave, and small refrigerator.
Our suite offered only one bathroom. This was a nice size and offered a walk-in shower, large vanity, and single faucet sink. Our only complaint about our suite was the bathroom. With a larger family, it would have been nice if the commode had a separate door to allow for the bathroom to be used simultaneously. A dual sink would have been a great benefit as well.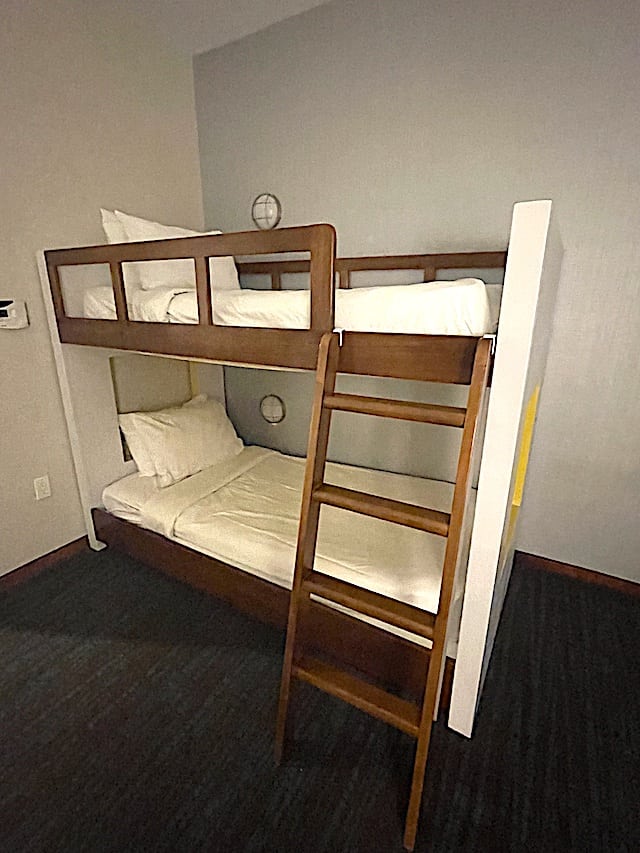 Across from the small kitchenette were bunk beds. Our girls loved that they each had their own light by their beds. The bunk beds were a great feature and allowed each girl to sleep peacefully while also allowing extra room in this second living room space.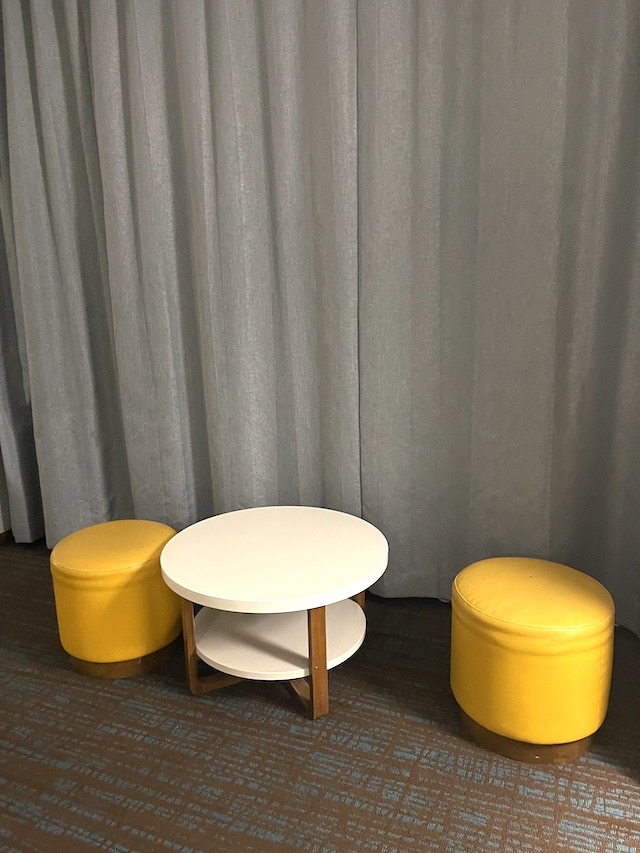 This living room area offered another television so our girls could watch their own programming. There was also a small table and chairs next to the large window. Each of these living areas allowed our family to have adequate room to relax and recharge after a fun-filled day in the parks.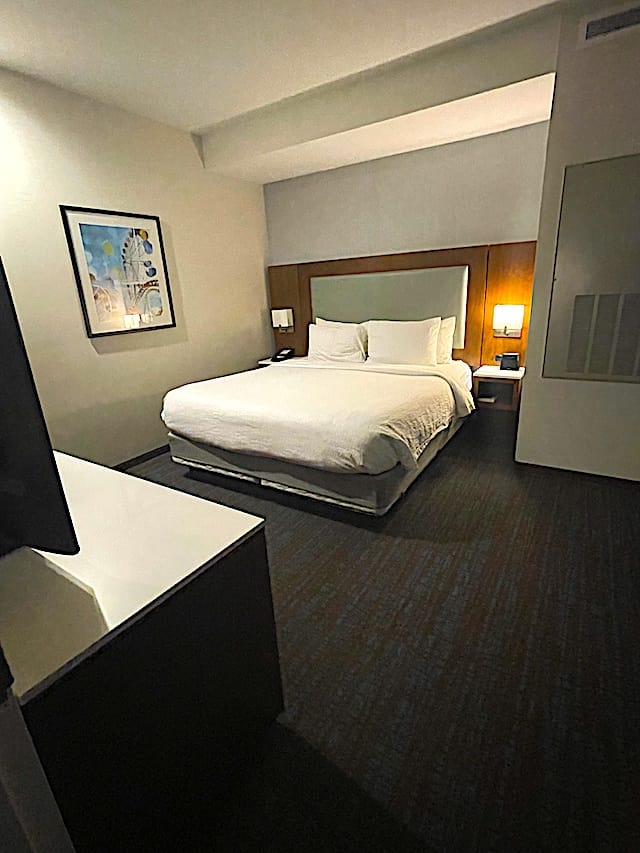 Finally, the master bedroom was separated from the rest of the suite by a door. With a queen-sized bed, this room was still large enough to accommodate luggage. This bedroom offered a large dresser, a third television for the suite, and a closet space.
Space is always a concern for our family of five, but we felt that the "Kid Suite" was the best choice for our family with plenty of living space.
4. Pool with a View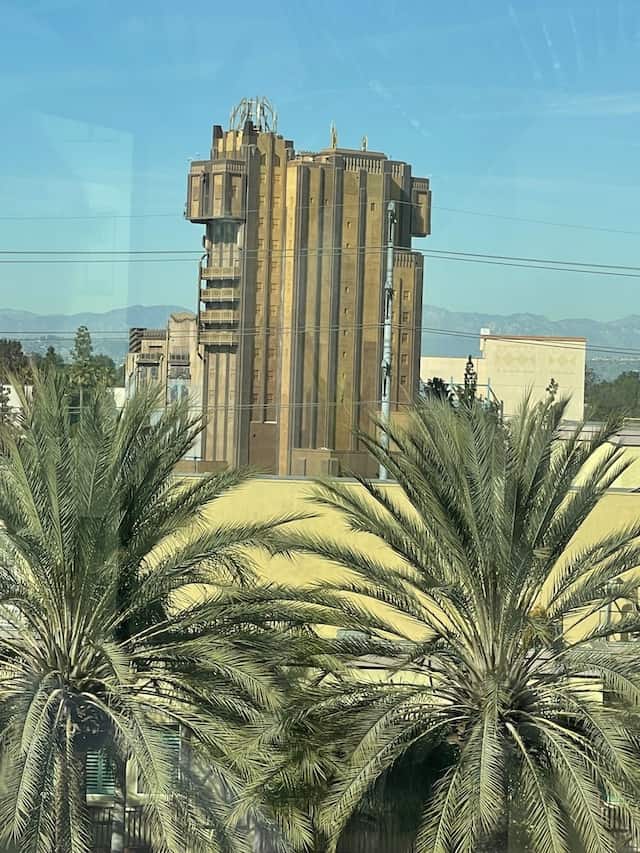 Our hotel had a roof-top pool. Although the pool was pretty standard in size and offering, the view was very impressive. From this rooftop pool location, we could easily see California Adventure.
We could see the back of Guardians of the Galaxy: Mission Breakout! and also the towering peeks of Carsland. This gave us the feeling that we were still within arms reach of the Disney magic.
5. Unbeatable Price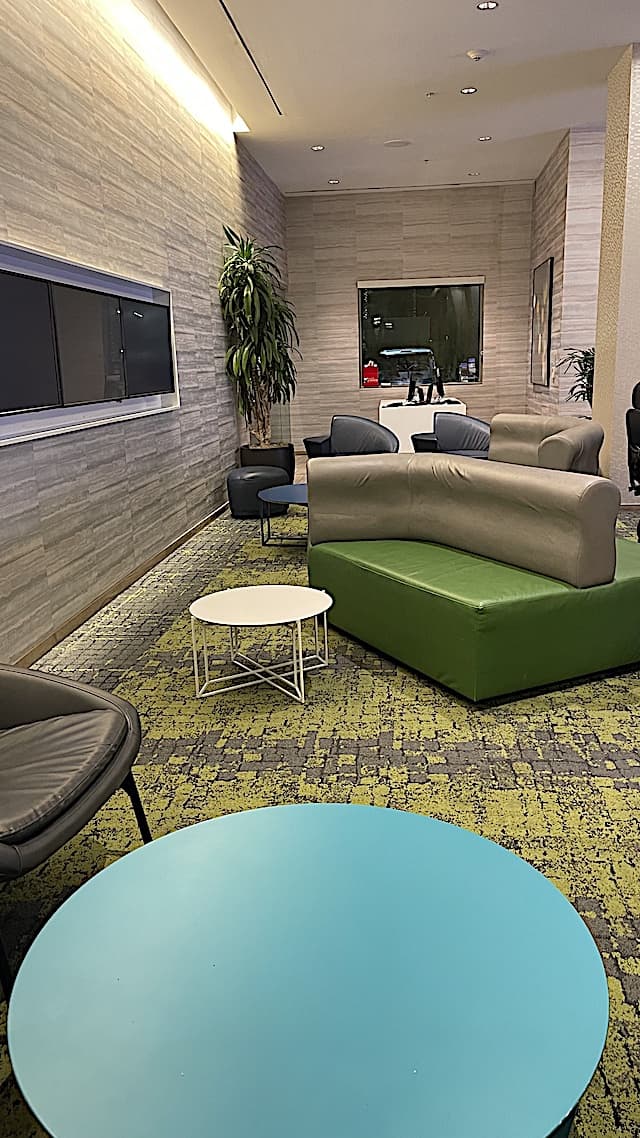 When looking at a vacation, a budget is very important. When we first looked at a trip to Disneyland, we factored in airline tickets, park tickets, hotel prices, and the cost of food. At the time of our stay the price of our "Kid Suite" was $249 per night.
For our family, the proximity to Disneyland, the large suites, and the fun Disney touches found throughout the hotel made this the perfect hotel option.
Disneyland offers three hotels on property including Disney's Grand Californian, Disneyland Hotel, and Disney's Paradise Pier Hotel. Both Disney's Grand Californian and the Disneyland Hotel had starting prices in the $600 price range and even with that price range would not accommodate a family of five.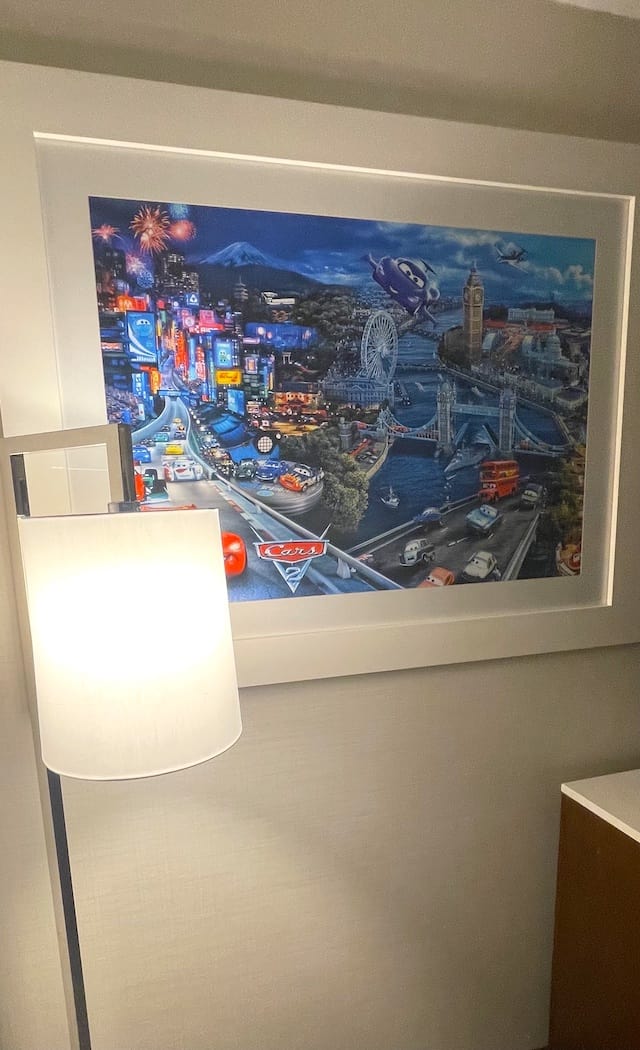 Disney's Paradise Pier offers a starting price in the $300s, but these rooms did not offer the ample space that we enjoyed in our suite. For our family, the proximity to Disneyland, the large suites, and the fun Disney touches found throughout the hotel made this the perfect hotel option.
What do you think of staying off the property on a Disney vacation? Would you look into staying at one of the many Good Neighbor Disneyland Hotels? What is most important to your family when booking lodging for your Disney vacation? Share your thoughts with us on our Facebook Page.

Are you planning a vacation? Reach out to our trusted travel agency sponsor Authorized Disney Vacation Planner
Mouse Class Travel
!