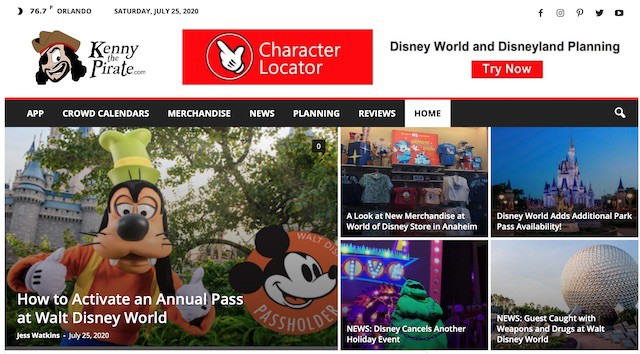 Looking to get Kenny the Pirate articles sent straight to your email? If you don't want to miss out on Disney planning tips and all the latest news, make sure you subscribe! Full details below.
Here is how it works:
First, you have the option to subscribe from the main page. If you go to KennythePirate.com and scroll past our news, planning, and merchandise articles you will see where it says "Subscribe to Blog via Email."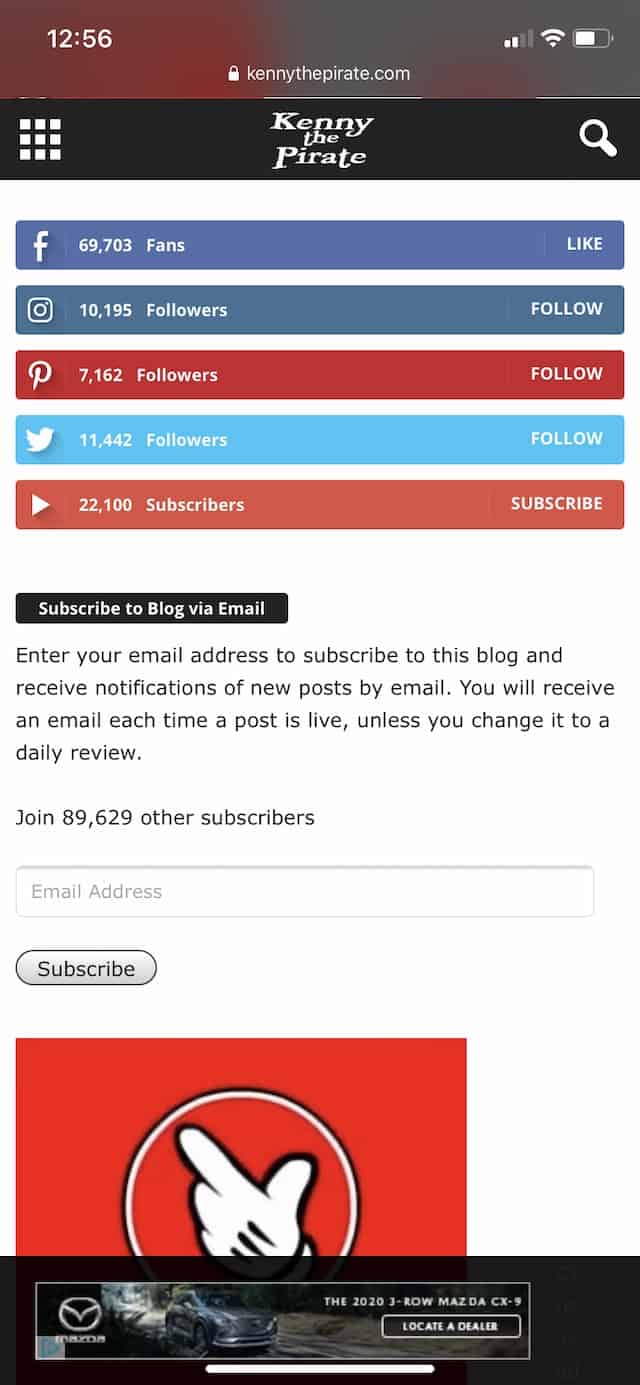 "Enter your email address to subscribe to this blog and receive notifications of new posts by email. You will receive an email each time a post is live, unless you change it to a daily review."
Join over 89,000 other subscribers!
Second, you can click on any article on the website and scroll through. You will either see the option to sign up in the middle of the text or towards the bottom.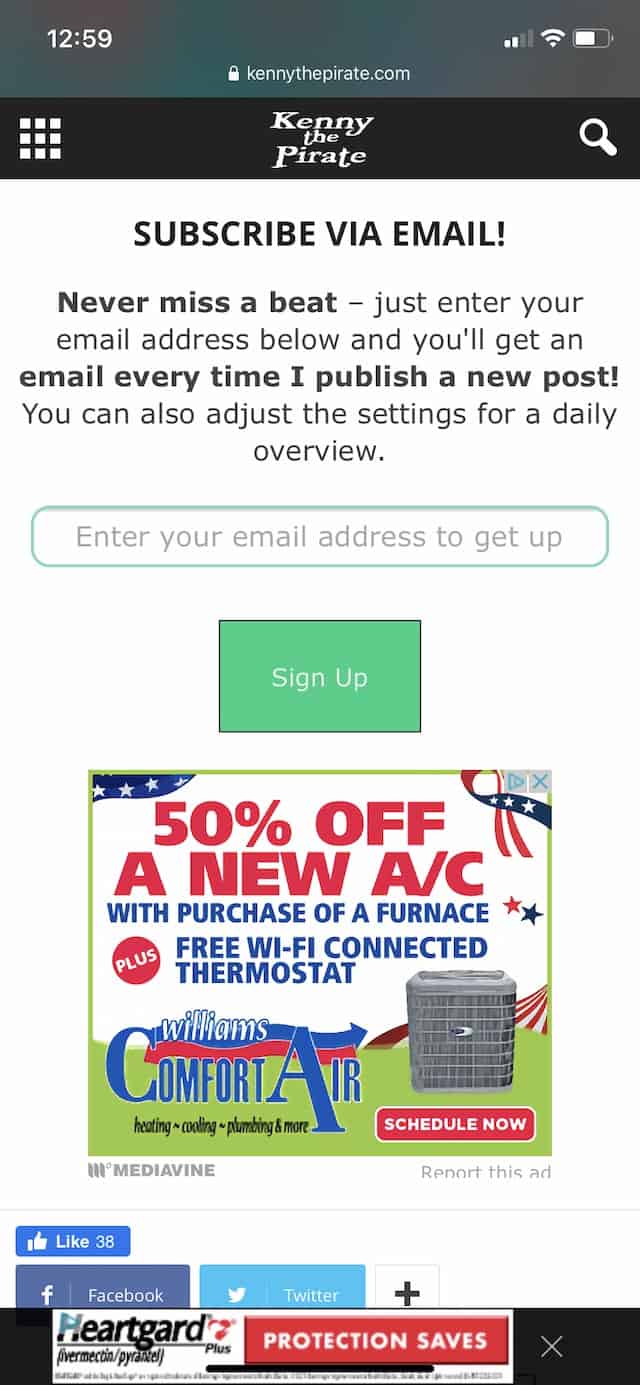 "Never miss a beat – just enter your email address below and you'll get an email every time I publish a new post! You can also adjust the settings for a daily overview."
How to change your subscription preferences
You may not wish to receive an email each time a new post is published. However, we always recommend you do!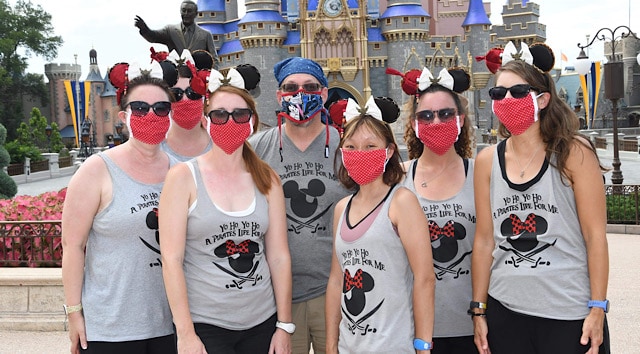 Many times we release time-sensitive news (think when AP preview days went live or Halloween Party tickets were released), and you may miss out on something if you don't receive immediate notice!
In any event, you can choose to have a daily email or even weekly email sent to you. Here's how to do that: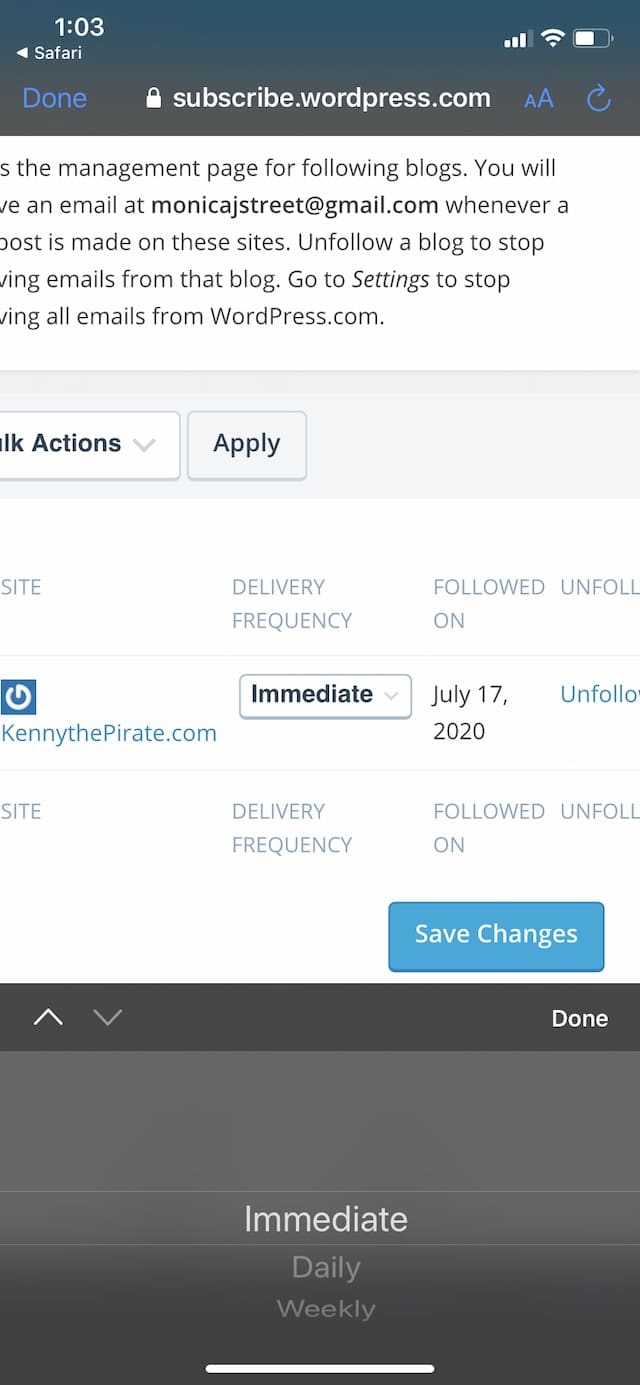 To manage your subscription, first go to https://subscribe.wordpress.com and enter your email address. Then it will send a link to your email where you can go in and choose the frequency you want to receive Kenny the Pirate emails.
We hope you take advantage of this subscription feature to receive all Kenny the Pirate posts! This is a great way to make sure you never miss out on news or new planning tips!
Are you an email subscriber? Let us know on Facebook!
Are you planning a vacation? Reach out to our trusted travel agency sponsor Authorized Disney Vacation Planner
Mouse Class Travel
!