LATEST VIDEOS
Subscribe to my Youtube!
LIVE - Just Mousing Around
LIVE - Just Mousing Around Tonight!

Flower & Garden is in full swing! If you are looking for some of the festival's best treats, you have come to the right place!
Epcot International Flower & Garden Festival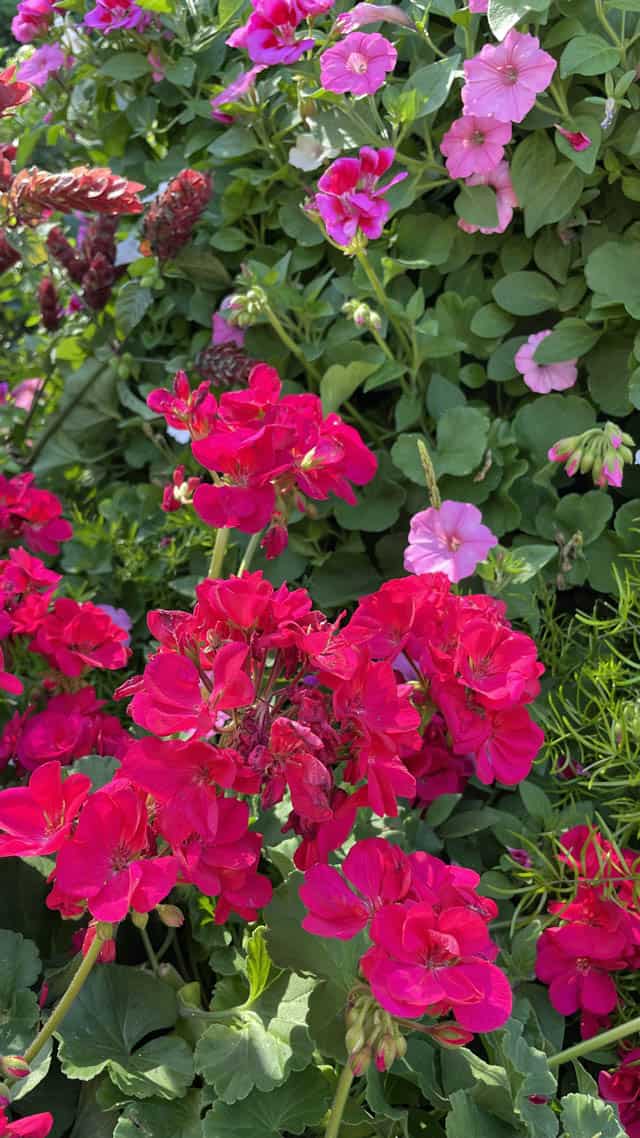 From now until July 5, Walt Disney World Guests can enjoy the Epcot International Flower and Garden Festival. At this festival step into brilliant gardens, themed topiaries, a rock concert series, and so much more.
You can check out our complete guide to the Epcot International Flower and Garden Festival 2022 HERE. One of my favorite things to enjoy is sampling the fare at the outdoor kitchens. While some of the food is disappointing, some of it is top-notch!
Best of the Fest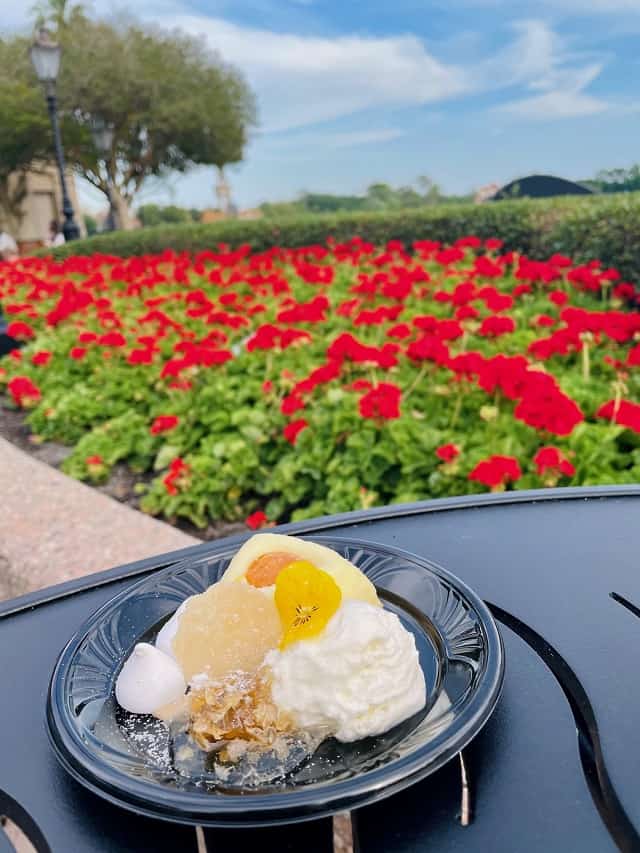 Festivals can sometimes be overwhelming for guests as there are so many food offerings! Hopefully this review will help you narrow your choices so you know what is worth eating if you get a craving for a delicious sweet treat.
While I am not normally a fan of festival desserts, Flower & Garden knows how to do them right! This is the only festival where I feel the sweet options outshine the savory ones. So, without further ado, here is a list of some of the Flower & Garden Festival's very best sweet treats!
#9 Maple Shake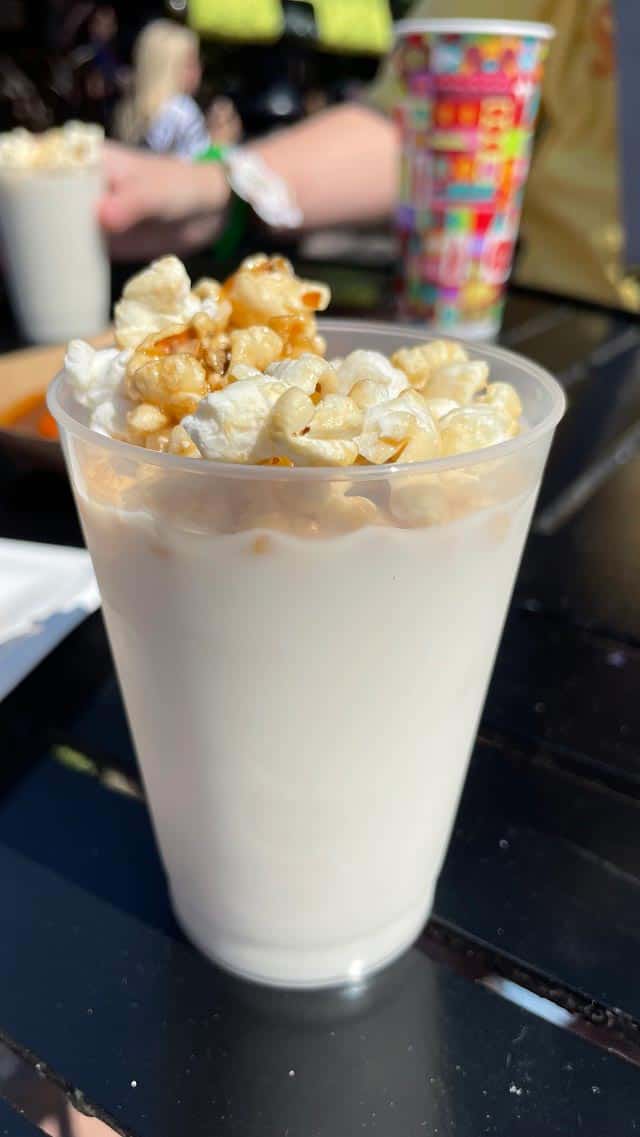 Northern Bloom (Canada) is home to a delicious maple shake. Jordyn and I both tried it and really liked it. In fact, it was the only thing either of us liked at Northern Bloom. For a review of the disappointing dishes, click here.
However, the shake was buttery and sweet without being cloying. The maple flavor was subtle and not overpowering or syrupy. Finally, the popcorn it was topped with added a nice textural contrast that enhanced the overall experience instead of feeling like an afterthought.
#8 Chocolate Cake with whipped cassis mousse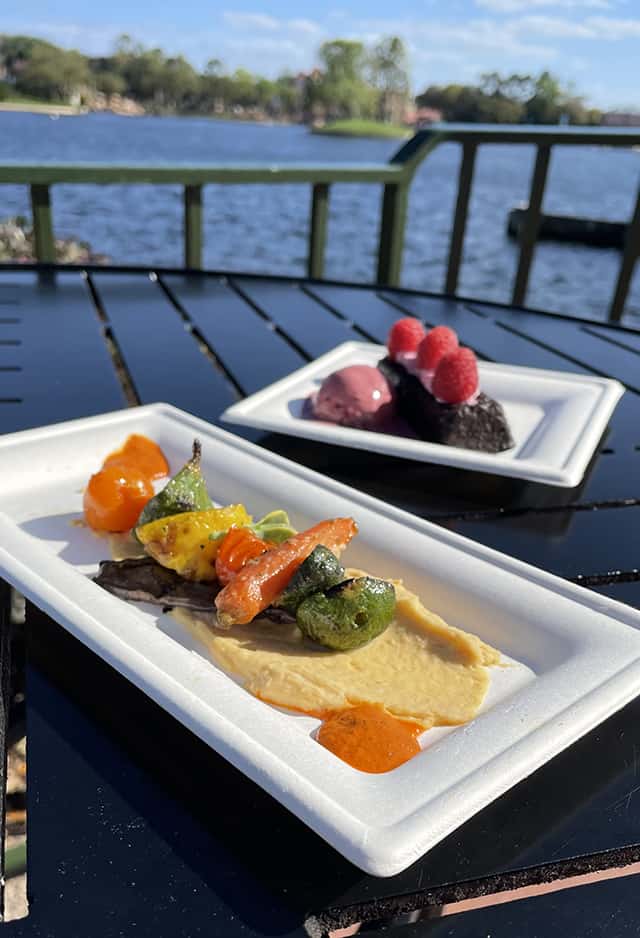 Over at Trowel & Trellis Hosted by Impossible™ (Near Disney Traders), the dessert was the star again. The Chocolate Cake with whipped cassis mousse, raspberry gelato, and fresh raspberries provided a delightful treat.
The fresh raspberries and gelato were perfect complements for the cake, which was neither too rich nor too dry. If you are craving a chocolate dessert, this is the one!
Maggie tried this one for us. To read her full Trowel & Trellis review, click here.
#7 Warm Cheese Strudel with Mixed Berries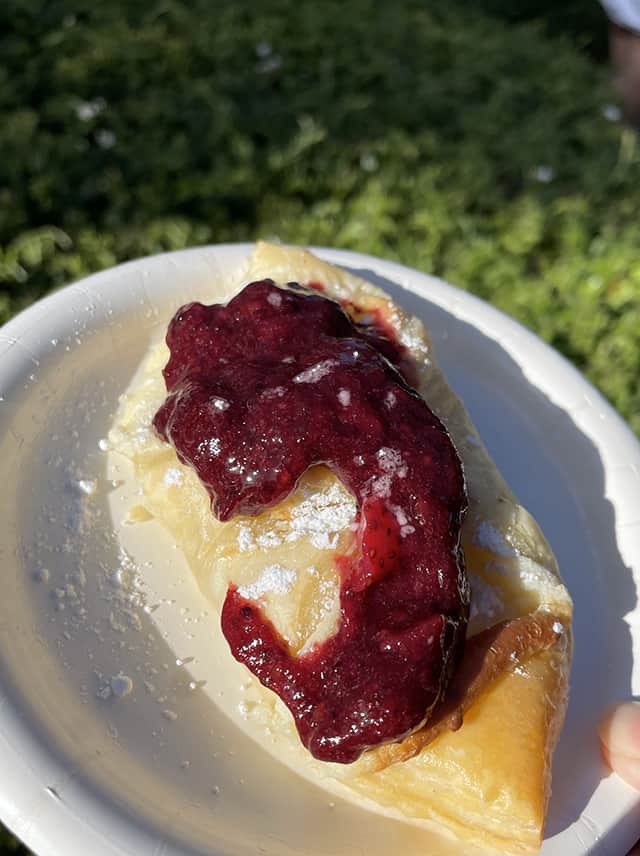 Bauernmarkt: Farmer's Market (Germany) has some bright spots, and the dessert option is one of them. The Warm Cheese Strudel with Mixed Berries is a returning favorite.
The strudle is light and flakey! The cheese is creamy and satisfying, and the fruit completes it.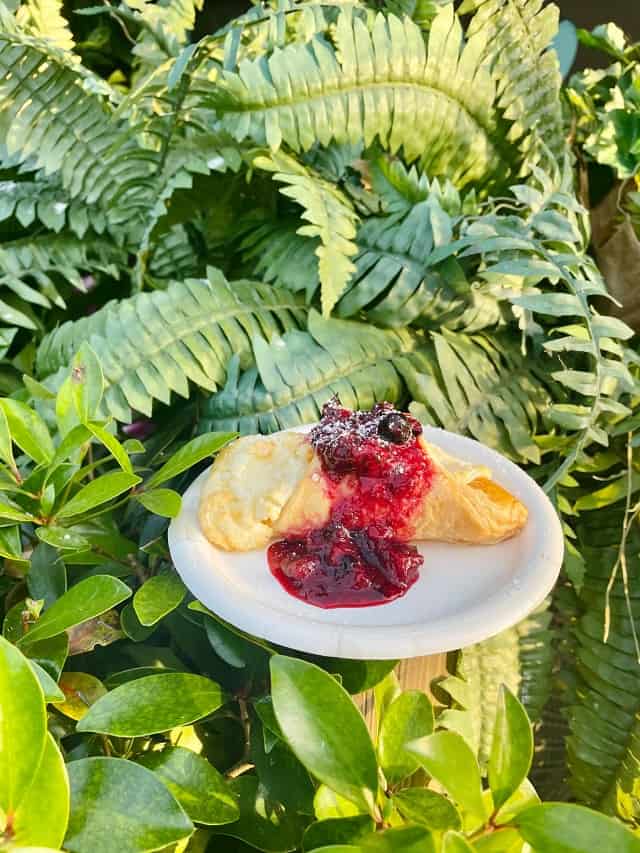 Maggie also tried other foods at Bauernmarkt: Farmer's Market. You can read her review here.
#6 Tangerine Soft Serve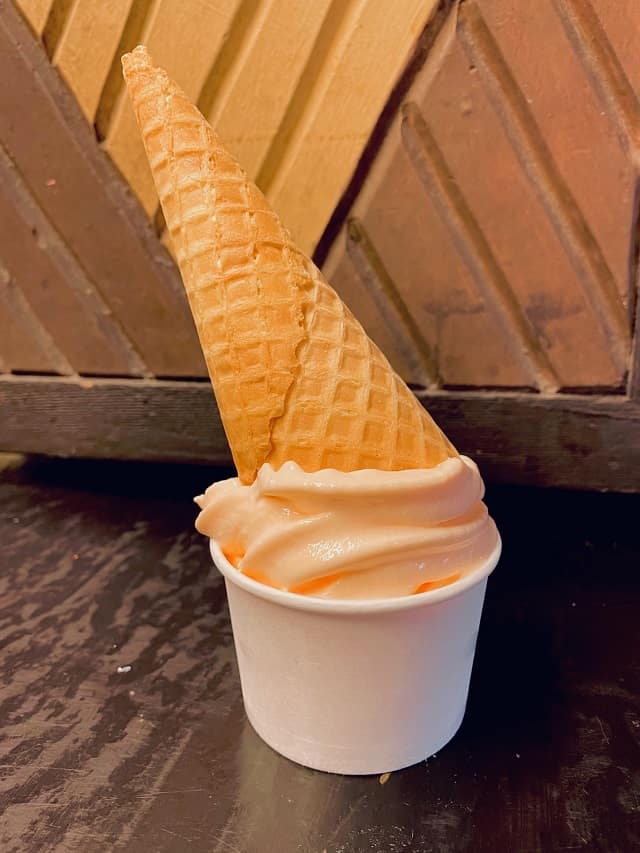 If you head over to Refreshment Outpost, you will find one of the surprises of the festival. The Tangerine Soft Serve is a treat that was not advertised for the festival, but it's debut coincided with opening day.
This treat is light and dreamy and refreshing. I hope that it will be a permanent resident on the menu! You can read a full review of it right here.
#5 Violet Lemonade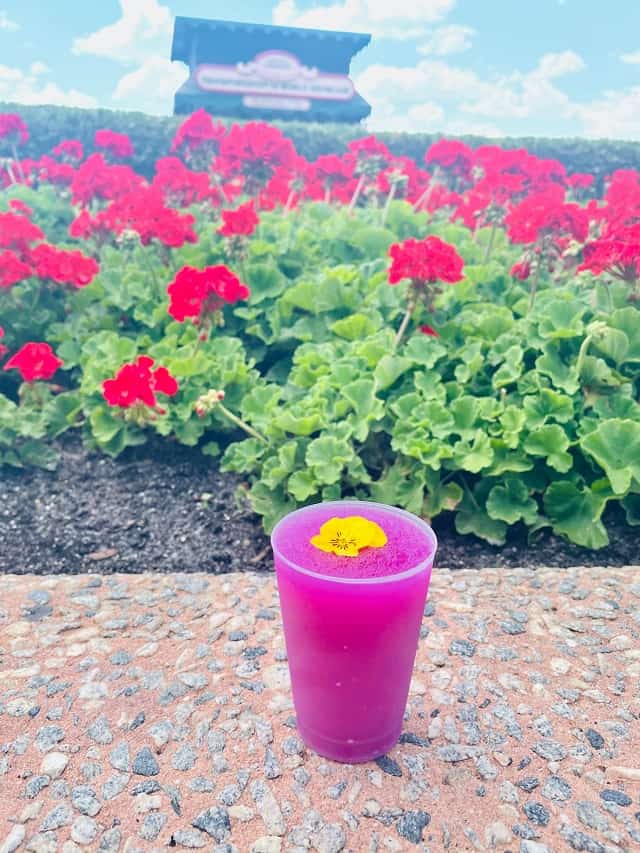 Pineapple Promenade (Near Port of Entry) is home to one of the festival desserts that has its own following. People love Violet Lemonade. If you look around Epcot, you will probably notice t-shirts devoted to the tasty treat.
Jordyn and I both had a cup this year, and it was just as delightful as always. It is light, sweet, icy, and dreamy. And to me, it tastes like spring! If you like your lemonade violet, you are not alone!
#4 Bomboloni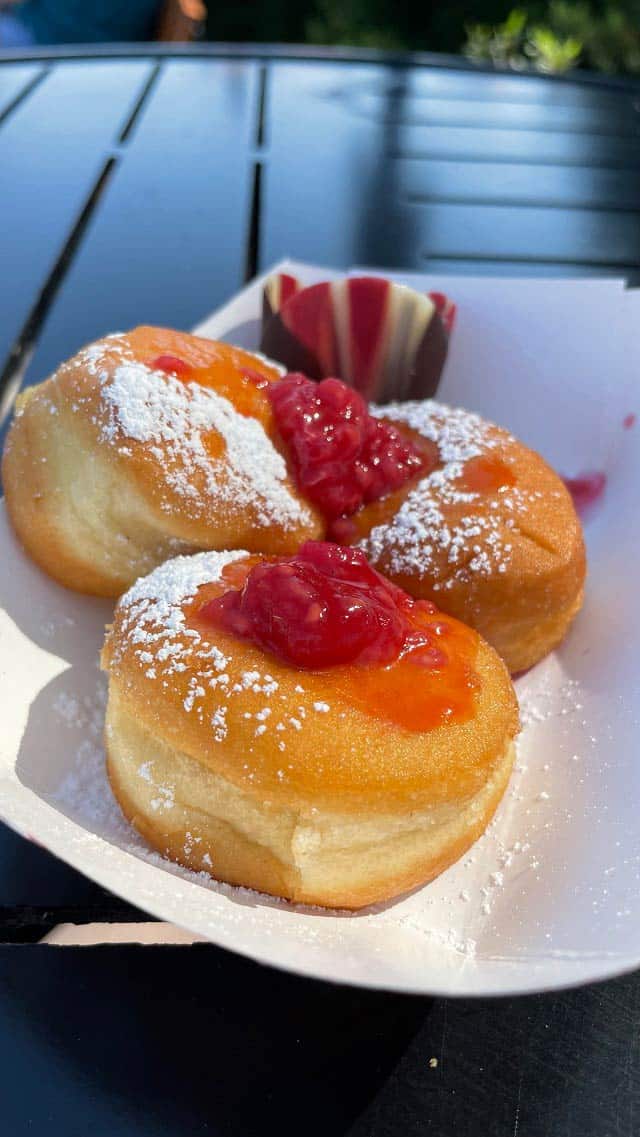 I don't usually care for doughnuts, but Bombolini, Primavera Kitchen's (Italy) version of doughnuts, is amazing. Bombolini is described as: Cream-filled Italian doughnut with raspberry sauce and powdered sugar. And, it is amazing!
Sometimes doughnuts can taste stale, but not so with these doughnuts. They were perfectly fresh and warm, and the cream filling was custardy, more like like a Boston cream doughnut than a cream filled one.
The raspberry sauce has whole raspberries! Also, what the description does not indicate is that it is served in a little edible cup made of chocolate and white chocolate. And, get this: it has hidden Mickeys! (We broke it open so you could see).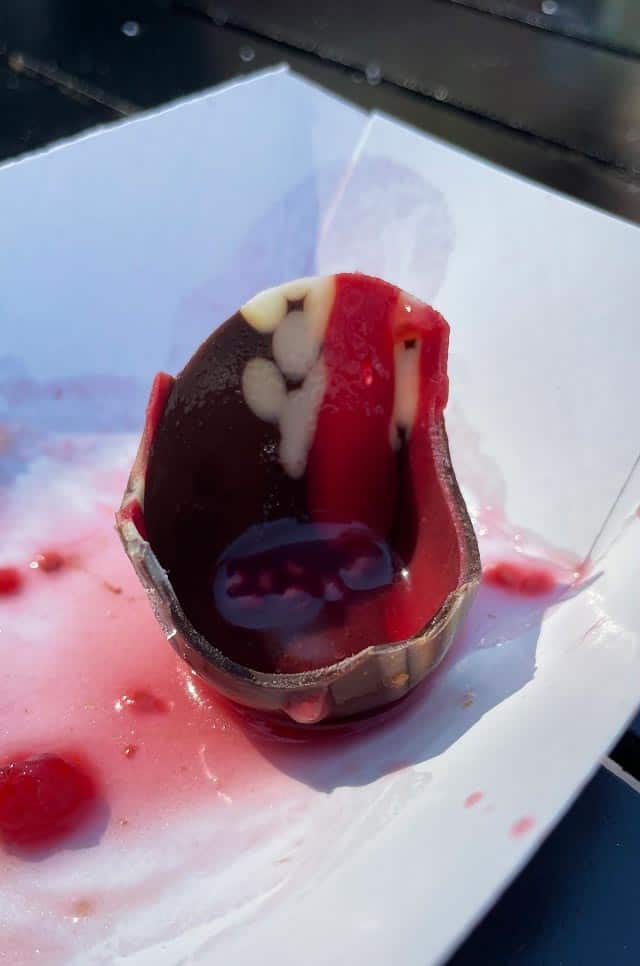 Jordyn and I shared these and agreed that they were delicious. They are, however, one of the festival's poorest values, ringing in at $12. I am not sure I would be able to justify ordering them for myself, but I'd definitely share.
#3 Local Wildflower Honey-Mascarpone Cheesecake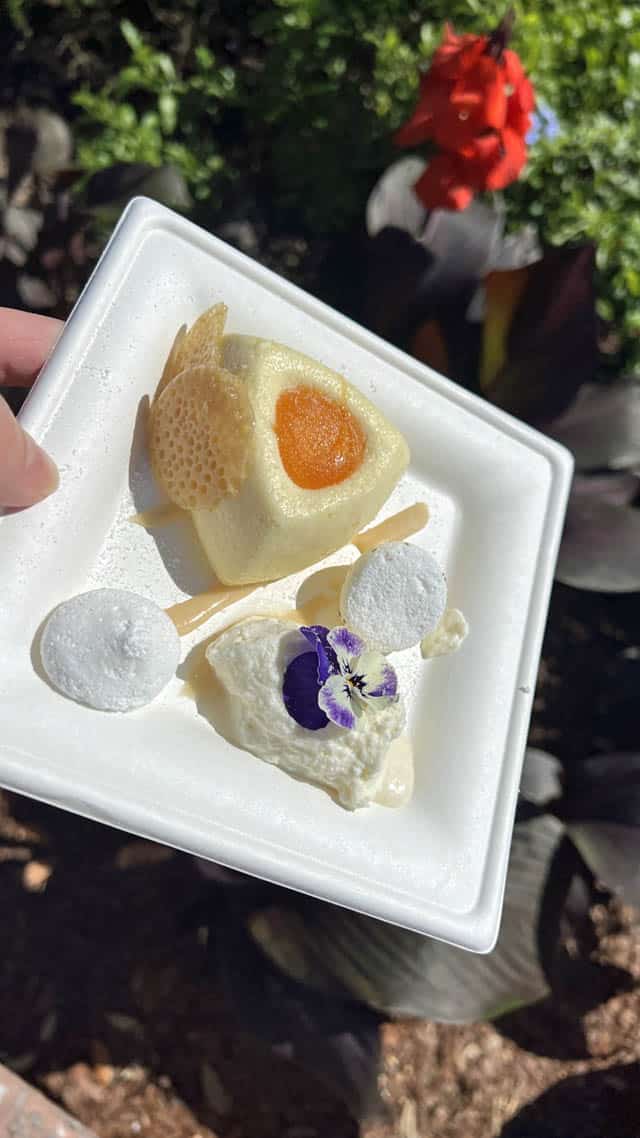 The Local Wildflower Honey-Mascarpone Cheesecake is a Flower & Garden staple. You can find it at the Honey Bee-stro Hosted by National Honey Board® (Near Port of Entry).
The dessert changes a little every year. This time around it is served with Orange Blossom Honey Whipped Cream, Whipped Honey, Crystalized Honey, Honeycomb, Dehydrated Honey, and Fennel Pollen Meringue Kisses.
Susan tasted this for us as well as everything at Honey Bee-stro! You can read her full review right here.
#2 Goat Cheese Pop Goat Cheese Creamsicle Pop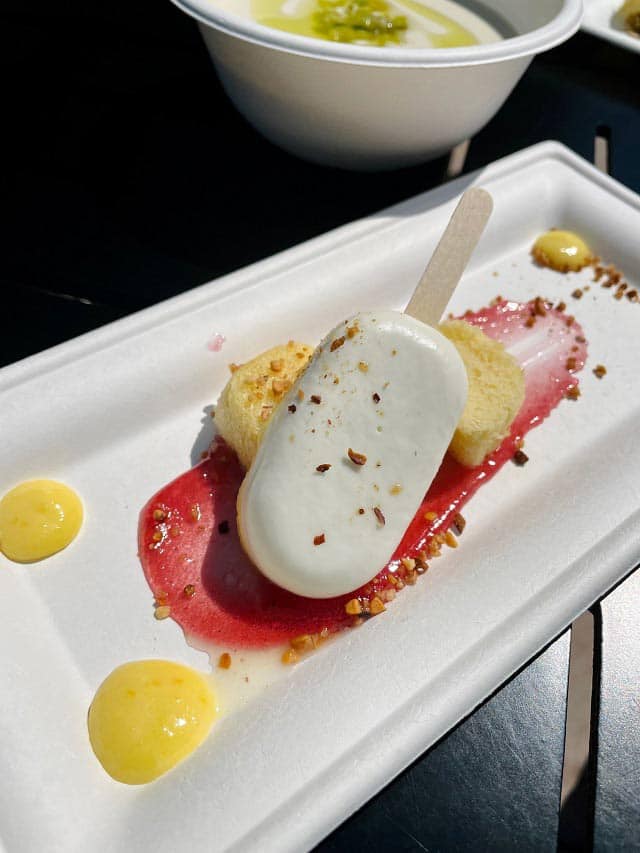 EPCOT Farmers Feast (Near Test Track presented by Chevrolet®) will be serving its Early Bloom dishes until April 9. One of these is the heavenly Goat cheese Crémeux with orange cream, olive oil cake, cranberry sauce, and praline.
Jordyn and I tasted this one and agree that it is a truly special dish. If you love cheese desserts, this is a must try! It is really a shame it is only around for 1/3 of the festival.
We absolutely love the Early Bloom dishes at EPCOT Farmers Feast! For a full review, head over here.
#1 Frushi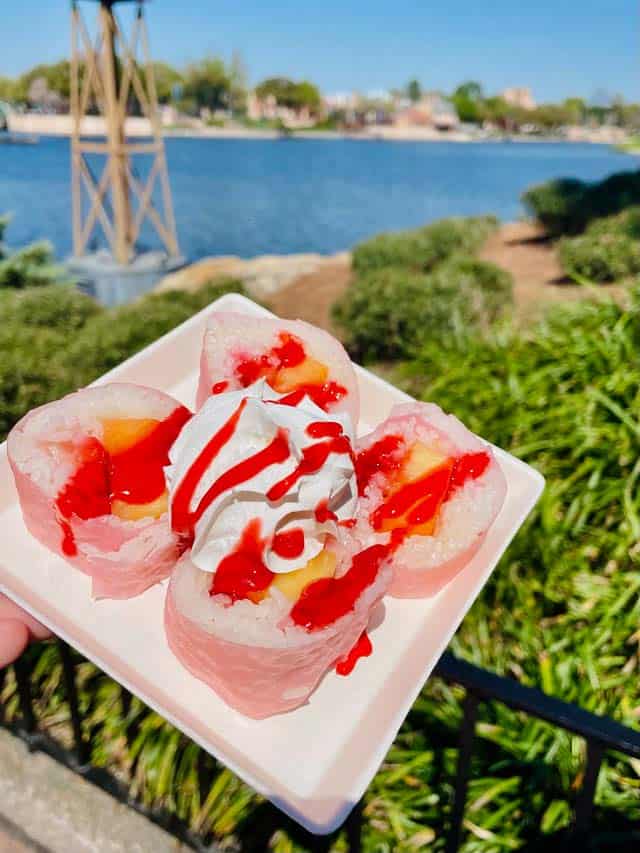 Why did I wait so long to try Frusi? I love fruit. I love sushi. You'd think this would be a no brainer.
Hanami (Japan) serves up one gem of a dish in it's Fruish. The delicate dessert is made from: Strawberry, Pineapple, and Cantaloupe wrapped in Sweet Rice and Pink Soy Wrap served with Whipped Cream, Drizzled Berry Sauce, and Toasted Coconut. I asked for the coconut to be left off and was delighted to receive what may be the most perfect dessert.
It is sweet, light, and fresh all at once. I also love that you can pretend that it is really a serving of fruit, not dessert.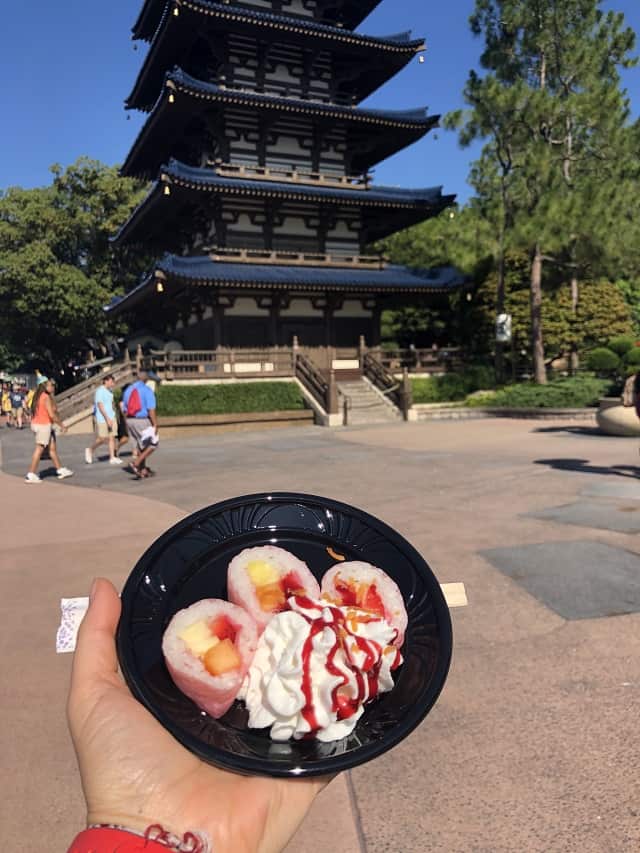 Another nice thing about the Frushi is that while portions all over Walt Disney World seem to be shrinking, this one has grown! Last year's variation included three pieces, but this year, there are four glorious pieces of Fruishu.
Frushi isn't the only winning dish here. We loved it all! For a full review of Hanami, click here.
What is on your Epcot International Flower & Garden Festival wish list? Did we miss any of your favorite desserts? Have you had any of these? Let us know your thoughts in the comments below, or you can join the conversation with the Kenny the Pirate Crew on our group on Facebook.
Are you planning a vacation? Reach out to our trusted travel agency sponsor Authorized Disney Vacation Planner
Mouse Class Travel
!