Considering a trip to Disney? Here are 5 reasons January makes a fantastic time for a Walt Disney World trip.
When to go to Disney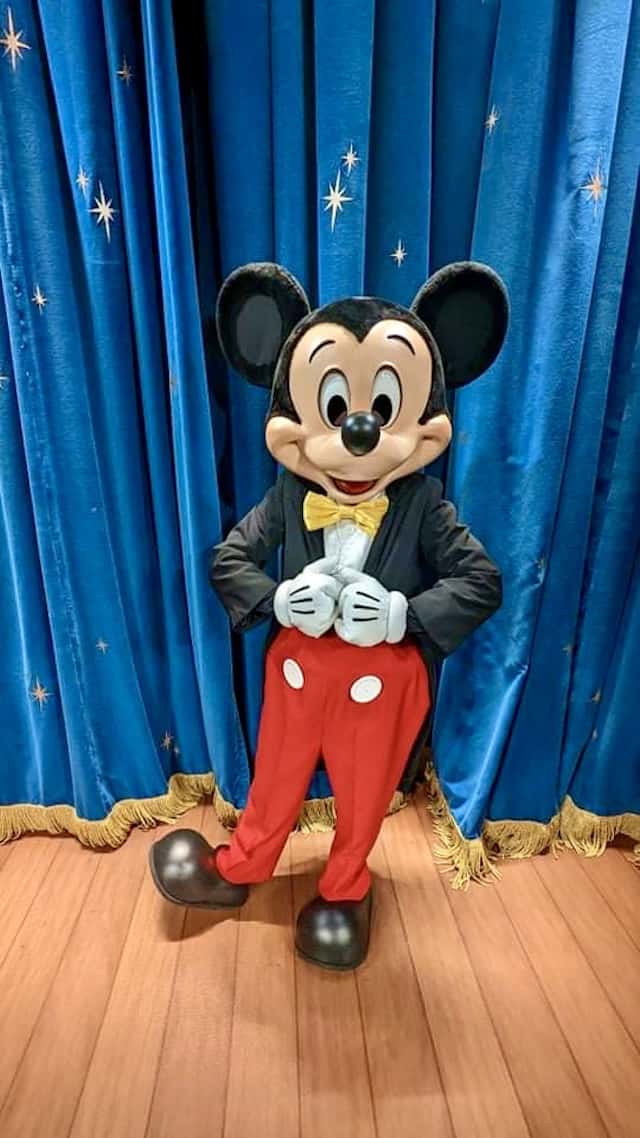 Ah, Disney Planning! It's one of my favorite things. But, sometimes the hardest part about planning a Disney vacation is figuring out when to go. Kenny the Pirate offers Crowd Calendars to help you make the most of the magic. Each month has its moments where the parks are more likely to see a spike in crowds.
You may not be someone who worries too much about crowds. After all, a day at Disney is better than no day at Disney at all. You might be locked into the schedule of school holidays. Perhaps you might prefer to avoid summer months. You may even want holiday magic on your trip.
All things considered, January is a great time to go to Disney! If you have flexibility in your travel dates, you may want to consider it. In no particular order, here is a round up of my top 5 reasons for loving Disney in January.
5. It's Not (Usually) Too Hot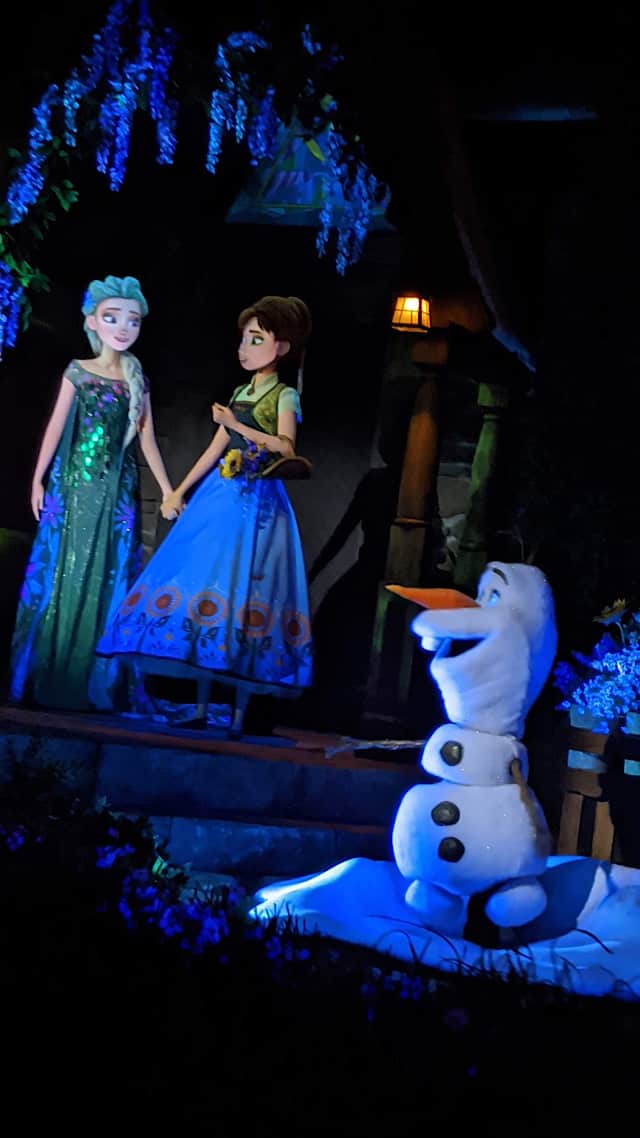 January is a pretty mild month as far a Florida weather goes. Florida can be oppressively hot. Seriously. It can get so hot that you feel like you are going to melt within a few moments of being outside.
While I live in the South and am used to the heat, I also have a surprisingly low tolerance for it. I can go to Disney and enjoy myself even when it's disgustingly hot; however, it is definitely not my preference.
The average temperature in January ranges from 51 degrees to 72 degrees. It also does not rain as much as it does in the summer months, which an average of 4 days of rainfall.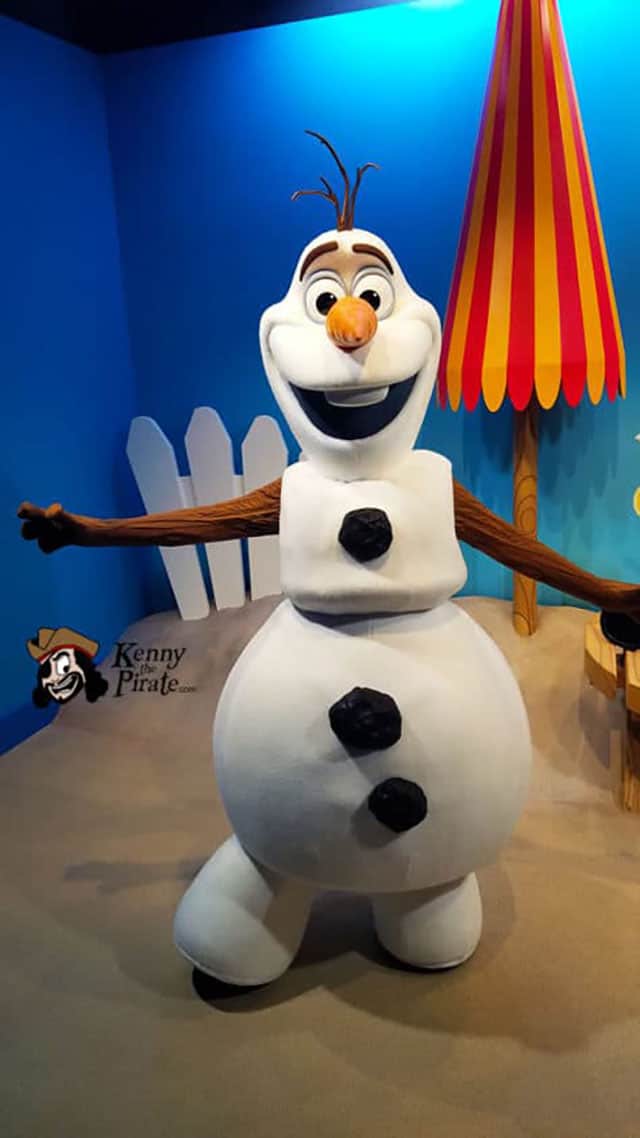 Of course, January weather can be wildly unpredictable! I have been when it was below 50 degrees at the beginning of the trip and in the low 80's by the end of the trip. For that reason, if January is your travel month, you will need to pack layers.
All that said, I would personally MUCH rather prepare for a fluctuation in temperatures than be guaranteed the experience of dripping with sweat and misery for an entire week. If you are anti-extreme heat, January is your friend.
4. The Bugs Aren't Out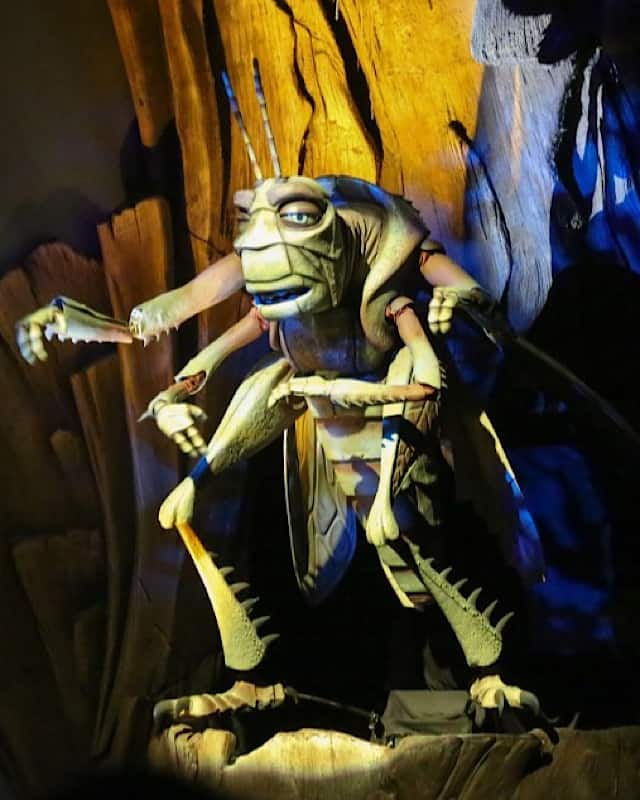 Listen, Disney typically does a great job with mosquito management. My travel party and I rarely get nibbled on any time of year. But, there are some insects that come out at particular times of year. Love bugs, for example, LOVE Disney. While these little guys aren't harmful, they can be numerous. And, they can make for a bit of a nuisance.
January is decidedly not love bug season. You're also much less likely to walk through a spider web somewhere like Tom Sawyer's Island during the colder months.
If bugs don't bug you, that's pretty fantastic. But for my part, I prefer limiting my run ins with them to It's Tough to Be a Bug over in Animal Kingdom, or preferably none at all.
3. The Crowds are Tolerable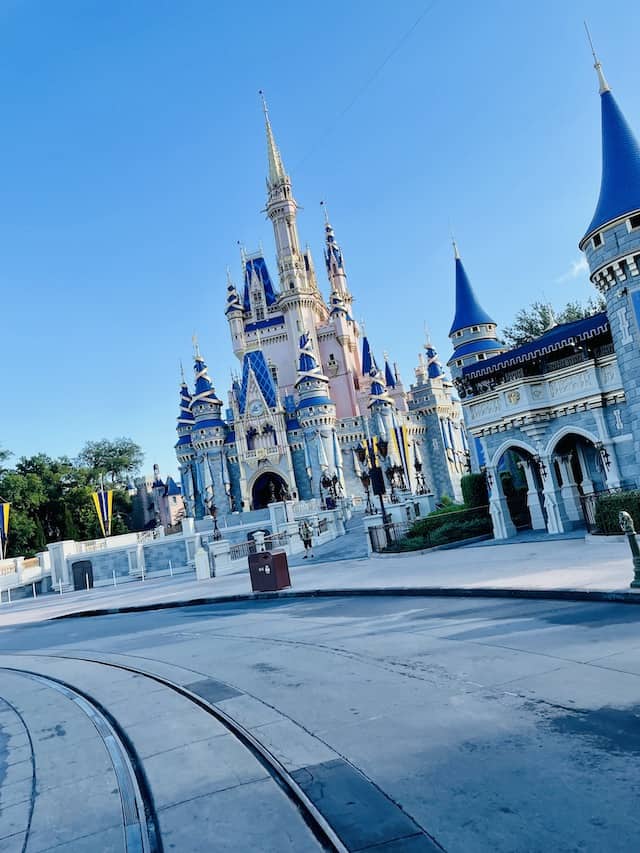 While any time of year can be crowded in Walt Disney World, January historically has stretches with relatively tolerable crowds. Remember though, this is only relative to other times of year. You will still experience crowds at rope drop, midday, and at nighttime spectaculars and parades.
It certainly will not feel deserted. However, you also probably won't be waiting an hour for a quick service meal nor for a ride on "it's a small world" or Livin' with the Land.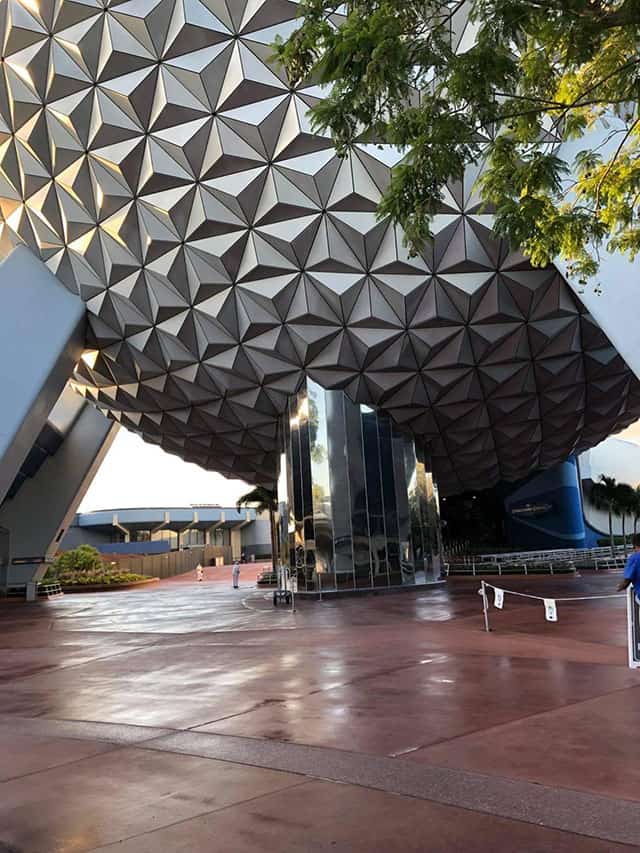 Additionally, weekends are almost always pretty crowded at Walt Disney World. This is because many locals are Annual Passholders who enjoy spending free time in Disney.
However, if you can avoid holiday and race weekends, you are likely to have a less people-y time during your stay. This is especially true at the end of the day and during the weekdays.
2. The Pools!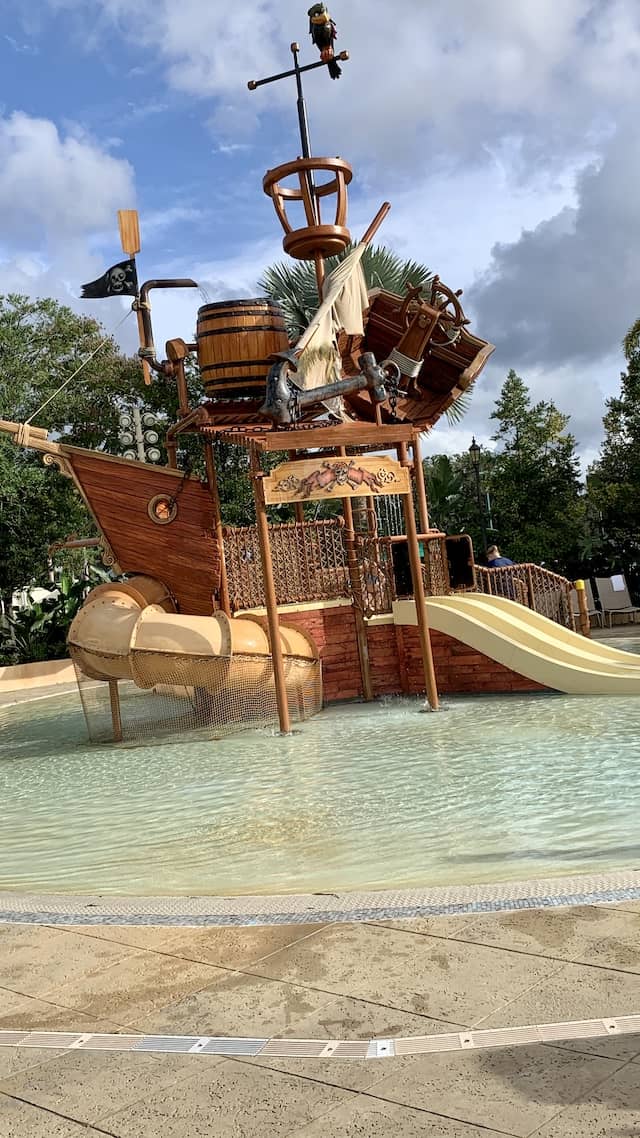 I know that some people are in the camp that one does not go on a Disney vacation to spend time in the pool. This can be especially true if you are staying off property, and your accommodations don't have a particularly special pool. It is also true for people on short ventures with limited park time.
However, Walt Disney World is home to some decidedly magical pools. Stormalong Bay is continually (and debatably) touted as the best pool at Disney. But Polynesian and Caribbean Beach can both make arguments for "best pool" as well.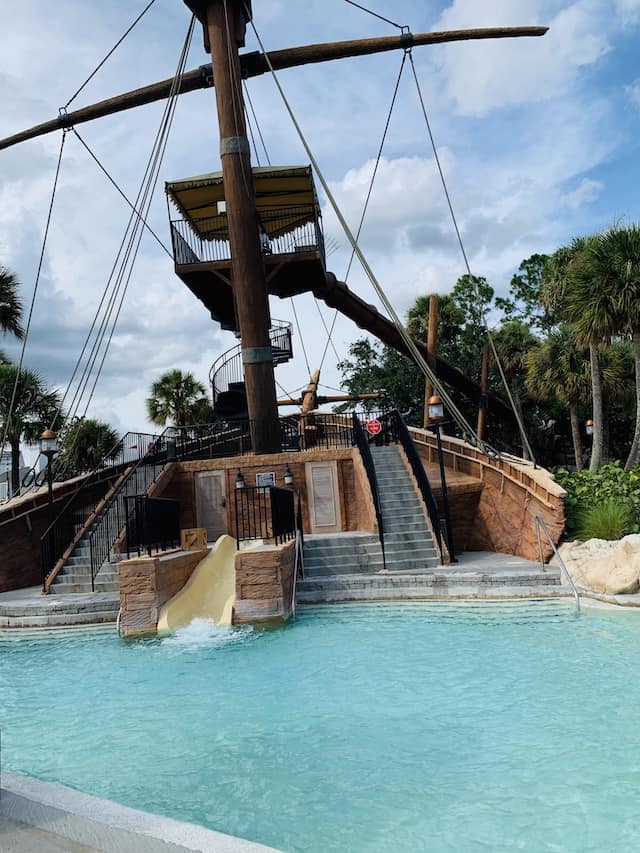 Many of the pools also have awesome splash pad areas if you have little ones. My two love the "water playgrounds" as they call them. Grand Floridian, Polynesian, Animal Kingdom's Kidani, Port Orleans French Quarter, and other resorts all feature awesome set ups.
I honestly have never met a Disney pool I didn't love. Additionally, there are many off property hotels with fantastic pools as well to help set themselves apart from the plethora of competition.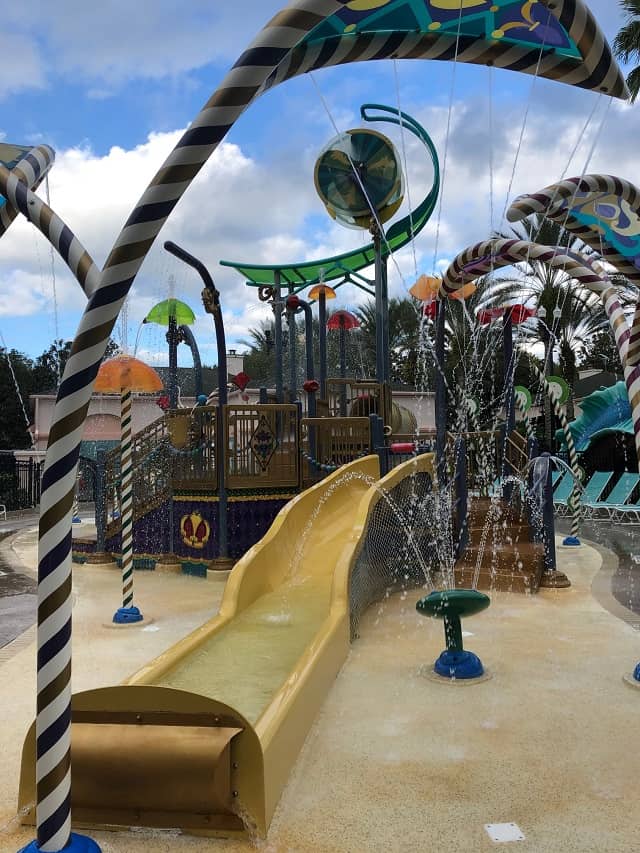 Now, if you are still with me, you are probably thinking, "but, this article is about January. Who swims in January?" I have some good news for you! In Florida, many winter days are warm enough for swimming. Additionally, all Walt Disney World pools are heated!
This means that you can potentially enjoy the pools all year round. In fact, I have been in Disney pools in December, January, and February with no problem many times. If your travel party is like my family and love the water, then it can be really fun to have a midwinter swim to tide you over until summer.
Many people intentionally build pool time into their itineraries. This is particularly true for travelers who like mid-day breaks or travelers who like to incorporate rest days into their trips.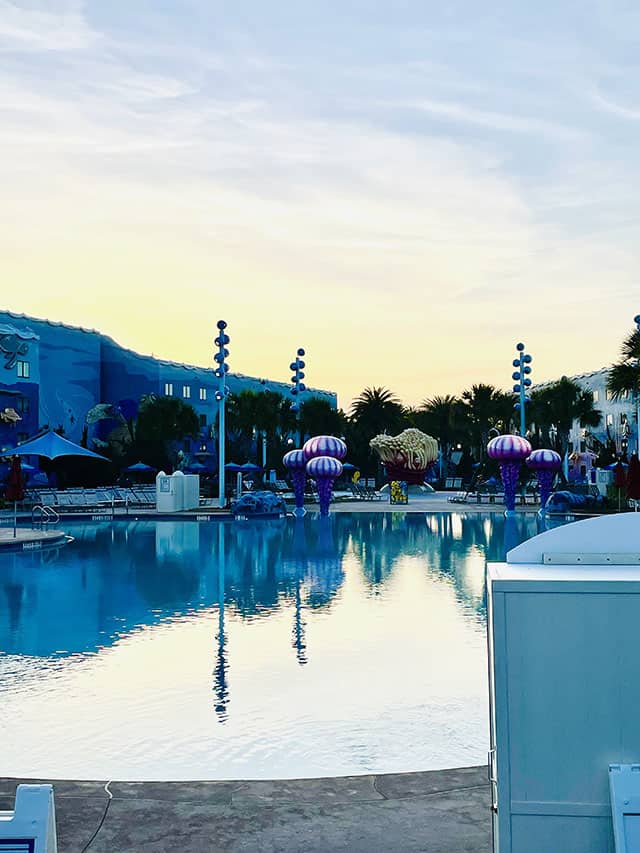 I am one of those people because my kids adore the pools. We like to do a semi-rest day with a fun breakfast followed by time at the pool and close out with an evening at Magic Kingdom.
If you have warm, dry weather and can squeeze in some time at the resort pool, I would highly encourage it. It's a great way to relax and have fun.
1. Epcot's International Festival of the Arts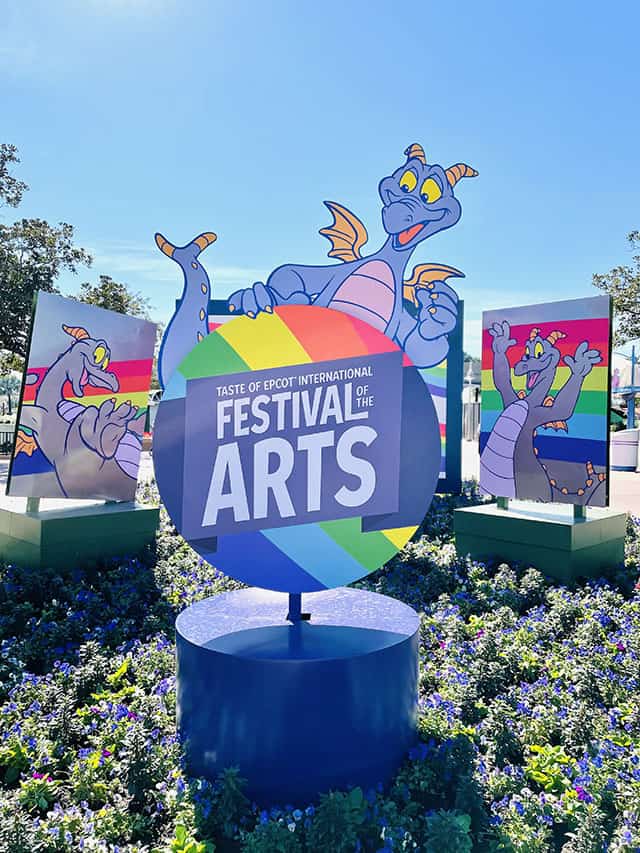 I am a sucker for an Epcot festival. I love them all. But,  EPCOT's International Festival of the Arts is my very favorite. The 2022 festival runs January 14-February 21. Like all of the other festivals, guests can enjoy a variety of food studios scattered around the World Showcase and Future World. For a full rundown of the menus, Monica's got you covered here.
Many of them serve dishes that are almost too pretty to eat.  But, you should, of course, eat them because they are generally delicious.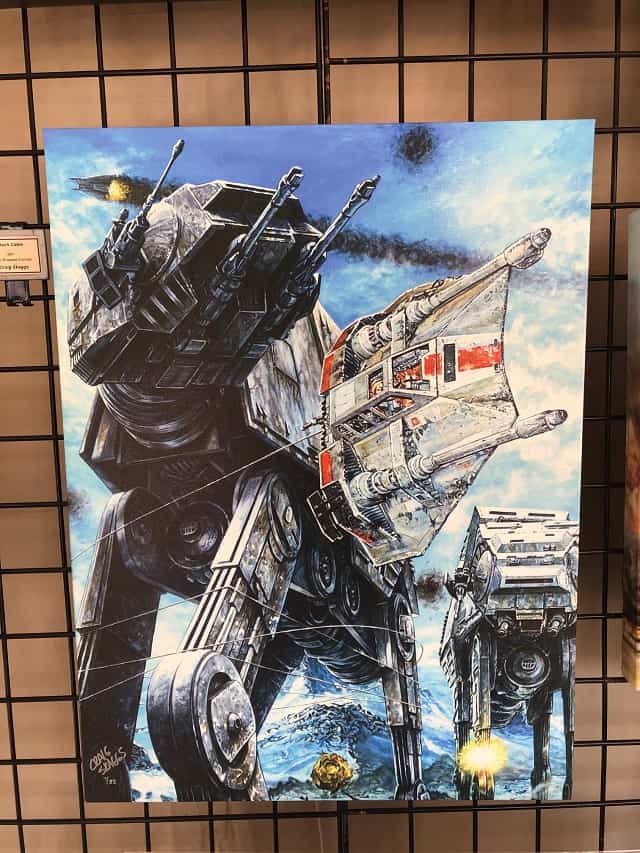 I also find I enjoy eating festival food more during the cool months. Sure Food & Wine offers delicious treats, but have you ever tried eating festival food without wondering whether the salt you taste is an ingredient or whether it's just sweat? That's easier to accomplish in the winter months!
But, the best part of the festival lies beyond the food. Epcot brings in brilliant artists to display their creations. Sometimes you can even catch an artist in action. I love seeing the paintings come to life.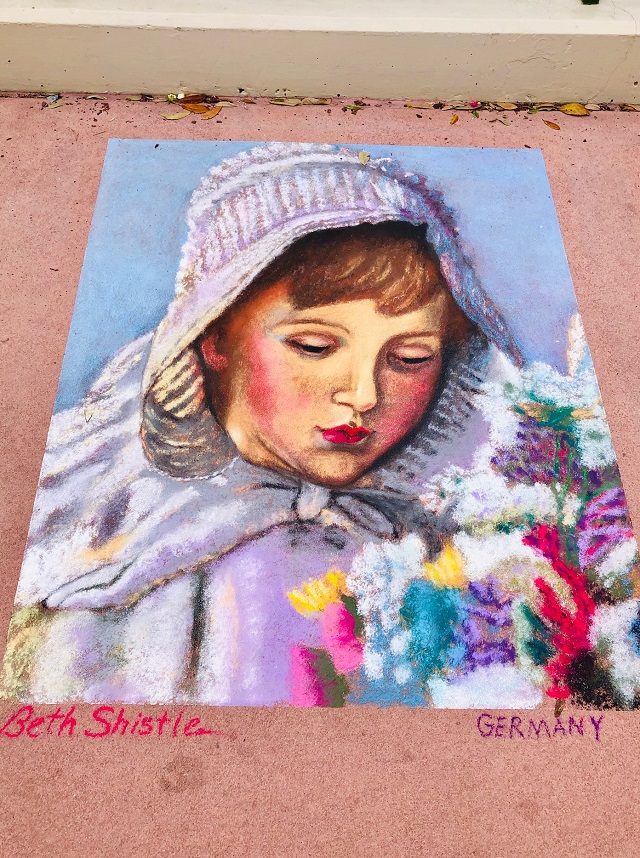 Artists also decorate the park with stunning chalk art. Special decorations adorn the World Showcase buildings featuring favorite characters. It makes World Showcase more inviting for children.
I have been every single year, and I have yet to be disappointed. If you love the arts and you love Disney, you will appreciate all there is to take in.
Bonus: Disney's 50th Anniversary!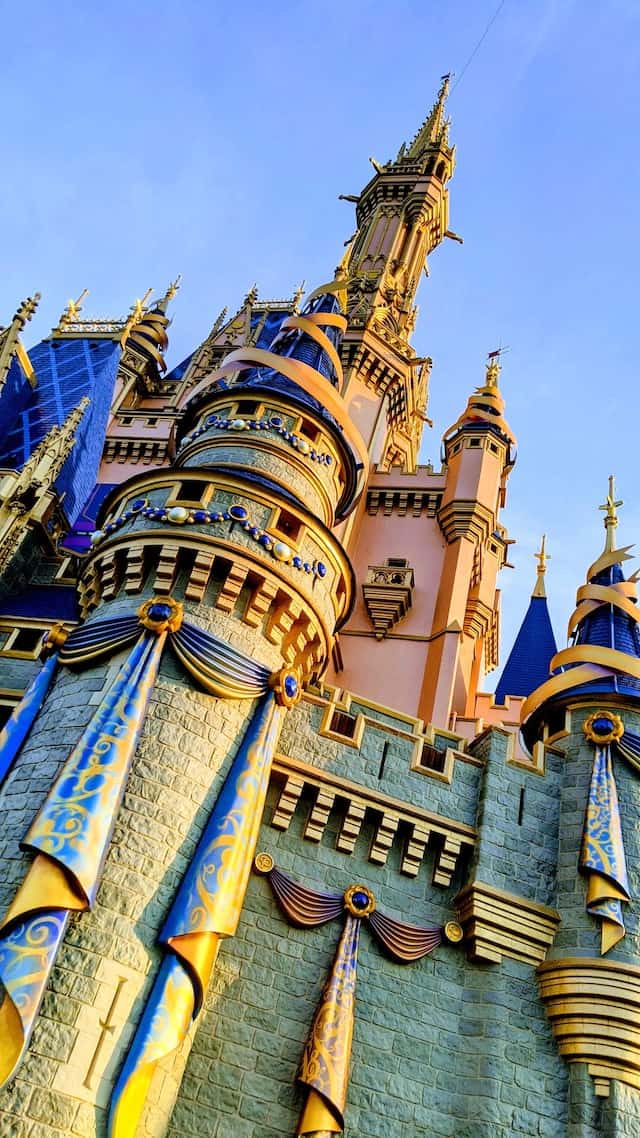 Guests traveling any time in 2022 can enjoy Disney's 50th Anniversary celebration! This is because while the anniversary was in October, the celebration lasts a full 18 months.
Magic Kingdom is celebrating with special decorations, particularly the castle's elegant paint job and adornments. The characters don 50th anniversary garbs.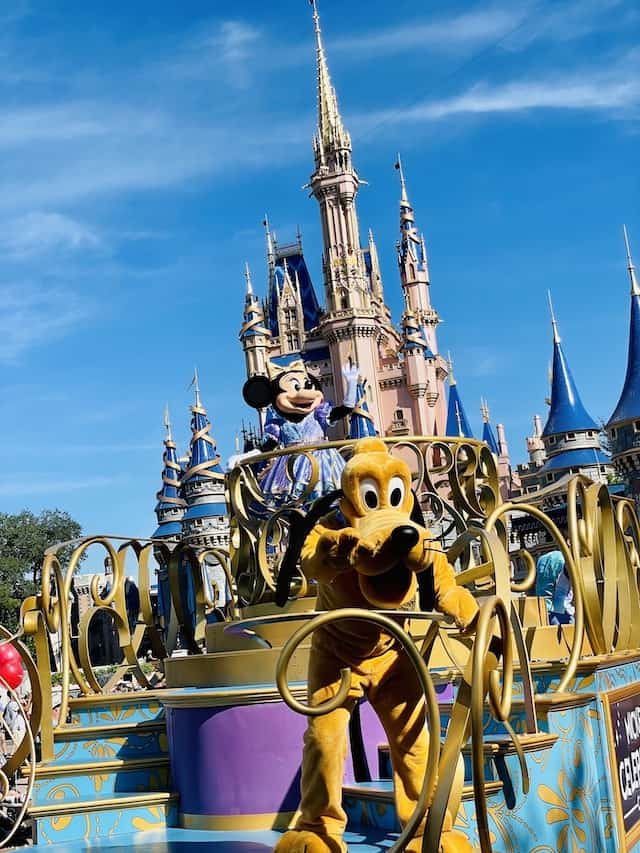 There is a special cavalcade as well. Guests can also enjoy the beauty of Beacons of Light including the popular light display adorning Spaceship Earth.
Of course there are also all sorts of paid extras such as dining and firework events. An there is plenty of merchandise to be had as well to commemorate the celebration.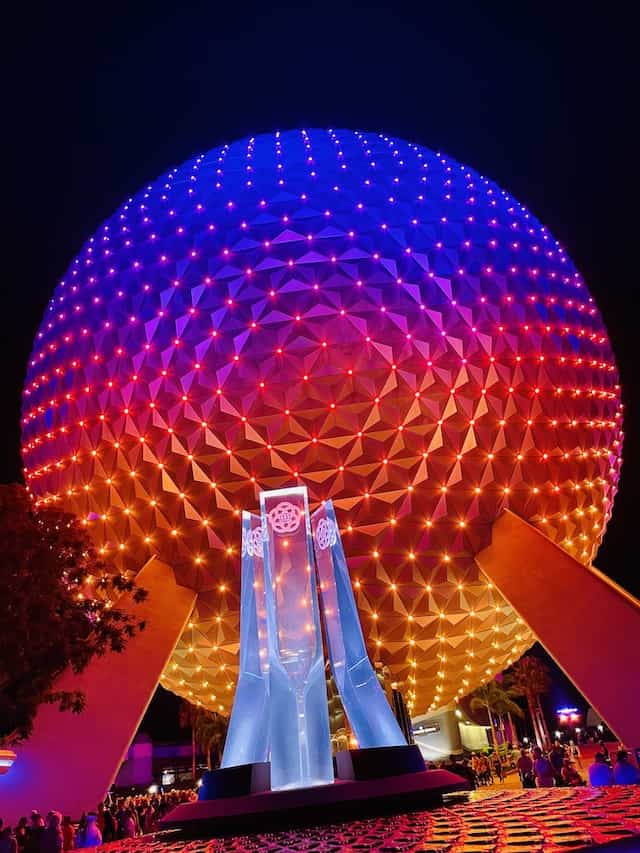 Overall, Disney can be fun any time of year. And I can find things to like about any month of the year. But for my part, I will go in the early part of the year whenever I am able.
Have you ever been to Disney in January? When is your favorite time to visit? Let us know on Kenny the Pirate's Facebook Page, or join our Crew and continue the discussion.