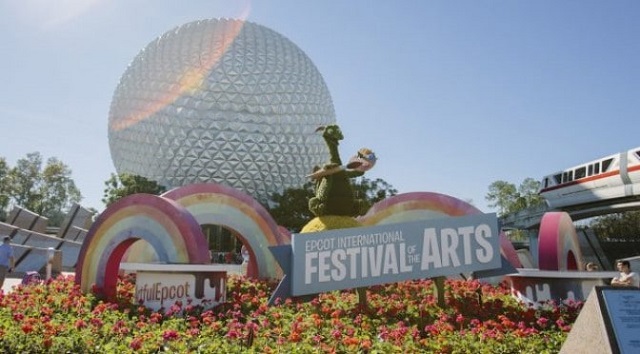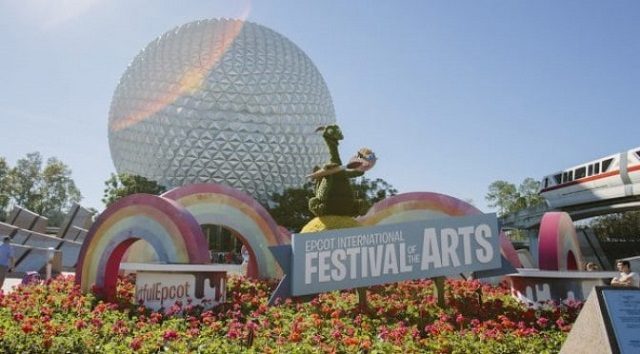 Epcot is host to numerous festivals throughout the year. Although I enjoy all of them, my all-time favorite is the International Festival of the Arts.
Each Epcot Festival has merit; in fact, Kenny the Pirate writers have a diverse opinion of which one is "the best." But, for me, Festival of the Arts has an edge. If you will be in Epcot any time between January 17 and February 24, 2020, you can experience the festival for yourself!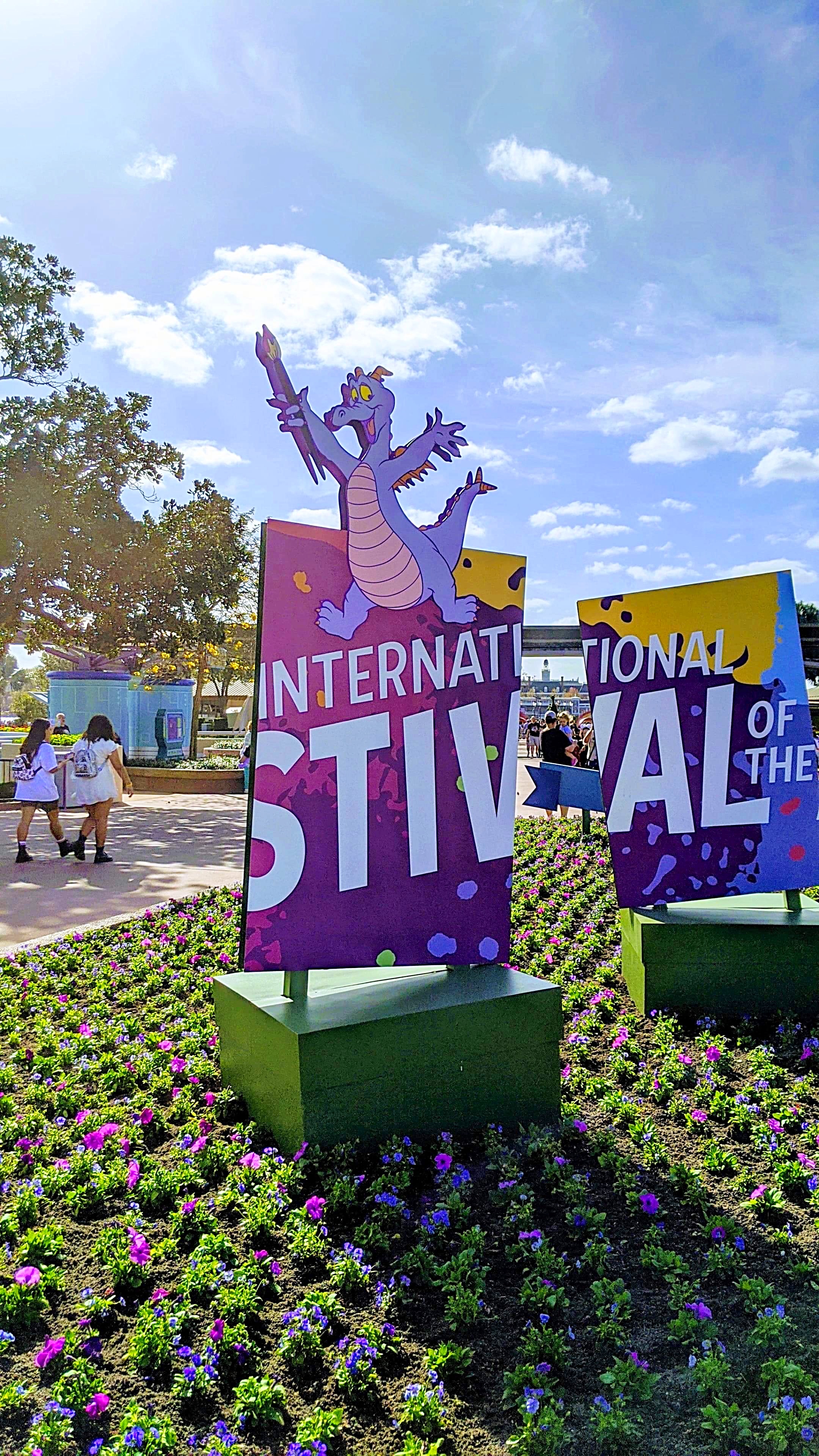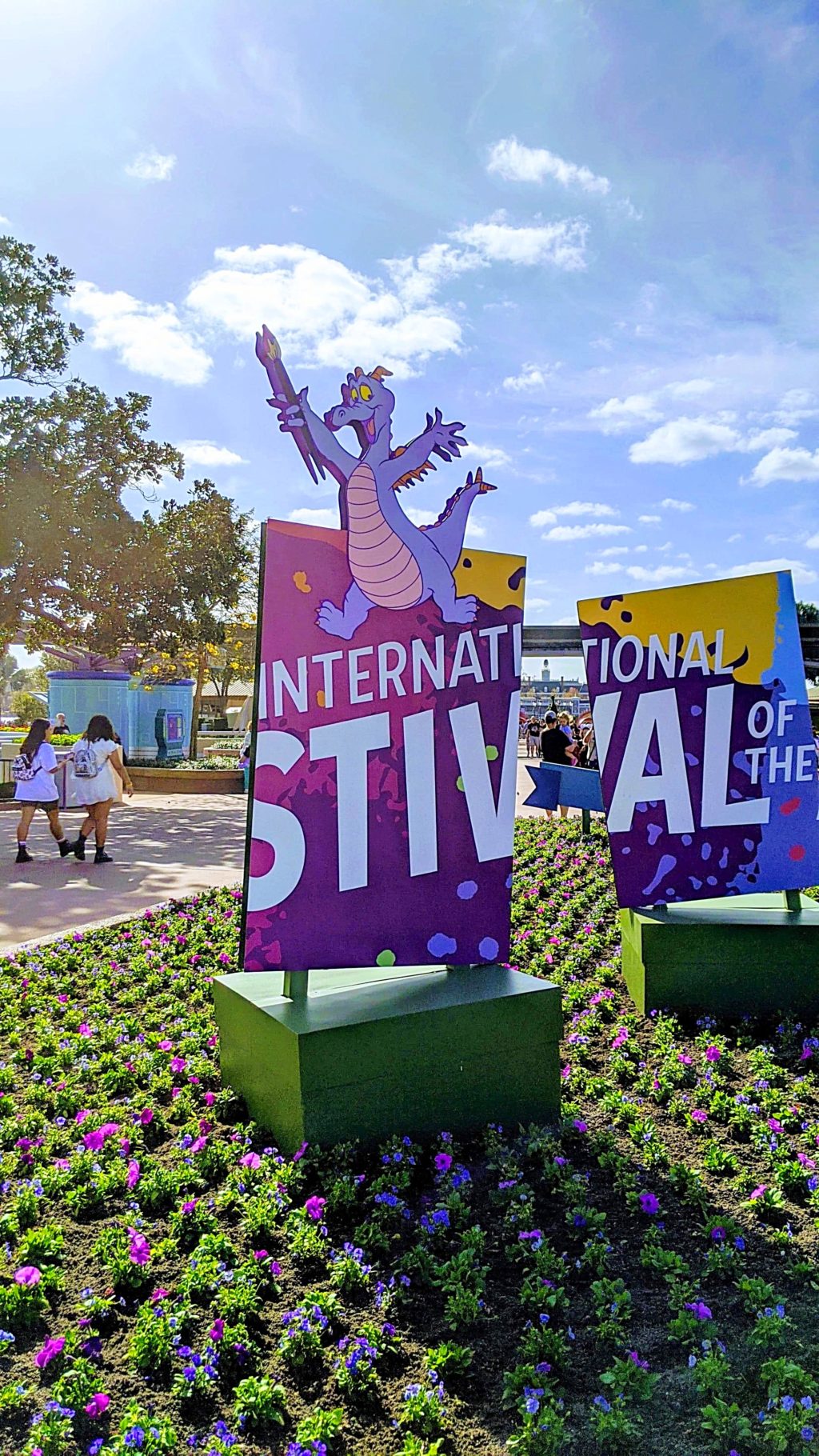 1. Art
If you love visual arts, the International Festival of the Arts is going to be fun for you. You can find featured exhibits throughout Future World and the World Showcase featuring Disney-inspired art. Mediums of a diverse array ranging from sidewalk chalk to oil paint are represented.
The sidewalk chalk art lining the bridge to Future World is particularly beautiful. I am amazed at what artists can accomplish with chalk.
The World Showcase also has chalk character drawings hidden throughout. It is fun to hunt for them. My family especially loves looking for character paintings near the character meets. Last year, my children's favorite was this fun rendition of Donald in the Mexico Pavilion.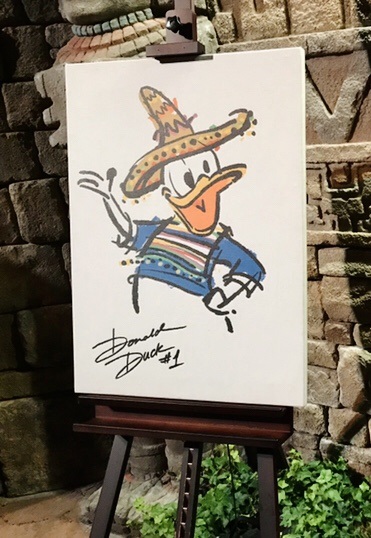 There is plenty of art available for purchase at a variety of price points if you want a little piece of the festival to bring home.
Sometimes, you might even catch an artist in action. We watched an artist doing some sketches from her display in World Showcase one evening during the festival, and she gifted my little boy one of her sketches.
2. Art You Can Eat
The Festival of the Arts includes a number of food kiosks and is like a mini Food and Wine Festival. While I love Food and Wine, I prefer sampling the items at the Arts Festival because sometimes the weather during Food and Wine can be too hot for enjoying some of the hot dishes.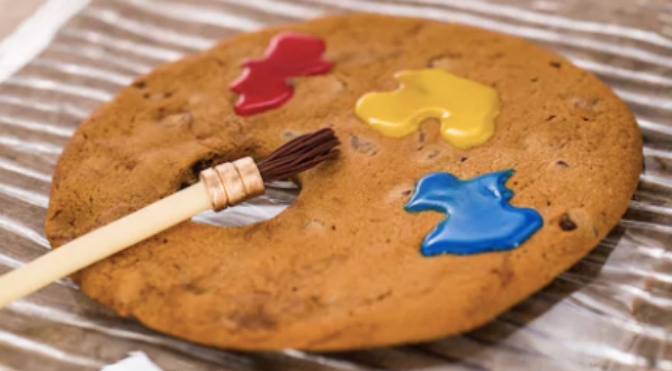 The food at Festival of the Arts is prepared beautifully, and most of it is really tasty. The kiosks boast a variety of savory and sweet options as well as alcoholic and nonalcoholic drinks. (Stay tuned for a detailed review).
Click here to check out the menu offerings. You can find full menus and pricing on Character Locator as well. Just navigate to Epcot, then Menus, and the Arts Kiosks are listed at the top!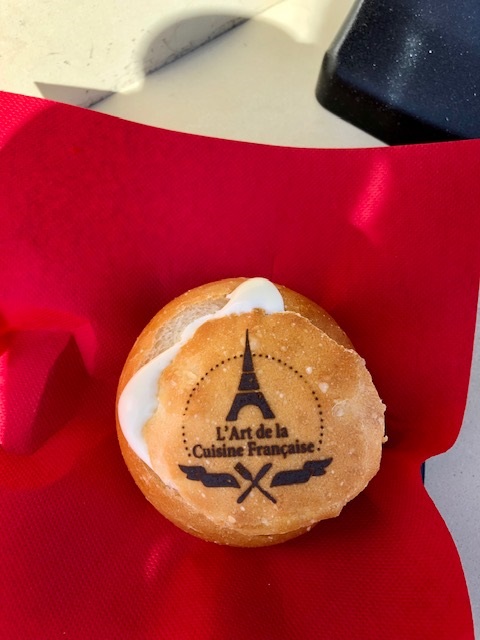 3. Art You Can See Performed
If you love Broadway, you will love the Disney on Broadway Concert Series. Concerts featuring popular artists like Kissy Simmons and Kevin Massey are held three times a day on the stage in the America Pavilion. Seats are available on a first-come, first-served basis. Check out the line up of performers here.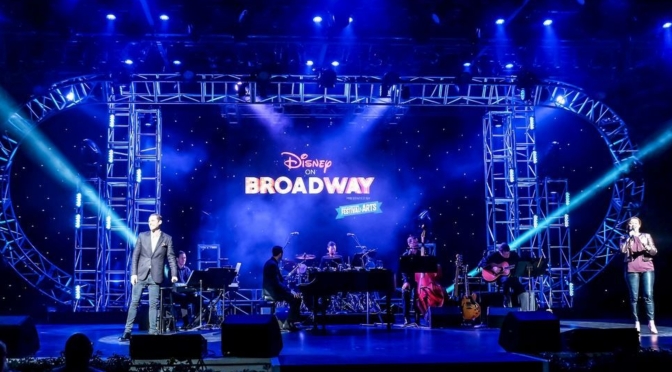 If you are interested in a dining package with reserved seating for the shows, you can book one at various Epcot table service restaurants. For more details on dining, click here.
You can also witness a variety of performing arts throughout the duration of the festival such as living statues and local talent. One of my favorite performances is Art Defying Gravity, which is a pair of acrobats performing amazing stunts. The show is available on weekends.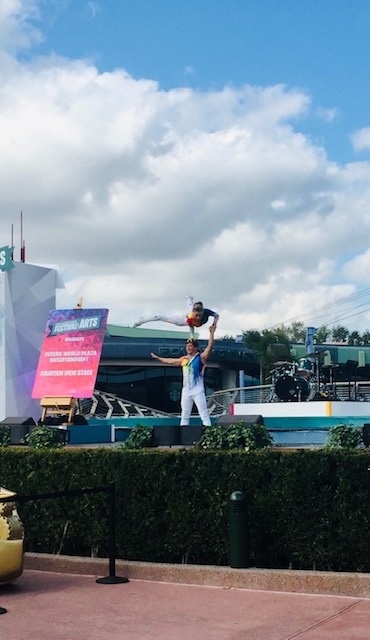 4. Art You Can Create
My family loves taking part in creating the paint by number mural that is available during the festival. It is fun to see it transform if you have a chance to walk by more than once.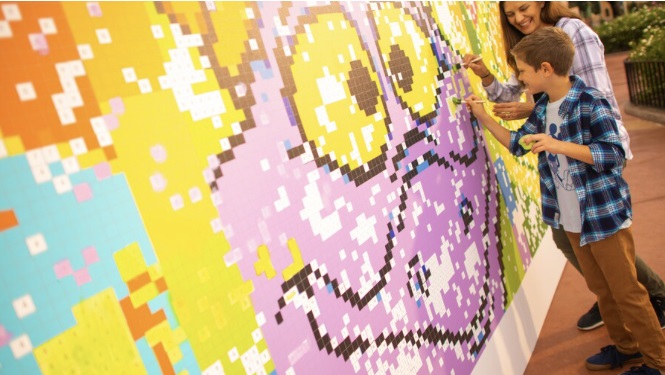 There are also art classes you can participate in for a fee. Drawing classes, 3D art, and painting classes are a few of the offerings. They provide participants with both an educational experience and a unique memento to take home.
5. Art You Can Play With
This year, there is also an opportunity for children to take part in the creation of sidewalk chalk art. My own little ones love to decorate our driveway with chalk creations, and I imagine they will be fond of the opportunity to leave their mark on Epcot.
For a small fee, the festival also offers a scavenger hunt that children and adults alike can have fun participating in. This year's hunt features a special set of pins as the prize.
Additionally, you can have some fun photoshoots that put you inside of masterpieces like American Gothic or Scream. PhotoPass photographers are available on a schedule to capture memories of your travel party taking over the subject matter.
Have you ever been to Epcot's International Festival of the Arts, or are you planning a trip this year? Tell us about your favorite foods and experiences on the Kenny the Pirate Facebook group by clicking here or by using the Facebook button below.