Will you be visiting Walt Disney World soon? Are you bringing your children along? Are you a little anxious about visiting because it's not going to be quite the same? Keep reading to find out how you can be prepared to make the best out of it and still have a great trip.
Disney Kids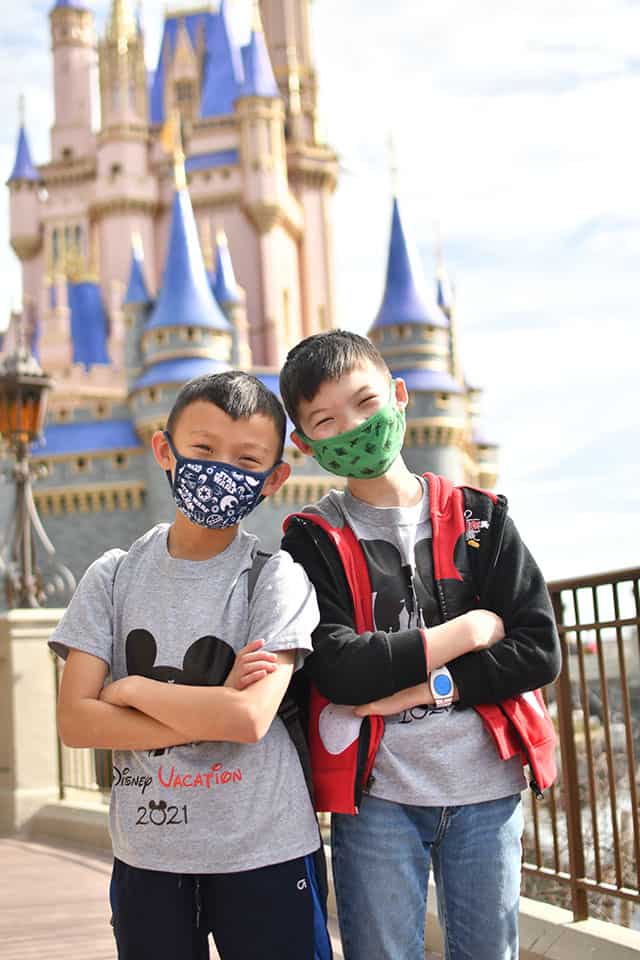 Disney kids have to be some of the best kids around, isn't that right? After all, if you know or have a Disney kid yourself, chances are you are a Disney adult. You can read all about why it's cool to be a Disney adult here.
They may not know they are in fact, Disney kids, BUT they are typically kids who have visited Walt Disney World more than once, watch Disney movies, play with Disney toys and imagine being a Disney princess (prince) or maybe even a superhero.
Basically, their life revolves around Disney thanks to the Disney adult in the household and they just think that's normal.
Growing up in a Disney family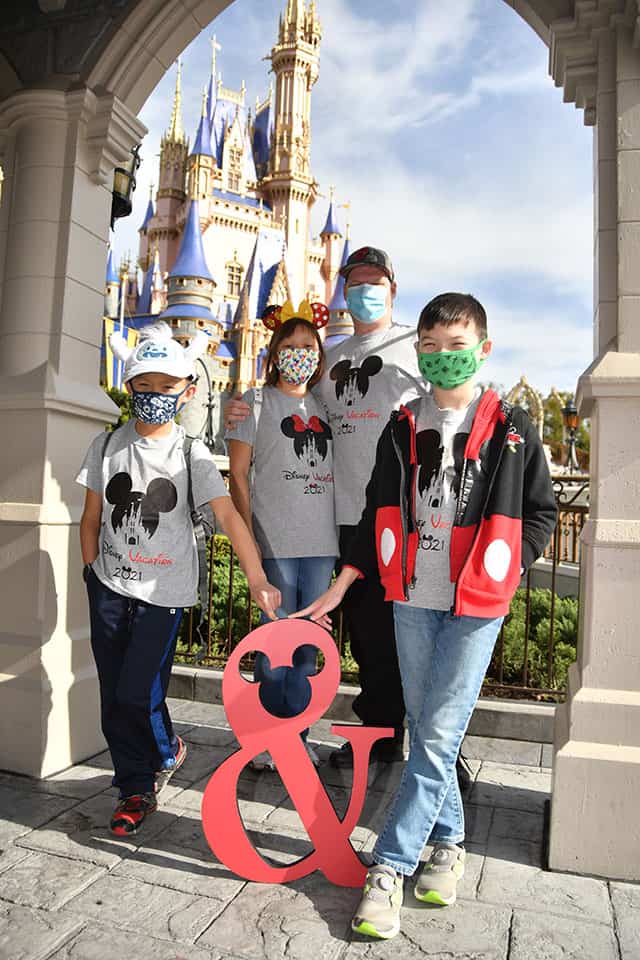 I (Maggie) am going to share what my children missed the most after a recent trip to Walt Disney World since their reopening.
It's no secret that I am a Disney adult. I grew up being a Disney kid, so it just feels right. Once I felt ready to take my children to Walt Disney World, I jumped at the chance to go and now it seems like all of our family trips are either to Walt Disney World or on a Disney cruise.
One of the perks about being a Disney kid is that you are going to have a fantastic visit to Disney. Your Disney adult will not accept anything else and is on top of all of the planning.
So, you can imagine my two boys who are nine and ten are pretty used to having really awesome vacations. There is no question that they are spoiled. They know all about FastPass and rope drop. Meetings with characters were always one of their favorite things to do and we have been fortunate enough to stay at some really nice resorts.
A different kind of visit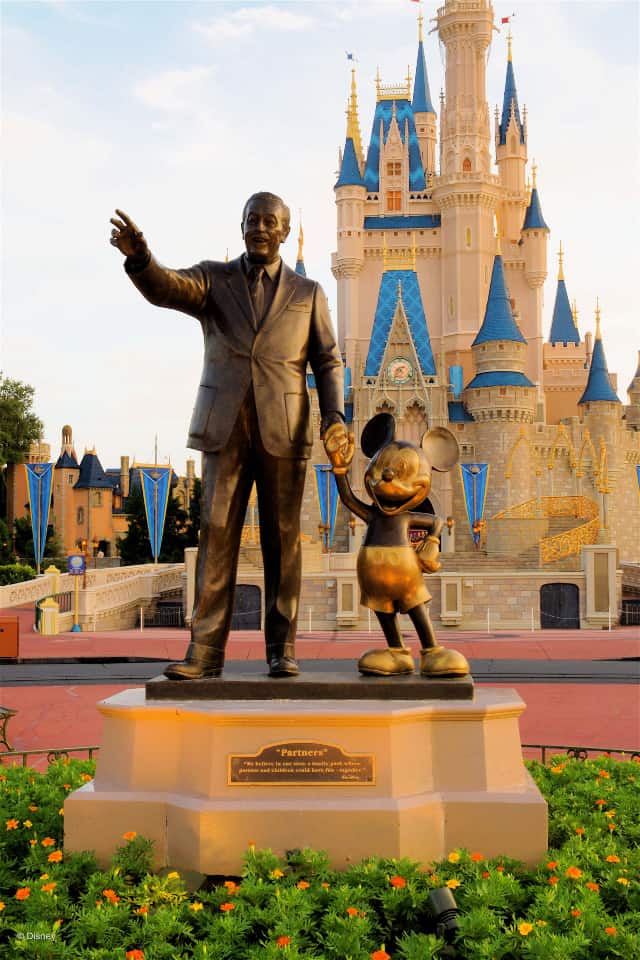 After the parks reopened, I was not sure whether or not I wanted to take my family. Going myself is one thing, but taking everyone else is something I needed to consider. Was it safe? Would they still have fun with all of the new safety protocols in place? Are they old enough to understand that they cannot hug Mickey right now? Most of all, would they be okay with all of that?
All of these things are hard things to grasp for little kids. Some grown adults are not even sure they want to visit because everything is so different. Why spend all of your money on a trip that will not be what you have grown to expect from Disney?
Kids are pretty resilient though and often times they tend to just go with the flow and follow whatever they are told to do. Think about the last school year for your children. Were your kids in school at all? If they were, they most likely had to wear masks all day long. Lunch was probably served individually at their desks in their classrooms. They probably sat in a desk with plastic dividers up all day long.
If they were not in school, then classes were taken online at home. Kindergartners up to students in high school were all sitting at home being taught virtually. It's something that would be unheard of from when I was growing up. Yet, they all marched on, wore the masks, did the zoom meetings and finished one of the most challenging school years ever. Some even graduated!
Strange things are happening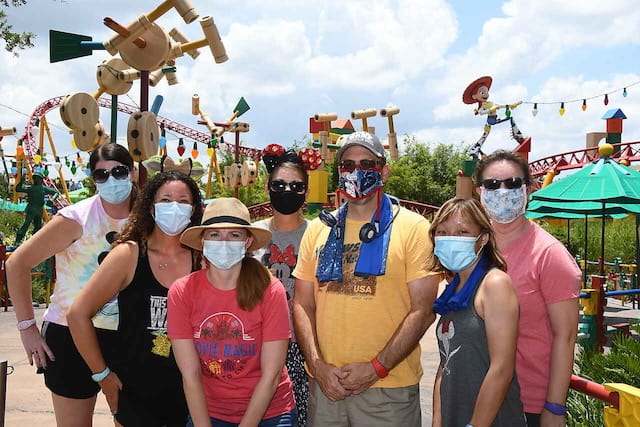 Let's say everyone has settled on the fact that going to Walt Disney World is what you want to do as a family. You are going to Walt Disney World! But wait… it looks different. While many policies are beginning to relax and be adjusted, there is no question about it. Your trip is going to look and feel different.
Masks are now optional for all guests who are fully vaccinated. Guests also no longer need to wear masks outside or while taking pictures! Feel free to walk down Main Street U.S.A. mask free.
This is quite different than from when my family visited in January earlier this year. At this time, everything was still strictly enforced and many policies were not relaxed.
Even though many policies continue to be adjusted, there are still many things missing. We are still missing FastPass, character meet and greets, fireworks, and parades. Many restaurants and experiences remain closed.
Top five things kids miss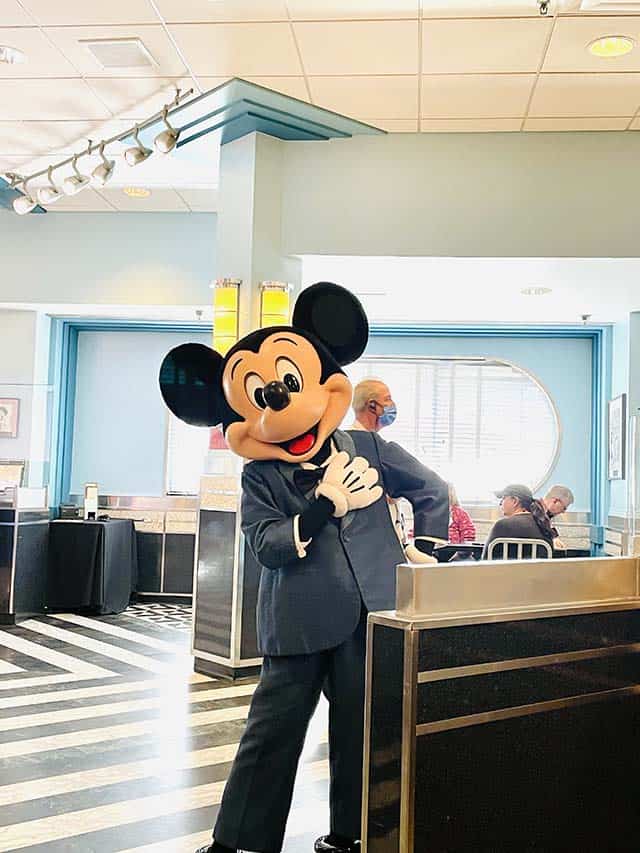 If you have gotten down this far, thank you! After a recent visit, I asked my children what they missed the most from Walt Disney World. I am guessing their answers will be pretty similar to other children and some might even surprise you.
Here is what they said. As a bonus, I have some tips on how to make the best of it and still have a good time.
FastPass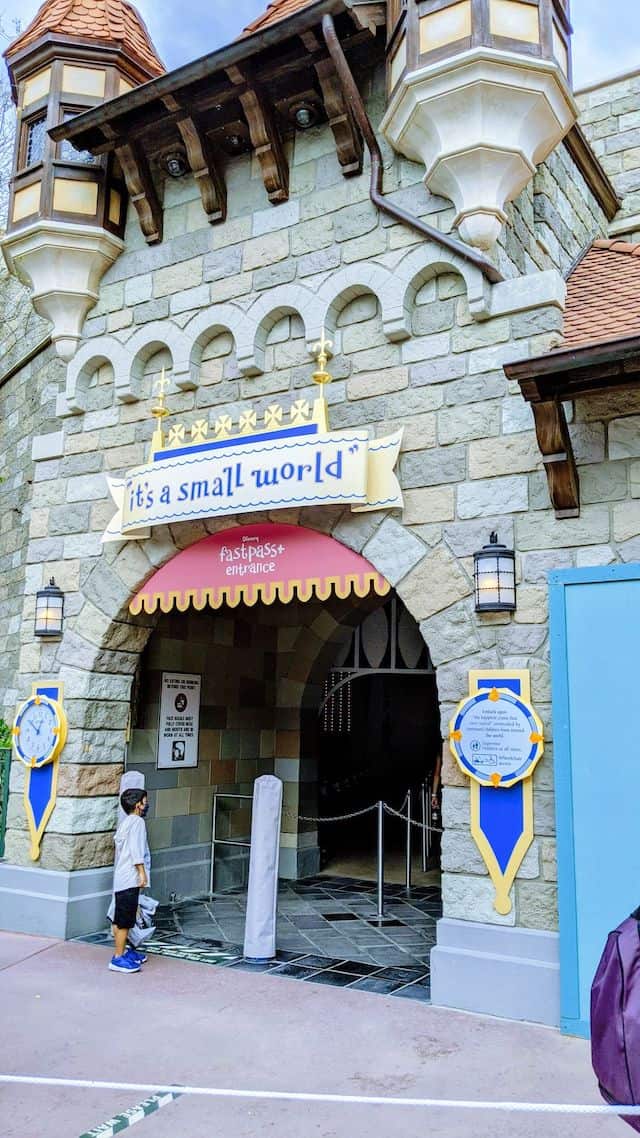 Bring back the FastPass! With capacity only increasing, guests are really beginning to suffer without having a FastPass. We have already seen this evidence with EPCOT's recent rope drop opening.
Keep in mind our visit was in January and capacity was less than what it is now. Even then, my kids were like, what? No FastPass? Why? This was the first time my children visited without having a FastPass, so it was all new to them… and news flash. They did not like it.
Don't forget about Character Locator! It is still a valuable tool for vacation planning and is updated frequently.
How to deal? The best way is to follow Character Locator. Be sure to check out the 2021 Touring plans. Another way is to either be prepared to get to the parks early or arrive later and ride popular attractions towards the end of your day.
Character Meets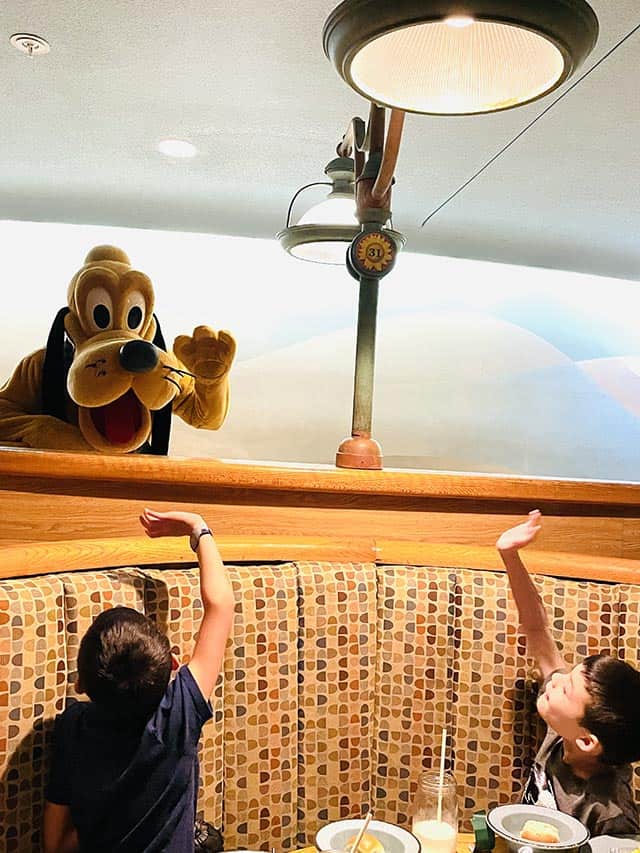 When children visit Walt Disney World, they will usually want to hug the characters. It's one of the best things about visiting! What is a visit to Walt Disney World without hugging Mickey Mouse? It is not the same and even adults miss it. Mickey misses it. The children definitely miss all of the warm hugs.
The characters have not gone away completely, but it is not the same. We wave to Mickey and Minnie from a distance now. They do not visit your table at character meals like before. Some meals like The Crystal Palace and 'Ohana, for example, are no longer character meals for the time being.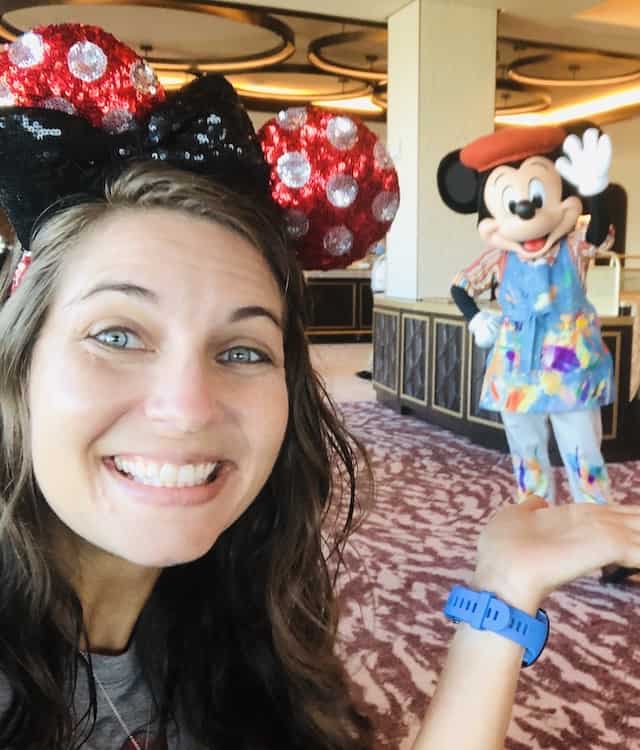 What to do? There are still character cavalcades, pop ups and a few select character meals. Though none of these are an actual "meet", it's still a chance to see your favorite characters.
My boys really enjoyed Garden Grill and Chef Mickey's. Don't forget about Topolino's Terrace, too!
We remain hopeful that character meets return sooner rather than later. With a recent survey going out to guests regarding character meets, we are hoping this is a sign of it returning soon! Disney has said they are not quite ready for character hugs, but when the time is right we will be ready.
Firework Cruises and Dessert Parties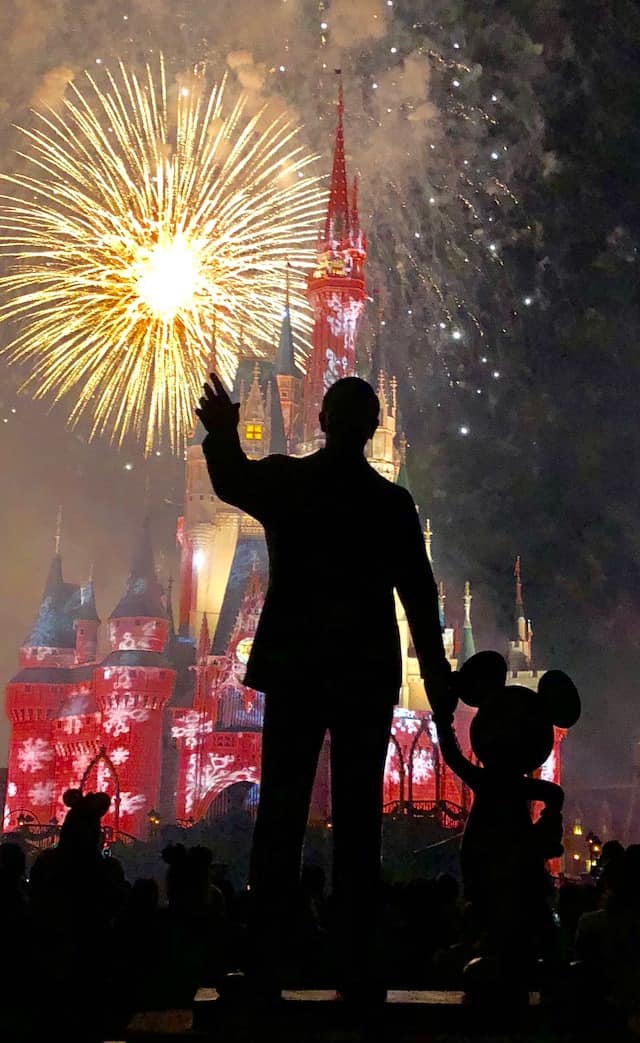 Fireworks are back! Magic Kingdom will begin testing fireworks in late June. You can read all about this exciting news HERE. Then, beginning July 1, fireworks will return to Magic Kingdom and Epcot! Check out the full details HERE.
Even though fireworks are back, the dessert parties and cruises are not. Our last trip that was "pre-covid", and we were lucky enough to take in a dessert party and the Pirate and Pal's Firework Cruise. Neither of those are available right now. Plus, Disney has not announced the return of Fantasmic! and the Star Wars fireworks.
Both Hollywood Studios and Animal Kingdom have not extended park hours because there is no nighttime entertainment. That could put a damper on your evening plans….or it could be an added benefit.
Truthfully, having a shorter time in the parks was actually a nice break for my family. It gave us more resort time and a little more time to relax. Take the extra time to enjoy things you might not have been able to do before at the resort, like watching the movies at night, pool time and just enjoying what the resorts have to offer.
Being Mask Free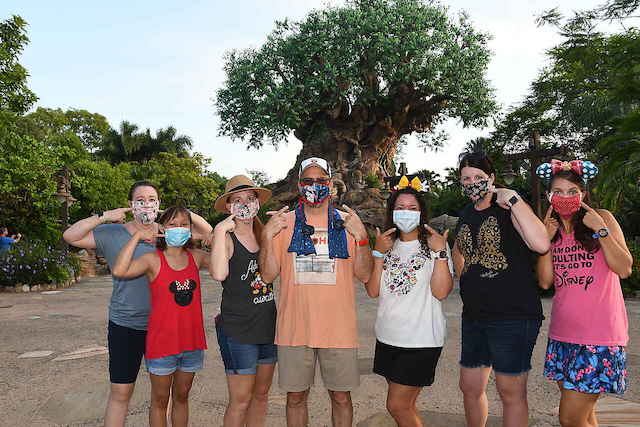 The other thing that stood out to my children were of course, masks. For my boys, while it did not bother them much since they were used to wearing a mask in school, it was still something they would have just rather not have dealt with all together.
With the recent update to Disney's mask policy, face coverings are optional for fully vaccinated Guests in most areas. However, you will still be expected to wear them on all Disney transportation including Disney's Skyliner, monorail, and bus transportation.
This is exciting news for guests, but it does lead to many guests questioning what to do for their children. As of writing, children under 12 cannot be vaccinated.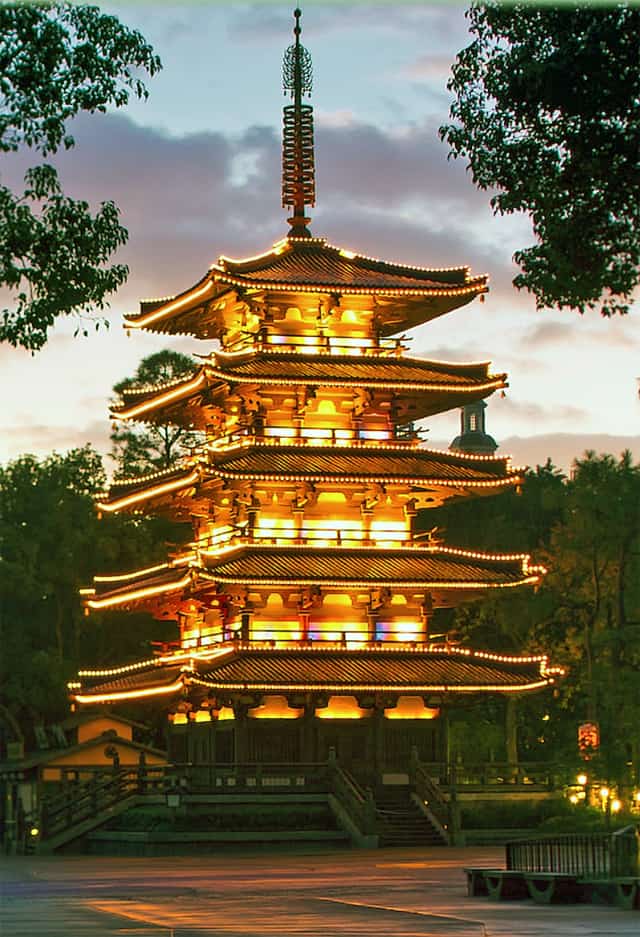 Disney is not requiring proof of vaccination, but is expecting guests who are not fully vaccinated to continue wearing masks in all indoor locations and on attractions.
With no enforcement and no proof of vaccination required, it seems like Disney is trusting everyone to use their best judgment and do what is best for their family and situation.
It's a difficult policy all around to enforce for Cast Members and guests alike. Hopefully in the near future, the policy will just be dropped all together as we inch closer and closer to the anniversary and a more "normal" visit.
Autographs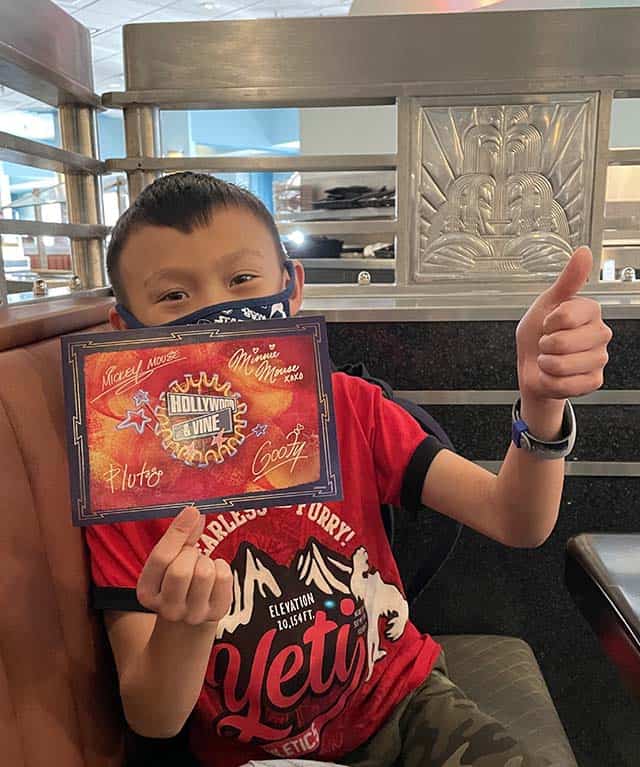 Finally, autographs! This actually took me by surprise. I was thinking meeting the characters was going to be their number one thing that they missed the most.
Turns out, my boys actually missed this the most. Forget FastPasses. Forget giving hugs. They missed handing Mickey their book, hat or whatever they happened to bring with them and having Mickey sign his autograph for them.
Unfortunately, I do not have any real solution for this one. Character meals will give you an autographed card after a meal, which may be Disney's attempt for replacing this. I appreciated this and thought the cards were a nice souvenir to bring home, but in all honesty, you really can't replace this one.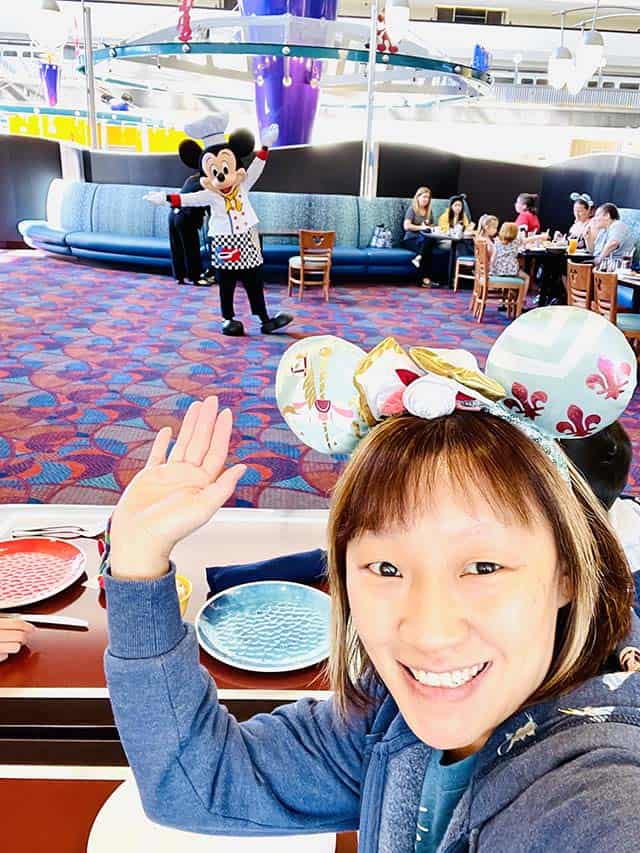 I do think that since the reopening of the theme parks, a new thing we have seen more of is having a selfie taken with a character, from a safe distance of course. Think about it. We rarely ever even thought of this because before we were always with the characters or hugging them.
So, go ahead and take all of the selfies! They turn out to be pretty cute and make for great pictures.
Have you taken your children to Walt Disney World since the parks have reopened? What did they miss the most if you did? Did they miss the same things or something else? Tell us about it in the comments below or on our Facebook page. Share them with us in the crew, too!
Maggie Baltz
Are you planning a vacation? Reach out to our trusted travel agency sponsor Authorized Disney Vacation Planner
Mouse Class Travel
!