Disney's newest Guest survey is all about character interactions, and specifically, character hugs! Could this signal the return of non-distanced character meets in the near future? Are we going to be able to hug our favorite characters soon?
Character Dining Experiences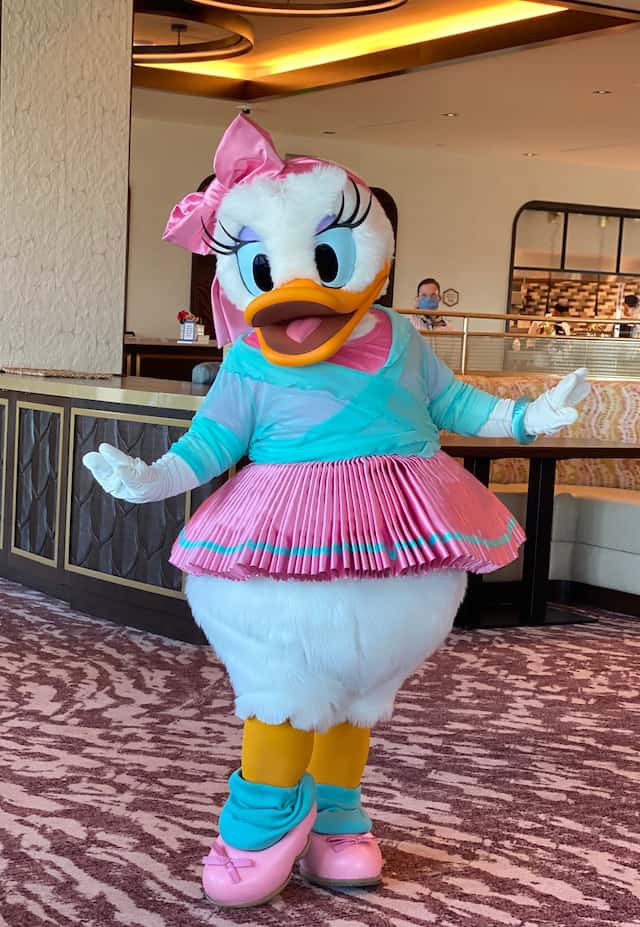 The first question of note asked about Guest's feelings about character dining and their current feelings. Disney is wondering if Guests purchased a character dining experience during their most recent trip.
If they did not, Disney is wondering if the reason was because of scheduling and availability or lower perceived value.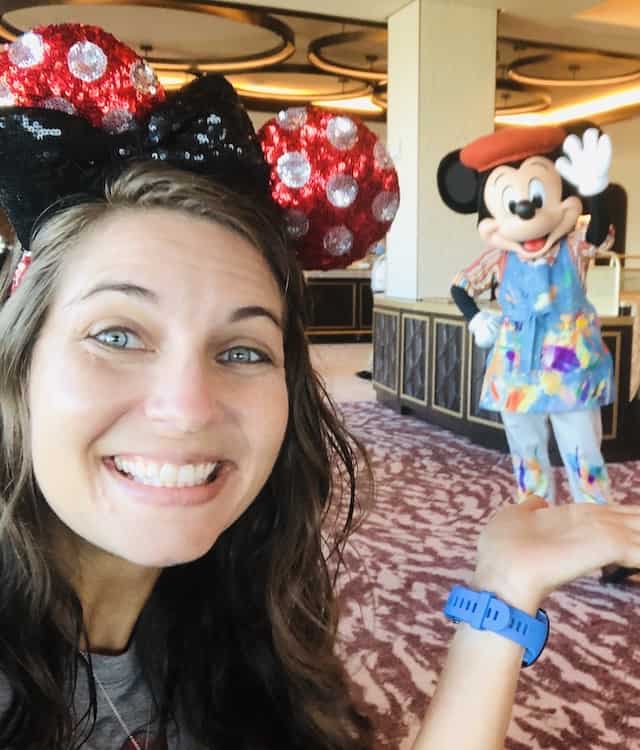 There are several character dining experiences available for Guests right now, and they all come with a high cost and a modified character experience.
Characters will come out and stand in designated spots and pose for socially distanced photos and dance around the room. Currently, there are no autographs given (but you will receive a card) or hugs allowed.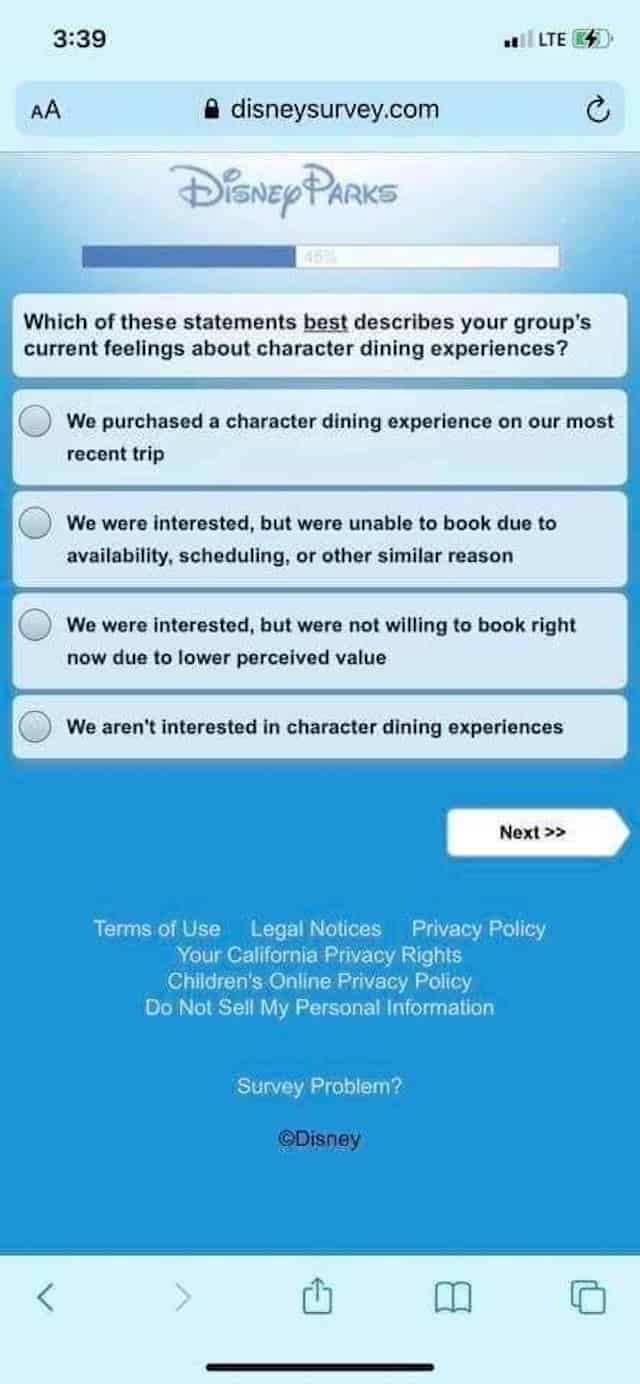 If you're wondering if a modified character dining experience is worth it, check out some of our reviews on Topolinos Terrace and Garden Grill!
While the character experience is extremely modified, these dining reservations often book up very quickly, suggesting there is no shortage of Guests who are interested in them. We can't help but wonder if Disney will make changes to the current dining modifications or keep them the same?
Character Hugs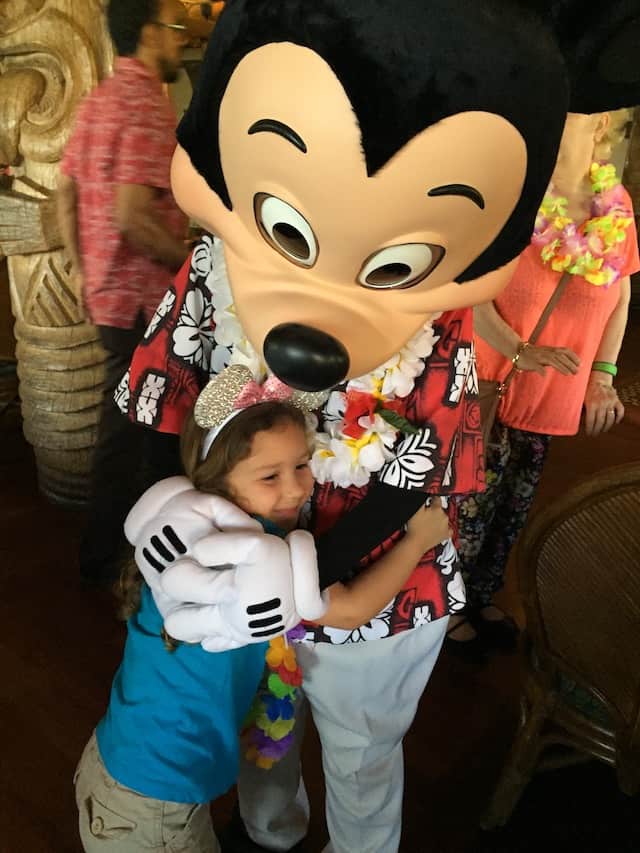 One of the things that sets Disney World apart from other Theme Parks is the amazing interactions Guests have with their favorite characters.
After all, you can't get a hug from Mickey just anywhere!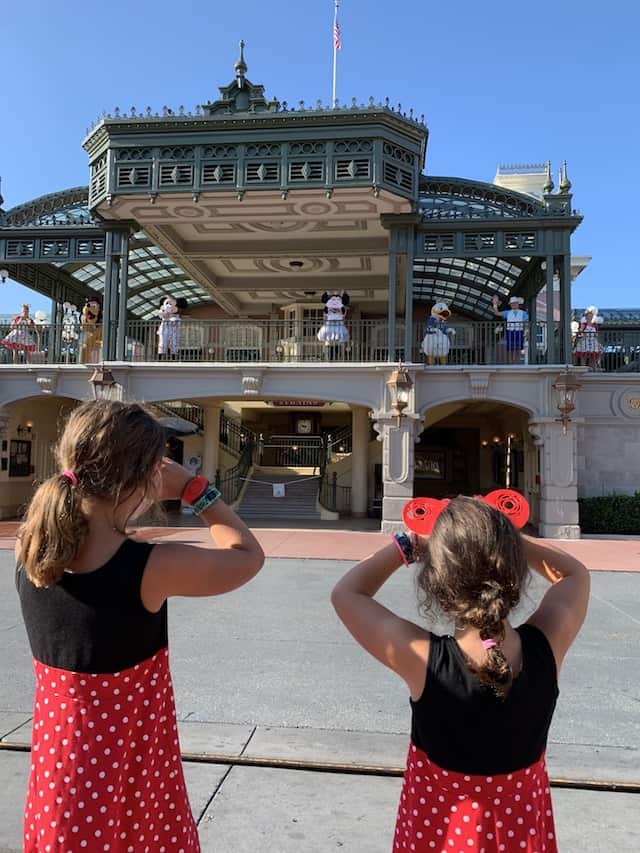 Disney has recently released a statement regarding character hugs.
WE'RE NOT QUITE READY TO BRING BACK EVERYTHING YET, BUT WE ARE OPTIMISTIC AND LOOK FORWARD TO THE DAY WHEN DISNEY PALS AND PRINCESSES ARE ABLE TO HUG ONCE AGAIN.
So many Guests recognize the value in meeting their favorite Disney characters, and many have said they won't return until they are able to hug their favorite characters again.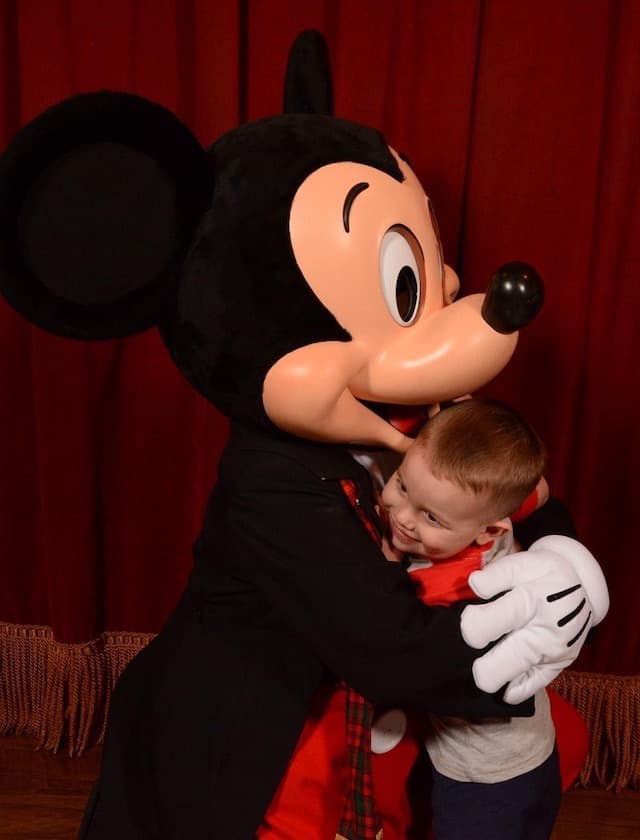 I can tell you, Mickey hugs are the thing I miss most about Disney World! I can't wait to get a big hug from my favorite pal again!
Disney asked some very specific questions about Guest's feelings on character hugs.
If you had waited to personally meet with Mickey Mouse during your most recent visit, would you have expected to be able to hug him?
Only two answers were given: yes or no.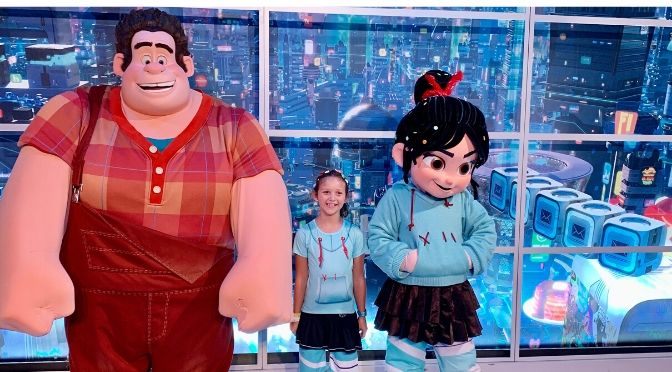 They took it a step further and then asked "if you had waited to personally meet with one of the Disney Princesses during your most recent visit, would you have expected to hug them?
These questions have us wondering: is Disney gearing up to bring back character meets?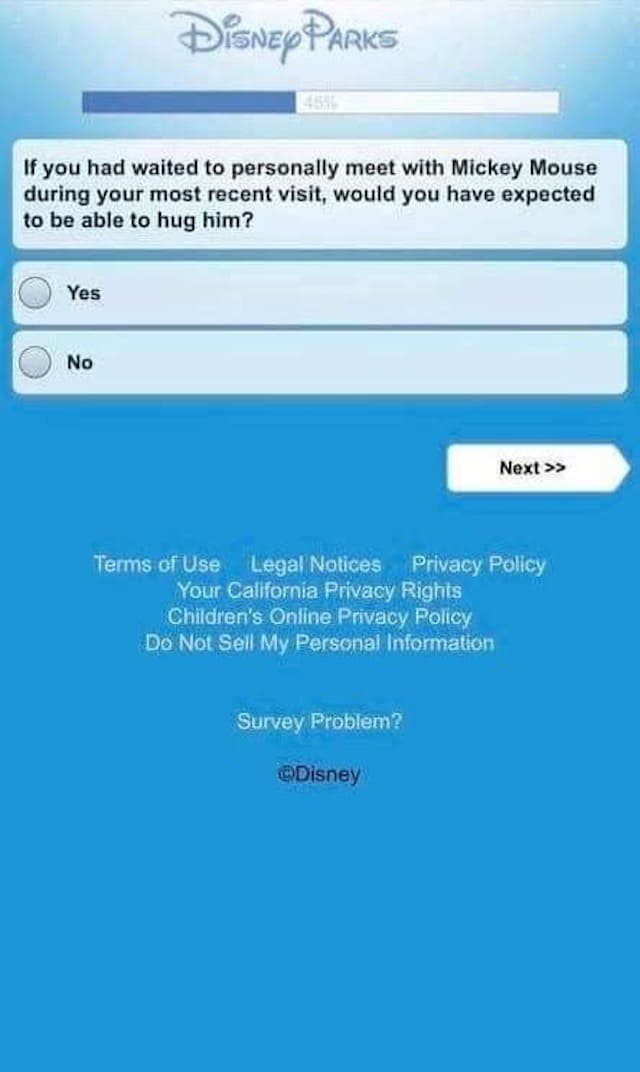 But the question specifically asking about hugs is interesting. Are they planning to return to non-distanced meets, and trying to determine if hugs or contact would be allowed?
Character Meet and Greet Locations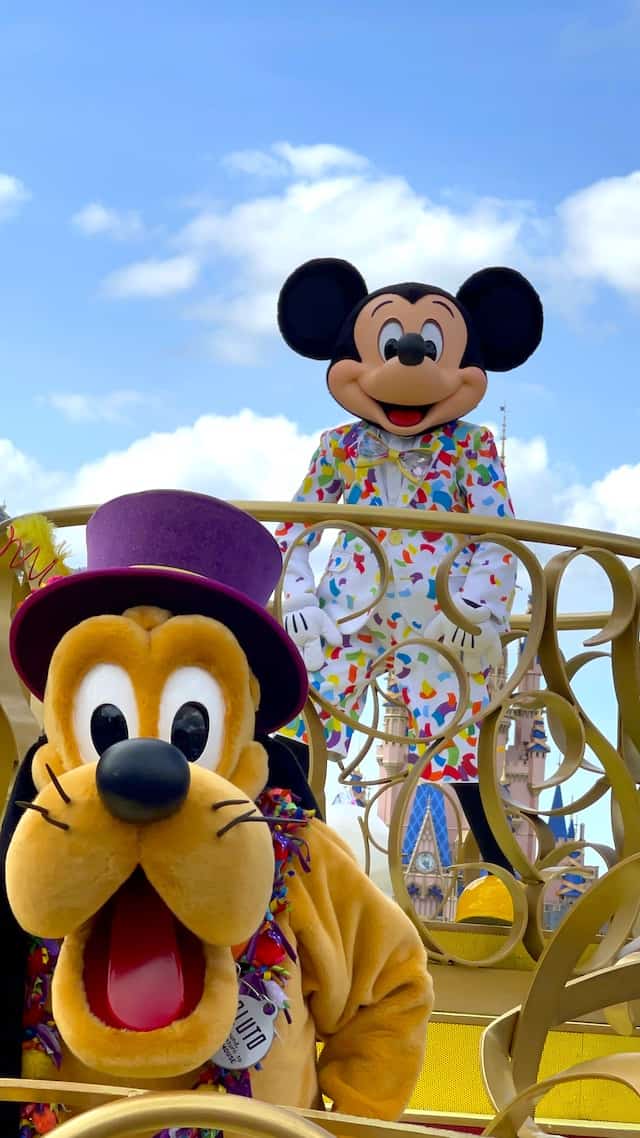 Finally, the last question of note was all about Guest's feelings on meeting with the characters.
Disney asked Guests if seeing characters in a cavalcade, show, or spontaneous sighting was enough for them, or if they would still be willing to wait in a line to meet them.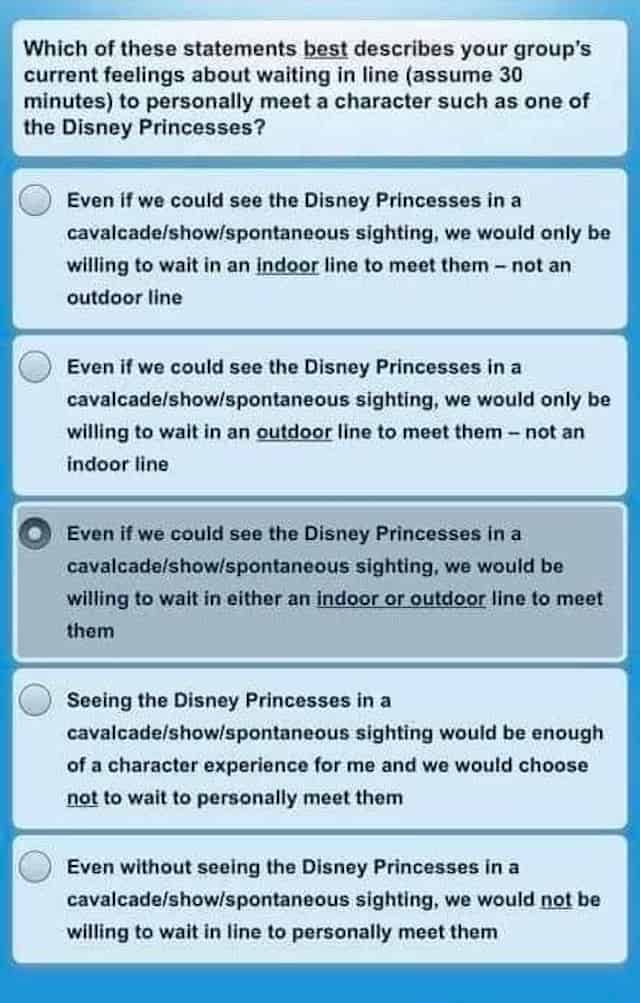 Guests were further asked to think about whether or not they would be willing to wait in an indoor or outdoor line to meet their favorite characters.
Are non-distanced character meets returning soon?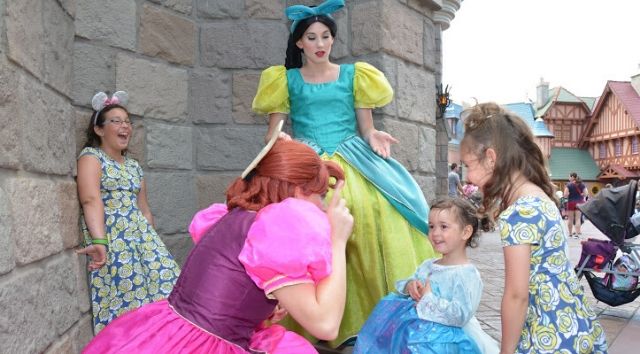 With these questions, it appears Disney may be trying to bring back non-distanced character meets to us soon. While we aren't sure what capacity they will return in, or even when they will return, we do know one thing for sure:
Disney World just isn't Disney World until we can get that Mickey hug.
What do you think of these survey questions? Are you waiting to return to Disney World until you can hug your favorite characters? Share your character interaction thoughts with us on Kenny the Pirate's Facebook page, or join our crew and continue the discussion!
Are you planning a vacation? Reach out to our trusted travel agency sponsor Authorized Disney Vacation Planner
Mouse Class Travel
!