Disney is relaxing its face mask policy! Check out this post for all the details about the new guidelines.
Face Mask Policy
Since Disney Parks reopened last July, masks have been required for all Guests ages 2 and up. The only exceptions are while swimming and while eating and/or drinking (while remaining stationary).
All face coverings (whether disposable or reusable) must:
Be made with at least 2 layers of breathable material
Fully cover the nose and mouth and secure under the chin
Fit snugly but comfortably against the side of the face
Be secured with ties or ear loops and allow the Guest to remain hands-free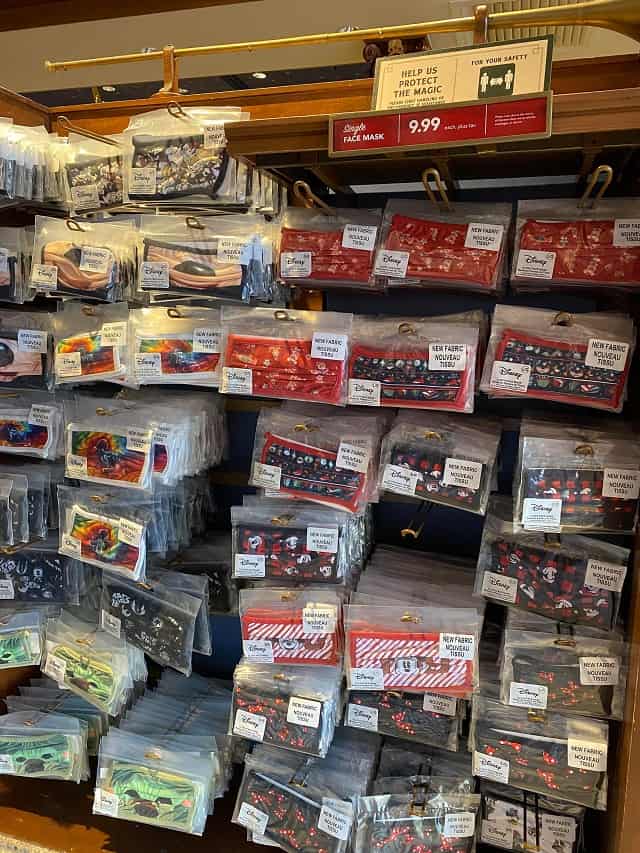 Neck gaiters, open-chin triangle bandanas and face coverings containing valves, mesh material or holes of any kind are not acceptable face coverings.
Relaxed Policy
As more people get vaccinated and travel to the theme parks increase as well, Disney is relaxing its face mask policy!
Beginning Thursday, April 8, you may temporarily remove your face covering while actively eating, drinking or taking an outdoor photo, but you must be stationary and maintain appropriate physical distancing during this time.
You can now take your mask off while taking an outdoor photo!
So, what's the change? Well, now you can temporarily take off your mask while taking an outdoor photo! As always, please maintain social distancing.
Check out this screenshot from the Disney website: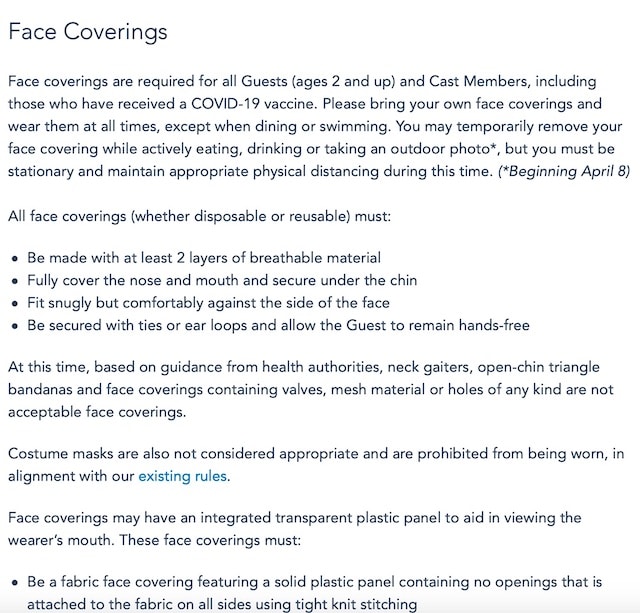 Costume masks are also not considered appropriate and are prohibited from being worn. Face coverings may have an integrated transparent plastic panel to aid in viewing the wearer's mouth. These face coverings must:
Be a fabric face covering featuring a solid plastic panel containing no openings that is attached to the fabric on all sides using tight knit stitching
Meet all face covering requirements listed above
The use of face coverings is not a substitute for physical distancing.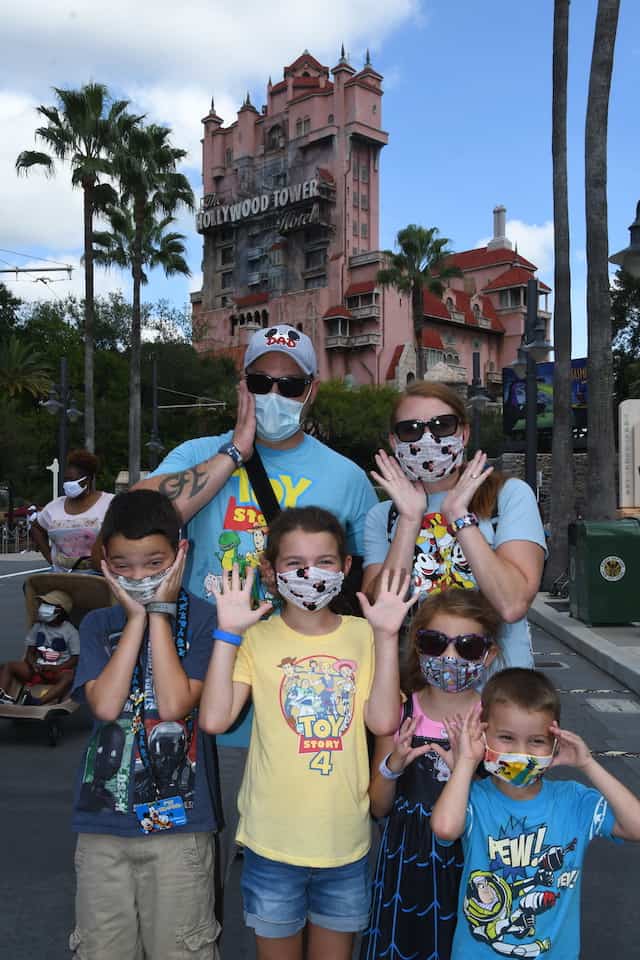 I am personally so excited to be able to take my mask off for a photo! I have been to the parks 4 times since the reopening, and I really do miss seeing my family's faces in photos we have taken. Please remember, you must still wear a mask in the parks.
This news comes just one day after Orange County mayor Jerry Demings said he thinks the mask policy mandate will be lifted for the county in June. You can read more about that HERE.
Are you looking forward to taking your mask off for an outdoor photo? When do you hope Disney can completely lift its mask policy? Let us know on Facebook and share them with us in the KtP Crew as well.