We are already on the third round of our Kenny the Pirate Restaurant Wars tournament! Vote here in today's game!
Restaurant Wars continues today with the second quarterfinal game! Today, your vote will decide which Hollywood Studios restaurant competes in the semi-finals!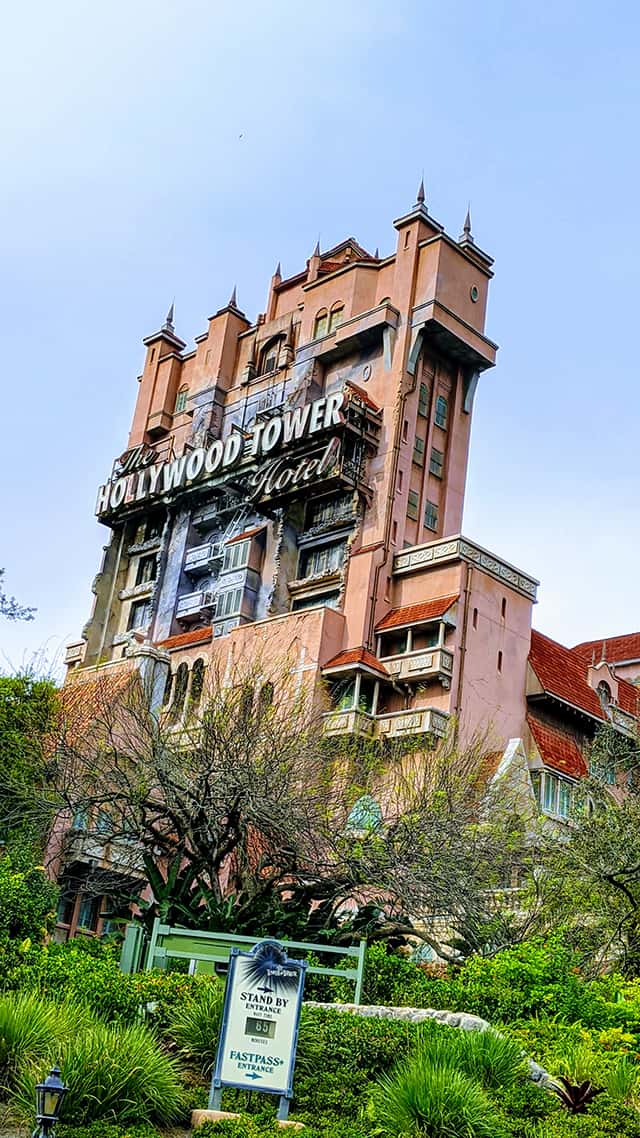 Will it be the Sci-Fi Dine-in Theater or Hollywood and Vine?
First, let's take a look at the tournament so far and the bracket going into today's match up!
Tournament Recap
You sent a diverse variety of restaurants ranging from nostalgia-inducing character meals to sit down experiences to tried and true quick service options.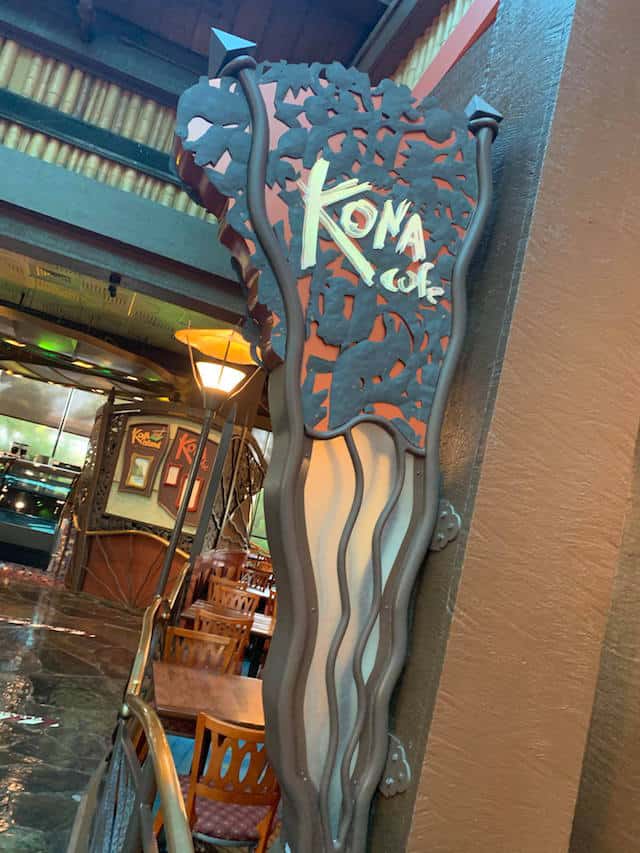 Your votes sent Cinderella's Royal Table, Be Our Guest, Kona Cafe, Chef Mickey's, Les Halles Boulangerie-Patisserie, Garden Grill, Beaches and Cream, Topolino's Terrace, Flame Tree Barbeque, Sanaa, Yak and Yeti, Satu'li Canteen, 50's Primetime Cafe, Sci-Fi Dine-in Theater, Woody's Lunchbox and Hollywood and Vine to the Sweet 16!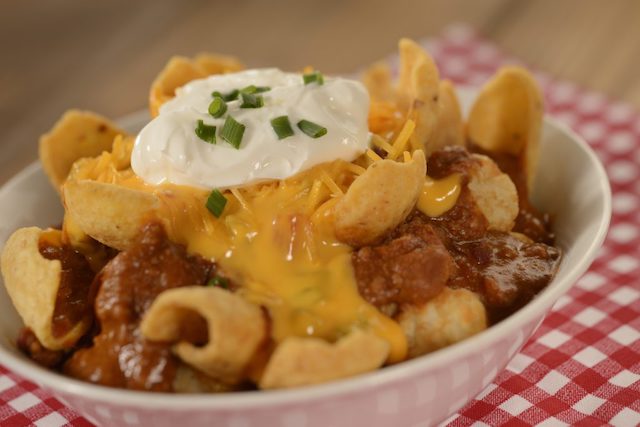 If you see a restaurant's name in red, click on it for one of our team's review!
Yesterday's Winner
With the first quarterfinals win of the tournament, we have none other than Be Our Guest moving on to the next round!
That's right: Be Our Guest will represent the Magic Kingdom in the semi-finals!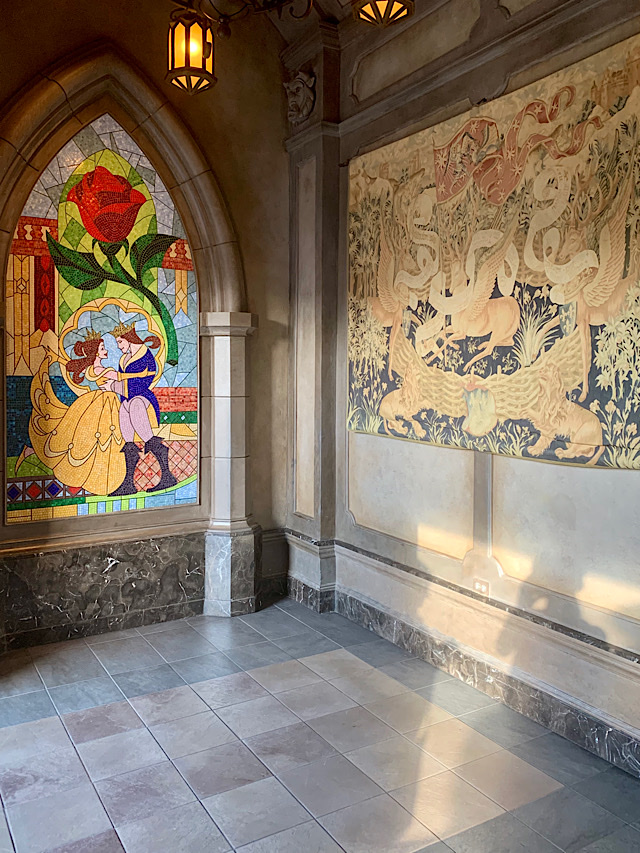 Here's an updated bracket going into today's game for those who like visual aids as much as I do.
Today's Game
Today's game pits Hollywood and Vine up against the Sci-Fi Dine-in Theater! Characters and American far or American Fare while pretending to be at a 1950's drive-in movie?
Let's look at both restaurants a little more closely before we make the big decision!
Hollywood and Vine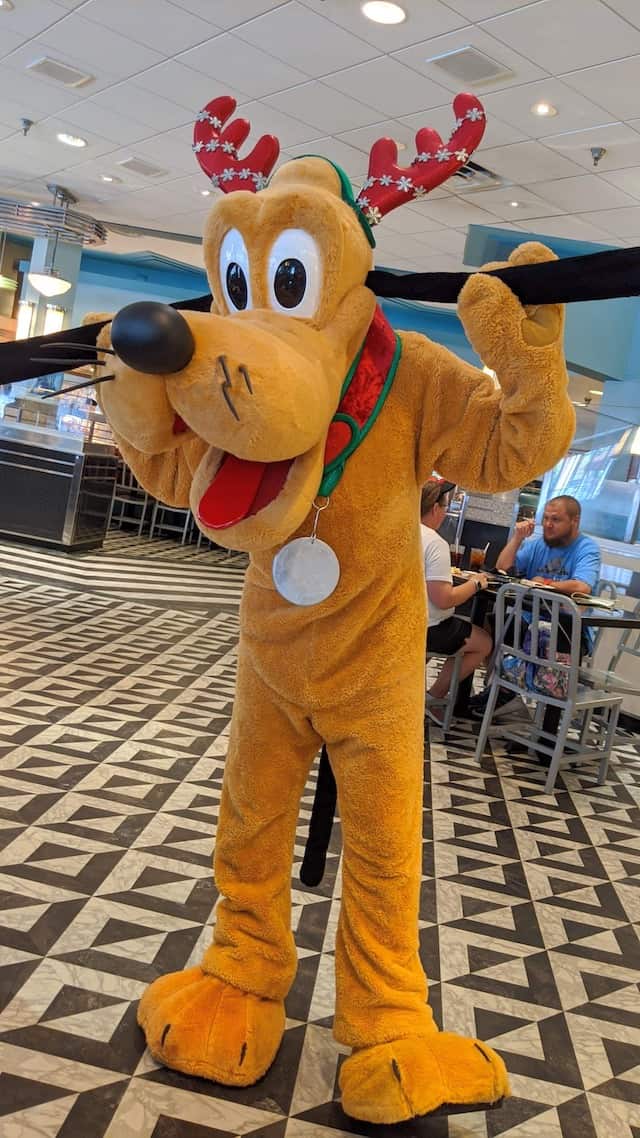 The character experience has been modified, but you can still snap a selfie with Mickey and Friends!
Minnie throws 5 seasonal parties here: Christmas, Halloween, Beach bash, Silver Screen and Springtime (not necessarily in that order).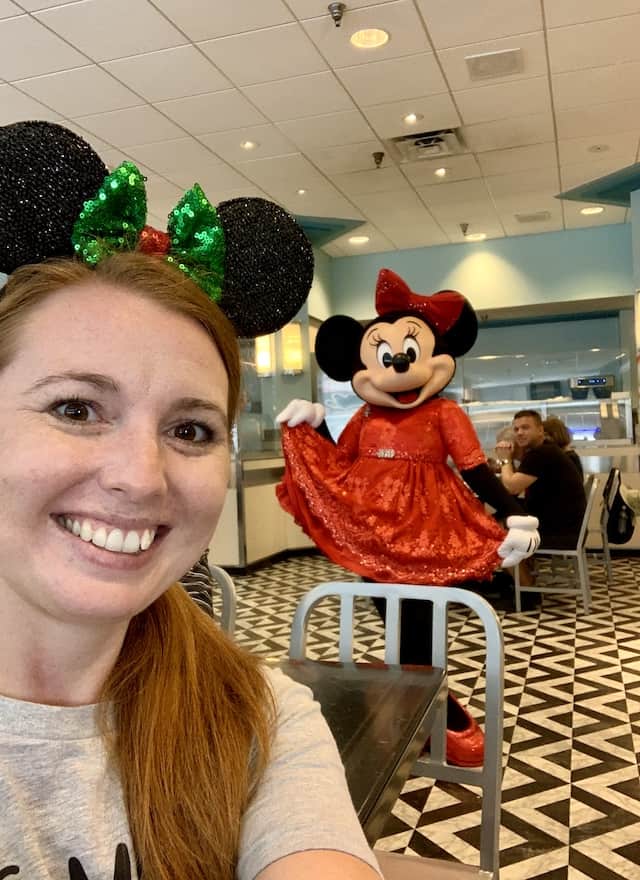 In November 2020, Monica and Kenny dined at "Minnie's Holiday Dine at Hollywood & Vine." You can read Monica's review here.
Marisol tried the Halloween version and reviewed it for us here.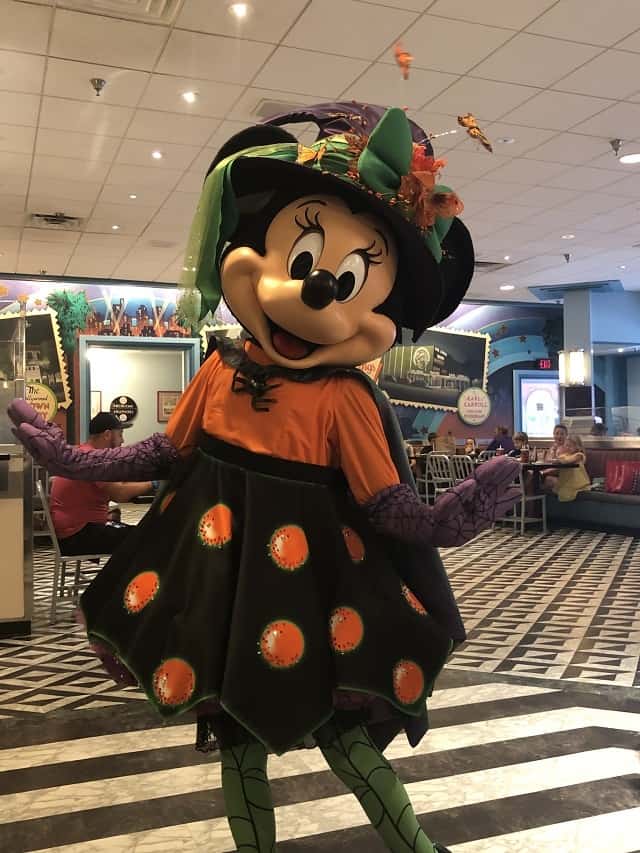 Hollywood & Vine is a character meal, so it's not necessarily known for the food. My apologies to Garden Grill, which is known for both.
Still, Hollywood and Vine offers decent food and the characters are dressed for the season. With limited food options at Hollywood, this one definitely merits consideration.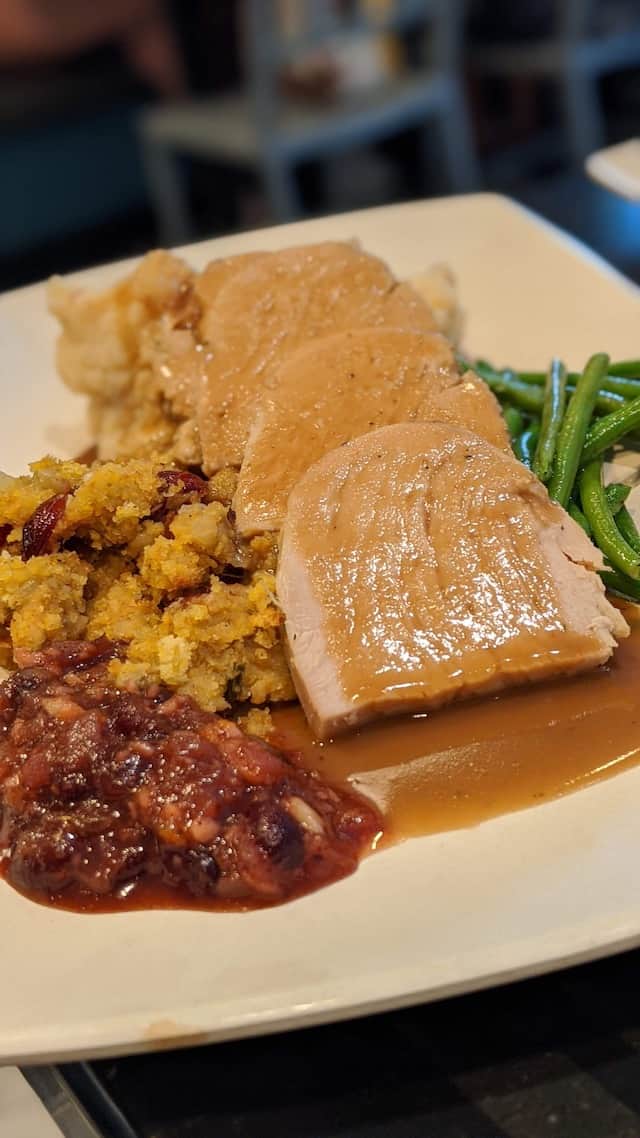 Sci-fi Dine-in Theater
The Sci-fi Dine-In Theater offers unmatched theming and atmosphere. Unlike many of the restaurants in our tournament, Sci-fi Dine-in Theater provides a truly unique experience.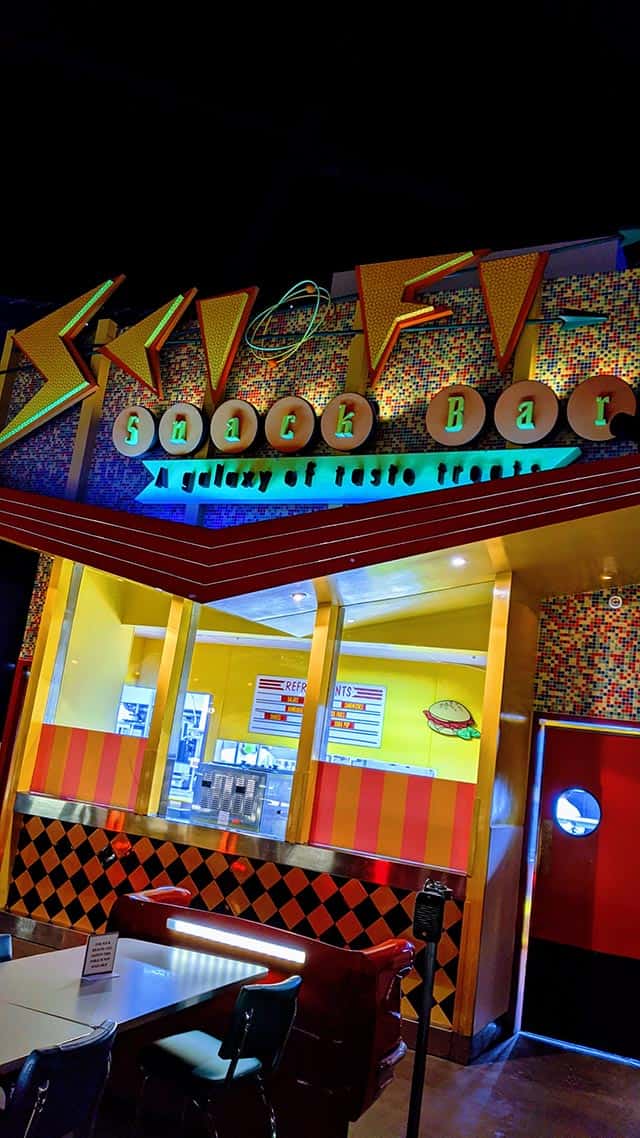 Most of our writing team agrees that we don't book Sci-Fi Dine-in Theater for the food but rather for the awesome atmosphere and the opportunity to sit in our own little car to eat!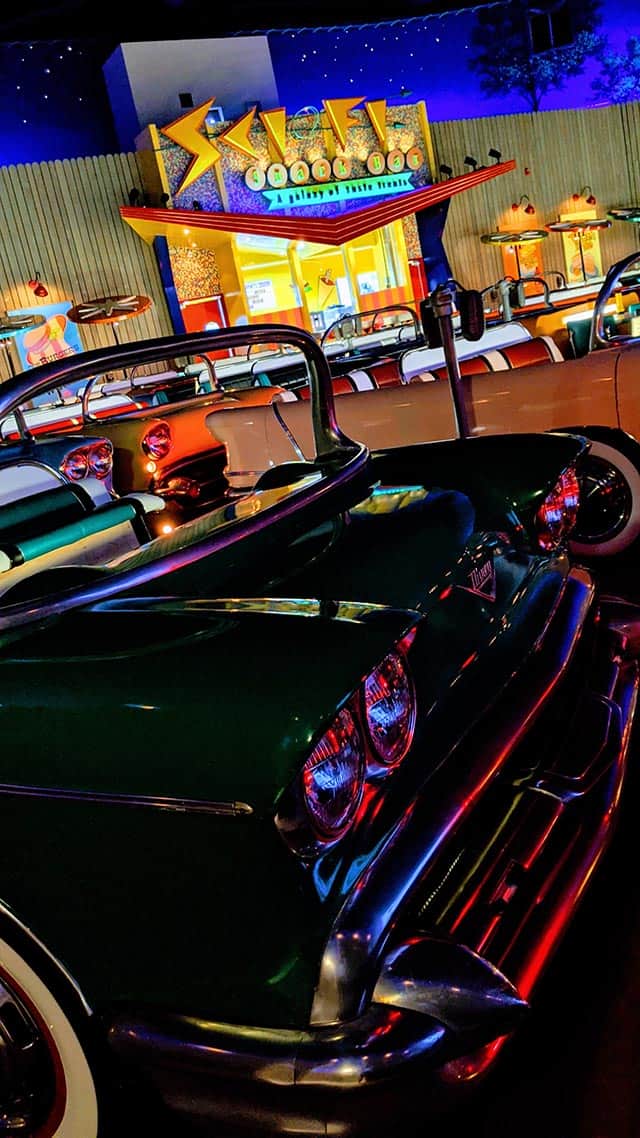 In fact, Kenny the Pirate himself reviewed the restaurant back in August. For a most detailed overview of this restaurant, check it out!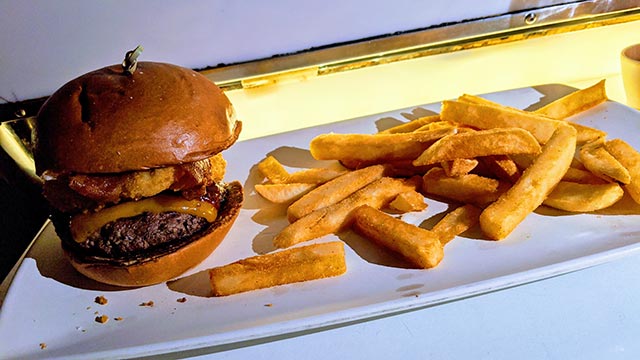 Time to Vote
Imagine that you're in Hollywood Studios today! You see a reservation available for both Hollywood and Vine and Sci-fi. Which do you choose?
Let us know your choice in the comments on Facebook and in our Facebook group!
-Rebecca W Davis