Join us today as we decide the final Animal Kingdom area restaurant to make it to the third round in our restaurant tournament!
With Round 1 complete, 16 restaurants have already been eliminated from the competition.
Tournament Review
For this particular tournament, we limited our choices to restaurants that are currently open and easily accessible from one of the four parks.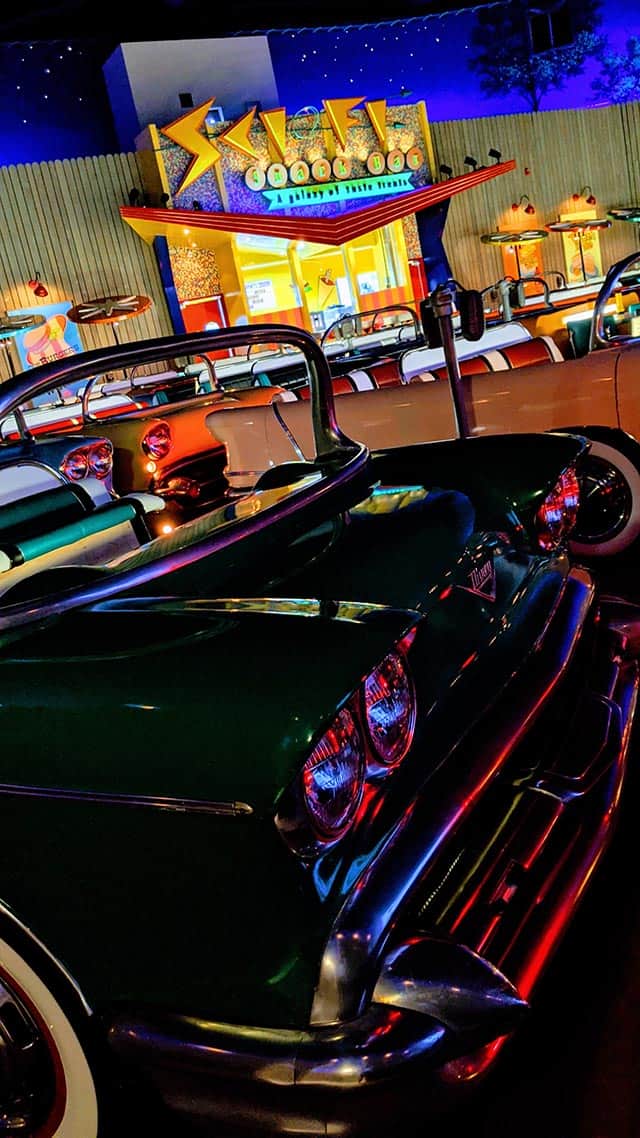 I posed the question, "50's Primetime Cafe or Sci-Fi Dine-in Theater?" and our readers ultimately selected Sci-Fi!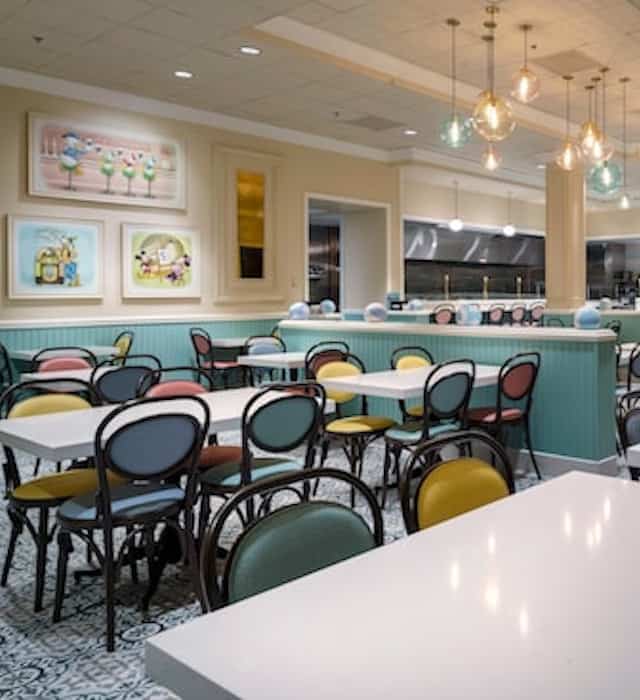 On the third day, Kate took us back to Epcot, where Les Halles Boulangerie-Patisserie went head to head with Beaches and Cream! In the end, Beaches and Cream took the win!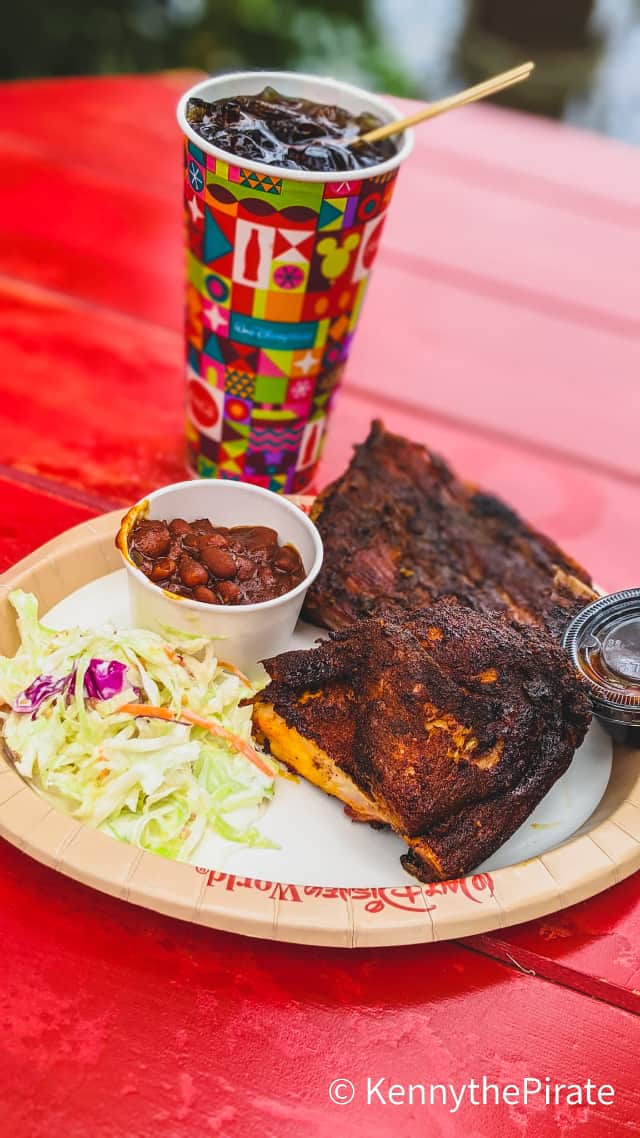 After that, we journeyed to Disney's Animal Kingdom and Animal Kingdom Lodge, where Sanaa was ulitmately defeated by Flame Tree BBQ.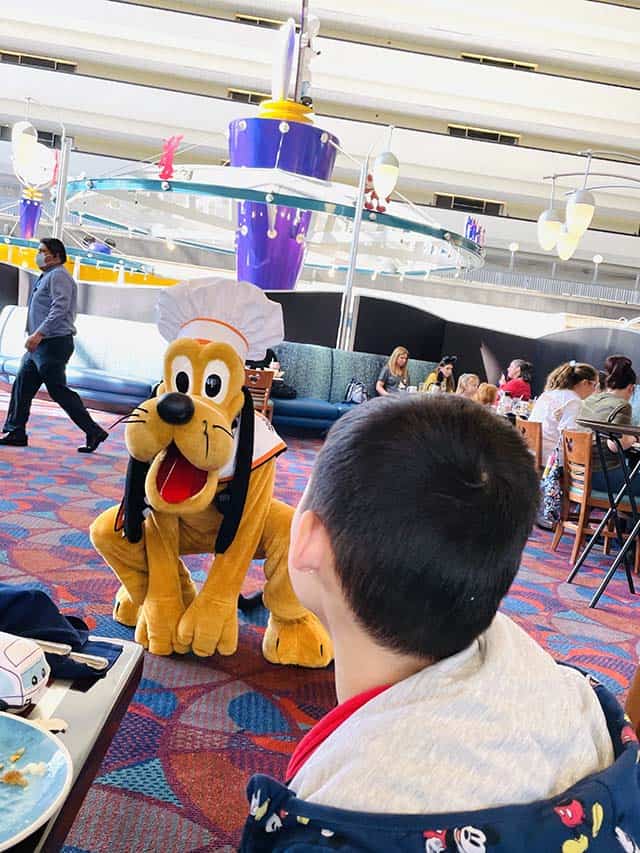 Then, Kate brought some nostalgia at Disney's oldest resort hotels: the Polynesian and the Contemporary. The Polynesian's Kona Cafe lost to Chef Mickey's at Disney's Contemporary resort.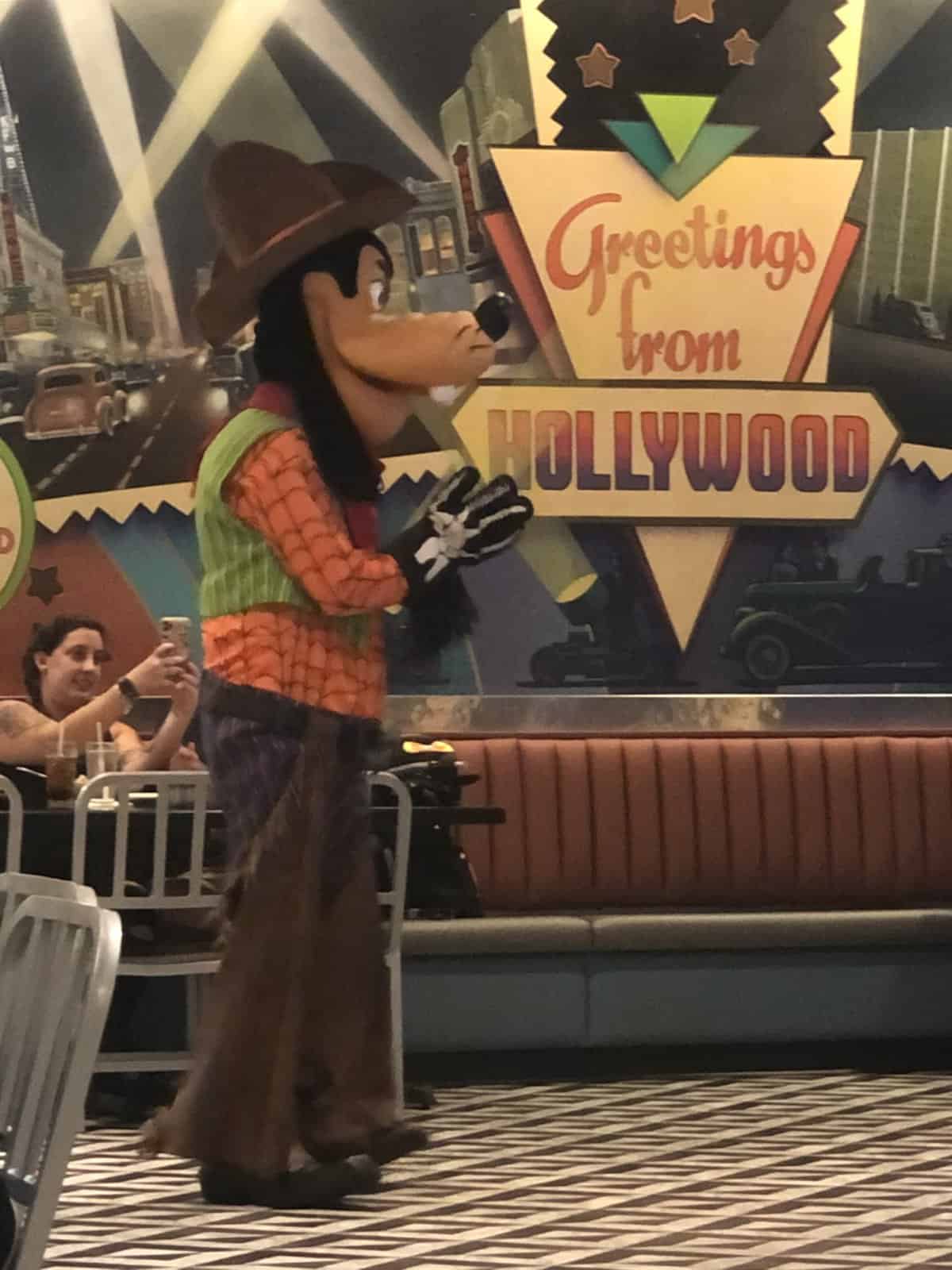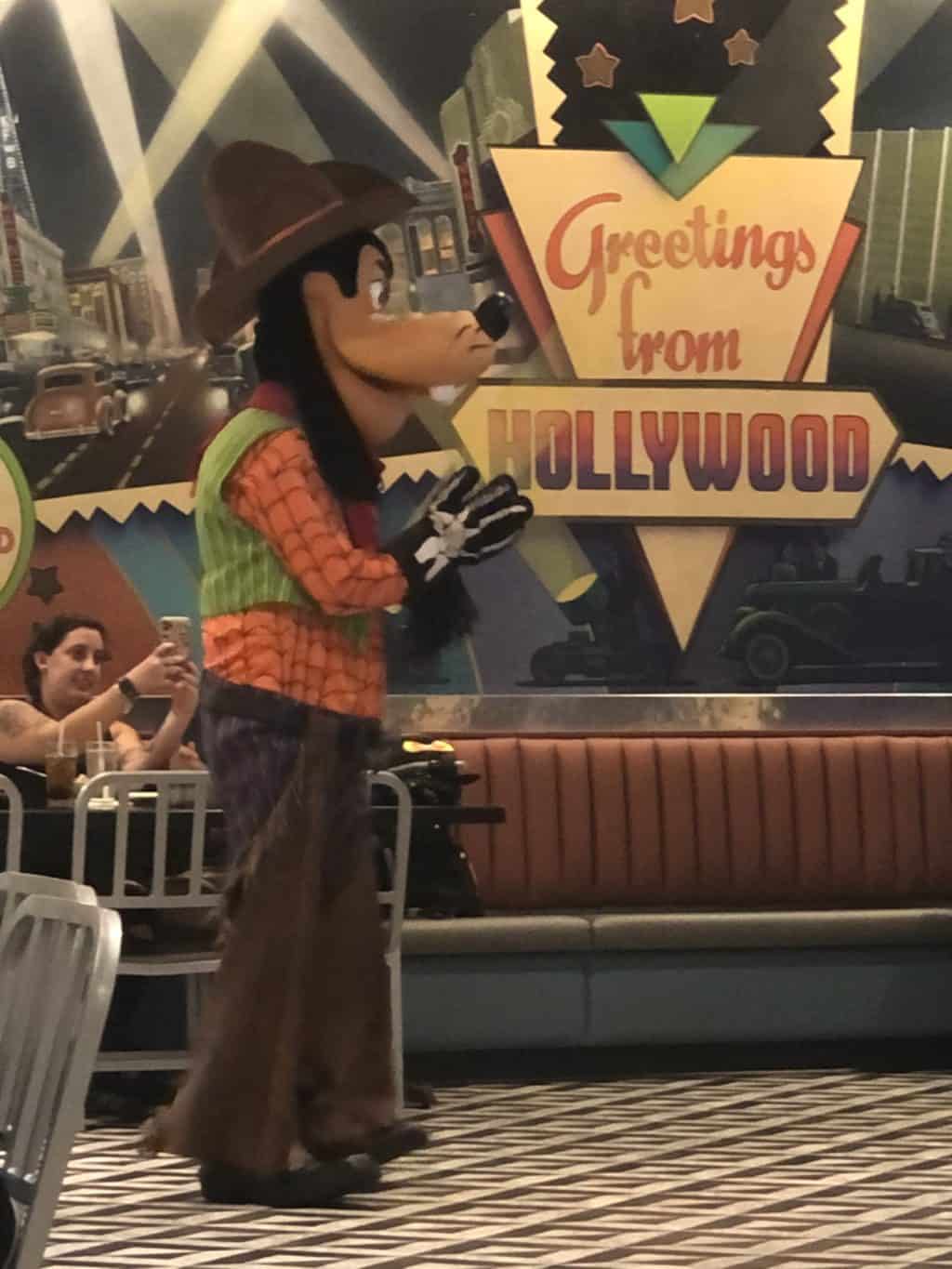 The next day, I asked readers to choose between Hollywood and Vine and Woody's Lunchbox. Ultimately, Hollywood and Vine won!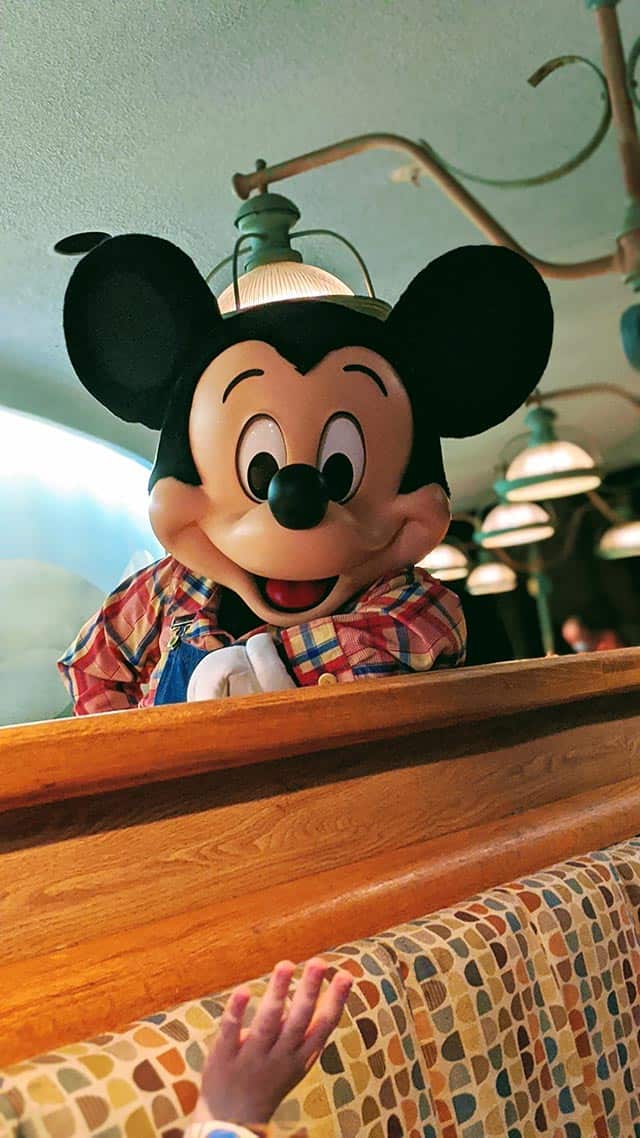 Finally yesterday, Kate traveled back to Epcot where readers chose Garden Grill over Topolino's Terrace at Disney's Riviera Resort!
Let's see how close it was:
And here's our updated bracket going into today's game:
Today's Game
Today, we choose between two Animal Kingdom area favorites. Asia's Yak and Yeti takes on Satu'li Canteen in Pandora!
These are two of my personal favorites! This will be a tough one. Let's look at each restaurant individually.
Satu'li Canteen
The Satu'li Canteen can be found near the exit of Flight of Passage. It's a large quick service dining location with plenty of indoor and outdoor seating!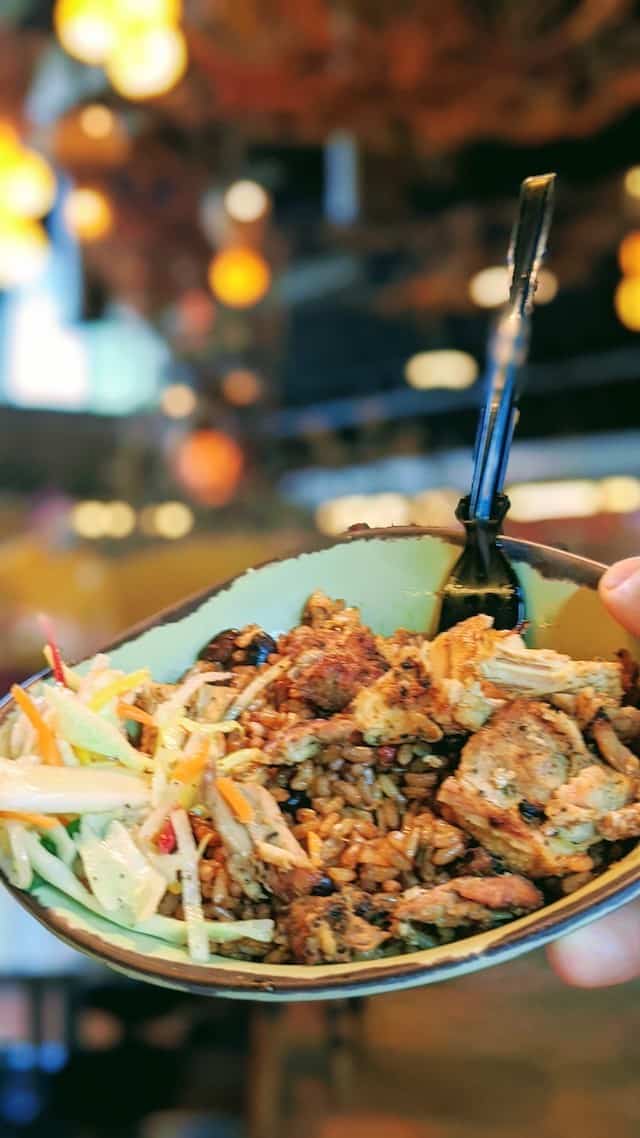 This fan favorite dining location offers delicious bowls with your choice of base, sauce and protein. The bases available include noodles, rice and beans, salad and my personal choice: red and sweet potato hash.
For proteins, guests choose from chili garlic shrimp, sliced beef, grilled chicken or chili-spiced crispy fried tofu. A combination of beef and chicken is also available.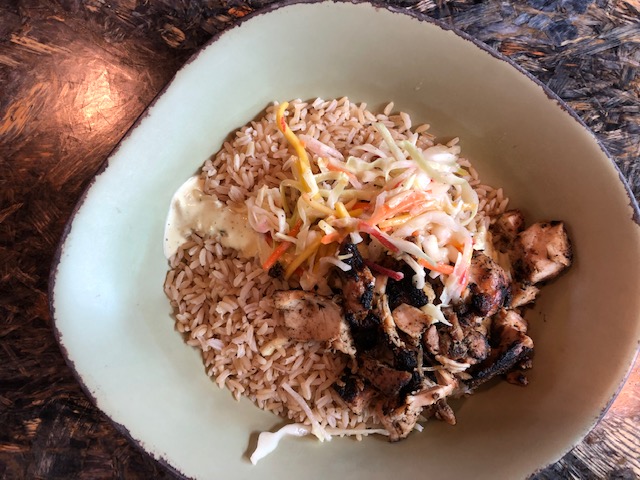 Satu'li Canteen offers 3 different choices of sauce: charred green onion vinaigrette, black bean vinaigrette, and creamy herb sauce.
I usually order the chicken with red and sweet potato hash and creamy herb sauce. But, it all looks good to me!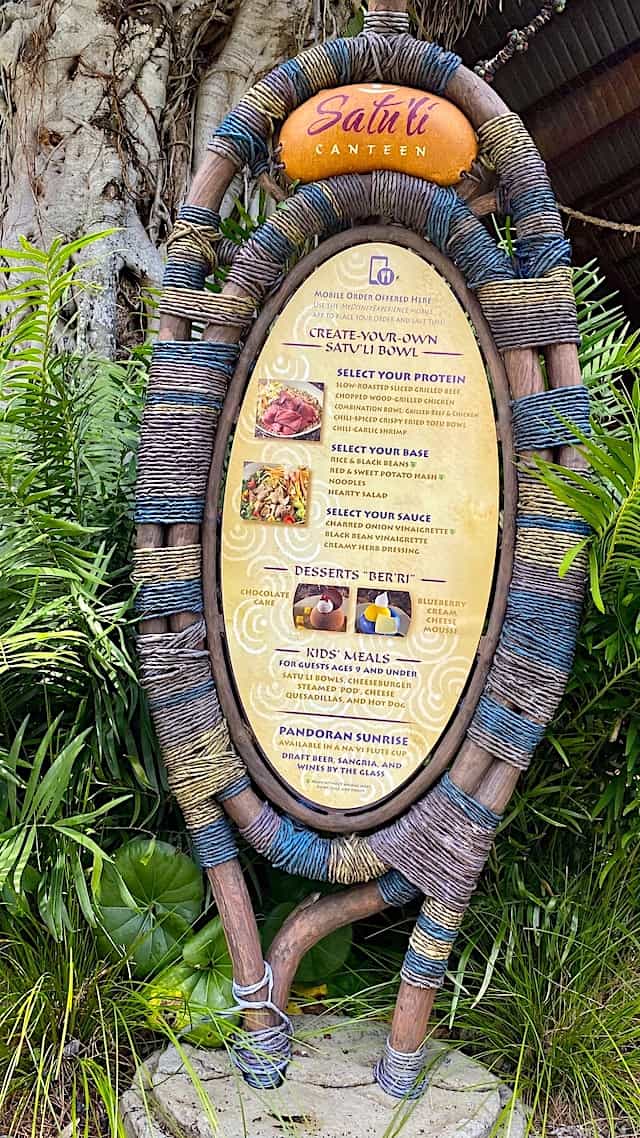 Beyond bowls, you can also get steamed cheeseburger bao bun pods.
Kids have the option of cheeseburger pods, hot dog wrapped in dough, cheese quesadilla or beef, chicken or tofu bowls.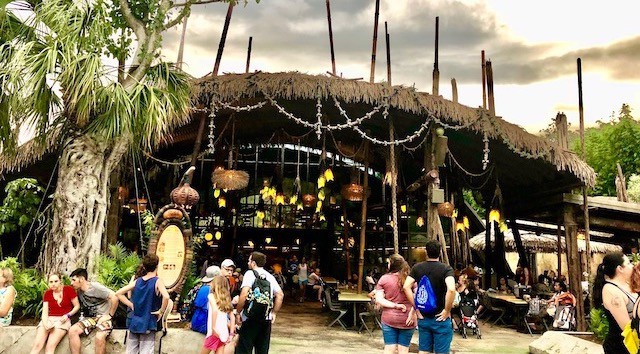 This is one of the restaurants we keep going back to for the outdoor seating, the food and the picky kid friendly menu.
Yak and Yeti
Yak and Yeti is my personal favorite restaurant in the Disney World parks! You can read my review of it here.
The reason I love it? I adore food with flavor and interest. I can always find that at Yak and Yeti!
My favorite menu items are the Chicken Tikka Masala and the Pineapple Fried Won Tons dessert.
While I often make my own Chicken Tikka Masala at home, I really enjoy letting Yak and Yeti do all the work! After all, I'm on vacation!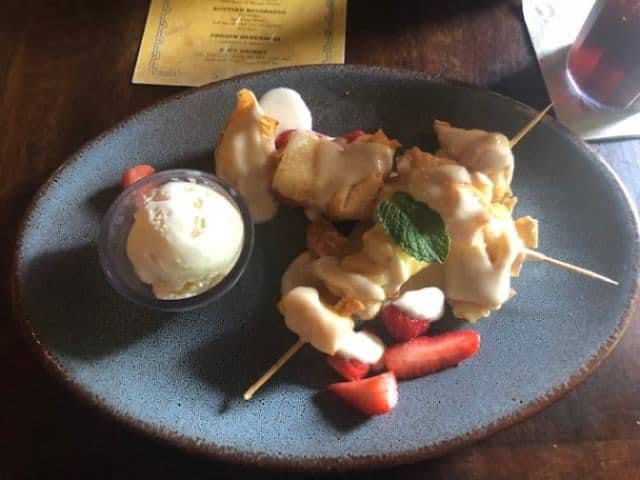 I hardly ever order dessert at any restaurant, much less at Disney World where there are so many treats to love. But the pineapple fried wontons are truly special. I love the cream cheese, the ice cream and the honey drizzle! Just delicious!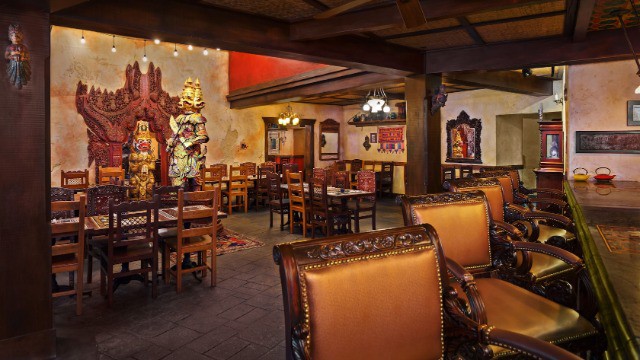 Another thing to love about Yak and Yeti? It's owned by Landry's. That means you don't need a reservation for a party of 6 or fewer! If you have a Landry's card, you can just walk up and they will seat you, usually within about 15 minutes!
Time to Choose
So, what's it going to be, crew? Do you share my adoration for Yak and Yeti? Or do you prefer the quick, easy and delicious offerings at Satu'li canteen?
Check back tomorrow to see who won! You can also vote in our first elite 8 game between Be Our Guest and Chef Mickey!
Which did you choose? Let us know in the comments on Facebook and in our Facebook group!
-Rebecca W Davis
Are you planning a vacation? Reach out to our trusted travel agency sponsor Authorized Disney Vacation Planner
Mouse Class Travel
!