Narcoossee's has returned to Walt Disney World after a long period of refurbishment. Now, you can take a look at photos of its reimagining and enjoy a review of the food and drink offerings and its view of the fireworks.
Narcoossee's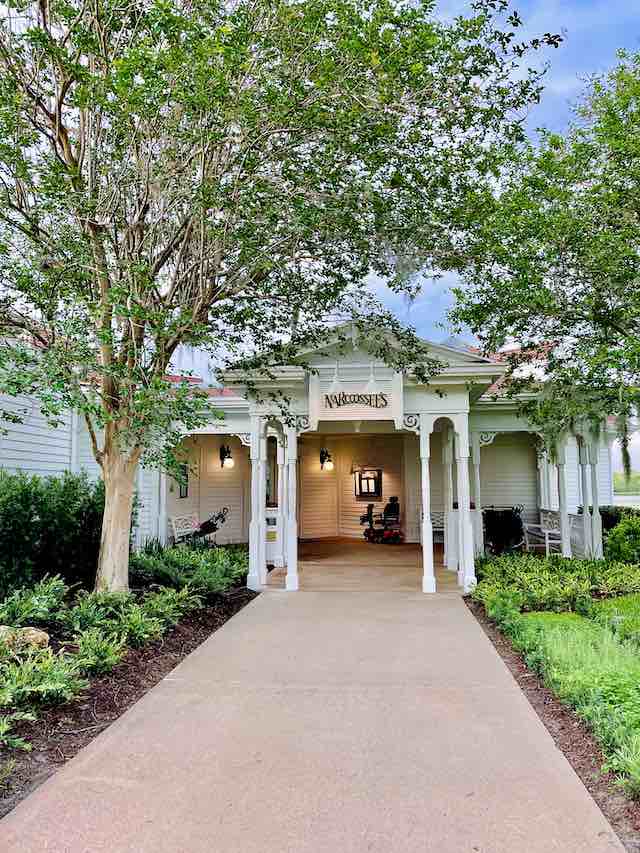 I (Katie) have always wanted to dine at Narcoossee's at Disney's Grand Floridian Resort. Narcoossee's is a signature dining experience, renowned for its seafood dishes and gorgeous views of the Magic Kingdom.
Fellow writer Christina's review of it solidified my wish to dine there. Unfortunately, it closed for quite a lengthy refurbishment.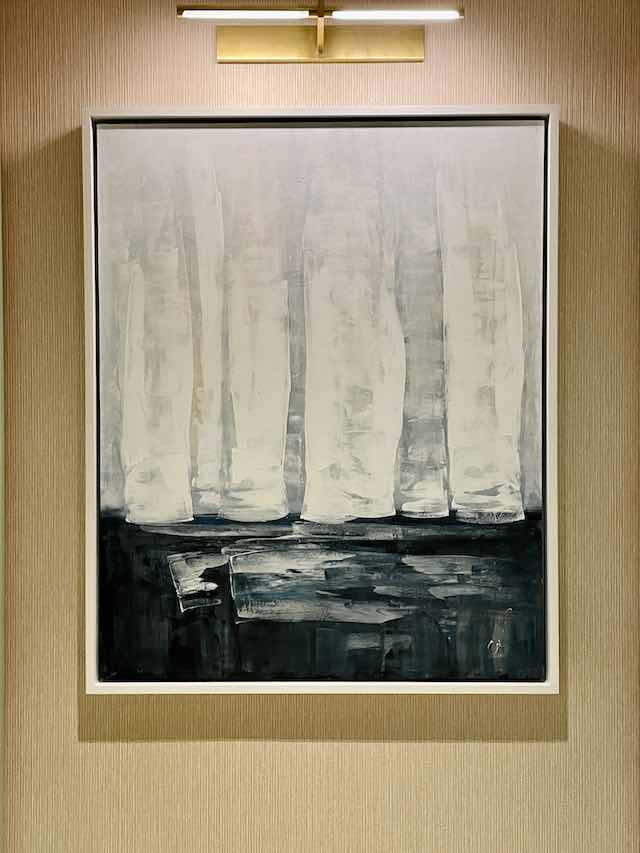 However, it recently reopened on April 1, 2023, making way for diners to enjoy its culinary delights once more. A little of the work is still taking place, which will mean that there are select dates when this restaurant will not be open. You can read about those here.
Location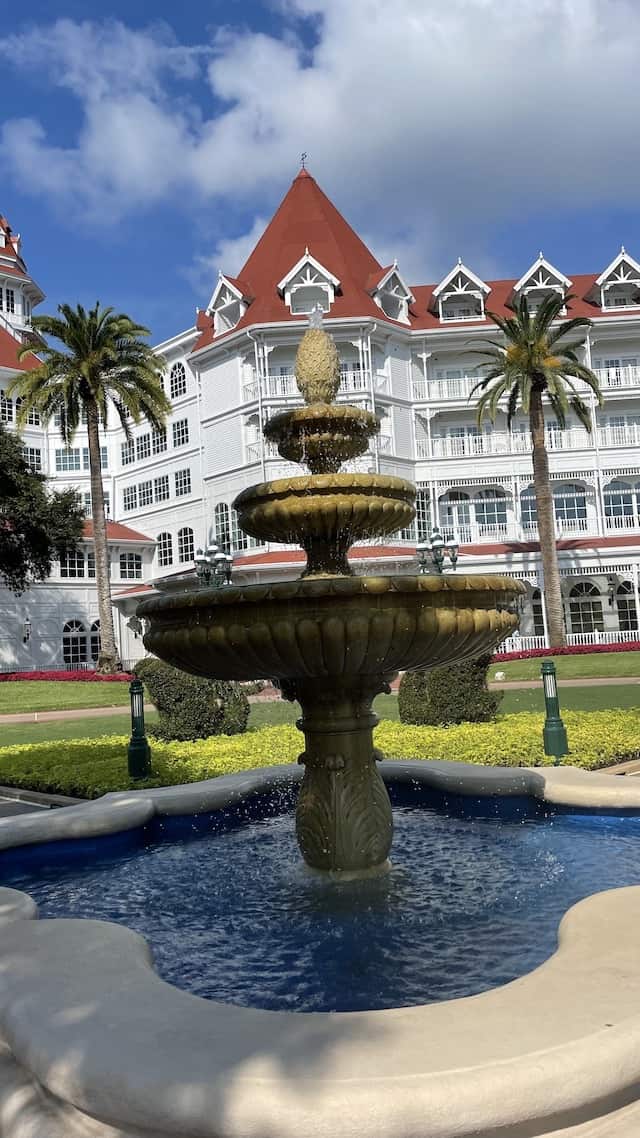 You can find Narcoossee's situated right on Seven Seas Lagoon, directly across from the Magic Kingdom. It is a free-standing building, and it is not connected to the main amenities or the lobby at Disney's Grand Floridian Resort.
Getting to Narcoosee's is very easy for Guests who have booked a room at the Grand Floridian. It will also be easy for Guests staying at Walt Disney World's other monorail resorts as it is just a ride away. In fact, you can see both Disney's Contemporary Resort and Disney's Polynesian Village Resort from Narcoossee's.
If you are visiting the Magic Kingdom, you can reach Narcoossee's by way of the Resort Monorail as well. Or, if you prefer, you can take the boat from the Magic Kingdom Boat Launch. This is how I prefer to get to Narcoossee's because the boat ride is so nice, and it is a bit quicker.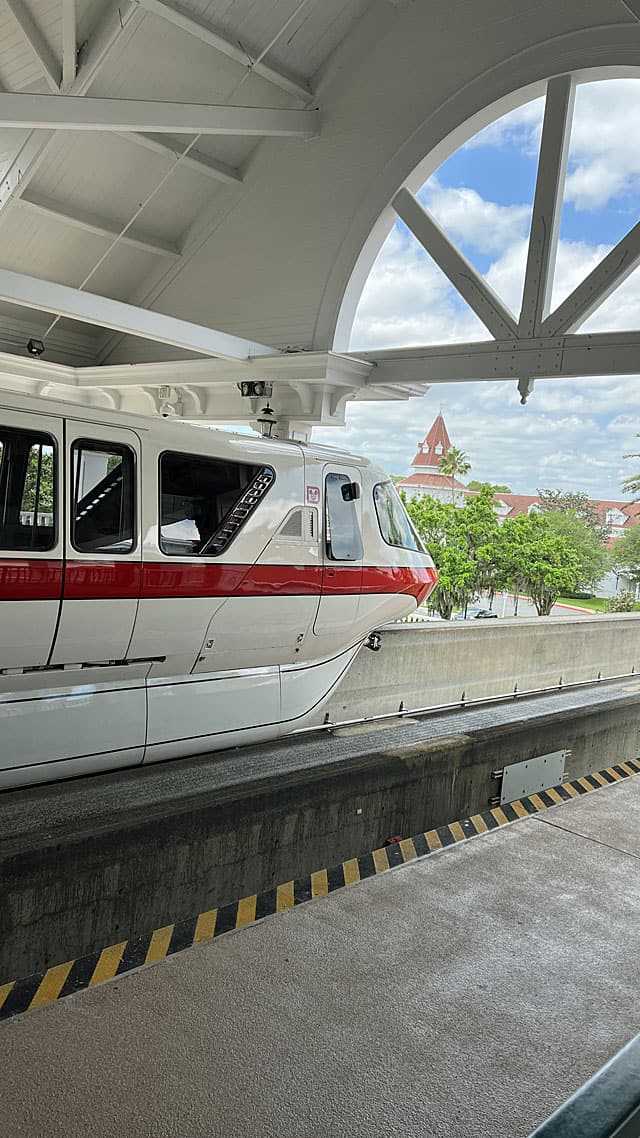 If you are staying at Epcot, you can also use the Monorail to get to Narcoossee's. However, keep in mind that you will have to transfer to the Resort Monorail at the Transportation and Ticket Center to get there.
All other Guests who wish to utilize Disney's complimentary transportation to get to Narcoossee's will need to use multiple methods to do so. It is relatively easy to take the resort bus to the Magic Kingdom and then transfer to either a boat or the Resort Monorail to get the rest of the way there, but this can be a time-consuming process. If you are not staying on the Monorail loop, it would be best to make a reservation that coincides with your time in Magic Kingdom.
The Refurbishment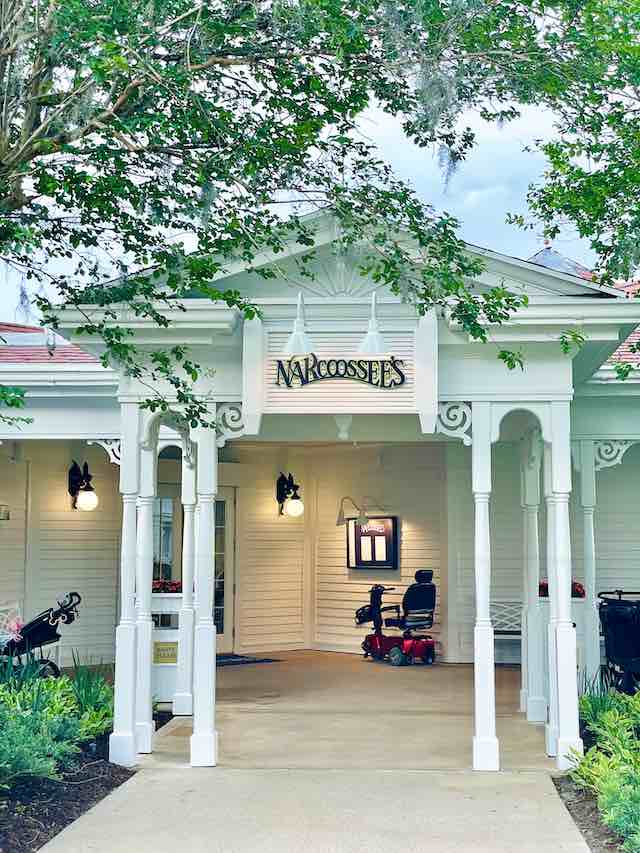 I never visited Narcoossee's prior to the refurbishment. However, all of the Cast Members I interacted with while I was there are thrilled with the changes. It is now a single-story restaurant, and it has been repainted and redecorated.
I think it is quite beautiful. Based on the pictures I have seen, it has received a much-needed update to make it look more elegant and less dated.
There is a nice bar at its center if you prefer to enjoy drinks and cocktails. Interestingly, Narcoossee's has a drink limit posted. Guests are encouraged to enjoy no more than two alcoholic beverages during their visit.
One thing that has not changed is that the restaurant still has a large wrap-around deck. It also has large windows with glorious views.
Dress Code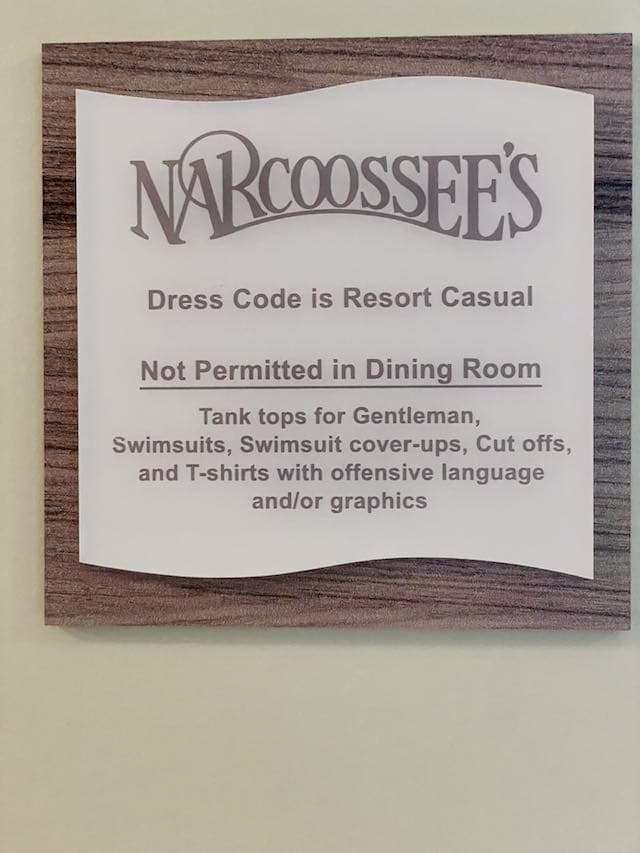 Because Narcoossee's is a Disney Signature Dining experience offering fine dining, Guests are expected to dress accordingly in attire that respects the restaurant's sophisticated and upscale aesthetic. Clothing should be clean, neat, and in good condition. No swimwear is allowed.
You will see people dressed in everything from cocktail attire to jeans and a top. "Resort casual" is probably as casual as you want to get.
Are Children Welcome?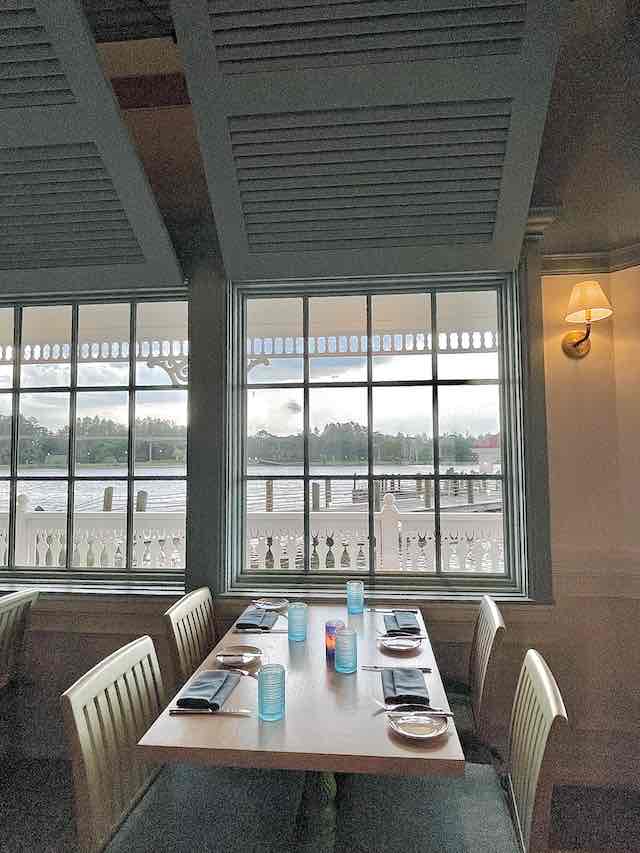 Children are welcome nearly everywhere in Walt Disney World, including Narcoossee's. There are age restrictions at some restaurants like Monsieur Paul or Victoria and Albert's as well as tours such as Keys to the Kingdom or runDisney's longer endurance races.
There were a handful of children present while I was dining there. However, know that this meal experience can be lengthy. If your children are used to fine dining and enjoy meals of this nature, bring them along.
But, you are the expert when it comes to your own children. If you suspect a signature dining experience will be no fun for them, then there are plenty of other places to take them instead. We have ideas for you here, here, or here.
Window Seats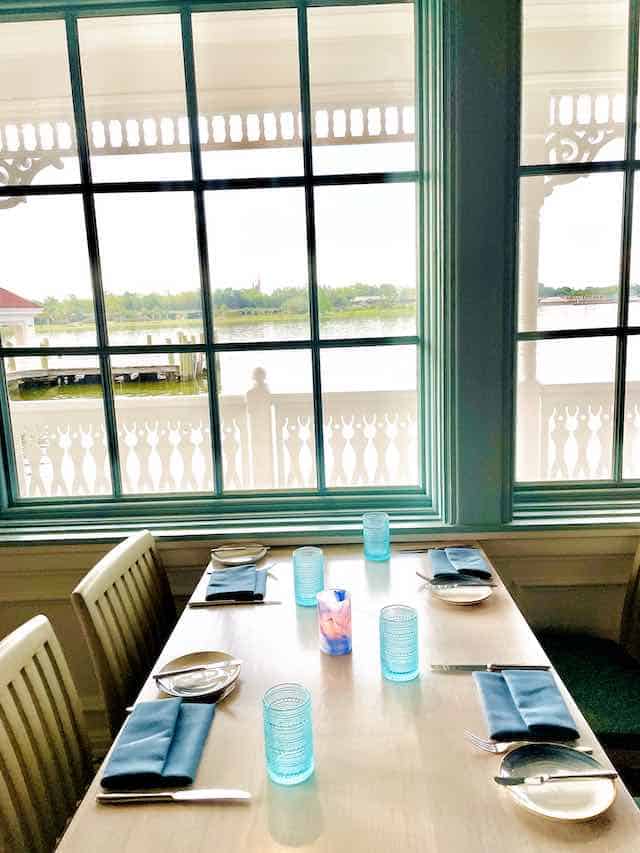 It is possible to request a window seat if you dine at Narcoossee's. Simply put in your request when you check in for your reservation. This may increase your wait time; however, I would highly encourage it, especially if you love the Magic Kingdom.
I requested a window seat on my most recent visit and was not disappointed. The table had a view of Disney's Contemporary Resort, the front entrance, the train station, Space Mountain, a little peek of TRON, Cinderella Castle, and the Monorail! You can also see many boats traveling back and forth.
It is just the most amazing view. One of the biggest treats is getting to watch the shift from day to night as all the lights come on at the Magic Kingdom.
If you do not want to wait for a window, you can also enjoy these views from the deck outside while you wait or after your meal. The views are even better from outside.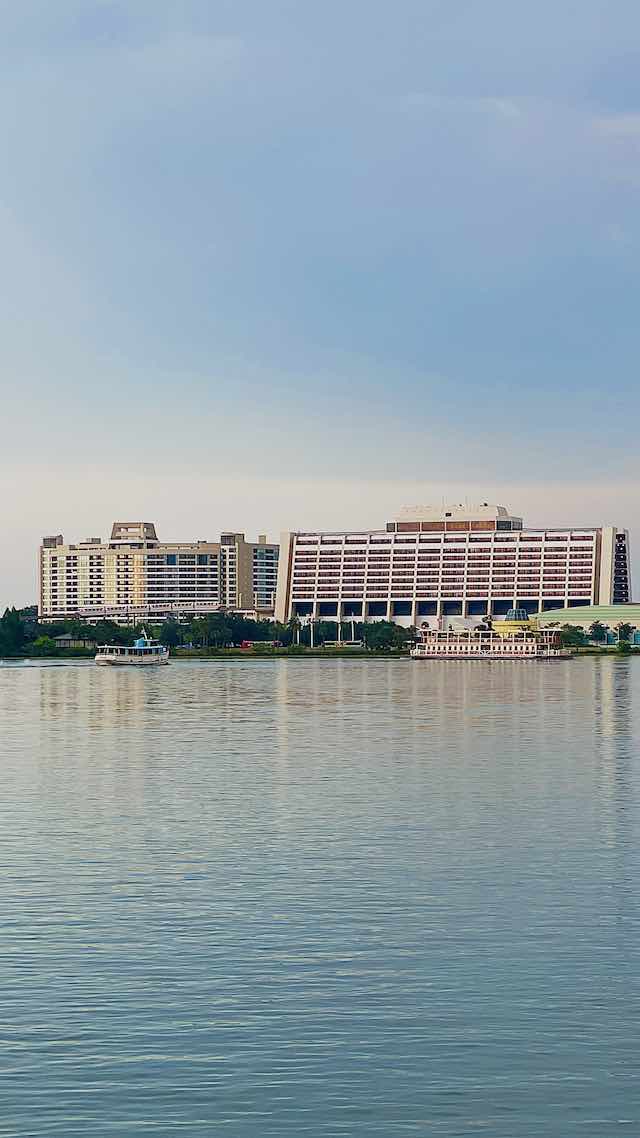 You may also not care about such things. In that case, you will be at an advantage since all the tables are nice, and you will be seated more quickly after you check-in.
Menu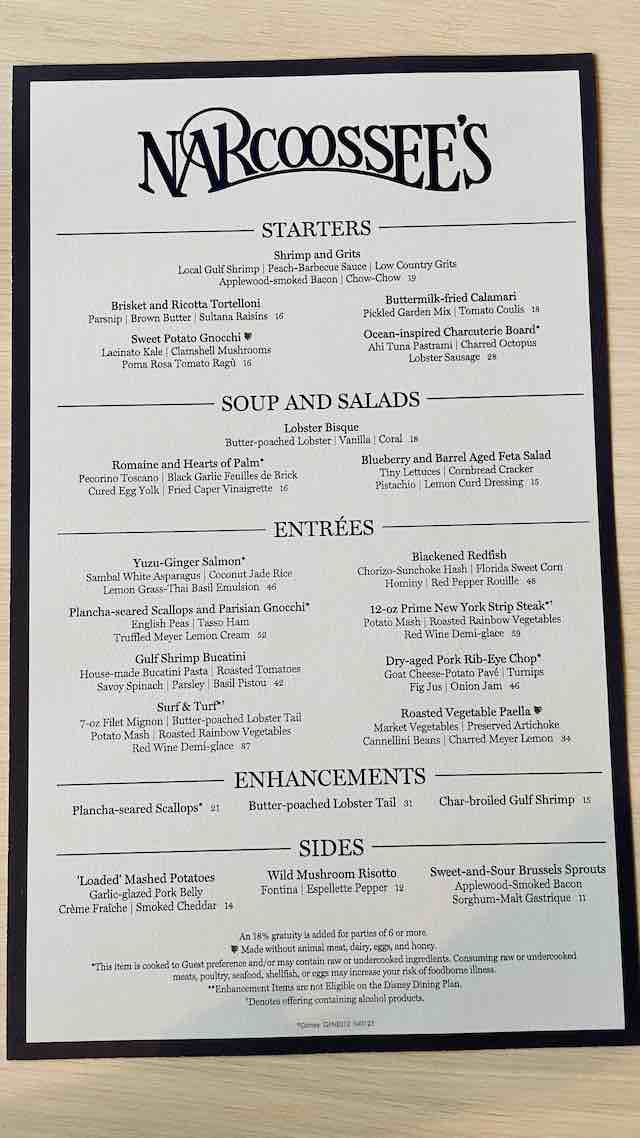 While Narcoossee's is known for its seafood, the menu has a land and sea concept. It will please many palates.
Old favorites have returned from prior to the refurbishment. However, new and seasonal offerings are also available.
Bread Service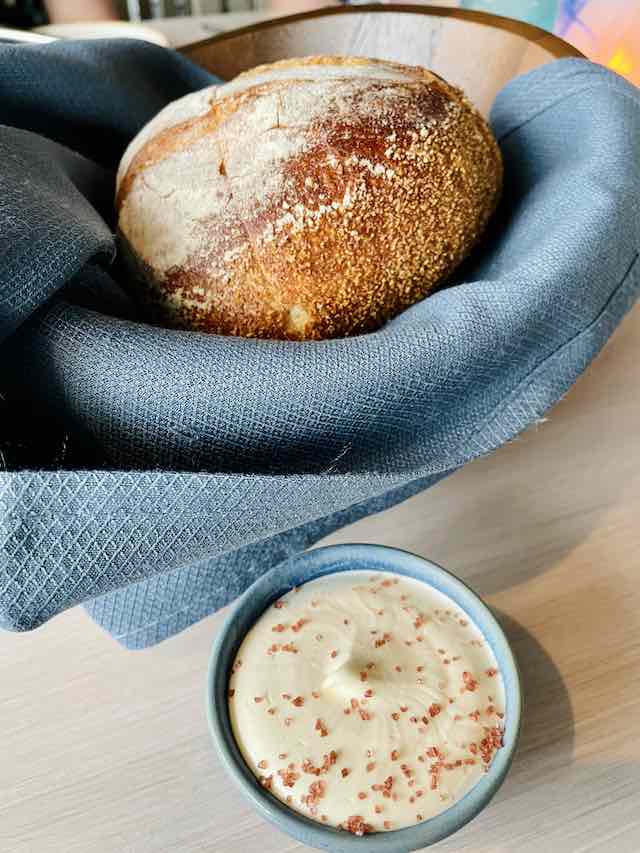 A meal at Narcoossee's begins with a lovely complimentary bread service. Guests are treated to an Artisan Boule of Sourdough made with a perfectly toasty crust and baked daily in the Grand Floridian Resort & Spa bakery.
It also comes accompanied by delicious soft, nearly-melty butter topped with salt. The bread is quartered into generous portions.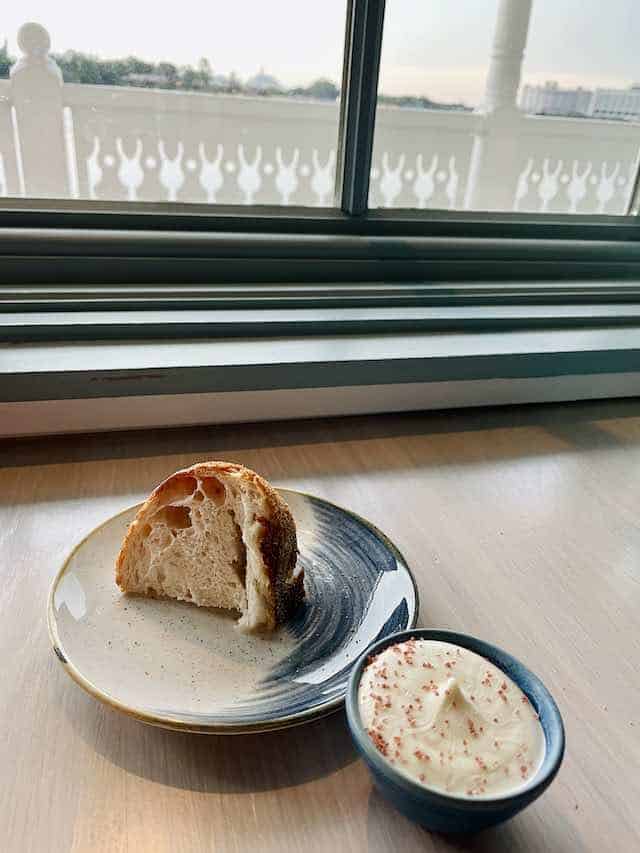 It is an excellent bread service, to say the least. It is one of my favorite complementary bread services in all of Walt Disney World.
Drinks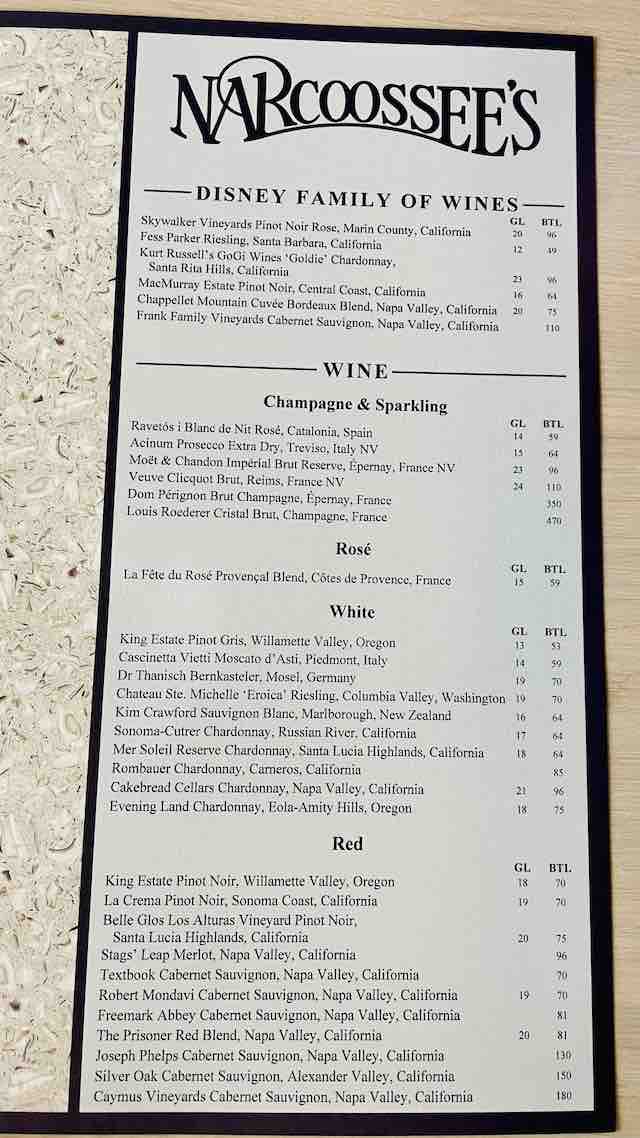 In addition to sparkling and still water and soft drinks, Narcoossee's has a nice alcoholic beverage list. It also has a nice wine list.
A friend of mine ordered the White Sangria. She enjoyed it very much.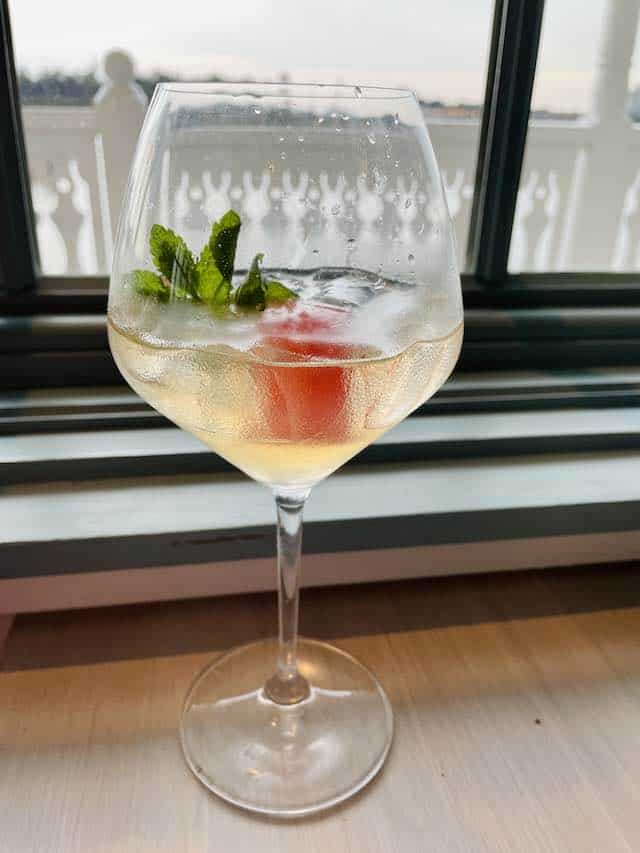 I decided to try one of the wines. The Skywalker Vinyards Pinot Noir Rose caught my attention. It is the first time I have been able to try any of the wines from Skywalker Vineyards, and it was a nice treat for a special occasion.
It is a dry rose. If you like something on the sweeter end, this is not the one. But, for me, it was perfect for the warm evening. Plus, it paired well with the seafood dishes.
Appetizers, Soups, and Salads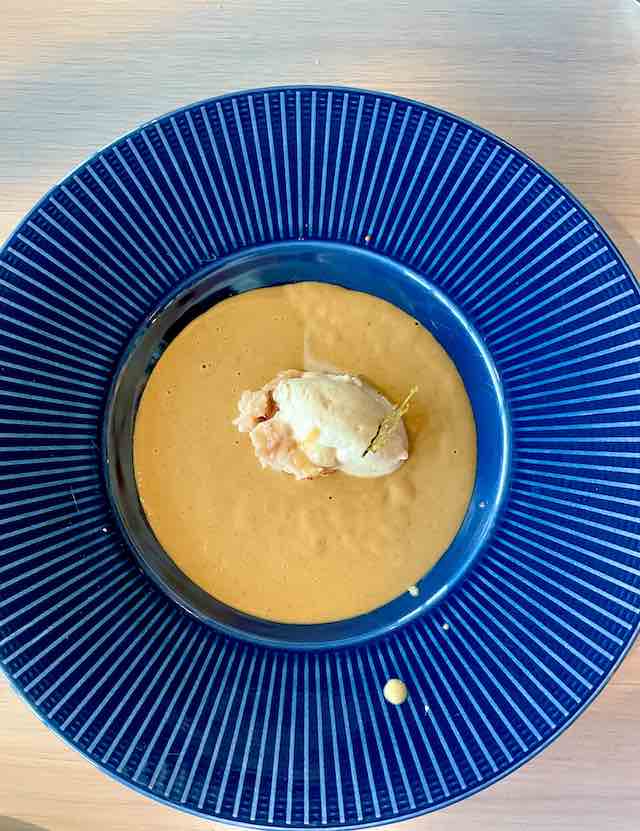 I was lucky to be able to try two starters during my meal at Narcoossee's since I had friends along.
First was the lobster bisque. The menu describes it as bisque with butter-poached lobster, vanilla, and coral. It was a rich and creamy bisque. It is every bit as delicious as I expected it to be. My favorite lobster bisque on Walt Disney World property is still the dish served at Flying Fish. However, Narcoossee's makes a nice bisque, too!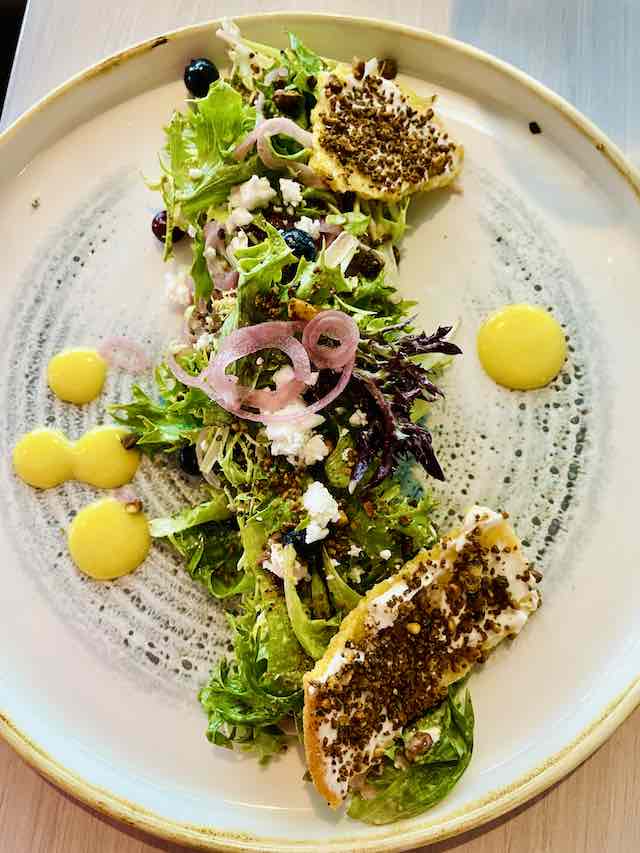 I ordered the Blueberry and Barrel Aged Feta Salad. This salad is made from tiny lettuces, pistachio, cornbread cracker, and lemon curd dressing.
If you think it sounds delicious, you are correct. I loved everything about this salad. It probably belongs on the list of Disney's top salads.
Entrees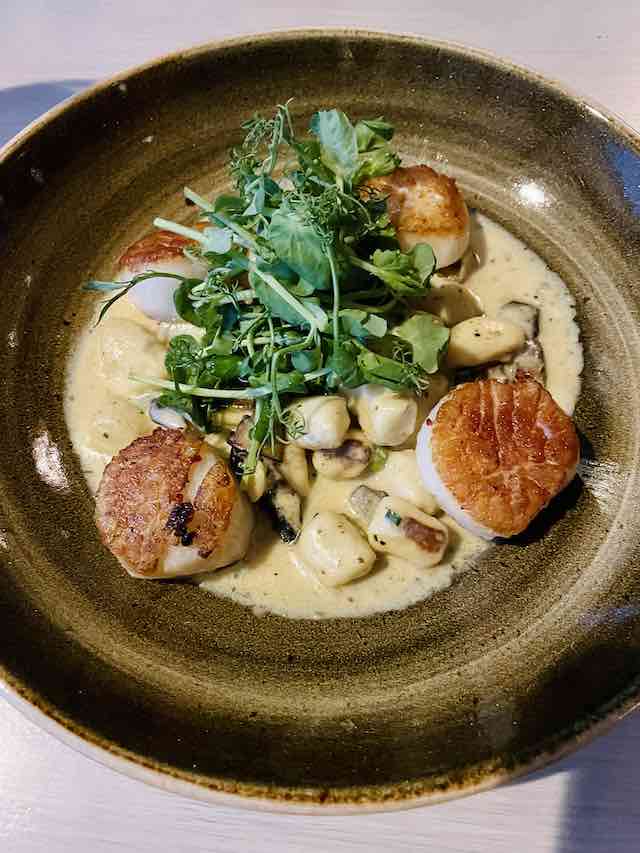 For my entree, I had Plancha-Seared Scallops & Parisian Gnocchi. The menu describes this dish as being served with English Peas, Tasso Ham, and Truffled Meyer Lemon Cream.
This is a truly special dish. It is one of the best scallop dishes I have ever had and one I will dream of having again. I can see why people raved about the scallops prior to the refurbishment.
Accompaniments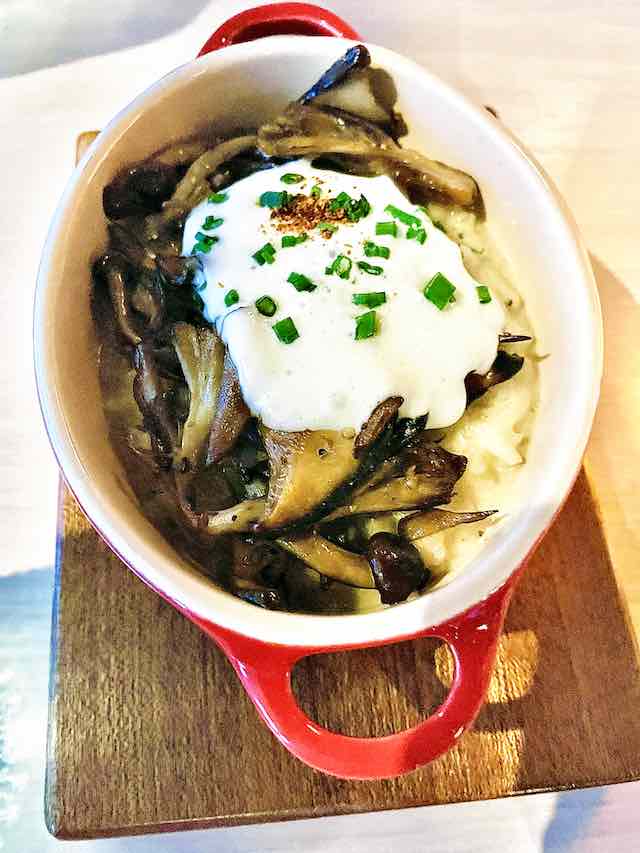 I couldn't convince my friend with a small appetite to order an entree. She stuck with lobster bisque and an accompaniment. She ordered the Wild Mushroom Risotto.
WOW, this dish was also very special. I tried it and loved it even more than the mushroom risotto at Le Cellier Steakhouse. That risotto has long been a favorite of mine, and I am surprised that anything tops it.
Fireworks Viewing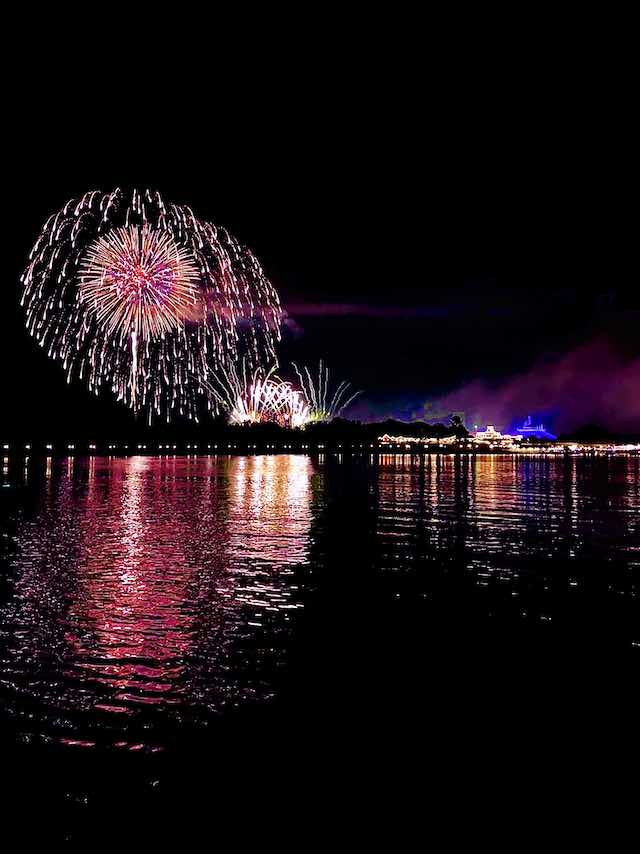 Narcoossee's is one of the restaurants in Walt Disney World with a splendid view of fireworks at The Magic Kingdom. Guests can watch from inside the restaurant. However, Guests are also permitted to stand on the deck outside.
I would recommend going outside because your window view can become a bit obscured by the Guests who decide to stand outside. The music is piped in for Guests on the deck and inside the restaurant, so you will hear it from both places.
Since Happily Ever After has returned, I was especially excited to enjoy it from a new vantage point. However, on this particular night, the 9:00 start time was delayed due to a lightning storm.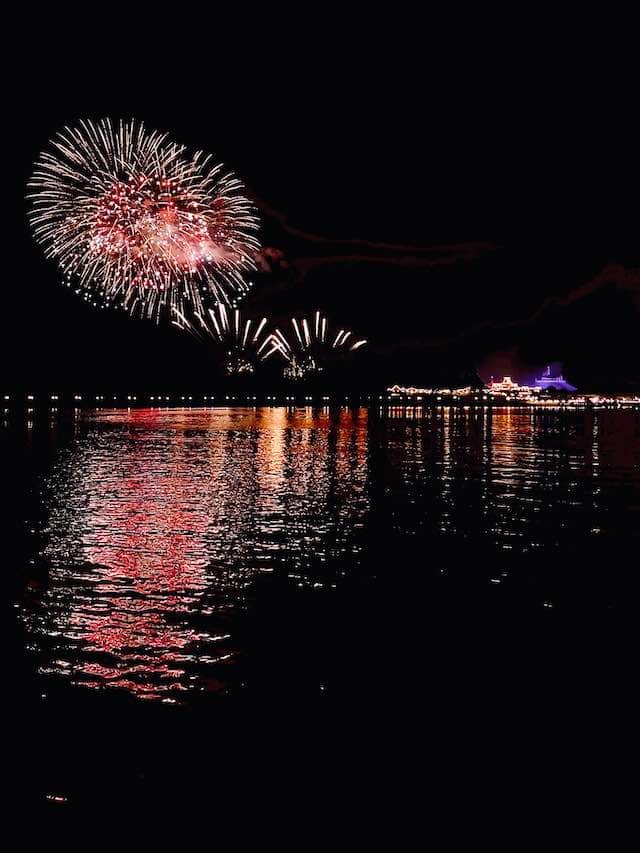 Persistence paid off, and we were able to enjoy the show about 40 minutes late. Once the fireworks began, the views did not disappoint! I will say that because of the projections, the careful placement of the fireworks, and Tinker Bell's Flight, Happily Ever After is a show that is best enjoyed from within the Magic Kingdom, and you need to see it from inside at least once. However, Narcoossee's does provide a beautiful show.
Because the restaurant is so close to the Magic Kingdom, you can hear the music from the Magic Kingdom and the slight delay from the Narcoossee's sound system. This is not something I have experienced before. It sounds like a little bit of an echo, which may take away from the experience for some, but I didn't find it to be a problem.
Electrical Water Pageant Viewing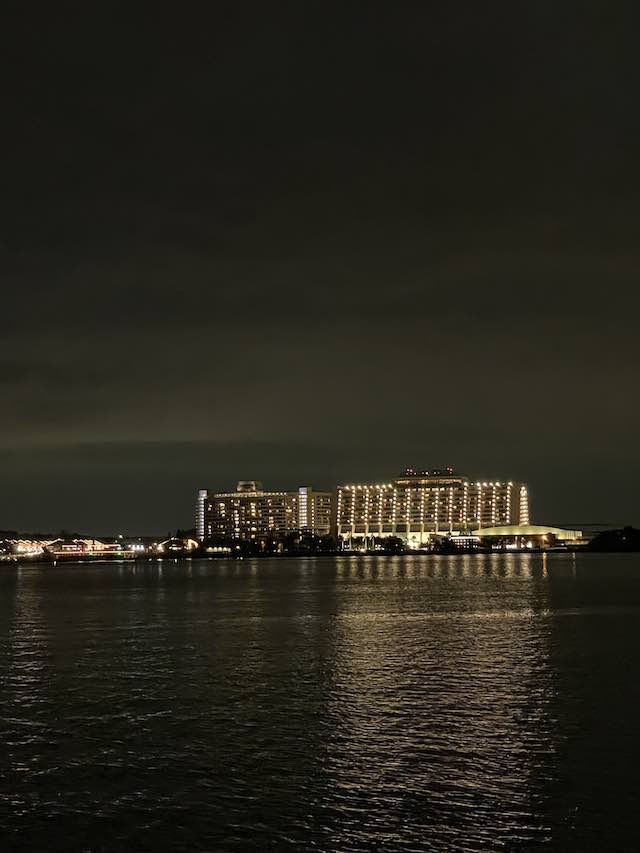 Unfortunately, the Electrical Water Pageant was canceled altogether for the evening. However, it is also visible from Narcoossee's on a typical evening.
Overall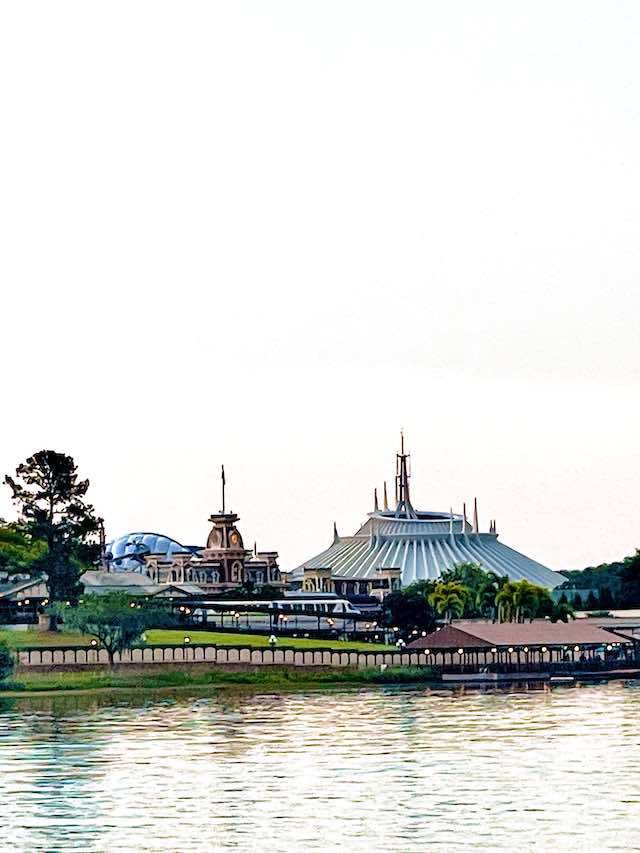 Narcoossee's is a fantastic place to dine, especially if you want to watch one of the Magic Kingdom's fireworks shows. I will definitely be back as soon as I am able to go.
Overall, it is one of my new favorite places to dine in all of Walt Disney World. I adored it. It ranks right up there with Topolino's Terrace and Jiko in terms of experience. It is special, and the firework viewing is just the icing on the cake.
With Narcoossee's, Citricos, Grand Floridian Cafe, Victoria & Albert's, Enchanted Rose, and Gasparilla Island Grill all open, the Grand Floridian has a strong variety of dining options. It only lacks a character meal, so if 1900 Park Fare ever reopens, it will have the complete package.
Do you know someone who is planning to go to Walt Disney World and would love Narcoossee's? Be sure to pass this along to help them make their plans and live their best Disney life. Have you ever been to Narcoossee's? Did you enjoy the experience? Feel free to share in the comments.