Check out this article before taking your kids to Disney Springs for dinner!
Disney Springs Restaurants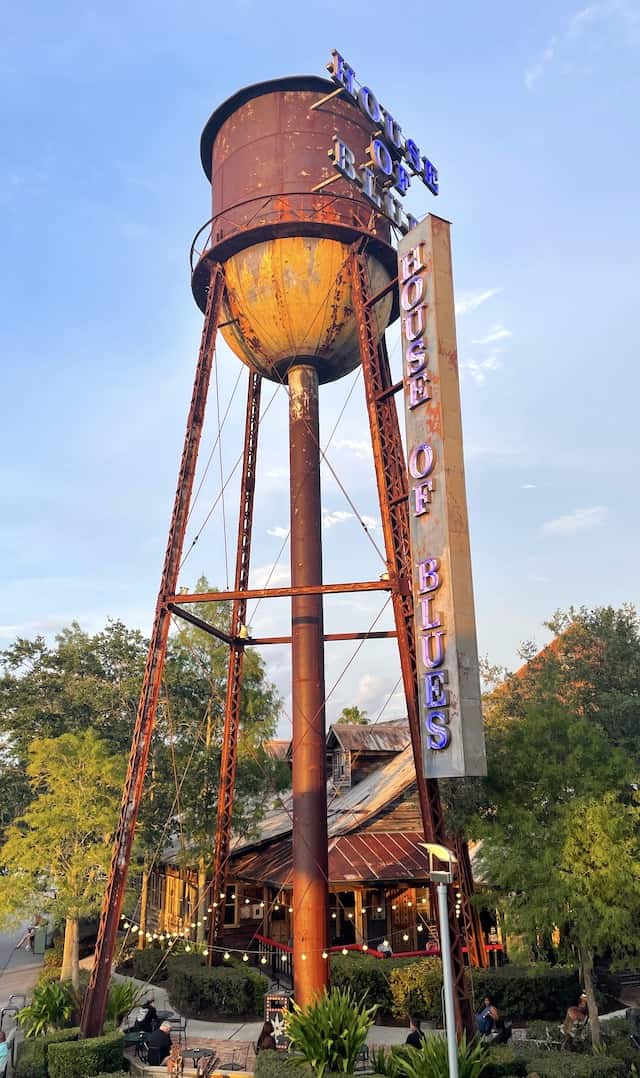 Disney Springs is truly a destination of its own at Walt Disney World. While most people travel to the resort property to visit the theme parks and take in all that the parks and resort hotels have to offer, Disney Springs is a gem on its own. With shopping, dining, and entertainment, many people plan to spend an entire day of their Disney vacation exploring the area!
Some of the best restaurants on property are at Disney Springs! From the absolutely perfect fried chicken at Chef Art Smith's Homecomin' to the delicious options at Wine Bar George and more, if you are a foodie, you will certainly find so much to love at Disney Springs! Maggie previously shared six great reasons to visit Disney Springs you can read here. This article will focus on Disney Springs and dining options for kids!
At Disney Springs, there are many restaurants that tailor to families and children. From inclusive food options for even the pickiest eaters with the most limited diets to themed dining steeped in entertainment, children and families will certainly be delighted by the great offerings at Disney Springs!
Read on to find out what we rank as our top five restaurant picks at Disney Springs for kids!
5. Chef Art Smith's Homecomin'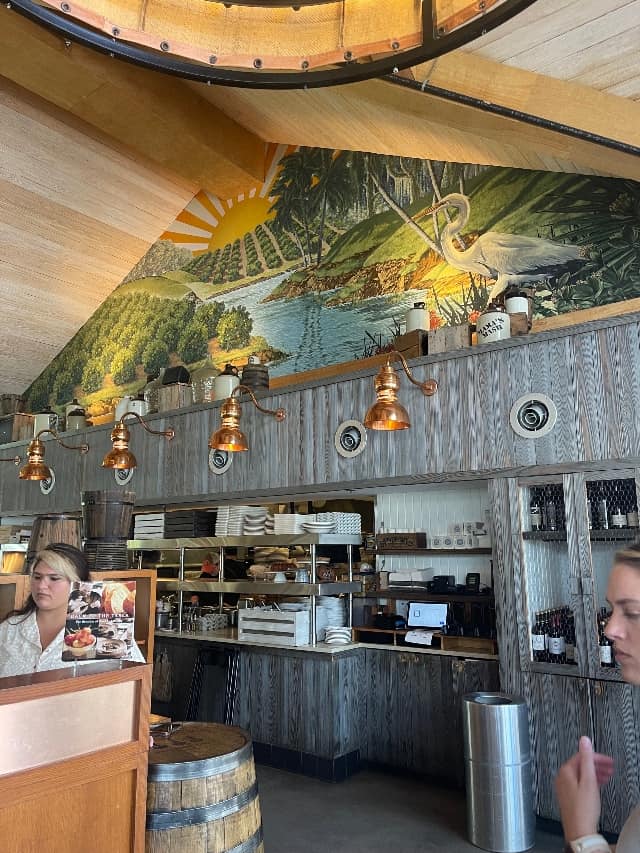 It is impossible to write an article about the best of the best at Disney Springs and not include Chef Art Smith's Homecomin'. This restaurant is pure bliss. From the bright atmosphere to the farmhouse decor and delicious homestyle food, Homecomin' is a restaurant that deserves every ounce of hype it receives.
What makes this restaurant even better for me is that it is so great for kids as well! With approachable options like chicken and donuts on the menu, even the pickiest eaters are sure to find something they'll love. When I went to this restaurant with my children, they were provided coloring menus and crayons to keep them busy while we waited for our food. Their food came out quickly and they ate every bite!
This restaurant by far has the best food of any on this list, so it is sure to please both children and adults! Check out full reviews of this great restaurant here and here!
4. Planet Hollywood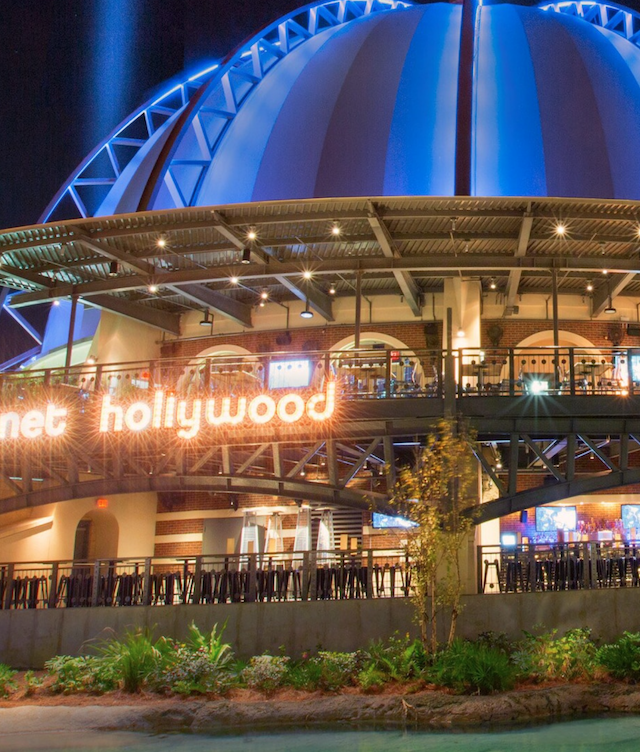 If you are looking for a fun environment with entertainment and great atmosphere, Planet Hollywood might be perfect for you and the children in your life! Planet Hollywood is loud, bright, and fun, which is great for dining with children! Sometimes I am afraid a restaurant might be too quiet or relaxed for my children, and this is not at all a concern at Planet Hollywood.
The menu here features burgers and sandwiches by Celebrity Chef Guy Fieri. There are options for everyone on this menu! Kids might also enjoy checking out all of the artifacts and memorabilia on display here while eating.
3. Rainforest Cafe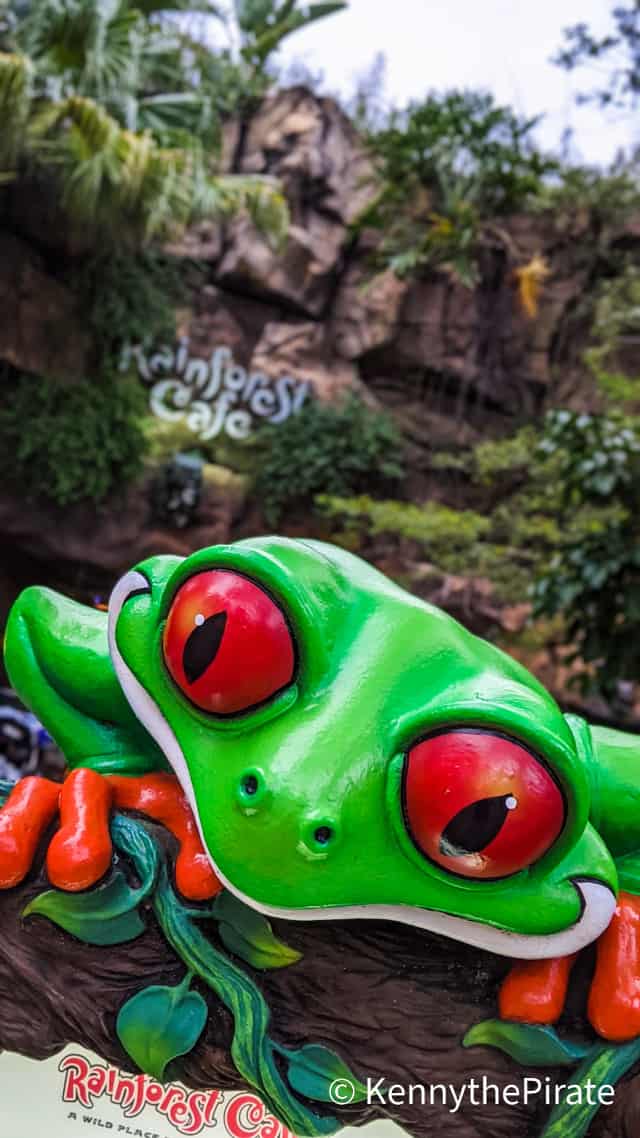 Rainforest Cafe is an obvious choice for dining with children. This immersive restaurant allows guests to experience the rainforest with the sights and sounds surrounding you while you dine. Kids are sure to love the animatronic animals and interactions that take place throughout the meal.
While Rainforest Cafe isn't exactly known for its cuisine, there are some great menu options for guests of all ages on the menu. Rainforest Cafe is a predictable choice that is sure to delight!
2. Splitsville Luxury Lanes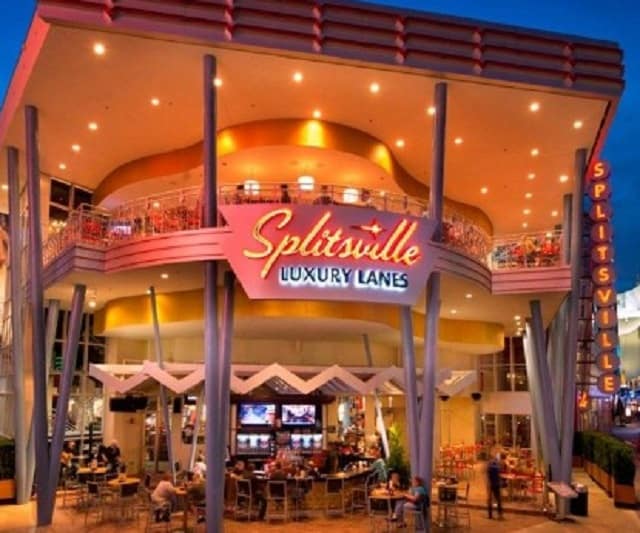 Looking for entertainment to go alongside your meal? Look no further than Splitsville Luxury Lanes. This dining experience located within a bowling alley at Disney Springs is perfect for kids and families!
Menu options include burgers, pizza, sushi and more. Be sure to check out the loaded fries! It is important to note that you can dine, bowl, or both here! However, you need to book each activity separately in order to participate. Check out Heather's review of the restaurant experience here!
1. T-REX Restaurant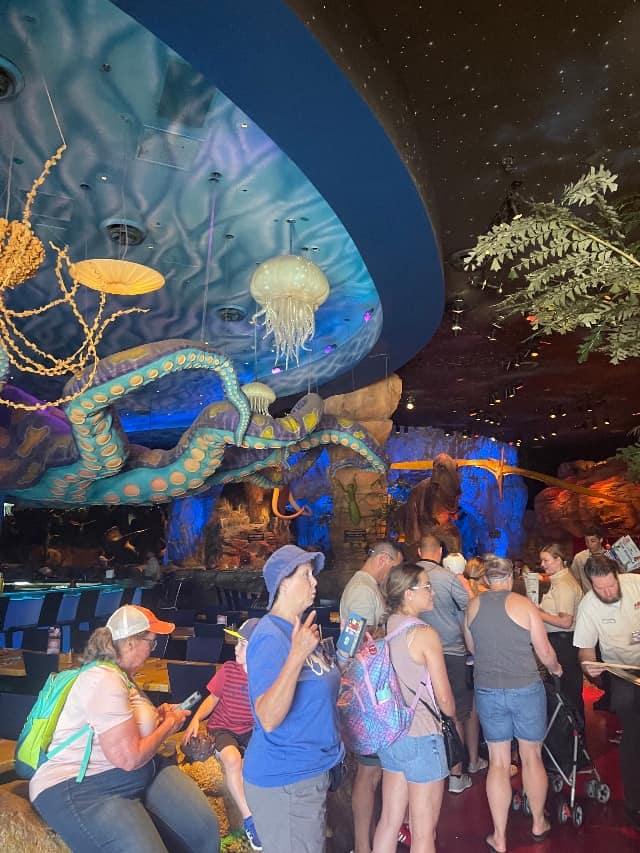 The top choice on my list for dining with kids at Disney Springs is definitely T-REX Restaurant! I recently dined here with my two boys and we had a great time! The restaurant is an immersive dining experience not unlike Rainforest Cafe. Guests can eat while enjoying the dinosaur interaction and can even dine within an ice cave!
The menu is varied and includes so many choices for every guest. Also not unlike the Rainforest Cafe, the food here isn't necessarily stellar, but it is definitely good! Plus, there are enough options that everyone can find something they will enjoy.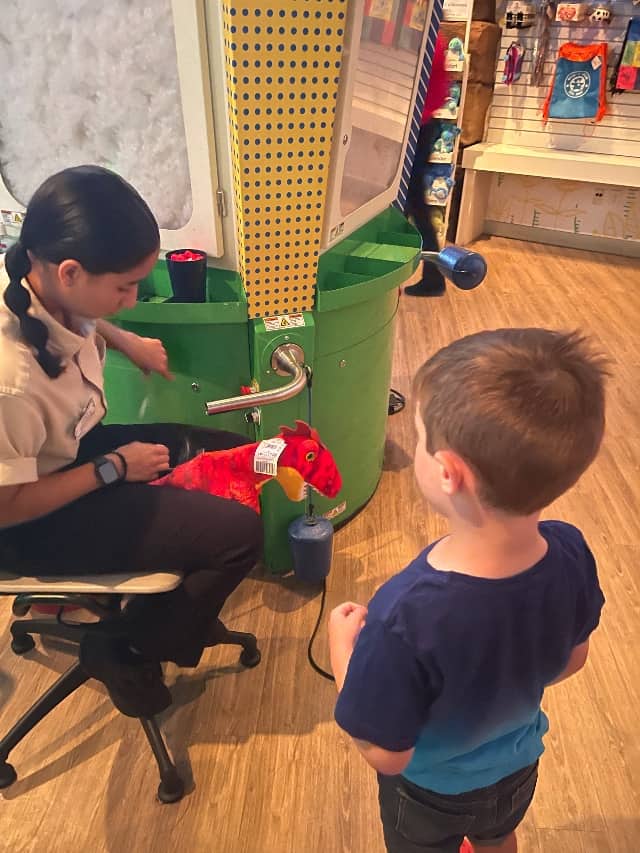 One of the best parts of this restaurant is the Build-A-Dino Experience and gift shop! My boys loved shopping here and building a dinosaur. The gift shop has varied toys themed to the science-minded and dinosaur-loving child. My two year old found a dinosaur bubble wand and my five year old found a Goo Jit Zu toy they had to have!
At the Build-A-Dino Experience, guests work through the stations just like at Build-A-Bear. We purchased the package that comes with the stuffed animal, scent, sound, and outfit. My son had a gift card for Build-A-Bear and it was accepted at this location. He ended up picking out a T-Rex Restaurant t-shirt for his dinosaur to wear, which made for a really fun souvenir!
Honorable Mention: Chicken Guy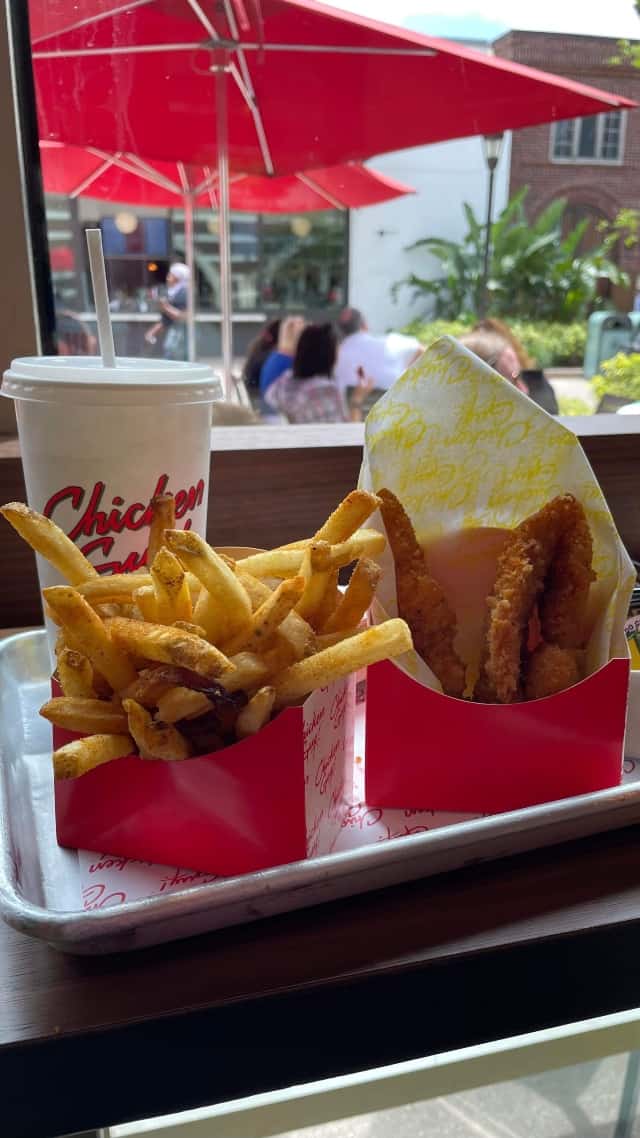 If you didn't get an advanced dining reservation and are still looking for a great place to eat with kids, the answer is Chicken Guy! This restaurant, also by Guy Fieri, features menu options that are sure to please the children in your group. Specializing in chicken tenders and so many great sauces, Chicken Guy is fast, fairly affordable, and delicious. Read my full review of this great quick service option here!
What are your favorite dining options for kids at Disney Springs? Are there any restaurants I've missed? Any on this list that you don't agree with? Comment below or continue the conversation on our Facebook page. I'd love to hear from you!

Are you planning a vacation? Reach out to our trusted travel agency sponsor Authorized Disney Vacation Planner
Mouse Class Travel
!