Curious what it's like to experience food and bowling at Splitsville? I have a full review from a recent trip!
My family has been fortunate enough to travel to Disney often. With each trip we take, we try to do something a little different.
We have slowed our touring pace since joining DVC in 2016. We know we will continue to return, so we do not have to try and cram it all into a one-week vacation.
On our most recent trip, my family and I were in Disney Springs shopping one morning. We had evening plans, so we were trying to keep a low key day.
I was browsing through menus on my phone (I have picky eaters in my family) trying to find something fun and new for us to try. My husband offered up Splitsville.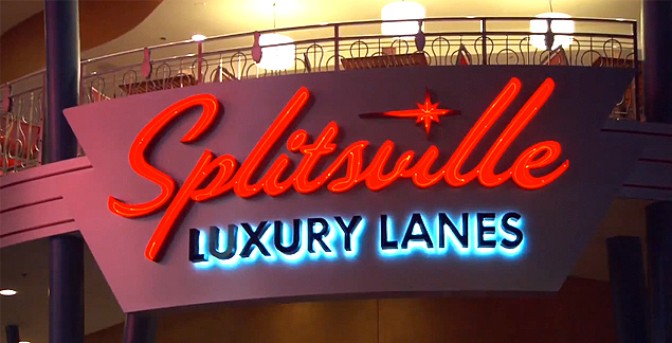 Really? We have traveled from New Hampshire to go bowling at Disney? There is so much more to do, and we are going to go bowling?
Our Experience at Splitsville
We got there before noon, which gave us early bird pricing. This is a better deal than the other discounts they offer such as DVC and Annual Passholders.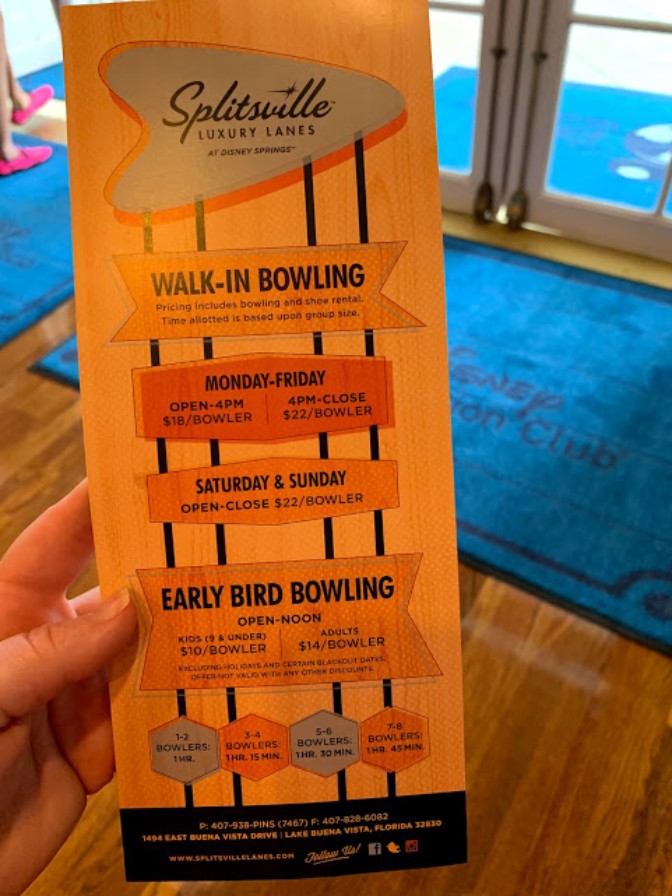 It was not crowded when we visited. They got our bowling shoes and escorted us to our lane.
We chose to eat at a lane side table. Our server then brought over menus and took our drink order.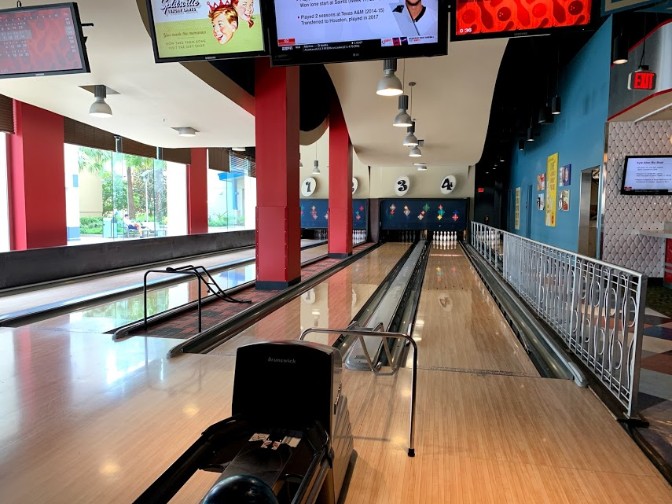 They had different cocktails than the signature Disney cocktails but still had plenty of great options to choose from. The menu had a variety of classic dishes, from handhelds to salads.
We opted for nachos and pizza. I was constantly washing our hands in between turns of bowling. 1) to keep things clean, and 2) I didn't want everyone else's germs who has bowled here.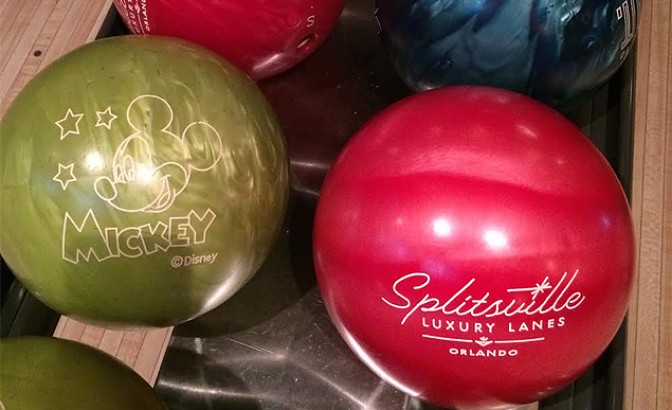 The portions were HUGE! Even the pizza wasn't plain old park pizza. Everything we ordered was flavorful. My picky toddler ate more than his fair share of the pizza.
After feeling like I was talked into going to Splitsville, I can't wait to go back. Adding in the bowling with the dining was a nice way to keep my toddler busy and entertained throughout a "sit down" meal.
Sometimes Disney dining can take a while, and table services can be hard for toddlers to sit through. He loved bowling and continued to talk about it throughout our vacation.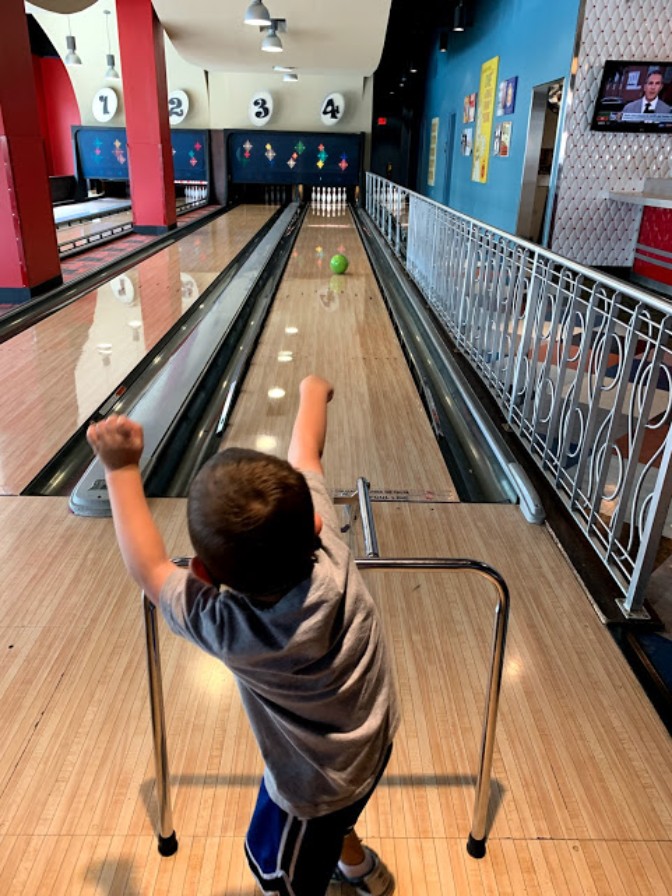 He even got a STRIKE! Mom was so proud!
How to Reserve Splitsville
Bowling not your thing? That's okay! You don't have to bowl. Reservations for meals only can be made through My Disney Experience.
Wondering what's on the menu? Check out the menu, which is available on Character Locator.
Want to reserve your lane ahead of time? You can do that too! Click HERE to make your reservation.
My must-do list keeps getting longer and longer, as we continue to try new and exciting things. Disney has so much to offer that there is always something new to try!
Have you ever been to Splitsville? Will you be visiting on your next trip? I know I am already looking forward to my next visit! Comment on facebook let me know!
-Heather Alosa