Disney World has three resort categories: deluxe, moderate, and value. Value resorts offer the best in terms of pricing and Disney theming. But, which one should you stay at? Check out my ranking to help you decide.
Why you should consider a stay at a value resort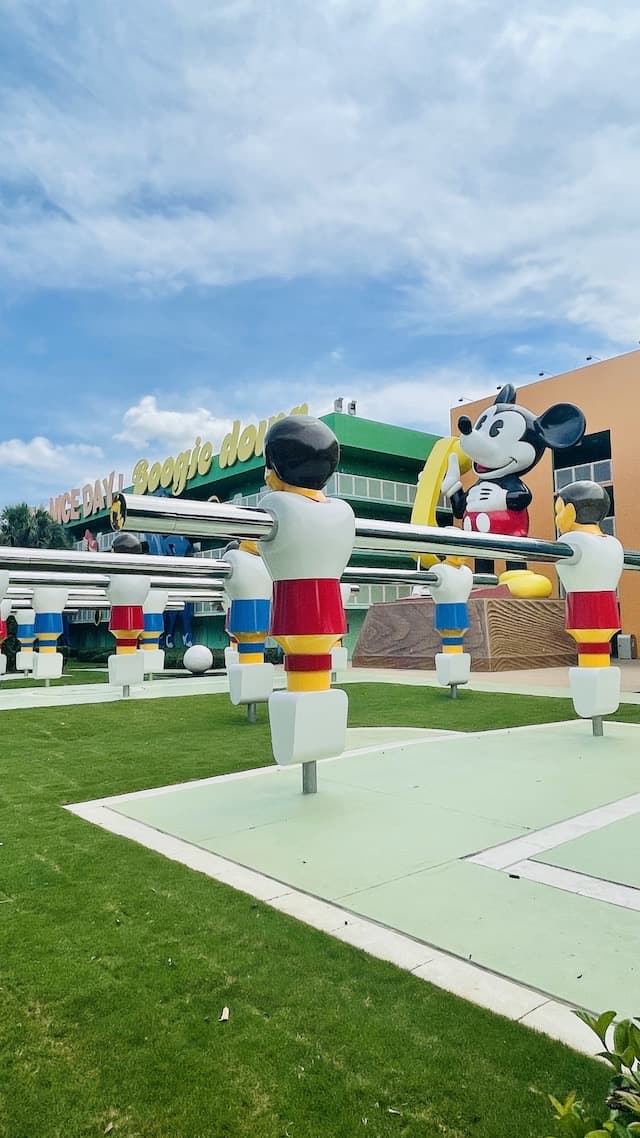 Are you wanting to stick to a smaller budget when visiting Disney World? Do your kids love over the top Disney theming? Will you only be in your room to sleep and shower? Value resorts are considered the lowest category, but don't let that stop you from considering a stay in one!
Value resorts offer the smallest room sizes but also the smallest prices! In addition, they only offer quick-service dining. It's also worth noting there are no slides at value resort pools. However, they also have some of the most fun and kid-friendly theming on property! There are 5 value resorts plus the campground: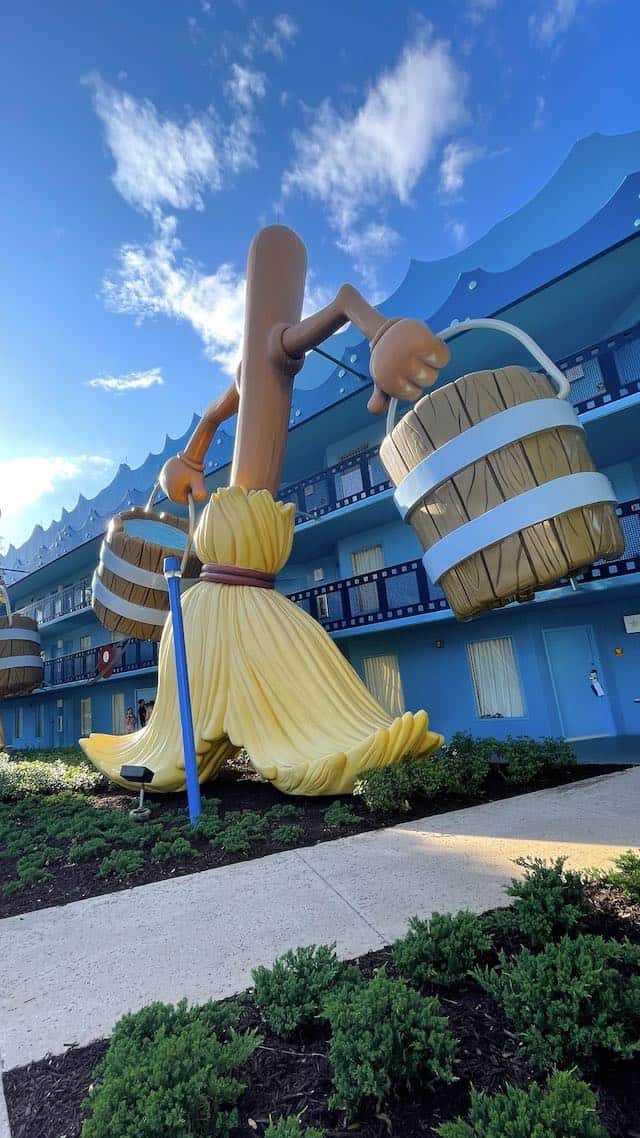 POP Century
Art of Animation
All-Star Movies
All-Star Music
All-Star Sports
Fort Wilderness campground
This ranking will start at "worst" and go up from there. It will include a brief description, why I gave it that ranking, and any guides and reviews from our KtP team.
#6 Fort Wilderness campground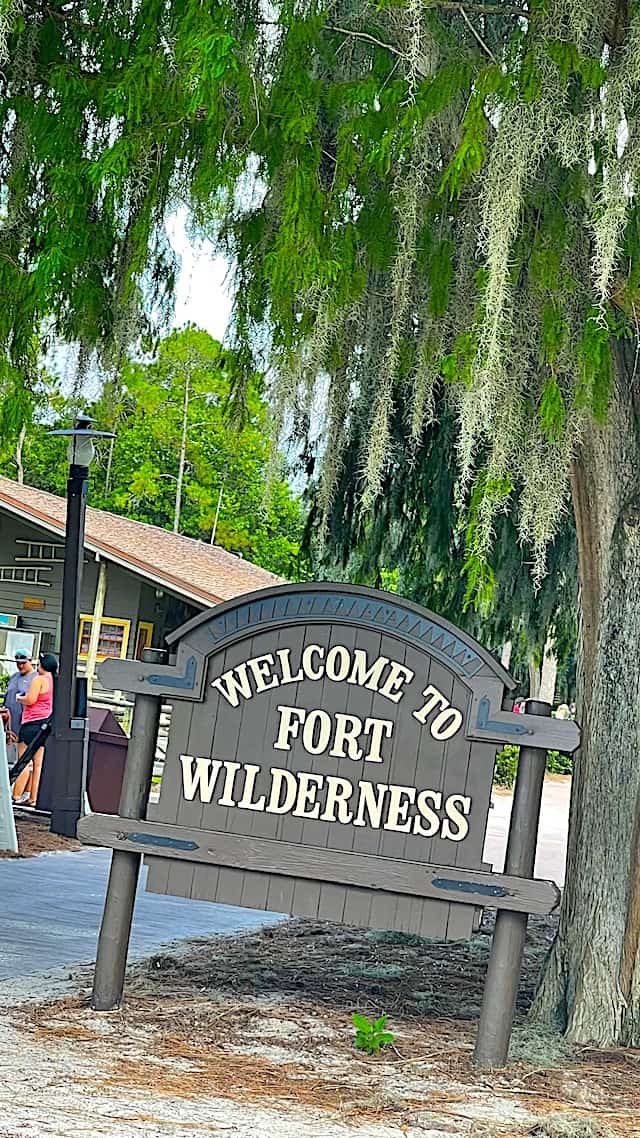 I chose Fort Wilderness campground as the "worst" value resort because of the accommodations. The campsites are different from the cabins (which is considered a moderate accommodation) in that you have to bring your own shelter! You either need to bring a tent or a camper to stay here.
This eliminates a good portion of Guests who are wanting to visit Disney World and stay at a value resort. These are some of the cheapest rates with many dates coming in under $100/night. However, unless you are willing to "rough it" in a tent or bring a camper/RV then Fort Wilderness is not a desirable resort to stay at.
#5 All-Star Sports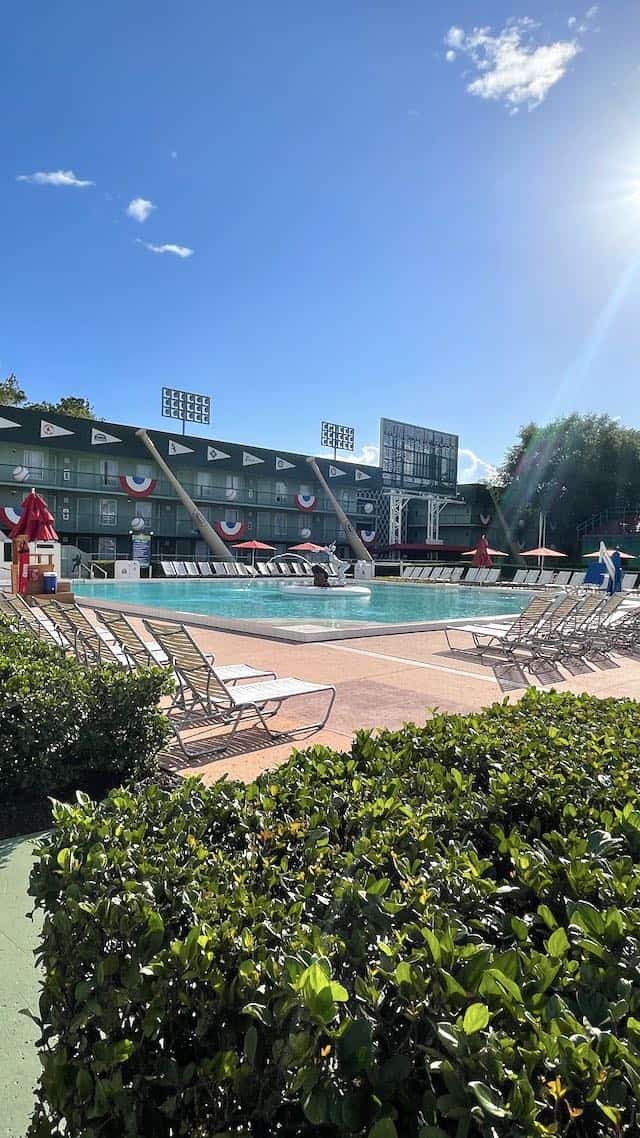 There are 3 separate All-Star resort hotels: Disney's All-Star Sports, Disney's All-Star Music Resort, and Disney's All-Star Movies Resort. They are all very similar motel-style resorts, and they are almost always the least expensive options on Walt Disney World property above the campsites. Unfortunately, all three All-Star resorts rely solely on bus transportation.
Sports is my least favorite of the All-Star Resorts for a few reasons. One, it is in the middle of a much needed refurbishment. Until work is completely finished, you may find yourself in a very dated (and ugly) room.
Second, it is the last stop of the All-Star Resorts. This means if you are trying to get to the hotel from the airport in a shuttle it may add an extra 20-30 minutes onto your trip if you have to stop at the other All-Star resorts first. Disney sometimes also uses one bus for these resorts during the least busy times of day.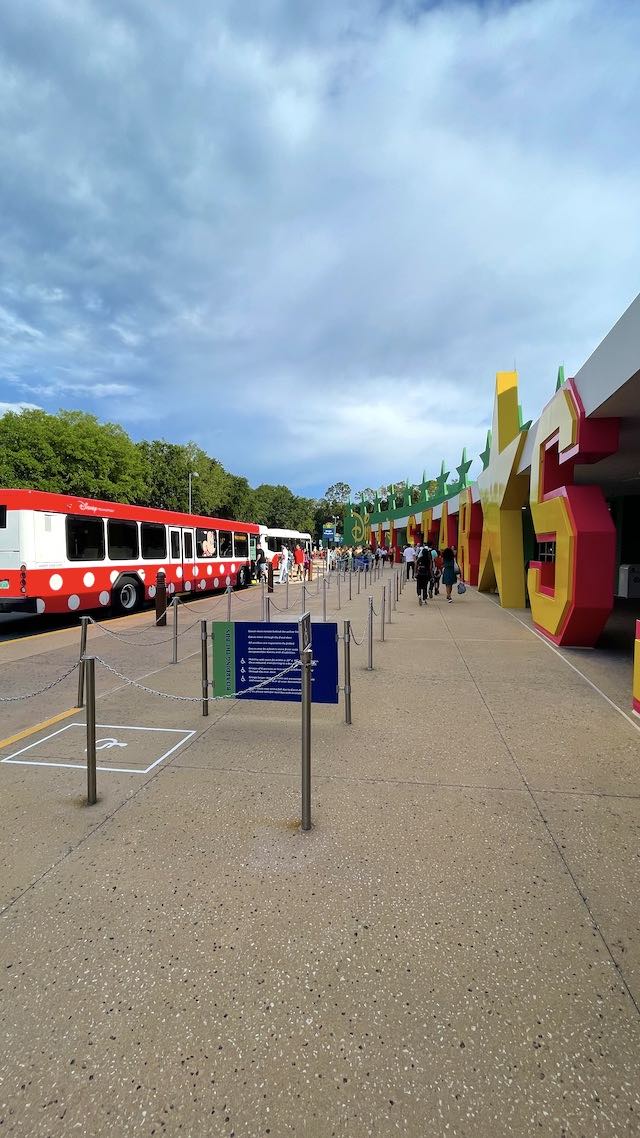 While this may mean you are the last stop and don't have to travel to another resort before going to your destination, the bus may fill up before it gets to Sports. Thus, you may be waiting longer for another to come. It may also add time onto your trip on the way back to the hotel if you are stopping at other All-Star resorts first.
#4 All-Star Movies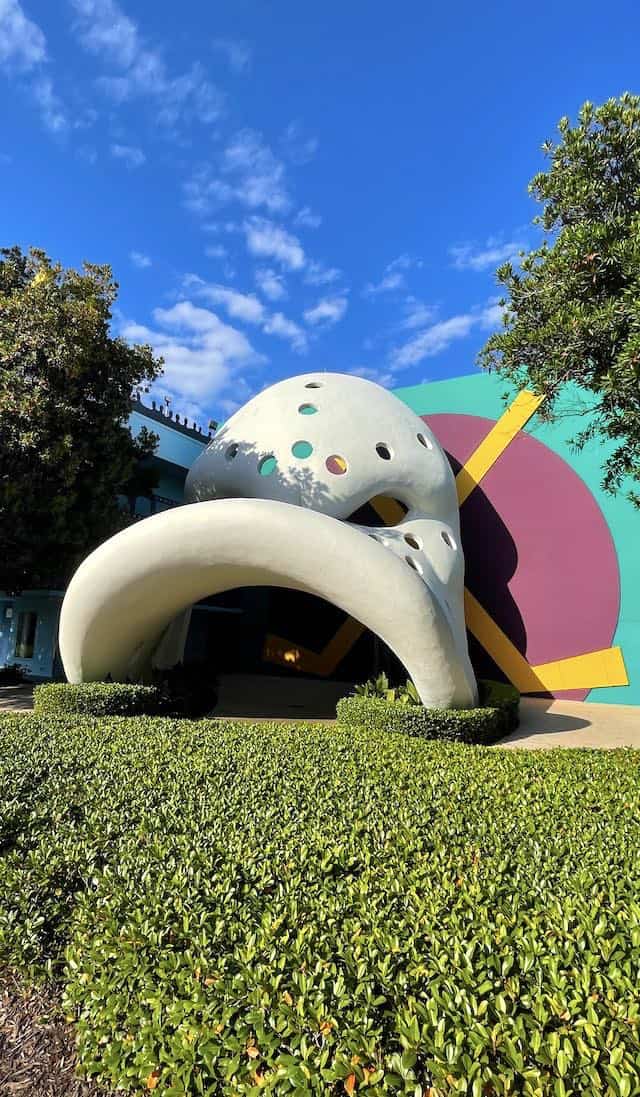 Movies comes in next on my list. In terms of rooms, amenities, and recreation they are all mostly identical. The theming and the completely refurbished rooms (they were the first to be refurbished several years ago) are what push Movies above Sports. The large statues from various Disney movies are more recognizable than the sports themed statues at All-Star Sports.
Movies is the first hotel of the three (they are all connected via walkway) which means you have an advantage when getting to the hotel if, again, you are sharing a bus/shuttle with the other resorts.
#3 All-Star Music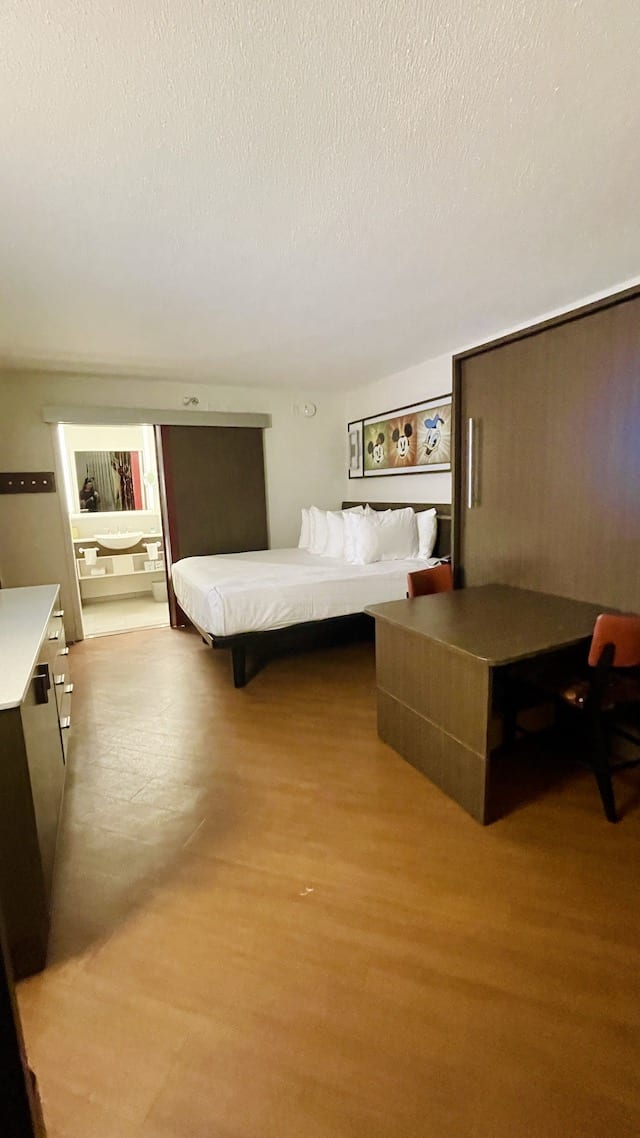 The best of the All-Star resorts, to me, is Music. This is because Music has one thing that the others do not: family suites! These suites have a living area, a small kitchen with a full size refrigerator and freezer, dedicated bedroom, and two bathrooms.
While the theming is not quite what you would picture when you think of Disney Resort, the rooms are all updated and it is situated right in between the three resorts. All-Star Music is great for larger families or groups that want to spread out a bit more or prepare some meals in the room.
#2 POP Century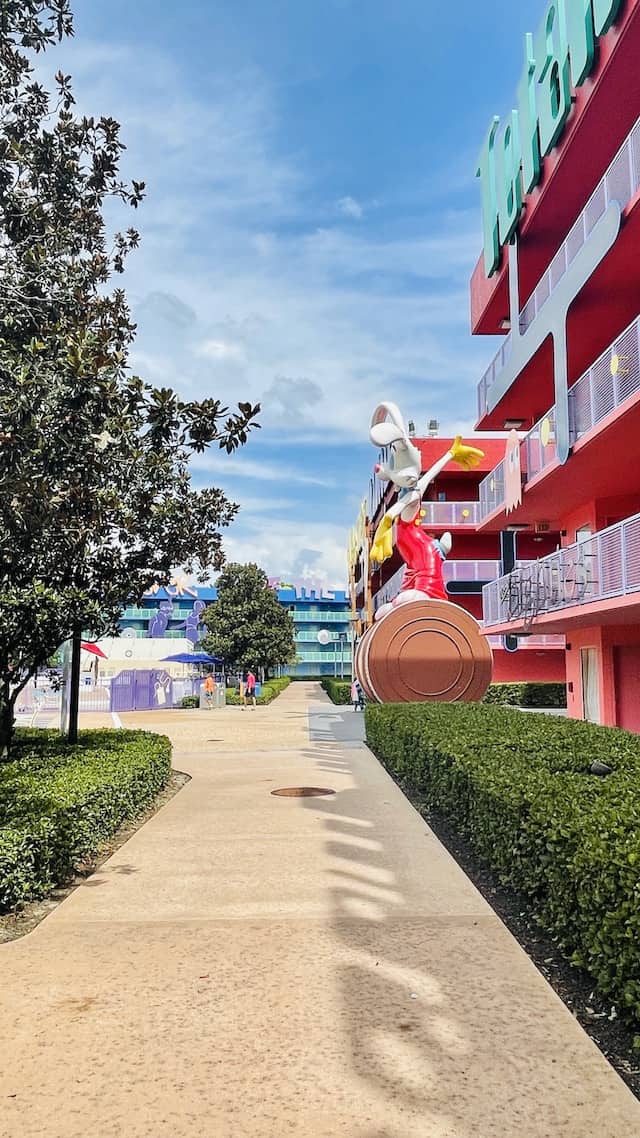 Disney's POP Century is arguably the best option if you are looking for the most bang for your buck. There are close to 3,000 rooms that are divided into 5 decades: 50s, 60s, 70s, 80s, and 90s. Larger-than-life sculptures of iconic memorabilia decorate each section.
POP Century's best weapon is Skyliner access. Just a short walk away, you can be on your way to Hollywood Studios or Epcot. The Skyliner provides transportation to two out of the four parks without needing a bus, which is a huge advantage. Although the rooms are identical to the All Star resorts, many gladly pay the extra money (which isn't really a lot) to be able to stay at a Skyliner resort.
#1 Art of Animation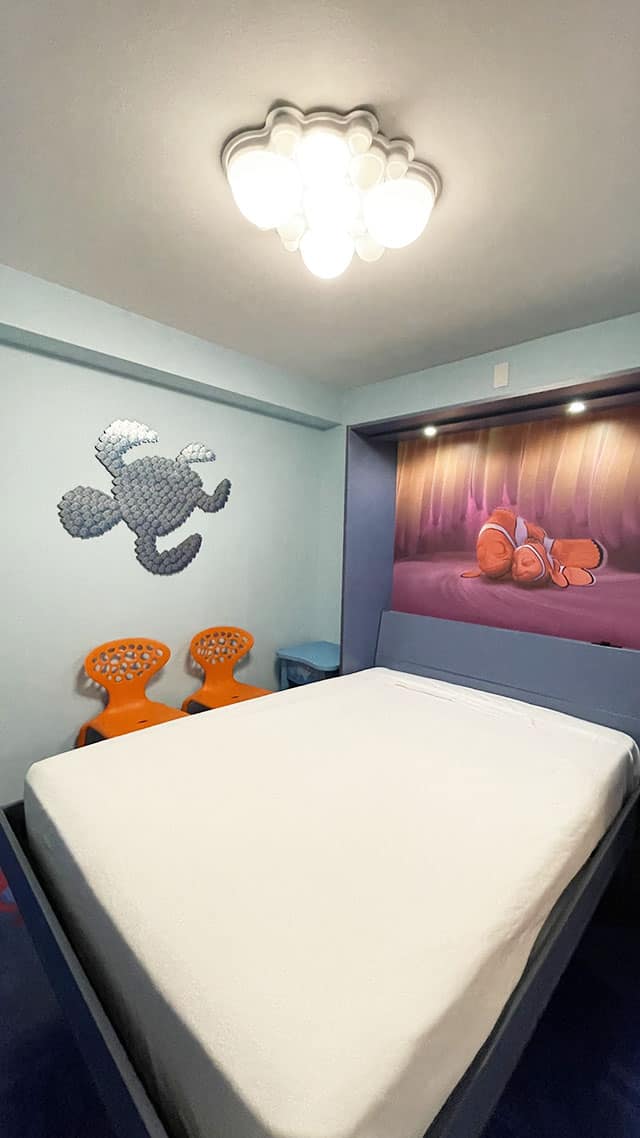 Art of Animation is the newest of the value resorts. It has 4 sections and 2 distinct room types. The Lion King, Nemo, and Cars sections all have family suites with interior-facing doors. The Little Mermaid Building has standard motel-style rooms.
Here guests feel drawn into their favorite animated films and have a sense of being part of the animation process. Like POP Century Resort, guests are surrounded by larger than life statues and figurines. Only instead of favorite icons of the centuries, guests are surrounded by their favorite characters. This resort is a dream for young children.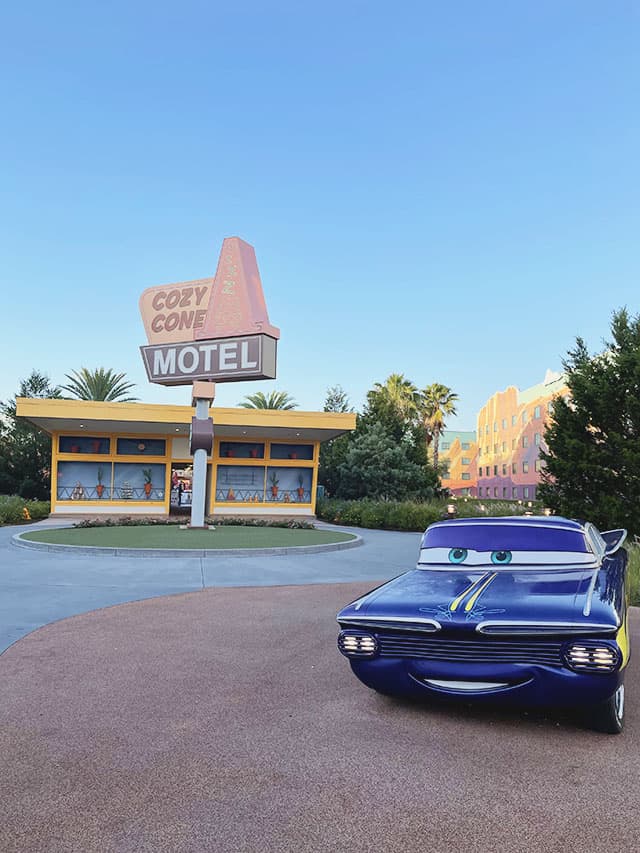 It is located directly across from POP Century and shares the same Skyliner station. I ranked this over POP Century because of the Disney theming and the fact that there are suites, which is a huge bonus for larger families. These suites are the most expensive of the value rooms. However, they are cheaper than suites elsewhere on property.
Looking for more rankings?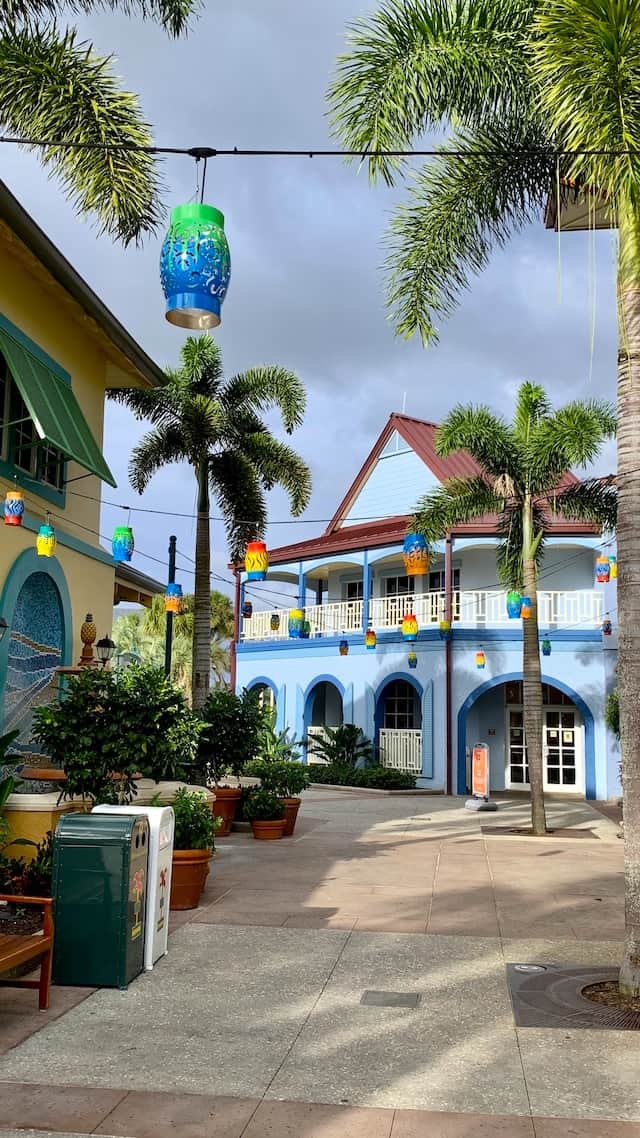 If you are still deciding what resort category you want to stay in, we can help! I have also ranked Disney's moderate resorts and deluxe resorts. You can compare all three categories and then dive even further into each resort to help you narrow it down.
I've also outlined the best resorts for children and the best resorts for the holidays.
Which value resort is your favorite? Least favorite? Let us know in the comments below and share this post with a friend who may be looking to stay in a value resort!