LATEST VIDEOS
Subscribe to my Youtube!
Just Mousing Around - LIVE
LIVE - Just Mousing Around
LIVE - Just Mousing Around Tonight!
Are you thinking of taking a trip to Walt Disney World in April? Here are 5 reasons April is a lovely time to travel to Walt Disney World.
When to go to Disney?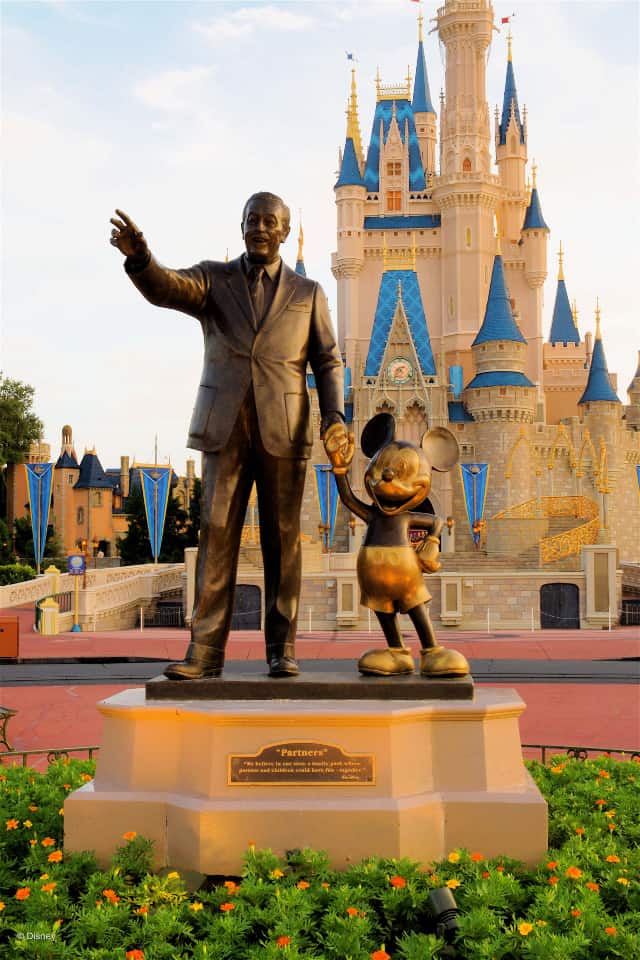 Ah, Disney planning! It's one of my favorite things. But, sometimes the hardest part about planning a Disney vacation is figuring out when to go.
Kenny the Pirate offers free Crowd Calendars to help you make the most of the magic. Each month has its moments where the parks are more likely to be packed.
You may not be someone who worries too much about crowds. After all, a day at Disney is better than no day at Disney at all.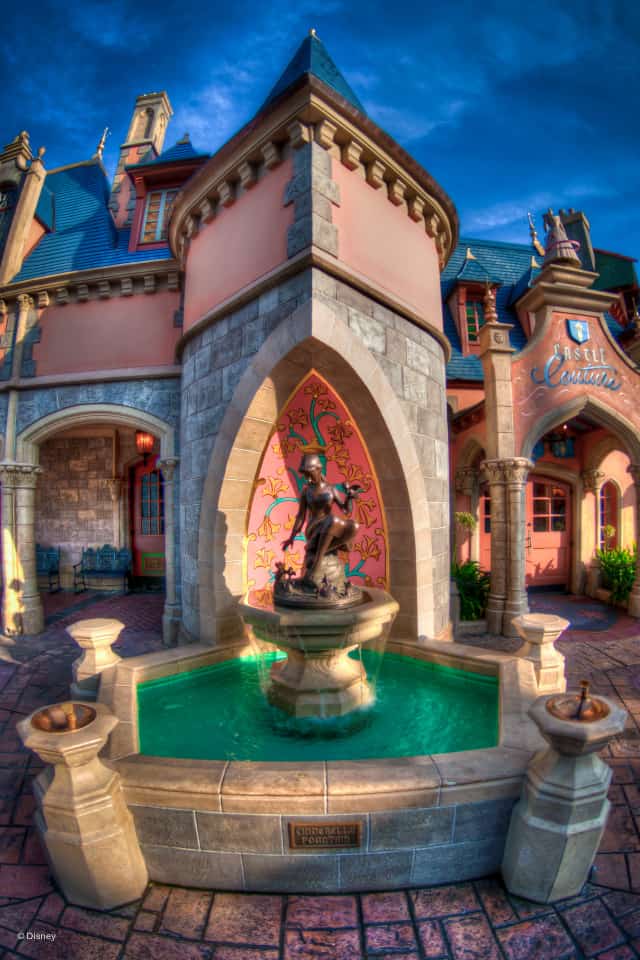 You might be locked into the schedule of school holidays. Perhaps you might prefer to avoid summer months. You may even want holiday magic on your trip.
All things considered, April can be a fun time to go to Disney! If you have flexibility in your travel dates, you may want to consider it. Here is a round up of my top 5 reasons for loving Disney in April in no particular order.
1. The Weather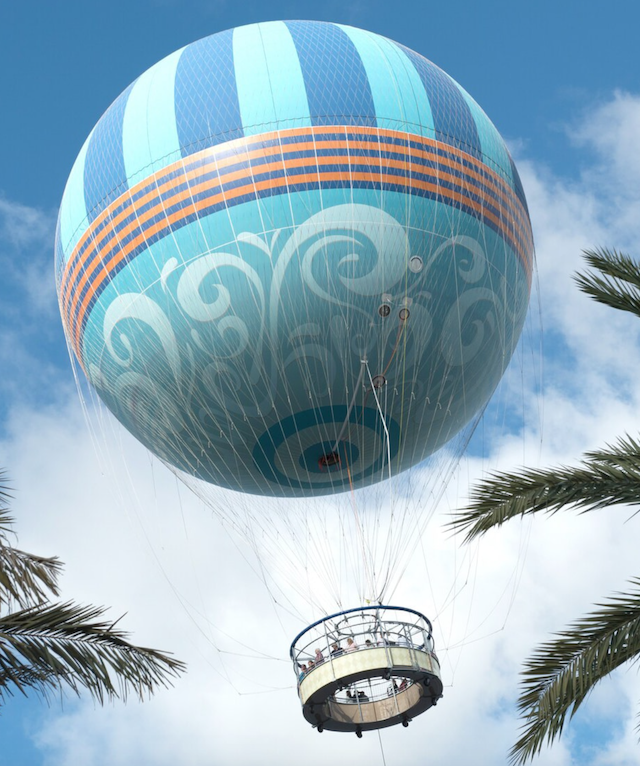 April is typically a pretty mild month as far as Florida weather goes. Florida can be oppressively hot. Seriously. It can get so hot that you feel like you are going to melt within a few moments of being outside.
While I live in the South and am used to the heat, I also have a surprisingly low tolerance for it. I can go to Disney and enjoy myself even when it's disgustingly hot; however, it is definitely not my preference.
The average temperature in April ranges from 62 degrees to 82 degrees. It also does not rain as much as it does in the summer months, which surprises a lot of people since April has a reputation for rain in many parts of the country.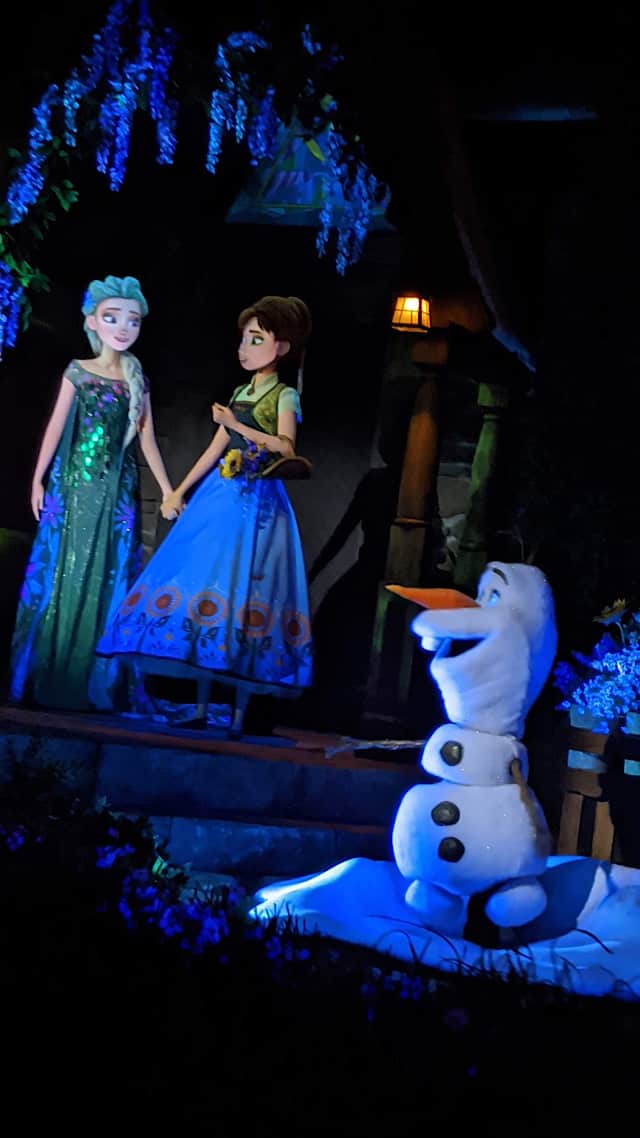 That's not to say that it won't rain. However, it is likely that you will not see a good deal of precipitation. Even so, I'd pack ponchos and a raincoat to be on the safe side.
Of course, as it is with many Florida months, April weather can be unpredictable! I have been when it was shorts weather for the first few days and chilly the last few days.
You might even experience a bit of a chill in the morning that passes by noon and returns as evening sweeps in. For these reasons, if April is your travel month, you will need to pack layers just in case.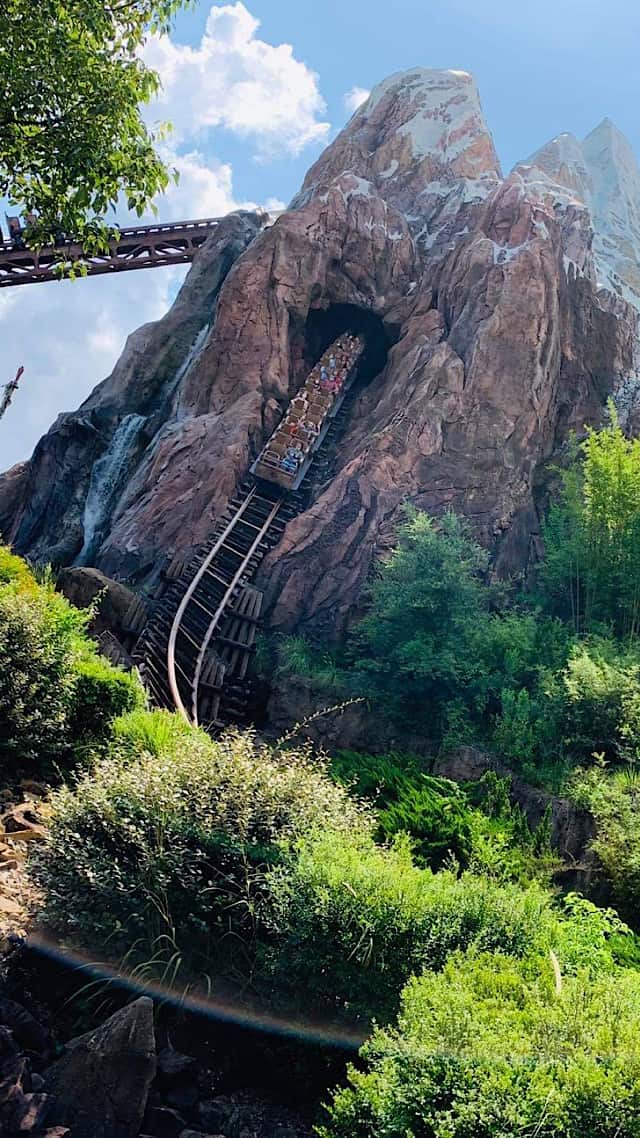 All that said, I would personally MUCH rather prepare for a fluctuation in temperatures than be guaranteed the experience of dripping with sweat for an entire week. If you are anti-extreme heat, April is your friend.
On a related note, April is the last month of travel before the love bugs start appearing in May. If you want to get your Spring trip in before Love Bug Season, April is also your friend.
2. Potential for Longer Park Hours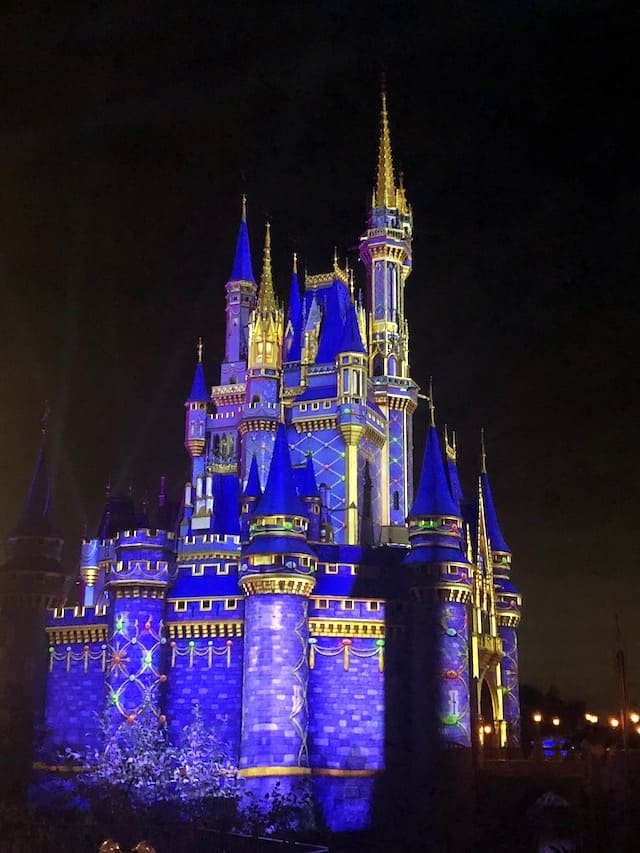 With April comes Spring Break, and with that comes an influx of crowds. Park passes have become hard to come by at the start of April for ticket holders and resort guests.
However, crowds can have some positive consequences. One is that park hours are typically longer than in less crowded times. While this is not a guarantee, it is a pattern that has held true.
Although 2021's park hours have have been very different, we have seen extended hours announced throughout the year. Park hours have already been added for most of April to accommodate the crowds.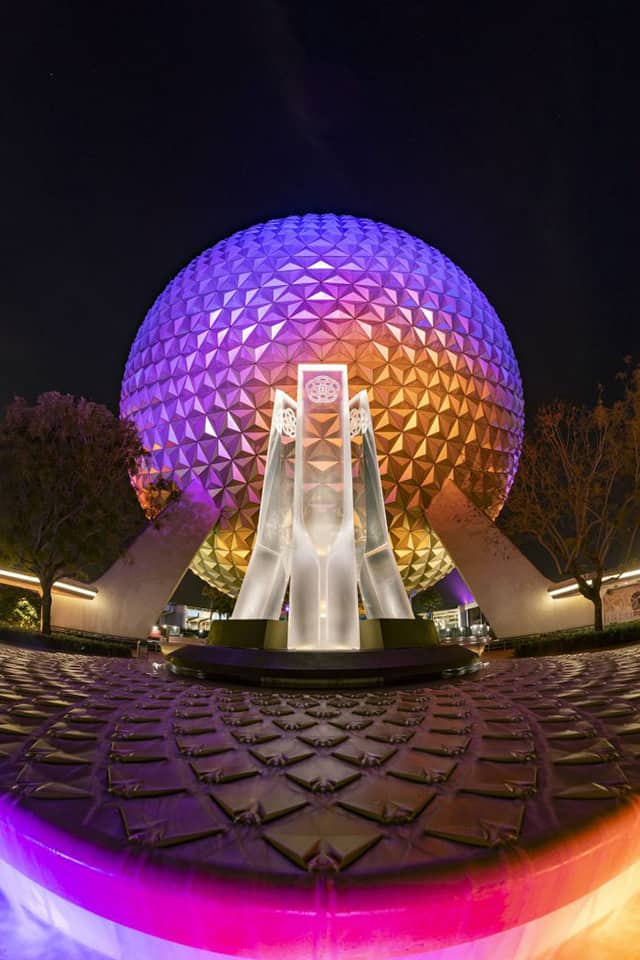 Character Locator will stay updated with any additional changes in park hours.
This addition of hours can work to the advantage of guests. This is particularly true for guests with specific touring styles.
If you like to go early, take a midday break, and then return to the parks after the mid day crowds have departed, this is very good news for you. Some of 2021's park hours made taking a break seem illogical because of the travel time to and from the parks, but with longer hours, it is feasible.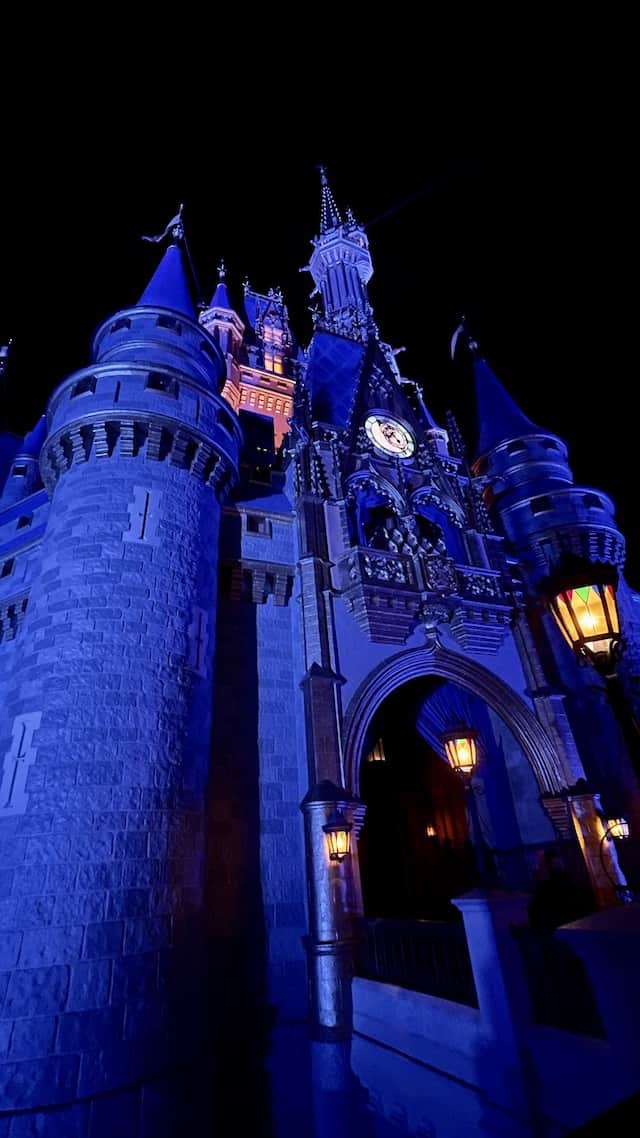 It is also great for guests who like to sleep in and then outlast the crowds. Many people find themselves worn out before nightfall. Extended hours gives the night owls a chance to enjoy the parks with less crowding, lower wait times, and lower temperatures.
Finally, this works out well for the people who like to tour hard from rope drop to closing because more Disney hours is never a bad thing. This is especially true if you have a quick trip and want to try to squeeze 2 parks into one day through the use of Park Hopper.
3. Holiday Festivities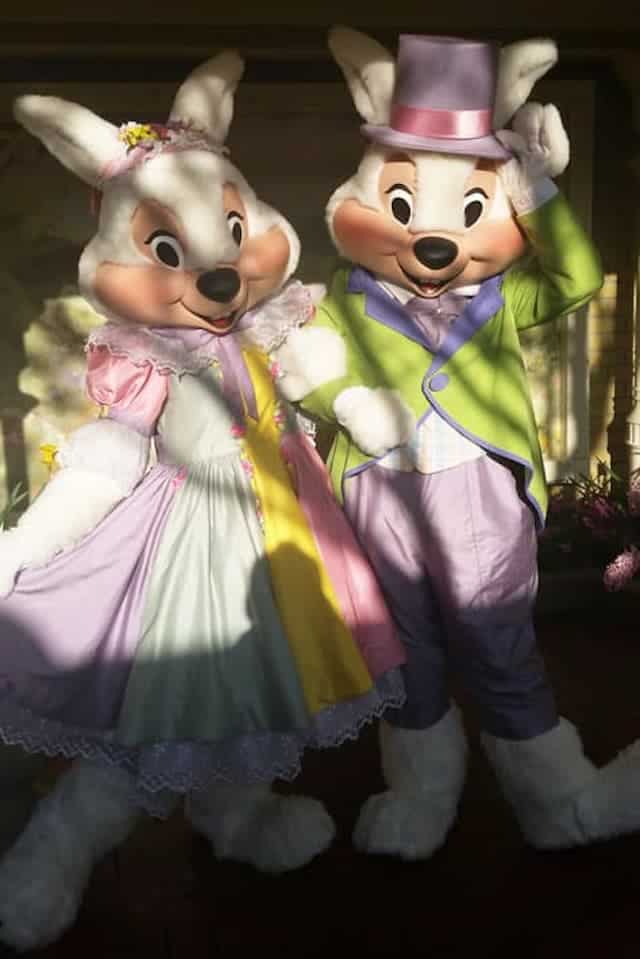 Depending on the year, Easter might just fall during April. In fact, it will fall in April all but four times for the next 20 years. We will see a March Easter in 2024, 2027, 2032, and 2035.
And, of course, in true Disney fashion, there are plenty of Easter festivities to enjoy if your travel dates coincide with the occasion. Epcot typically hosts an egg themed scavenger hunt.
You can also indulge in Easter eats and treats! To check out 2021's offerings, click here.
If you want to see beautiful Easter displays, you are in luck! Disney resort hotels have gorgeous decorations to celebrate the season. The 2021 locations can be found here.
Not only is Easter hopping, but Animal Kingdom hosts Earth Month activities in April. In addition to special activities, guests can look forward to special limited time snacks. I can't think of a better place to celebrate conservation than in Animal Kingdom.
4. Swimming and Water Fun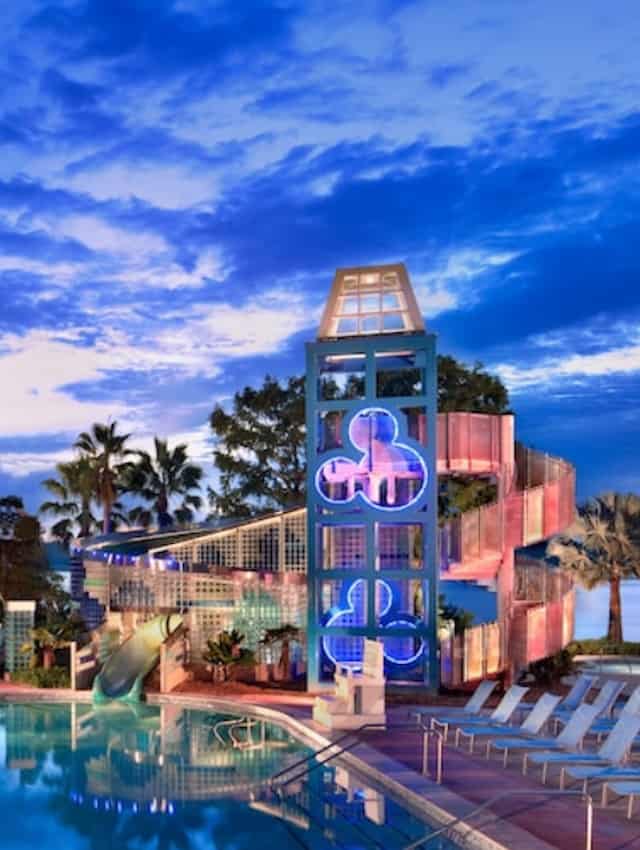 I know that some people are in the camp that one does not go on a Disney vacation to spend time in the pool. This can be especially true if you are staying off property, and your accommodations don't have a particularly special pool. It is also true for people on short ventures with very very limited park time.
However, Walt Disney World is home to some pretty magical pools. Stormalong Bay is continually (and debatably) touted as the best pool at Disney. Additionally, there are many off property hotels with fantastic pools as well.
Many people intentionally build pool time into their itineraries. This is particularly true for travelers who like mid day breaks or travelers who like to incorporate rest days into their trips.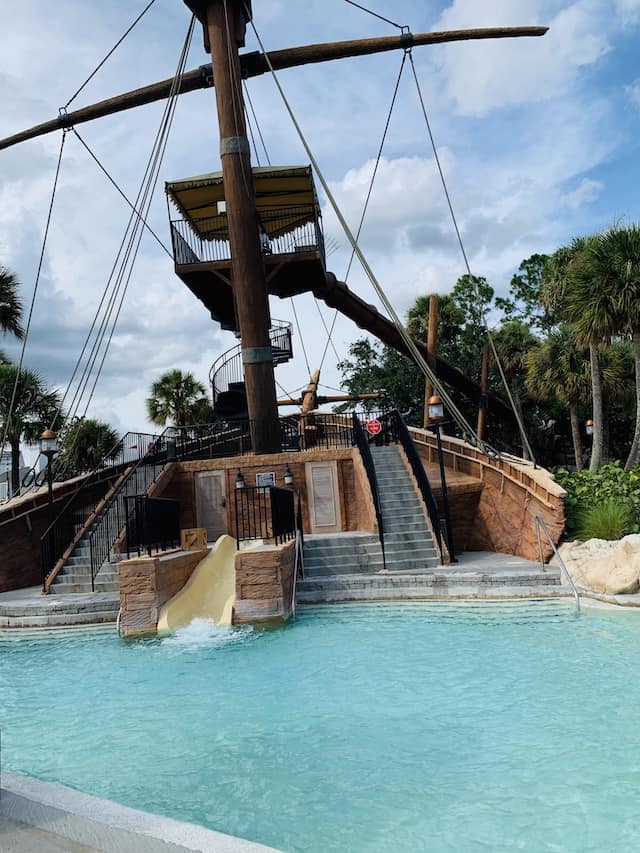 April weather is typically just right for the pool by mid day. Most resort pools are heated, so even if the weather isn't hot, the pool is pleasant!
Of course, there may be some days where it is just too cold to think of getting out of the water and shivering poolside. Keep an eye on temperatures just in case.
Disney is also home to state of the art water parks. Blizzard Beach reopened its doors in March.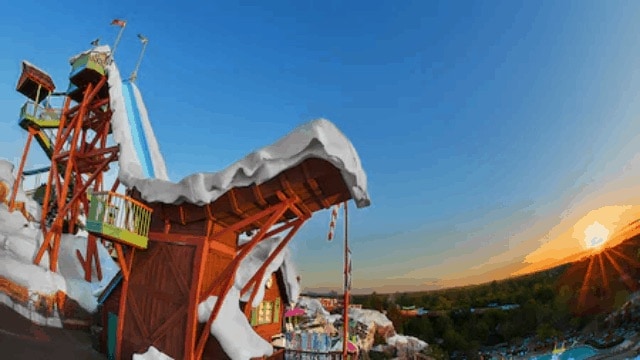 Of course, one day in April already saw a water park closure. Blizzard Beach closed April 2, 2021 due to low temperatures in the forecast. However, most of the time the water park is open and ready for guests to enjoy the slides and pools.
Finally, April is a good month for water rides. While it may be too chilly to consider walking around after the potential soaking that could come with attractions like Splash Mountain or Kali River Rapids in the winter months, the Spring makes these attractions easier to take on.
5. Flower & Garden Festival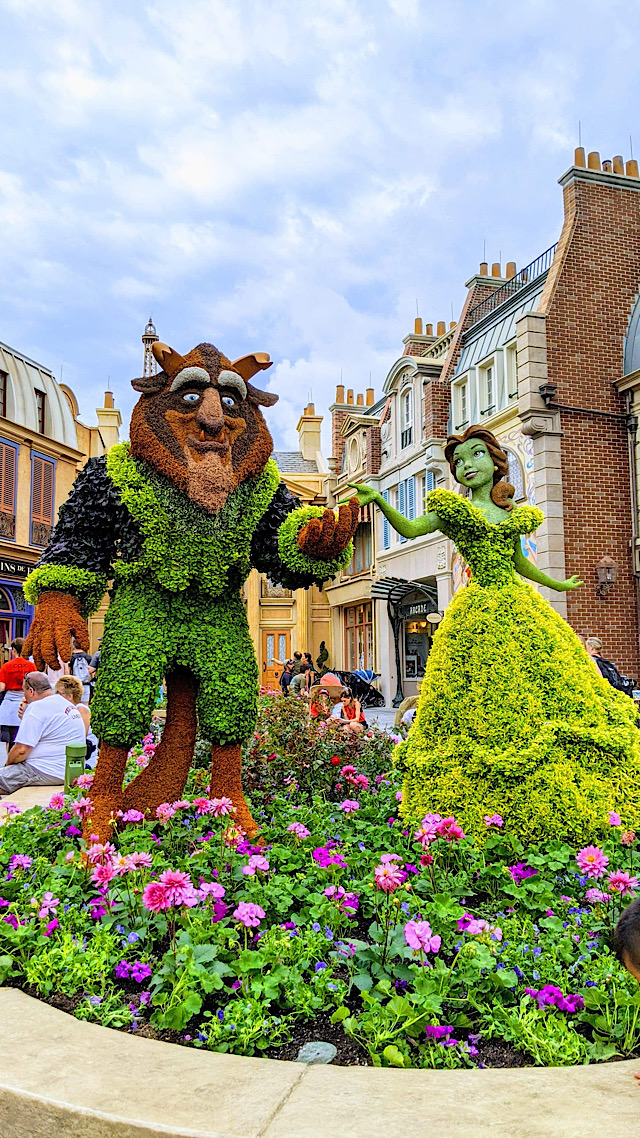 My personal favorite thing about Disney in April is the Epcot International Flower & Garden Festival. It is one of my favorite Epcot festivals. In fact, I even prefer it to Food & Wine.
Once the festival is in full bloom, guests can enjoy multitudes of flowers and topiaries decorating Epcot. It makes Epcot look lovely even with the construction walls.
As is true with the other festivals, guests can also enjoy the Outdoor Kitchens. Flower & Garden typically brings many recurring fan favorites as well as new creations to add to the mix.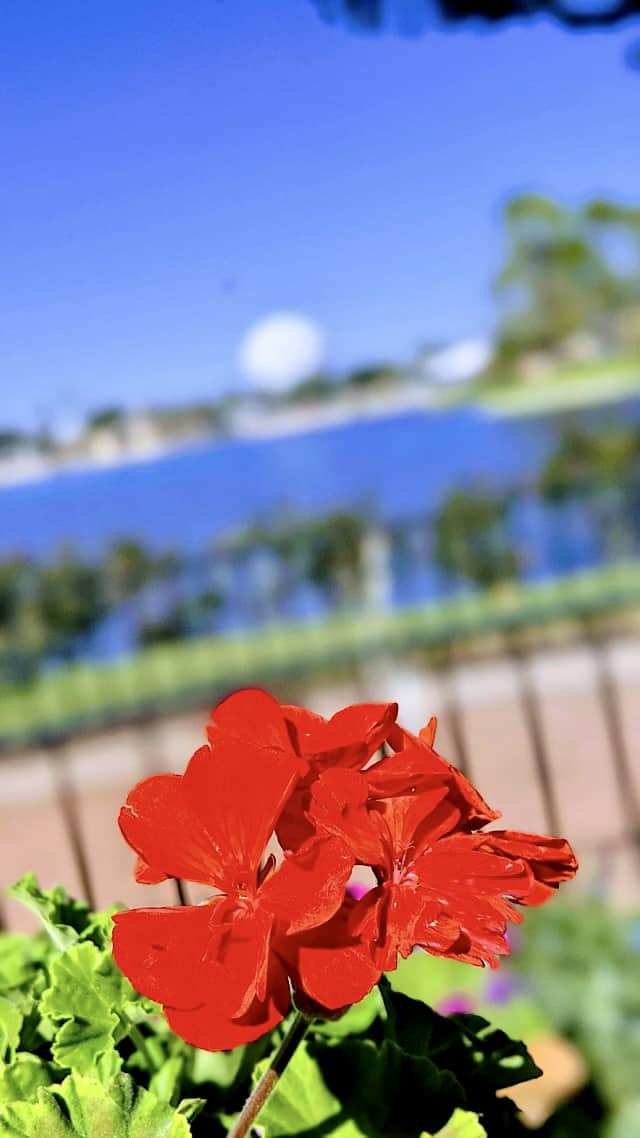 To me, April is the perfect month for wandering the World Showcase and Future World and grazing on snacks. It is hard to fully enjoy festival foods in the blazing heat, and the milder temperatures of spring sets a great tone for eating and sipping around the World.
My favorite dessert item from any of the festivals usually makes an appearance at the Honey Bee-stro. The Mascarpone Cheesecake is something I dream about.
The festival typically offers plenty of live entertainment. Although the offerings are not as robust as it was in the past, 2021's festival will include performances from Jammin' Gardeners, Voices of Liberty, Mariachi Cobre, and the World Showplace pianist. In addition, EPCOT is welcoming local bands to perform on Sundays, Mondays, Fridays, and Saturdays!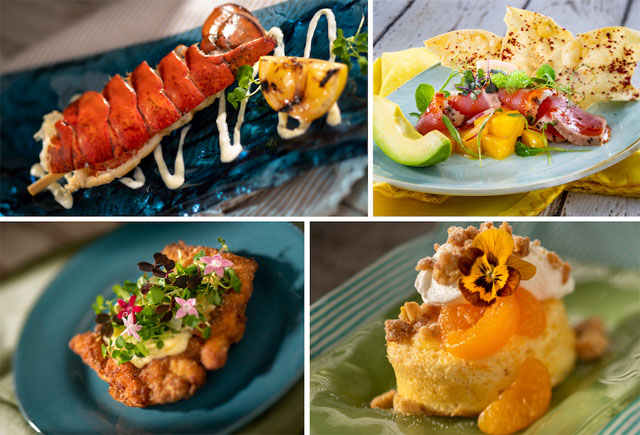 For a full rundown of the festival including all the menus, you can check out our 2021 KtP Guide to the Epcot International Flower & Garden Festival.
Do you have plans for a trip to Walt Disney World in April? What are your favorite aspects of traveling during that month? Let us know in the comments below or on our Facebook page. Or, keep the conversation going and share them with us in our crew, too!
Are you planning a vacation? Reach out to our trusted travel agency sponsor Authorized Disney Vacation Planner
Mouse Class Travel
!