The incredible decorated Easter eggs displayed at several Disney resorts are a favorite Disney spring-time tradition. I'm so happy that they are coming back this year! Come see where and when in the "world" you can view these amazing edible works of art!
These eggs are made from chocolate, fondant, and other edible ingredients and take weeks for the Disney World pastry chefs to create.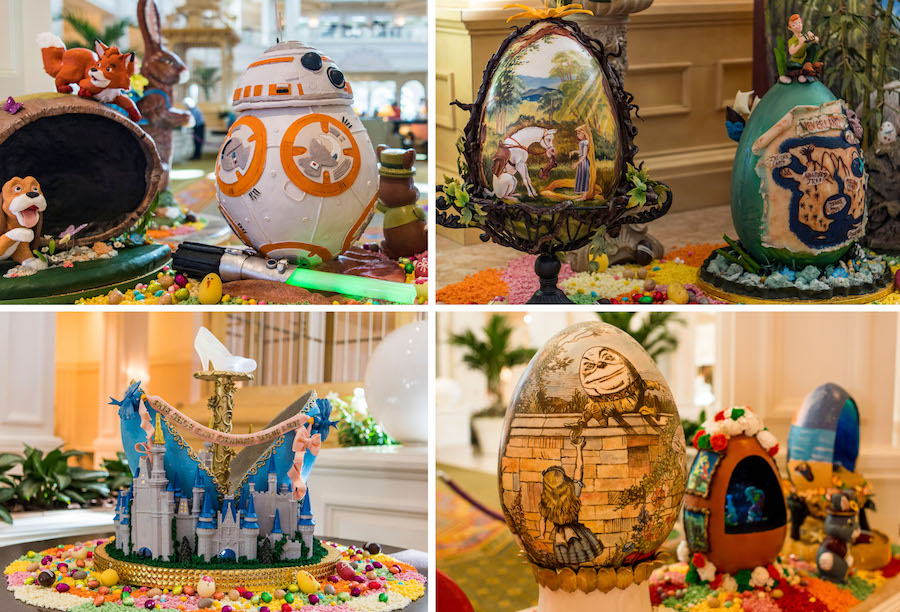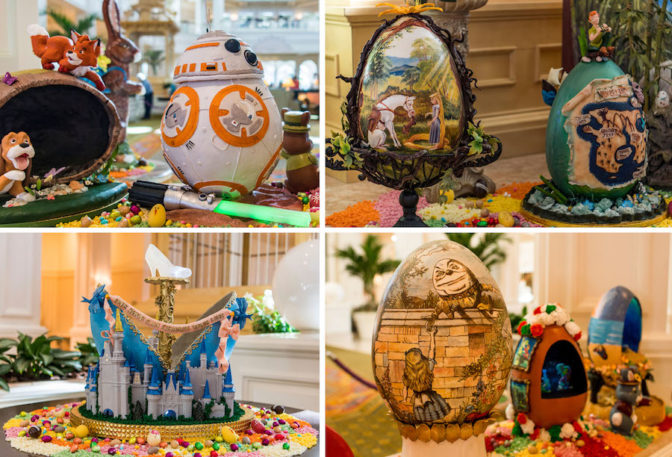 I had plans for an Easter week trip in 2020 and was so excited to finally see these eggs. That trip ended up being canceled, but I have rescheduled my spring trip for April 2-10 and will definitely be checking out some of these egg displays while I am there!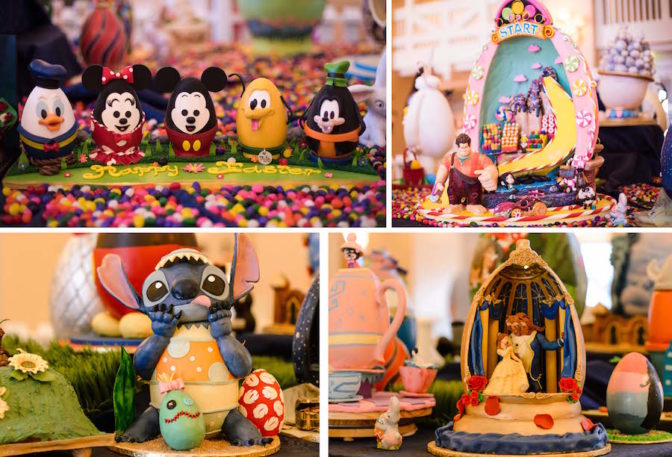 Last year since the egg display was canceled while they were being created, Disney Parks Blog released photos of egg displays in the past and some of the eggs what were being created for 2020 which you can view more of here.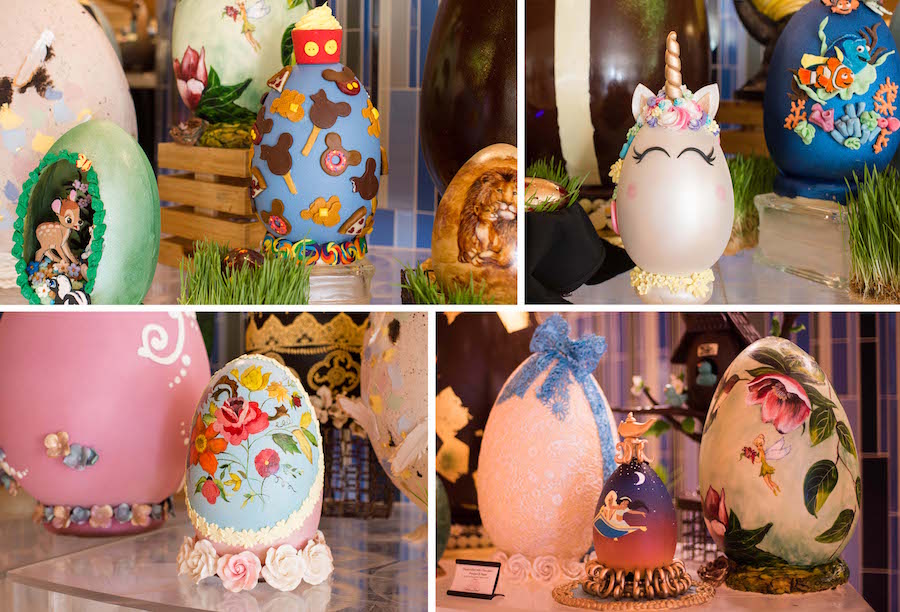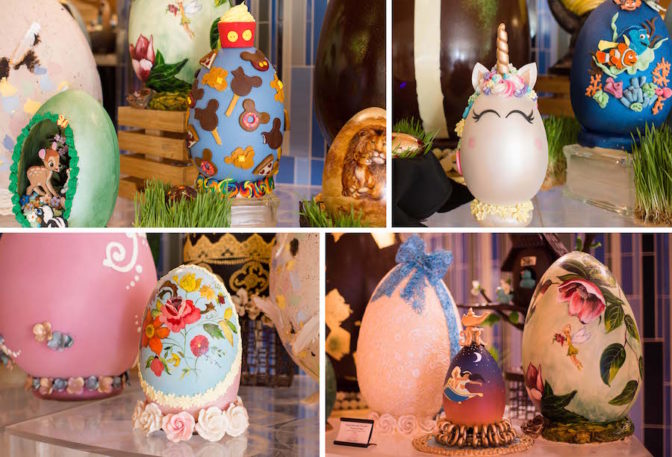 So far the sneak peek of the 2021 egg display looks amazing! The replica of Renoir's Dance at Bougival painting is a stunning work of art! The egg featuring Ariel and Eric during the Kiss the Girl scene from The Little Mermaid is adorable!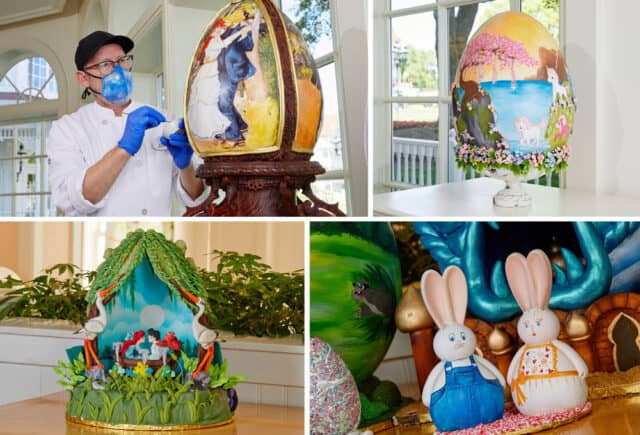 Where to view the egg displays:
Disney's BoardWalk Resort – Lobby area (available for viewing Mar. 26-April 4)
Disney's Grand Floridan Resort & Spa – Lobby area, concierge level, and Grand Floridian Café lobby (available for viewing Mar. 15-April 4)
Disney's Saratoga Springs Resort – Carriage House (available for viewing Apr. 1-11)
Disney's Yacht and Beach Club Resort – Beach Club lobby, Yacht Club lobby, Ale & Compass Restaurant, The Market at Ale & Compass (available for viewing Mar. 18-Apr. 4)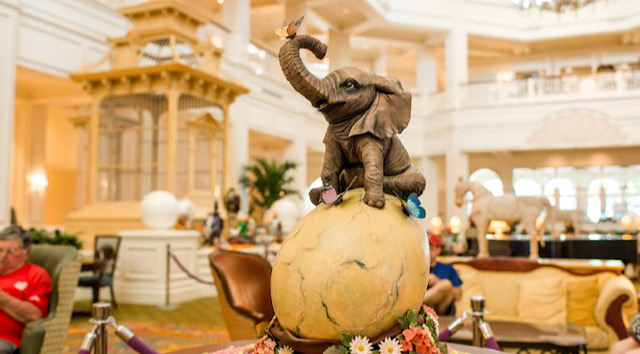 To me, the most elaborate and impressive eggs are found at Disney's Grand Floridian Resort.
I will definitely be making a special trip there from the Magic Kingdom to see the eggs on April 2nd and will make sure to take lots of photos to share with our readers!
I will also try to make it over to the Beach Club, Yacht Club and Boardwalk to view their displays.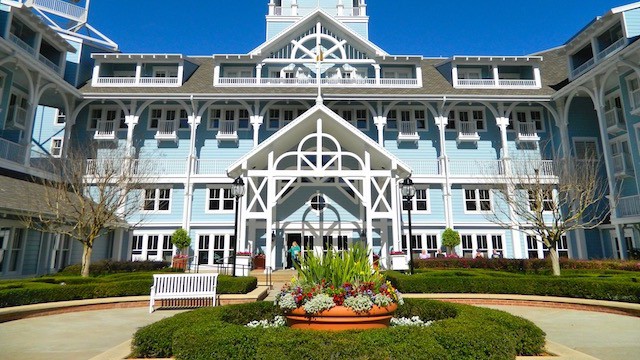 Have you ever seen these eggs on display? Share your own photos of your favorite eggs in the comments on Kenny the Pirate's Facebook page!
For more Easter treats that you can actually eat, check out the Easter Foodie Guide here!
Ashley Beckwith McKellar
Follow me on Instagram: @disneyparksmom