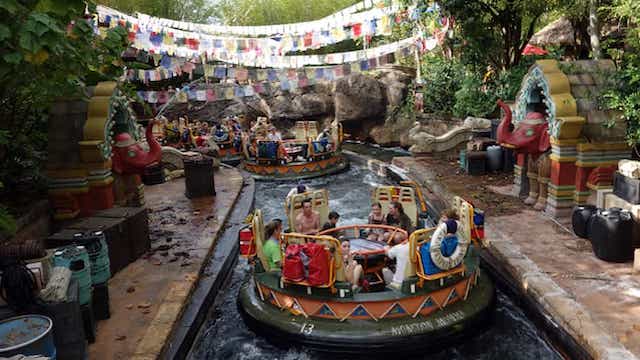 Good news for all of you visiting Animal Kingdom. The refurbishment for Kali River Rapids is complete sooner than expected! Find out when you can enjoy this ride!
Kali River Rapids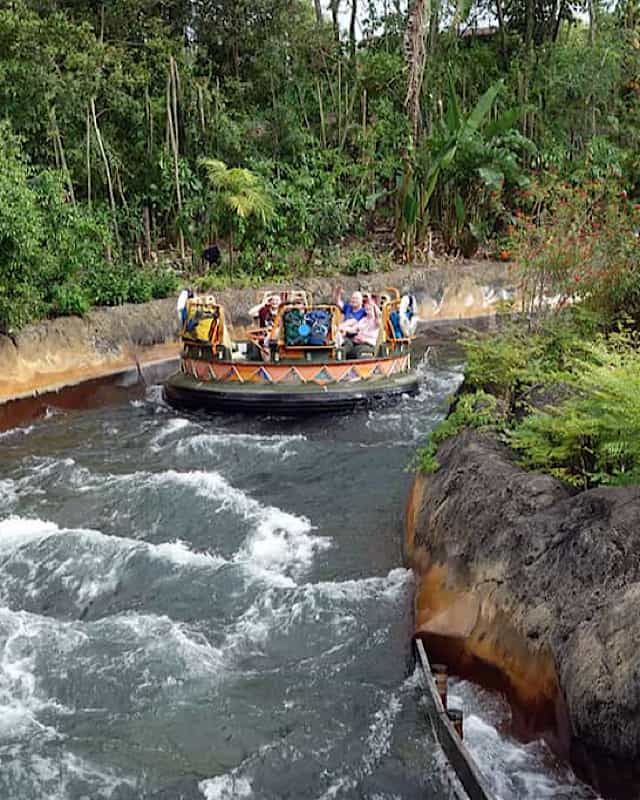 Prepare to get soaked! Kali River Rapids is a classic water ride at Animal Kingdom and is set in the lush jungles of Asia. This thrilling whitewater adventure takes you across geysers, hanging vegetation, along fast-moving rapids, and down a 20 foot slope.
Guests must be at least 38″ to ride.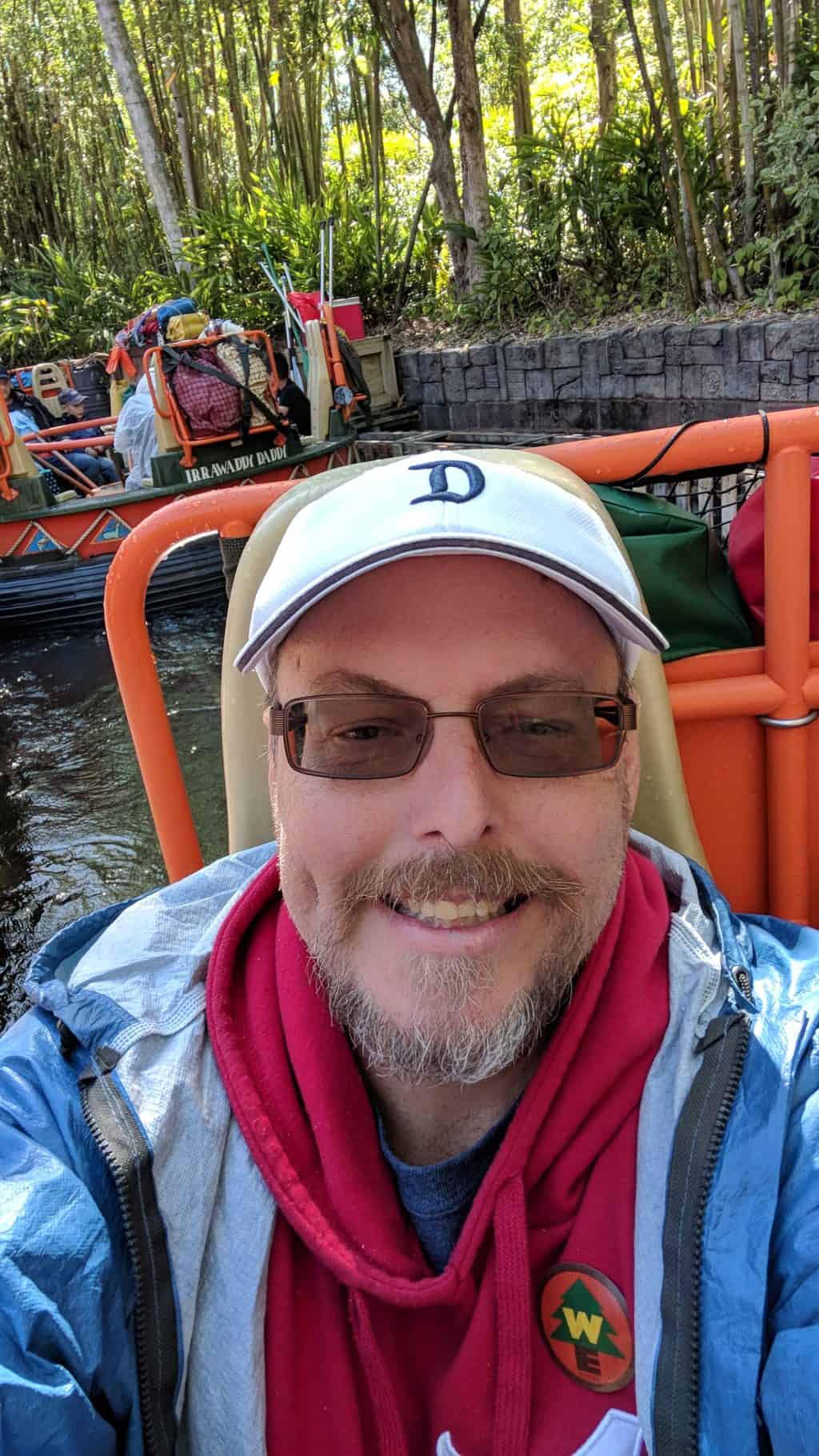 You will get at least a little bit wet, but if you are unlucky enough you may get completely drenched. I have only been on this ride once as I absolutely hate getting wet on rides. I'm one of those people who wears a poncho on Splash Mountain, and I avoid Kali River Rapids at all costs.
Be prepared by bringing a change of clothes and shoes, or ride as you are leaving the park to head back to your hotel!
Refurbishment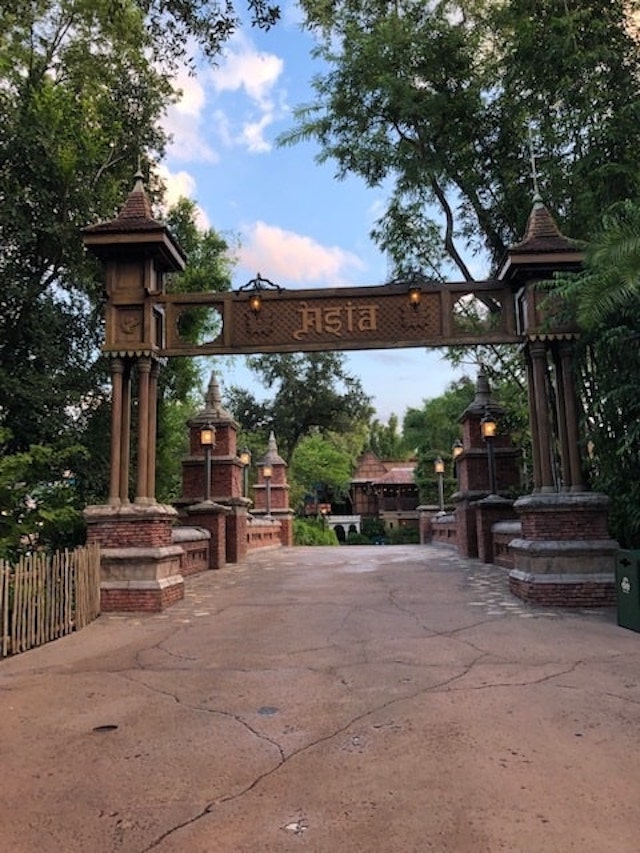 Disney announced the refurbishment of Kali River Rapids back in November. This ride is usually closed in the winter anyway, so this was not a surprise. At the time, we only knew it would be closed until February.
Then, it was extended to early April – specifically April 2.
For a complete list of Disney World Refurbishments, read our article here. It is a great reference to bookmark since its updated regularly.
Finished Early!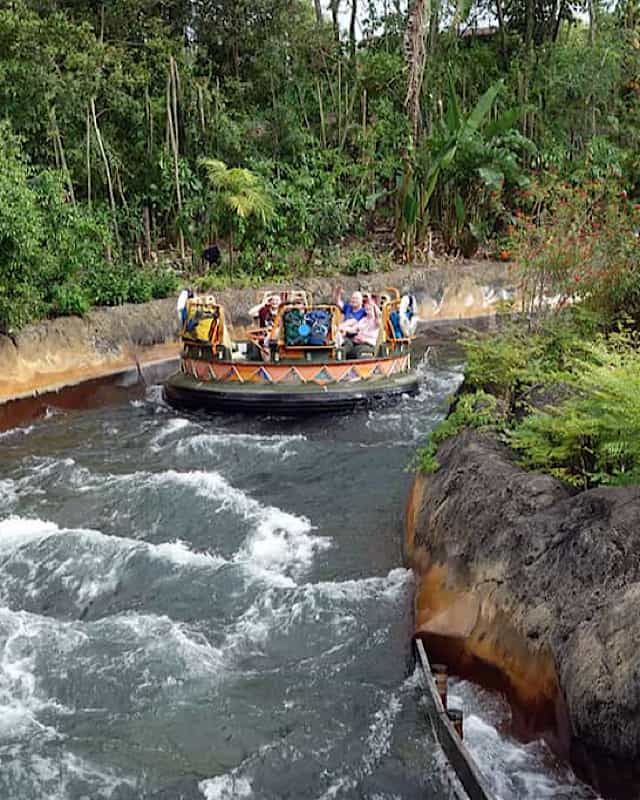 The Kali River Rapids refurbishment is finished early! In fact, it is open today, March 29! This is a soft opening, meaning there are no wait times listed on My Disney Experience and it it still listed as closed on the website.
We saw this same situation happen with Tom Sawyer Rafts and the Liberty Square Riverboat. Those two attractions also opened a few days early back in February.
However, the same cannot be said for PeopleMover. This ride's reopening has been pushed back several times, but it is supposed to reopen on Easter Sunday, April 4.
Do you enjoy riding Kali River Rapids or do you avoid it? Will you be riding it on your next trip? Let us know in the comments or on Facebook.